Are you waiting until the last minute to pick up something for your Hubster, huh? Well that's okay!!! I've rounded up some of my favorite gifts based on what I like to gift my Hubster, while being on a tight budget, and basically leaving gift shopping until the last minute too. I prefer ordering via Amazon or Target, so that's where I'm linking these gifts (because… prime shipping). Of course, you'll be able to find these gifts readily in other major retailers too, or sometimes in discounted shops like DSW and TJ Maxx. And if you still feel like it's not perfect enough, then add a "love gift certificate" to it and you'll take it over the top. ¡Buena suerte! and let me know if you like to gift something else so I can get some ideas off of you too.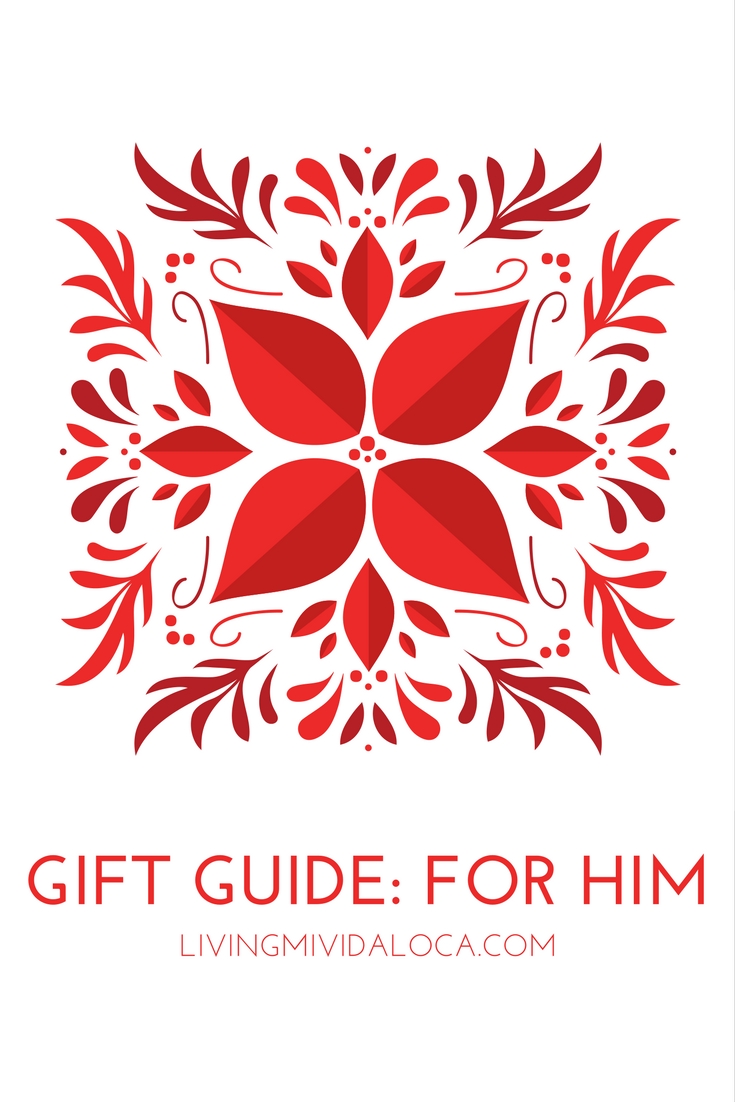 Some of the links below may include affiliate links so we can keep the lights on at home. Happy shopping!
Holiday Gift Guide for Him
UE Boom 2 Phantom Wireless Mobile Bluetooth Speaker
UE Boom 2 is the 360-degree wireless speaker that blasts loud, insanely great sound with deep, powerful bass in every direction – everywhere you go. Its waterproof, shockproof and crafted from the sexiest and most uninhibited premium materials in the known universe. We love to take ours on camping trips.
Buy it! $129.99; Target.com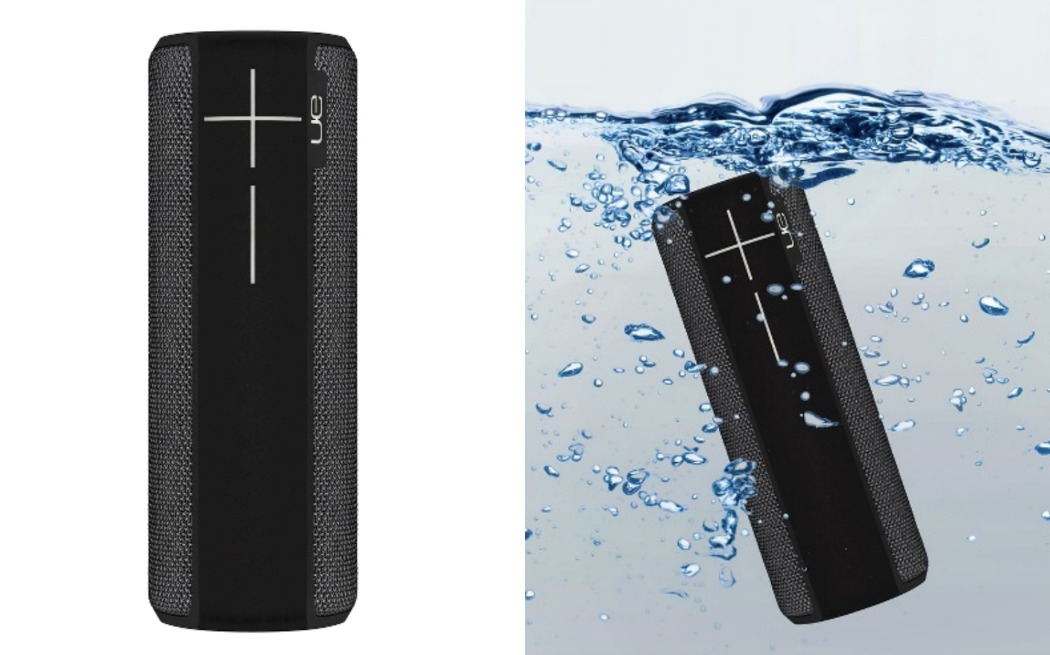 Jaybird Freedom In-Ear Wireless Headphones
Great for dads who workout because these wireless headphones have a universal fit and they won't slip out even when the guys are sweating. They're wireless and only take 20 minutes to charge. Jaybird Freedom wireless headphones also come with their own case.
Buy it! $99.99; Amazon.com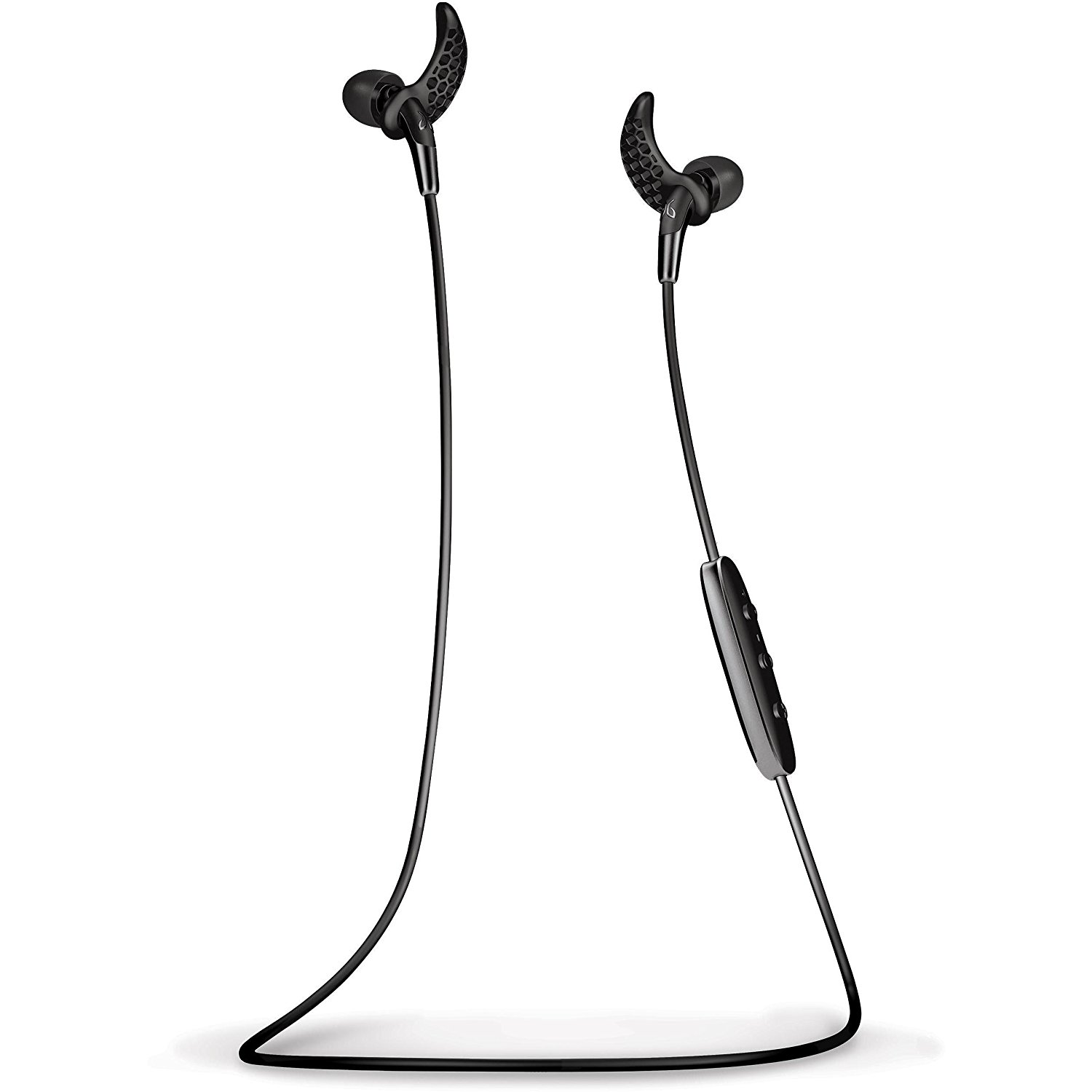 Pair of Thieves dad/son socks
So cute because dad and son can both sport cool socks with the same design! These socks are super comfy and they last quite a while.They also have a lot of different designs.
Buy it! $9.99; Target.com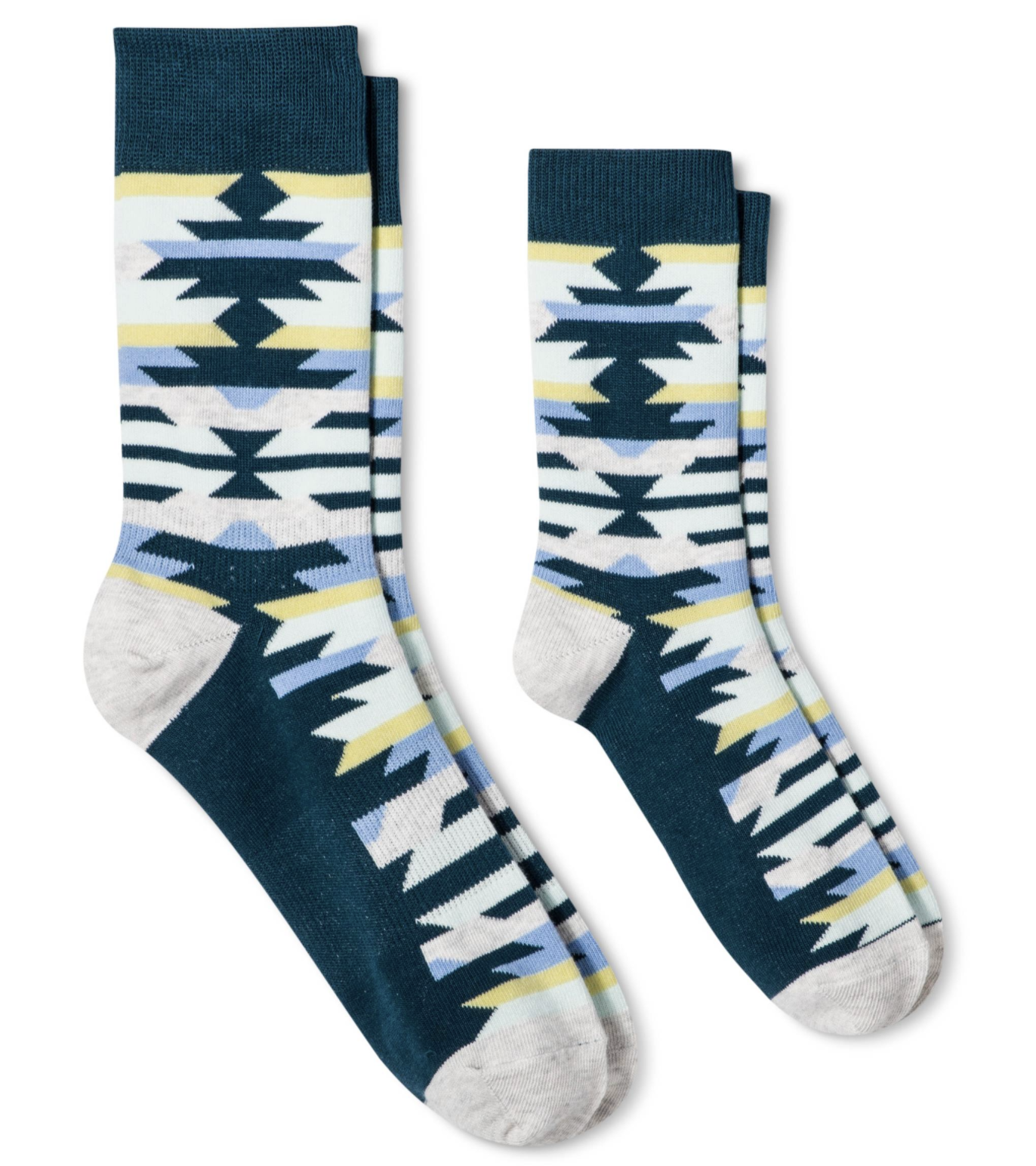 The Give Winston Set
You know how guys' razors always get dull super fast… maybe it's because the girls take the razors too, I don't know. LOL But this subscription service from Harry's has him covered! This set includes a Winter Winston Razor Handle, 4 oz. shave gel, 3 German engineered blade cartridges and a travel blade cover.
You can even get a FREE trial subscription. The trial includes a Truman razor, travel-sized foaming shave gel, and travel blade cover for just the cost of shipping ($3 in the US and $6 in Canada).
Buy it! $30; Harrys.com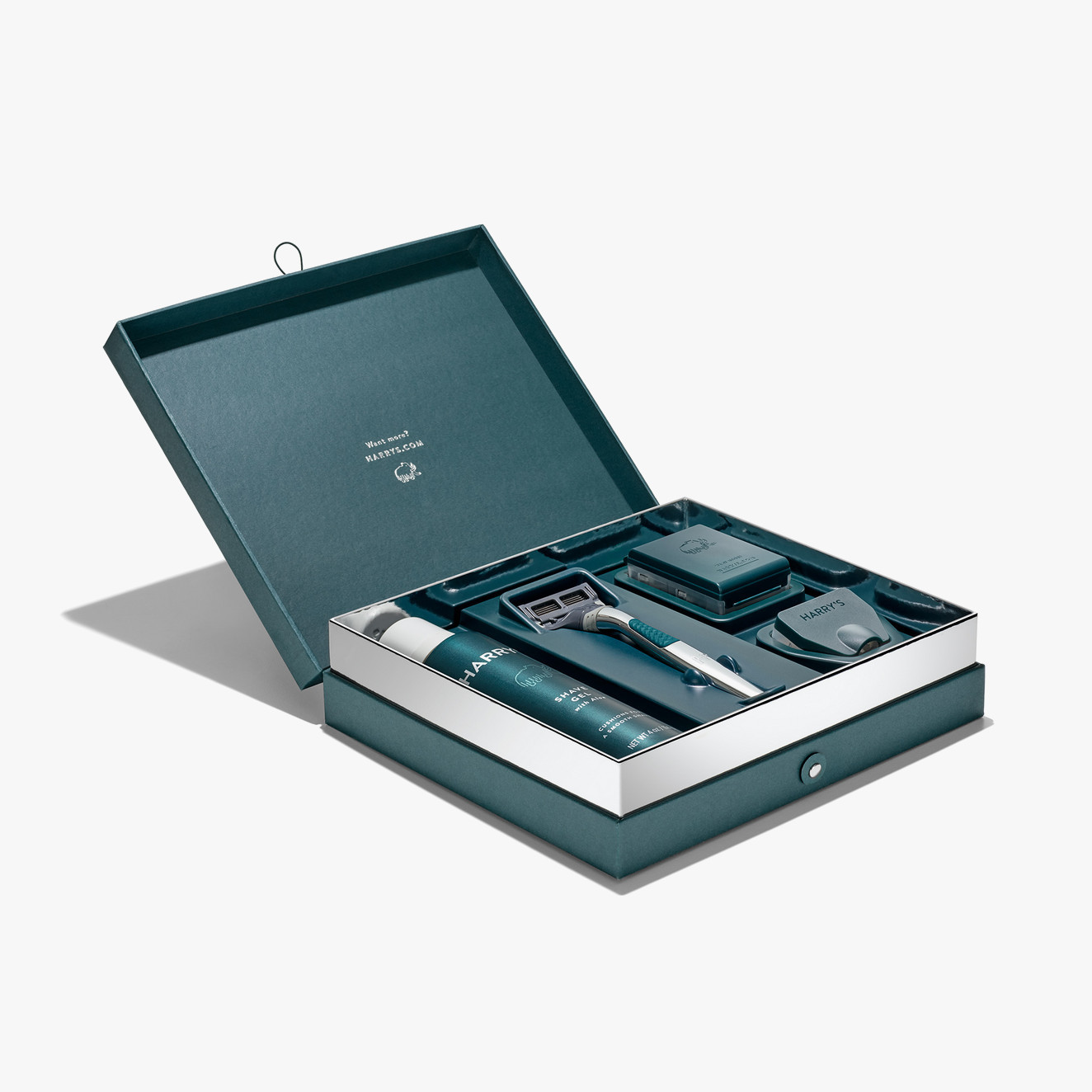 LEGO Architecture, New York City
The chiclets love building LEGO sets with their papá – and this set from the LEGO Architecture line was perfect! They relived their memories of our travels and now they have a keepsake as well. Sets come with a booklet that discusses the buildings featured in the set.
Buy it! $59.99; Amazon.com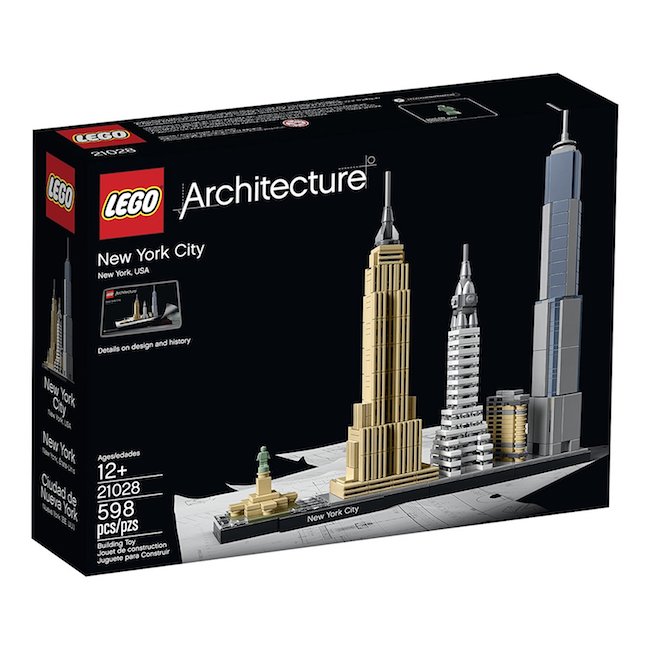 Jack Black Turbo Wash Energizing Cleanser for Hair & Body
I bought this for the Hubster a few years ago and he's been hooked on it every since. I LOVE the way it smells (and I admit to using it a few times myself). The rosemary scent is not overpowering and you leave the shower with a scent of freshness.
Buy it! $50.00; Amazon.com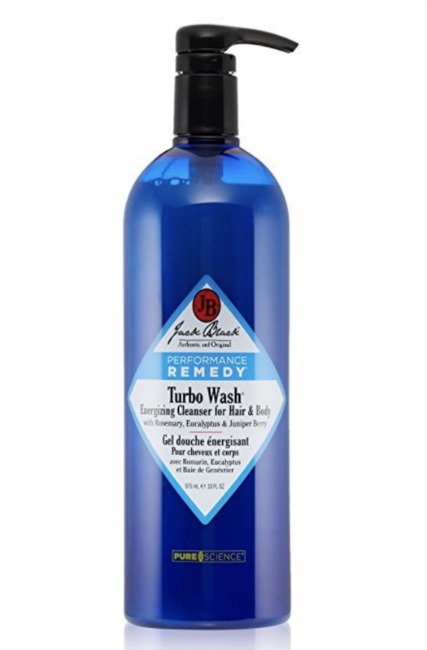 Oral-B Genius Pro 8000
I got this for the Hubster a few months ago and it's A-M-A-Z-I-N-G!!! I actually use it too because it comes with extra brush heads. It's totally what you would expect from a high-tech toothbrush. You can use it as is, or you can use your smartphone and pair it with the toothbrush to enable Position Detection which uses facial recognition to help you know where you've brushed, so you never miss a zone. It also has a customizable multicolor SmartRing that provides real-time visual coaching on brushing time and pressure to help you brush like your dentist recommends. When you go off track, it goes red (super easy to use). This toothbrush also has pressure sensor technology that automatically slows brush speed and visibly alerts you to protect gums from over-brushing
Buy it! $111.20; Amazon.com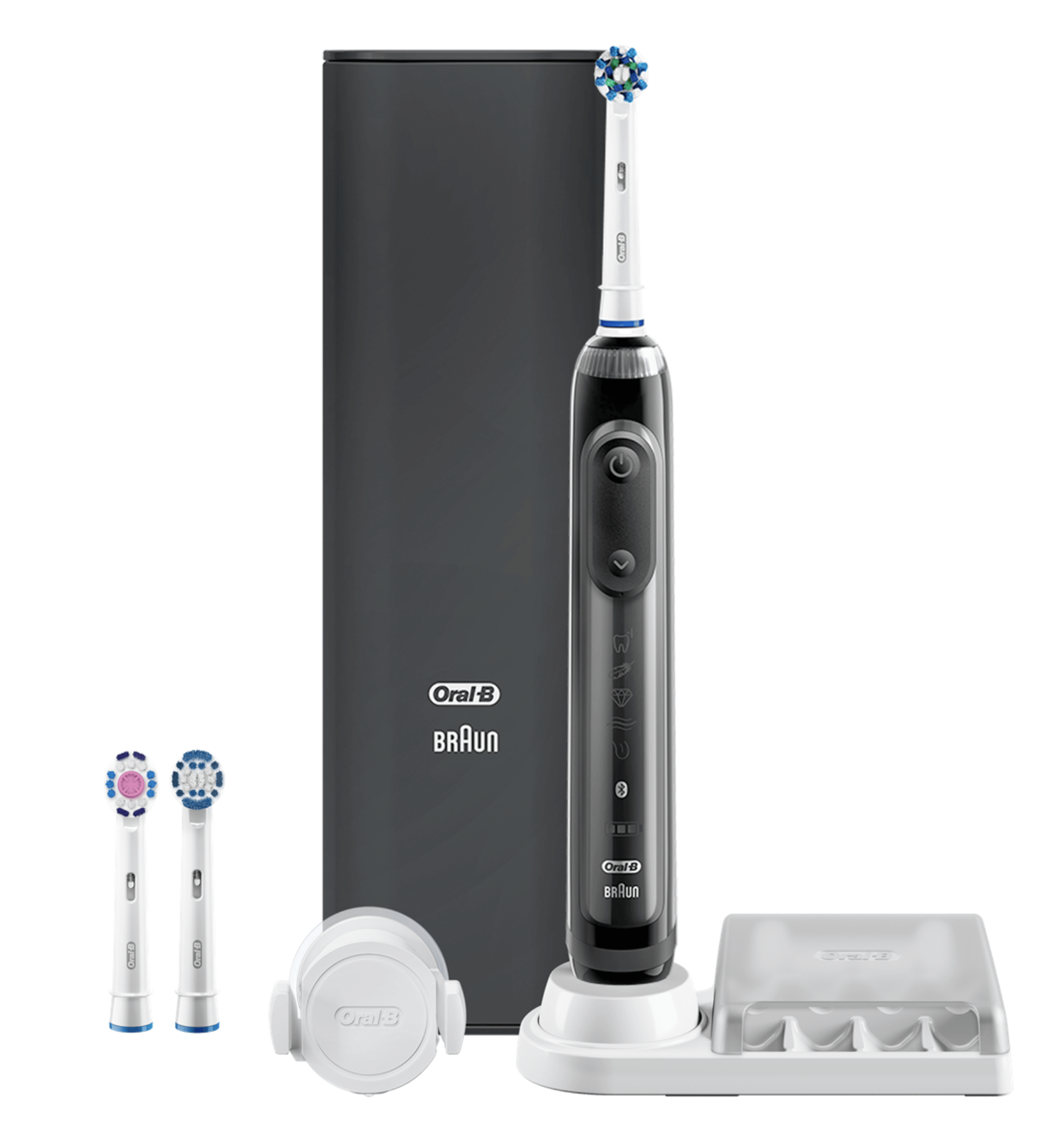 Wood Watch Box Organizer
Guys have a thing about watches, and this is a great way to display them and keep them organized. Best of all, the box is small enough that it can be tucked into a drawer if they want their collection set aside. Bigger boxes are also available if your guy has a large collection of time pieces.
Buy it! $30.00; Amazon.com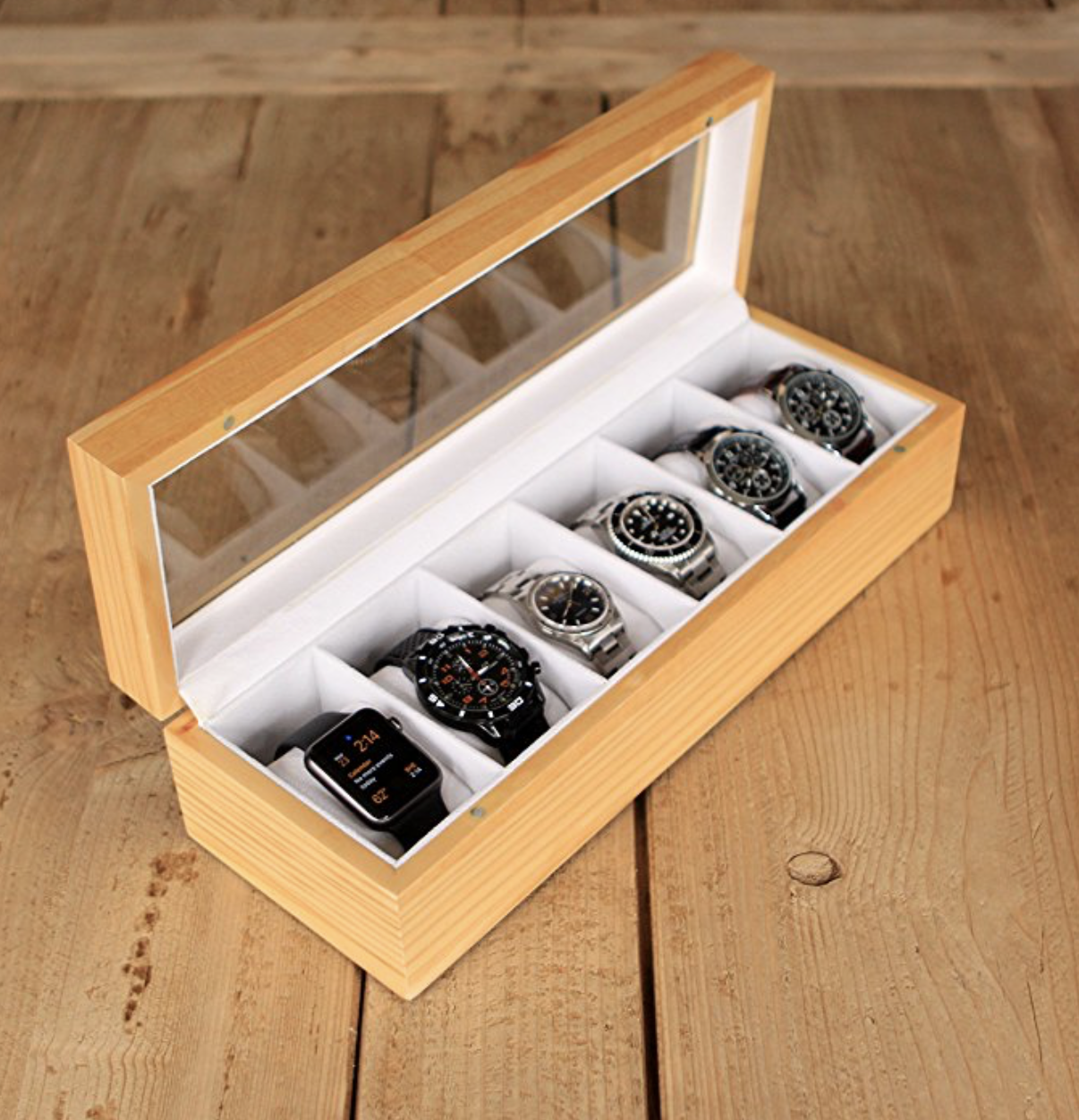 Vans Men's Classic Leather Slip-On Trainers
Casual shoes are a must, and these go great with a pair of shorts or jeans. They're a nicer version of their classic slip-ons, so you know they're also comfortable.
Buy it! $60.00 – $72.11; Amazon.com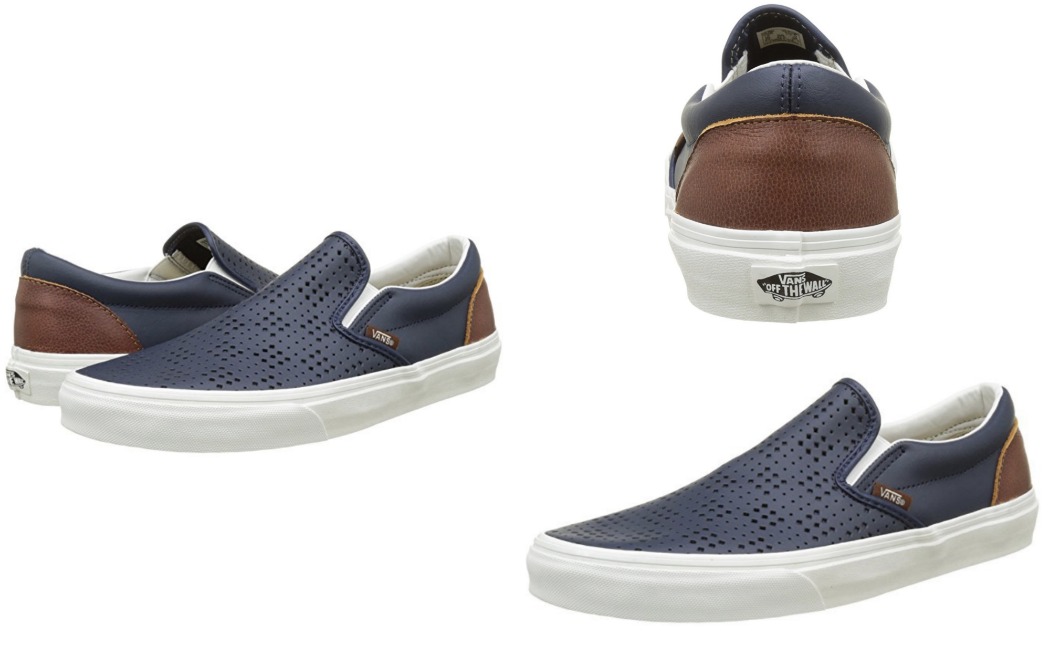 Call of Duty: WWII
Got a gamer at home? Pick up a copy of Call of Duty: WWII. According to the Hubster, it's a good multi-player experience and takes the gamer back to basics. The zombie level is also a deeper experience (you get to customize players, choose offense vs. defense, etc.).
Call of Duty returns to its roots with Call of Duty: WWII—a breathtaking experience that redefines World War II for a Image resultnew gaming generation. Land in Normandy on D-Day and battle across Europe through iconic locations in history's most monumental war.
Rated: M – Mature (17+)
Platforms: PlayStation®4, Xbox One® and PC
Buy it! $39.99 (Standard Edition); $39.99 (Digital Standard Edition); $99.99 (Digital Deluxe); $99.99 (Pro Edition); CallofDuty.com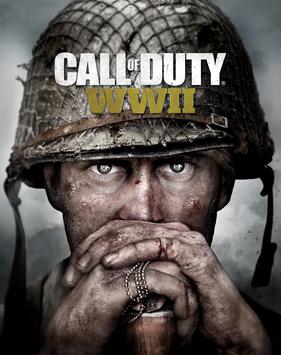 Mission Enduracool Cooling Towel
Favored by athlete superstars like Dwight Howard and Georges St-Pierre, this cooling towel bring the bodies' temperature to 30° below average body temperature. He'll thank you after every workout!
Buy it! $22.99; Amazon.com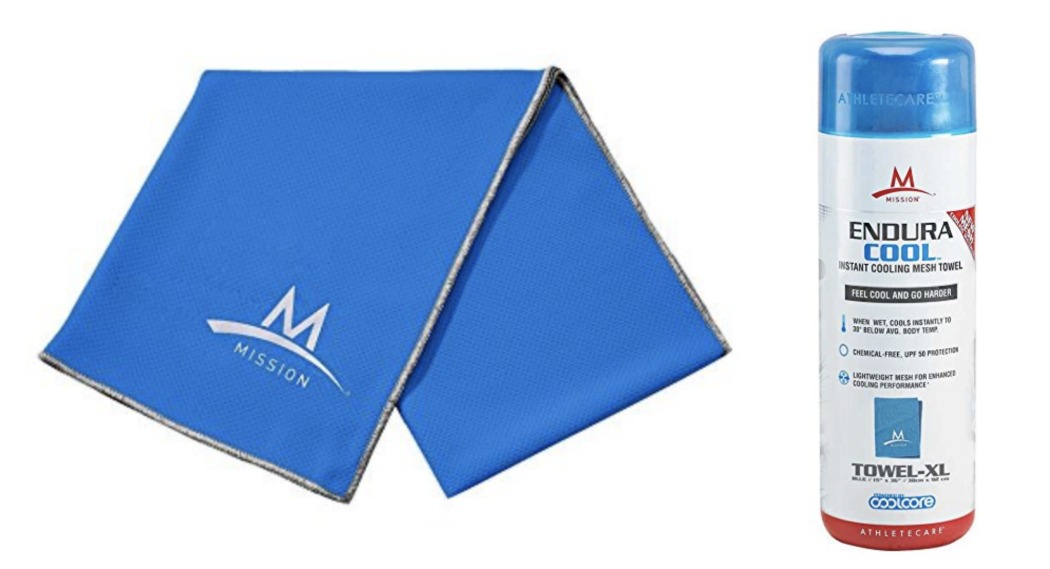 Nike Kobe A.D. Basketball Shoe
Even though he's not playing anymore, Kobe still has a loyal fan base. If your guy is one of them, these classic basketball shoes designed by Black Mamba himself will be a huge hit.
Buy it! $105; Amazon.com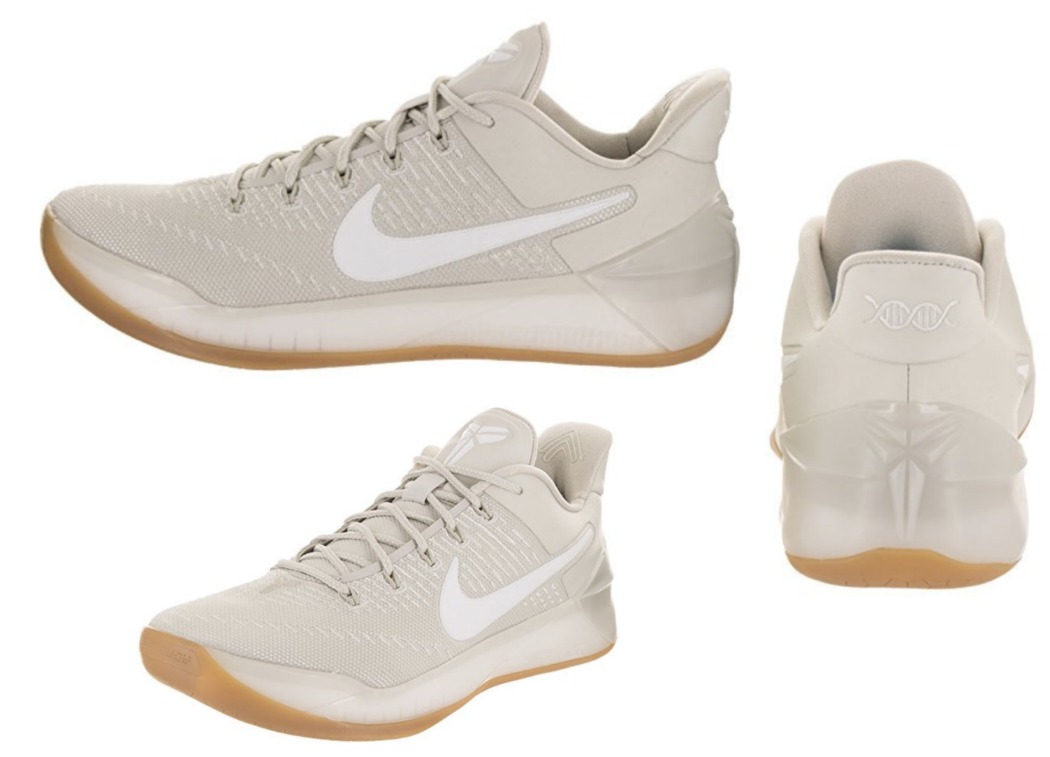 Hanes 4-Pack Ultimate Stretch Crewneck Tees
These are literally the only white t-shirts that the Hubster wears. They have a great feel to them, stay white after each wash and the collars never wear out! You can typically find them on sale at Kohl's too, so that's a major bonus. Even though he's not playing anymore, Kobe still has a loyal fan base. If your guy is one of them, these classic basketball shoes designed by Black Mamba himself will be a huge hit.
Buy it! $36; Kohls.com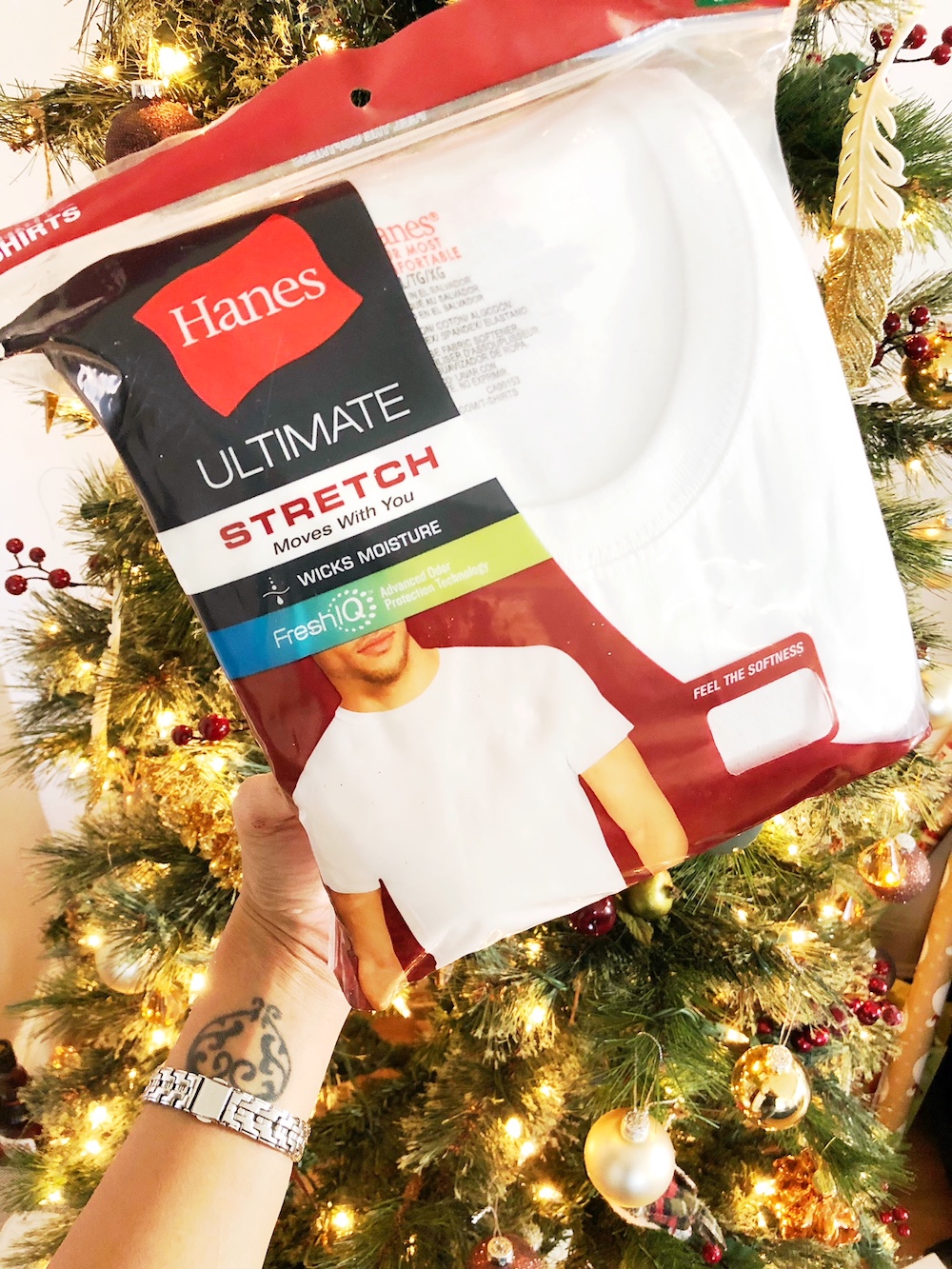 Originally published on December 14, 2017. Last Updated on July 1, 2018 by Pattie Cordova