We spent a weekend at the Holiday Inn Oceanside where we were centrally located to LEGOLAND California, the Oceanside Harbor and Mission San Luis Rey, not to mention, the room was super comfortable, the hotel had everything we needed (including unlimited coffee), and the food was FANTASTIC! We were happy to kick off our Holiday Inn partnership with this wonderful staycation.

We chose to stay at the Holiday Inn hotel in Oceanside because we were scheduled to attend Brick-or-Treat at LEGOLAND California that same weekend. Other than that, we had nothing else planned. We just wanted to relax, spend some much-needed bonding time with each other and eat tons of food. I'm happy to say that we got to do everything on our list, and more!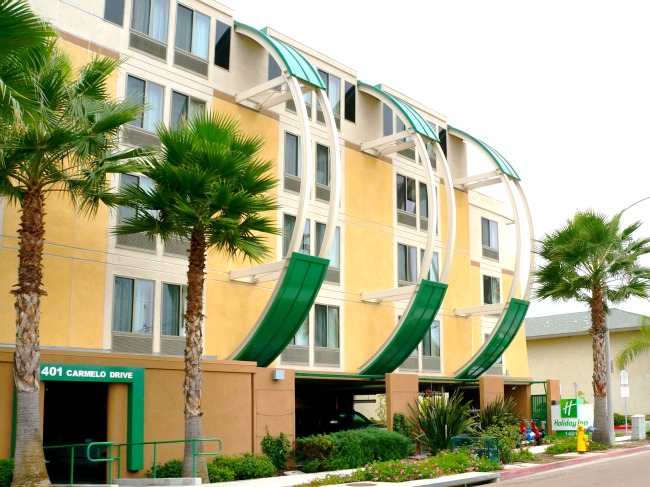 We arrived Friday night after a couple of hours fighting Southern California traffic. All we wanted to do by then was eat. So we treated the kids to room service and let them devour the delicious quesadilla and pizza from the comfort of their bed. They got spoiled even more by watching cartoons during their meal – something that they've never gotten the chance to do. Even now, this memory is something that they talk about and it may seem like such a little thing to us, but it was major for them.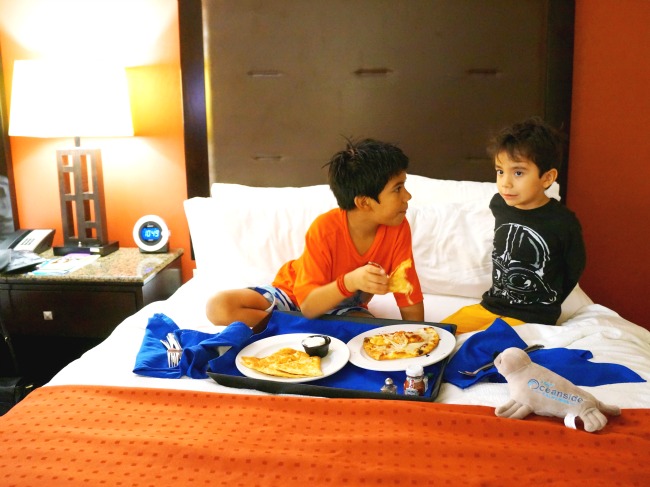 We woke up the next day refreshed and committed to making the most of our staycation. We hung out in bed for a bit where I got the chance to snuggle with my baby. It's been so long since we've done that. Usually we're up at 6:45 a.m. getting ready for school, and on weekends there's always something that has to be done. The time we spent talking and snuggling before the day made such a difference.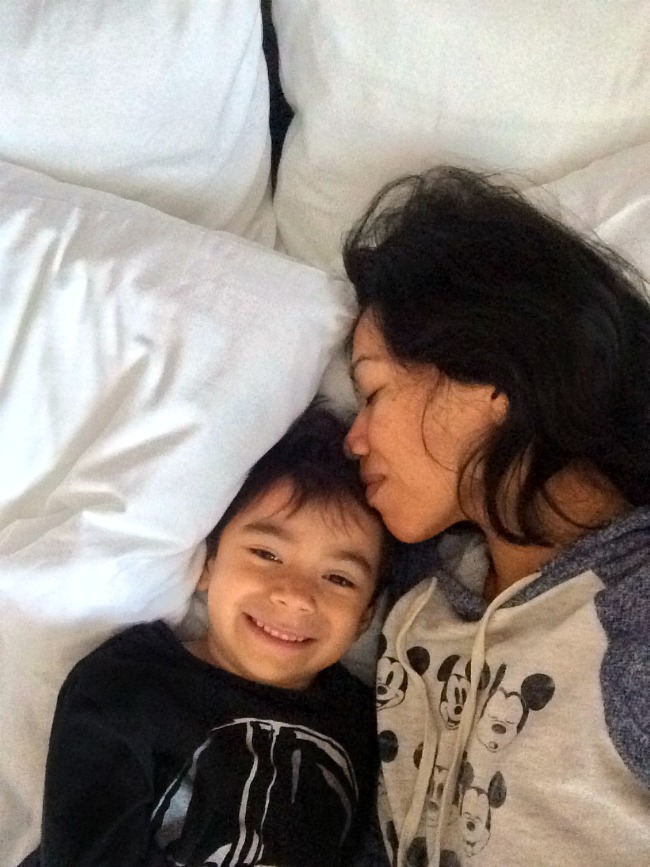 When we checked in, the hotel manager told us about their kids eat free program. My kids have a ridiculous appetite and they'll eat all day if you let them. The coupon gives them a free breakfast meal (including a drink) that filled them up as we made plans for our Saturday morning. Oh, and when they brought us our coffee – they left the carafes at our table. AND THEY WERE FULL!!! That's when I discovered just how much Holiday Inn loves to keep us caffeinated.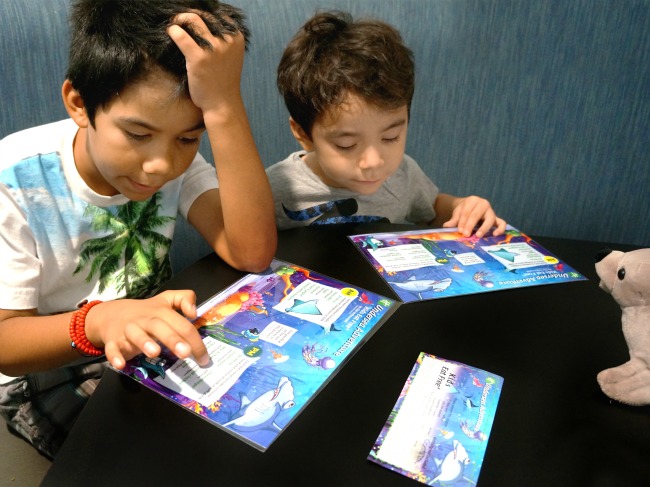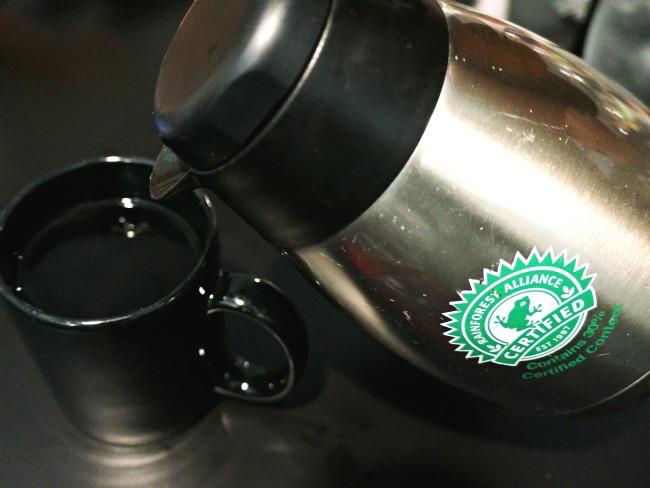 While trying to figure out what to do next, one of the super helpful hotel staff members told us about the Oceanside Harbor. He said it was less than a 15 minute walk from the hotel lobby, so we decided to check it out. I'm horrible with direction, so we were grateful for the signs along the road that led us to the beautiful scenery.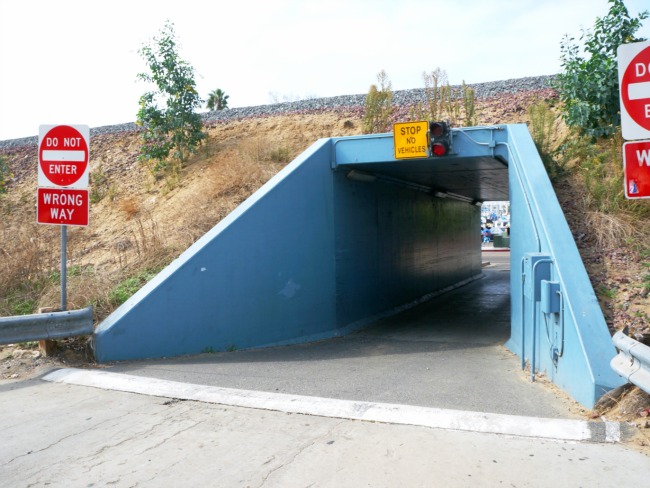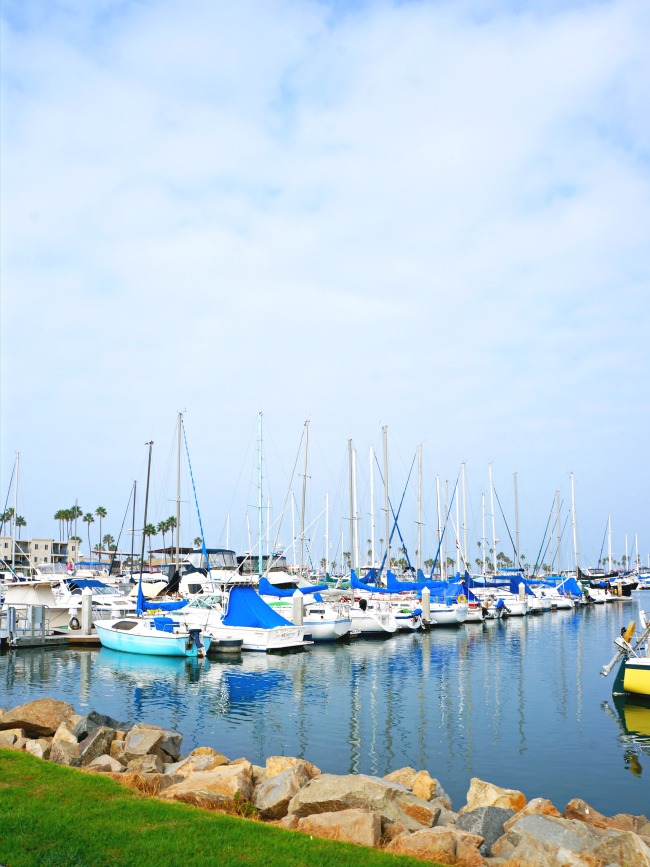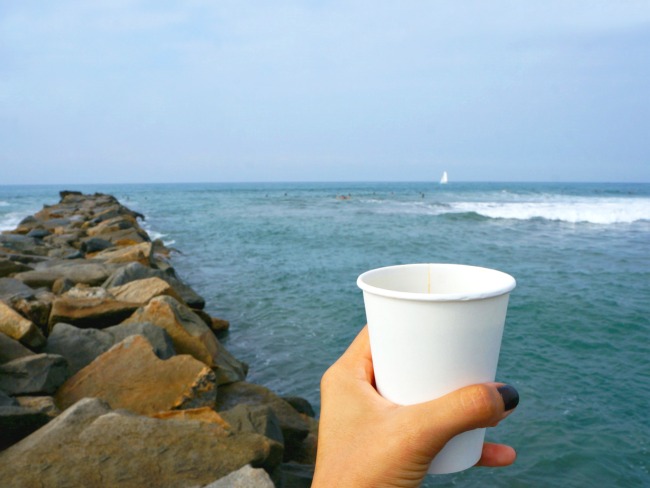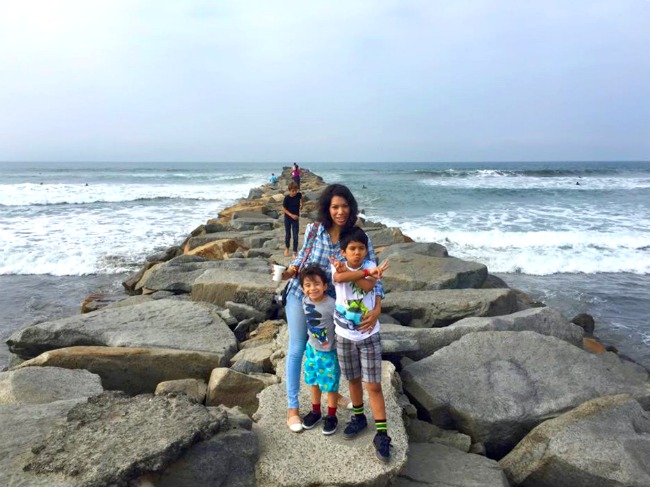 We spent a good hour there and just chilled out. It was amazing to just walk on the rocks, have the kids play on the sand, and watch them get soaking wet in the ocean waters. The hubster and I stood back as we talked while the kids had fun just being kids; playing with sticks they found under the sand and my coffee cup once I had finished my drink.
Of course, we hadn't actually planned to go to the beach during our staycation, so we weren't prepared with extra clothes. Thank goodness for the laundry rooms at our Holiday Inn hotel! They were washed and dried in no time and we were saved from having to buy new clothes just because we hadn't thought ahead.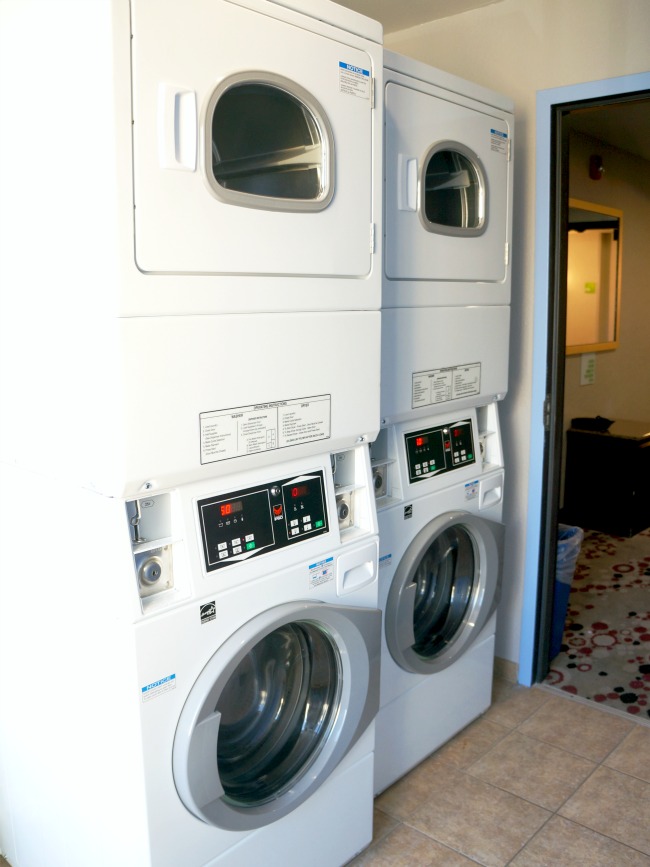 We quickly changed and headed to Oceanside's downtown area to catch a movie. It was just a five minute drive from our hotel, and if we really wanted to, we could have walked. And remember how I mentioned that the kids eat a lot? Well they were hungry for lunch by the time we got back from the movie. Unfortunately, the Aryana Restaurant & Bar was closed, so we got the next best thing – lots of snacks from their sundries shop.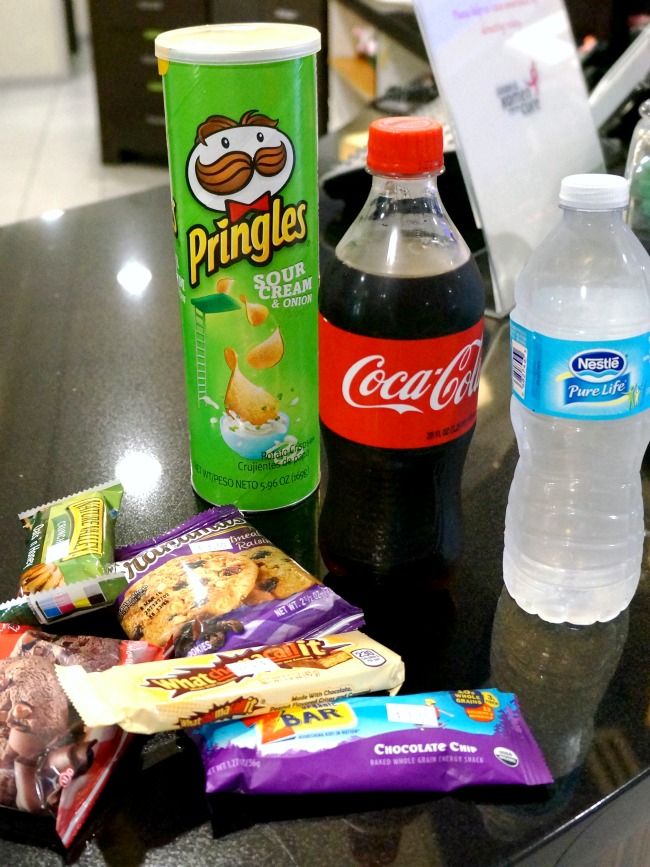 We were super exhausted by the time we got our food, so I picked up more coffee (they have it available all day long for FREE in their lobby) and we made our way up to our room to relax before Brick-or-Treat at LEGOLAND California.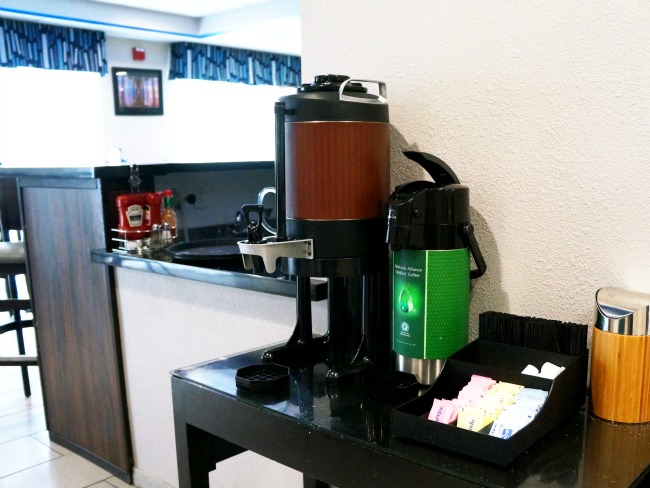 LEGOLAND California is another short trip from the Holiday Inn hotel in Oceanside. It was about a 20 minute drive, although that probably had more to do with traffic than anything. After a full night at the park, it was nice to make it back to the hotel and just chill out in the restaurant with some onion rings and then room service cheesecake afterwards. I took this whole staycation idea to heart and really made the most of it. There's something about eating dessert in bed that just makes it taste even better.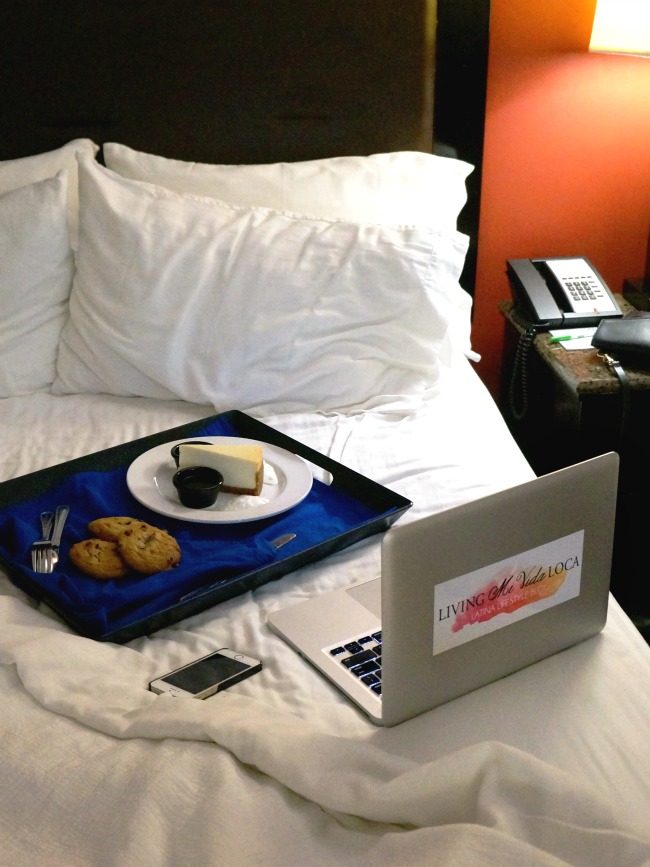 We went to bed that night feeling utterly exhausted and happy. As we laid in bed talking about our day, we couldn't help but feel a bit sad that we would head home the following day. So we made the most of our breakfast the following day and headed out to Mission San Luis Rey, another location recommended by someone at the Holiday Inn hotel.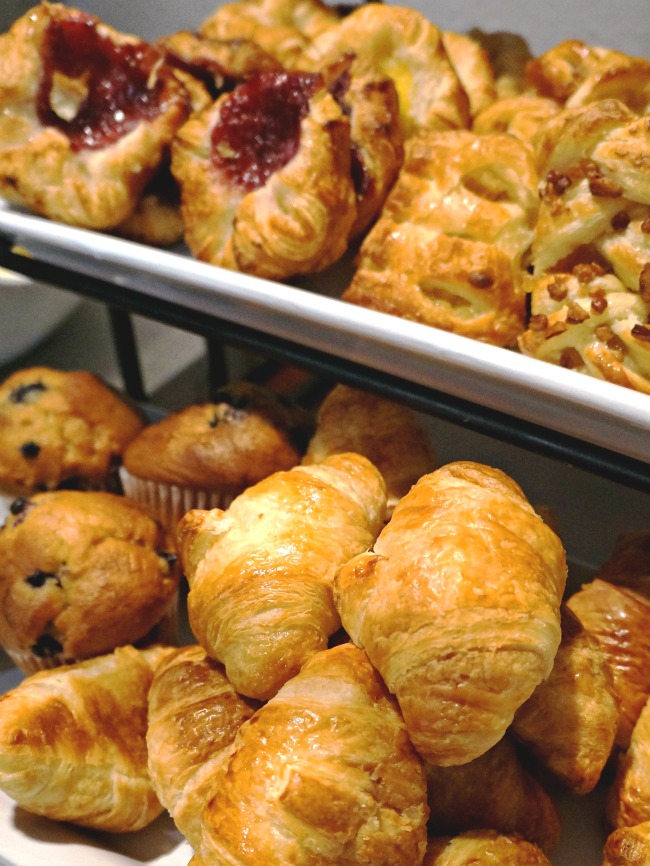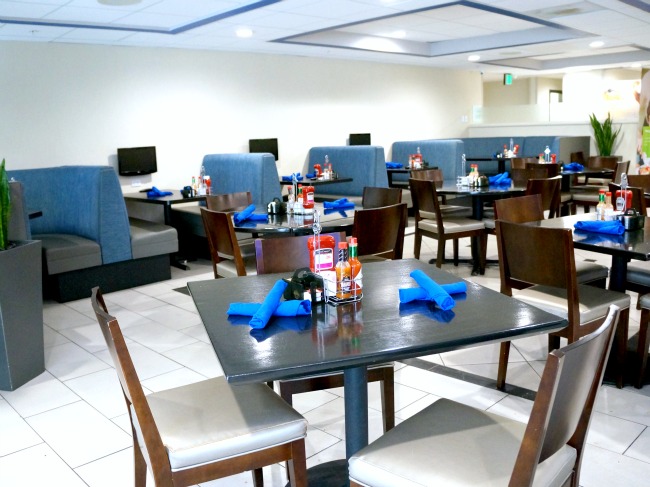 We checked out the pool, before we headed out. Unfortunately, we didn't get a chance to experience it because it was a bit on the chilly side and we were too busy eating. We made a promise to take a dip in it next time we stayed at the hotel.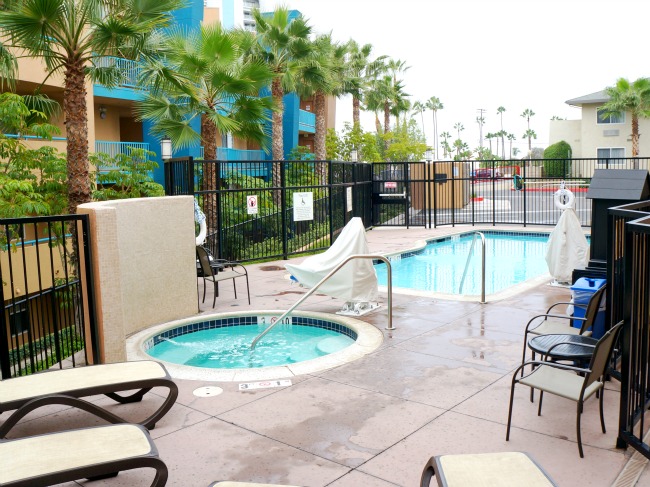 Our last and final stop was Mission San Luis Rey. It was the best ending to our staycation that we could have asked for. We took a walk through the cemetery, prayed in the church and toured the museum. We drove home having formed new memories and experiences, and our family bonding time was exactly what we needed. Those days we spent together, unplugged (for the most part), was exactly what we needed.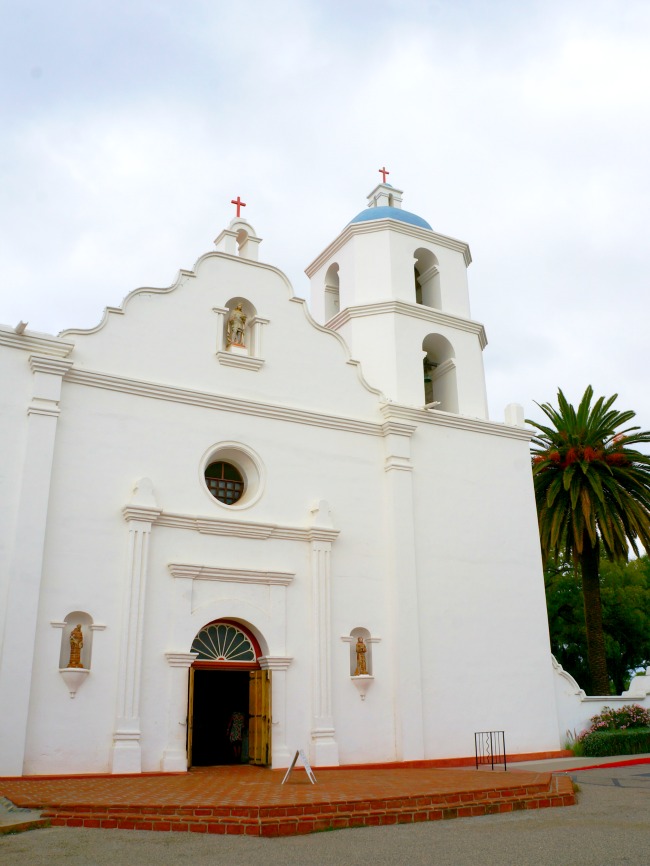 About Holiday Inn Oceanside Marina / MCB Camp Pendleton Area.
With the Oceanside Harbor and Marina adjacent to our property, leisure guests enjoy boating, fishing, and surfing, as well as shopping and dining at the Harbor Village. White sandy beaches are just a short walk from the hotel. LEGOLAND® California Resort is just a 10 minutes drive from the hotel and other San Diego attractions like Sea World, San Diego Zoo and Safari Park are all within a short drive.

The main gate of MCB Camp Pendleton is only 750 yards from the hotel and Government Per Diem Rates (with meal credits) are offered. The hotel specializes in accommodating military groups for pre and post deployments, trainings, and meetings. With 800 square feet of meeting space for up to 80 people, we can host your meeting, banquet, or party.

Guests of the Holiday Inn Oceanside Marina enjoy great amenities like complimentary wired and wireless internet access, free parking, an outdoor heated pool and whirlpool, 24-hour Business Center Kiosk and Fitness Center.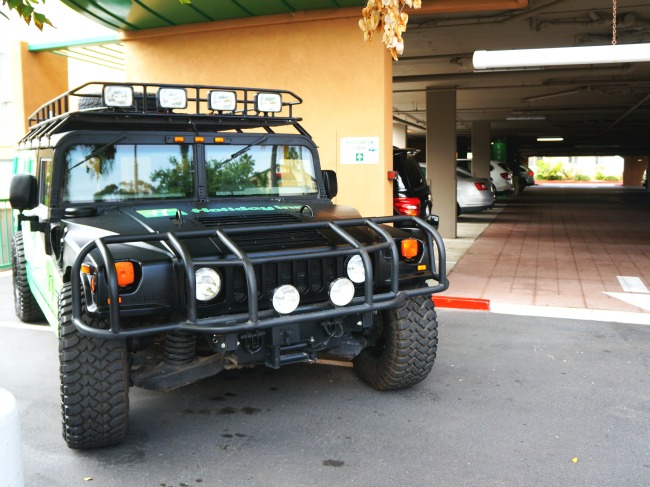 I would highly recommend staying at the Holiday Inn hotel next time you want to book a stay in Oceanside. You'll save gas because everything is so close to the hotel, you'll save money if you bring along the kids thanks to their Kids Eat Free program, and the beds are incredibly comfortable. And if you live in the Oceanside area, I would really recommend having breakfast or dinner at their restaurant. They have the most amazing food. Everything we ate was fabulous.
Holiday Inn Oceanside Camp Pendleton Area
1401 Carmelo Drive
Oceanside, California 92054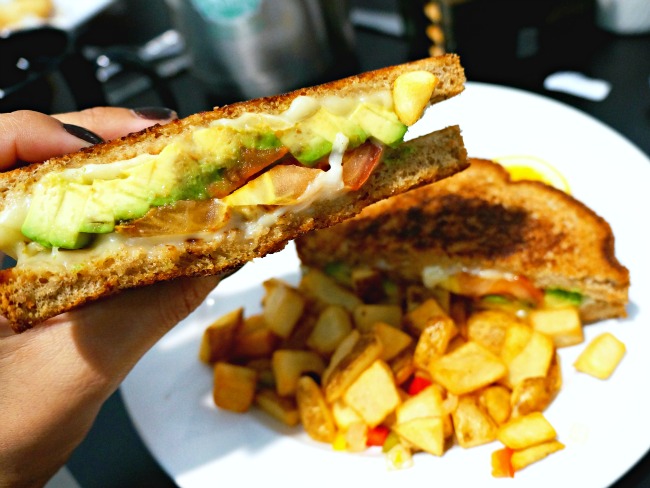 This is a sponsored post in partnership with Holiday Inn Oeanside. All thoughts and ideas remain my own.
Originally published on November 15, 2015. Last Updated on September 25, 2018 by Pattie Cordova