I had the pleasure of staying at The Huntington Hotel & Nob Hill Spa and they were the most wonderful accommodations that I have had in all my visits to San Francisco.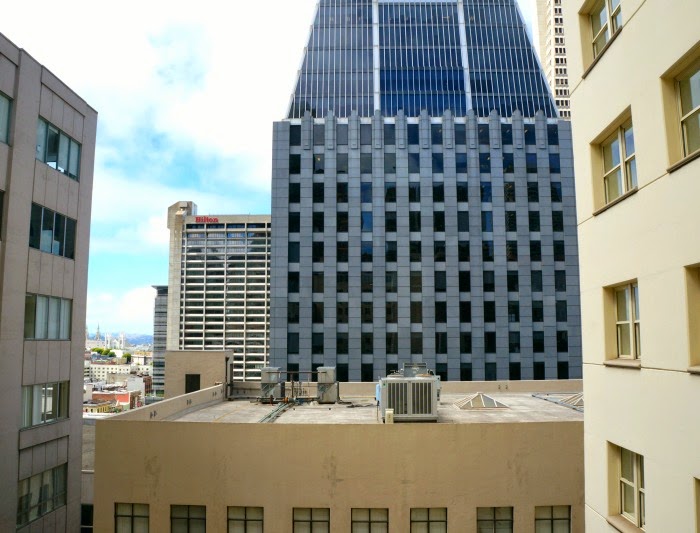 I stayed in the junior suite on the 10th floor. The junior suite is 485 sq ft and has a king size bed, a large work desk, and a conversation area with furniture, magazines and a TV. It has a view looking back toward Downtown and the neighborhoods of San Francisco. I could see Union Square from my room!
Because The Huntington Hotel was originally constructed as luxury apartments, they offer more space than most San Francisco accommodations (for a very reasonable price). It felt as big as a one-bedroom apartment (minus the kitchen) and one could easily stay there for an extended period of time without feeling uncomfortable.
The Huntington Hotel also houses the award winning Nob Hill Spa where the setting instantly transports you to a state of relaxation as soon as you step through their doors. Trust me. I had a massage there and it was the perfect ending to a physically exhausting trip (thanks to all uphill walks).
Find out more about The Huntington Hotel on their website: http://www.huntingtonhotel.com.
[disclaim]This is not a sponsored post. I received a complimentary stay in exchange for my honest opinion of this location. All thoughts and opinions remain my own.[/disclaim]
Originally published on January 1, 2013. Last Updated on January 10, 2019 by Pattie Cordova