We visited LEGOLAND California for their annual Brick-or-Treat event! This is our third year going, and it's getting better and better. This year, Brick-or-Treat starts at 5 p.m. every Saturday night in October plus Friday October 30. The entire Park transforms into a not-too-spooky Halloween festival. The four hour event features a variety of fun activities including the new Candy Quest walk-through at the Adventurers' Club in Fun Town, a Fall Festival complete with Pumpkin Patch Building and blue-grass style music in LEGO Friends Heartlake City, interactive story-telling, seven treat stations with specialty items including a LEGO NINJAGO giveaway and commemorative Brick, new roaming candy carts throughout the Park and two bonus treat stations inside SEA LIFE Aquarium. Plus, if you're staying at the LEGOLAND Hotel, they'll also be hosting a Halloween party on October 31 with candy giveaways, a dance party and a special visit from the Mail Order Monsters exclusively for Hotel guests!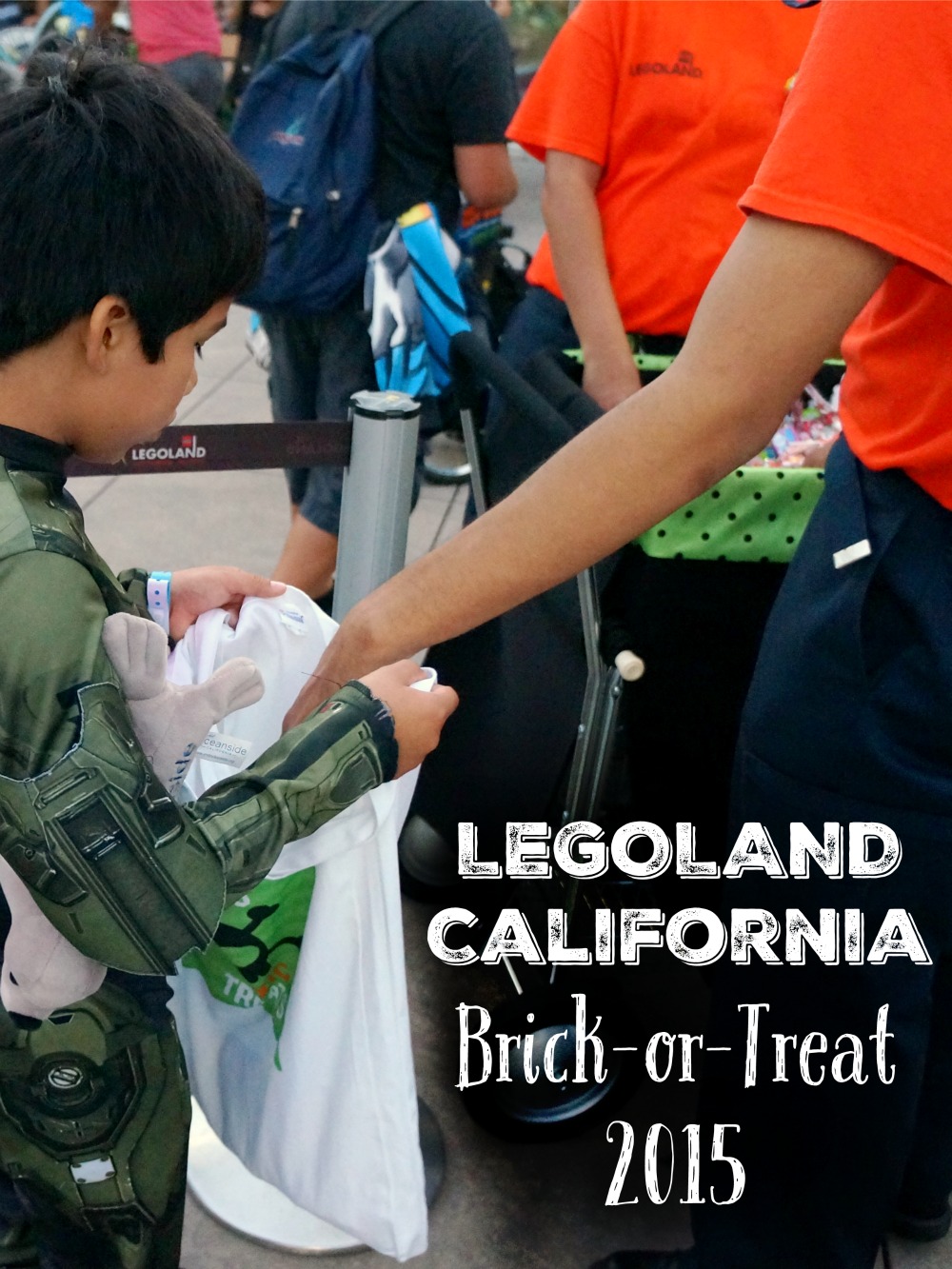 Brick-or-Treat Party Nights is a special event, not included with the general park admission. Admission to Brick-or-Treat can be purchased for as low as $35, if tickets are purchased online in advance. We arrived at the park gates around 5:20 and there were already lots and lots of visitors. However, they have everything super organized so we were in our first treat station line by 5:30. We chose to do the SEA LIFE Aquarium stops first because it was the closest one to us. Plus, they also have a fun little disco setting at the top of the aquarium where kids can also get a ribbon for partying with the LEGO cast members.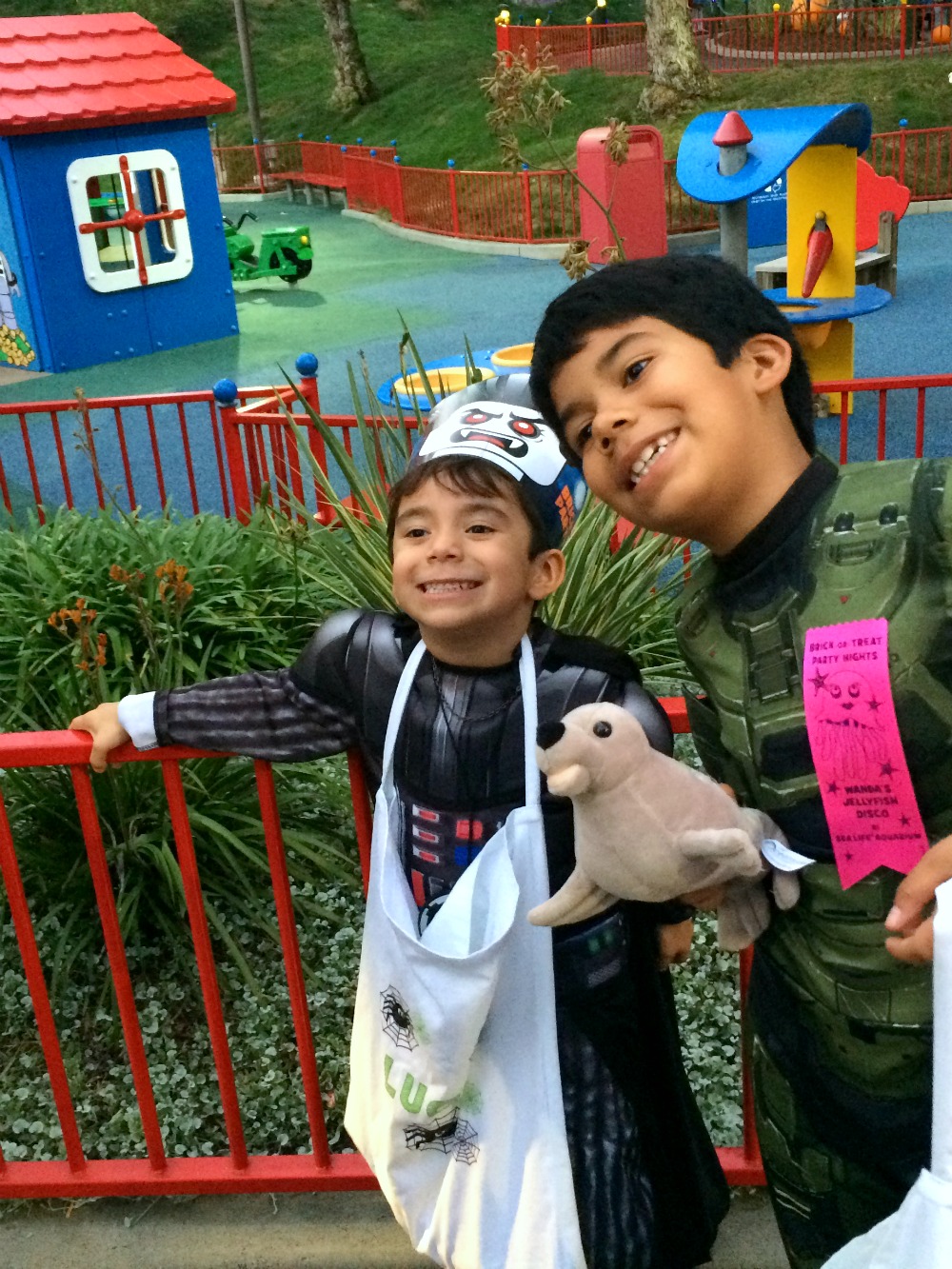 Treat stations are set up throughout the park, and the new traveling treat stations can be found sporadically between the scheduled stations. This year, the tasty goodies and other surprises come from trail partners: Shutterfly, LEGO, Clif Kids, Honest Kids, Red Vines, SMARTCANDY and and Airheads.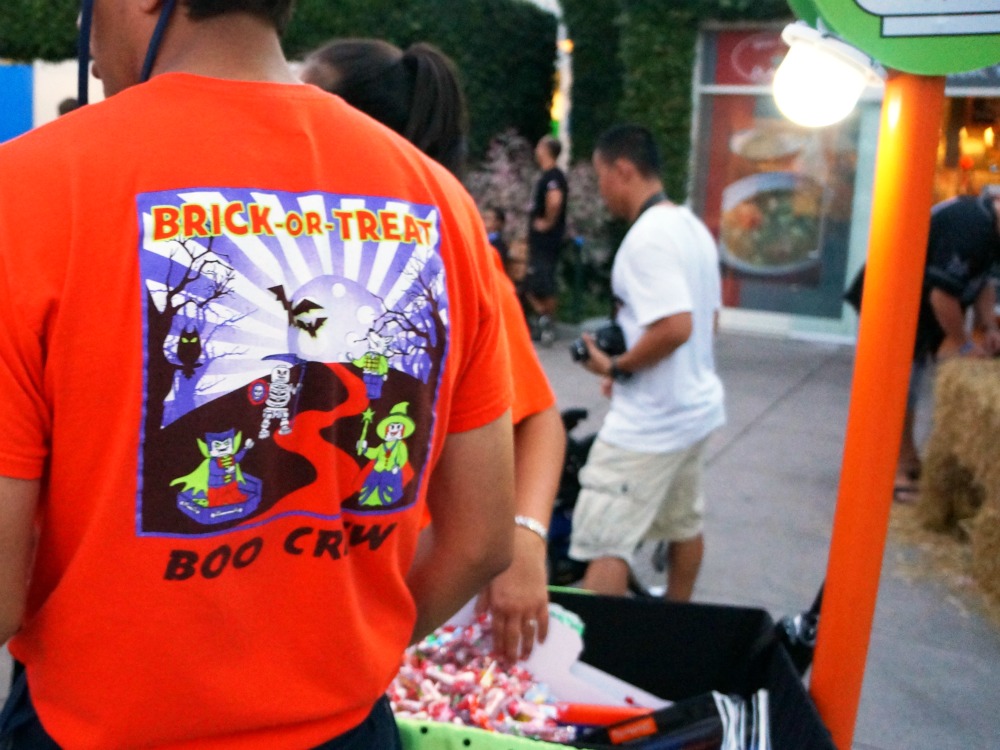 There's so much more to Brick-or-Treat than just treats. LEGOLAND California also has stages set up that offer live entertainment and music, along with an opportunity to enter a costume contest!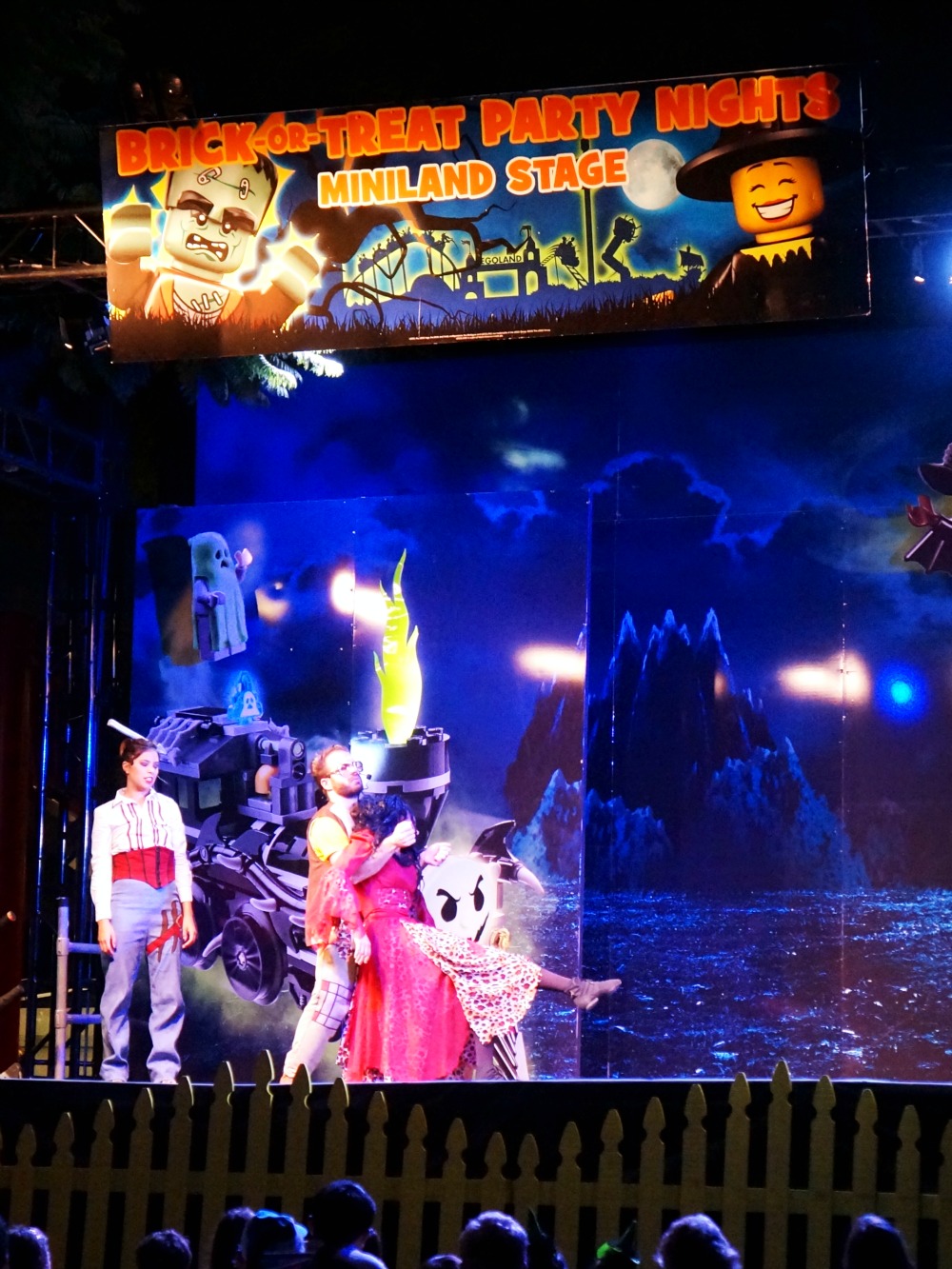 We even heard a super special rendition of "Everything is Awesome" by the Bluegrass Band Jamboree at LEGO Friends Heartlake City! There is SO much to do at Brick-or-Treat, and the event only lasts four hours, so you really should try to get there by 5 p.m.
VIDEO: Brick-or-Treat at LEGOLAND California
As a mom, my favorite stops are those at the photo opps. They set up everything for you so all you have to do is get the kids to sit or stand on the hay, and you have the cutest pictures for Facebook!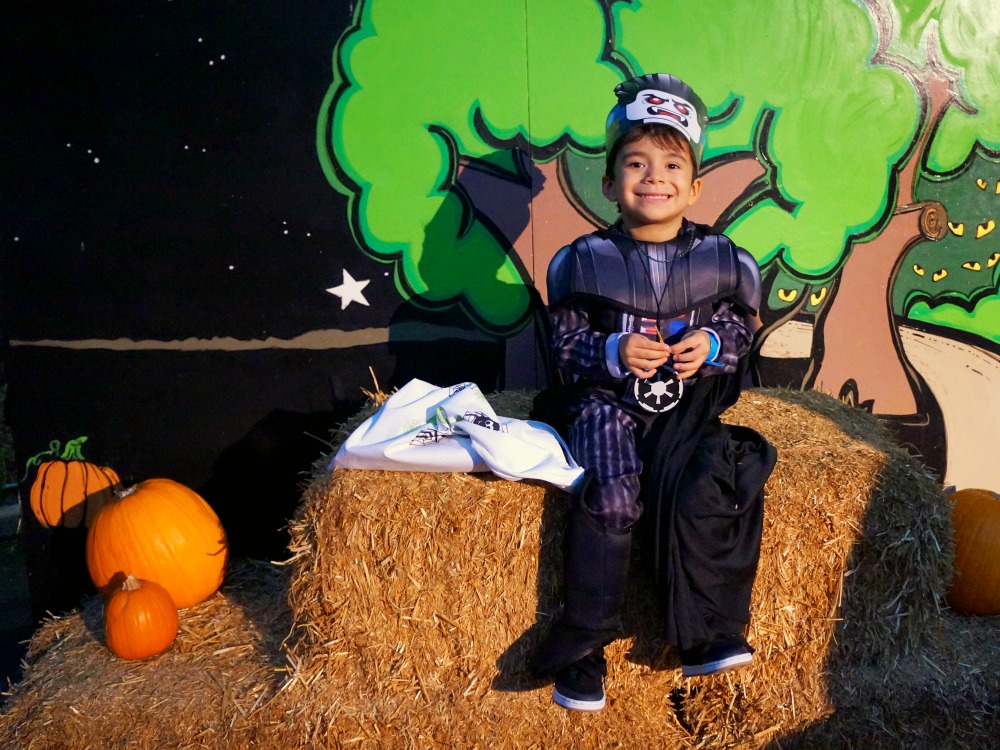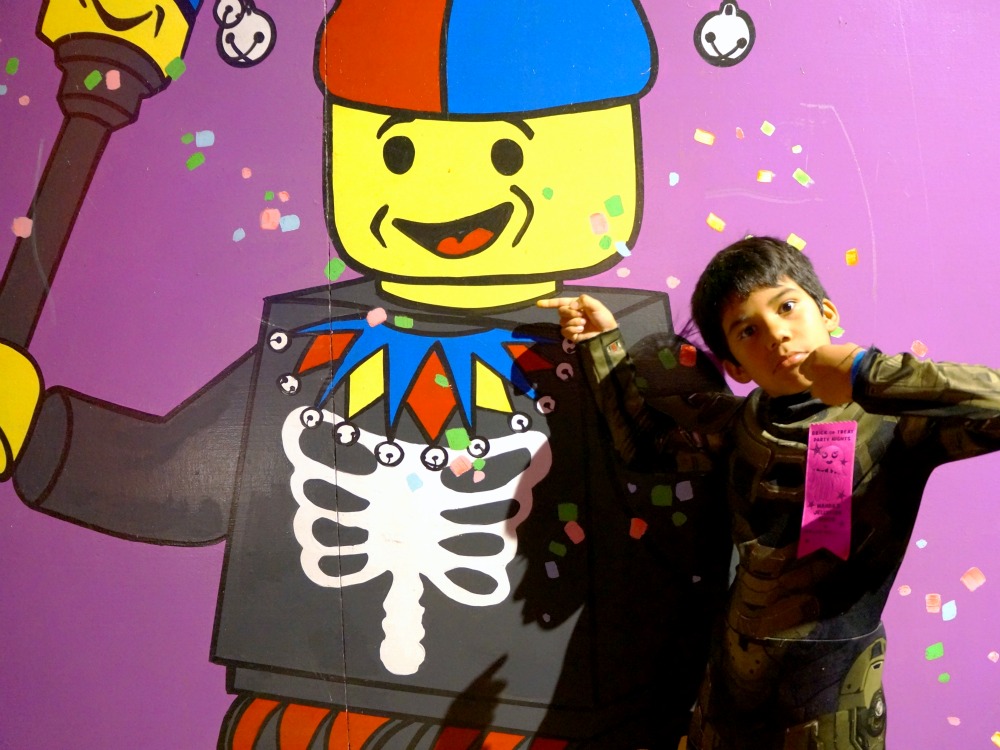 An even as you stand in line for the treats (they can get a bit long), there are plenty of LEGO decorations for you and the kids to look at while you wait.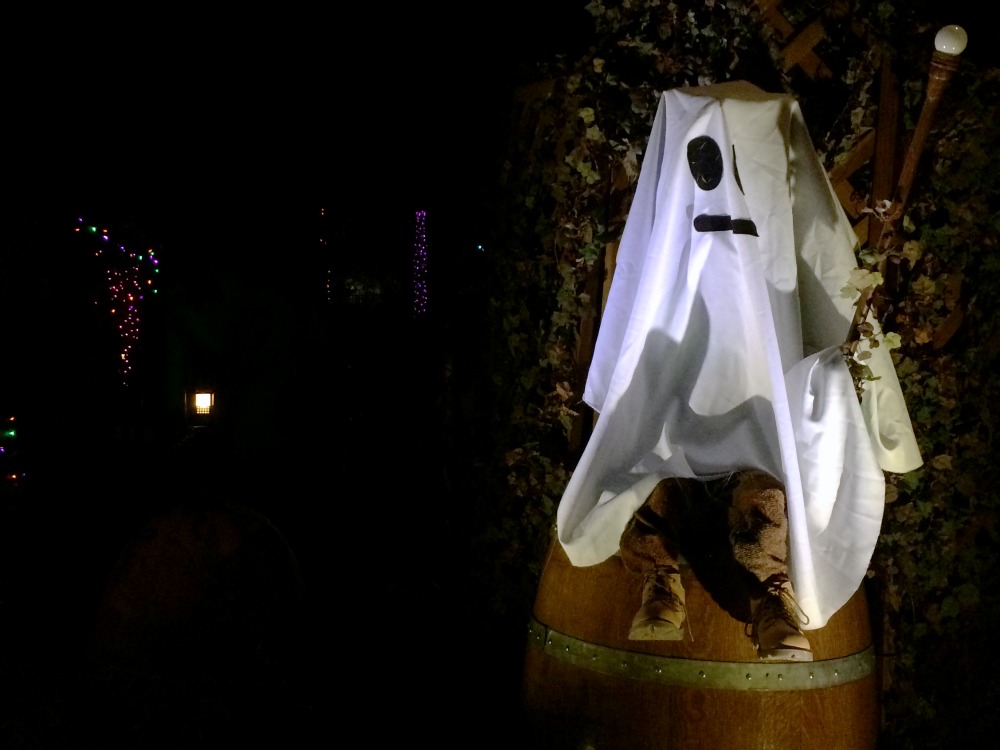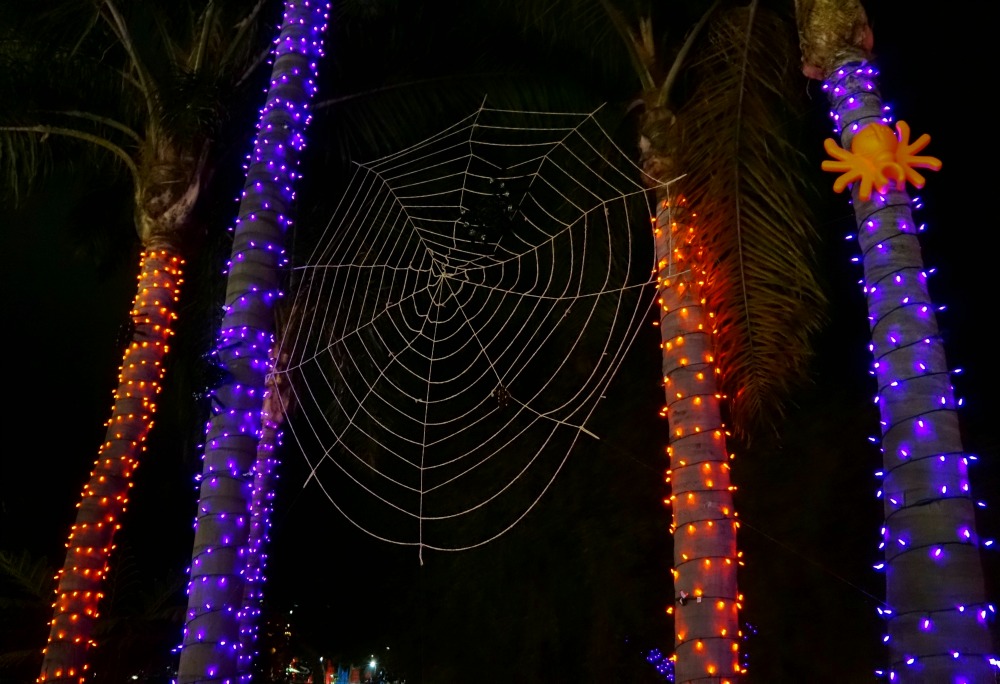 LEGOLAND California Brick-or-Treat Tips
A couple of tips for the treat stations, if you go with someone, take advantage of that and split up in the lines. Have someone stand in line for the Candy Quest (located in Fun Town) – this line has three treat stations inside the building and it's the longest one. The LEGO NINJAGO set is also at Fun Town, right by the entrance near the helicopters. This line goes by pretty fast. The treat station line at the Aquarium takes the longest, but that's because there's no steady stream of people going in. Groups of visitors go in, watch the short video, then they go into the aquarium. The first treat station is downstairs in the theater, the second one is out where the touch pool is, and the third is upstairs in the cafe patio right next to the disco set-up. CLIF bars was also super generous and they had their own treat stations. As for the commemorative brick – it's an orange DUPLO block with a witch on it. Cute! But if your kids don't play with DUPLO block, you might want to skip this line.
Towards the end of the night, Miniland has treat stations that are basically empty. The kids can go through it more than once and stock up on candy. I suggest bringing the bigger treat bags (like our giant trick-or-treat bags from Personal Creations), so you don't have to deal with multiple plastic bags.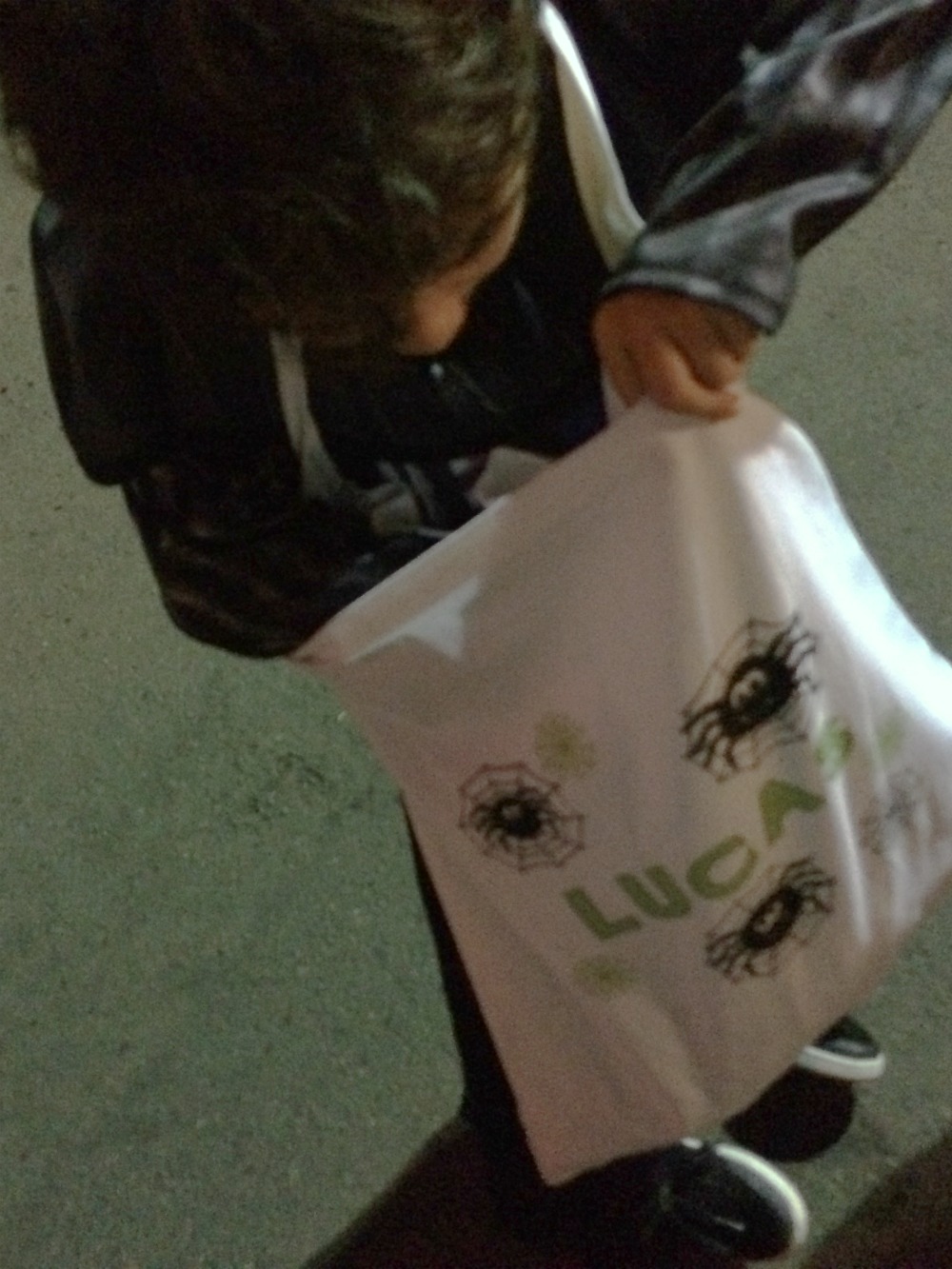 As for the rides and other attractions, most of them are still open – and they'll have short lines. It took us about five minutes to get into Fairy Tale Brook and about 20 to get into The Dragon. DUPLO Playtown is closed during Brick-or-Treat because there is one treat station directly in front of it. The other treat station at Heartlake City is closer to the LEGO Movie Experience, and it's also where you can get the vampire hats.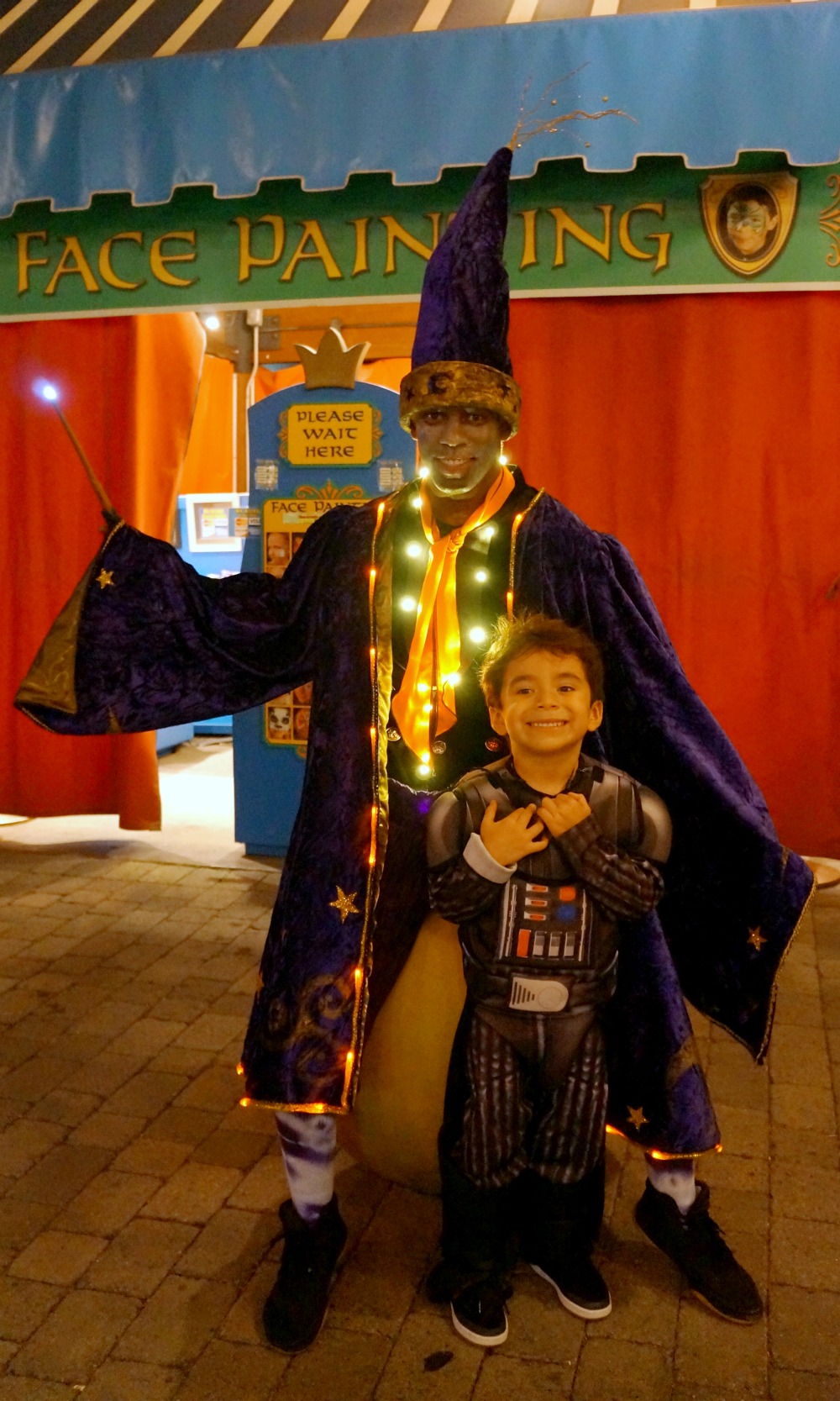 LEGOLAND California Brick-or-Treat is A LOT of fun. It's super well organized so you won't be constantly having to calm down fussy kids. The treats aren't all candy, so you don't have to take snacks with you either! So yay for packing less things. For exclusive savings and more information, visit www.BRICKORTREAT.com or call 760-918-5346.
This is not a sponsored post. We were invited by LEGOLAND California to enjoy the event to facilitate this post. All thoughts and ideas remain my own.
Originally published on October 19, 2015. Last Updated on September 6, 2018 by Pattie Cordova