My alma mater hosted this year's Discovery Cube Pumpkin Launch event earlier this month. After a month of celebrating Halloween and tons of pumpkin-related activities, the whole season went out with a bang by launching tons of pumpkins across a field, creating our own catapults, munching on some food truck goodies and watching a medieval fight.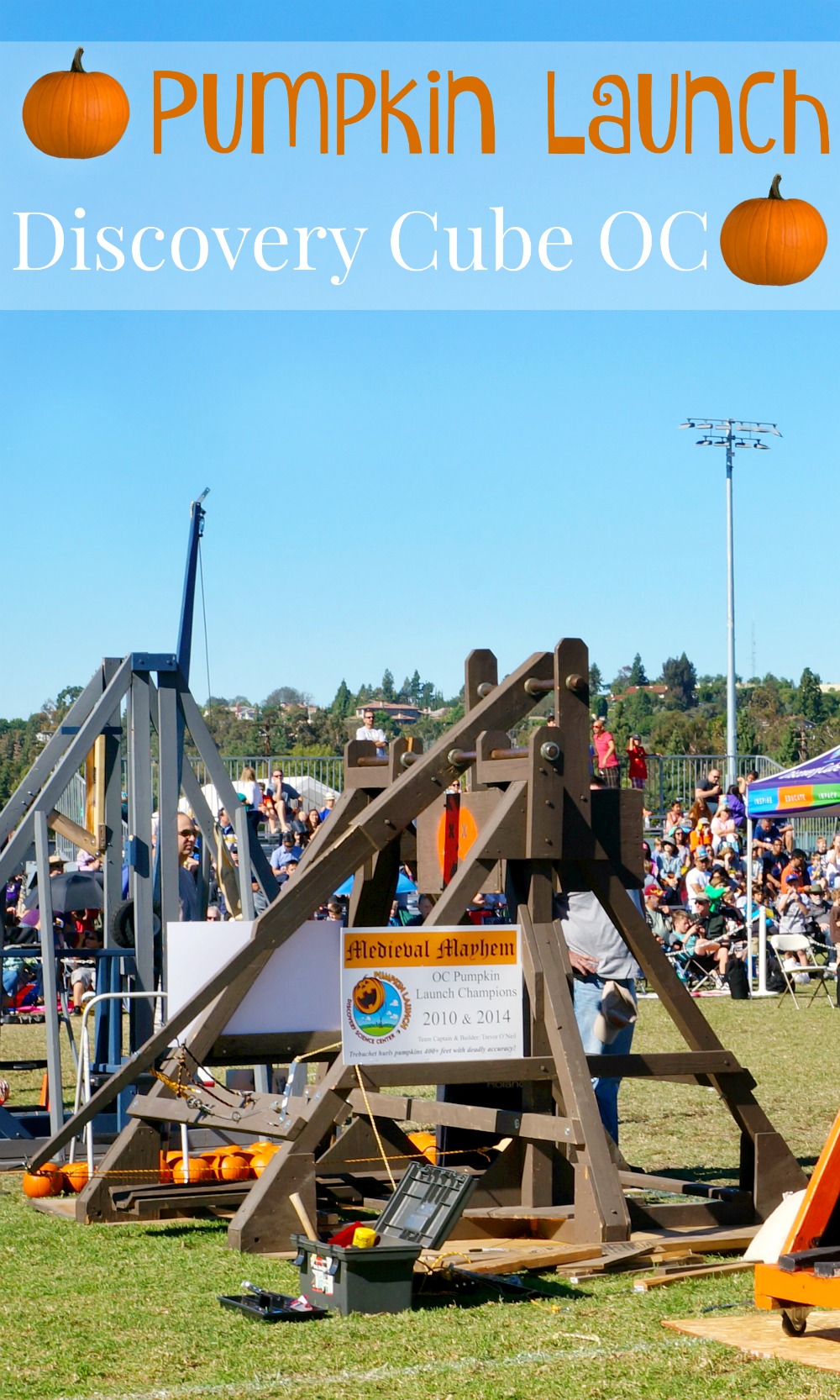 It was our first time going to the annual pumpkin launch event so we weren't quite sure what to expect. We knew what we had read on the DiscoveryCube site, but beyond that, all we had heard was how cool and fun it would be.
When we got there, we headed straight for the pumpkin launch field. On there, there were 15 teams assembled in a line with their handmade catapults. Teams from all over Orange County gathered to compete against each other to take home the winning title of Pumpkin Launch Champion! Every few minutes, the host would call up a team and clear them for a launch. The team would let the catapult go and we'd see the pumpkin launch across the field (sometimes straight up into the air) and hit or miss a target. There were times though, when the catapult wouldn't quite work the way it was supposed to and it wouldn't go very far. Either way – it was awesome to see the machines at work.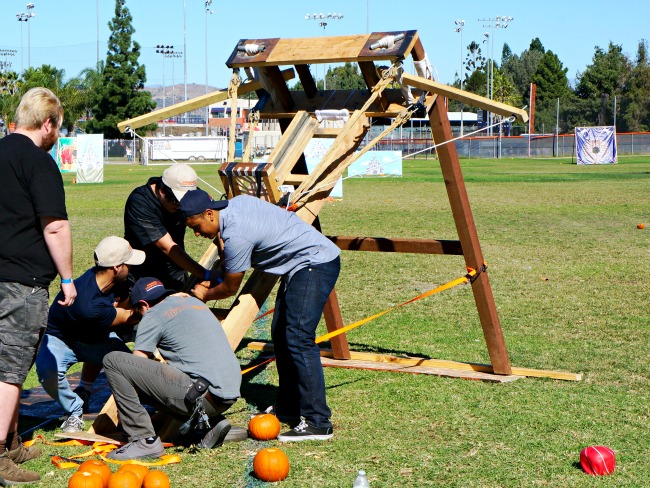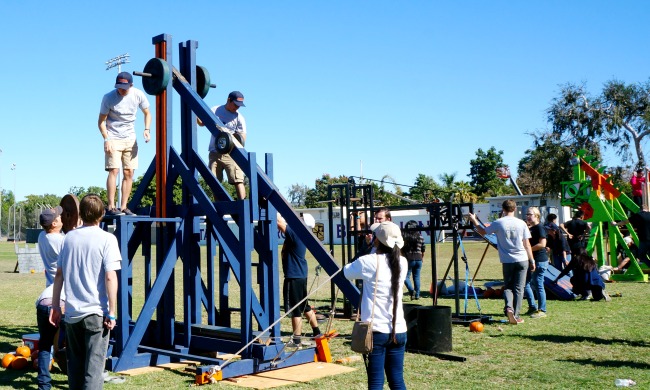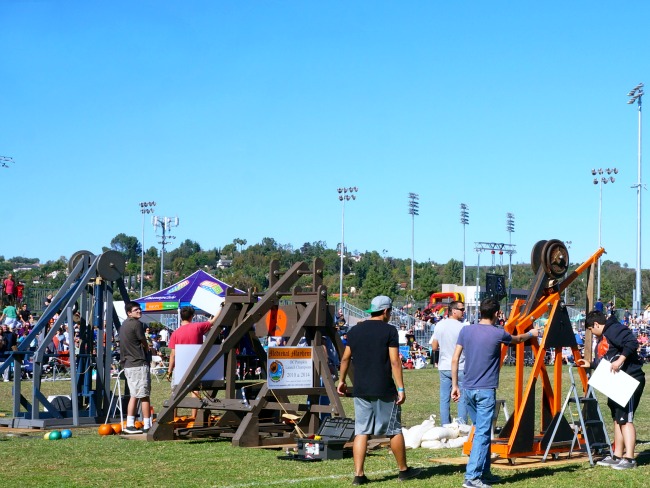 After about a half hour of watching pumpkins being launched, we headed over to the field next to it and picked up some treats along the way at the food trucks parked on the field.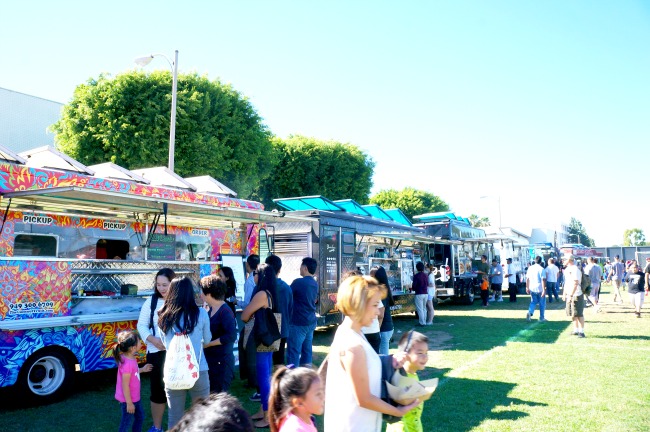 The boys had the most fun at the activity stations. They went to each one where they were able to build and do hands-on experiments. I was so thankful for the volunteers because they helped each and every kid that came to the station with the activity. They talked to the kids about what it was that they were doing and basically conducted experiments with them. Even the four year old was able to get in on the action.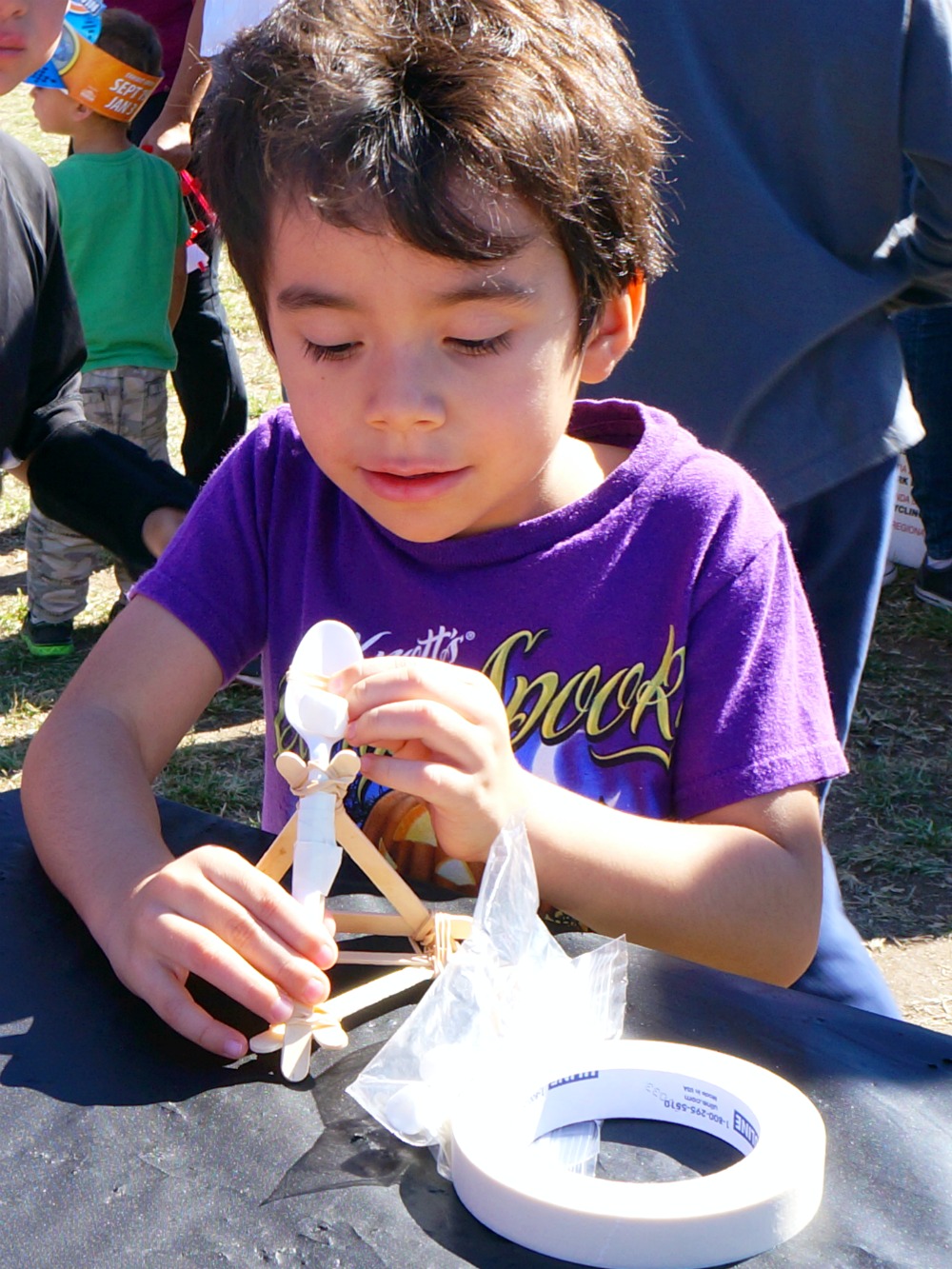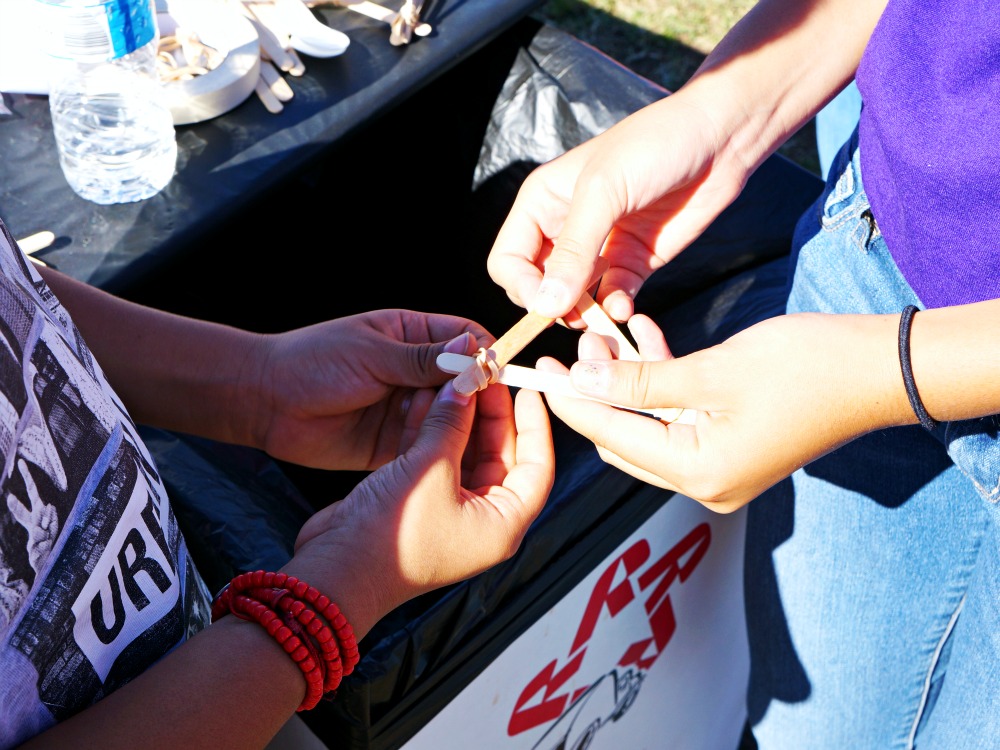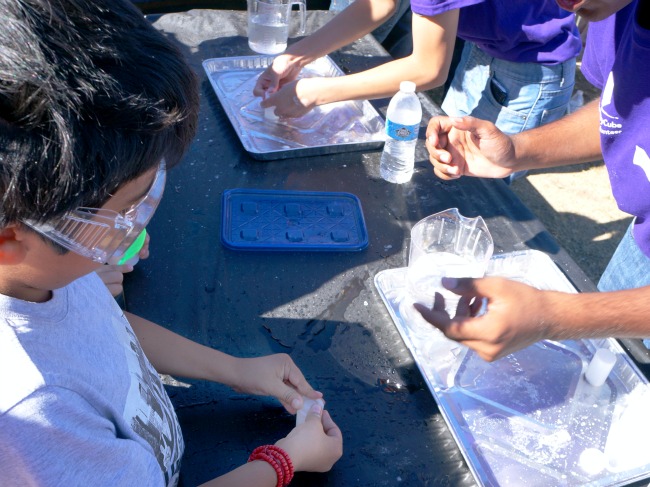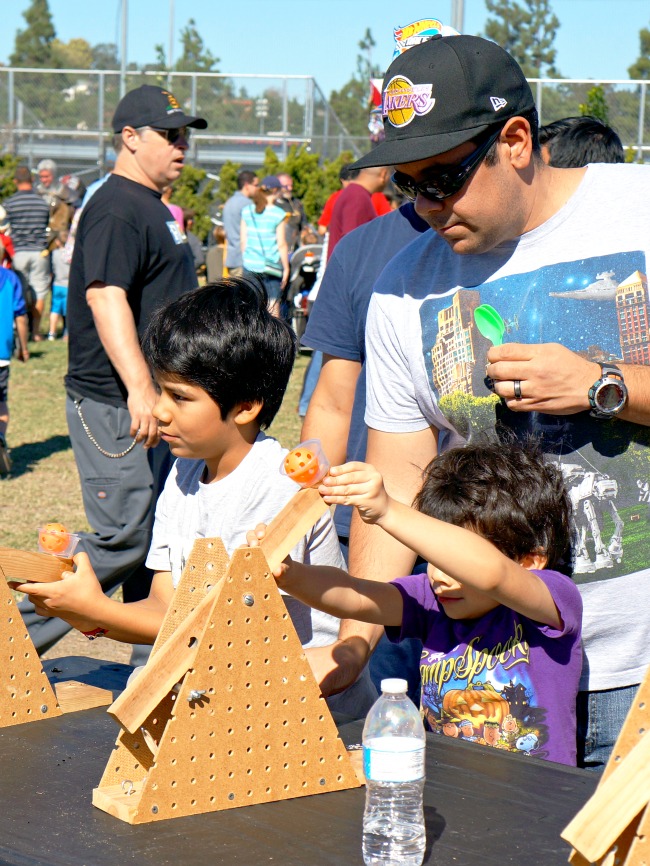 At the back of the field was a team of medieval times enthusiasts who had a tent full of weapons and instruments used during the era when catapults and trebuchets were first developed and used. It was cool to bring together history and science for the kids.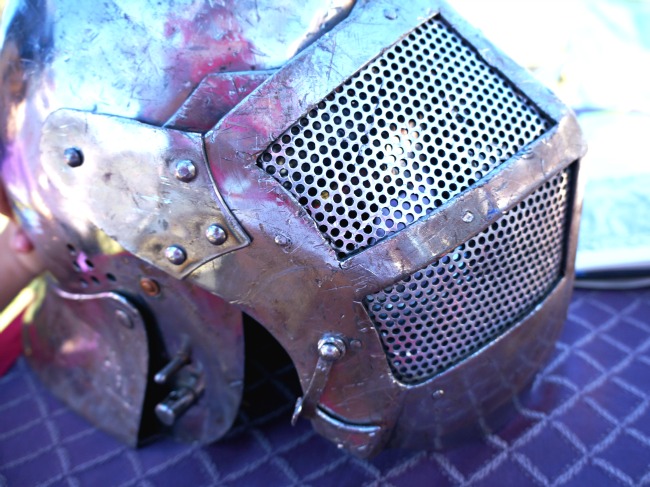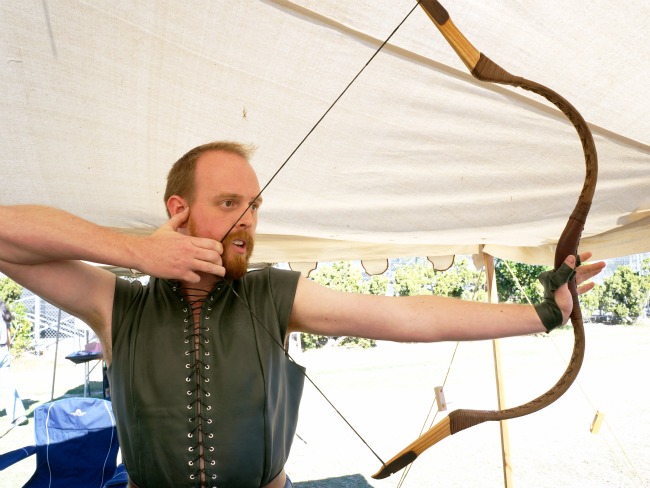 We ended our day by heading back to the field for the show. As we made our way over there, we stopped at Cal State Fullerton's station where they had robots on display for everyone to see and use.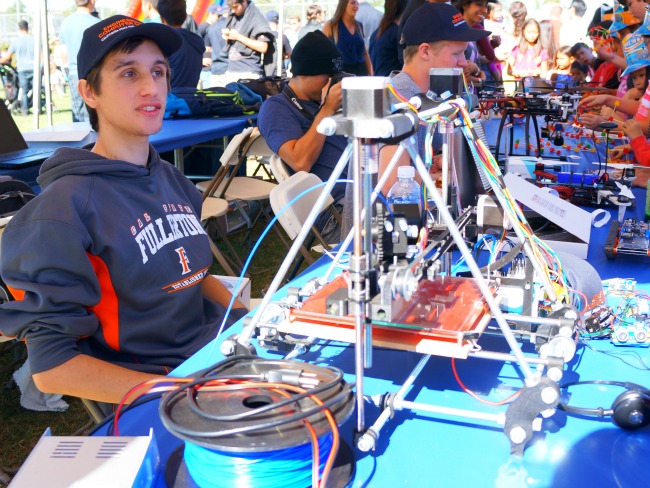 We look forward to next year's Pumpkin Launch event and rooting for our favorites. Personally, I LOVED seeing so many girls there participating in the pumpkin launch teams, teaching kids about engineering and being amazing examples for little girls everywhere. We also talked to a few other newbies experiencing the event for the first time and we were surprised to see how many engineers were there. It turned out to be a great networking event for my nephew who wants to study electrical engineering.
Stay up to date on all events hosted by Discovery Cube Orange County by visiting: DiscoveryCube.org/oc/visit-the-cube/calendar/
And congratulations to this year's Pumpkin Launch champions!
Pumpkin Launch 2015 Champions
1st place – Medieval Mayhem, a three time champion
2nd place – Valdez Tech Middle School
3rd place – Cal State Fullerton's Society of Women Engineers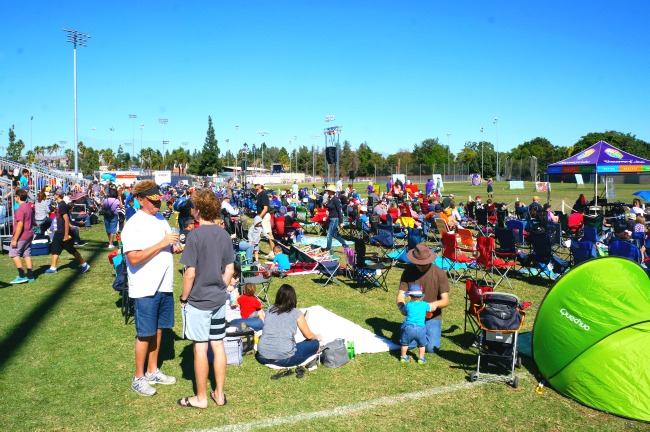 [disclaim]This is post in partnership with Discovery Cube OC as a Discovery Cube Mom. All thoughts and ideas remain my own. [/disclaim]
Originally published on November 21, 2015. Last Updated on January 2, 2019 by Pattie Cordova