In 2010, back when there was only one chiclet, I was invited to Fox Studios to celebrate the upcoming Alvin and the Chipmunks: The Squeakquel. It was one of my first media events and it was a lot of fun. The baby and I met Ross Bagdasarian, Jr., son of the Chipmunk's founder Ross Bagdasarian Sr. and his wife Janice Karman, producer/creator of the Chipettes.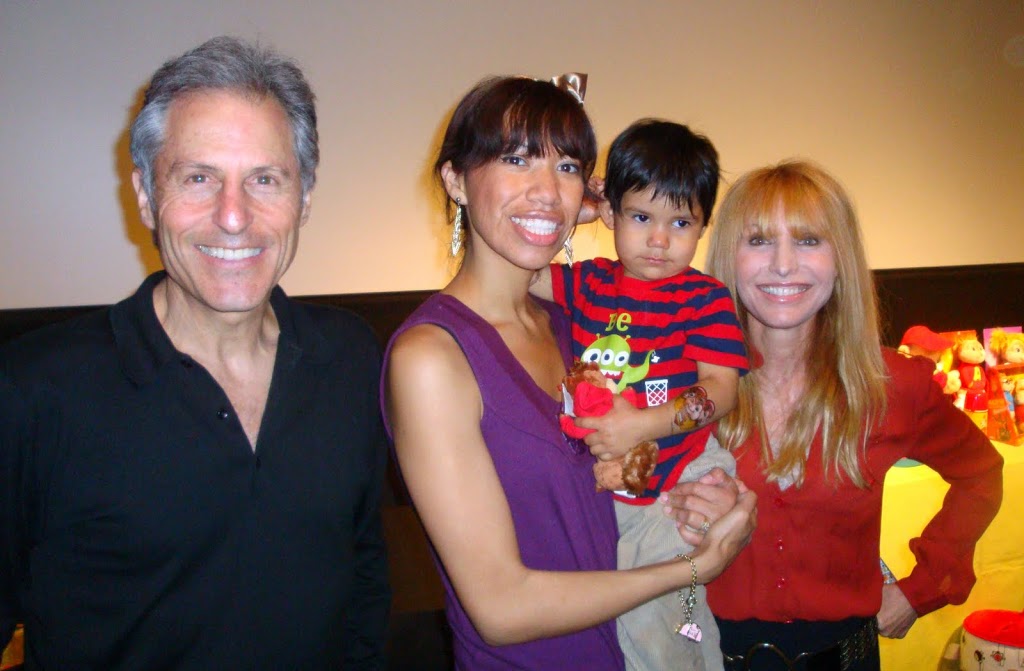 We learned a lot about Alvin and the Chipmunks, and I was able to introduce these characters to my then 2 year old. Fast forward to 2015 and now not only is there a new Alvin and the Chipmunks film coming out, but there's also an Alvin and the Chipmunks musical!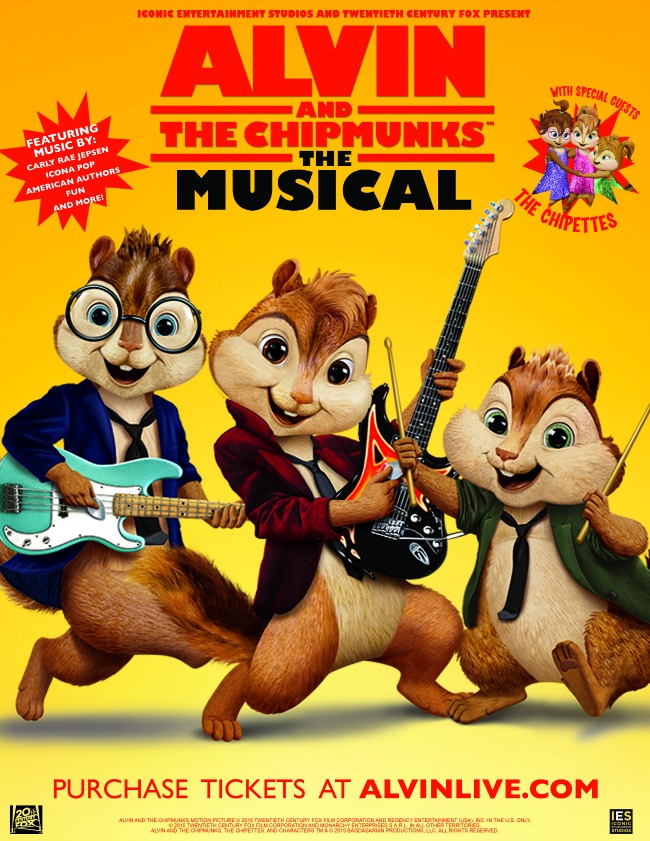 "Alvin and the Chipmunks: The Musical!" is a brand new, music-filled interactive live show featuring the Chipmunks and Chipettes, America's favorite animated music groups. Based on the characters from the hit Fox movies, the show brings the music and excitement of a live rock concert to life as the Chipmunks perform hits by Carly Rae Jepsen, fun, Owl City, Icona Pop, Elvis Presley and more!"
The kids are so excited to watch the show this December. It's all about the Chipmunks touring across North America on their way to save the ROCK-A-PALOOZA concert. However, with Ian managing the concert, it all might not be what it seems. We're going to join the whole crew as they wind up in hilarious situations on their way to ROCK-A-PALOOZA. From an ol' school breakdancing competition, to a no-holds-barred food fight, we're going to experience it all!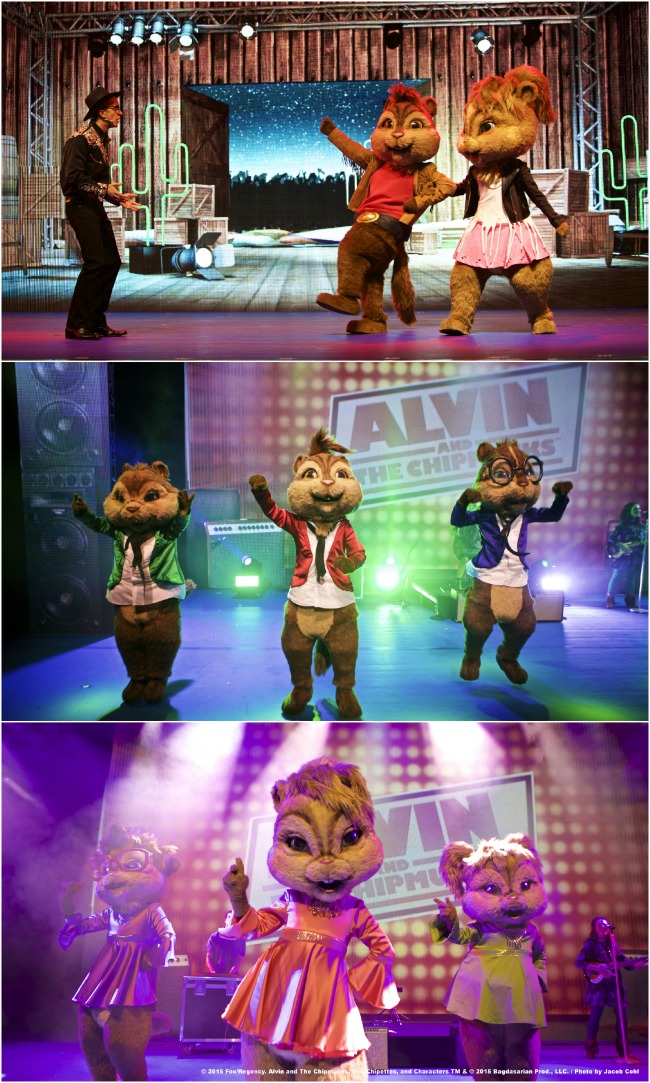 Alvin and the whole gang are coming to City National Grove in Anaheim on Tuesday, December 1. To find out if ALVIN AND THE CHIPMUNKS: THE MUSICAL! is coming to your city, and to buy tickets, visit www.alvinlive.com.
By the time we head out of the Alvin and the Chipmunks: The Musical, we'll be gearing up to watch their latest film, Alvin and the Chipmunks: The Road Chip. We saw the trailer on our last movie theatre visit, and it's hilarious!
Through a series of misunderstandings, Alvin, Simon and Theodore come to believe that Dave is going to propose to his new girlfriend in Miami…and dump them. They have three days to get to him and stop the proposal, saving themselves not only from losing Dave but possibly from gaining a terrible stepbrother.
Alvin and the Chipmunks: The Road Chip is out in theaters December 18, 2015.
By the way, the baby finally got to see his first Alvin and the Chipmunks movie when he was about 8 months old, making him a life-long fan of their films.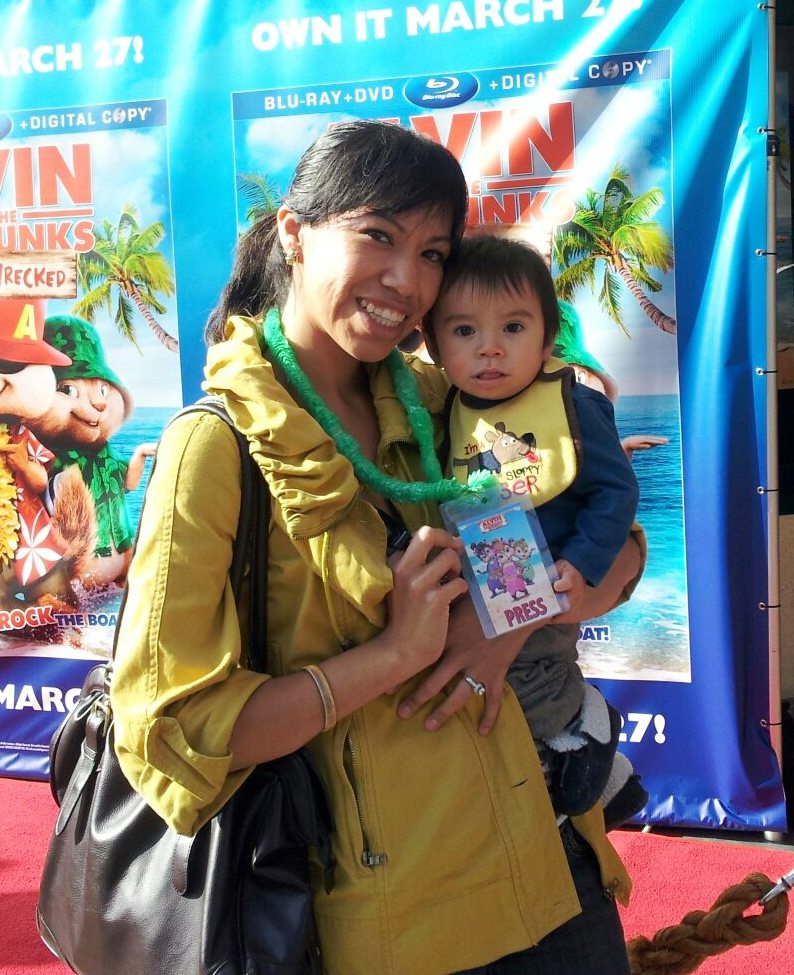 [disclaim]This is not a sponsored post. We received tickets to Alvin and the Chipmunks: The Musical to facilitate this post. All thoughts and ideas remain my own.[/disclaim]
Originally published on November 13, 2015. Last Updated on January 2, 2019 by Pattie Cordova