The little one and I got to play with the cute little chipmunks at Fox Studios today during their Media Day promoting Alvin and the Chipmunks: The Squeakquel.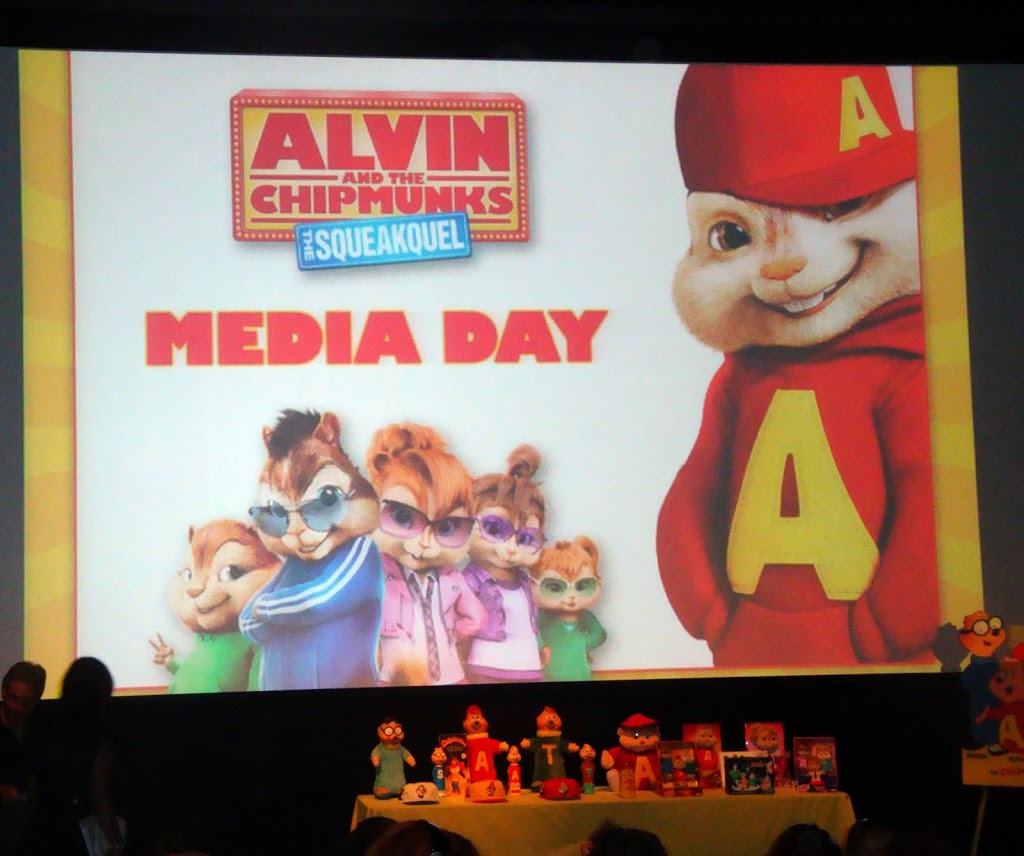 I learned so many different things about Alvin and the Chipmunks… enough to have on-the-spot trivia with little kids on these three little characters, should the need arise. For example, did you know that their the soundtrack to The Squeakquel has sold over 600,000 units worldwide and has reached #6 on the Billboard Top 200 Album Chart? Here's another one: The Squeakquel, along with the original Alvin and The Chipmunks, are among the top 100 domestic grossing films of all time.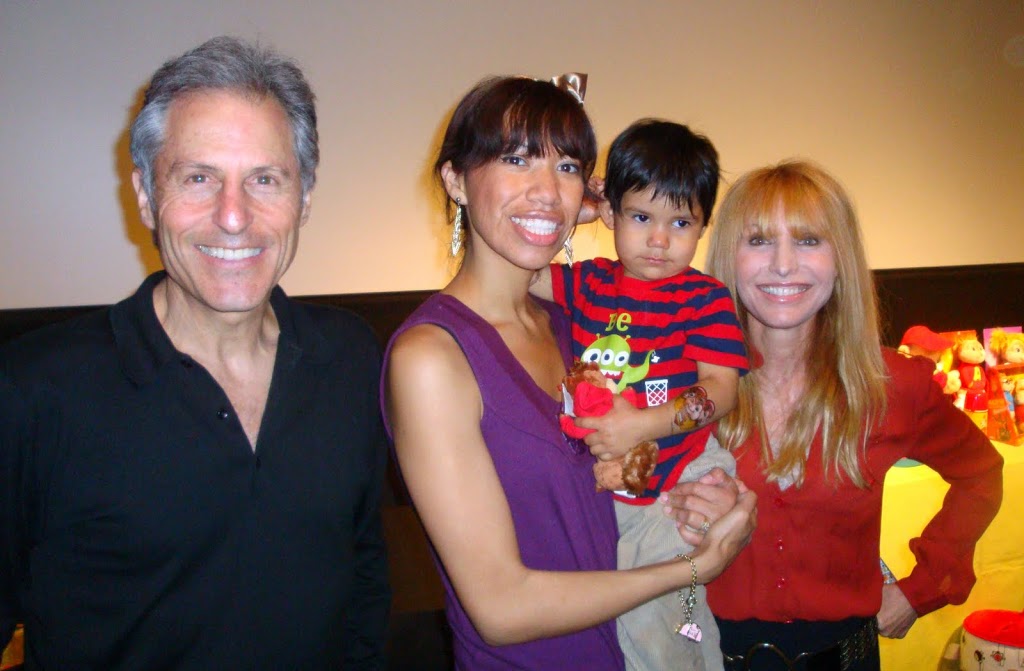 Ross Bagdasarian, me, little one, Janice Karman

So anywho, today we talked to producer Ross Bagdasarian, Jr., son of the Chipmunk's founder Ross Bagdasarian Sr. and his wife Janice Karman, producer/creator of the Chipettes. Director, Betty Thomas gave us a sneak peak into special features that will be on the Blu-ray and DVD special features. One awesome feature that will be on the Blu-ray is the live action feature that allows your Blu-ray (assuming that it's hooked up to the internet) to download trailers and other special features for other Fox movies. This feature is premiering with this movie and I can't wait to try it out!
Producers Ross and Janice were super cool to talk to and their love for these characters totally came through in our conversation. Ross also gave us his best "Aaaaaaalvin!!!!!" scream. My most memorable moment in our conversation was when my little boy came running down the aisle crying right in the middle of the interview. Apparently he was upset to have been excluded from this moment. As we wrapped up the interview, they gave me some inside scoop for the third Chipmunks movie – it's going to be in 3D! Make sure to catch the Alvin and the Chipmunks: The Squeakquel movie on March 30th on either DVD or Blu-ray.
Originally published on March 16, 2010. Last Updated on January 2, 2019 by Pattie Cordova