Guest post by Justine Burgess.
The holiday season is here, and for me (and many of you, I'm sure) that means lots of stress and clothes that feel a few sizes smaller (mmm…eggnog….). Want to de-stress, keep your pants zip-able, and feel like a million bucks without spending it? Get away from the computer (that's a tough one for me!), get out of the mall, and get yourself under the bright blue sky with some fresh air, open space, and all the wonders of nature. No mall-walking. Go for a hike.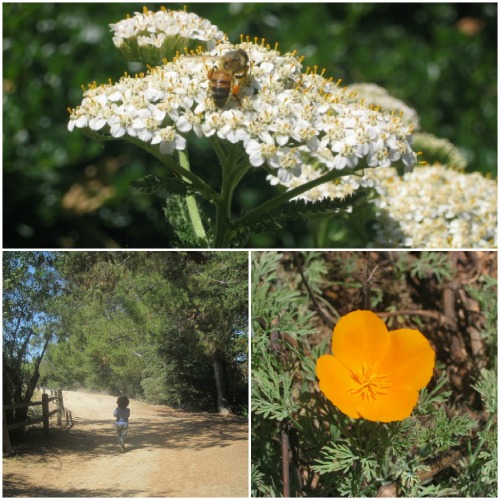 There are a ton of great places to hike in OC. The book Afoot and Afield in Orange County: A Comprehensive Hiking Guide, by Jerry Schad, is an awesome reference, and I recommend it, but even without the detailed maps and descriptions, you can get some great leg stretching in right near home- without the lure of retail stores.
For anyone that might be uncomfortable in the wilderness, Mile Square Park is centrally located. You can hike around the outskirts of the park, walk the meandering pathways that lead to the ponds and playgrounds, or you can check the nature center hours and view some wildlife and plants native to OC. It's not a huge hike, but it will get you moving, plus you'll still be bounded by civilization. Central Park in Huntington Beach is similar- it offers great hikes and a nature center as well, surrounded by city life.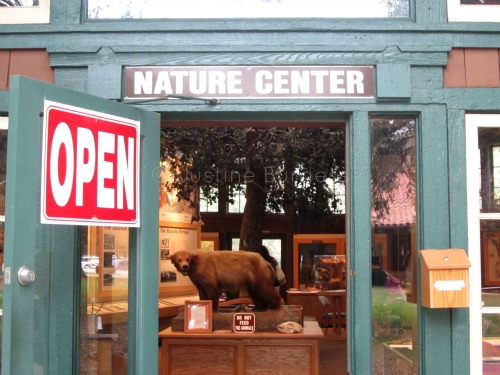 For more adventurous (but still citified) souls, head to Irvine Regional Park in Orange. The expansive park encompasses a huge area, and trails abound. You can go to the OC Zoo, rent horses, ride the train, visit the nature center, or take the kids for a friendly walk in the park. You can also go into the backcountry areas and get in some wilderness hiking. The back of the park gets right up to the edges of the canyon lands, giving an opportunity for some great nature viewing. Make sure to bring water and snacks if you decide to venture beyond the grassy areas of the park.
One of my favorite (and more rugged) areas to hike is the Harding Truck Trail and the Chaparral trailhead off it, near the Tucker Wildlife Sanctuary in Modjeska Canyon. Tucker Wildlife Sanctuary is a great family place for a short jaunt, and for a more challenging hike, the Harding and Chaparral trails are waiting. It's something that could be done by a more novice hiker, but definitely more involved than hikes on parkland. For canyons hikes, I'd suggest a purchasing a forest adventure pass (very little parking is allowed without one), a backpack, and some snacks, water, energy bars, and hiking boots. The canyons are still relatively wild, so make sure you take a hiking companion.
For me, getting up and getting moving during the festive season will be the best thing I can do for my sanity – and my pocketbook, since I won't have to buy new clothes in larger sizes. Plus, I can have that extra glass (or two) of eggnog or mulled wine. Yay for the holidays!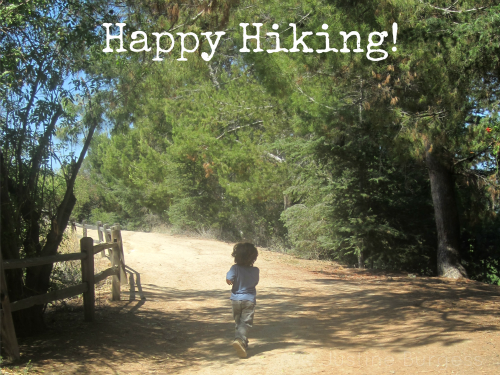 If you have a favorite place to hike, please feel free to share it in the comments section- you can never have too much nature.
Originally published on November 30, 2012. Last Updated on February 26, 2019 by Pattie Cordova