This post on the Story of Our Lady of Guadalupe is sponsored by Rose Hills Memorial Park & Mortuary, but all opinions are my own
My mom's name is Guadalupe – named after Our Lady of Guadalupe – and every year on December 12th I do my best to honor her, much like on Mother's Day. The story of Our Lady of Guadalupe is short, yet explains so much why this day is so important to people of Mexican decent (and not just for moms like mine who share her name).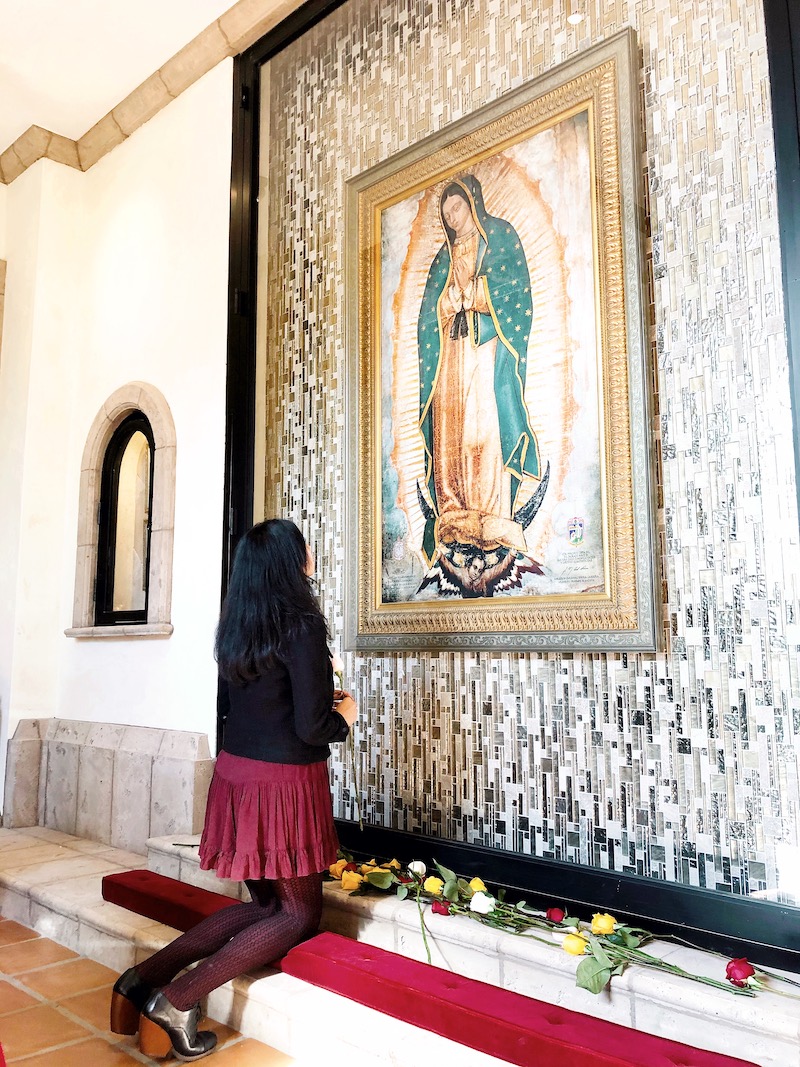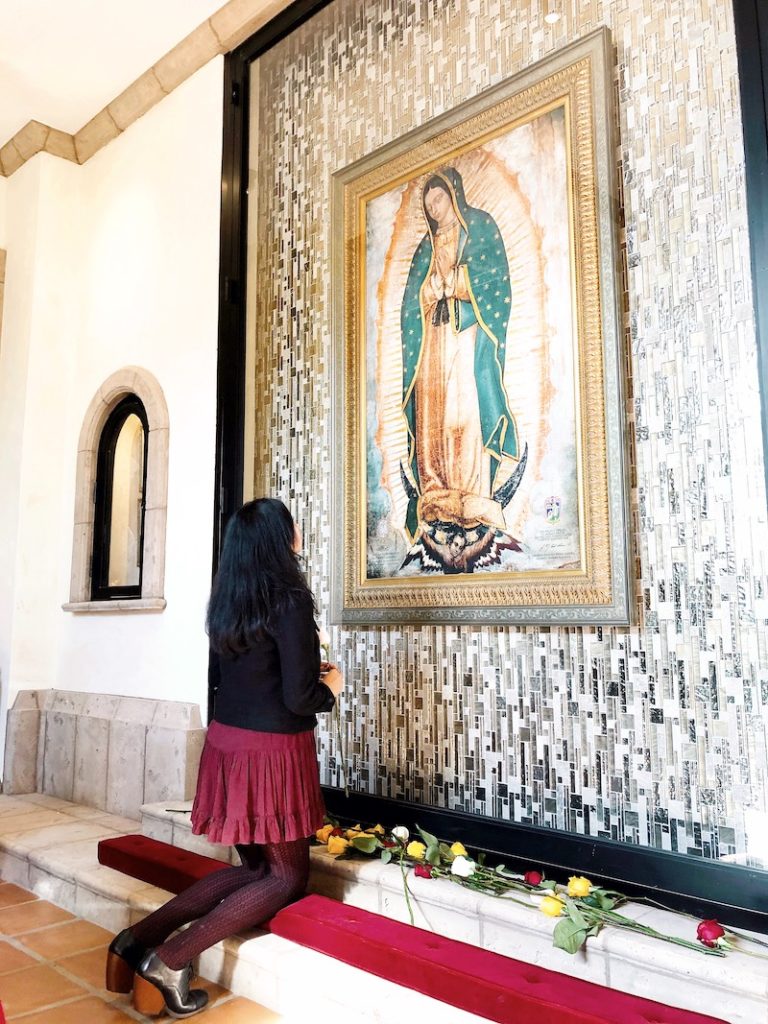 What is the the Story of Our Lady of Guadalupe?
According to tradition, Mary appeared to Juan Diego, who was an Aztec convert to Christianity, on December 9 and again on December 12, 1531. She requested that a shrine to her be built on the spot where she appeared, Tepeyac Hill (now in a suburb of Mexico City). The bishop demanded a sign before he would approve construction of a church, however.

Mary appeared a second time to Juan Diego and ordered him to collect roses. In a second audience with the bishop, Juan Diego opened his cloak, letting dozens of roses fall to the floor and revealing the image of Mary imprinted on the inside of the cloak—the image that is now venerated in the Basilica of Guadalupe.

Brittanica.com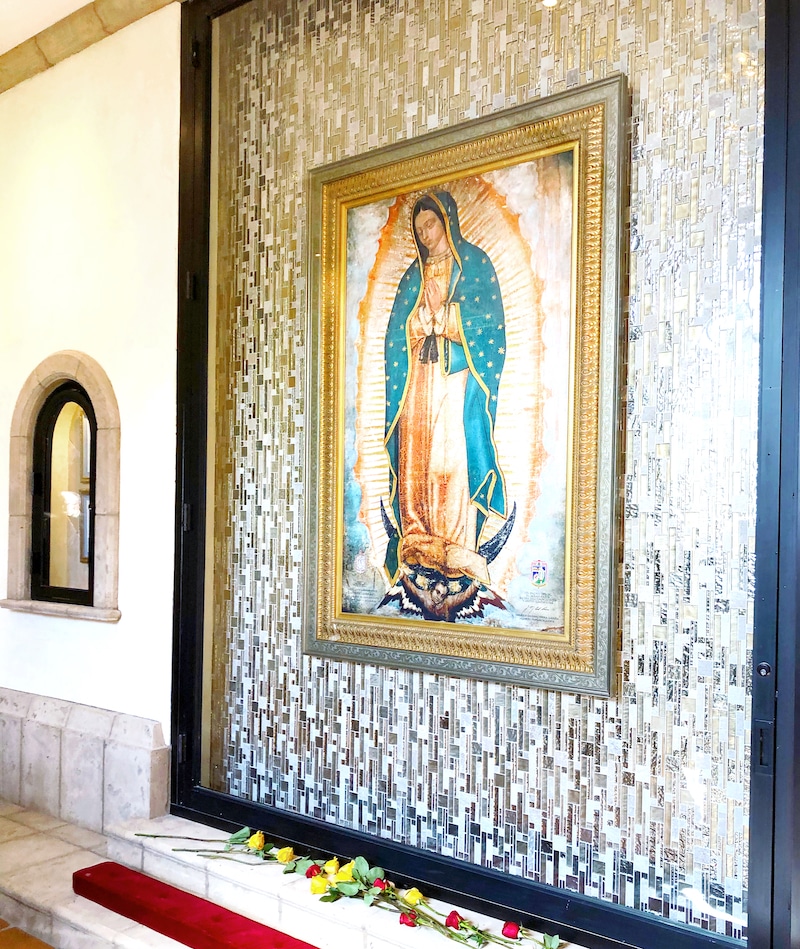 The story itself appears to be a symbolism of belief, but Our Lady of Guadalupe is so much more than just a religious figure. She has come to be known as a symbol of Mexican identity and mother to all Mexicans. Her followers, called "Guadalupanos", often find a sense of belonging and identity in the patroness. She is revered throughout the country, even with those who don't belong to the Catholic church, because it is not necessary to be a Catholic to be a Guadalupano/a.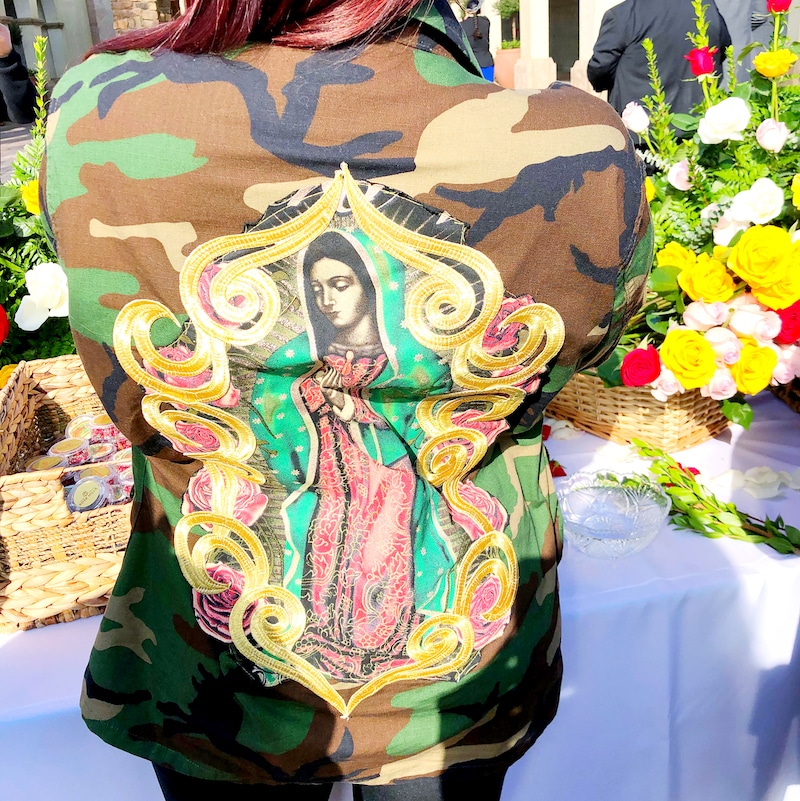 La Virgen de Guadalupe is the mother to all mothers, and years after she played a part in the movement for Mexican independence against the Spanish occupation, she continues to be a part in the fight against gentrification and housing displacement.
For immigrants (and daughters of immigrants – like me) she is also in the fight against community injustices.
What happens on Our Lady of Guadalupe feast day?
Our Lady of Guadalupe is celebrated throughout the world, regardless of whether one is Catholic or not. For those that do follow the religion, you might attend mass on this day and give thanks for the blessings in your life.
You might also be visiting Her on this day because you have a need. Processions of Our Lady of Guadalupe are done throughout the world (but most popular at Basilica de Santa Maria de Guadalupe in Mexico City) and you'll find many Mexican homes have a statue of Our Lady of Guadalupe adorned with red roses.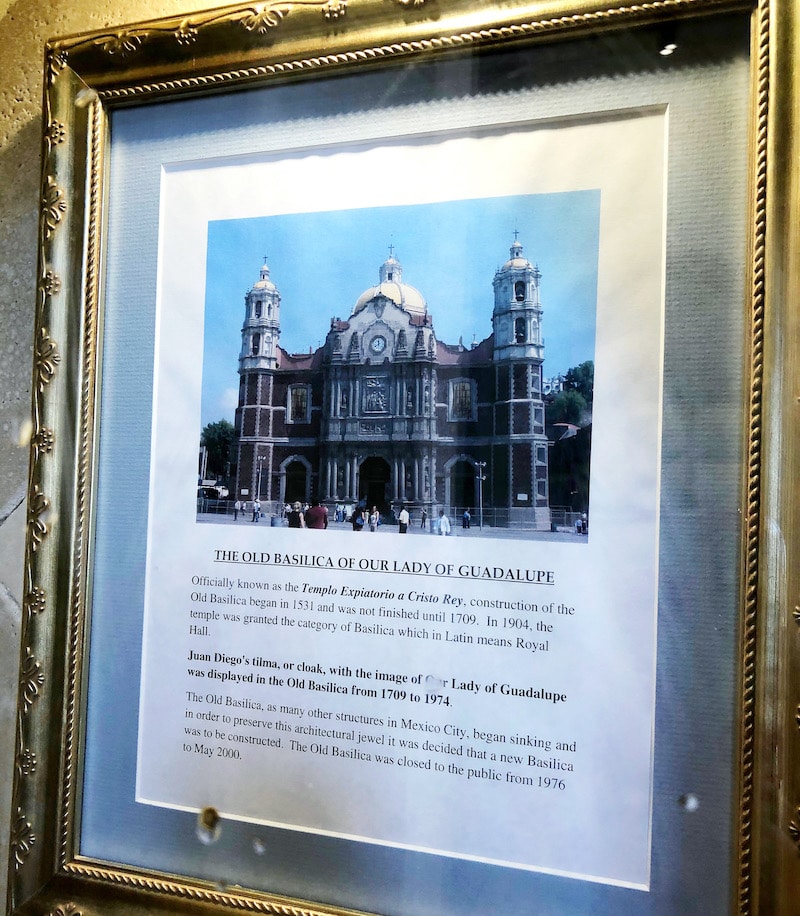 On the night of December 11, Her followers will sing the midnight last Dec. 12, and after all the performances were over, people "Las Mañanitas," the traditional "Happy Birthday" song in Mexico.
As a first generation Mexican-American, the Virgin Mary is a connection to my culture and my roots. As such, I'm so happy when I get to see her play into my life while living in California, like with the new Our Lady of Guadalupe Mausoleum at Rose Hills.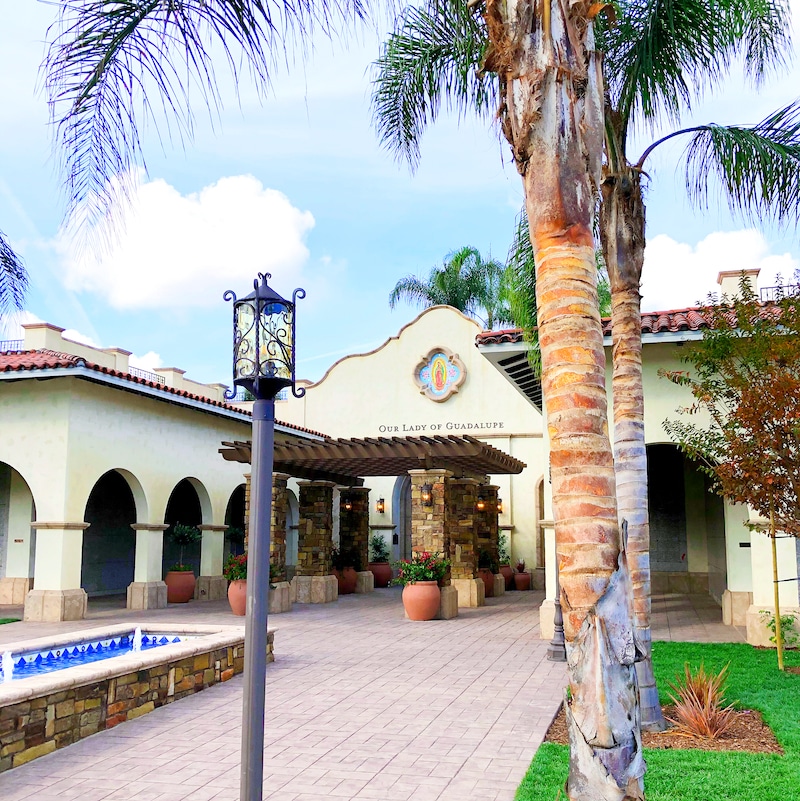 About the Our Lady of Guadalupe Mausoleum at Rose Hills
This special place of remembrance at Rose Hills features a beautiful replica image of Our Lady of Guadalupe and an original foundation stone that were gifted to Rose Hills by the Basilica de Santa Maria de Guadalupe in Mexico City.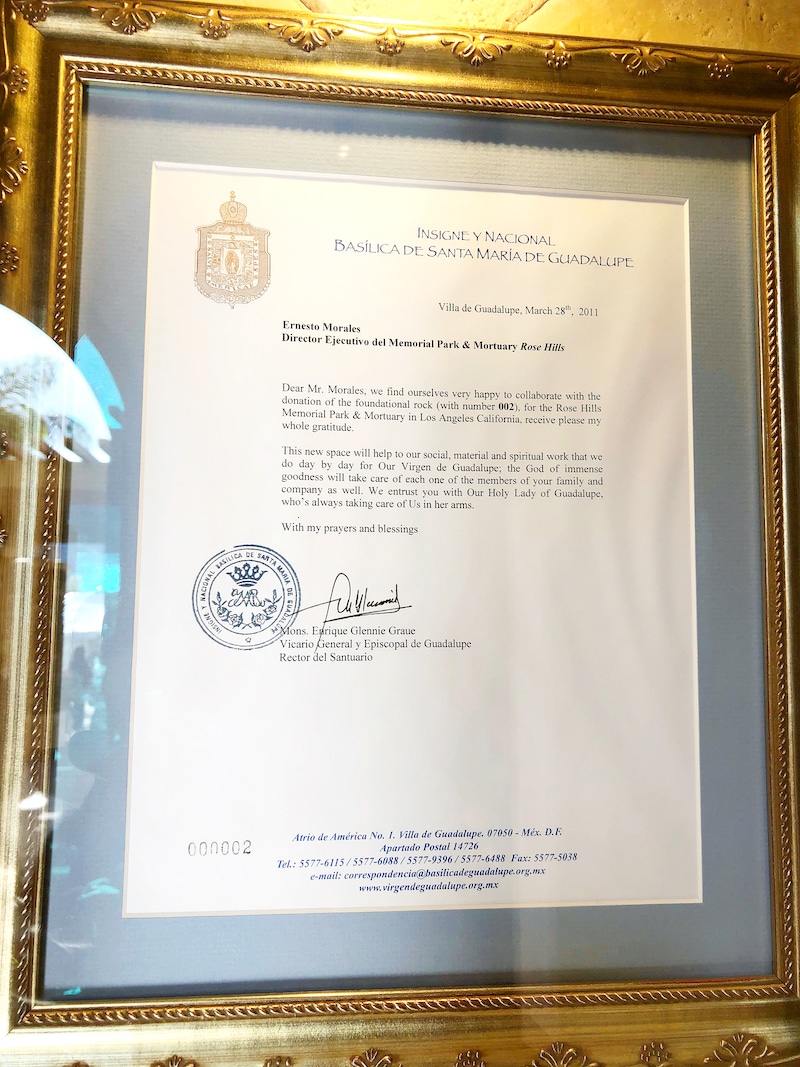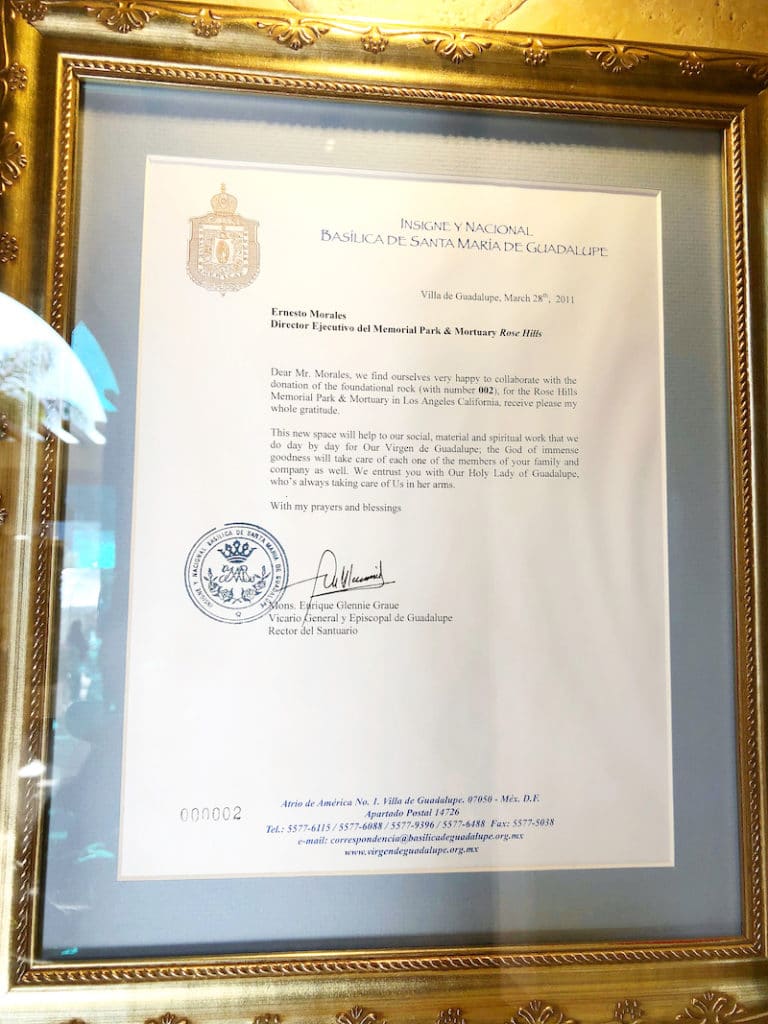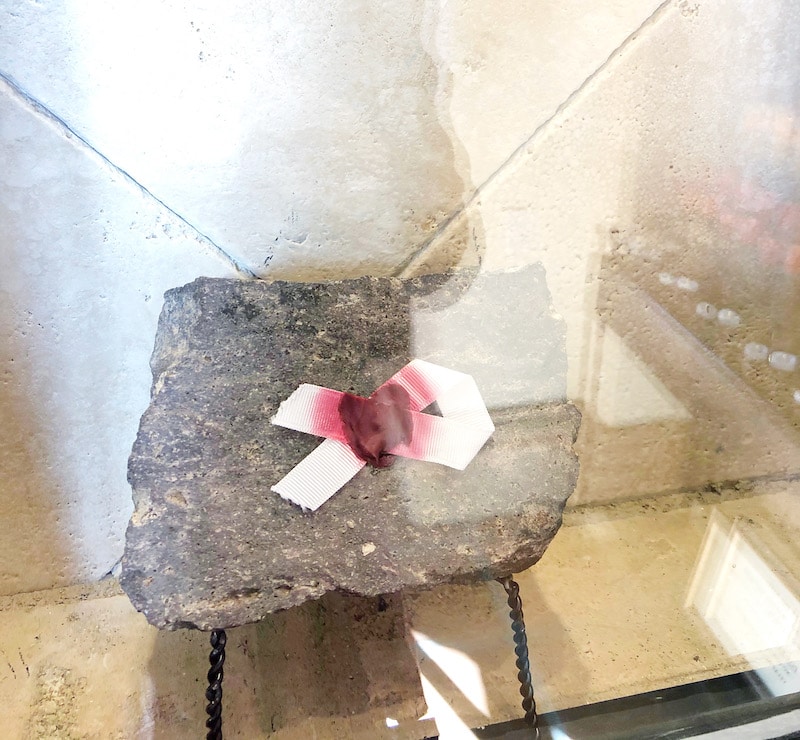 For those interested, the mausoleum features above ground burial options and elegant glass-front niches for those who choose cremation. It's a beautiful place to share treasured beliefs and traditions across generations.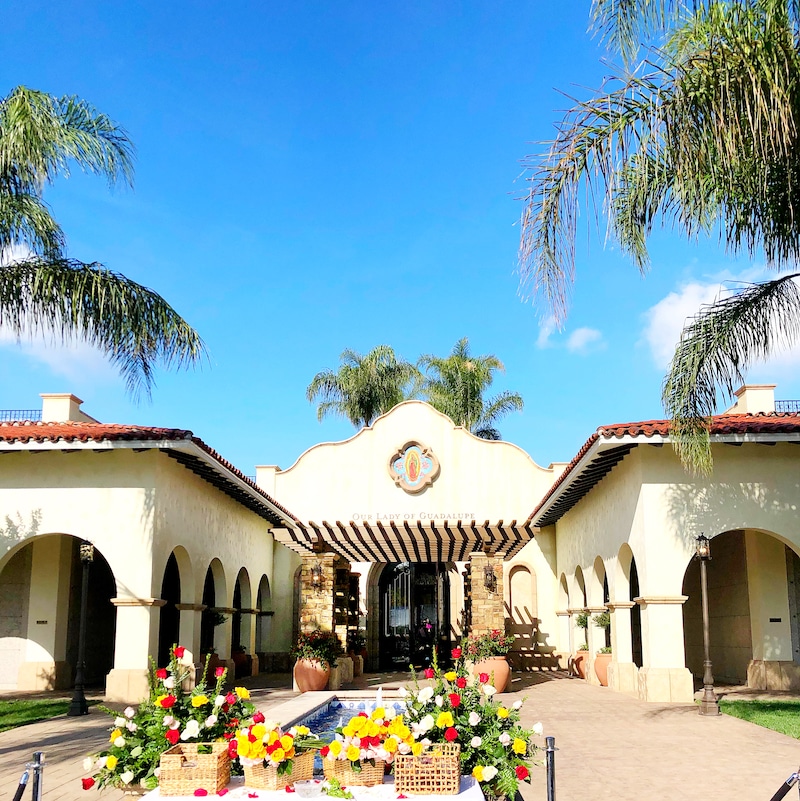 What stuck out to me the most during my visit to the Our Lady of Guadalupe Mausoleum was how beautiful, comforting and peaceful the grounds were. It felt like a space where I wanted to celebrate life and practice gratefulness, and not a space for grief and sadness.
The marvelous building has special features custom made for this location like the mosaic image recreating the moment when Juan Diego and the Virgin Mary met on December 12th.
The best view you'll get is at the Spanish steps that are similar to the Basilica in Mexico City because you can see both the mosaic featuring Juan Diego, as well as the mosaic image of Our Lady of Guadalupe atop the newly constructed building.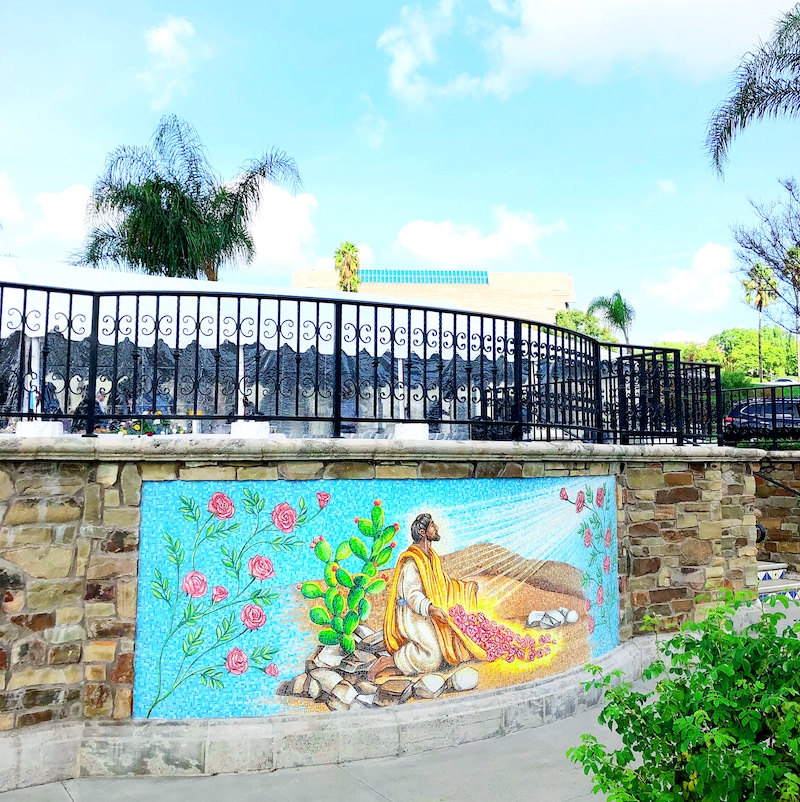 Every space has been thoughtfully planned out so as to honor Our Lady of Guadalupe as best we can.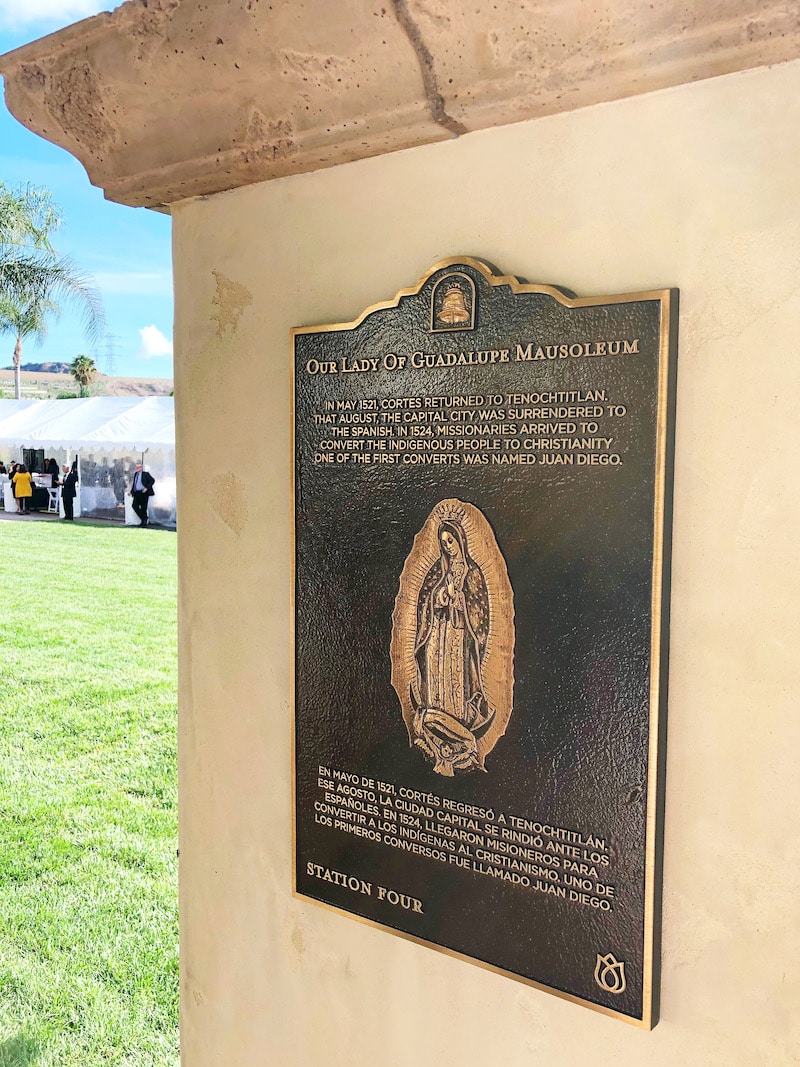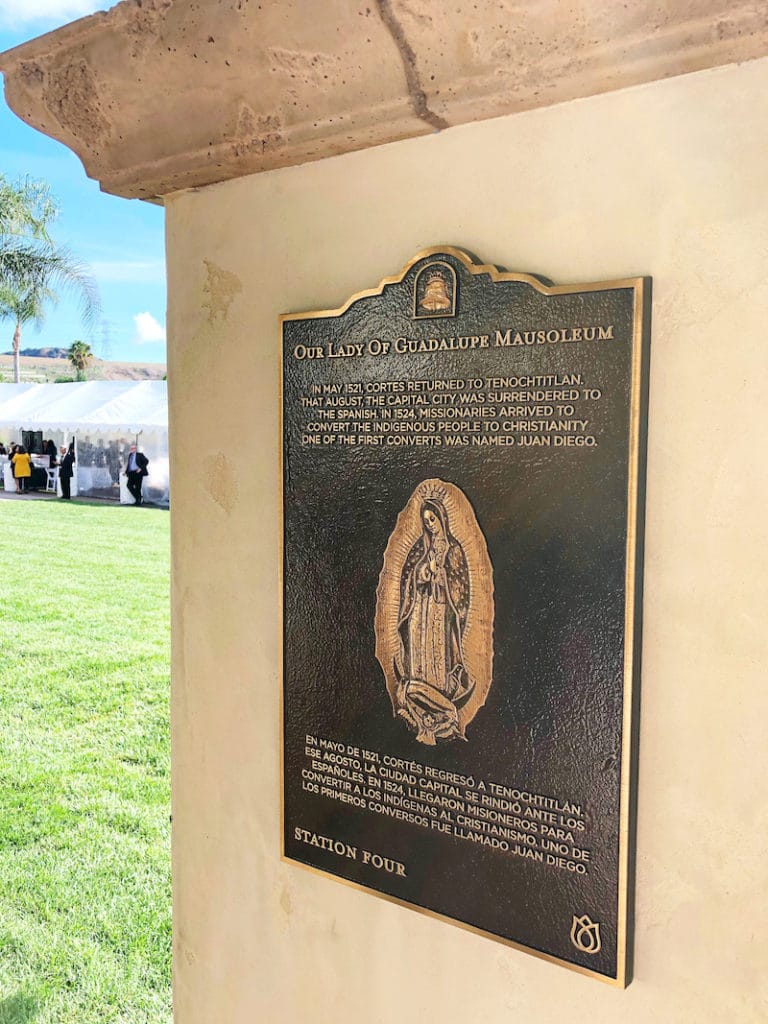 Visit the new Our Lady of Guadalupe Mausoleum
Rose Hills Memorial Park & Mortuary
3888 Workman Mill Rd, Whittier, CA 90601
(562) 699-0921
Originally published on December 12, 2019. Last Updated on January 4, 2020 by Pattie Cordova