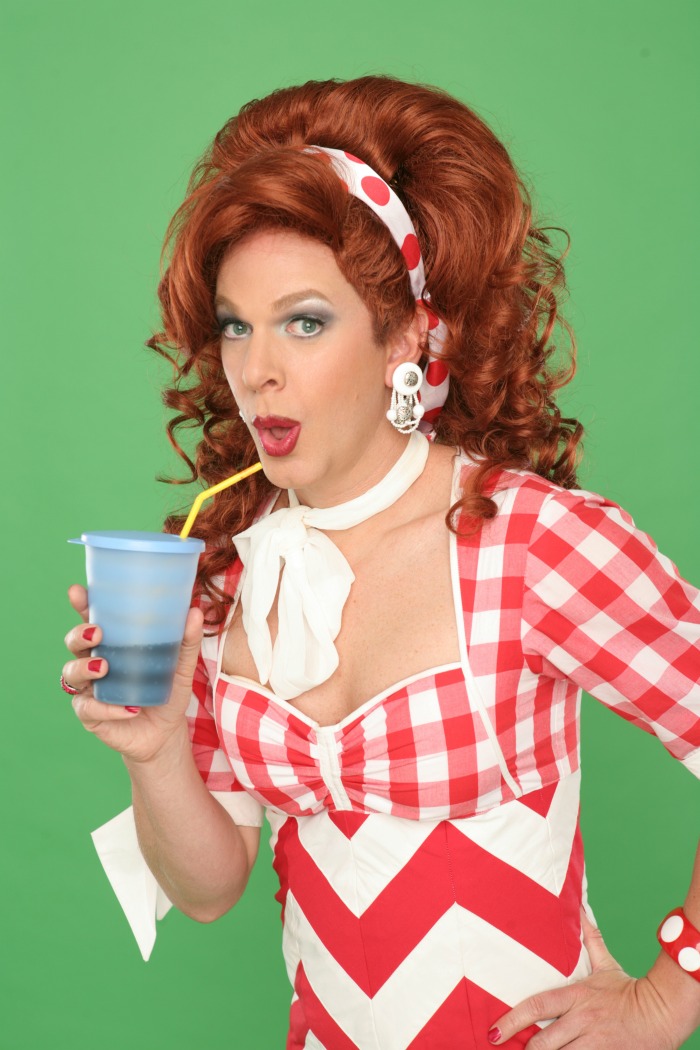 Updated: October 29, 2019 with new dates and times for Dixie's Tupperware Party.
Originally posted Dec 11, 2014.
Dixie's Tupperware Party will be at Segerstrom Center for the Arts from December 4, 2019 through December 8, 2019. It's the perfect choice for a girls night out! With tickets starting at just $39, it's an affordable night out too.
Dixie Longate, the fast-talking Tupperware Lady, packed up her catalogues, left her children in an Alabama trailer park and took Off-Broadway, the UK & Australia by storm! Now, join Dixie as she travels the country throwing good ol'-fashioned Tupperware Parties filled with outrageously funny tales, heartfelt accounts, FREE giveaways, audience participation and the most fabulous assortment of Tupperware ever sold on a theater stage. Loaded with the most up-to-date products available for purchase, see for yourself how Ms. Longate became a member of the illustrious "#1 Tupperware Seller in the World" Club, as she educates her guests on the many alternative uses she has discovered for her plastic products!
I went to my first Dixie's Tupperware Party and it surpassed any and all expectations that I had going in. In fact, it made as big an impression as "About Time" did when I first watched it. Dixie's Tupperware Party has become my theatre version of "About Time." It's the show that I want to watch when I need inspiration. It's also the show that I want to see when I'm sad and stressed because I know I'll feel so much better after I see it.
When I arrived at my seat, I saw a Tupperware catalog sitting on the cushion. I looked at it, puzzled, and held on to it. I figured it was all a part of the show. What a great way to make it seem like a real Tupperware party, right?! Well… as it turns out – it IS a real Tupperware party!!! The only difference is, that you don't get cute little mini sandwiches or wine. But you have the Tupperware products, the demonstrations, and a host – a hilarious host. I'm talking real funny.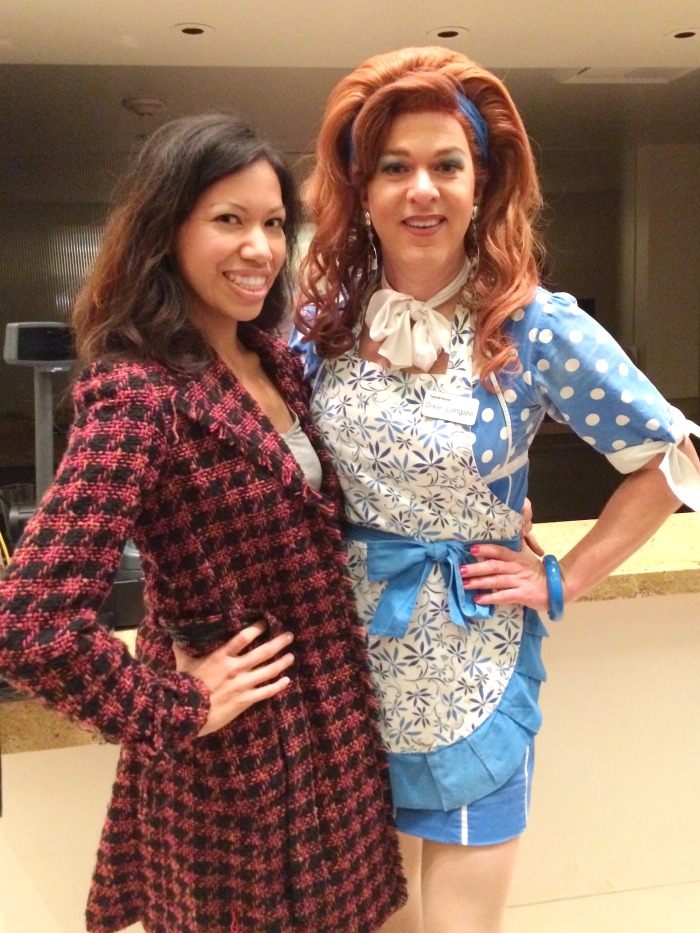 Dixie Longate was just so ridiculously funny. She was side-splitting funny. I can't begin to tell you how many times I was doubled over from laughing so hard. She had the entire room in stitches! And by the time it was over, I also had a shopping list of Tupperware items that I just have to have. Luckily, you can place your order with Dixie herself once the show lets out. She'll greet you, take a picture with you and then take your order. They even had some products available for sale right there!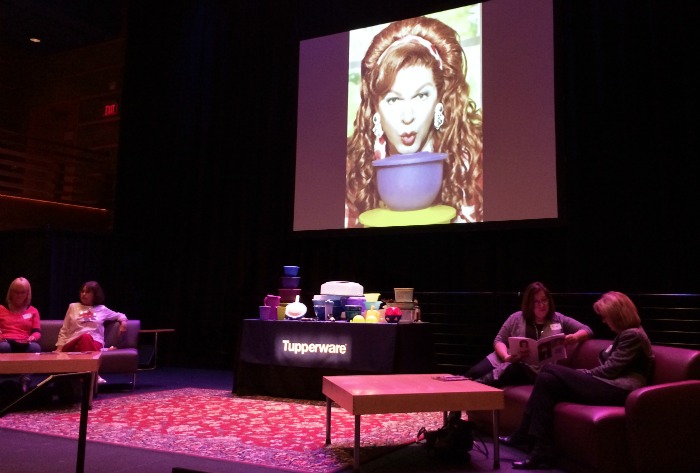 In Dixie's Tupperware Party, Dixie talks about her start as a Tupperware rep, she schools you on Brownie Wise and the impact that she had on the company, she hosts product raffles, demonstrates the different products and has some beautiful poignant moments that will make an impact on you. I cannot recommend this show enough. I hope that you will come down to Segerstrom Center and watch it before it goes away on December 8, 2019.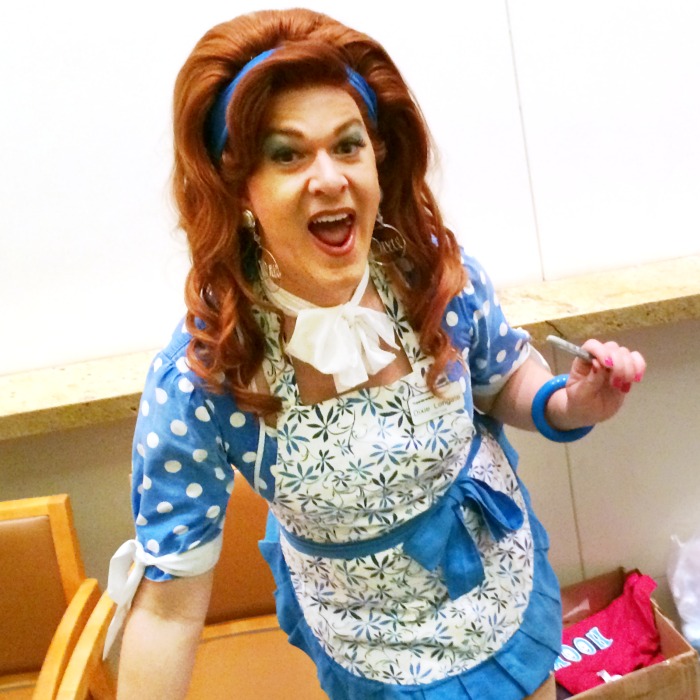 Dixie's Tupperware Party
Show Dates and Times
December 4, 2019 – December 8, 2019
Wednesday – Friday at 7:30 p.m.
Saturday at 2 and 7:30 p.m.
Sunday at 1 and 6:30 p.m.
Run time
100 minutes, no intermission
Dixie's Tupperware Party contains adult content that may not be suitable for all audiences.
Where
Segerstrom Center for the Arts – Samueli Theater
615 Town Center Drive
Costa Mesa, CA
Ticket Information
Start at $39
In person – The Box Office
Open 10 a.m. – 6 p.m. daily
Phone – (714) 556-2787
Open 10 a.m. – 6 p.m. daily
TTY number – (714) 556-2746
Group Sales – (714) 755-0236
Originally published on October 29, 2019. Last Updated on October 29, 2019 by Pattie Cordova