[disclaim]This is a sponsored post in partnership with Univision and Latina Mom Bloggers. All thoughts and ideas remain my own.[/disclaim]
Univision launched a new must-see novela on February 16th – La Sombra Del Pasado (The Shadow of the Past). The telenovela is a passionate, multi-generational saga of the forbidden love that emerges between two families locked in conflict.
[lightbox title="La Sombra Del Pasado novela" url="https://livingmividaloca.com/wp-content/uploads/2015/02/la-sombra-del-pasado-novela.jpg" width="900″ height="500″]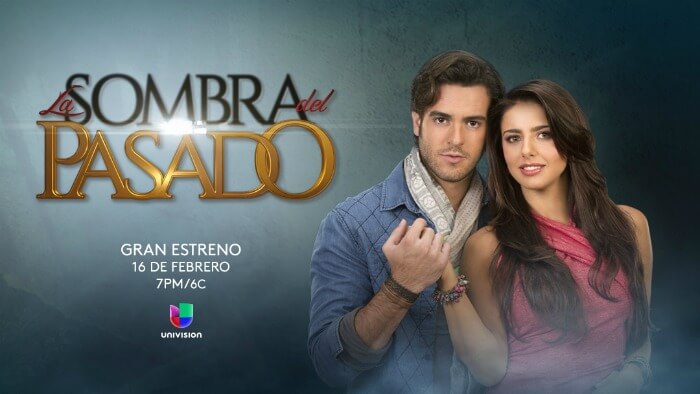 [/lightbox]
La Sombra Del Pasado
This is the story of Raymundo Alcocer (Rene Strickler), who owns the estate called "Santuario." There is a beautiful waterfall that is a point of contention between Raymundo's family and the rich, despotic family of Severiano Mendoza (Alexis Ayala). Raymundo is a good, humble and hardworking man, but his wife Roberta (Susana González) is unhappy with her life and desires more. She seizes upon Severiano's reckless lust for her and begins an affair with him, which ultimately results in the death of her husband Raymundo.
Raymundo's daughter Aldonza Alcocer (Michelle Renaud) is beautiful, intelligent, and generous, though ostracized for her father's death and her mother's recklessness. As a young woman, Aldonza becomes enamored with Cristóbal (Pablo Lyle), the son of Severiano and his wife Candela (Alejandra Barros). Cristóbal is a passionate and brave young man, willing to lay down his life for what he loves. Though he spent his youth studying in the capital, he returns to Santa Lucía, where he meets Aldonza and falls deeply in love with her, despite her reputation as an outcast. When Cristóbal decides to leave for Spain, the lovers are separated.
While Aldonza has been pursuing her studies at the university, her mother dies due to her decadent lifestyle. When Aldonza returns home to bury her mother with her father, she reencounters Cristóbal, newly arrived from Spain and engaged to Valentina (Thelma Madrigal). The same love that brought them together in the past will reemerge stronger than ever. Though their love is forbidden by friends and enemies alike, when two souls in love meet, even the shadows of the past cannot come between them.
Who's Who
[lightbox title="Cast of La Sombra del Pasado" url="https://livingmividaloca.com/wp-content/uploads/2015/02/cast-of-la-sombra-del-pasado.jpg" width="900″ height="500″]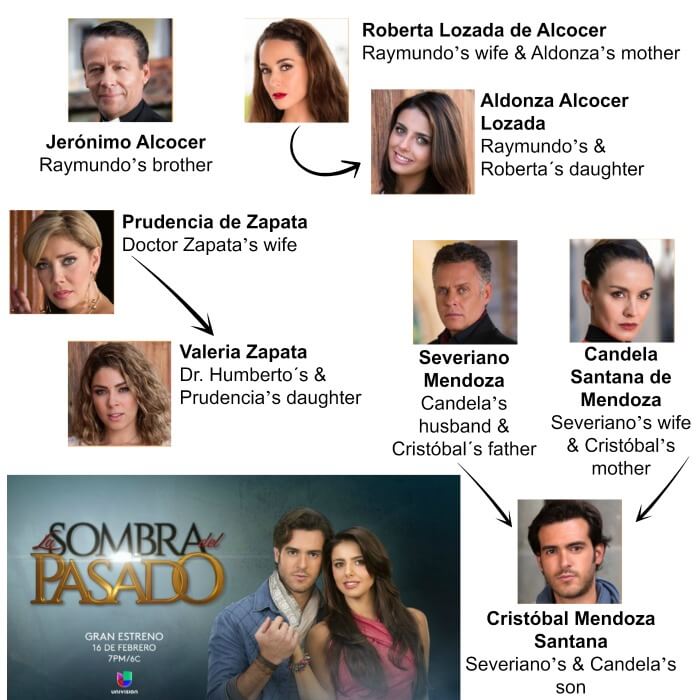 [/lightbox]
Michelle Renaud is Aldonza Alcocer Lozada
Raymundo's and Roberta´s daughter. A young woman with a noble and generous heart. The lack of her father, together with the Scarlett Letter of being a bad woman's daughter, marked her since she was a little girl. She falls in love with Cristóbaldespite the rivalry existing between the two families, but she is a victim of Severiano´s evil, the father of the man she loves, which forces her to run away, giving Cristóbal up. Some time afterwards, she returns and must confront her past and the man she still loves.
Pablo Lyle is Cristóbal Mendoza Santana
Severiano's and Candela's son. He is a passionate man, capable of giving his life away for what he loves. He has always tried to emancipate from his mother's overprotection. He spent most of his childhood studying in the capital city, he gets back to "Santa Lucía" being a teenager and falls in love with Aldonza, the woman his family hates the most. When Aldonza disappears without any explanation, he moves abroad to study and comes back years later, engaged with Valeria. Meeting again with Aldonza will revive the flame of love, a forbidden love his beloved ones will try to put out.
Susana González is Roberta Lozada de Alcocer
Raymundo's wife, Aldonza's mother and Adelina's sister. Roberta has an inferiority complex and is not happy with her life, her husband and the beautiful property she shares with him. She is wildly sexy and takes advantage of that to achieve her goals. Roberta turns into Severiano's lover but when she is caught by Raymundo, she becomes co-author of the crime in which her husband dies. She has a child from Severiano, but she is tricked to believe the baby died. Roberta becomes the representation of excess and evil in "Santa Lucía". She succumbs into addictions with no remorse and she ends up being despised by everyone.
Alfredo Adame is Jerónimo Alcocer
Raymundo's brother and a priest. Although he doesn´t practice in the village, the circumstances and the necessity to protect his niece Aldonza from the bad things that happened, make him ask to be moved to "Santa Lucía" where he will have to confront Severiano's villainy and the shadow of an old love: Candela. He always argues with his sister in love, Roberta, for the way she lives her life and the way she treats her daughter.
Alexis Ayala is Severiano Mendoza
Candela's husband and Cristóbal´s father. Ever since he married Candela he felt she had a distance with him so he used this as an excuse to have many lovers. One of them was Roberta. When her husband Raymundo caught them, they had a confrontation in which Severiano lost an arm and Raymundo lost his life. Roberta had a child of his, but he tricked her into believe the baby died. Severiano is a bitter man, capable of doing anything just to get what he wants, even the most inexcusable acts like abusing the woman his son loves just to separate them and keeping the lands he always envied to the Alcocer family.
Alejandra Barros is Candela Santana de Mendoza
Severiano's wife and Cristóbal's mother, owner of "Las Ánimas" hacienda. She lives for her son and she wants her son to live for her, therefore, she has always been a controlling and manipulative mother. Ever since she was young, she has been in love with Jerónimo and when he left her to become a priest, she married Severiano out of spite. She lets herself be driven by her most negative emotions and this leads her to make big mistakes. She can´t stand that her son has fallen in love with Aldonza, the daughter of the woman with whom her husband cheated on her, and she will do everything possible to destroy that love.
Thelma Madrigal is Valeria Zapata
Dr. Humberto´s and Prudencia's daughter. She is a spoiled woman who has always been obsessed with dating Cristóbal whom she sees as the biggest trophy to own. More than an authentic feeling for him, Valeria is moved by the vanity of seeing herself turned into the wife of the Mendoza family's heir, and she will do anything to win his heart, even making an alliance with Candela, the young boy´s mother, to destroy the love he feels for Aldonza.
Cynthia Klitbo is Prudencia de Zapata
She is Doctor Zapata's wife. She is an ambitious gossip woman who is keen on getting in trouble due to her indiscretion. Because of her ambition, she supports her daughter Valeria in all her mischiefs. She mistreats Humberto and she is always reproaching him for his past mistakes. She hates Emanuel and she looks down on him every time she can as she dislikes his presence in the house, suspecting he is her husband's bastard child. Due to ambition itself, she tolerates Candela's humiliations.
For this novela, we recommend watching it with a Green Devil Martini Cocktail in your hand. It's going to a hot novela full of spice, drama and intrigue!
[lightbox title="Spicy martini cocktail recipe" url="https://livingmividaloca.com/wp-content/uploads/2014/11/spicy-martini-recipe.jpg" width="900″ height="500″]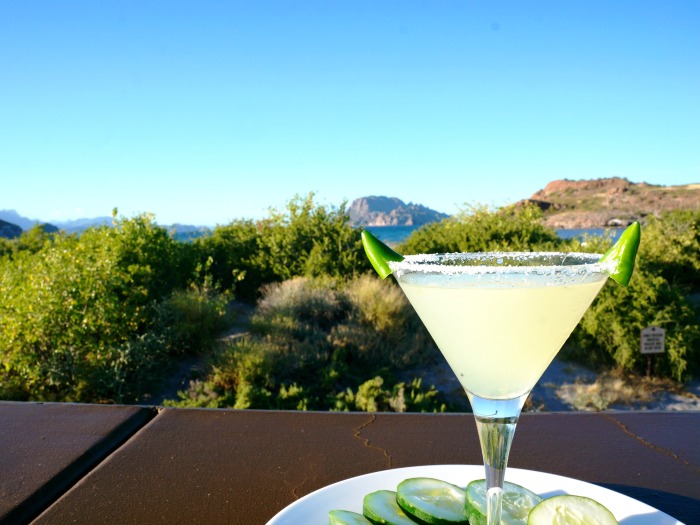 [/lightbox]
I invite you to tune in and tweet while you watch La Sombra Del Pasado using the hashtag #SombraDelPasado, and follow @novelasyseries! Of course, you can also comment along with others on facebook.com/Univision.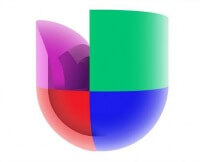 Stay updated on everything "La Sombra Del Pasado" now playing week nights on Univision:
Website: http://novelasyseries.univision.com
Facebook: facebook.com/Univision
And follow the hashtag #SombraDelPasado online!
Catch "La Sombra Del Pasado" Monday through Friday at 7 p.m. ET/PT (6 p.m. Central).
Originally published on February 20, 2015. Last Updated on January 2, 2019 by Pattie Cordova