Now that La Malquerida is over, we anxiously await for our next new telenovela indulgence: "Que Te Perdone Dios." This new novela premiers on Monday, January 19th on Univision! I invite you to tune in and tweet while you watch the premiere and first week of episodes using the hashtag #QueTePerdoneDios, and follow @novelasyseries! Of course, you can also comment along with others on facebook.com/Univision.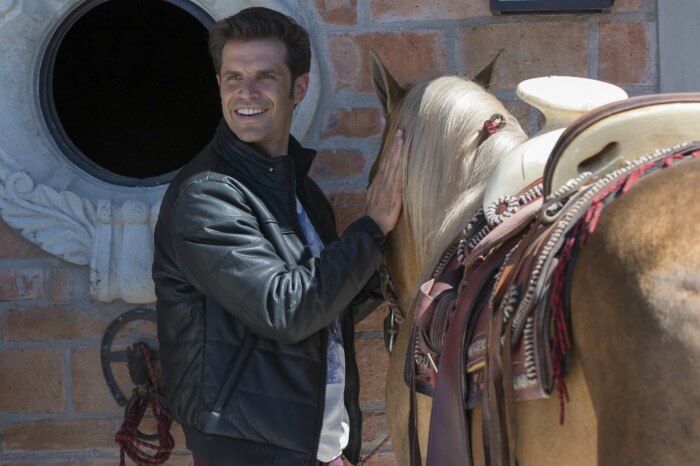 Que Te Perdone Dios (May God Forgive You)
"Que Te Perdone Dios" tells the story of Renata (Rebecca Jones), a young woman from a wealthy family who falls in love with Pablo, the foreman at her father's ranch. It's a relationship she knows her father Don Bruno (Eric del Castillo) will never approve of, and when he finds out that Renata is in love with Pedro, he threatens to kill him, not knowing that Renata is already pregnant with Pablo's baby. Don Bruno wants to give away Renata's baby girl, Abigail (Zuria Vega), so he asks one of his servants, Macaria (Sabine Moussier), to raise little Abigail as her own daughter.
Soon after, Renata is forced to marry Fausto Lopez (Sergio Goyri), an ambitious and cruel man who takes advantage of the situation. As years pass, Abigail grows up believing that Renata is her godmother. Later on, Fausto's nephew Mateo (Mark Tacker), a young, handsome, and daring man returns to the ranch after finishing his medical degree overseas, and falls for Diana Montero (Altair Jarabo) not knowing she is the lover of his uncle. Eventually, Mateo realizes that the woman he really loves is Abigail. The young couple will have to find the courage to defend their everlasting love.
Who's Who
Produced by Angelli Nesma Medina for Televisa, the telenovela's stellar cast includes: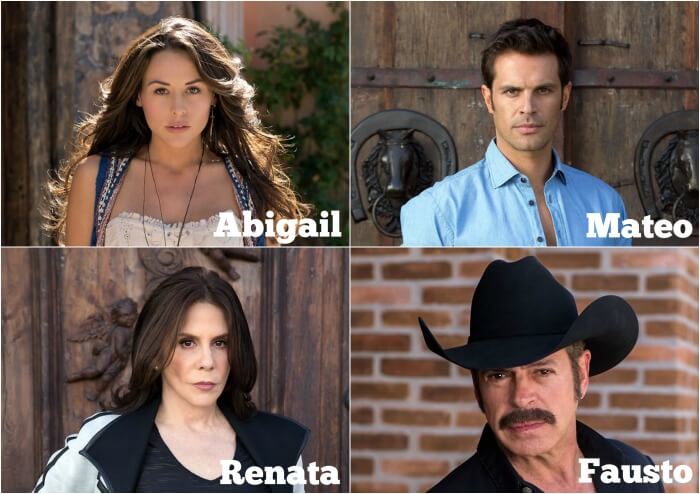 Zuria Vega is Abigail – He is in love with Matthew. Young restless and charismatic. He grew up with Macaria, one of the maids of the hacienda and thinks it's his mother. Unknown who was separated at birth from his real mother. He believes passionately in love, and in love with Matthew, but without hope they fix it, because it is a committed man.
Mark Tacher is Mateo Domínguez Parra – Upright, noble and firm targets.He wants to be a neurosurgeon. He is in love with Diana Montero, a beautiful woman who cheats on him with his uncle Fausto. You will find your true love is Abigail.
Rebecca Jones is Renata – She's Abigail's true mother. Forced by his father, had to give her daughter a maid of the farm (Macaria), and has had to do to grow his daughter telling her is her godmother.
Sergio Goyri is Fausto López Guerra – Squire ruthless, ambitious and cruel. Very few know who is the father of Matthew. You will begin to feel a sickening love Abigail, who will commit great follies.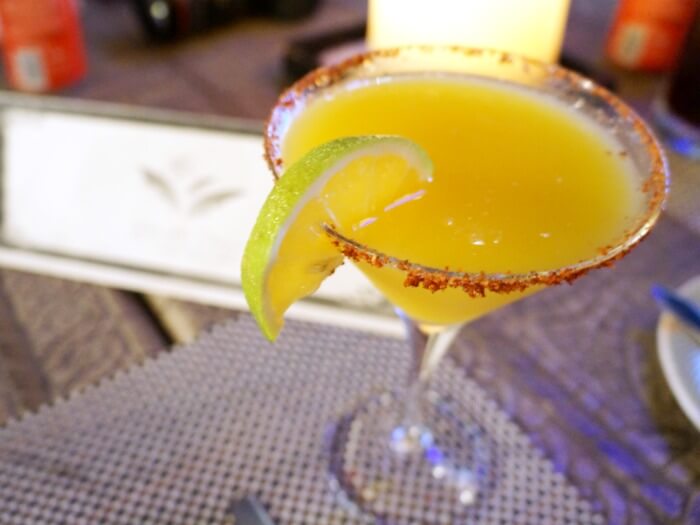 I'm looking forward to kicking back with one of my favorite spicy cocktails and watching the drama unfold. There's nothing like some good chisme (gossip) coupled with beautiful people, great makeup and over dramatics.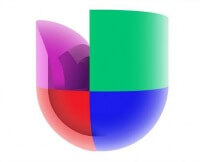 Stay updated on everything "Que Te Perdone Dios" now playing week nights on Univision:
Website: http://novelasyseries.univision.com
Facebook: facebook.com/Univision
And follow the hashtag #QueTePerdoneDios online!
Catch "Que Te Perdone Dios" Monday through Friday at 10 p.m. ET/PT (9 p.m. Central).
Originally published on January 16, 2015. Last Updated on January 2, 2019 by Pattie Cordova