Contributor, Alma, took her kids to see Penguins of Madagascar and she gave it two thumbs up! So yeah – we watched it. Now, we're anxiously waiting for it to come out on Blu-ray/DVD because it will make the perfection addition to the Easter baskets!!!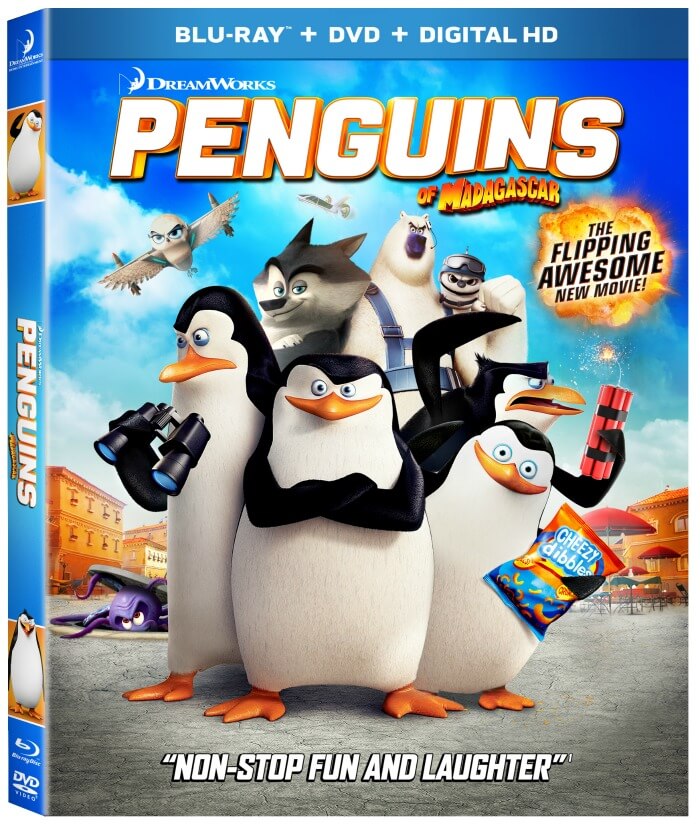 They're cute…they're cuddly…they're back!  From the creators of MADAGASCAR comes the hilarious new movie that proves global espionage is for the birds!  In DreamWorks' PENGUINS OF MADAGASCAR, your favorite super-spies—Skipper, Kowalski, Rico and Private—join forces with the elite North Wind team to save the world.  It's a side-splitting, globe-trotting adventure the whole family will love!

And for a limited time, get 2 hopping Penguin toys only with the DreamWorks' PENGUINS OF MADAGASCAR Easter DVD and Blu-ray™ pack on March 17 making it the perfect gift for Easter baskets.
We also have some fun Penguins of Madagascar activity sheets that will hold your kids over until March 17th! Print out all the free activity sheets by clicking on the name of the sheet. Have fun!
Penguins of Madagascar Activity Sheets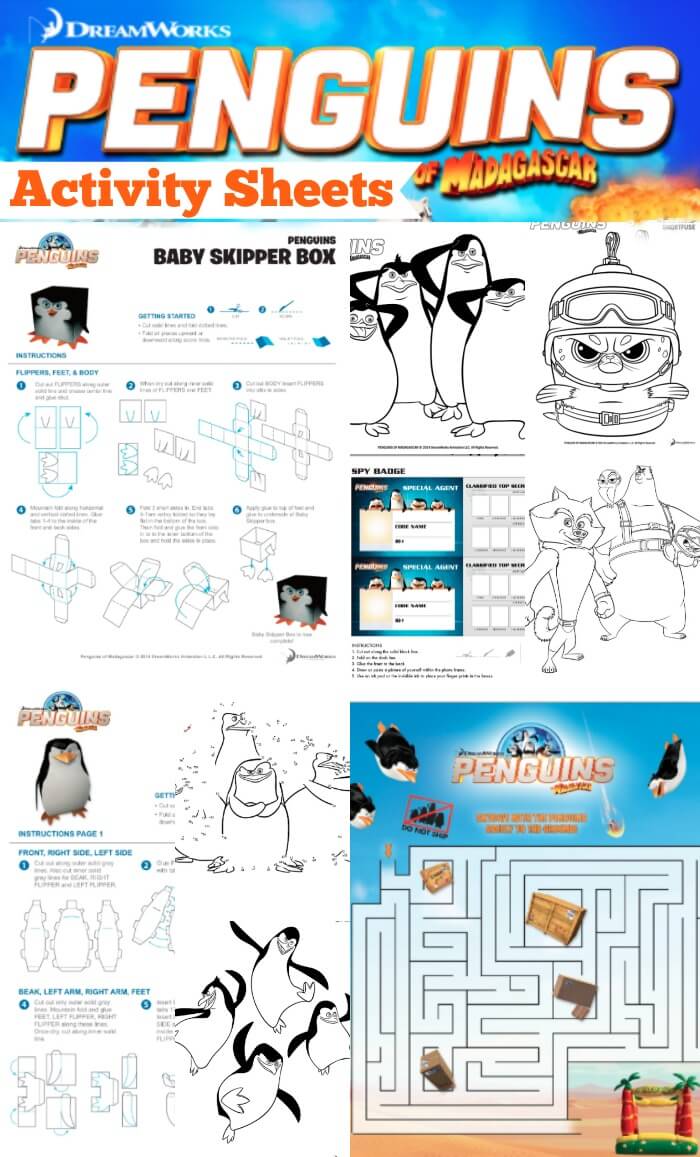 Click the name to access the free printable:
Baby Skipper Box
Penguins Saluting Coloring Page
North Wind Coloring Page
Special Agent Spy Kit
North Wind and Team Coloring Page
Skipper 3D Toy
Penguins Connect the Dots Page
The Penguins Coloring Page
Skydive Activity Page
[question]Which one is your favorite printable?[/question]
Follow The Penguins of Madagascar
http://madagascar.dreamworks.com
https://www.facebook.com/penguinsofmadagascar
#PenguinsMovie
[disclaim]Contributors of LivingMiVidaLoca.com receive products, compensation and/or complimentary/discounted services to facilitate posts. All thoughts and ideas remain the reviewer's own.[/disclaim]
Originally published on January 26, 2015. Last Updated on January 2, 2019 by Pattie Cordova