Holidays
Brew coffeehouse favorites with a Nescafé Dolce Gusto machine
[disclaim]This is a sponsored post in partnership with Mom Central for NESCAFÉ Dolce Gusto, and received a promotional item to thank me for my participation.[/disclaim]
You all know how much I love my coffee. I have a few different kinds of coffee makers for different occasions. Most recently, I added the Nescafé Dolce Gusto machine by DeLonghi. This new coffee maker with a 21 ounce reservoir is currently available at select Targets in California, and of course, at Target.com. Read more on this coffee maker, and don't forget to enter to win a Nescafé Dolce Gusto Genio of your own!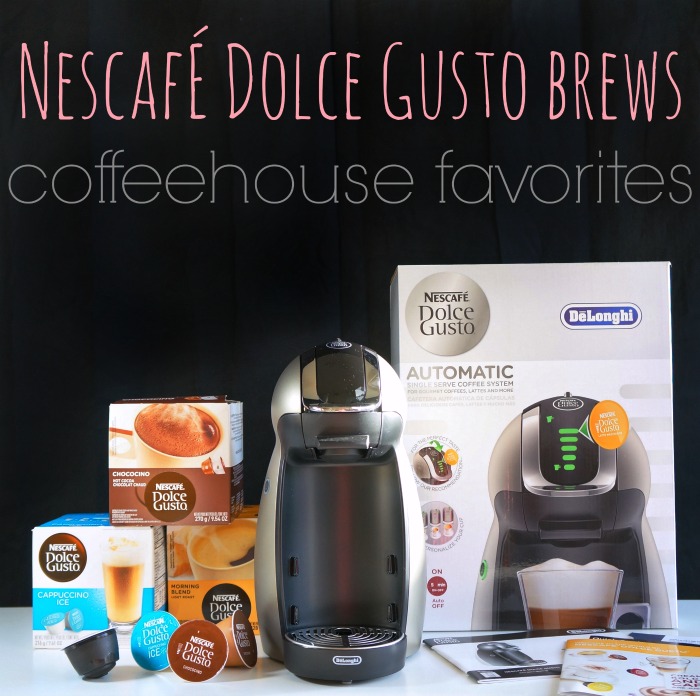 The Nescafé Dolce Gusto machine is in a class by itself thanks to the coffeehouse favorites that it makes – in under ONE minute! You can make both cold and hot beverages, including those that require milk thanks to the milk pods. Currently, there are 19 different beverage varieties so you can enjoy multiple flavor options and seasonal offerings.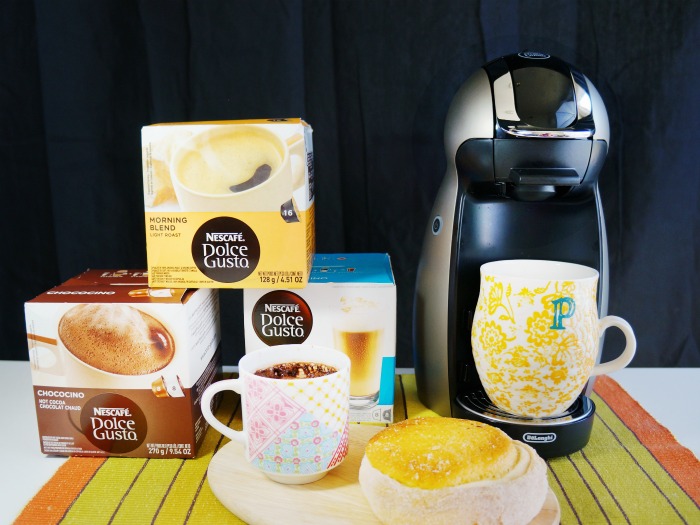 It's also really easy to use. For one-pod beverages, all you do is insert the pod in the coffee maker, scroll the wheel to the correct setting and press the lever down. In under one minute, you'll have a piping hot coffee, an iced tea, a hot chocolate and even an iced coffee drink! It's like having your own mini coffee house in a compact space. And if you have people over (and of course you will!) it takes just a few seconds to brew the next cup. Because the Smart Capsule delivers the coffee to the cup without coming in contact with the machine, all you have to do is rinse the pod holder.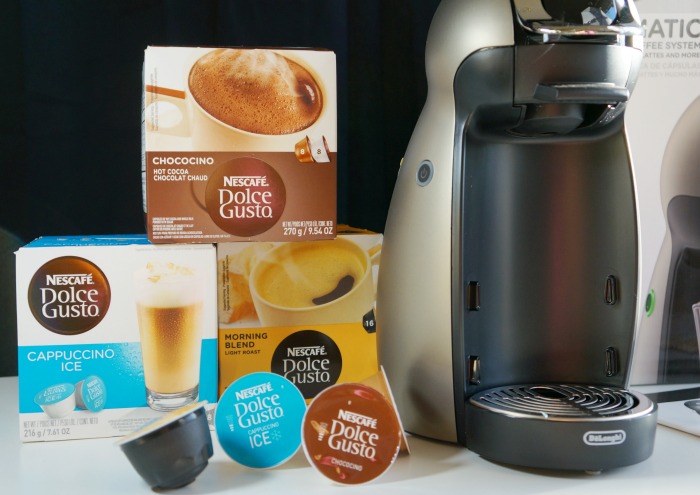 So let's talk about the coffee. Having the convenience of a fast coffee maker is awesome – but it doesn't mean anything if the coffee doesn't taste good!
The coffee used in the Nescafé Dolce Gusto machine is exclusively created using premium-quality beans from Nescafé farms. The beans are roasted to perfection and finely ground specific to the individual drink. And don't worry about buying too many capsules, they are good for up to a year!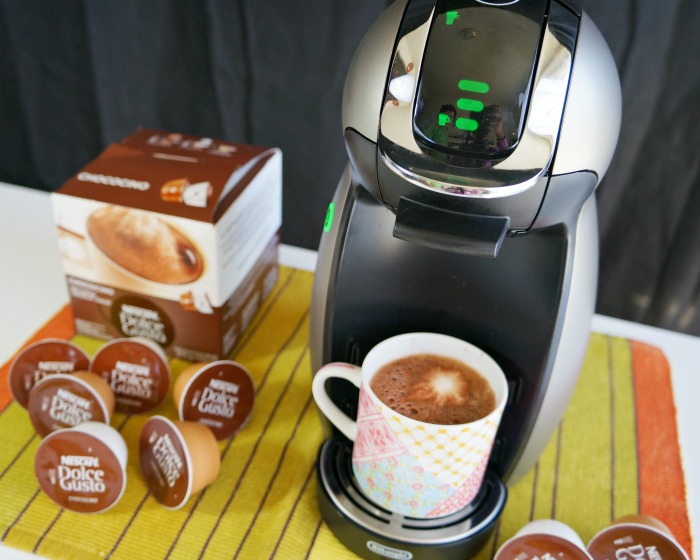 And for those special drinks that require two pods, such as the "chocochino" , you'll be happy to know that the milk pods are made with all-natural, whole milk that is preservative free. This will produce a clean, creamy taste.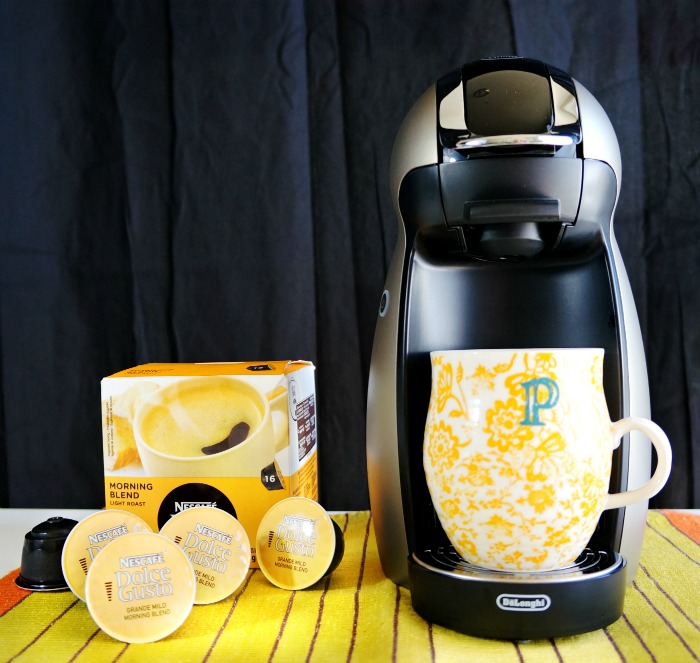 The Nescafé Dolce Gusto Genio machine is a great choice if you're looking for a coffee maker that is compact, space-saving and produces coffee house beverages. It is also the most popular in the Nescafé Dolce Gusto line. Find it at your select California Target locations, online at www.Target.com, and select California Costco location.
Originally published on October 27, 2014. Last Updated on July 26, 2017 by Pattie Cordova