[disclaim]Our familia loves Target and we're happy to be partnering with them for #TheCVSDifference campaign.[/disclaim]
Flu season takes a lot out of us, like in any other family. But this year I paid a visit to CVS Pharmacy for some essentials. One quick trip to Target and I was able to battle this flu season with CVS Pharmacy.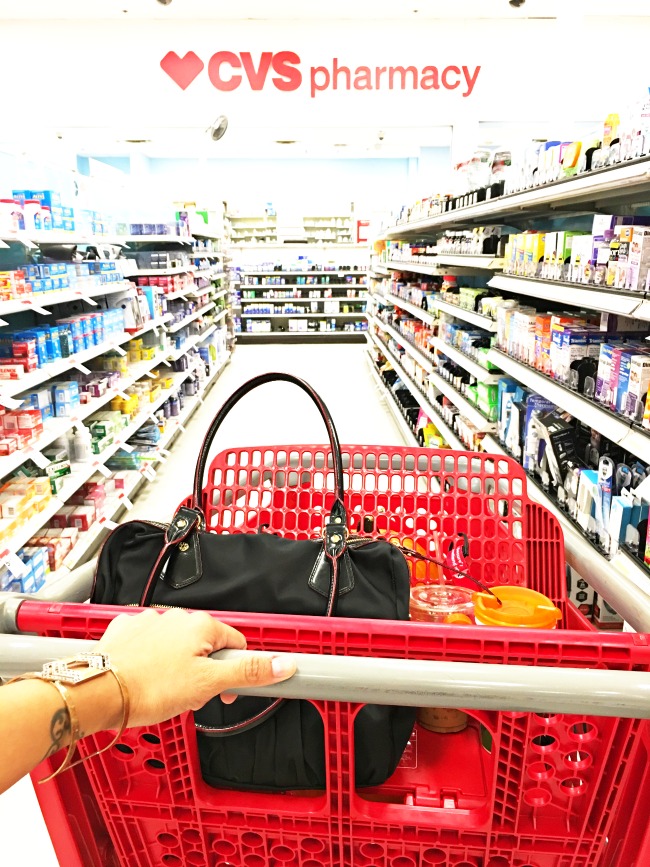 First up, I checked out the over-the-counter medicine to pick up our must-haves. Every year we purchase new medicine. Sometimes it's because the medicine has expired. Other times it's just because we can't remember where we put the medicine from the year before.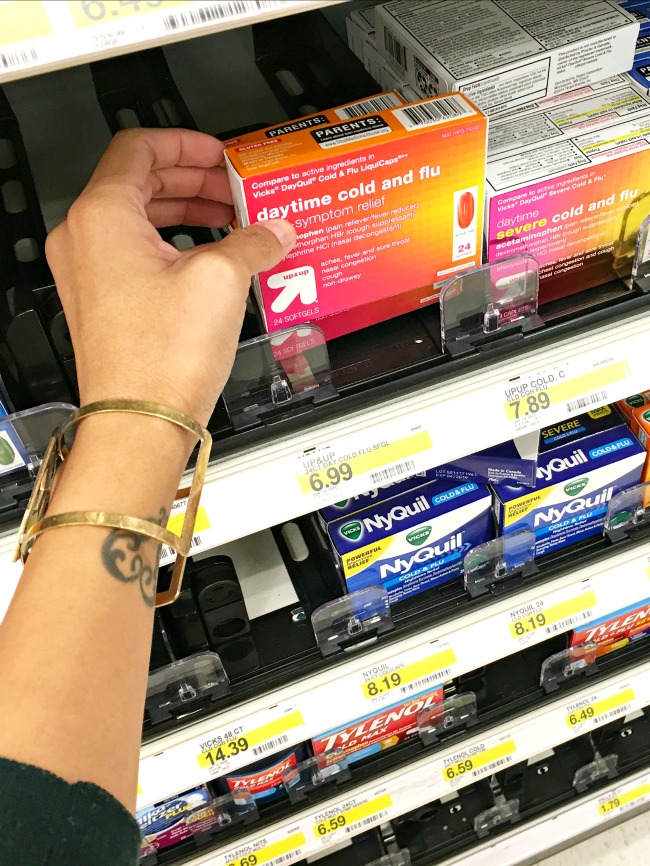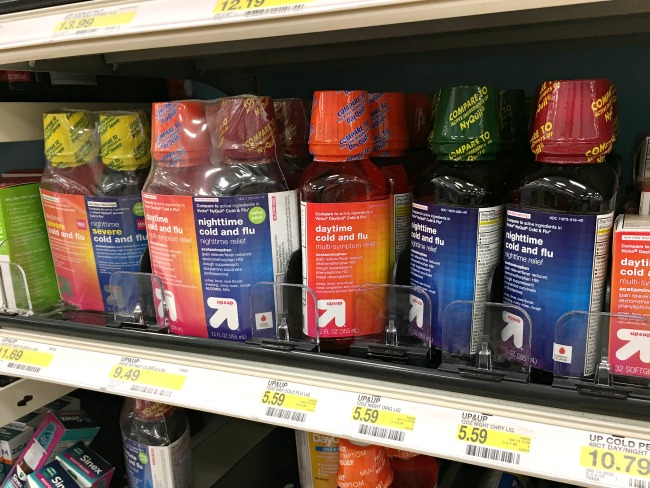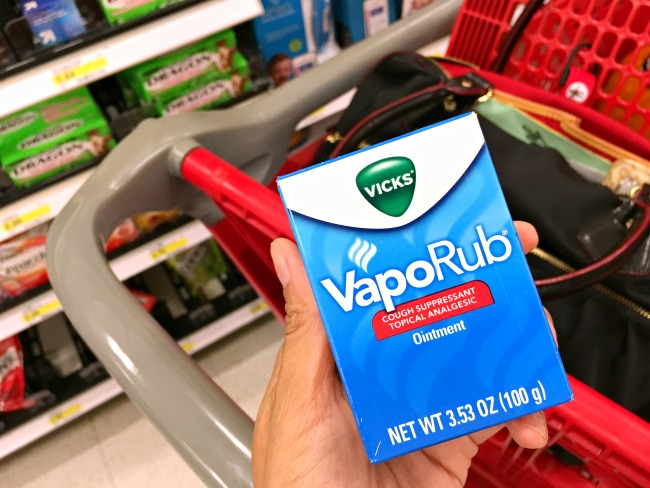 Our must-haves include generic medicine for both daytime and nighttime cold and flu use. We always check the cartwheel app to see if we can save at least 5% more on our purchase. Target's up&up brand is usually on the app, so I throw them in the cart knowing that I'm getting the best deal. Oh, and did I mention that Target also has some Latino-favorites – like VapoRub? That stuff cures just about anything… just ask any Latina mom.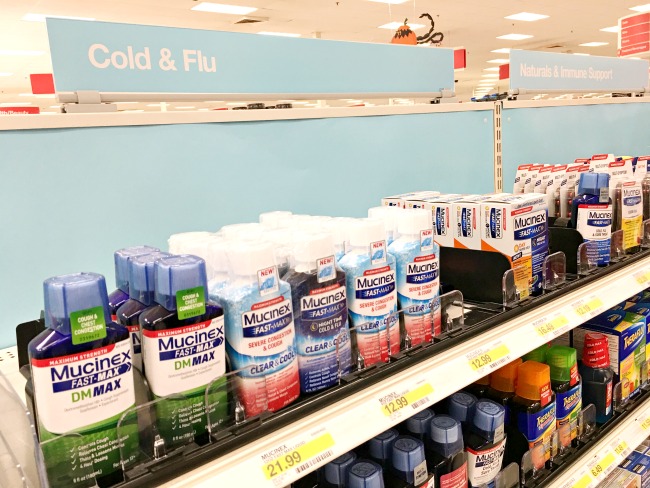 Of course, CVS Pharmacy offers all of your favorite brands for both kids and adults. You don't HAVE to buy the up&up brand, though I have found that it works just as well as anything else.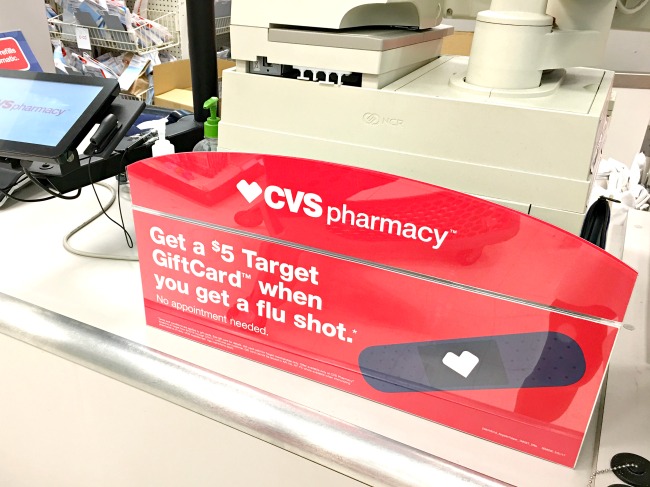 If you still haven't gotten a flu shot, you can get it while you're shopping at Target. You don't need an appointment and when you do get the flu shot, you'll also get a $5 Target GiftCard. I say you spend it on something pretty to make yourself feel better after being poked by a needle.
I picked up everything I needed and spent under $50. And this includes a humidifier! They have the cutest one at Target – including one that is shaped like R2-D2.
The kids get a kick out of watching me meet with CVS Pharmacy Minute Clinic, so I lalways let them sit on the red chairs while I have a consult.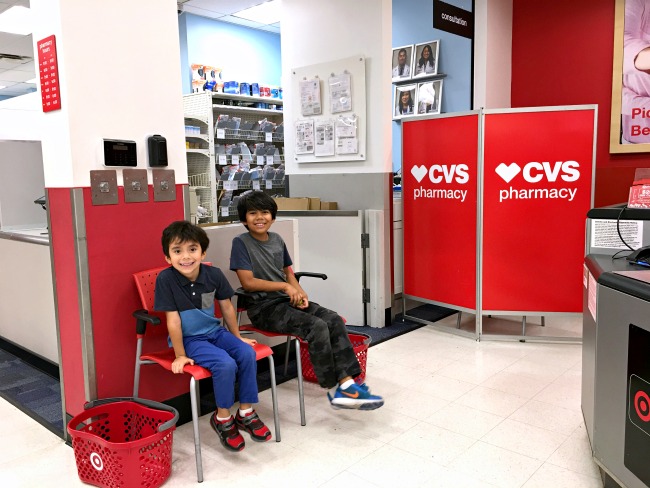 Other items you might want to pick up:
hand sanitizer
tissue
disinfection spray
disinfecting wipes
Boogie Wipes
magazines/books
essential oils
saline nasal spray
If you have a prescription you need filled, remember that CVS Pharmacy has a leading ExtraCare loyalty program and the opt-in ExtraCare Pharmacy & Health Rewards that alows patients to earn $5 in ExtraBucks Rewards for every 10 prescriptions filled. Patients can also earn rewards for the other things they do to stay healthy, like getting immunizations or choosing email refill reminders.
[question]What's are your must-have items during flu season?[/question]
Originally published on October 5, 2016. Last Updated on August 1, 2017 by Pattie Cordova