Holidays
The Ruby's Diner Tiki Room is a great birthday party place in San Clemente
Thank you Ruby's Diner for hosting my child's birthday party.
The chiclet turned six years old in June… and we had a blast celebrating it at Ruby's Diner in San Clemente. The Tiki Room at the Outlets at San Clemente restaurant makes for such a great birthday party place, especially since it's FREE to use! Add this to your list of awesome birthday party places in San Clemente.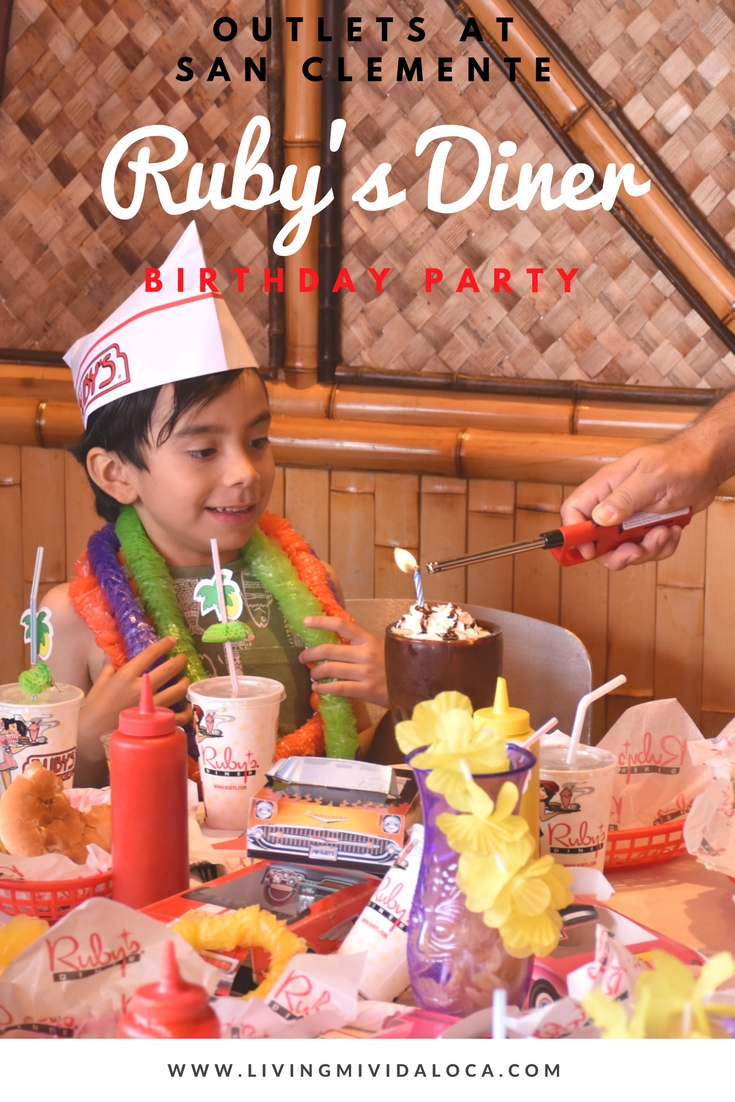 The Tiki Room at Ruby's Diner
The Tiki Room is exclusive to the Ruby's Diner in San Clemente and seats up to 20 guests. Because it's located in the back, you can even expand your fiesta a little more because you can get a few extra tables right outside on the pet-friendly patio, next to the Tiki Room.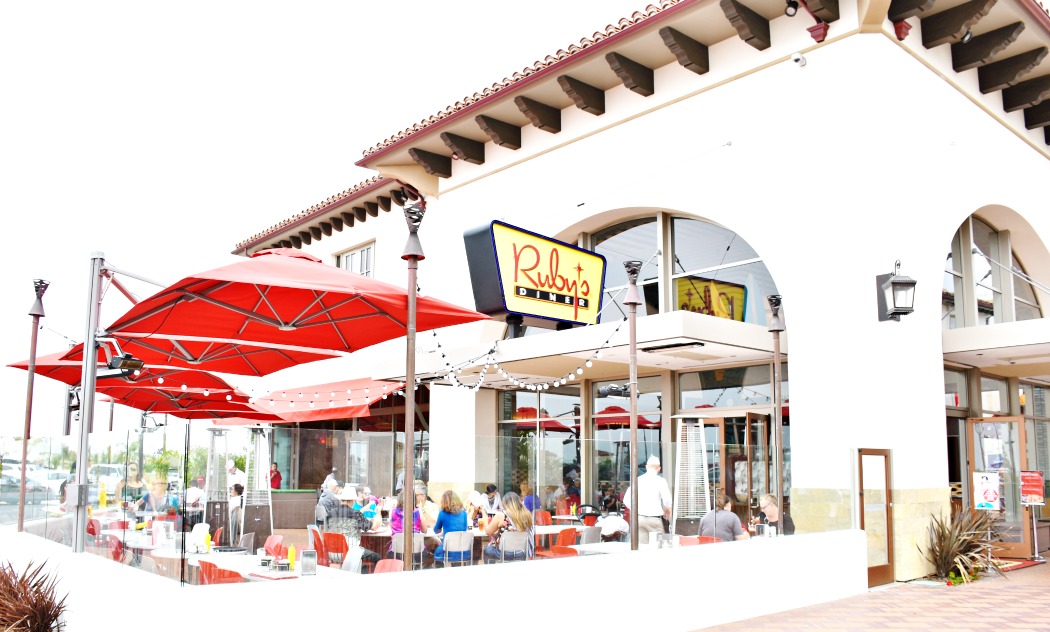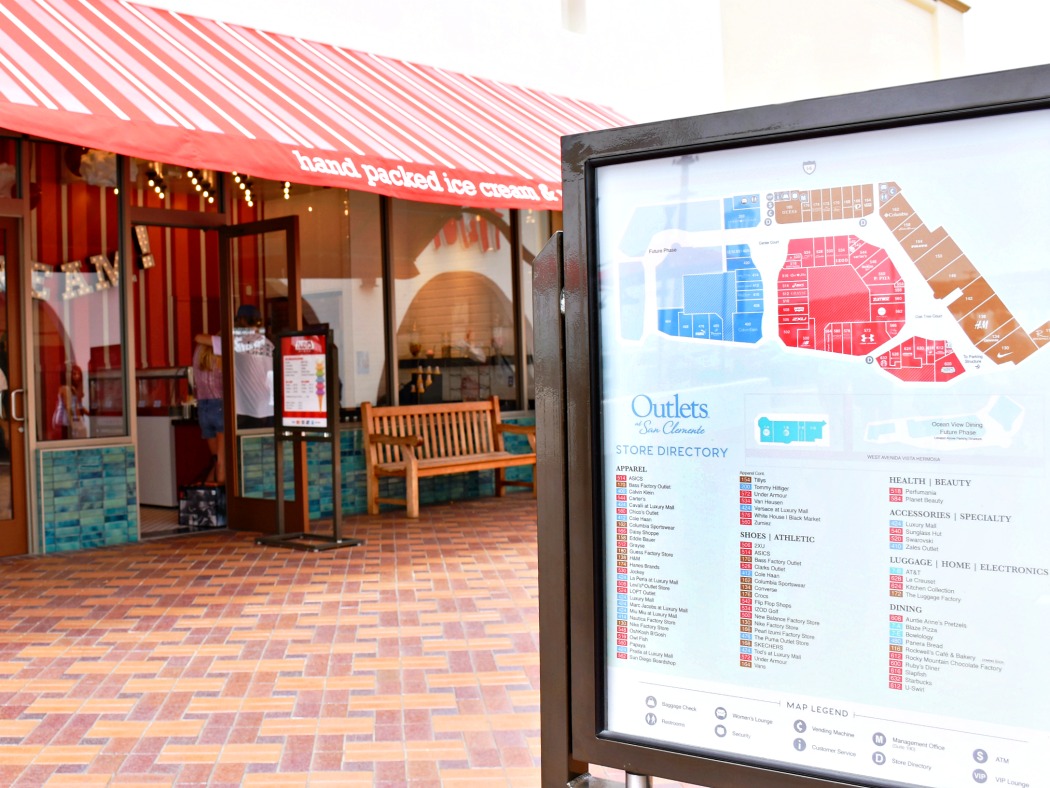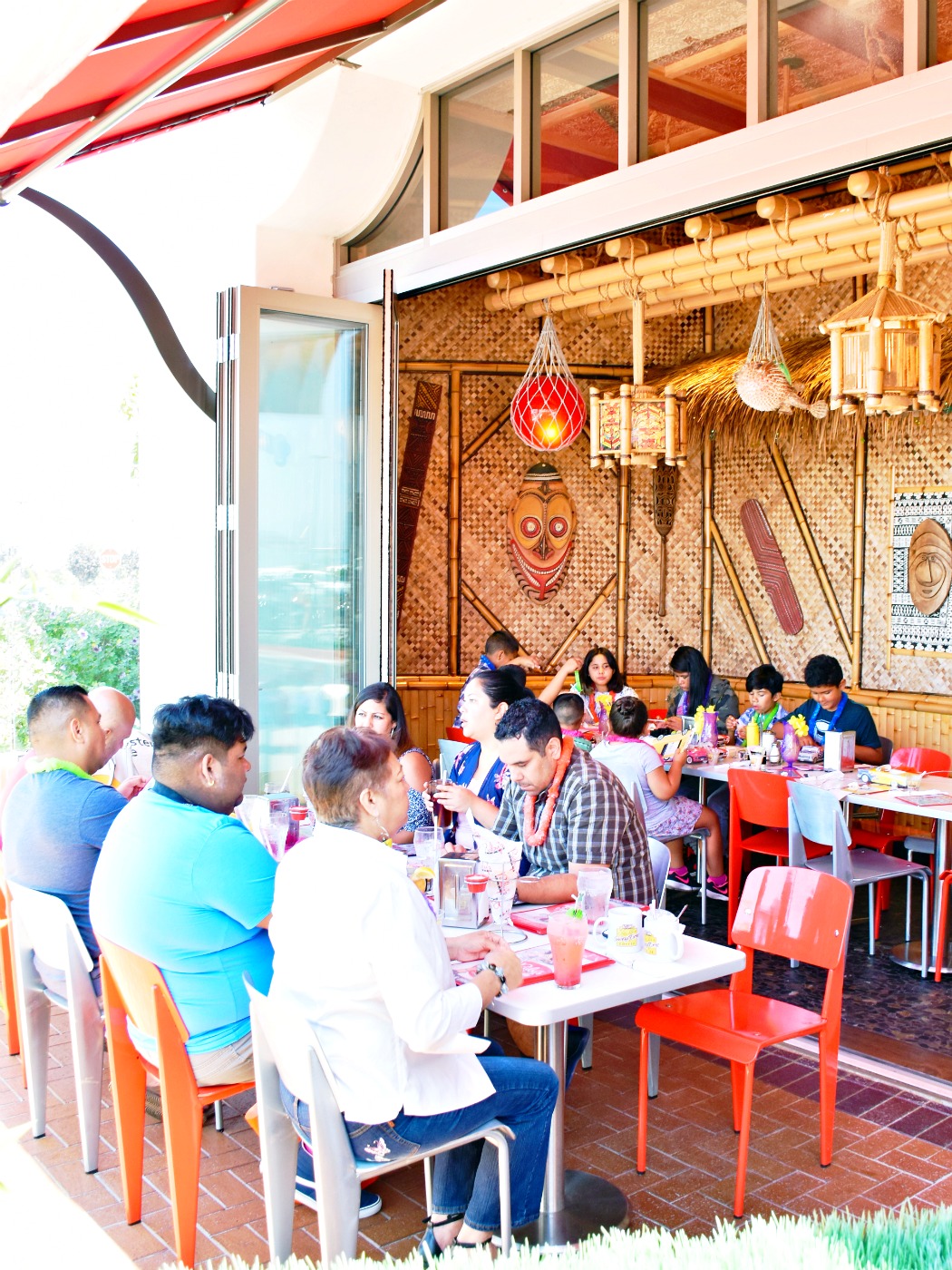 This worked out so perfect for us because the chiclets stayed in the Tiki Room while the adults hung out in the patio. We were close enough to supervise them, but we also had our own space and we weren't trying to talk over the chiclets (which is virtually impossible).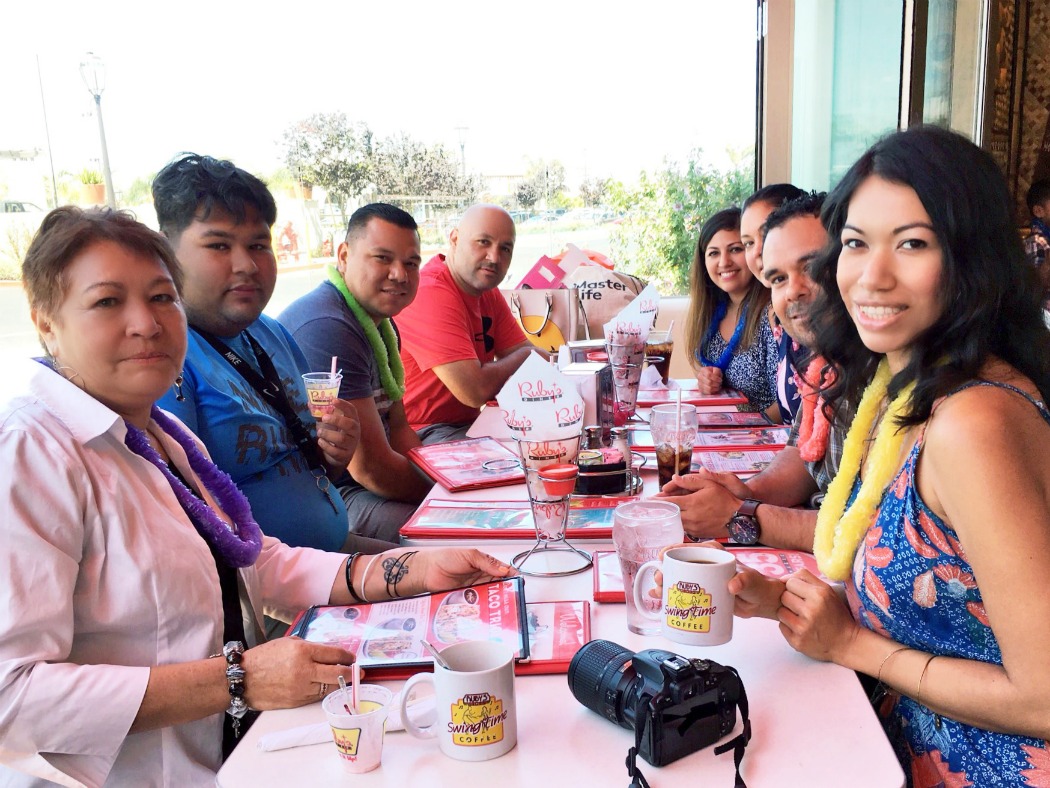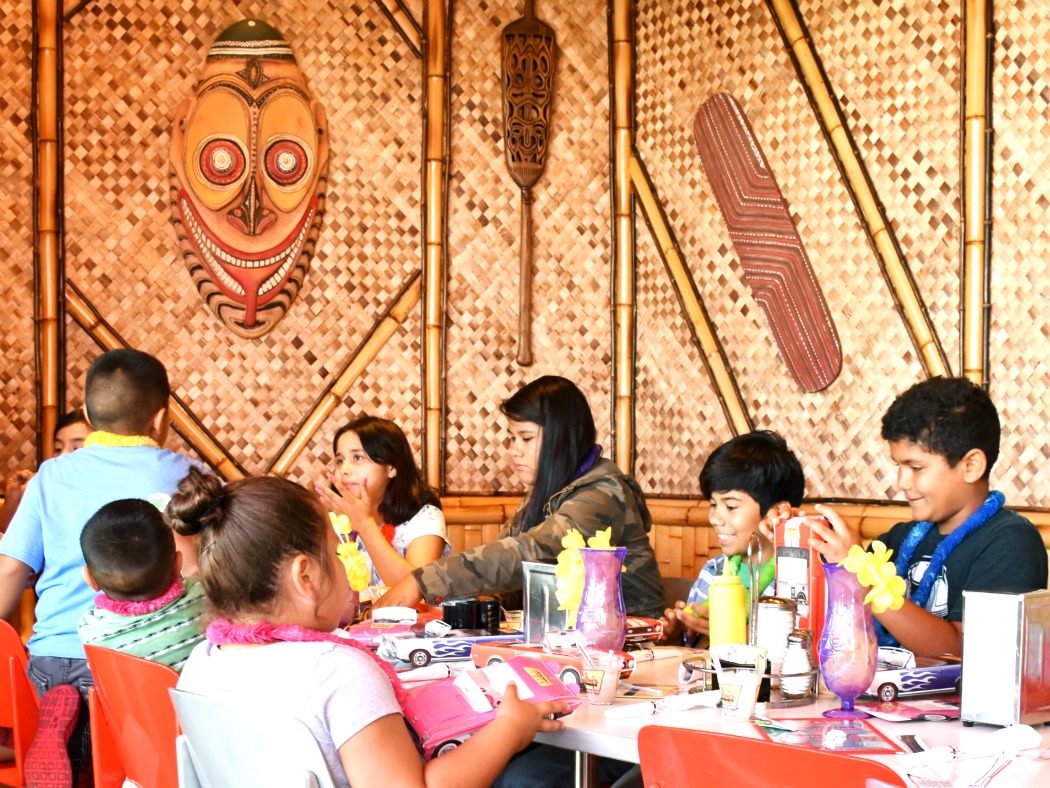 We got there early enough to check out the room and set up a few decorations. I brought along a few items I found at the dollar store (tiki cups, leis and straws) and placed them at each seat. Just those few items was all I needed to make the super cool tiki room even more birthday party festive.
The chiclets were all in awe when they walked in the room because they had never seen so much attention to detail in one room. The entire space is decorated very thoughtfully, from the walls, to the lamps, to the beaded curtain.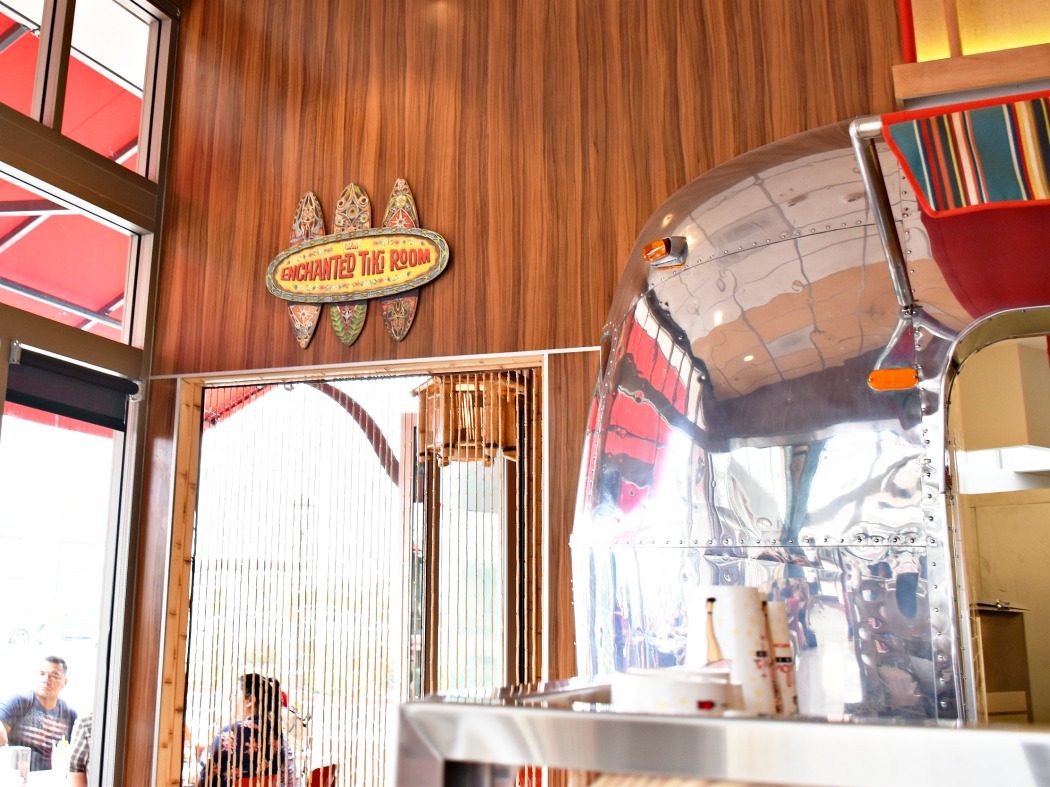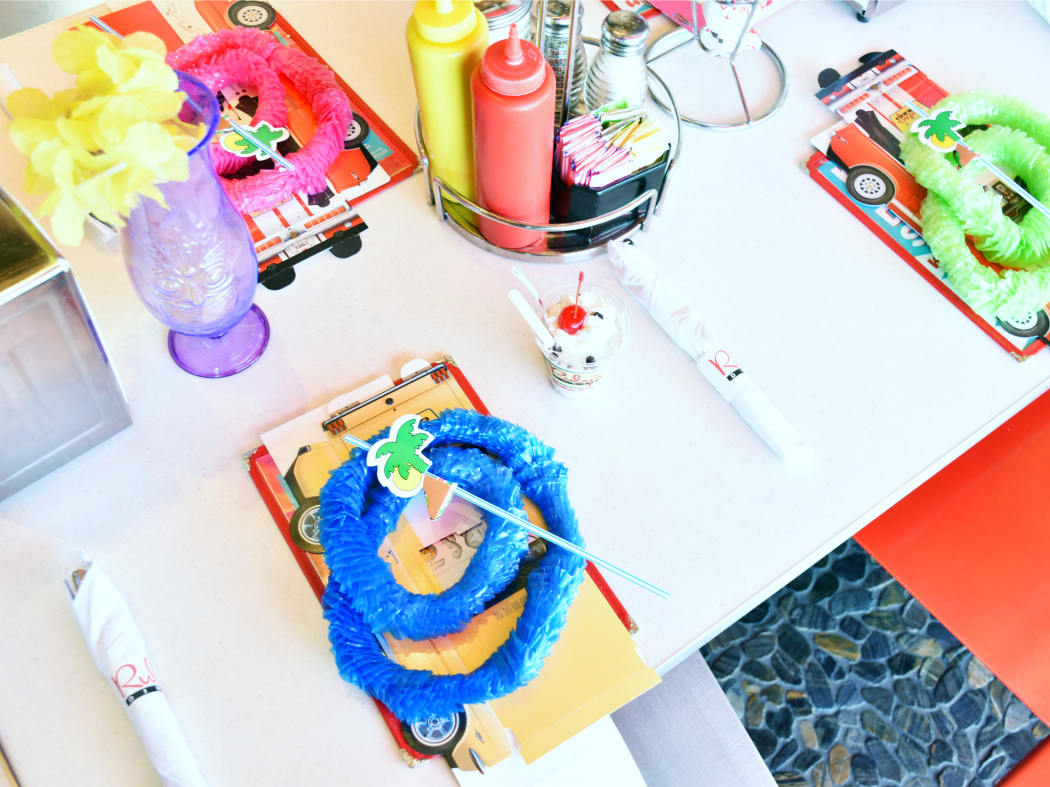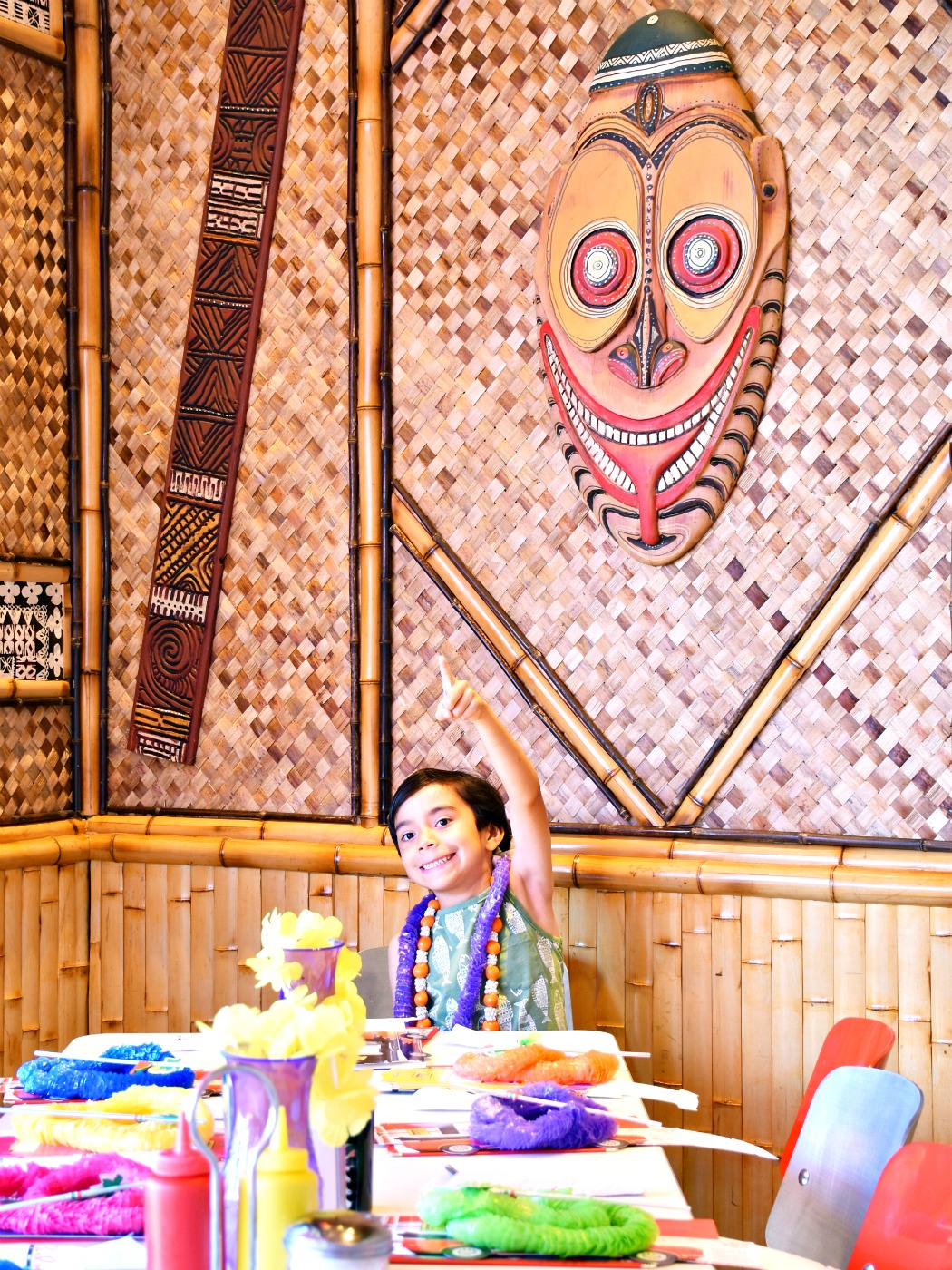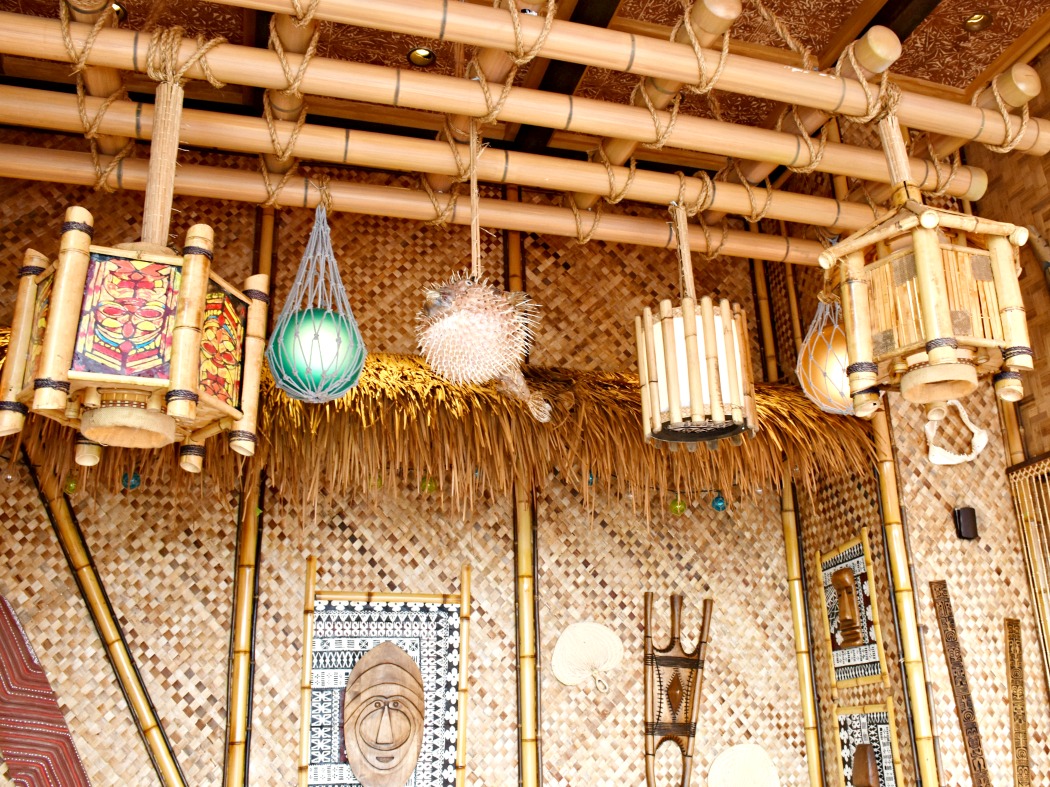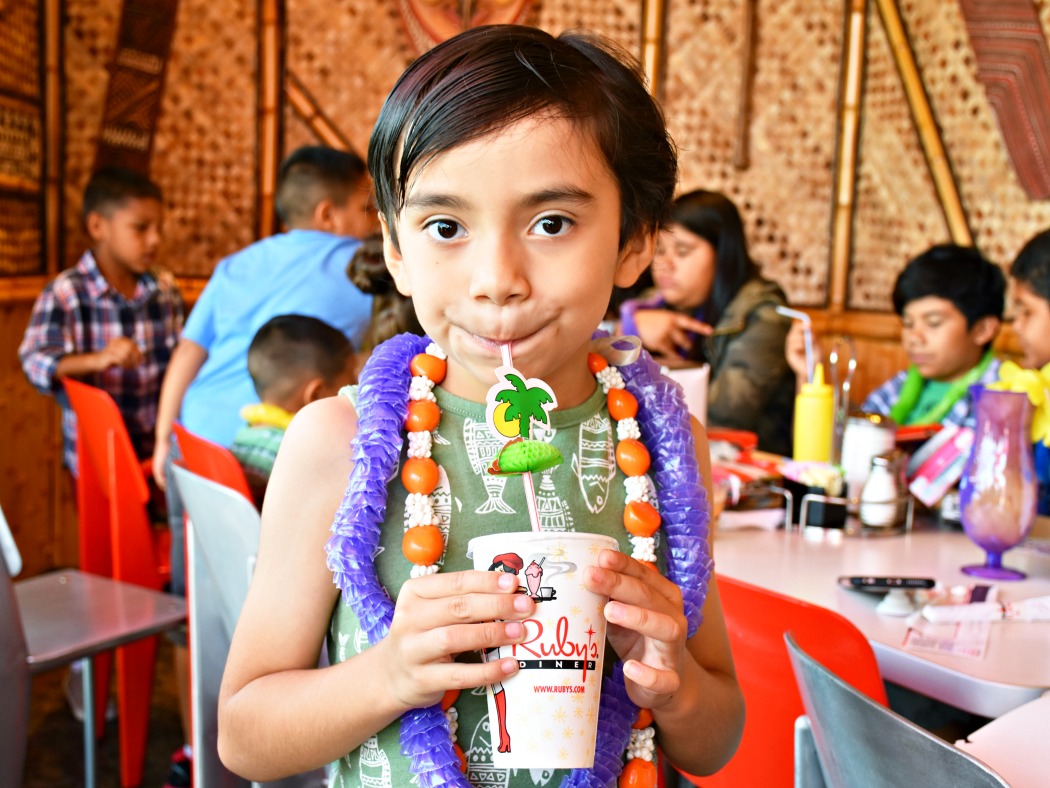 The Ruby's Diner staff is super attentive and once the guests started to arrive the staff brought out some shake shooters. The shake shooters are not on their menu, but with a large group and advanced notice, they'll totally do it for you.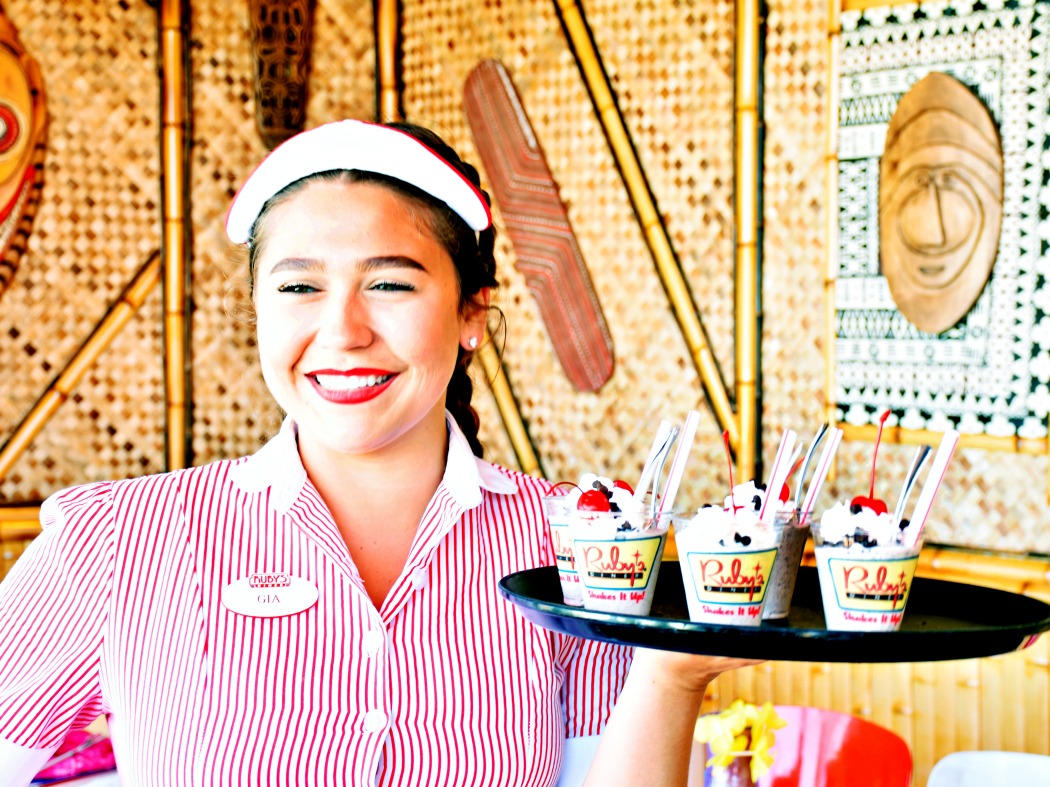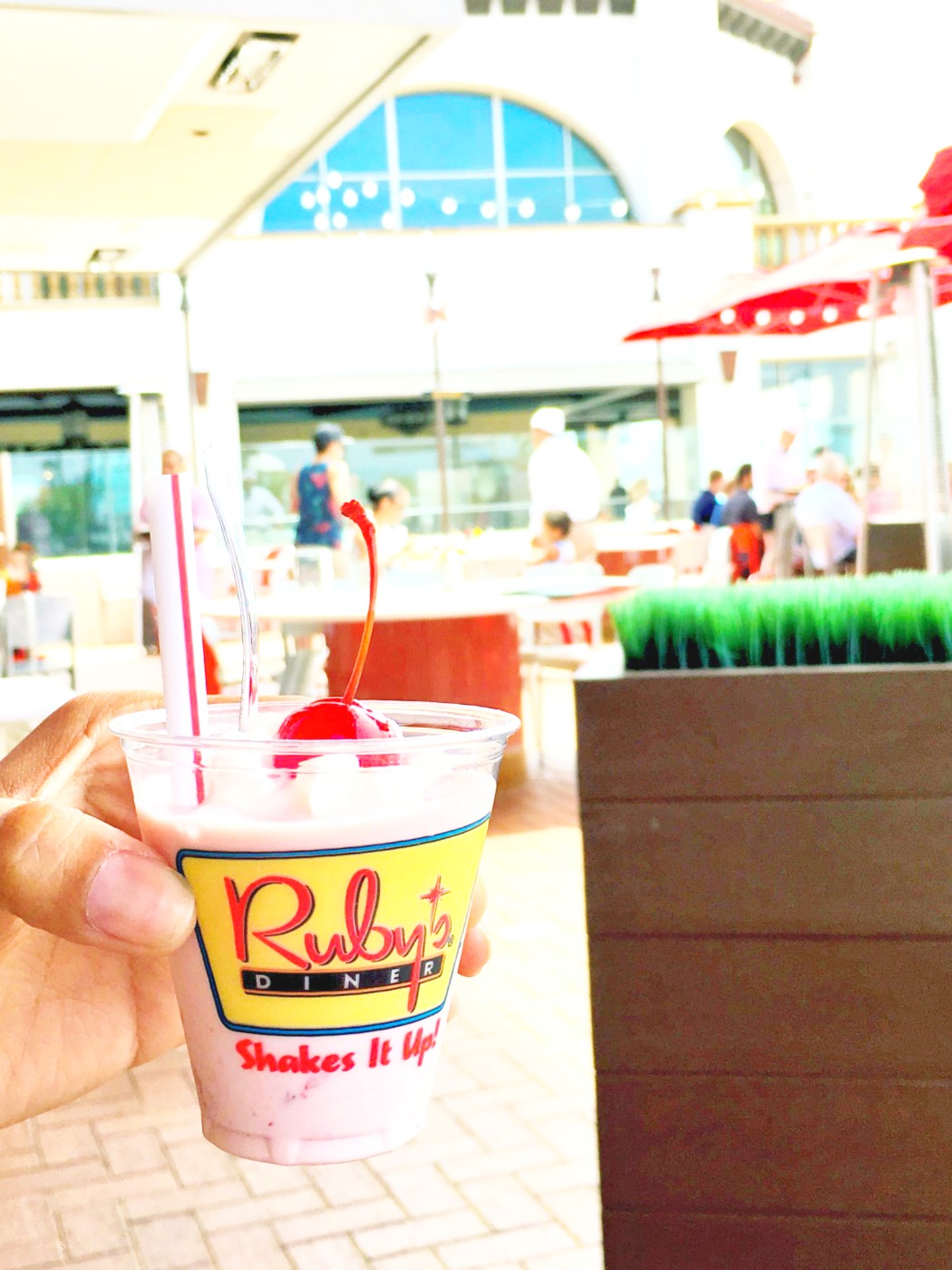 We all ordered shortly afterwards. I'm a huge fan of their veggie burgers and onion rings. They're basically just perfect. So that's what I ordered… meanwhile, the Hubster decided to venture out and try some of their fish tacos (which are massive – so be warned).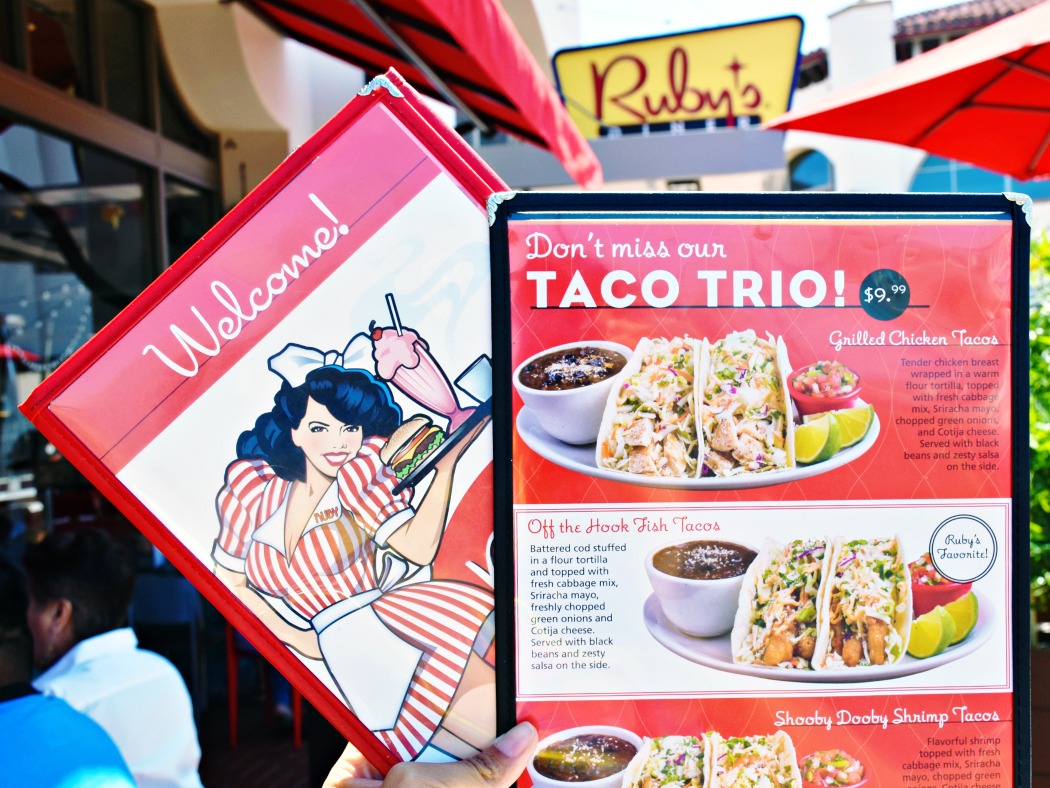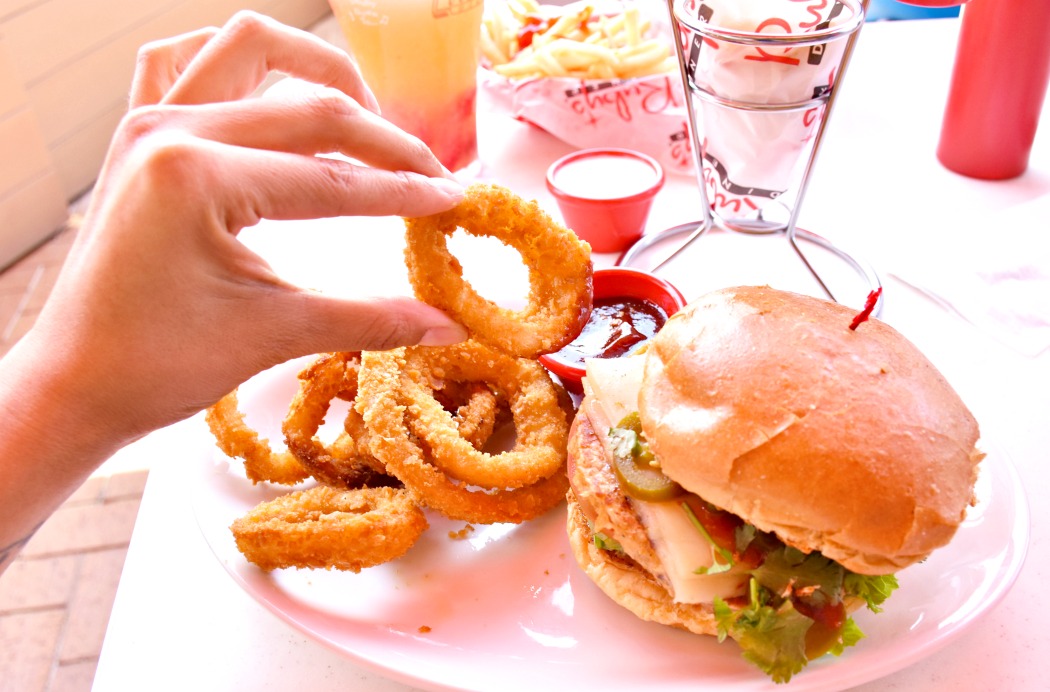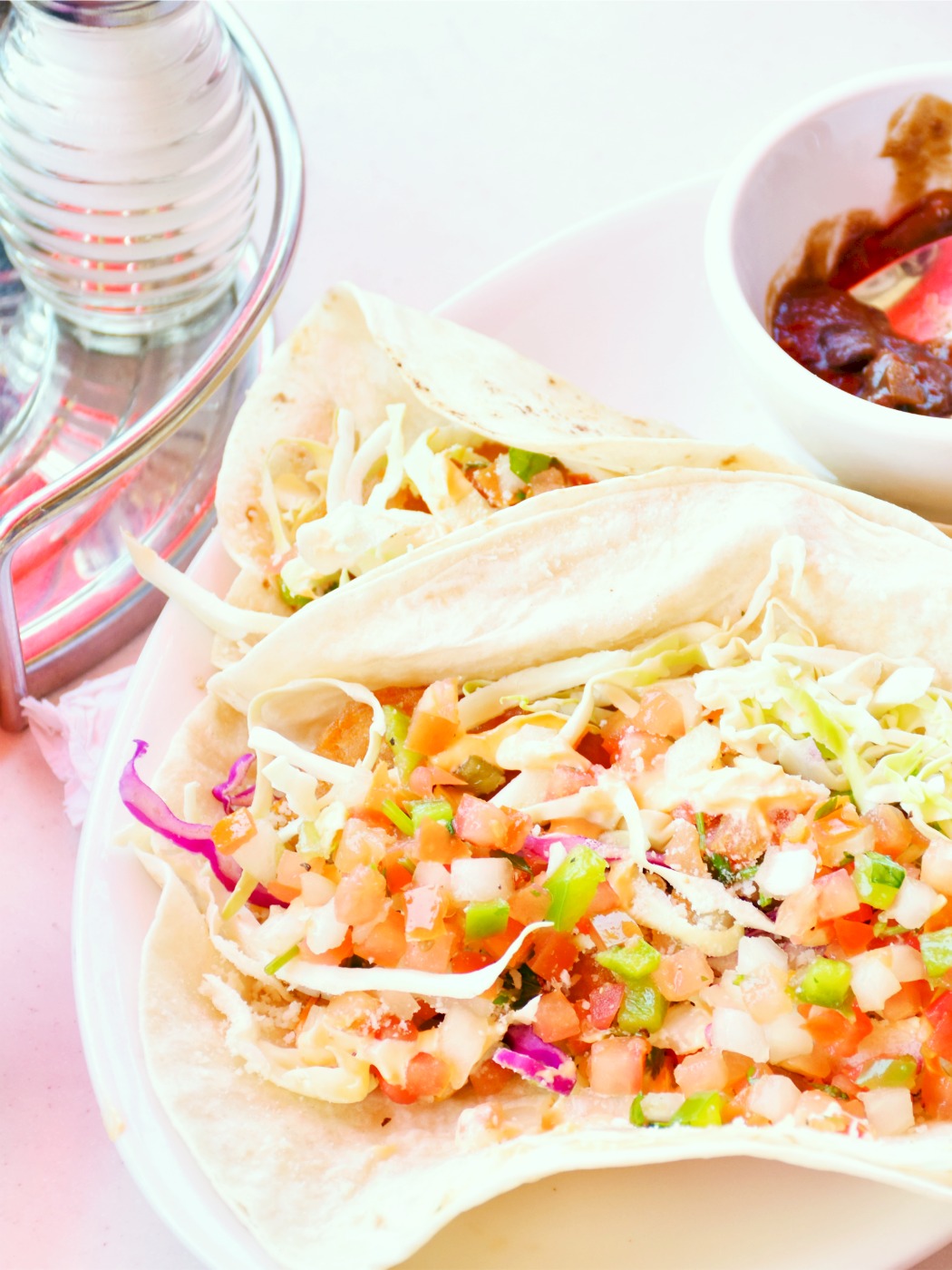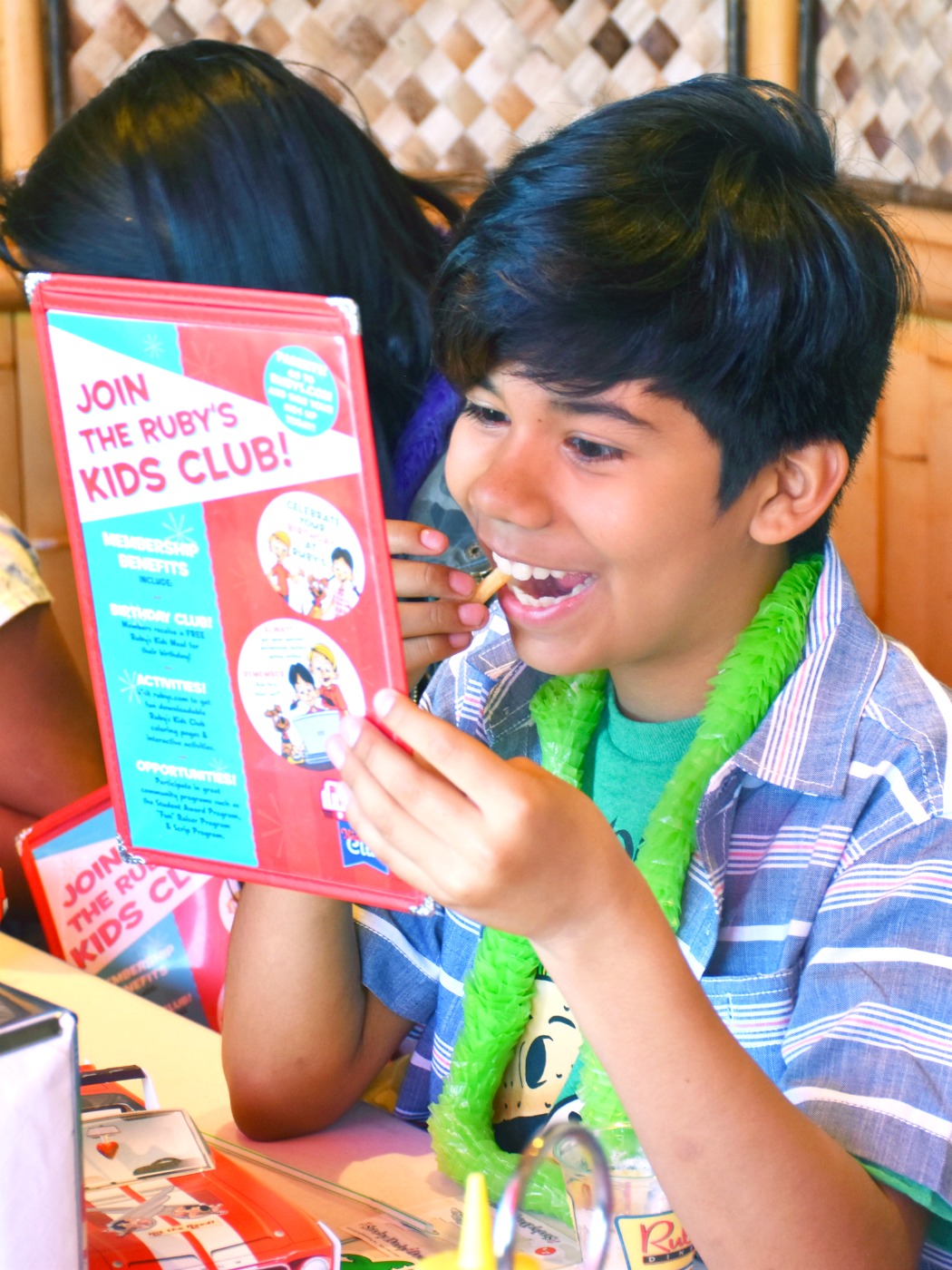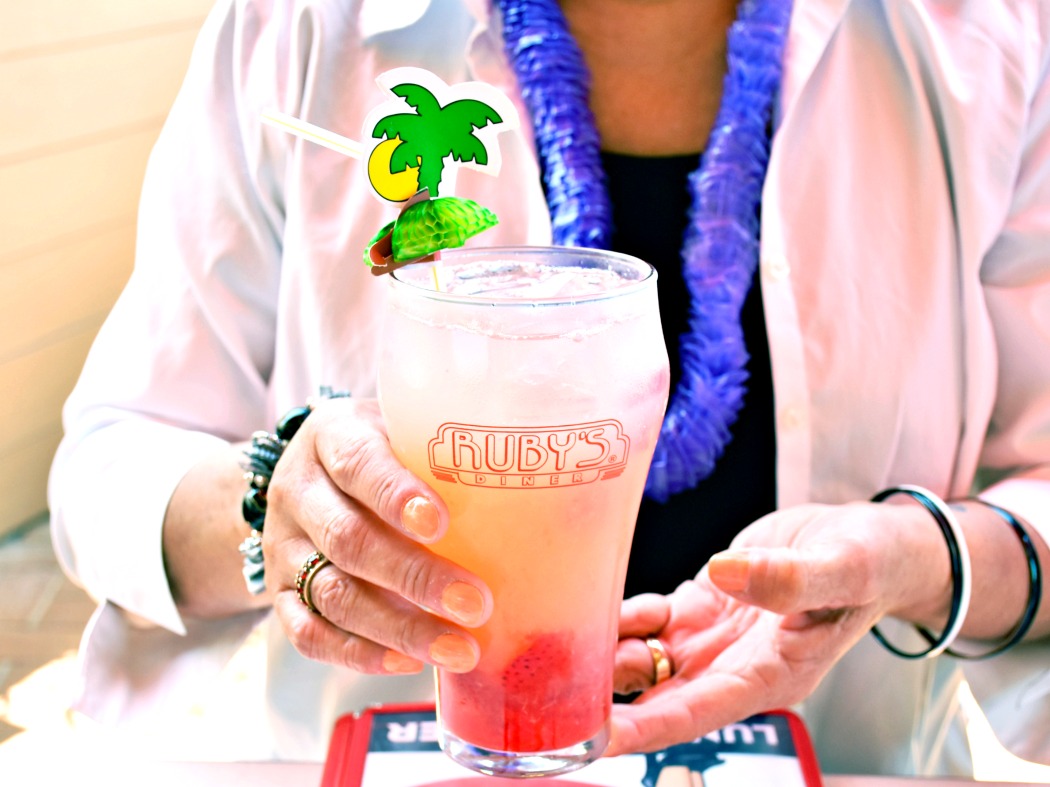 The kids went wild for Ruby's milkshakes, burgers and shoestring fries. They killed time while they waited for their food by putting together the convertible car activity that Ruby's Diner gives out to every kid.
I love that they give the chiclets a hands-on activity because it takes them longer to put it together and the stickers that come with the activity let them personalize it as they see fit. The food arrived soon after they finished their cars.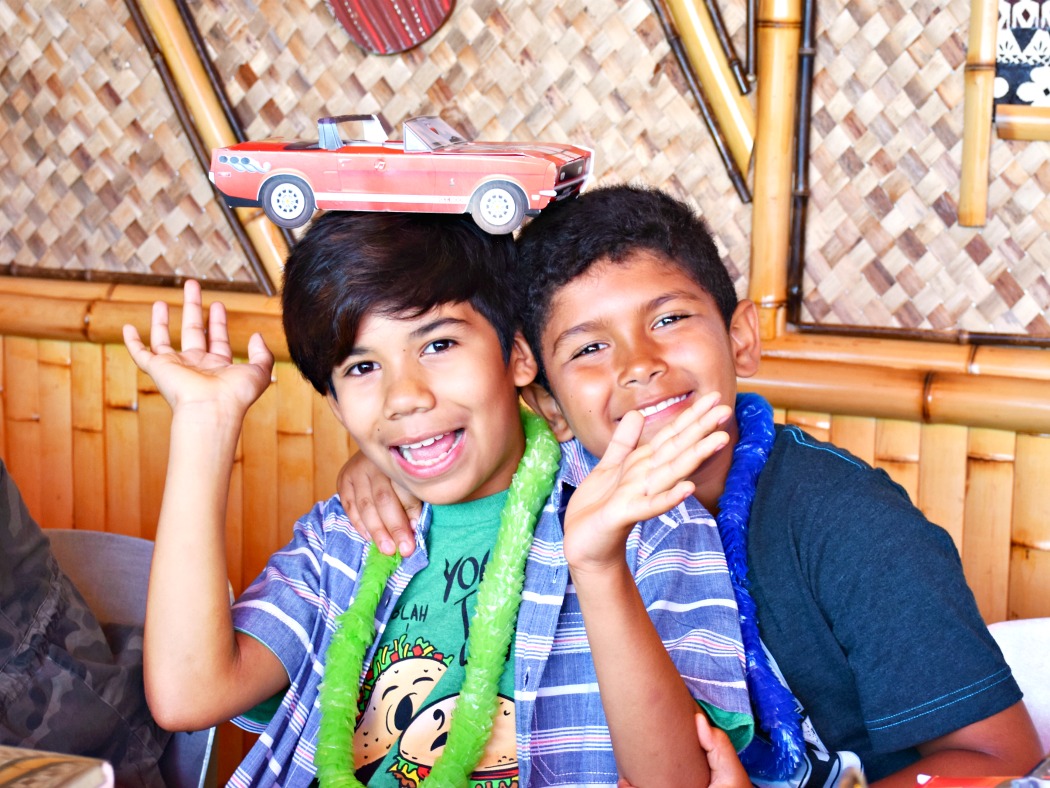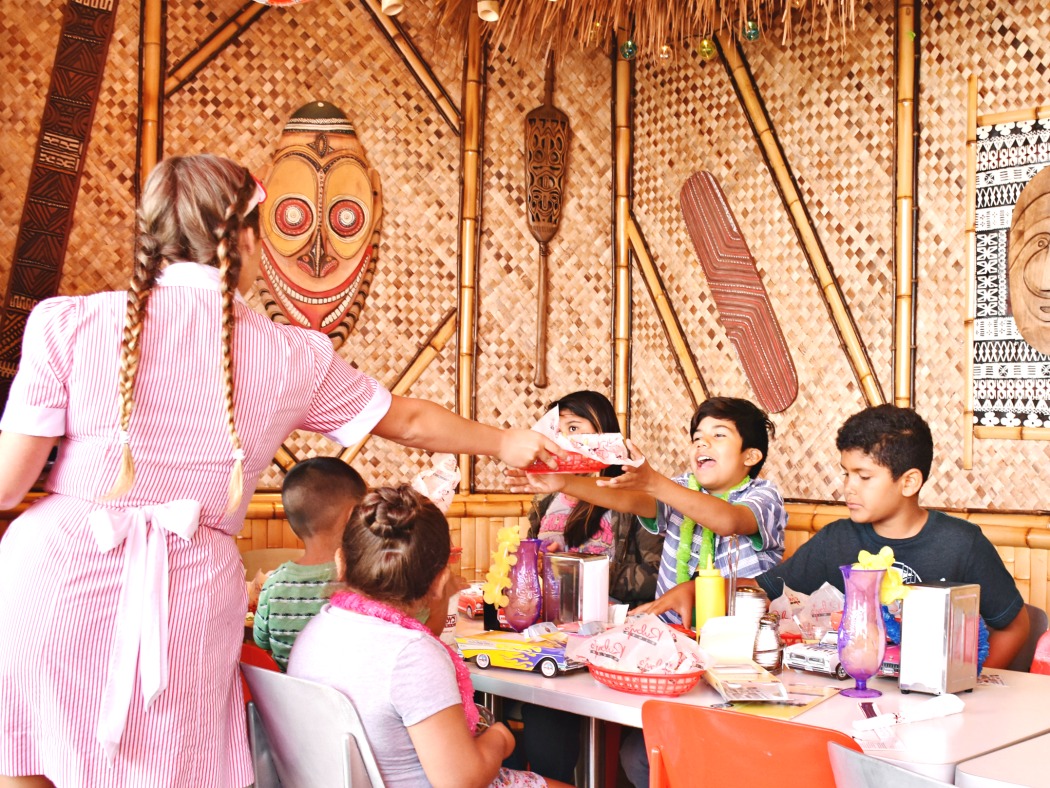 We gave the chiclets enough time to eat and play around for a bit before the awesome Ruby's Diner staff came by with a gigantic sundae for Luca. He LOVED it so much and having the staff sing him "Happy Birthday" was truly the icing on the cake.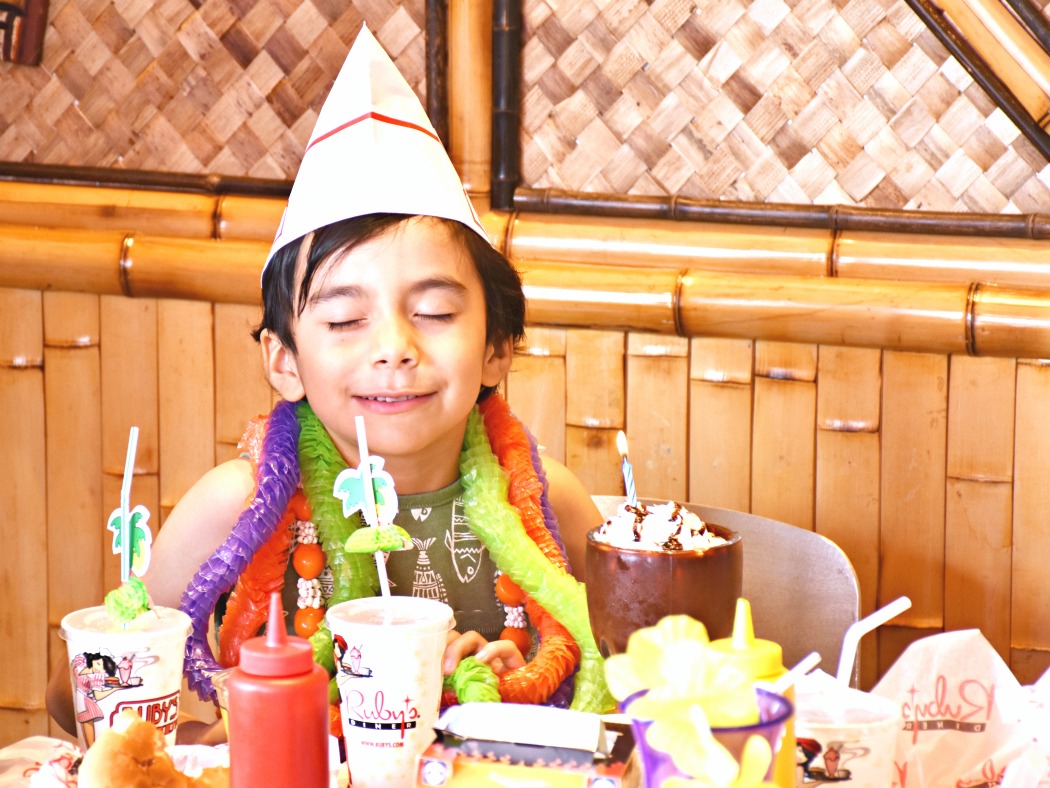 We let Luca make a wish, blow out his candle and a few bites into his sundae we suggested that ALL the chiclets walk over to the ice cream shop attached to the Ruby's Diner for their own ice cream cone.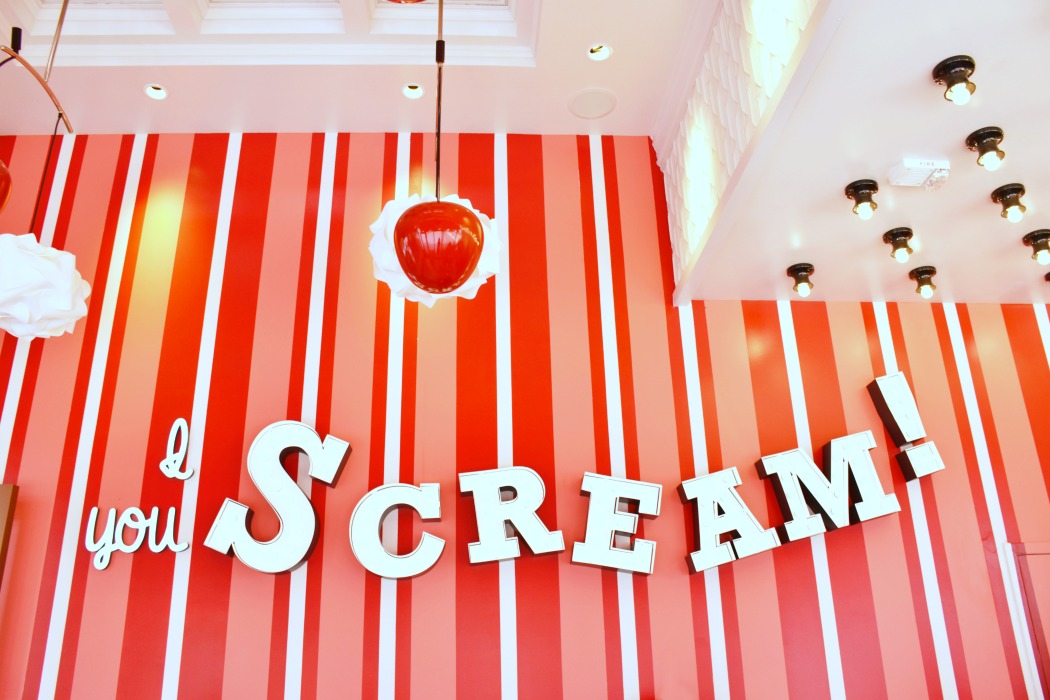 The walk-up in-diner ice cream shop is decorated in a very bright red and white vintage motif. It's a small room, but the ice cream man works fast and the kids LOVED seeing the cherries and whipped topping above their heads. Ruby's Diner offers everyone's favorite ice cream flavors and the red and white striped wall makes for the perfect picture background.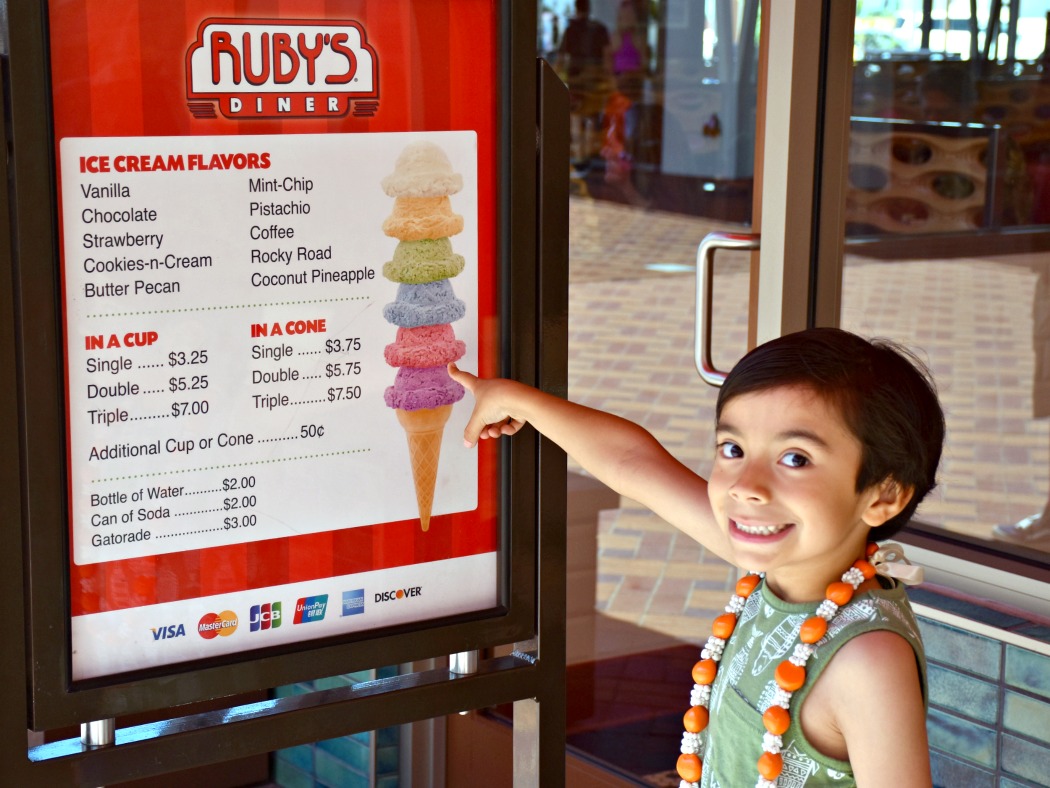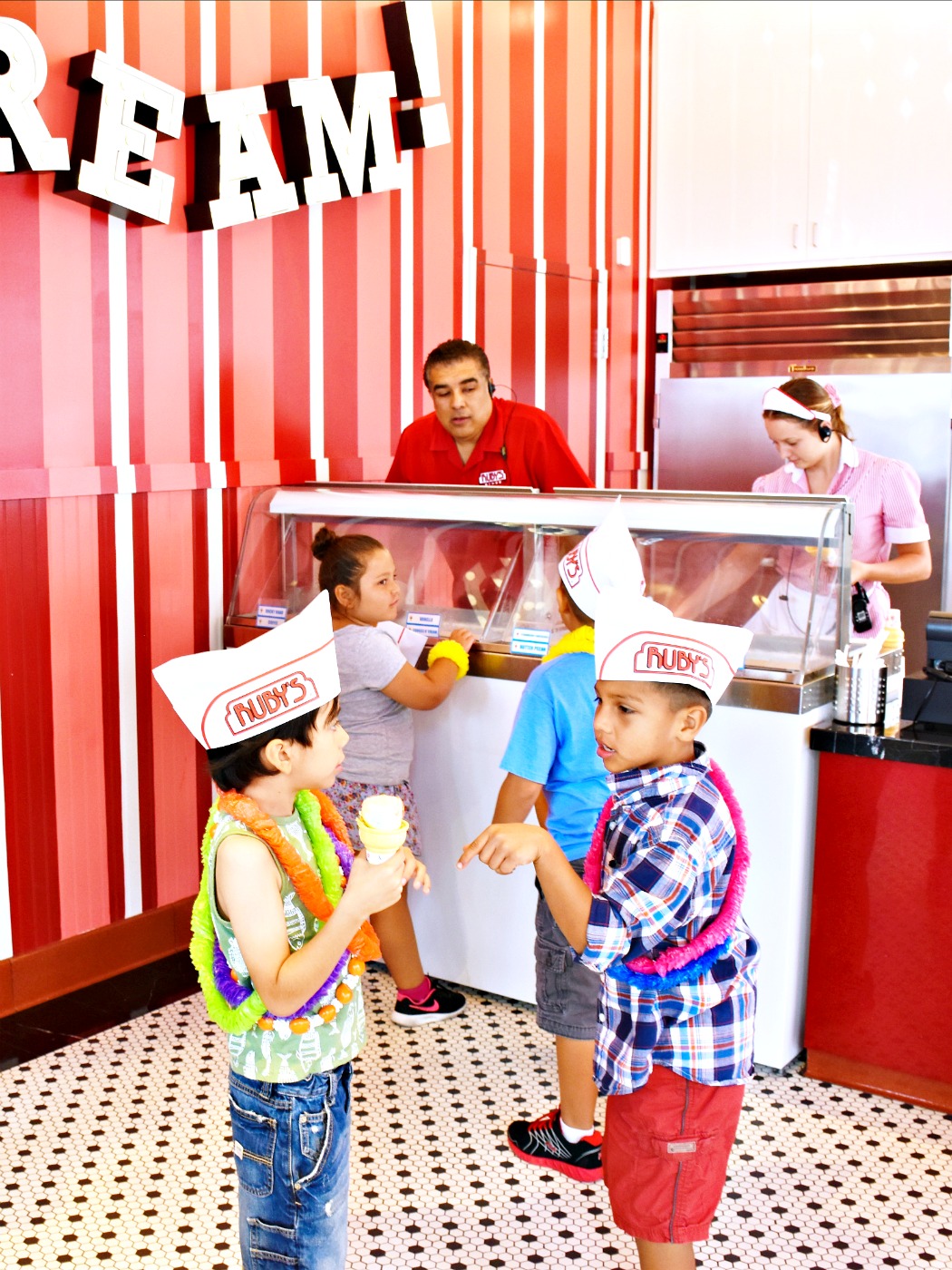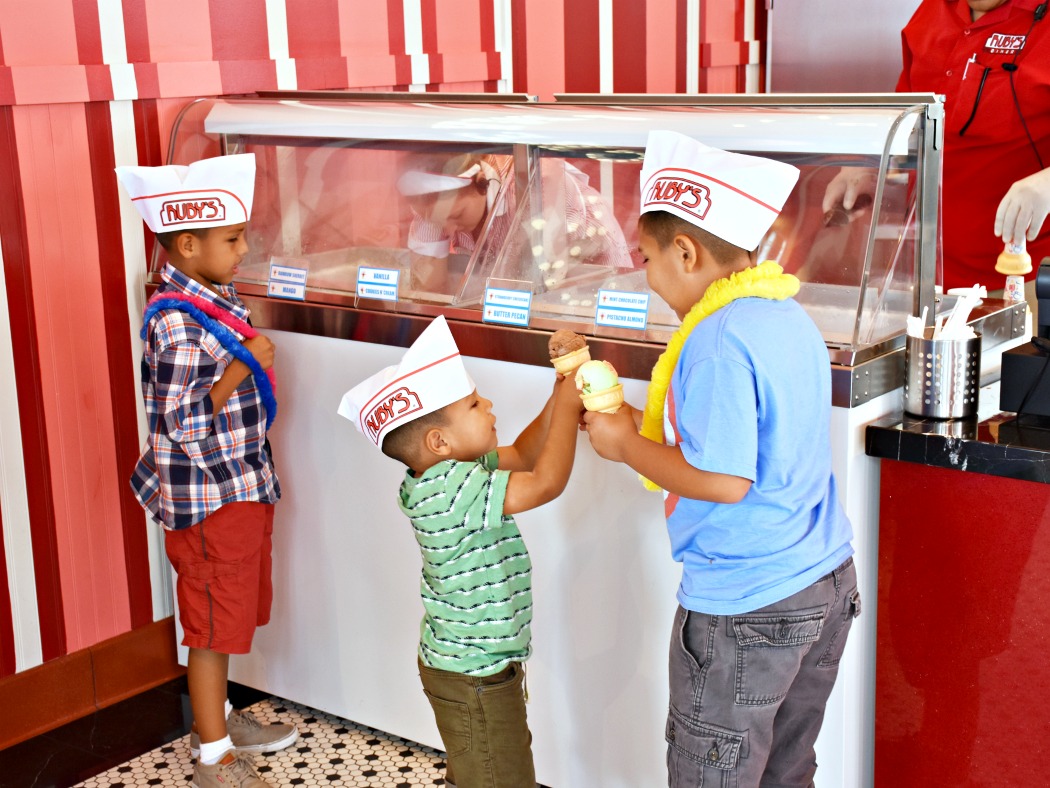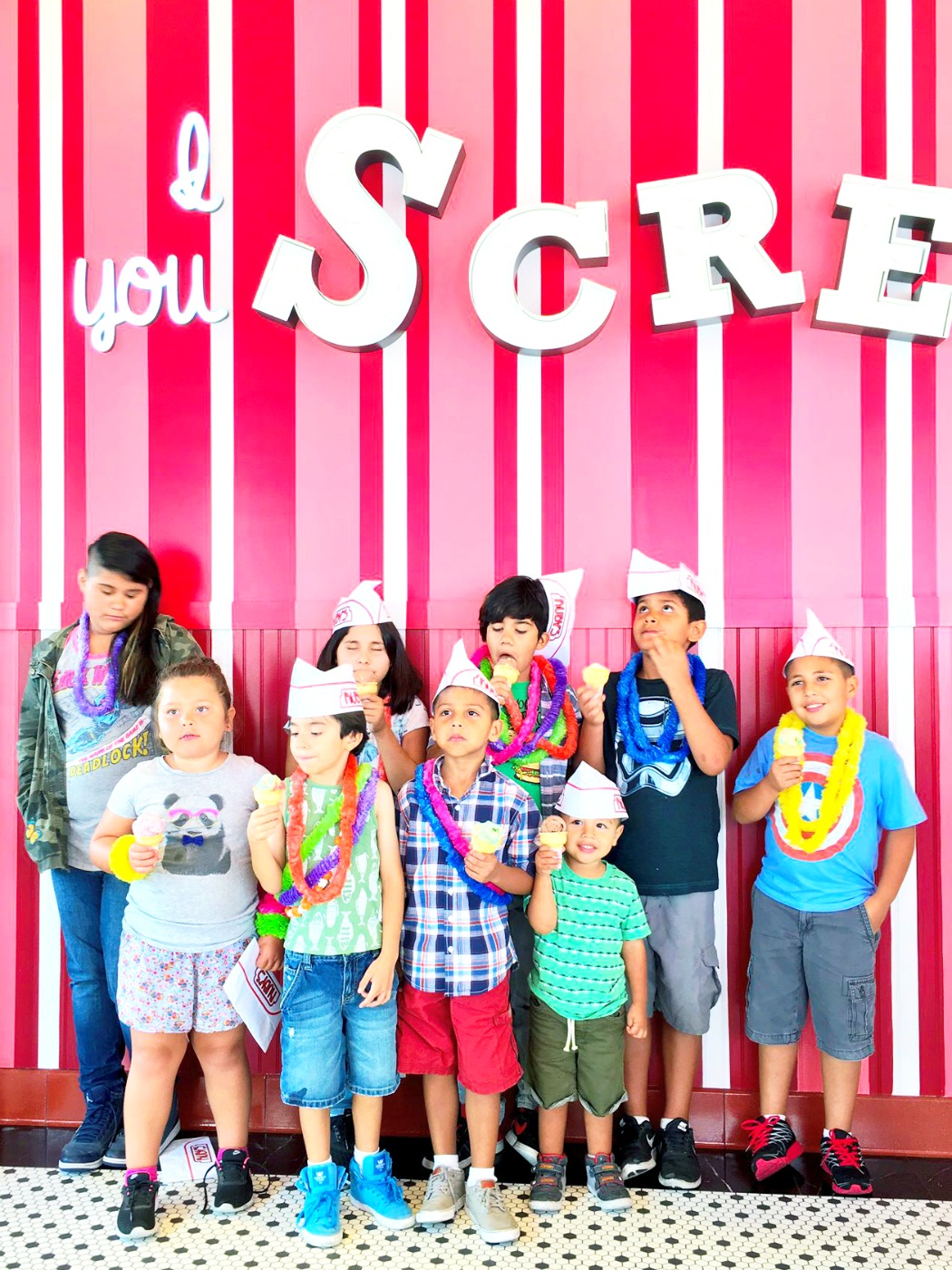 Meanwhile, back at the adults table we ordered apple pie a la mode to pair with our coffees. It was the perfect way to end the meal.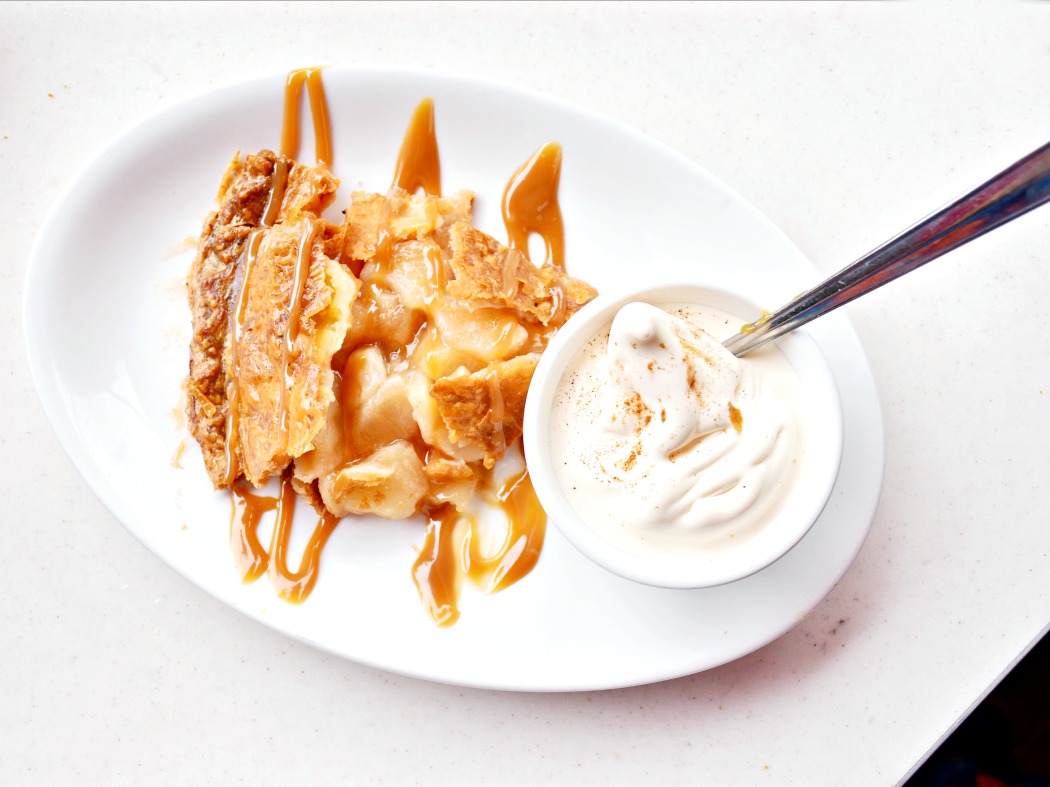 We highly recommend reserving the Ruby's Diner's Tiki Room at the Outlets at San Clemente. It's in a great location, free to use, and afterwards you can walk off some of the delicious food by shopping!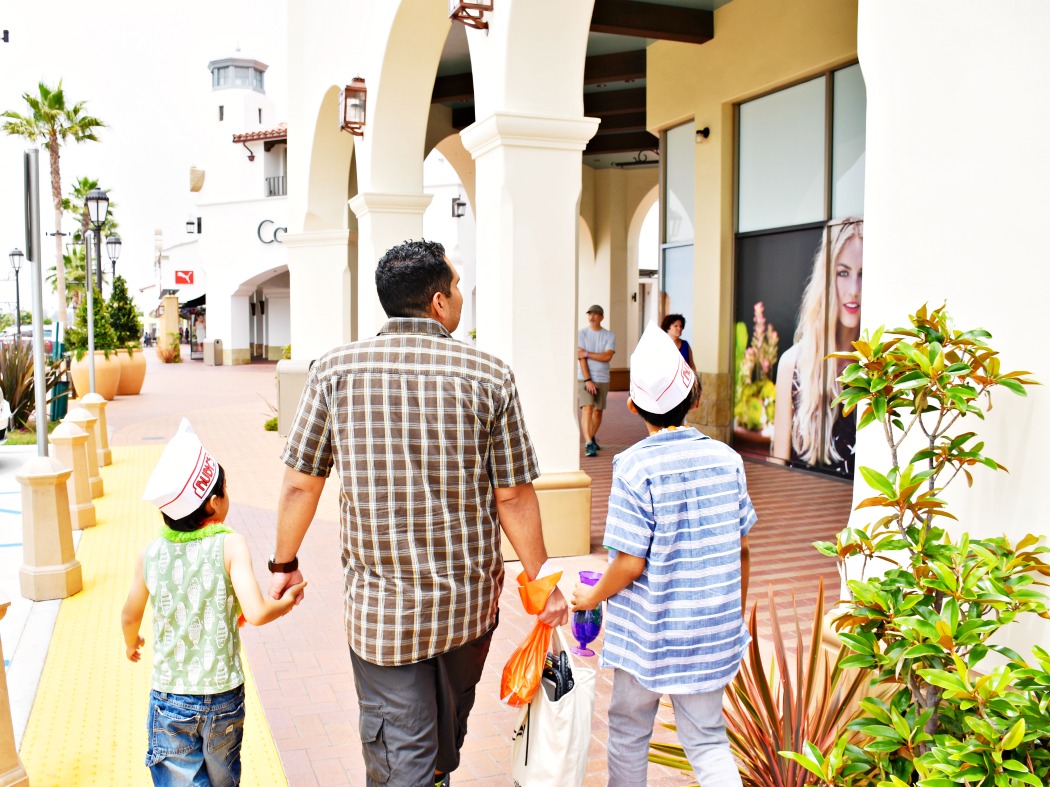 We had a fantastic time celebrating Luca's sixth birthday and can't wait for an adult-only birthday party so we can take advantage of the premium wine and beer selection that Ruby's Diner offers.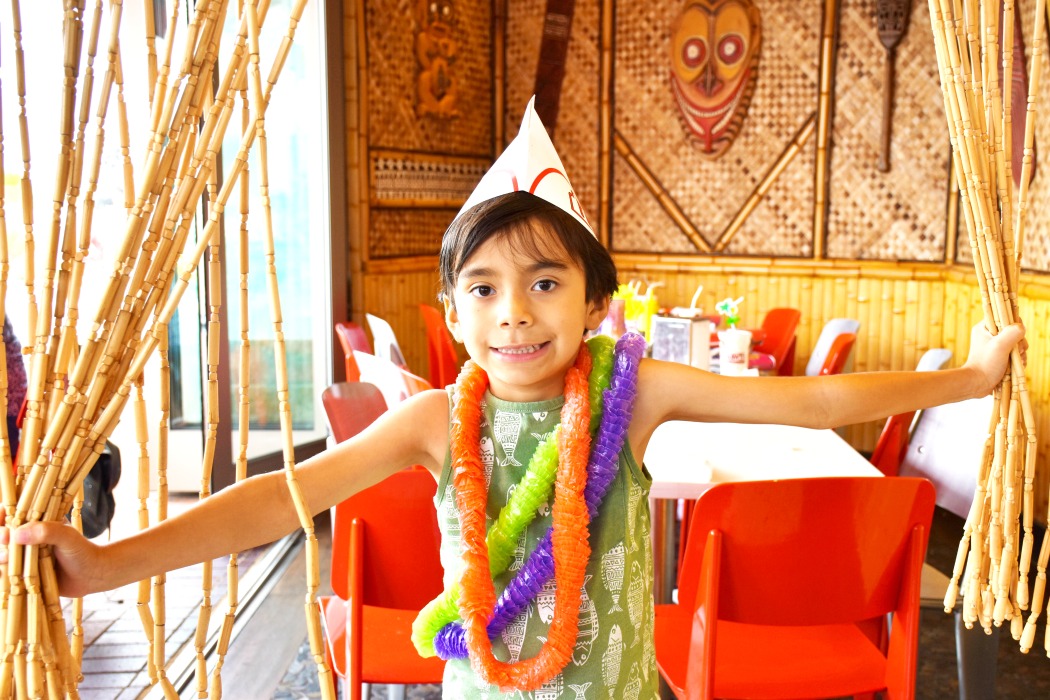 Reserve the Tiki Room as your next birthday party place in San Clemente
To reserve the Tiki Room, contact Ruby's Diner at 949-492-7829 or [email protected].
Ruby's Diner
101 West Avenida Vista Hermosa
Suite 600
San Clemente, CA 92672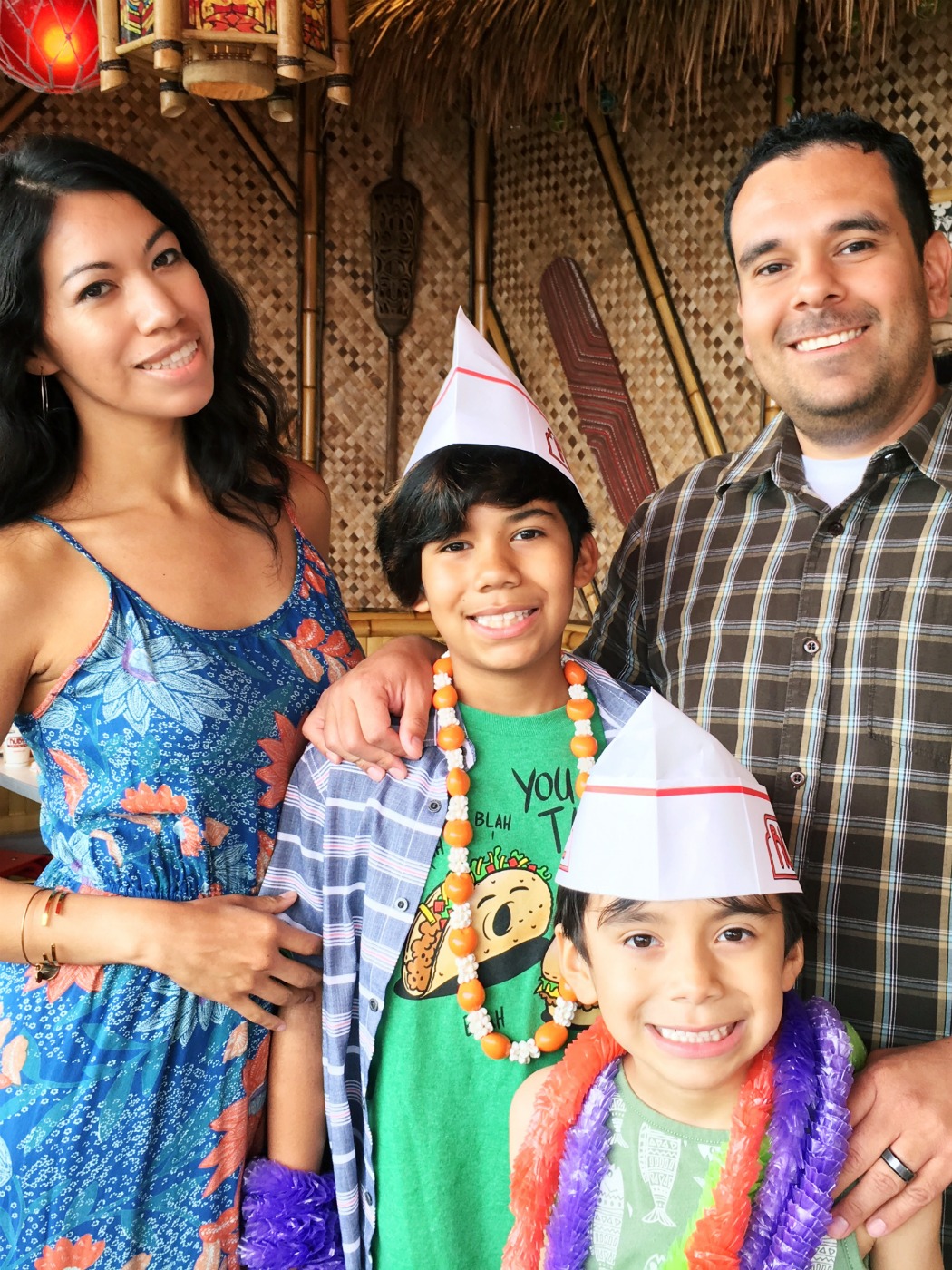 ¡Gracias! to Ruby's Diner for hosting Luca's sixth birthday party. You made his day one that he won't soon forget.
Did you like this post? Share the video!
Originally published on July 8, 2017. Last Updated on May 24, 2019 by Pattie Cordova