Holidays
How I got my clothes white again after The Color Run
You know where you'll find me next year? At The Color Run. It was THAT fun, and I'll be back bigger and better because I'm going to bring a busload of people to join my team! I had so much fun a few weeks ago that I cannot wait to go back. My partner in this amazing experience was Shout® and thanks to them, I had the opportunity to check off something off my Summer bucket list. I've always wanted to just go out and get dirty, without worrying about my clothes. Gracias Shout® for helping me get doused in color and throwing one heck of a party.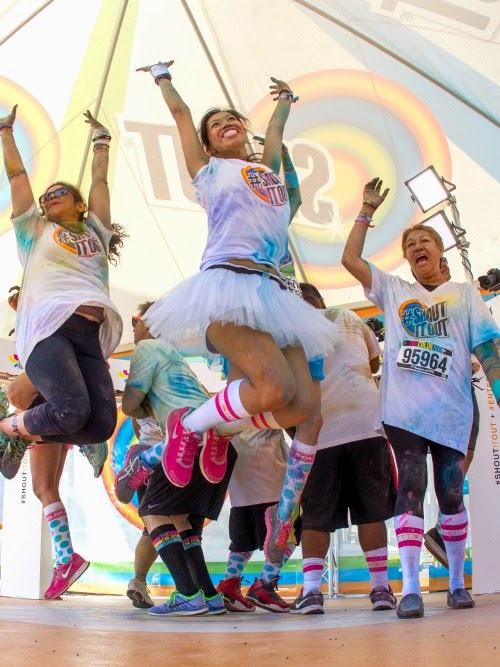 As you can see, I was a color mess after The Color Run. But hey – that was the whole point. Just getting out there and having loads of fun. And check out the rest of Team Shout®- we were ALL a mess! But we were so happy being messy.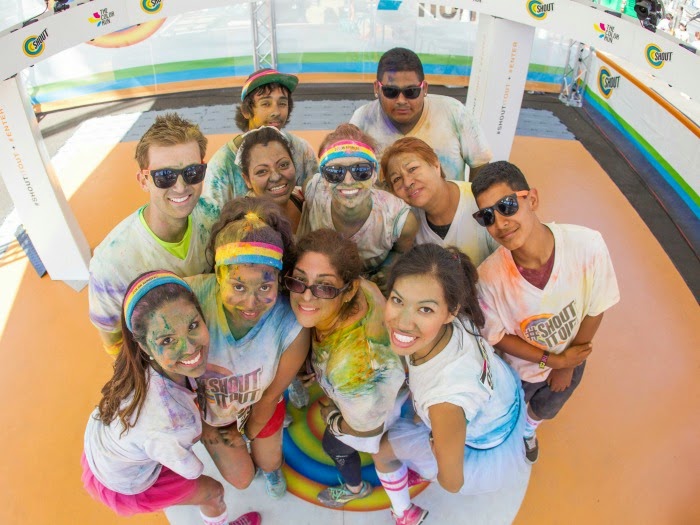 But now… check it out! Girl, I'm spotless. I assembled the Shout® products to team up against my "after" clothes because I knew that only those products would get my clothes back to their original shape… and it worked!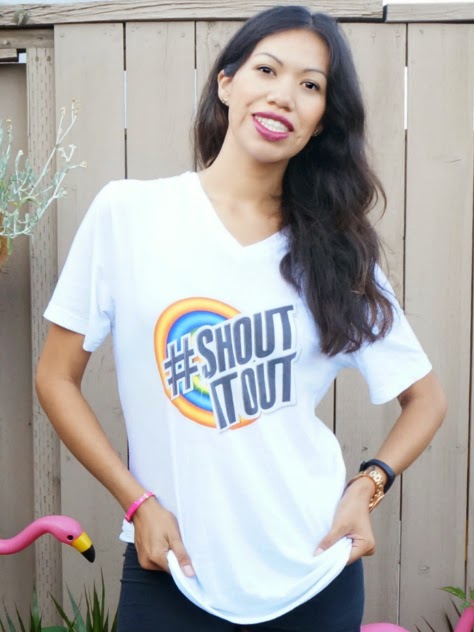 Shout® also works on less colorful jobs too though – and one awesome LMVL reader will get the opportunity to win a Shout® Prize Pack. But first, I would feel awful if I didn't give you guys the heads up about the ongoing adventures Shout® is sharing with us for the summer. If you weren't able to attend The Color Run this year, don't worry because Shout® hasn't forgotten about you! For those that missed "The Happiest 5K on the Planet" Shout® has launched the Shout It Out Fun Finder to help Americans continue experiencing new ways to have fun this Summer and crossing more activities off their "must-do/wish lists" (Users will get a list of fun activities served by nearby locations that is curated based on their IP address). But that's not all! Shout® is also giving one lucky winner the chance to win a fun-filled, dream vacation to experience a Color Run in New Zealand. To enter, users simply post a photo on Twitter or Instagram with the hashtag #ShoutItOut #enter. Contest ends September 30, 2014.
About Shout Products
Shout® Trigger which is packed with stain-fighting ingredients and enzymes to quickly penetrate, break-up and remove tough stains. Then, Shout® Color Catcher® sheets to absorb and trap loose dyes in wash water, protecting clothes against color bleeds and helping preserve original colors.  Shout® Advanced Ultra Gel Brush which combines powerful Shout® stain fighters in a thick gel formula with a convenient stain-lifting brush to penetrate and remove your toughest stain. And finally, my favorite on-the-go Shout® product: Shout® Wipes. I like them because they can be used to remove stains on-the-go right when they happen and are easily disposable—just throw the used cloth away. You can even use them on auto interiors!
This is a sponsored post on behalf of Shout®. Images courtesy of The Color Run. All thoughts and opinions remain my own.
Originally published on July 10, 2014. Last Updated on November 19, 2014 by Pattie Cordova