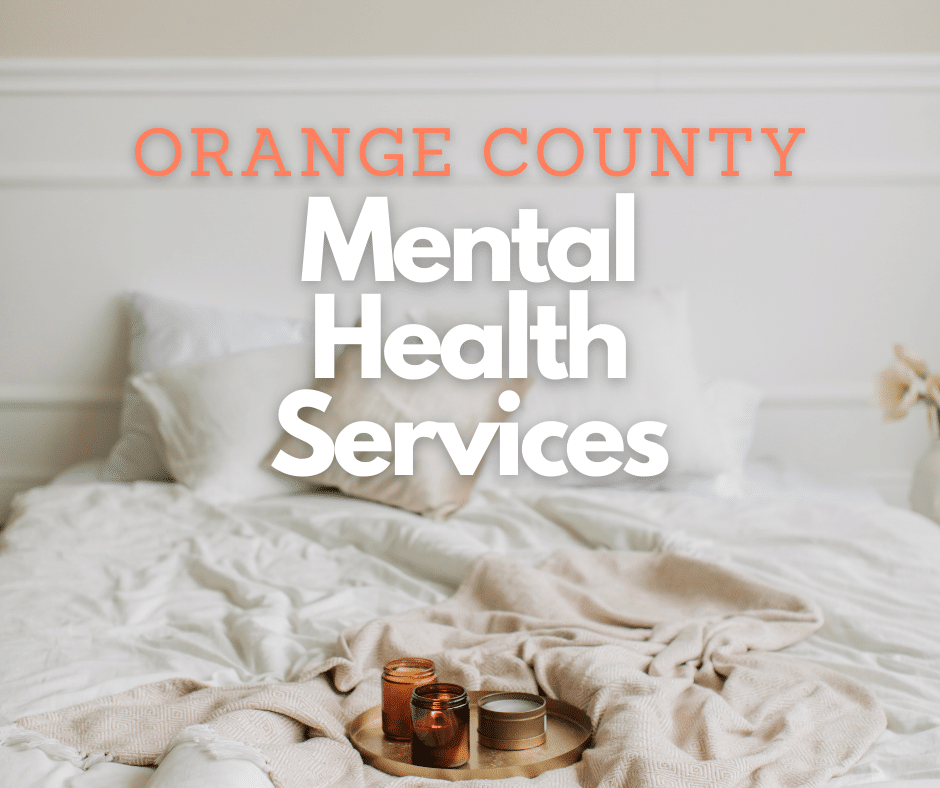 Orange County Mental Health Services
Mental health is an important issue that often doesn't get enough attention. Luckily, Orange County has a number of mental health services to help families who are dealing with mental health issues. This blog post will provide an overview of some of the best mental health resources in Orange County.
Whether you are looking for a therapist or just want to know where to find support groups, this blog post will have you covered.
We have been dealing with so much pain and loss the last two years with the pandemic of COVID-19 and now we are faced with more stressful news that includes rising gas prices, inflation and the war with Ukraine.
Some of us have had to deal with emotions we never felt before such as anxiety, panic attacks, crippling fear, depression and more. We wanted to provide a list of Orange County mental health services for our community in case you want to reach out and get help for yourself and/or your loved ones.
This is a campaign that promotes open and honest conversations with friends and family to improve community understanding, acceptance and support of mental health and wellness. It is a partnership between three Orange County hospitals that include Mission Hospital, St. Josephs Hospital and St. Jude Medical Center. They go into communities and share mental health resources and tools to help people connect to needed support and services.
NAMI-OC – National Alliance on Mental Illness, Orange County Chapter
NAMI Orange County provides emotional support, education and resources for families, and those affected by mental illness. They provide educational programs, meetings and support groups throughout Orange County addressing every aspect of mental health at no cost to the community. You can check out the various programs on their website, visit their office in Santa Ana or sign up for their email newsletter which is full of various valuable resources.
This s a peer-led movement focused on advocating and communicating the needs and opinions of peers (people who live with behavioral health conditions), family members, and behavioral health care providers. They are a fairly new provider and enthusiastic to help those who struggle with mental health conditions in Orange County. Send them a message on Facebook or Instagram to get connected.
The OC Health Care Agency has a ton of resources online that you can access that encompasses resources for children, adults and seniors. They work with several providers and also provide mental health services for low-income individuals and those at risk of mental health crisis situations.
This organization has programs that serve adults with severe and persistent psychiatric disorders. They are dedicated to improving the quality of life of Orange County residents impacted by mental illness through direct service, advocacy, education and information dissemination.
Every year they organize a large mental health conference that takes place in Anaheim called "Meeting of the Minds". It brings together many different organizations that are dedicated to educating and helping the Orange County community members that have been affected by mental illness.
OC MECCA– Multi-Ethnic Collaborative of Community Agencies
This organization works to enhance and improve the quality of life for underserved multicultural communities by being a unified voice advocating to reduce ethnic disparities. They are committed to creating a sustainable system of integrated health care delivery and human development amongst its members through education, outreach and advocacy in order to increase access and resources to diverse multicultural communities. They work with several community agencies to get you the services you need.
This organization has a physical location in the city of Orange and offers many services to the Orange County community. This organization is dedicated to bringing together a robust, community-based, cross-sector strategy—public, private, academic, faith and others—to create a community-wide, coordinated ecosystem to support optimal mental health. They want to bring organizations together to help the community, not stand alone as it has been done in the past.
This is a school located in the city of Orange that is geared towards offering classes to those that struggle with mental health disorders. There are many great aspects of this program which include offering community college classes that lead to degrees and certificates and other classes led by peers.
REI began in 2012 and is the only program in California specifically created for adults with mental illness, or for those who are living with family members with mental illness that are looking to further their education and careers.
The school offers classes from Saddleback College and Santiago Canyon College for college level courses. The classes and workshops are offered Monday through Friday.
There are three wellness centers in Orange County that all offer similar services to Orange County residents 18 and over who are diagnosed with a mental health disorder. They offer support groups, classes, career coaching, social gatherings including cultural celebrations, outings to places such as the movie theatre and bowling alley and more! These centers are a great place for people who are newly diagnosed to connect with others and get the support they need from their peers. The staff is also comprised of peers who have lived experience. If you know someone who needs support and looking to socialize, then these centers are a great place to connect.
This organization is dedicated to improving the well-being of Asians and Pacific Islanders in Orange County. Established in 1997, OCAPICA works to improve and expand the community's opportunities through service, education, advocacy, organizing and research. They partner with other agencies to provide mental health services to the community. Their Well(ness)essity Program is well known in the community and offers counseling, case management and other services for those struggling with mental health conditions or symptoms. You can download the flyer here. They offer counseling in multiple languages and in many areas of Orange County.
This organization helps connect veterans, active duty and reserve service members, and military family members to quality resources, benefits, services, and opportunities within the community of Orange County. They have connections with various community agencies and can help you navigate looking for resources such as housing.
This organization helps provide affordable housing to vulnerable populations that include those diagnosed with a mental health condition. They offer permanent supportive housing and many more great programs. You do need to qualify for these programs under certain conditions and they are located in communities throughout Orange County with their headquarters located in Irvine.
This program is actually a phone number, #211, that you can dial from your phone, and they help you get connected to the services that you may need, many of them in the field of social services. You can also find some of these services on their website. It is a great resource if you are trying to help a loved one or community member navigate through needed services such as housing, finding something to eat, paying utility bills and more.
We hope this list helps you navigate some of the many services that are available in Orange County for those struggling with mental illness and the family members living with someone struggling with a mental illness. With so much going in the world, it would be great to save this list in case you are looking for some support or know someone who is struggling.
Thank you for reading our list of Orange County mental health services. If you or someone you know is struggling with mental health, please reach out for help. The resources in this blog post are a great place to start, but there are many other options available. Please don't hesitate to get in touch if you need more information or want help finding the right resources for your needs. Together, we can make sure that everyone who needs it gets the support they deserve.
Originally published on March 19, 2022. Last Updated on March 19, 2022 by Pattie Cordova