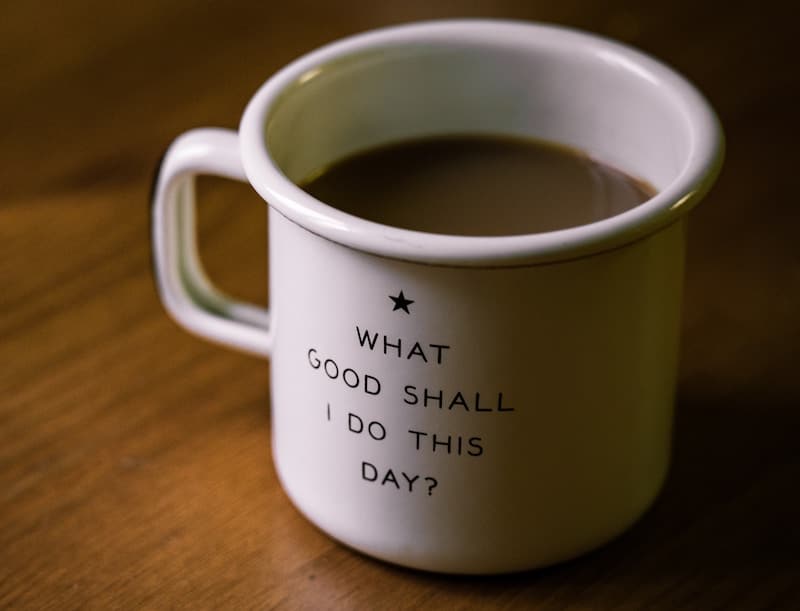 It's always nice to be able to give back. We have a great list of 100 good deeds that can be done year round, but unfortunately we found that some of the items aren't very kid-friendly (like while in a restaurant, pay for the meals at another table) so that's where our idea of good deeds for kids came up!
This list is also a great way to celebrate National Random Acts of Kindness Day on February 18th!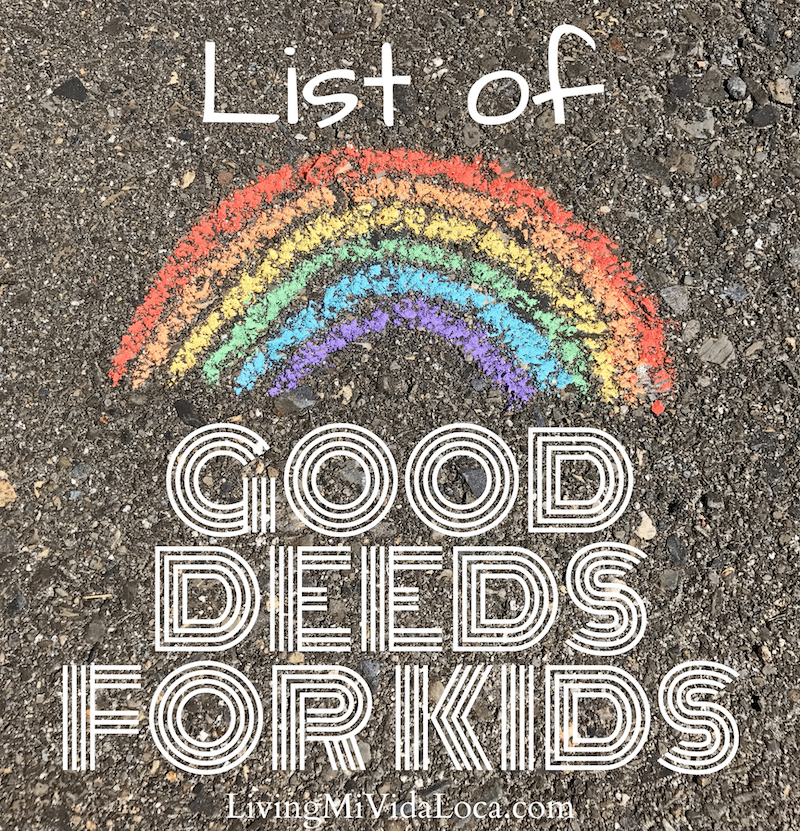 This list of good deeds for kids is super kid-friendly and great for elementary school and high school kids! If you have an idea for a good deed that I missed, please do leave it in the comments below. I would love to add to this list!!!
30+ good deeds for kids
Give stickers out to kids you pass on the street.
Write a note on the sidewalk with chalk and make someone smile.
Collect Box Tops and donate them to a local school.
Take in someone's garbage cans.
Say a prayer for someone.
Help someone achieve a goal.
Write encouraging messages on sticky notes and stick them in random places like a car wash, vending machine, etcetera.
Call everyone you know and tell them you love them
Cheer someone on.
Share an inspirational quote.
Leave a thank you note.
Give a balloon to a child.
Read to a child.
Blow bubbles at the park for kids.
Straighten things up on store shelves while you browse.
Say "bless you" when someone sneezes.
Leave a note or a dollar in a library book for somebody else.
Donate books to the library.
Write a note of appreciation to your mail carrier.
Compliment a stranger.
On a random weekend, surprise your loved ones with breakfast in bed.
Smile at everyone you pass on the street.
Pass on your books after you've read them for someone else to enjoy.
Offer an elderly person, a pregnant woman, a physically disabled person – or just someone who looks tired – your seat on the bus.
Keep your city clean by picking up plastic bottles and other trash you see around your neighborhood.
Bring your old magazines to a hospital waiting room to make a visitor's wait better.
Write a letter or e-mail to a good friend or family member to let them know how much you value them.
Donate your used clothes and housewares to charity.
Volunteer for a charity.
Bring someone less fortunate a plant or some fresh flowers.
Hold the door for people behind you.
Cut fresh wildflowers and bring them to your local nursing home so the residents can enjoy.
Originally published on November 14, 2019. Last Updated on January 23, 2020 by Pattie Cordova