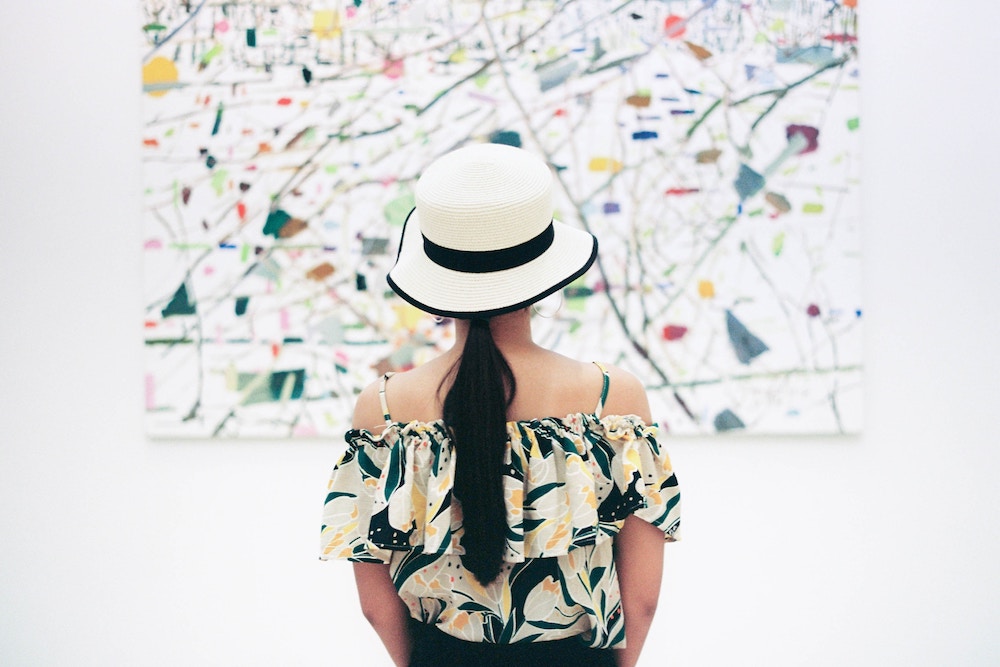 We have compiled a list of the best free museums in Los Angeles and Orange County. Both Los Angeles and Orange County have some great museums that are both fun and educational. The best part is that they are also kid-friendly (which is a must). Make sure to let us know if we missed a favorite museum of yours and we'll gladly add them. Happy Freebie!!
Note: Some museums are FREE only on a specific day of the week. Please call ahead to ensure.
Best Free Museums in Orange County
211 W. Santa Ana Blvd., Santa Ana, 92701
8-4:30pm, Monday-Friday
The Old Orange County Courthouse exhibition gallery displays both temporary and permanent exhibits relating to local and regional history. Please call for up-to-date information about exhibits and interpretive programs. This is a small exhibit but full of Orange County history and the building is beautiful. There is metered parking.
88 Fair Drive, Costa Mesa, 92626
*Centennial Farm is currently closed however they will be part of the OC Fair during the dates July 16-August 15, 2021. They are hoping to reopen in the fall in either August or September for visitors.

Centennial Farm, a three-acre working farm, is home to fruit and vegetable gardens and an array of livestock. It is a farm right in the middle of Orange County. This place is great for kids to get a full experience of what farm life is. The little ones will love petting the goats and watching the piglets play. The live milking demonstrations is also very useful in teaching them where milk comes from. Depending on day of visit there may be a parking fee.
***During OC Fair Centennial Farm is only available with purchase of ticket
167 N. Atchison Street, Orange, CA, 92866
Open: Tuesday – Friday, 11am – 5pm
CLOSED SATURDAYS, SUNDAYS AND MONDAYS
(Closed on the following Chapman University holidays: July 4 and 5; Thanksgiving Day and the following Friday; Christmas Eve; Christmas Day; New Year's Eve; New Year's Day.)
PARKING: FREE in front of the Museum (pick up a University parking pass inside the Museum and place it on your dashboard)
Visit this museum to see a portion of the Hilbert collection of more than 1,000 paintings – mostly works in watercolor and oil created from the 1930s to the 1970s by such luminaries of the California Scene movement as Millard Sheets, Emil Kosa Jr., Mary Blair, Phil Dike, Milford Zornes and Rex Brandt, among others – will be displayed in the Museum's permanent collection. In addition, rotating temporary exhibits are scheduled.
8039 Beach Blvd., Buena Park, 90620
10-4pm everyday except Christmas
Knott's Independence Hall is an exact, brick-by-brick replica of the original in Philadelphia. It is the only replica in the US. The free exhibit allows visitors to explore a replica of the Liberty Bell, view presidential artifacts and hear the forefathers discuss the Declaration of Independence. This is a must visit when kids are learning about our nations birth. Outside you will find a duck pond which kids will love. Park at Knott's Berry Farm Beach Blvd. parking lot and tell attendant you are visiting Independence Hall.
Current location: South Coast Plaza Village | 1661 W. Sunflower Ave, Santa Ana, CA 92704. New museum opens in 2021 at the Segerstrom Center for the Arts.
*The museum is currently closed but they have some of their works viewable online on their website.
The Orange County Museum of Art is the premier visual arts organization in Orange County, California. The museum's collection comprises nearly 2,500 objects of modern and contemporary art, with a concentration on the art of California from the early 20th century to works by local, national, and international artists working today. Parking is Free.
*It is technically free but they suggest a $20 donation
1302 Industrial Drive, Tustin, CA 92780
Tuesday-Saturday 9-4pm
They house a collection of high performance street cars and race cars, among which are Lamborghini's, Ferrari's, American muscle cars, some of which are one of a kind. The open wheel car collection features cars driven by Marconi himself, his son John, and wife Bo. Additionally, there are many famous cars driven by famous drivers. A collection you won't want to miss. There is a $5 suggested donation and kids 12 and under are Free.
(Free for Santa Ana residents on Sundays)
2002 N. Main Street, Santa Ana, CA 92706
Tuesday – Sunday 10:00 am – 4:00 pm
The museum's permanent collection includes more than 100,000 objects, and features notable strengths in the areas of pre-Columbian Mesoamerica, Native American art, the art of Asia, Africa, and Oceania, and California plein-air painting.The Bowers organizes and hosts special exhibitions from institutions throughout the world, and travels exhibitions nationally and internationally.
Los Angeles
700 Exposition Park Dr, Los Angeles, CA 90037
9-5pm
Exposition Park houses two free museums which are included in one parking fee. Parking is $15 Cash Only. In the middle of  all the museums is The Rose Garden which is beautiful and a perfect spot for lunch or just walking through the numerous rows of roses. There is the California African American Museum and California Science Center. The Science Center is geared towards kids so will focus on that one.
700 Exposition Park Dr, Los Angeles, CA 90037
Open Daily, 10am-5pm
The Science Center is open to the public seven days a week, 362 days per year, with free general admission to its permanent exhibit galleries. This museum is very hands on and spans three floors. The main exhibits are World of Life, Creative World, and Ecosystems. This is hands down our favorite free museum. There is enough to see and do to last the whole day. There are special exhibits and activities that do require a fee like the Endeavour Shuttle and IMAX.
221 S. Grand Avenue, Los Angeles, CA 90012
*Reopening May 26
You will need to reserve tickets with timed entry. All available tickets have been fully booked through June 13. Check at a later date for more tickets being released.
This museum is very contemporary art museum founded by philanthropists Eli and Edythe Broad on Grand Avenue in downtown Los Angeles. It is a fun and unique experience. It has two floors with over 2,000 art pieces. The Infinity Mirrored Room is the most popular exhibit and it is worth the extra effort to get a ticket. Reserved tickets online in advanced since it is extremely popular. Advance tickets are made available on the first of each month for the following month (i.e. on August 1 at noon, tickets for September will be made available). You may also arrive early to get in standby line which is first come. The Infinity Mirrored Room requires a special ticket which is reserved once inside museum. The best chance to get one is to reserve you Broad tickets for early in morning. Parking is approximately $12 in parking garage or search for cheaper nearby parking lots. Quick note: There is a small park on side which is awesome for kids to run and enjoy lunch. We also walked two huge blocks down to Grand Park where we found a splash pad with a Starbucks next to it.
*Reopening May 25, will require a time entry reservation
1200 Getty Center Drive, Los Angeles, CA 90049
Tues-Sunday 10-5pm
Monday Closed
The Getty houses paintings, sculptures and decorative art from Europe and America. The European exhibits showcase art from the middle ages to Renaissance. Outside in the massive gardens you will find sculptures and trails to keep the little ones busy. They also have an interactive Family Room with five activity coves full of colorful art to discover. There's also arts and crafts for kids. They have tons of tips online for visiting the Getty with kids like an art scavenger hunt. Parking cost $15. 
*The museum is currently closed but they have online programs on their website. Their virtual museum hosts regular tours, survivor talks and programs.
100 S. The Grove Dr., Los Angeles, 90036
Mon-Thur 10-5pm
Fri 10-2pm
Sat-Sun 10-5pm
The Holocust museum has two missions to commemorate and to educate. They commemorate all the souls that perished during the holocust and honor the survivors. They want to make sure to keep telling their story and showcase the artifacts that have survived all these years. The museum offers free educational programs for underfunded schools and the community. This place is great place to teach kids about this part of our history from a people who actually lived it. There is limited free parking for museum visitors at underground parking lot from The Grove Drive. If full, park at The Grove for a fee.
10899 Wilshire Blvd, Los Angeles, CA 90024
Monday-Wednesday Closed
Thurs-Sun 11am-6pm
Gallery with a permanent collection of historical works and special exhibits of edgy contemporary art. They offer 20 exhibitions and 300 events annually, which means they are constantly changing. They have a couple of hands on musical exhibits and table tennis perfect for kids. They recommend bringing a sketch pad for kids to recreate their favorite art pieces. Every year they have Family Day a day filled with art, music, improv, and crafts. This year will be it will be on August 19, 2017. Parking is $6 for first three hours and Cash Only.
*Currently closed
2800 E Observatory Rd, Los Angeles, CA 90027
Inside you'll find a bevy of exhibits, including a Foucault pendulum, Tesla coil and planetarium show. Make sure stay till late to get the best view of Los Angeles. You can use the 12-inch refracting telescope on roof or the less crowed one on the lawn.
(Thursday Free Only)
*Advanced timed entry reservations required
2701 N. Sepulveda Blvd., Los Angeles, CA 90049
Monday Closed
Tues-Fri 12-5pm
Sat-Sun 10-5pm
This museum aims to look at 4,000 years of Jewish history and connections with other communities in Los Angeles. It is very one-sided museum but for those wanting to expand their cultural knowledge it is great. The kids will love the Noah's Ark, a wonderful kid-oriented exhibit that explores cultural differences through a retelling of the old animals-two-by-two tale. Noah's Ark is first come, first served on Thursday free day. Parking is free onsite.
(Sundays Free Only)
*Opening to the general public July 2021, visit their website for online experiences for the time being
628 Alamitos Avenue, Long Beach, CA 90802
Mon-Tues Closed
Wed, Thur, Sat and Sun 11-5pm
Fri 11-9pm
This is a perfect museum to teach kids about Latin culture. In the long gallery hall you will find an art piece from every Latin American country. A great way to experience the similarities and differences each country has to offer. Their exhibits are constantly changing and showcasing Latin artist. Events through out the year help celebrate Latin traditions like Dia de Muertos and Lucha Libre Extravaganza. There is free parking next to museum.
Originally published on July 28, 2018. Last Updated on May 19, 2021 by Belinda Espinoza Simon