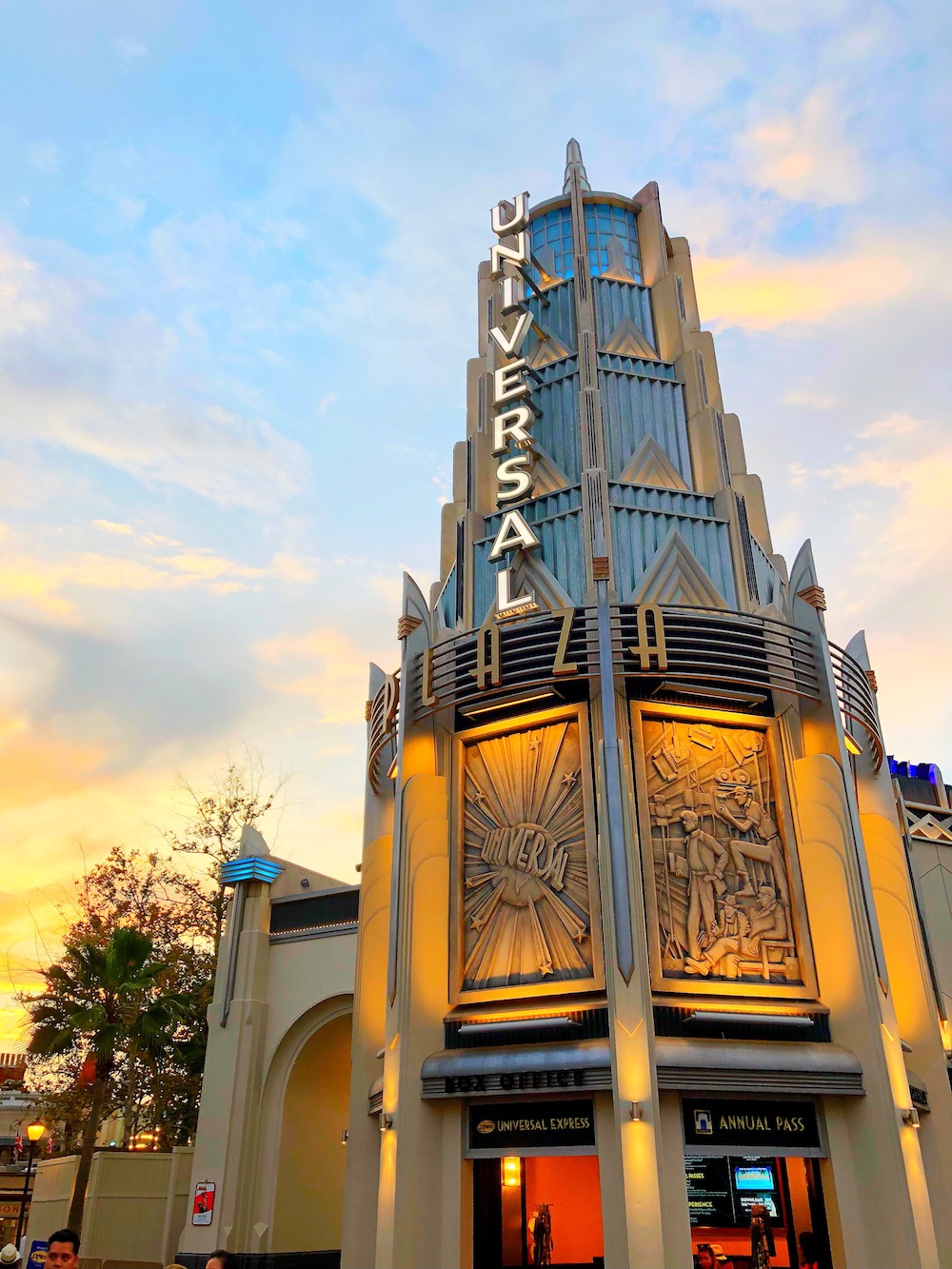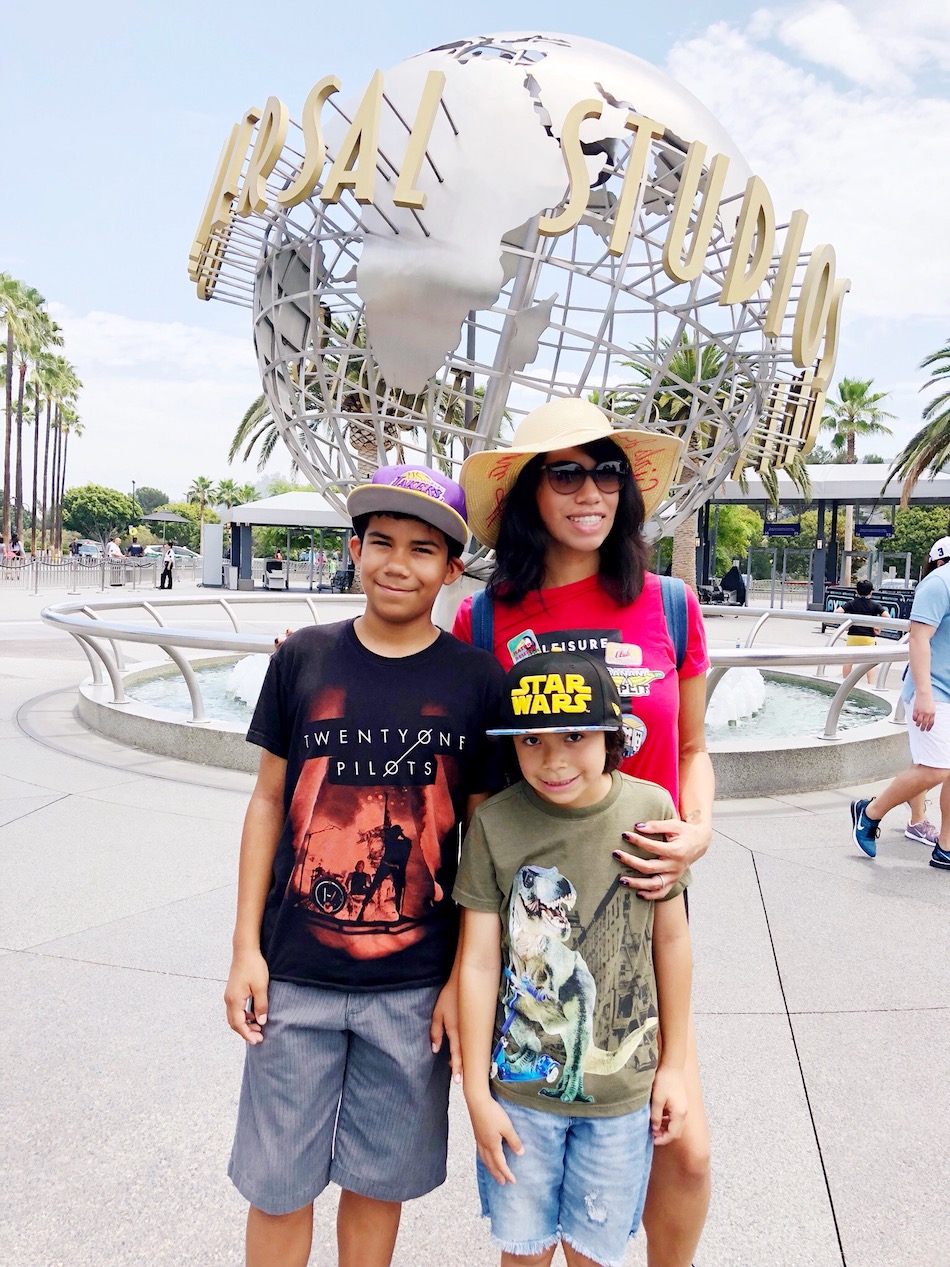 We partnered with Universal Studios Hollywood and went for our Summer visit this week. We had an absolute blast and it was all thanks to the Universal Express Pass. So if you're asking, "is the Universal Express Pass worth it at Universal Studios Hollywood?" the answer is yes. It totally is!!! And here's everything you can do with it:
Universal Express Pass: Where to use it
So this is the way it works – you purchase Universal Express™ tickets (prices vary $179-$249), but keep in mind that if you purchase online it's cheaper. The ticket is valid on your selected day only and it's non-transferable and non-refundable. Each Universal Express™ pass includes Park admission and one-time express access to each ride and attraction and priority seating at select shows.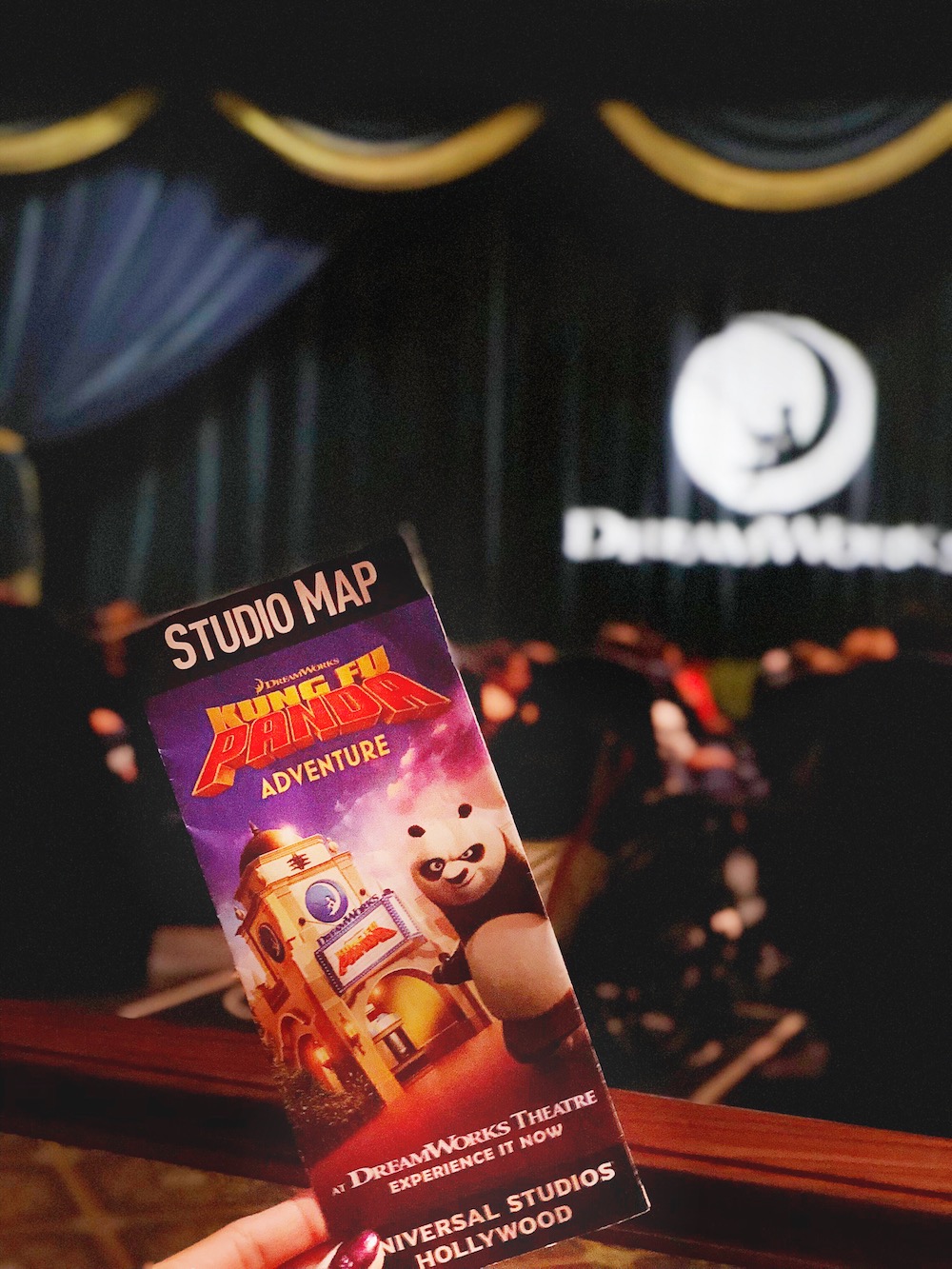 To use Express access, you'll simply go to the line marked "Universal Express" and you'll see the it's a shorter wait time at each ride and attraction. In regards to select shows, you'll have priority seating area.
We found that the Universal Express passes really saved us A LOT of time, hassle and gave us the stress-free experience at the park that we value so much. We did everything that we wanted to do, with time to spare!!! So if you're thinking of visiting Universal Studios Hollywood soon – I would definitely recommend you upgrade the the Universal Express pass. It'll make for the best experience this Summer.
And if you're wondering what "must-dos" you should do – keep on reading and save this article for later!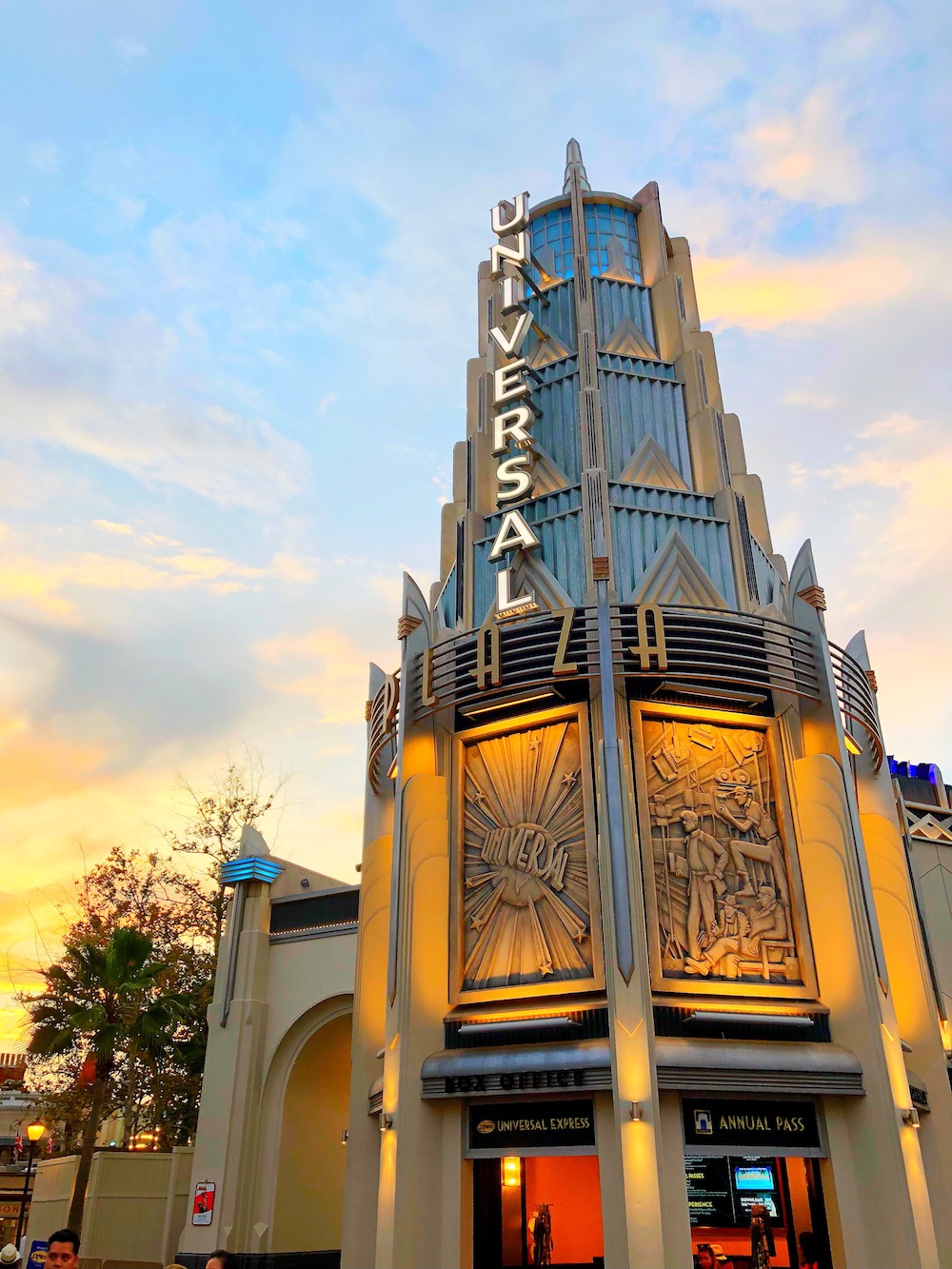 Kung Fu Panda Adventure
Visit the all-new DreamWorks Theatre featuring "Kung Fu Panda: The Emperor's Quest." This attraction is super cool because it's a huge theatre and everyone seats in theatre-style seats. Each seat moves as you're taken on the Kung Fu Panda adventure (non-moving seats are also available) with a large screen before you and moving projections along the walls. Guests are fully immersed in the experience with minor splashes of water and wind. This is the first attraction that we went on because it was closest to the entrance.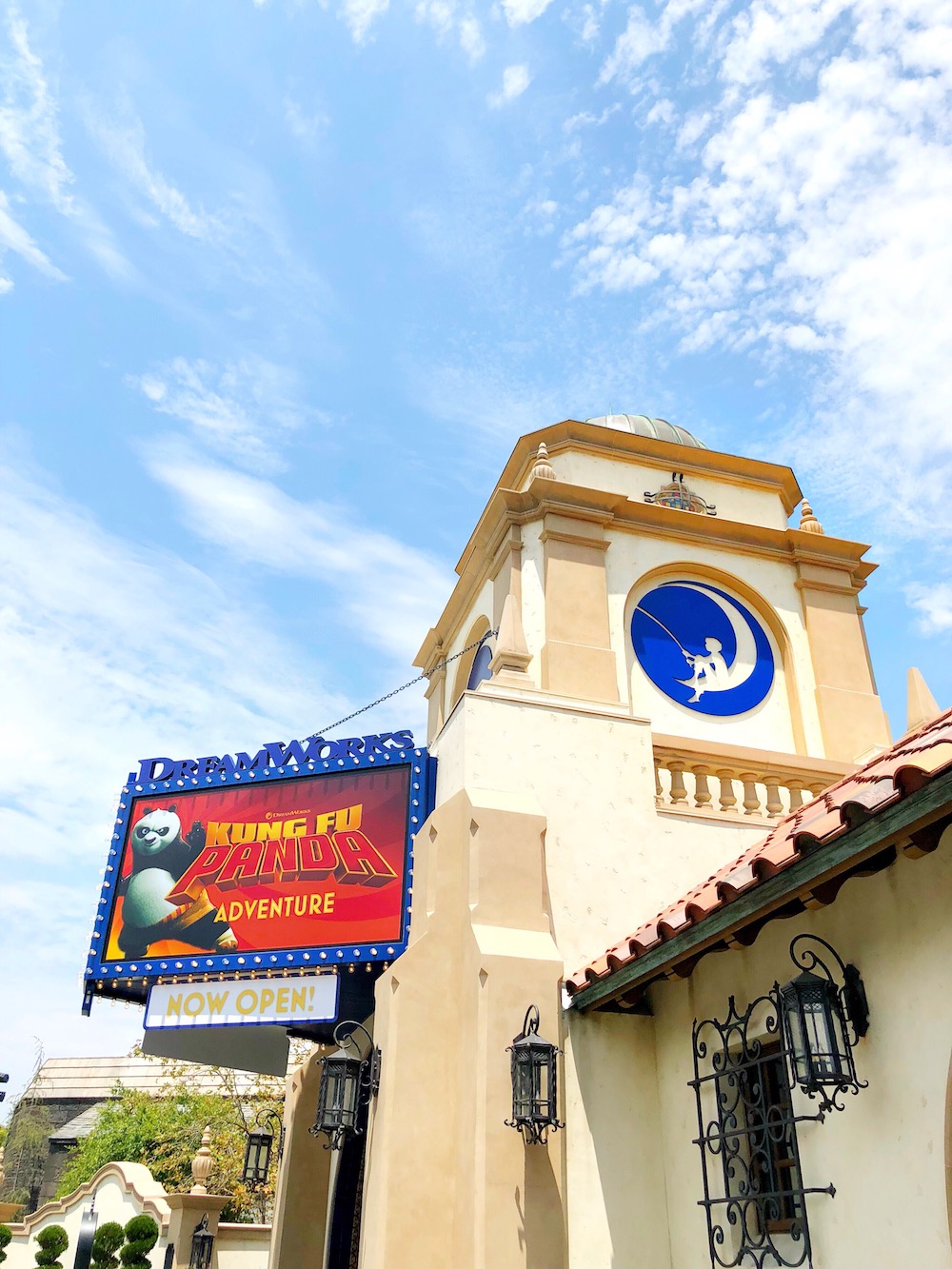 After the adventure, stop by and say hi to Po, Tigress and Mr. Ping at Universal Plaza. The characters are there throughout the day.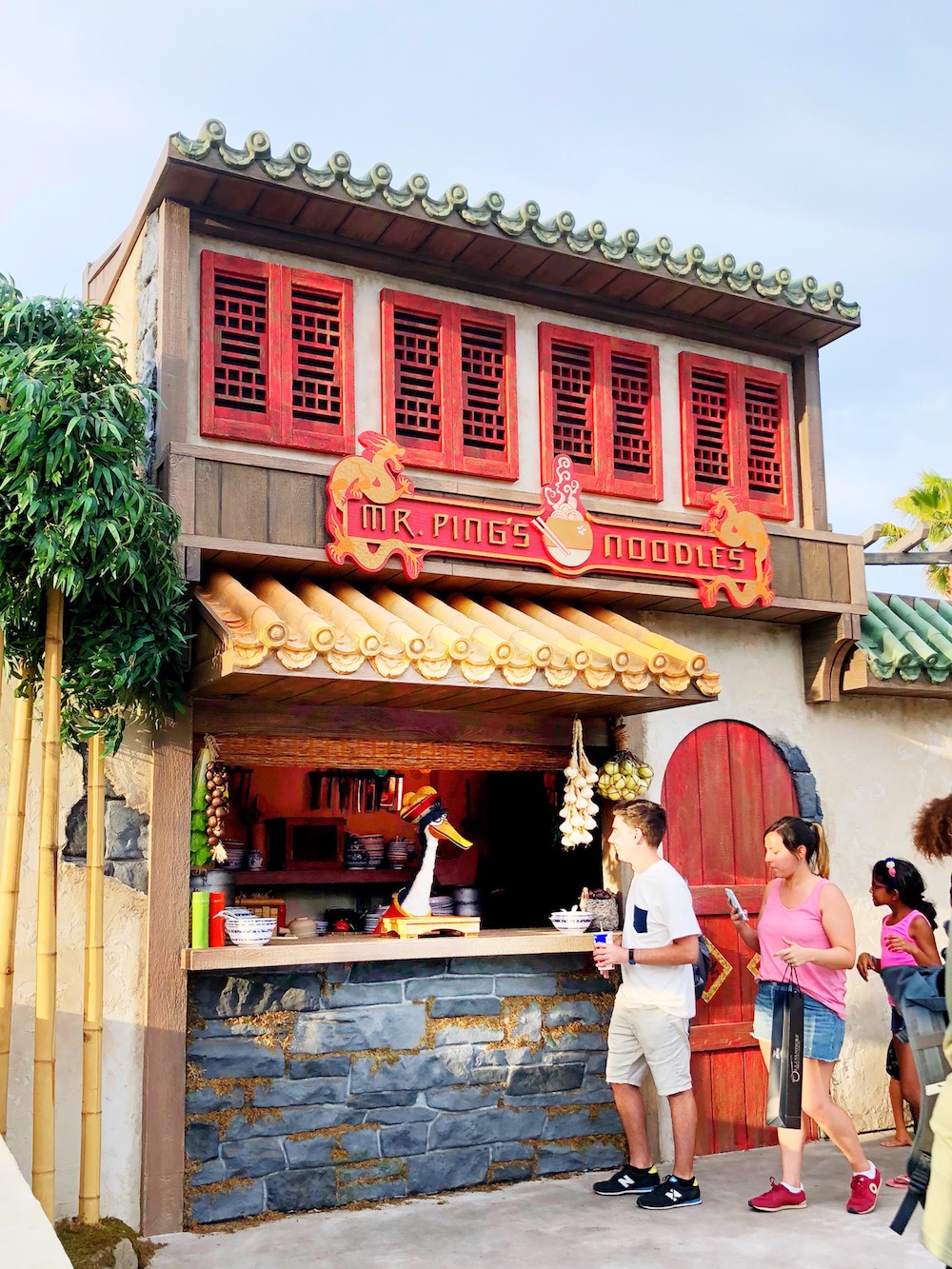 This is also where you can pick up some authentic Asian cuisine, like the chow mien noodles and BBQ pork dumplings pictured below. It was a good size meal with plenty of seating available near Mr. Ping's Noodle Shop. You'll also get the option of choosing between chopsticks and a fork, and you'll get a fortune cookie too!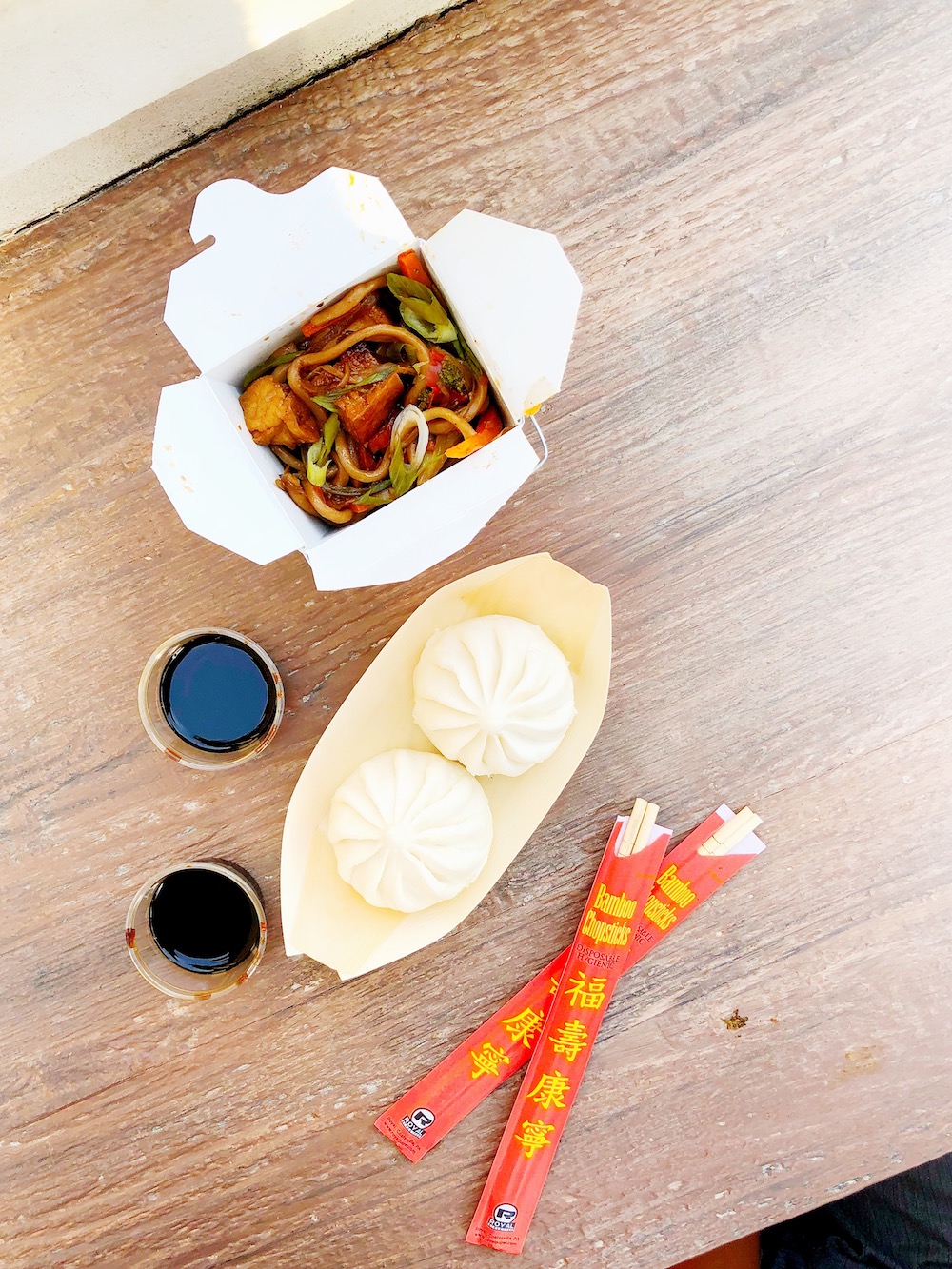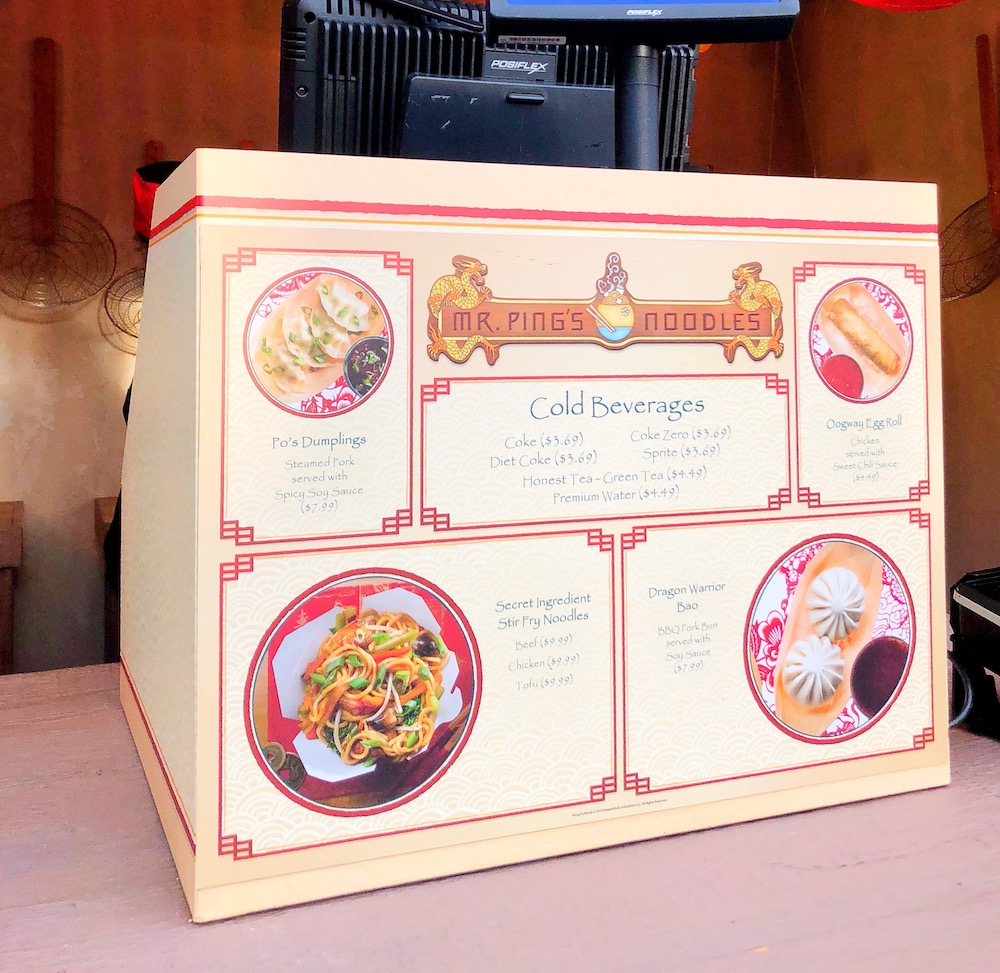 Jurassic Park
A lot of us grew up going on Jurassic Park – The Ride," and this Summer will be your last chance to enjoy it as it's going extinct on September 3rd!!! In in place, guests will be able to enjoy "Jurassic World Ride" in 2019. This is also a great spot to cool off because everyone on the ride gets soaked.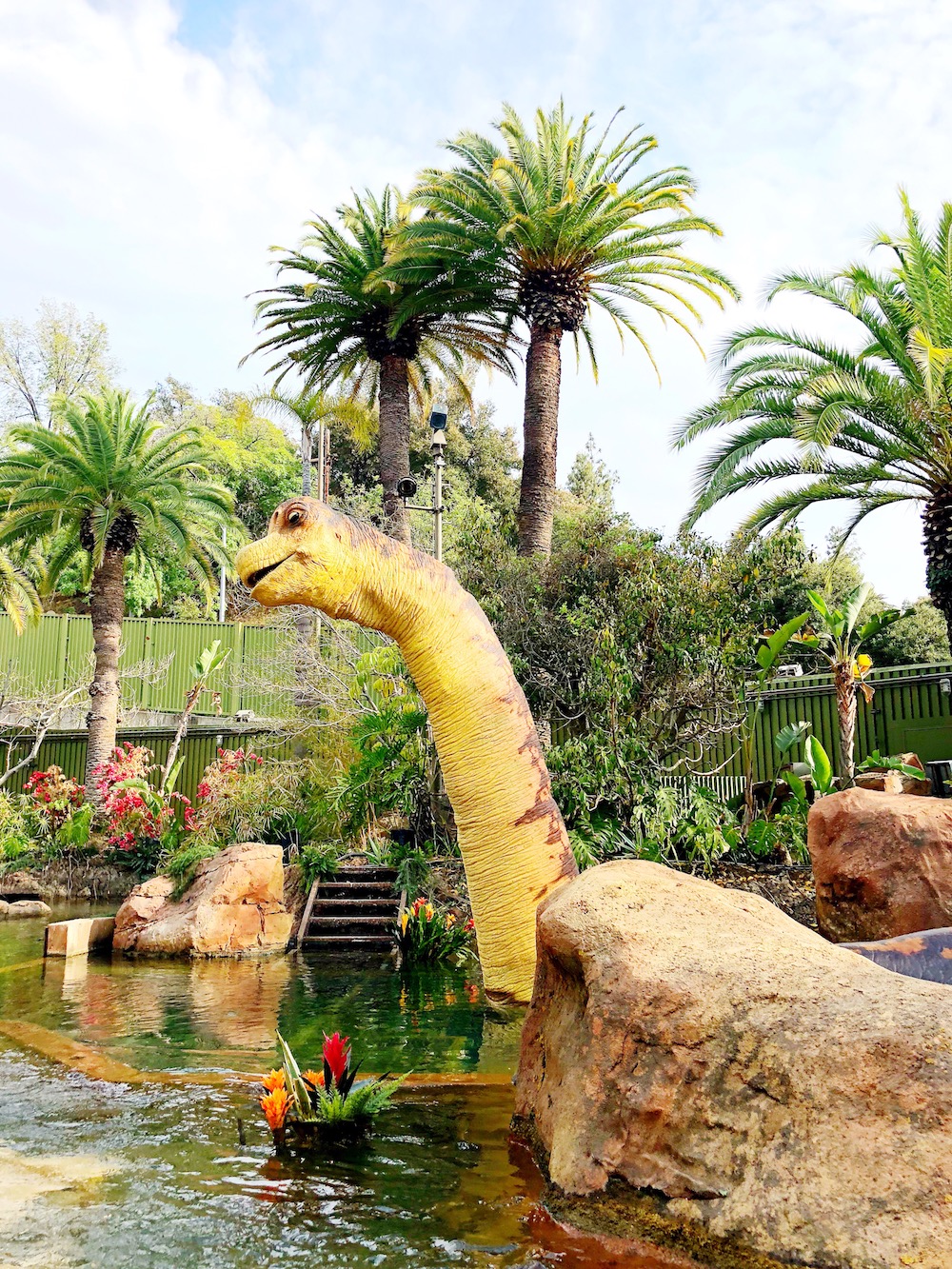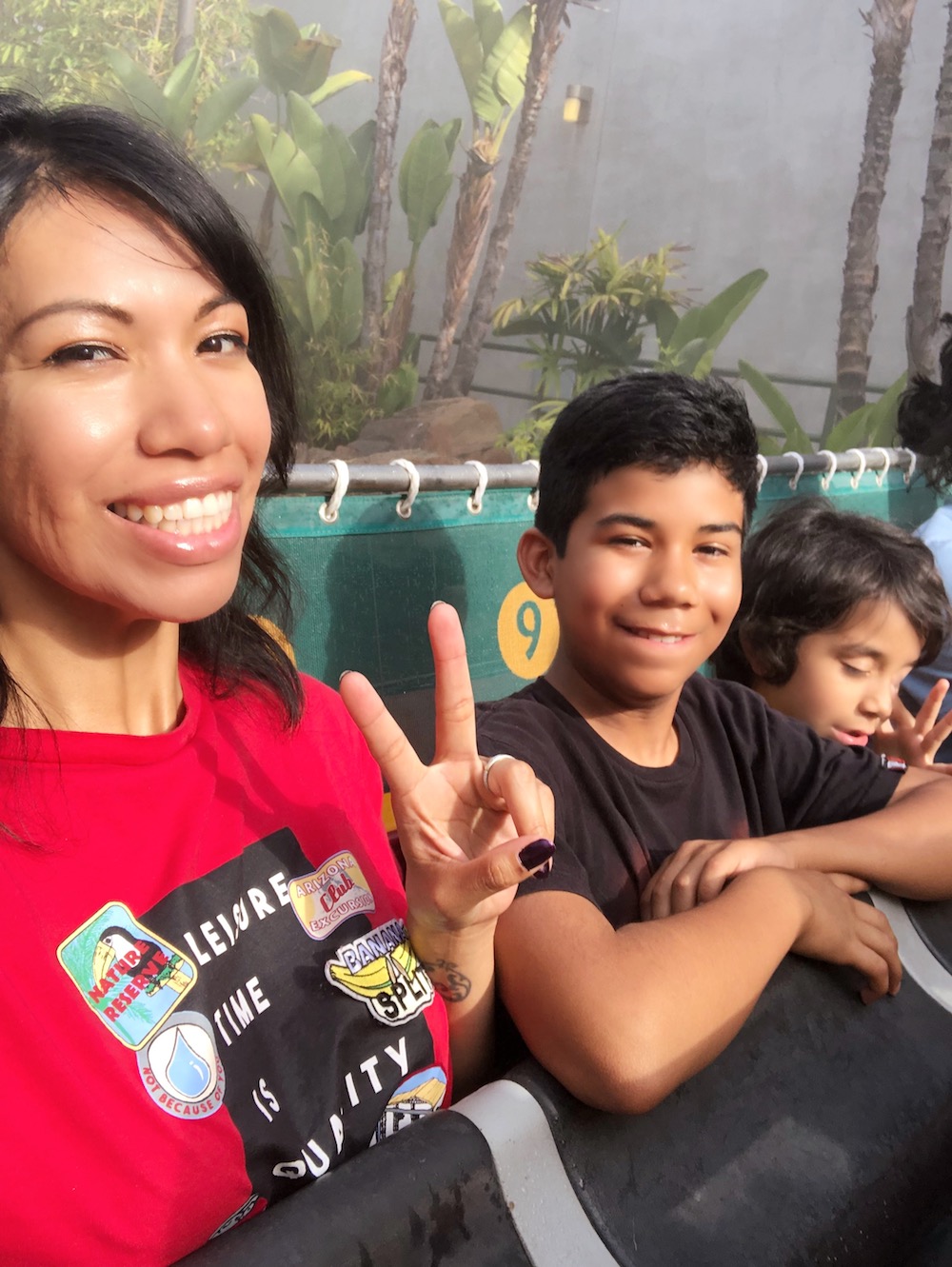 Guests can also confront Blue, the most popular velociraptor, outside "Jurassic Park – The Ride." "Raptor Encounter" is open throughout the day and if you hand your cellphone or camera to the attendant there, they'll be more than happy to take your picture.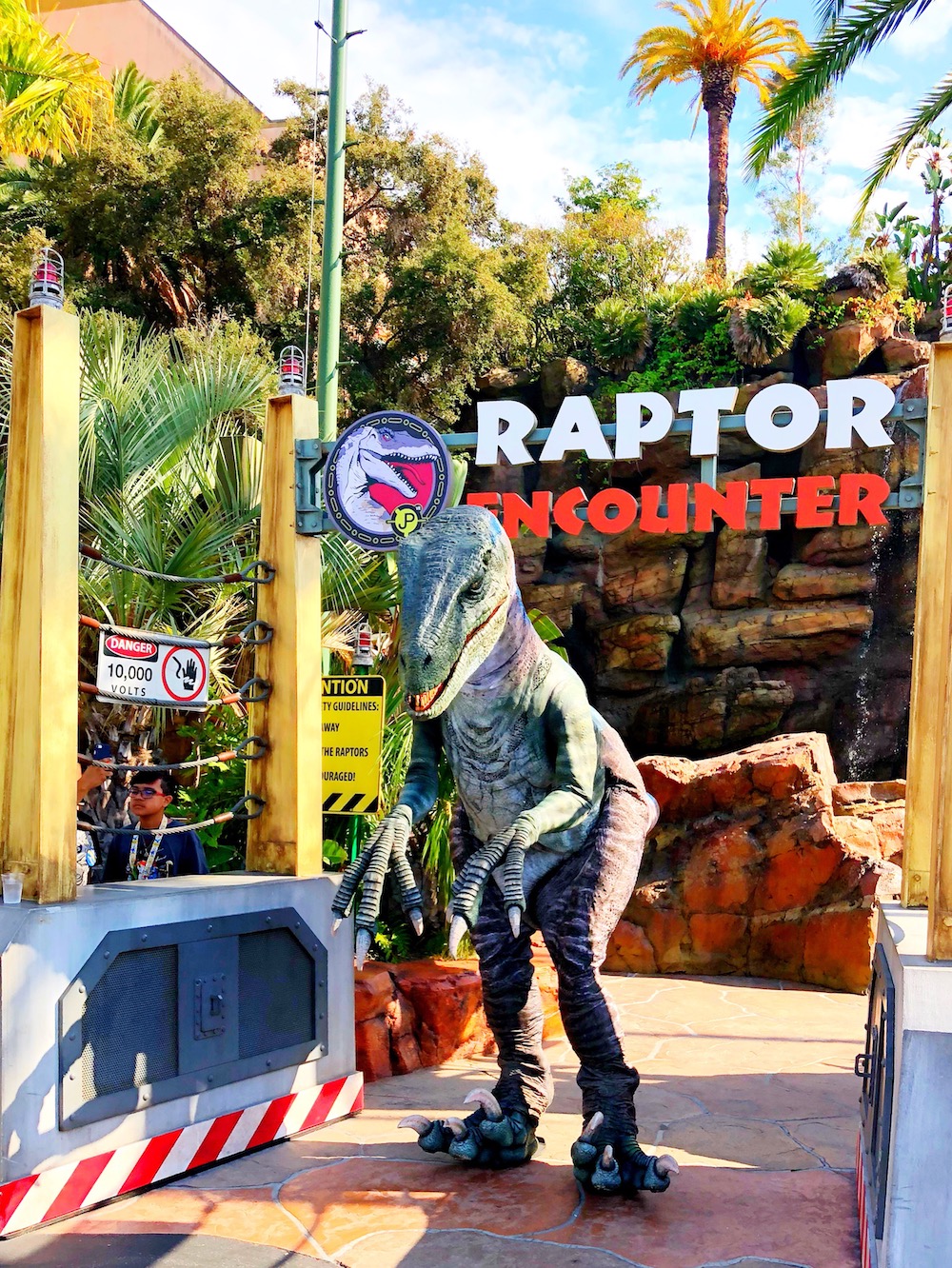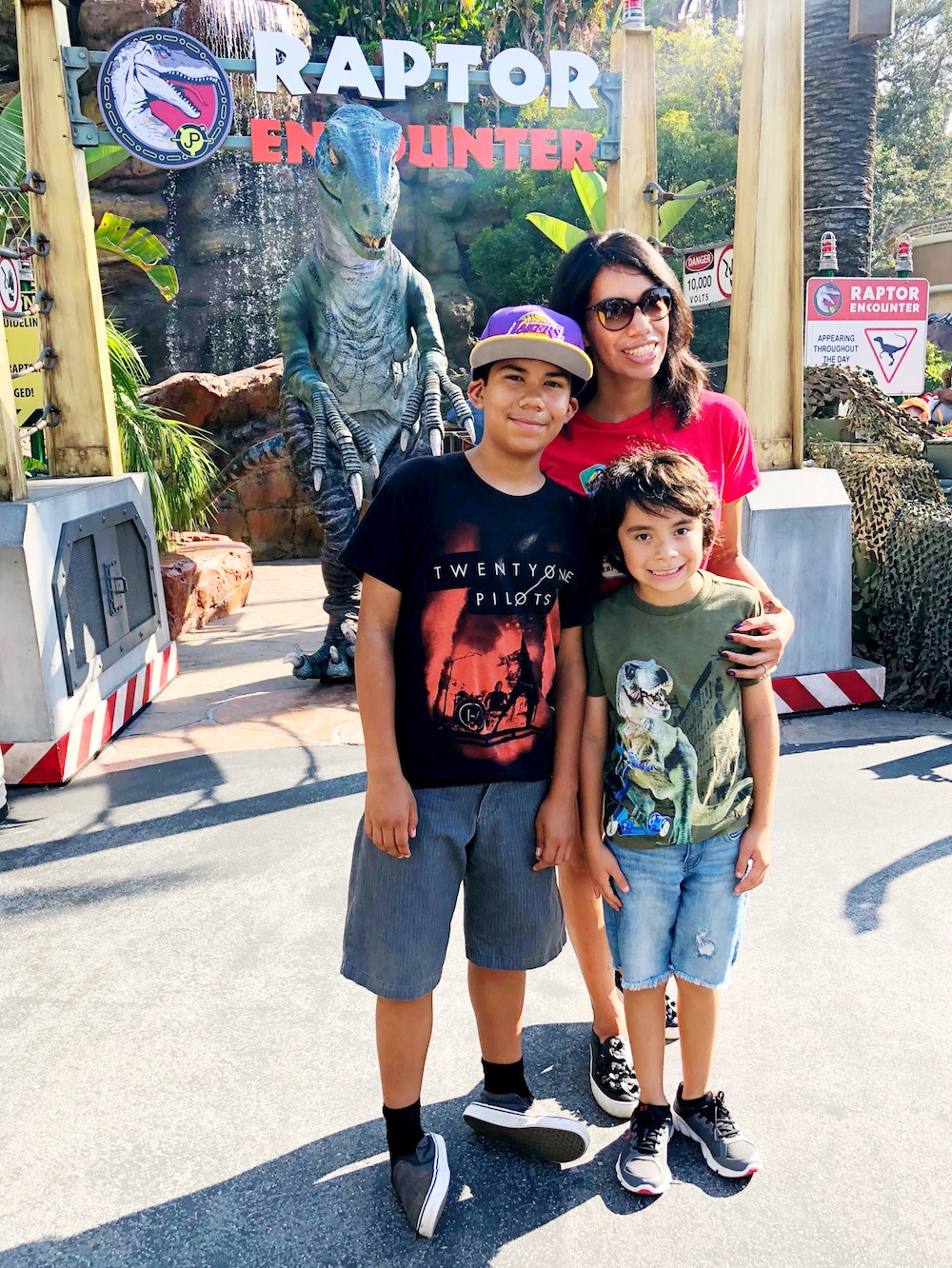 The Wizarding World of Harry Potter
And finally – become spellbound by the exciting new additions at "The Wizarding World of Harry Potter." This was our first time visiting that part of the park and it did not disappoint!!! We went on the incredible "Harry Potter and the Forbidden Journey" and "Flight of the Hippogriff." The later being super kid-friendly and short. The whole ride lasted like 30 seconds! Harry Potter and the Forbidden Journey is very different though. You literally feel as though you're soaring above Hogwarts and you get off the ride feeling exhilarated and maybe even short of breath. Note that for this ride backpacks, bags and such are not allowed. You'll have to store these in the lockers next to the ride who also offer a free two-hour storage window.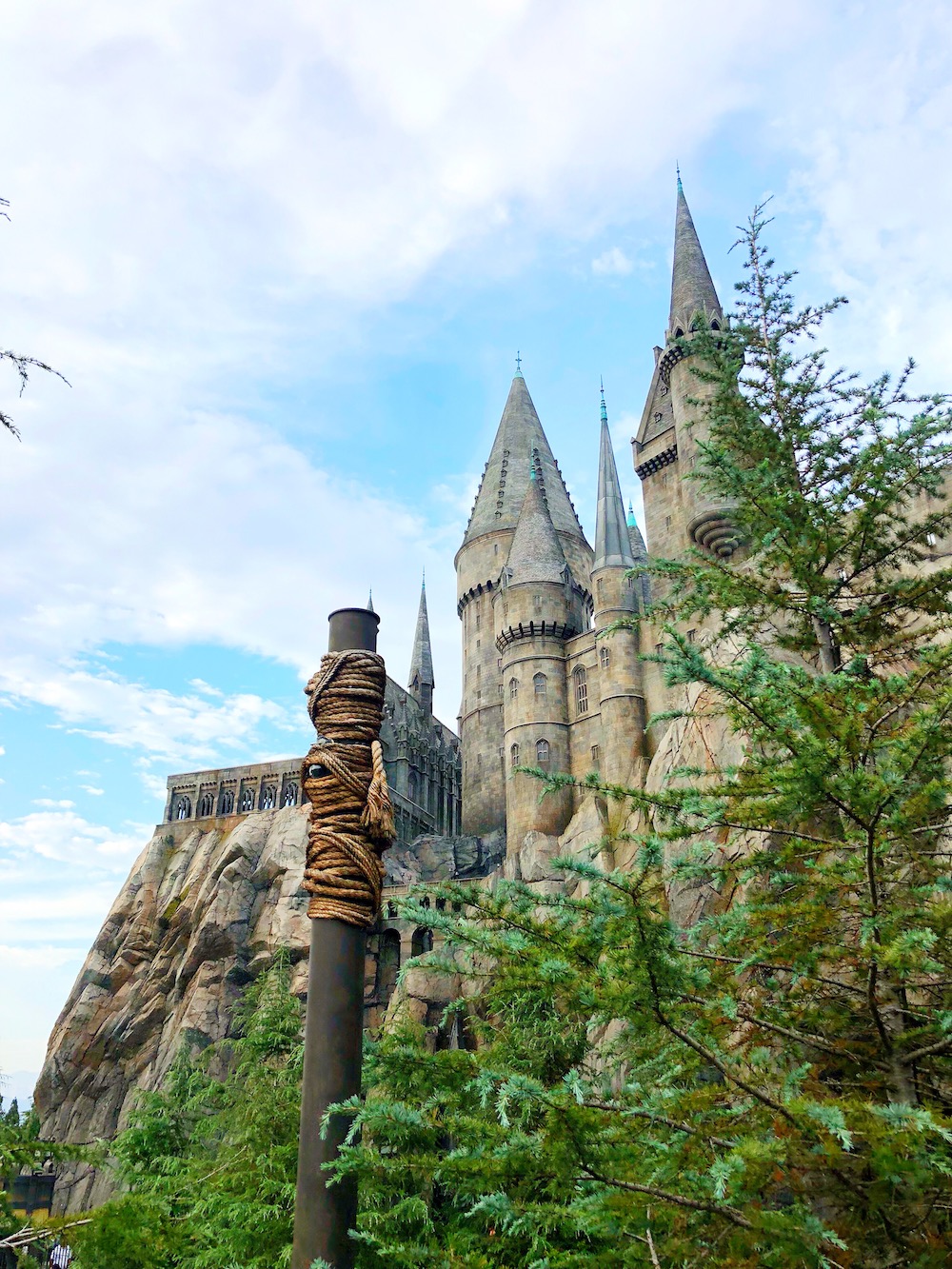 As you walk through the town, you'll also be able to shop for new wands that feature the Incendio fire-making spell and the Alohomora unlocking spell. Guests can also channel theirr inner wizard at Gladrags Wizardwear with new high-end costume replicas of Professor Severus Snape's robe and Hermione's Yule Ball dress, available in adult and kid sizes.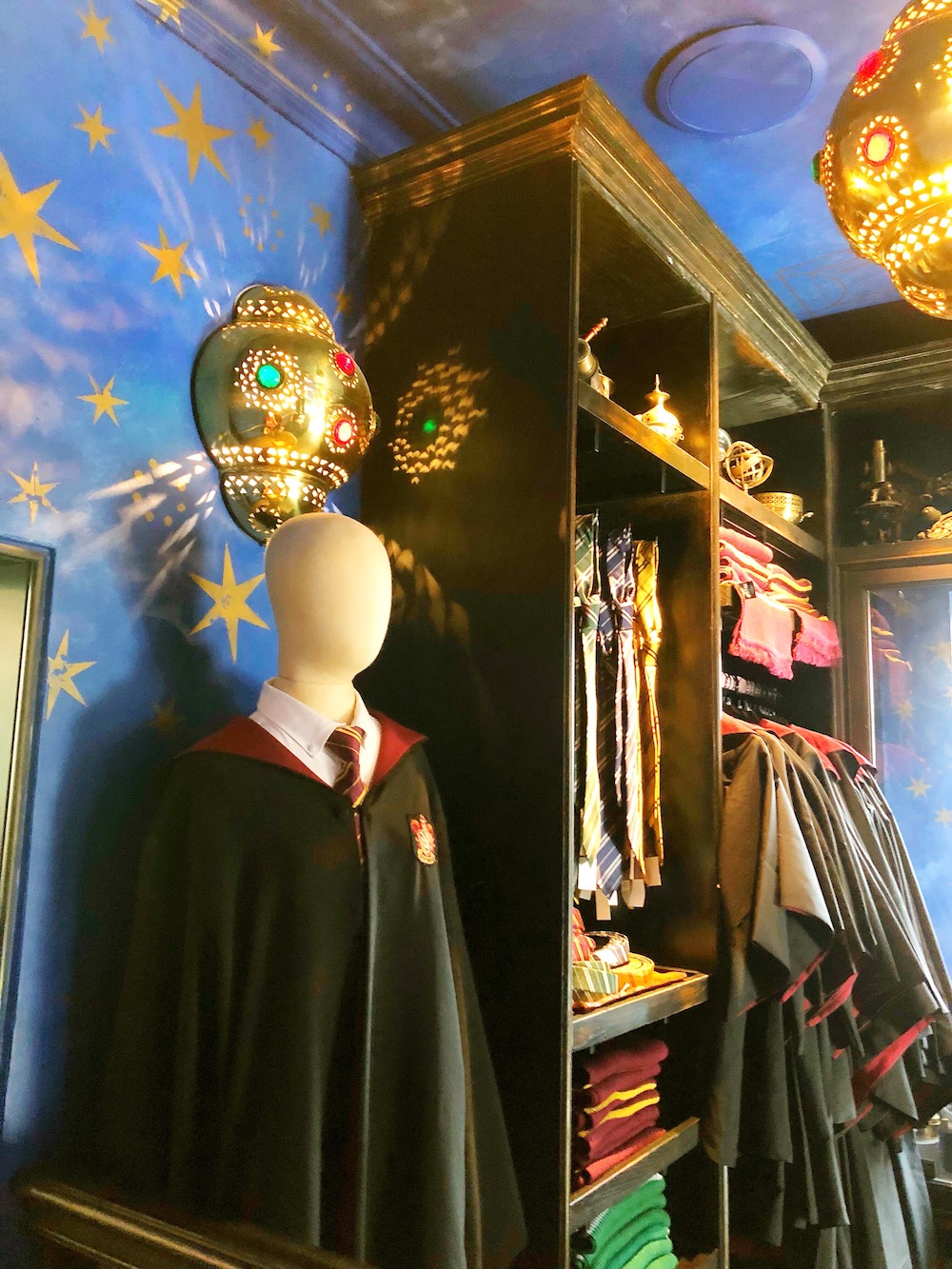 And if you get hungry, try the newly introduced lunchtime menu items at Three Broomsticks, including Ploughman's Lunch, Cheese Toastie with Chicken and Sunday Roast Sandwich. Top it off with butterbeer ice cream or a frozen butterbeer and you're good to go!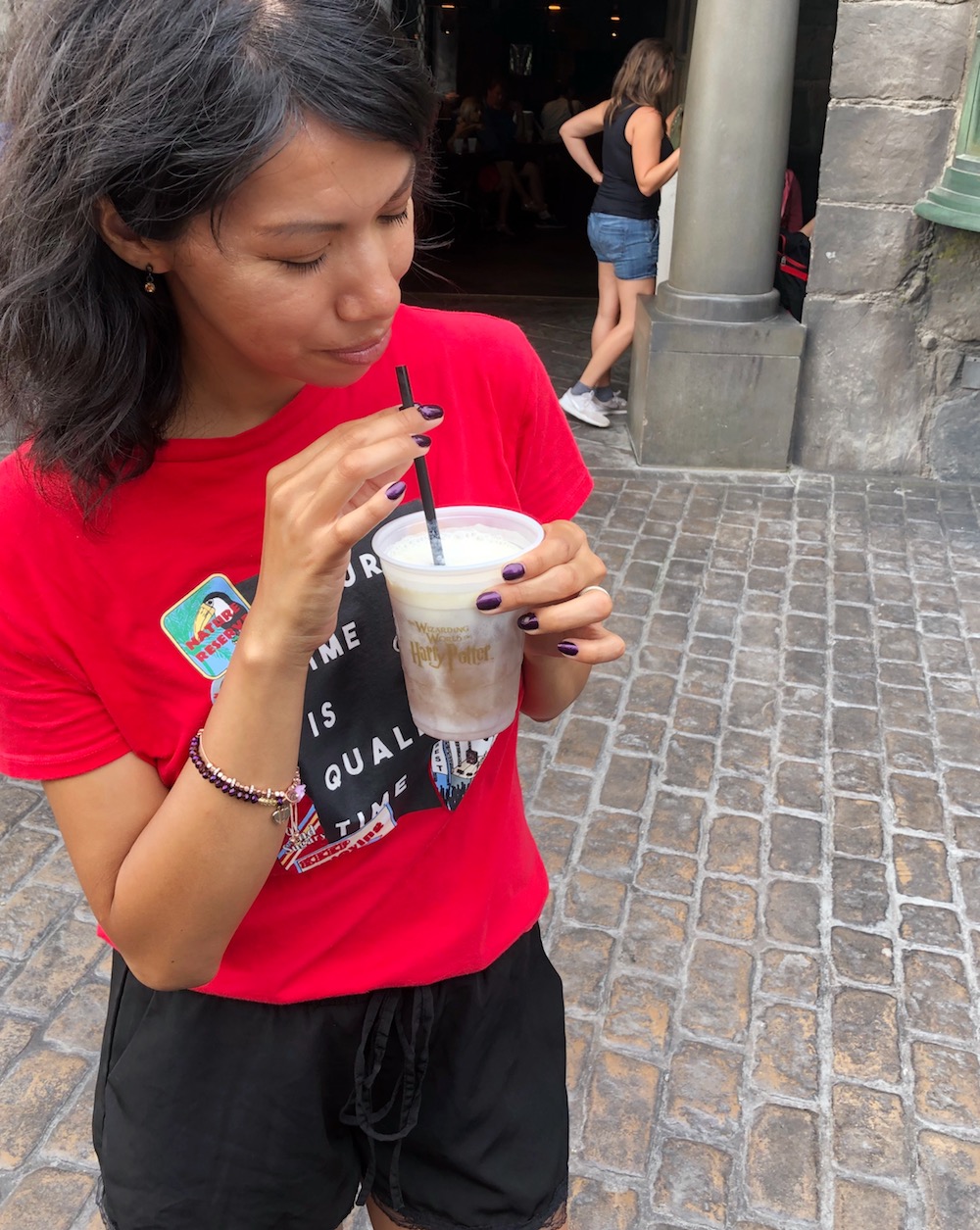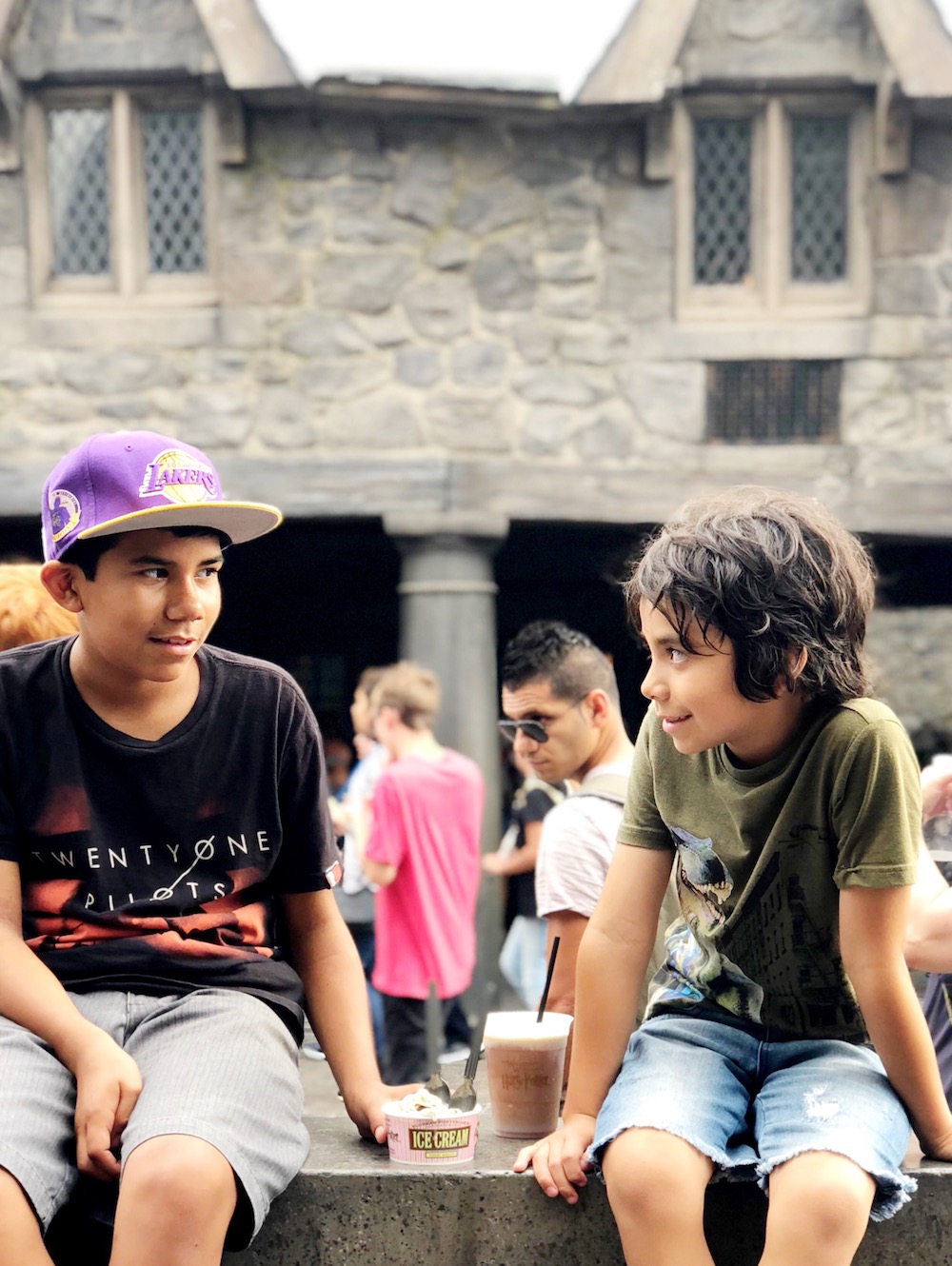 If you can, and the chiclets can stay awake, I would recommend that you make it over to the plaza in front of Hogwarts Castle to view "The Nighttime Lights at Hogwarts Castle" as it returns nightly from now – August 19, and September 1-3. We saw a show that started just before 9 pm, and that was the first show of the night. A few more followed after that, and those are the ones most recommended by the park because it's darker and you can see the lights and fireworks better.
The entire show is just seven minutes long. I filmed and posted it on Facebook, and you can watch it here:
The Universal Express Pass lets you do so much in a very small amount of time. In addition to everything I talked about above, we also went on The Simpsons ride and our favorite, the Studio Tour. We managed to get on every ride and because our line was a lot shorter, we were able to do the whole park in one afternoon.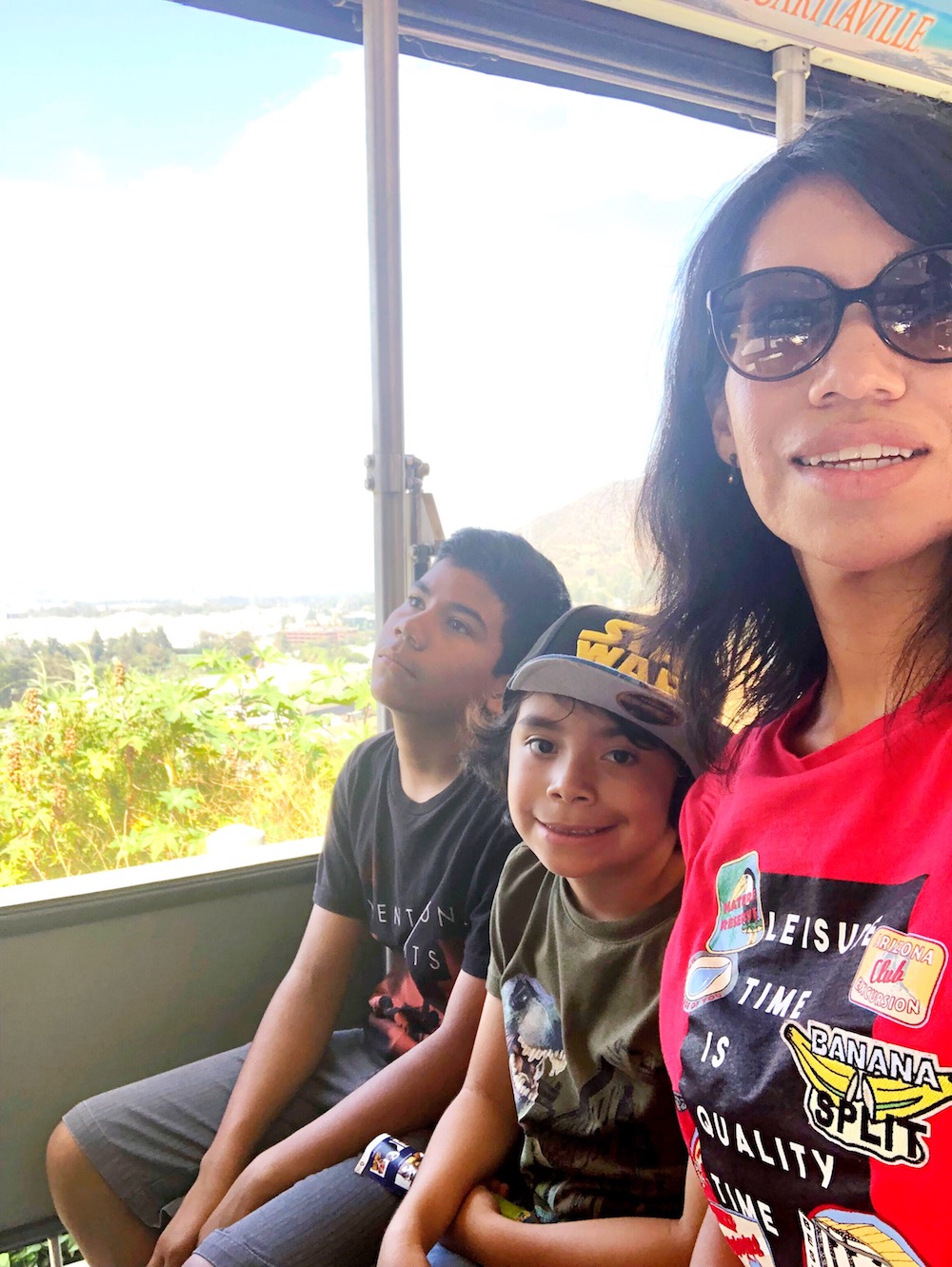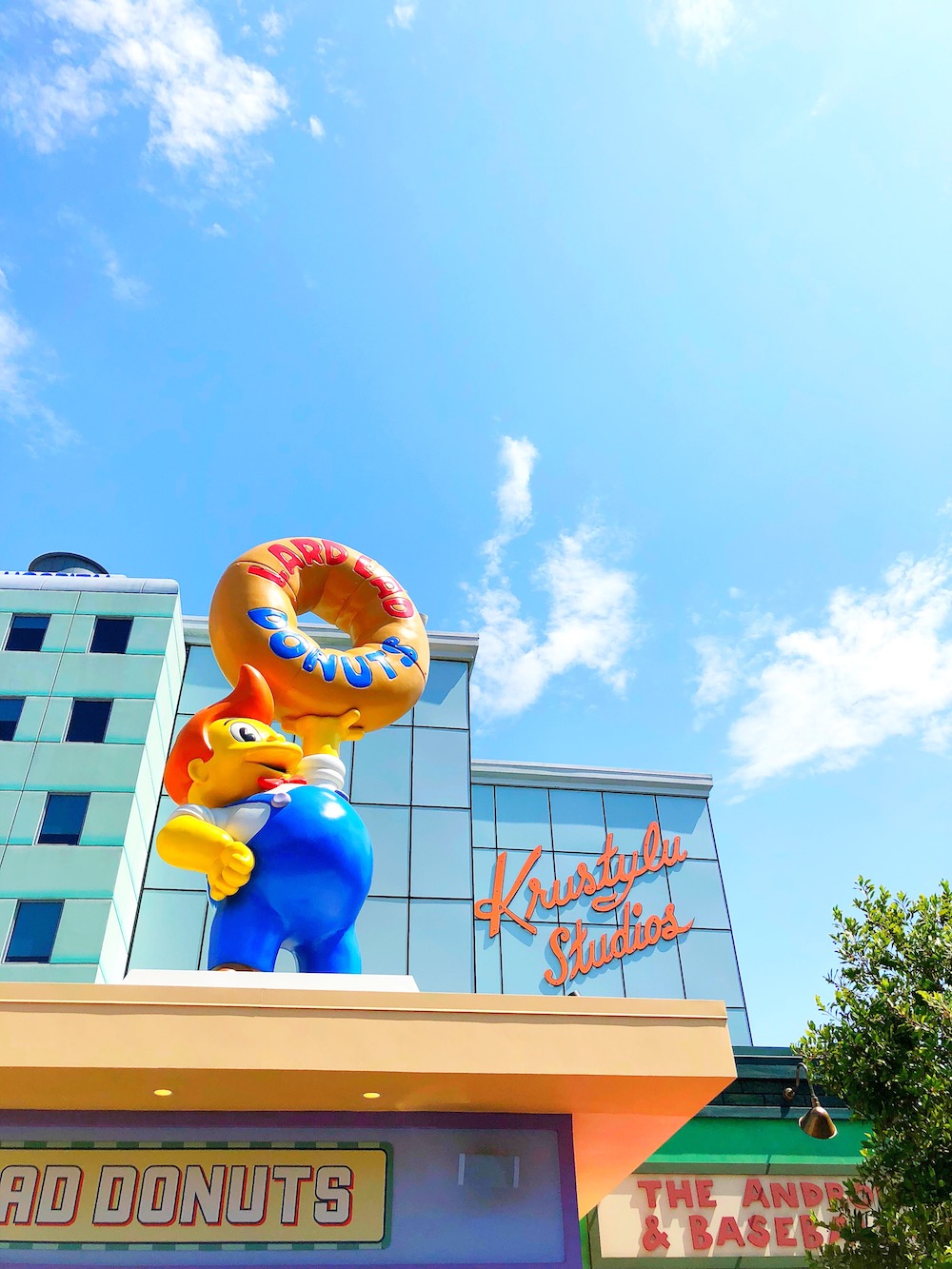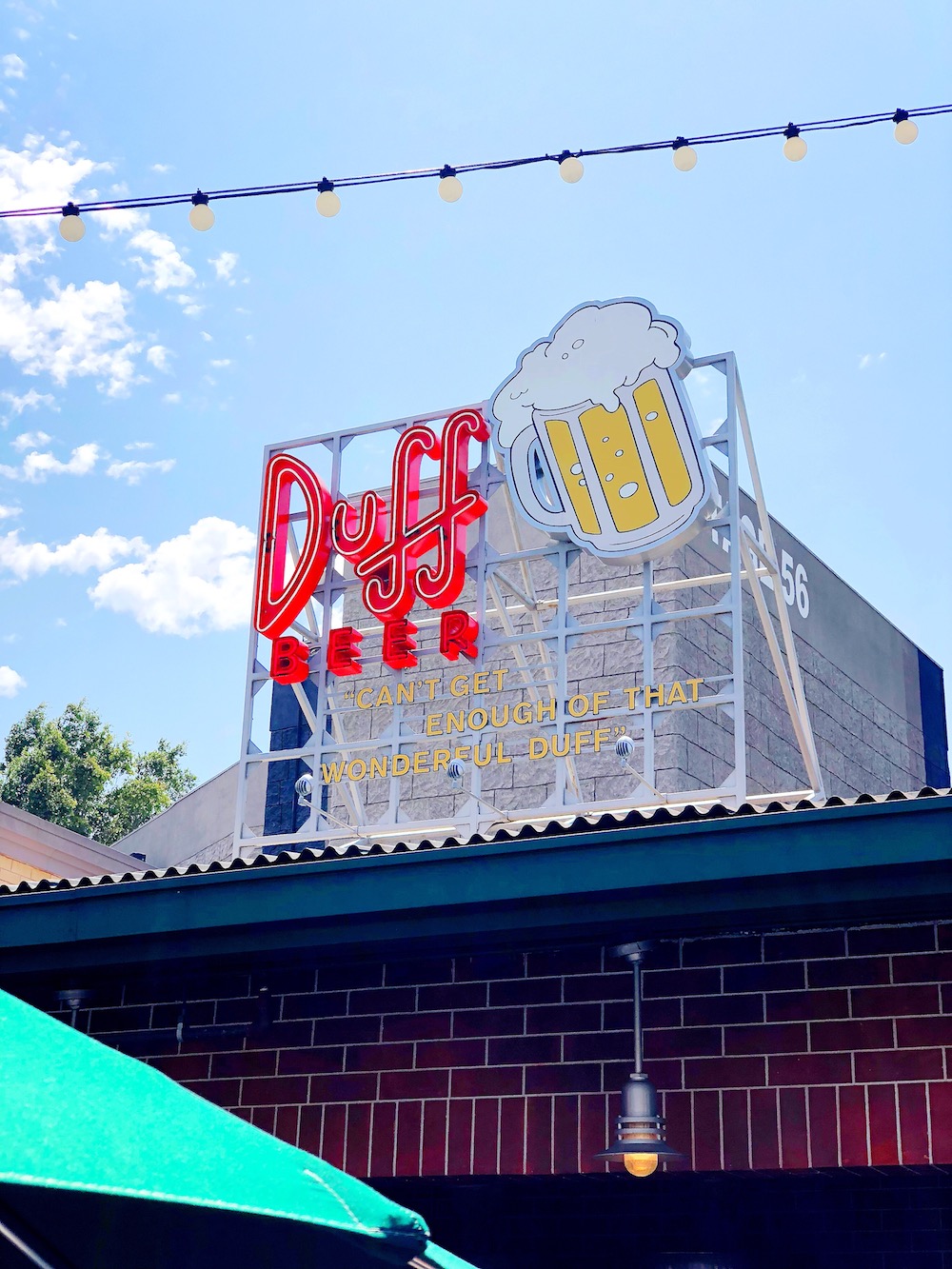 Visit universalstudioshollywood.com to plan your trip this Summer. And if you want to visit during the holidays, click here to read more about that experience.
Universal Studios Hollywood
100 Universal City Plaza
Universal City, CA 91608
Follow them on social, and use #UniversalStudiosHollywood to tag your pics!
Facebook: /UniversalStudiosHollywood
Twitter: @UniStudios
Instagram: @UniStudios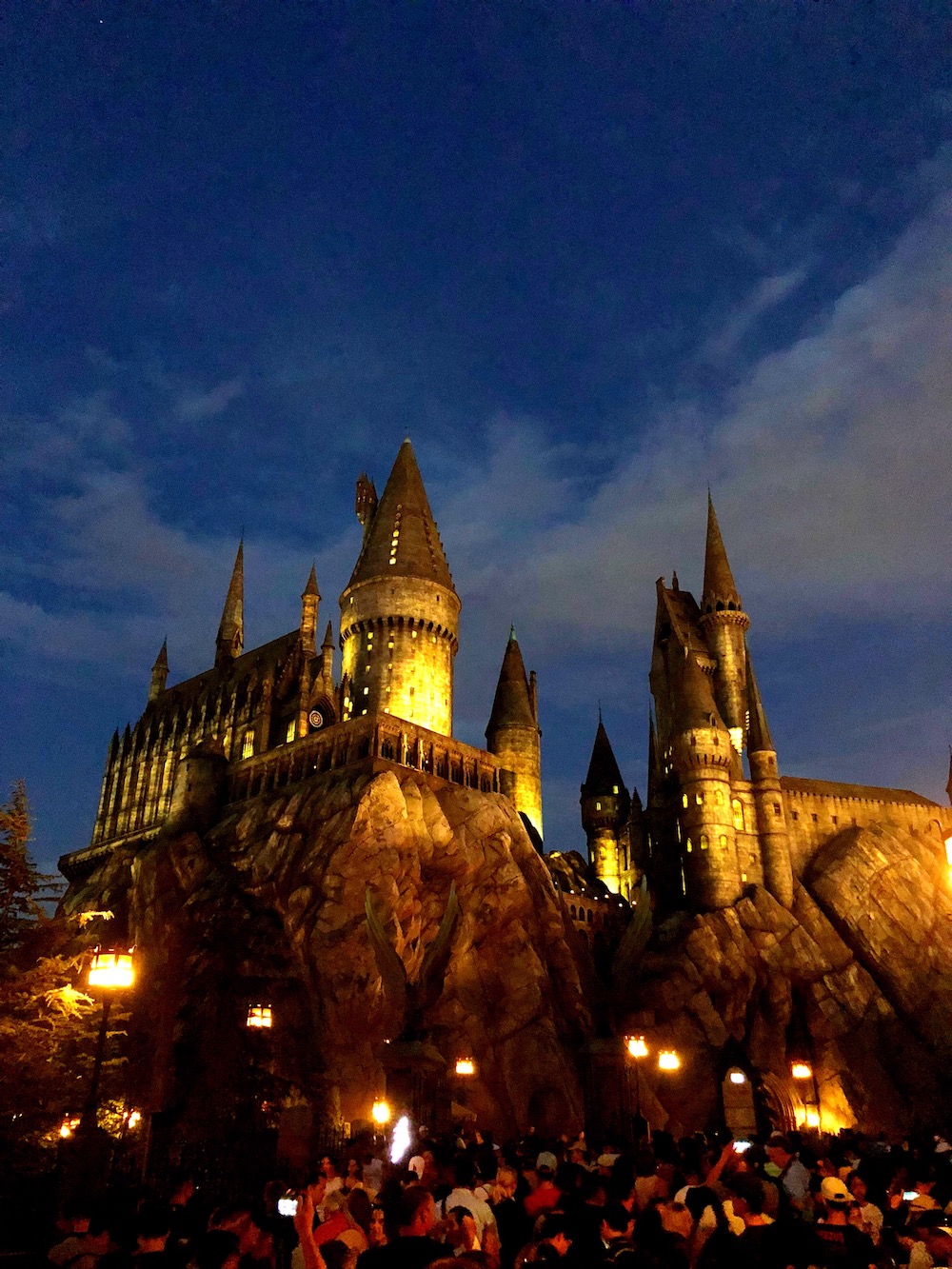 READ NEXT: Grinchmas arrives at Universal Studios Hollywood
Originally published on July 20, 2018. Last Updated on July 25, 2019 by Pattie Cordova