Holidays
Babies going for the gold at the Baby Olympics
There's full on baby fever happening right now after checking out the 2nd Annual Baby Olympics & Fair hosted by MOMS Orange County. This free event took place at Irvine Spectrum and featured some of the cutest, and most talented, babies who showcased their crawling, dance moves and costumes.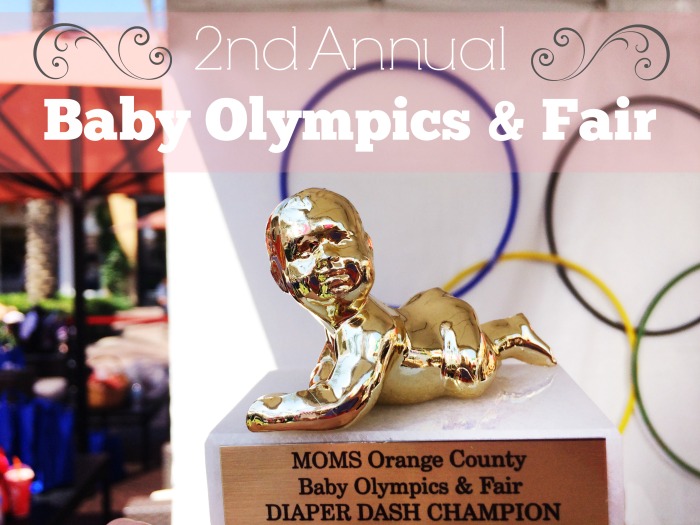 Parents of babies and children also had the opportunity to take advantage of services offered by MOMS Orange County and their partners. Services such as a visit with a clinical dietician, dental screenings and even a tour of a transport ambulance – all free of charge!
My favorite booth belonged to Healthy Smiles for Kids of Orange County. They are one of the largest nonprofit oral health providers for children and had a huge mobile dental clinic, "Smile Mobile 2," during the event. They had a table set up next to the mobile dental clinic with a great visual of just how much sugar goes into each drink. It was a very visual and easy way to see the amount of sugar in some of the most popular drinks.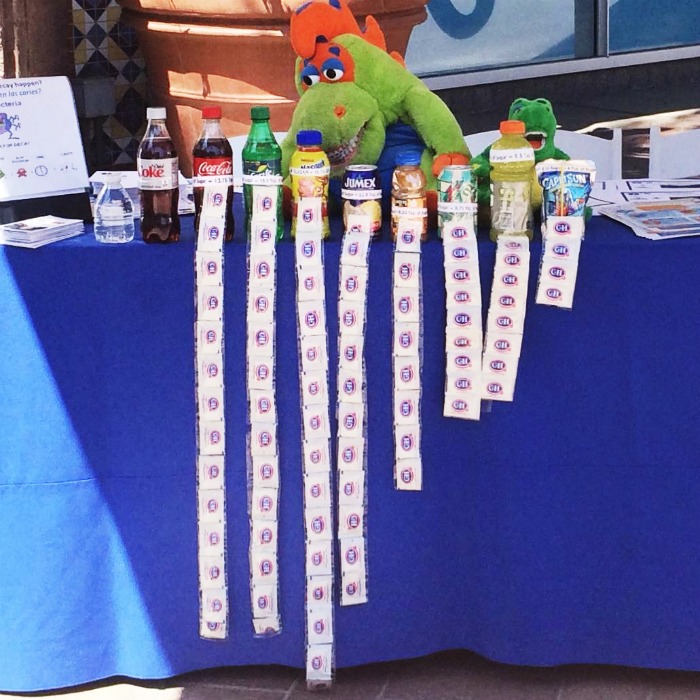 Healthy Smiles for Kids of Orange County is such an amazing resource for families in Orange County. They offer dental screenings for children via their mobile dental clinics, as well as dental health education. Visit the Healthy Smiles for Kids of Orange County site for more information.
And then… there were the babies.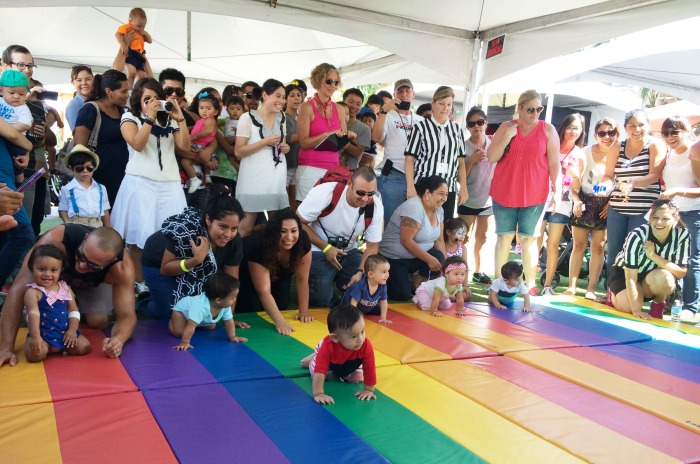 These babies participated in events including a bean bag shot put competition, 3.6 meter diaper dash, 6.6 waddle dash, hula hoop contest, dance contest and costume contest. It was both hilarious and super cute to watch all them babies. There were so many shenanigans going on. Check out this one!
The contests weren't limited to the little ones though. Some papás had the chance to show off their diaper changing skillz during the daddy diaper changing contest.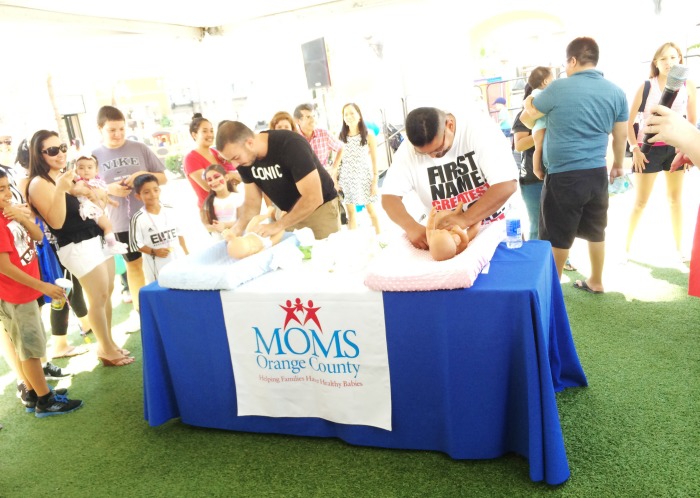 Now there's no excuses for not changing the baby, especially since these daddies can get it done in under a minute.
The 2nd Annual Baby Olympics & Fair hosted by MOMS Orange County proved to be another great event for families in Orange County. It shared with the community all the great services that the non-profit, MOMS Orange County, offers for low-income pregnant women. I invite you to read more about this company and support the organization so that we can continue having healthy babies in this gorgeous county by visiting http://www.momsorangecounty.org.
Originally published on September 25, 2014. Last Updated on July 19, 2016 by Pattie Cordova