My son turned five earlier this month and we took a trip up to The Children's Place to do some shopping (one of his favorite activities). We shopped for Winter fashion trends for the boys, which was made even easier because The Children's Place has set-ups around the store that tells us which trends are in right now.
Chilly weather layering with cool looking hats and scarves.
Coordinating scarves, gloves and scarves for baby boys and big boys.
Bright sweaters with a plaid button-shirt underneath. Easy layering.
Character tees never go out of style! Especially vintage super heroes like the Avengers.
We had a great time shopping at The Children's Place. We went home with a nice amount of clothing, shoes and hats and spent under $80 (thanks to a 20% off coupon AND sales).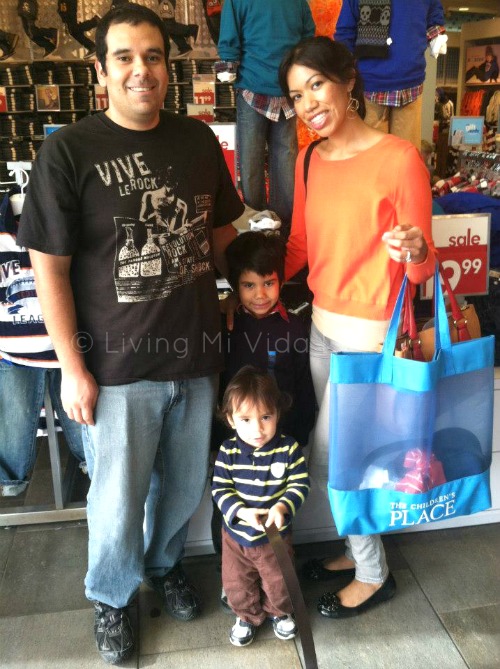 My five year old chose out a wonderful every day outfit. As a mom, it's a favorite of mine because the dark colored pants will hide stains, and the fedora takes it up a notch. The character tee features one of his favorite characters and although he does know how to tie his shoes, the shoes he chose out eliminate that task (which also means that we get out of the house faster)
Which trends will your kid wear this season?
[disclaim]This is not a sponsored post. I received a gift card to facilitate our birthday shopping trip to The Children's Place. All thoughts, opinions, images and video are my own.[/disclaim]
Originally published on December 22, 2012. Last Updated on August 9, 2017 by Pattie Cordova