Family
Free Three Kings Day Printable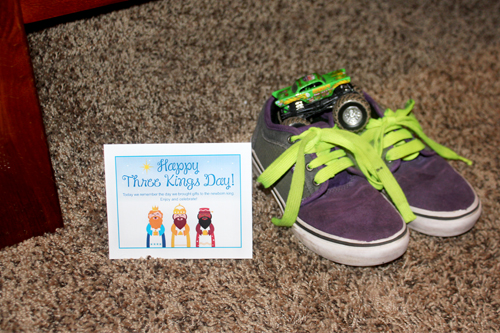 We're preparing for Three Kings Day at home. My friend, Jill of PopsicleBlog, has made a printable for us to use on January 6th when the three kings stop by and leave the kids a small gift.
Three Kings Day is a religious holiday falling on January 6th, commemorating the day when a group of Kings arrived to worship and bring three gifts to the baby Jesus after following a star in the heavens.
Three Kings Day printable
This is a FREE printable that she has made for me to share on Living Mi Vida Loca. Click the following links to get your free "Happy Three Kings Days" card printable:
Print it out and place it next to your kid's shoes with a little gift next to it. Alternatively, you could also use them as greeting cards for adults (or adult kids) and maybe place a little gift inside (like a gift card).
If you use the printable, we would love to see it in action on our Facebook page!
Happy Three Kings Day!
Related content
Celebrate Three Kings Day at Disneyland Resort
Imprimible para El Dia de los Reyes
What is Three Kings Day?