Holidays
Thankful cards in Spanish and English to use on Thanksgiving
There are so many things to be thankful for this Thanksgiving, and I hope that these Thankful cards will make for a fun activity before your meal. Print them out (available in either Spanish or English) and hand them out to your family and guests. It's a beautiful task to do, and then share your answers afterwards.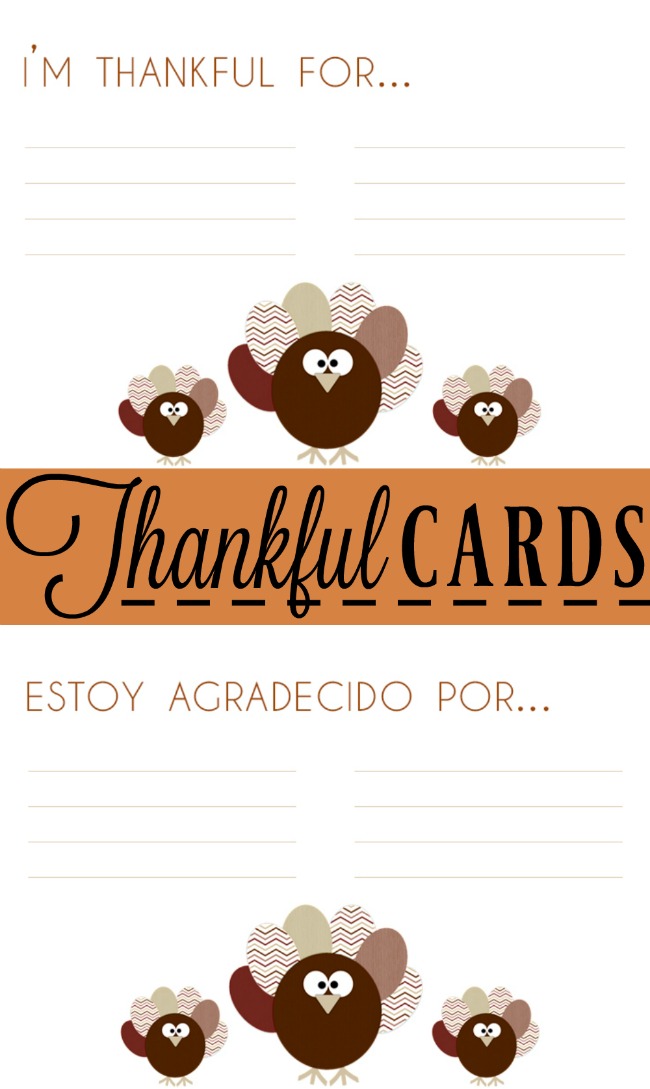 Please pin the image above to share this post with others, or send it to your friends and family so they can get their FREE Fall Thanksgiving printable too!
You can also get the Thanksgiving cards list in English or in Spanish. Have a beautiful day!
Happy Thanksgiving and Feliz Día de Acción de Gracias.
Originally published on November 24, 2016. Last Updated on September 25, 2019 by Pattie Cordova