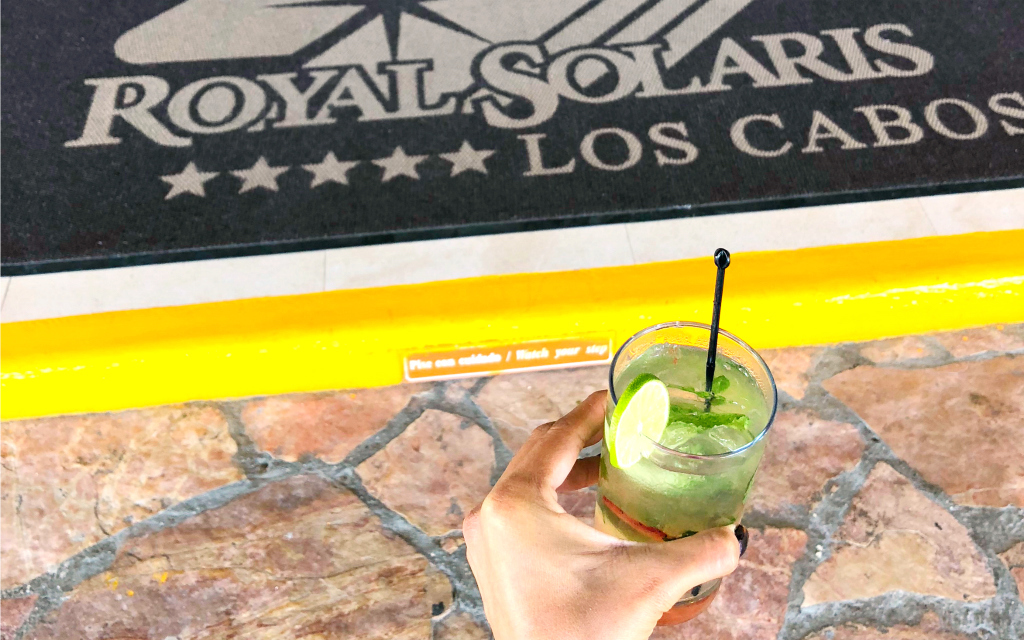 My favorite pick for a multi-generational vacation in Los Cabos is Royal Solaris Los Cabos.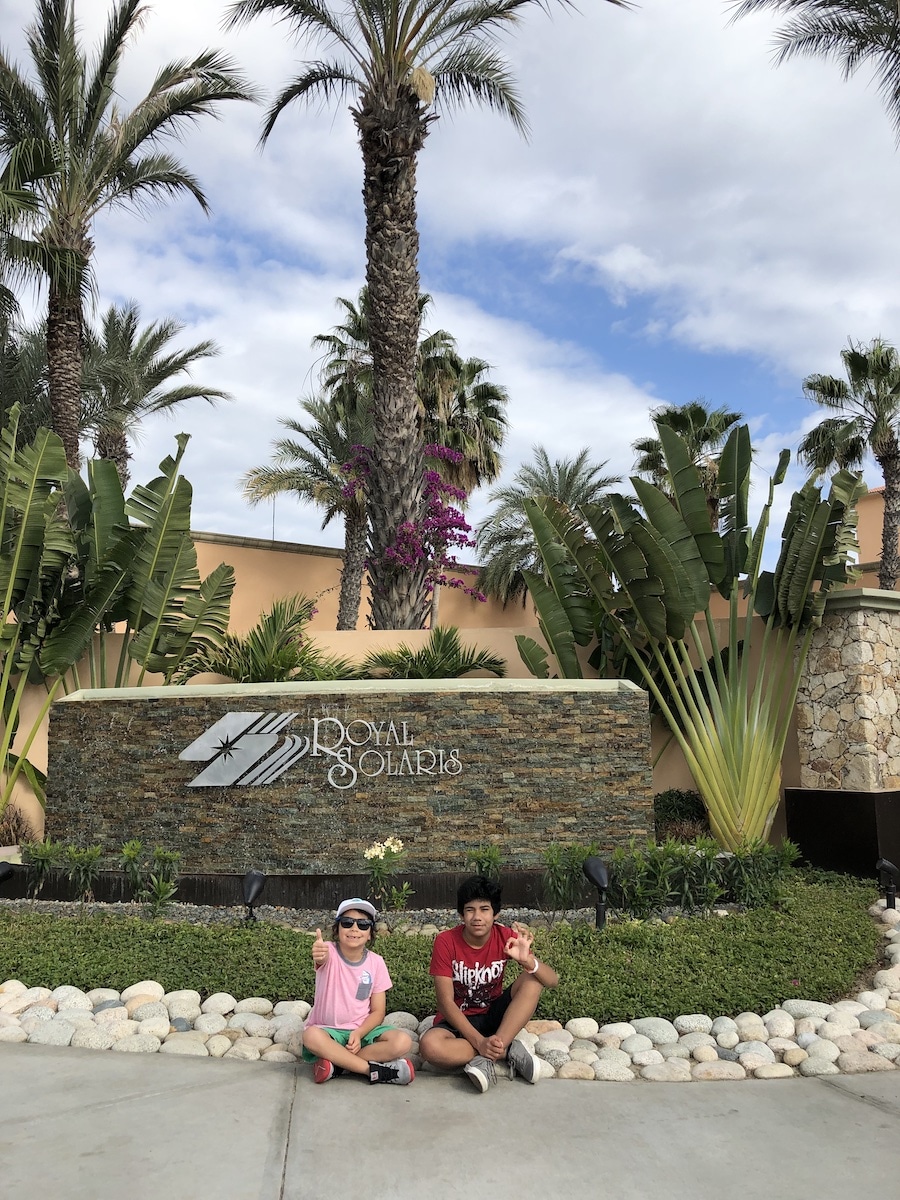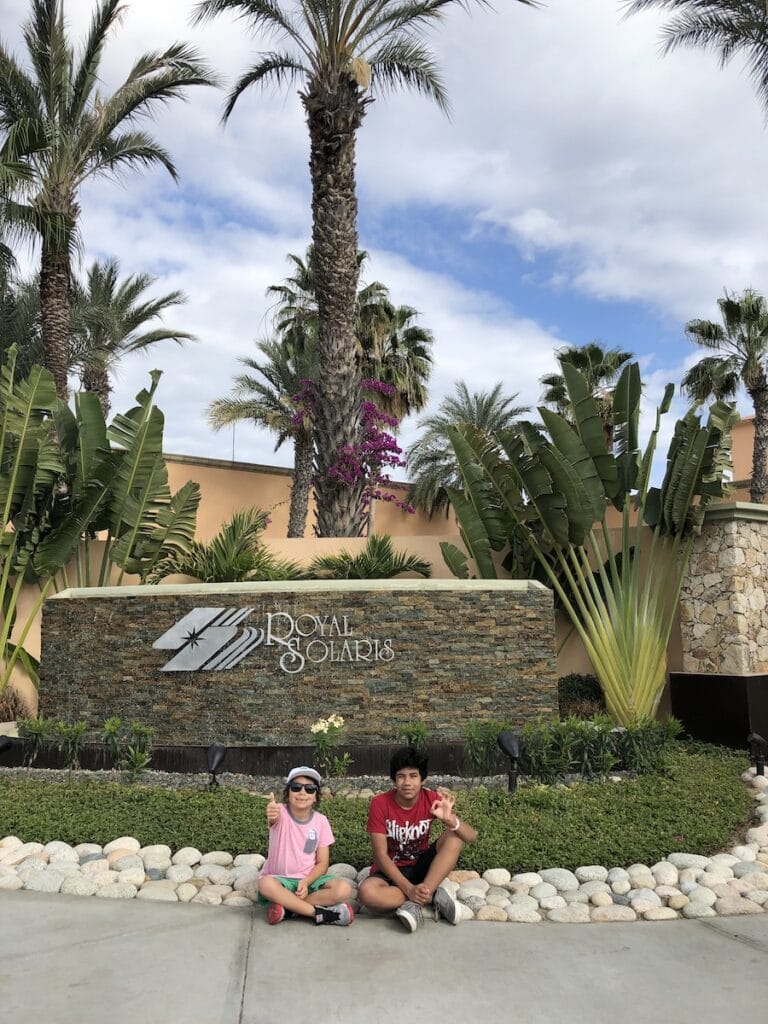 Beach visits, exploring new places, eating delicious meals, going on fun adventures … this is something that many of us want to experience as families. For many nowadays, these family vacations are also including Abuelita and Abuelito, I know mine do. My chiclets enjoy having Abuelita around and creating new memories with them.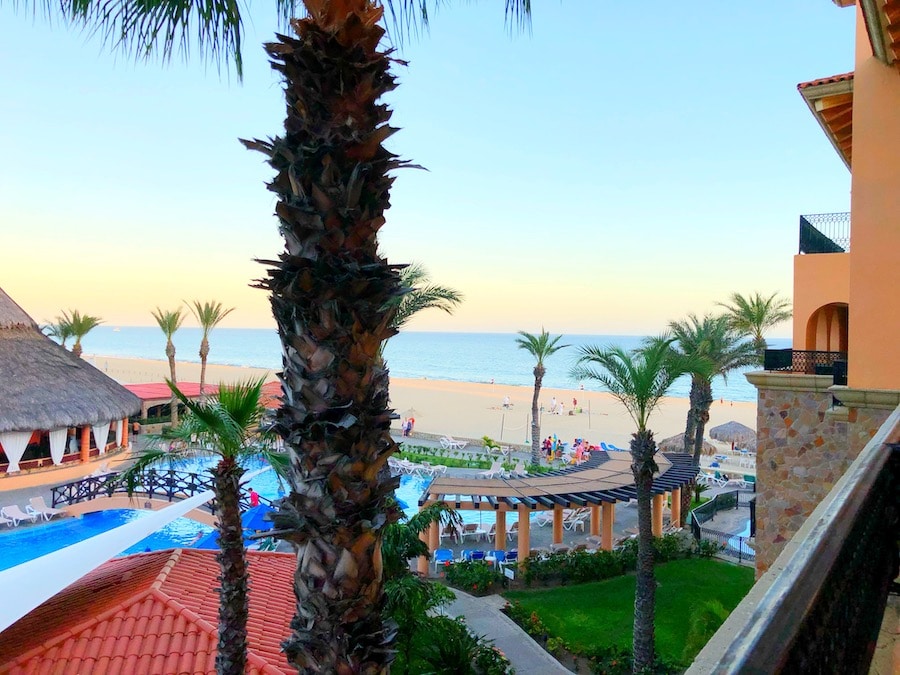 I like having Abuelita around because it means that the Hubster and I can have more one-on-one time. Whatever the case, multi-generational-friendly resorts are quickly becoming something that I look for when planning a vacation. If you're doing the same and planning a trip to Los Cabos, let me tell you why a recent visit to the all-inclusive Royal Solaris Los Cabos has me moving it to the top of my vacay wish list.
Royal Solaris Los Cabos
Royal Solaris Los Cabos is an 18-year-old property that is heavily family-friendly and located just 20 minutes from the airport and five minutes from the historic downtown area of San Jose del Cabo.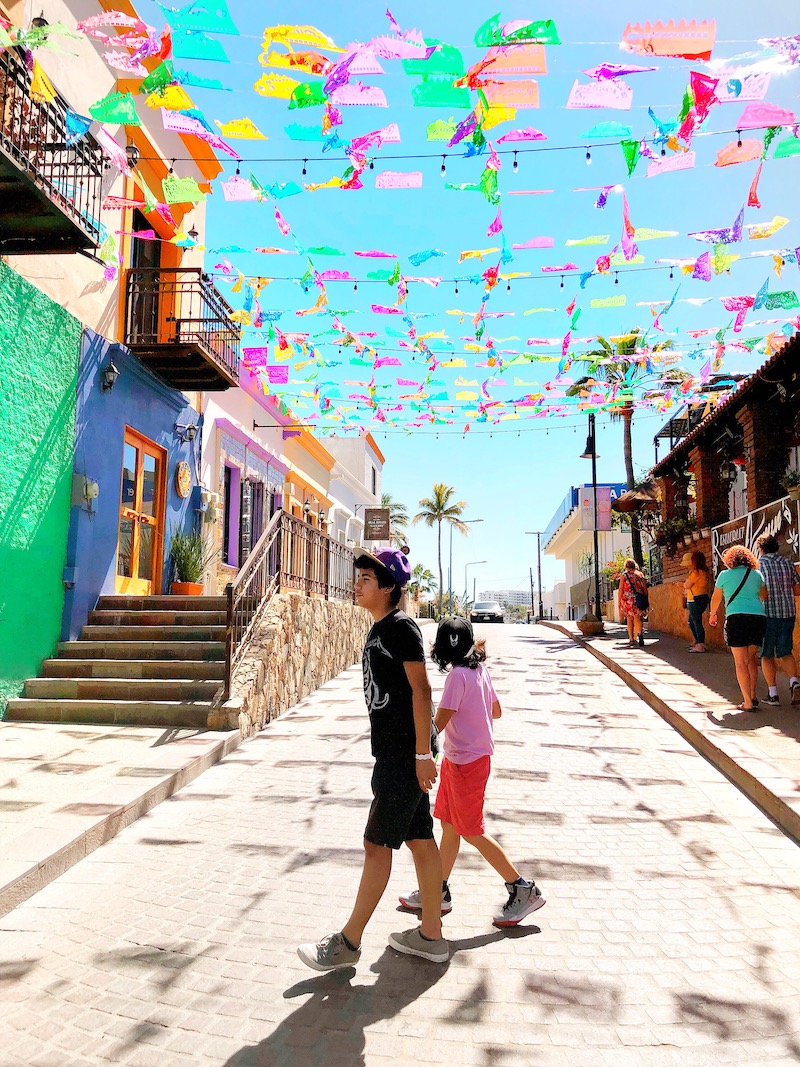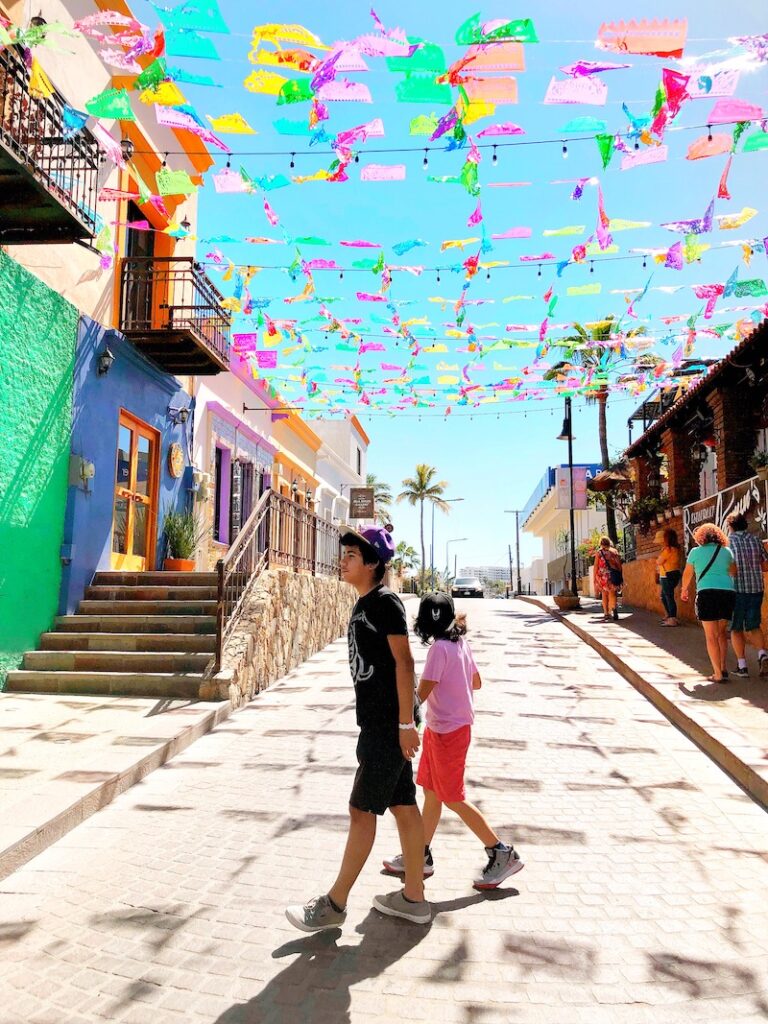 Tip: Join locals for an art walk every Thursday from 5-9 p.m. Meet and greet local artists and shop the booths set up around the plaza.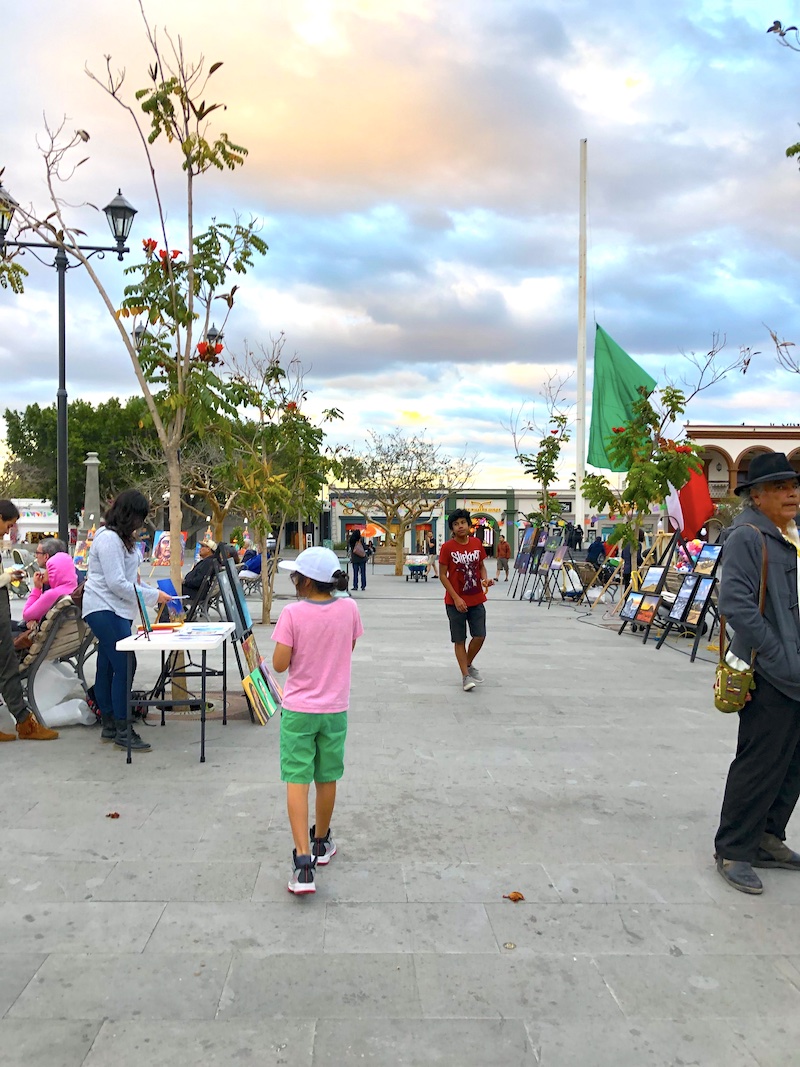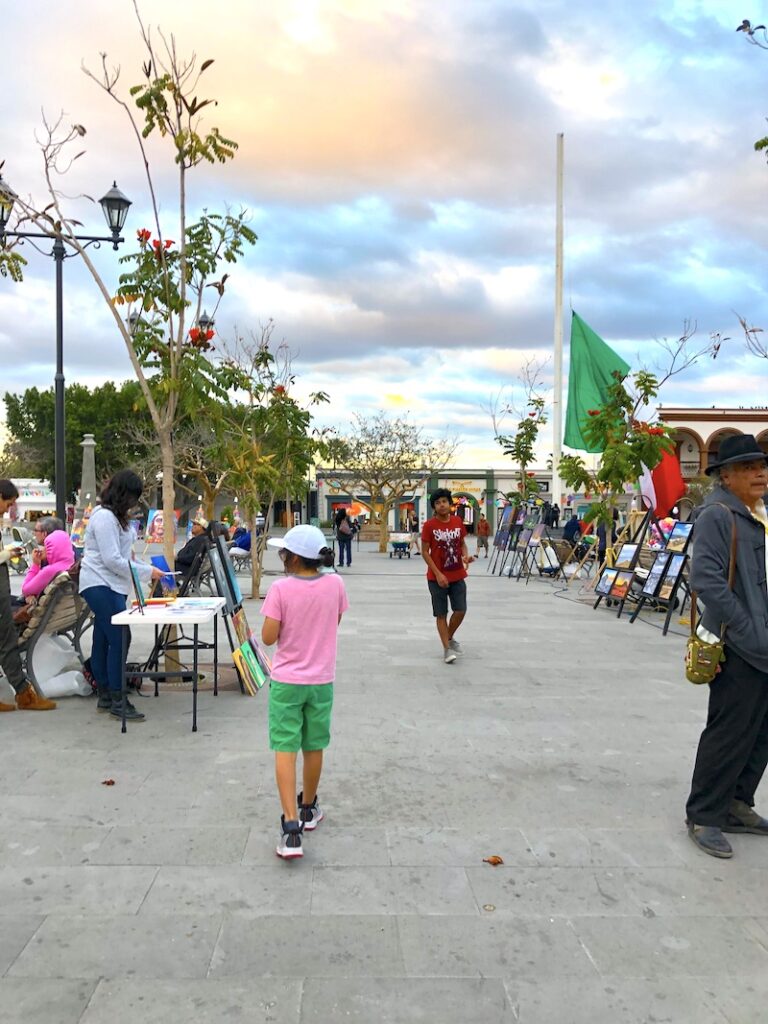 From its room options to the spa that offers "kid rates," this 390-room resort offers an experience for families of all sizes and abilities.
The resort has wheelchair access throughout the property and elevators for everyone's convenience. If you're local or driving to the resort, free parking is included with your stay.
Accommodations
A standard room has all your regular amenities, but here's what makes them different: the option of a Murphy bed. This option gives parents traveling with young kids more open space.
Kids can use it as play space, or parents traveling with babies and toddlers can use it for a crib or playpen. Adjoining rooms are also available if you're traveling with a larger family (or maybe even celebrating a wedding?).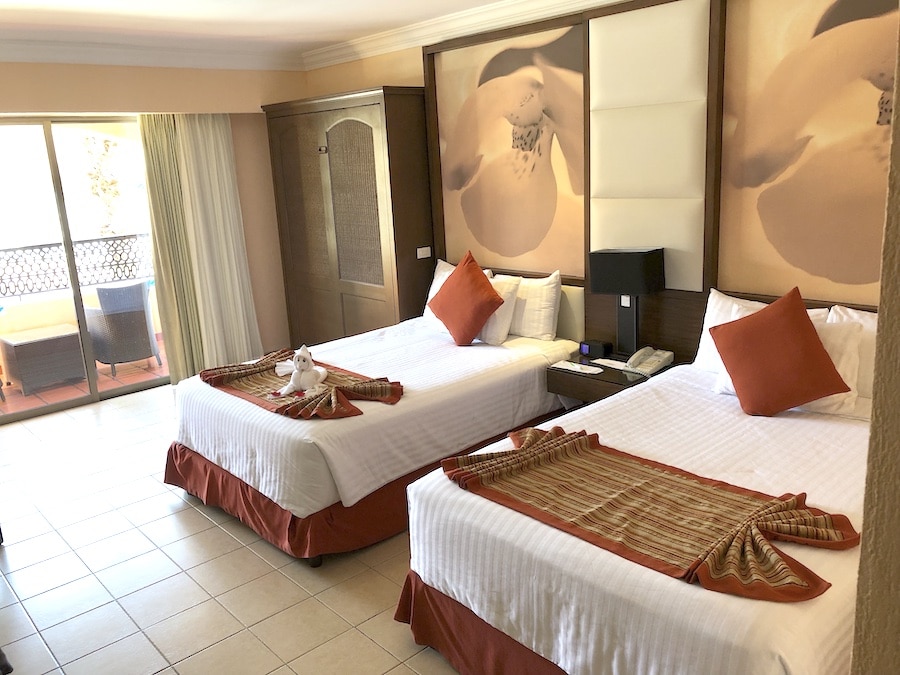 If you're looking to treat yourself during your stay, opt for the ocean view or pool view rooms. They make for gorgeous scenery.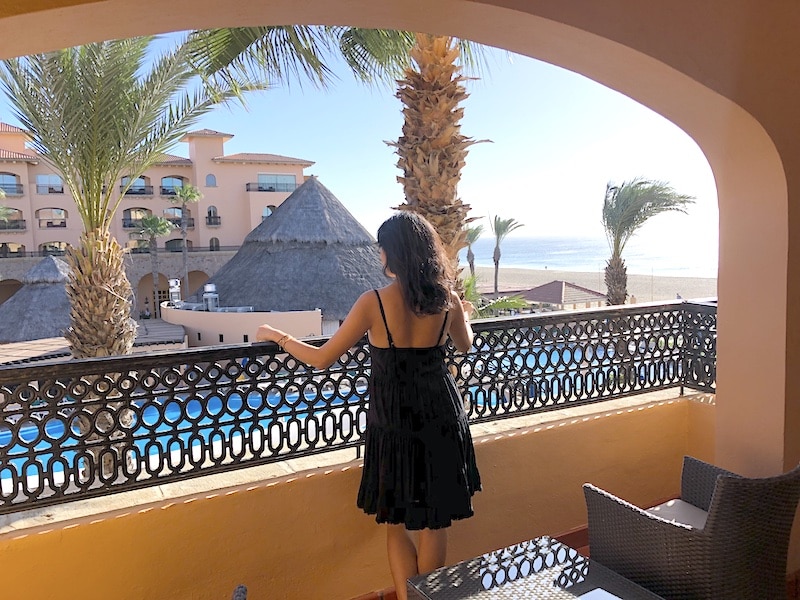 Tip: Go ahead and overpack, because Royal Solaris hosts a Clothing Donation Program in its lobby. Guests are invited to leave a clean item of clothing during their stay and the hotel will then deliver the clothing to local families in need.
Plenty of Dining Options
When I visit Mexico, I have certain expectations. Delicious Mexican food? That's at the top of the list. I got this and plenty of other options at five different restaurants while at Royal Solaris Los Cabos.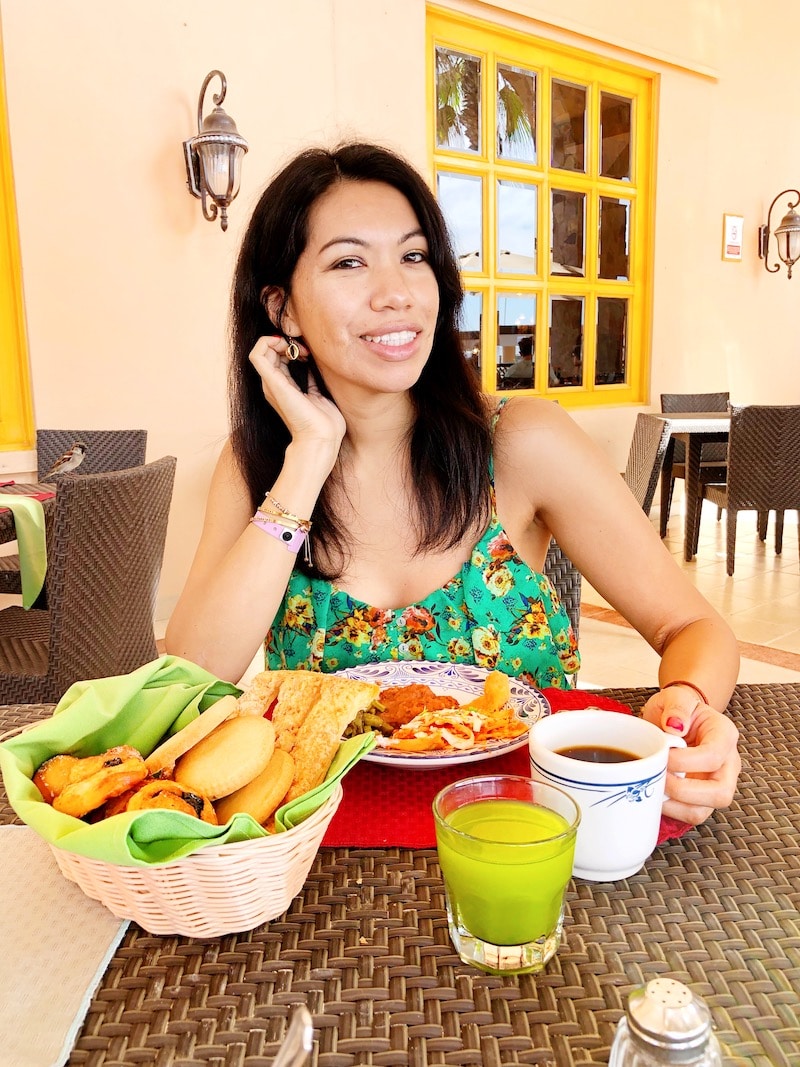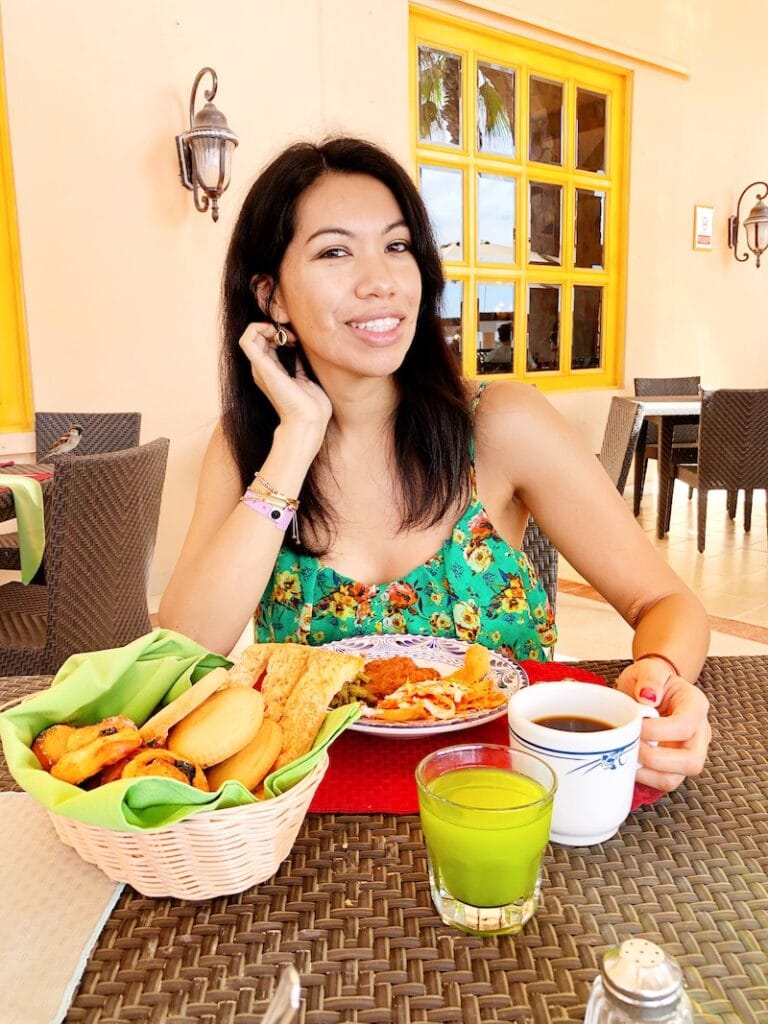 Buffet restaurants are open for breakfast and lunch. My personal top pick was the Cafe Solaris for breakfast and Rosmarinus for lunch. Cafe Solaris has the best pan dulce on the property and the servers make sure that your cafécito cup is always full.
If you're more about dinner and a show, Royal Solaris Los Cabos has that too. Visit the theatre for a nightly show that features authentic and traditional dances from Mexico. They also host a weekly themed dinner night with dancers and a special menu—all set up outside under the stars.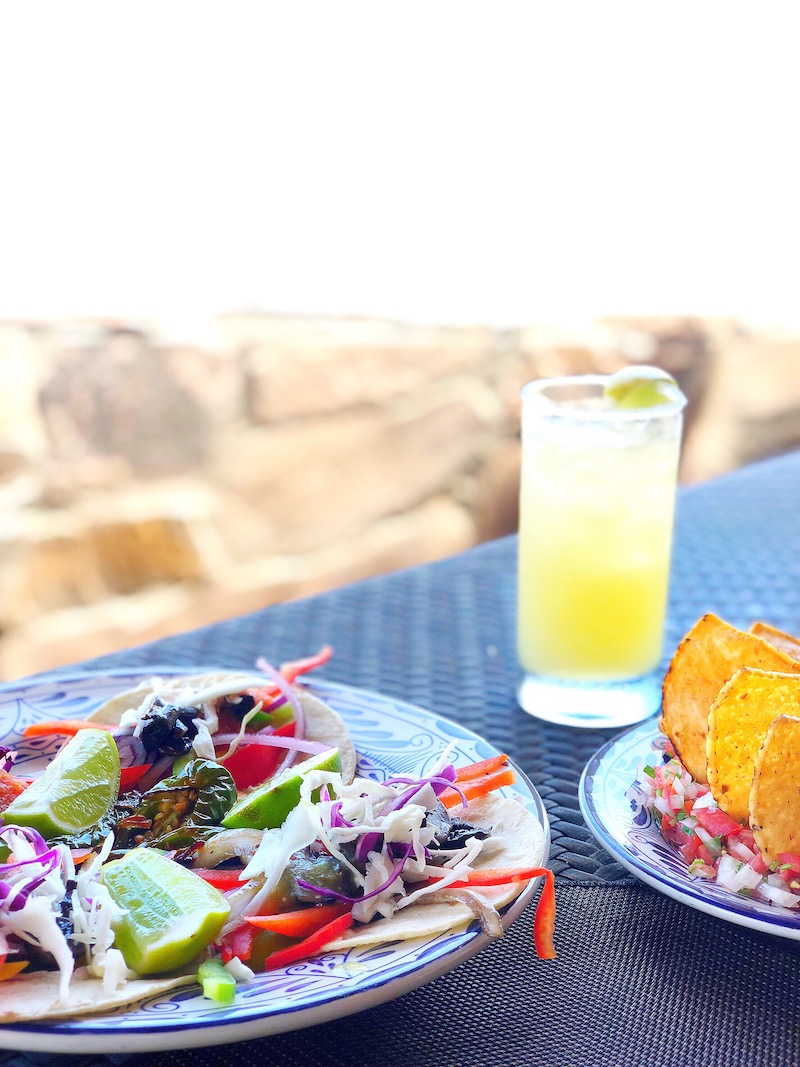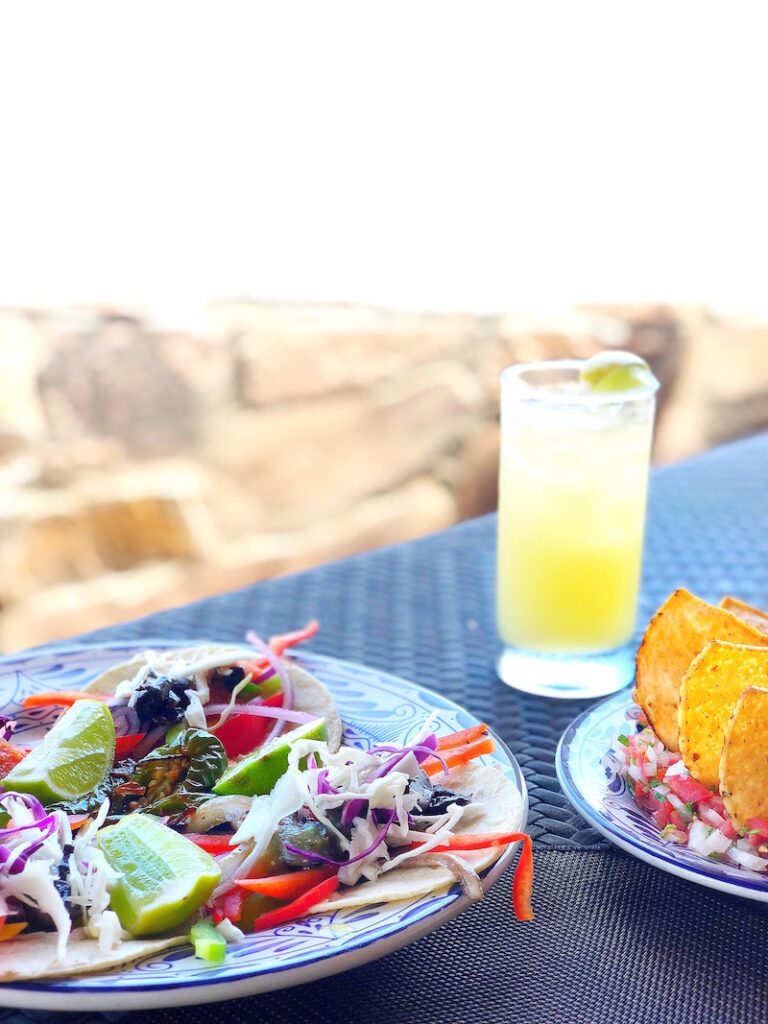 Oh, and if you find yourself not being able to tear yourself away from the comfort of your room, there is always room service.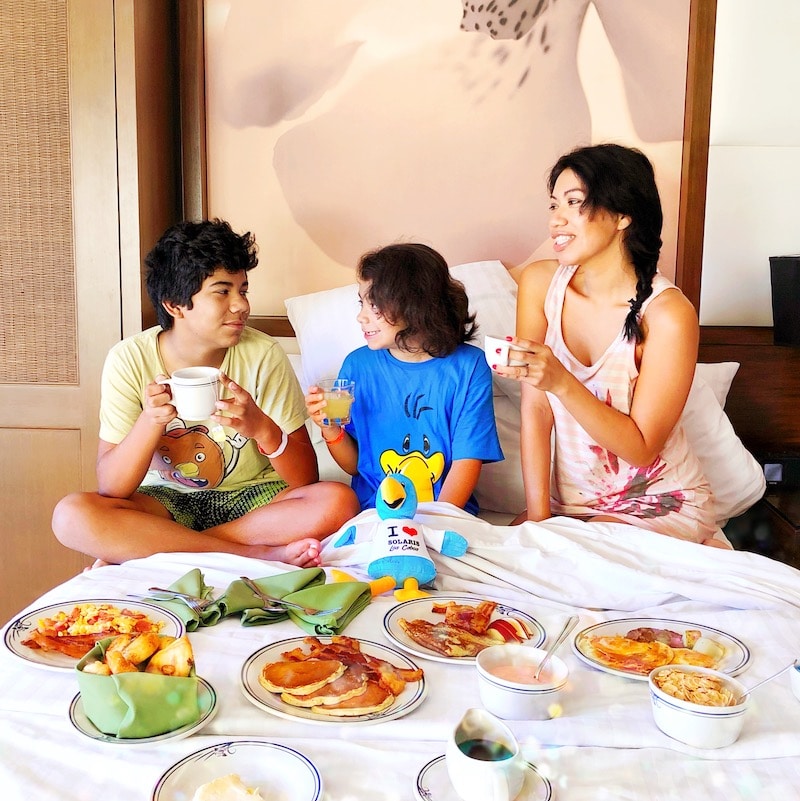 Not only will you find delicious food at the resort, you'll also find that they're really accommodating to special diets and have a host of gluten-free meals.
Angel, captain at food and drinks, ensured us that extra measures are taken to ensure that food isn't cross-contaminated. This peace of mind goes a long way when choosing a resort.
Indulge at the Family-Friendly Spa
I had the absolute pleasure in indulging in the most wonderful aromatherapy massage I've ever had at their spa.
On my next trip with the chiclets, I would absolutely make appointments for both to go with me … it's kid-friendly!!! The Spa has kids rates and they also offer hair braiding on their menu of services. With or without them, a visit to the spa is definitely something you'll want to book while you're at Royal Solaris Los Cabos.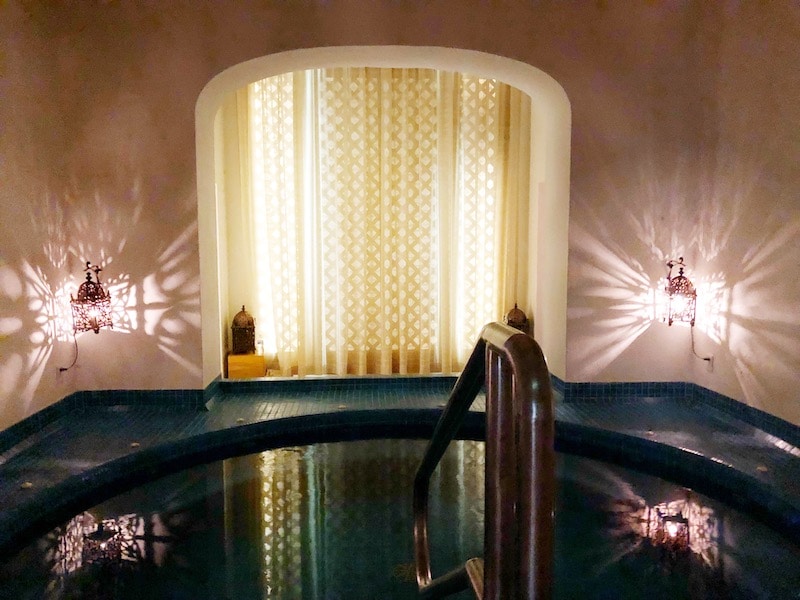 A Unique Spin on Water Play
The resort offers four swimming pools, but what really sets them apart from other resorts is their mini water park. Chiclets ages 5-11 years old will fall head over heels for the mini water park by the kids club. It's set up almost like a mini zoo with life-sized animals throughout the area. Not only are they the cutest photo opps, but the colors pop against the gorgeous blue sky.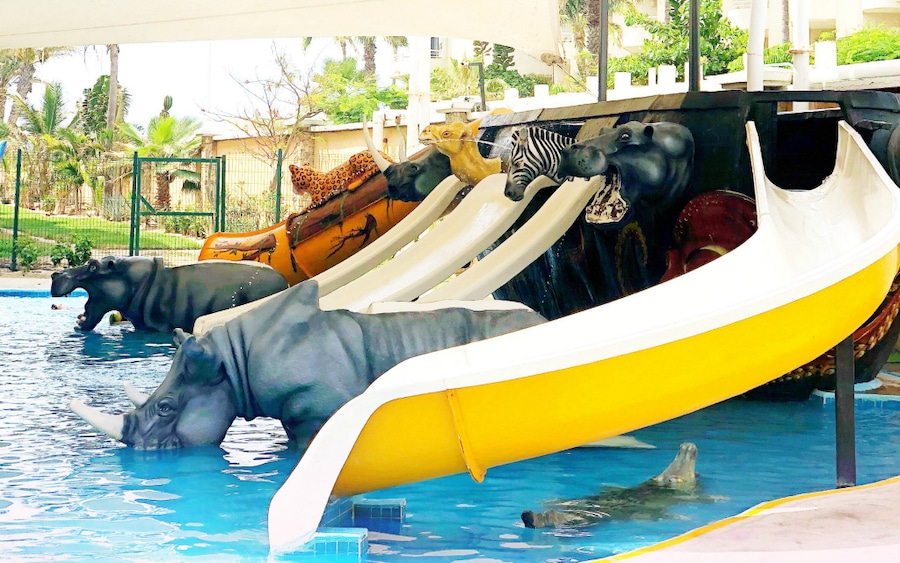 This area is split up into two sections: the kids club and the mini water park. The mini water park is open to families who want to hang out under the shaded area and play with their chiclets in the water, on the slides and playground adjacent to the park.
Refreshments are set up for your convenience. However, if you're looking for a spot to drop them off while you go have some adults-only time (maybe that massage we talked about before?) the kids club is a great choice. You can drop them off and they can do fun activities under adult supervision.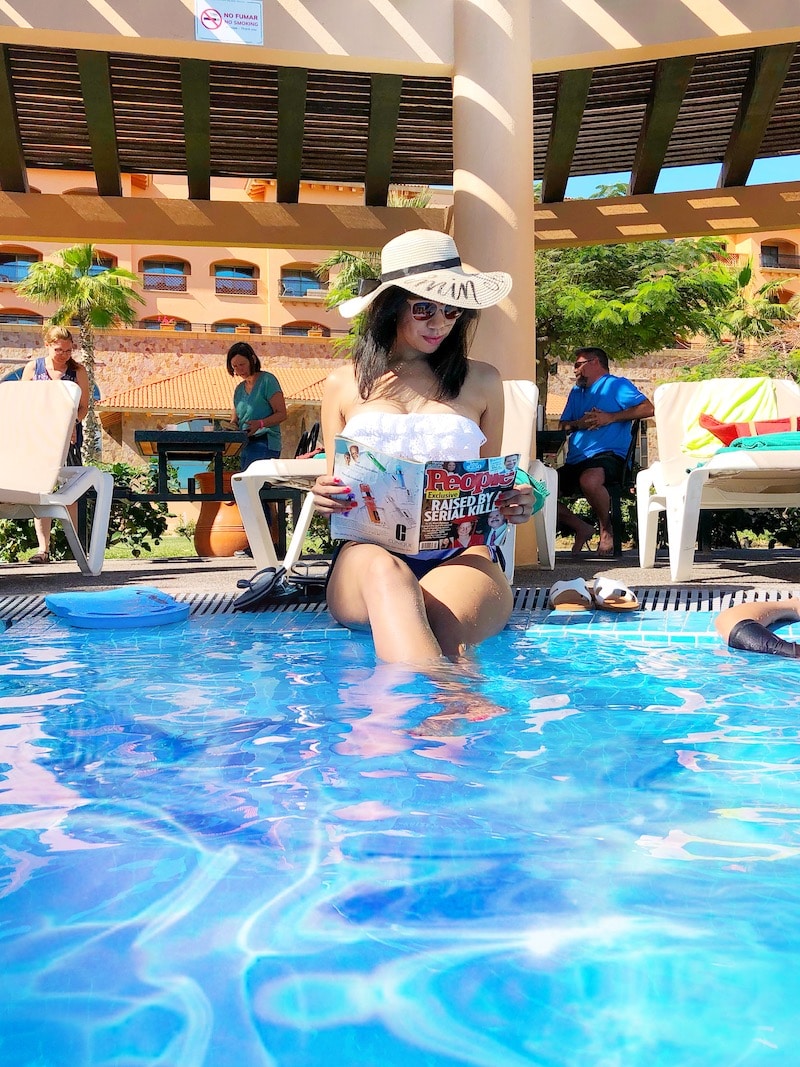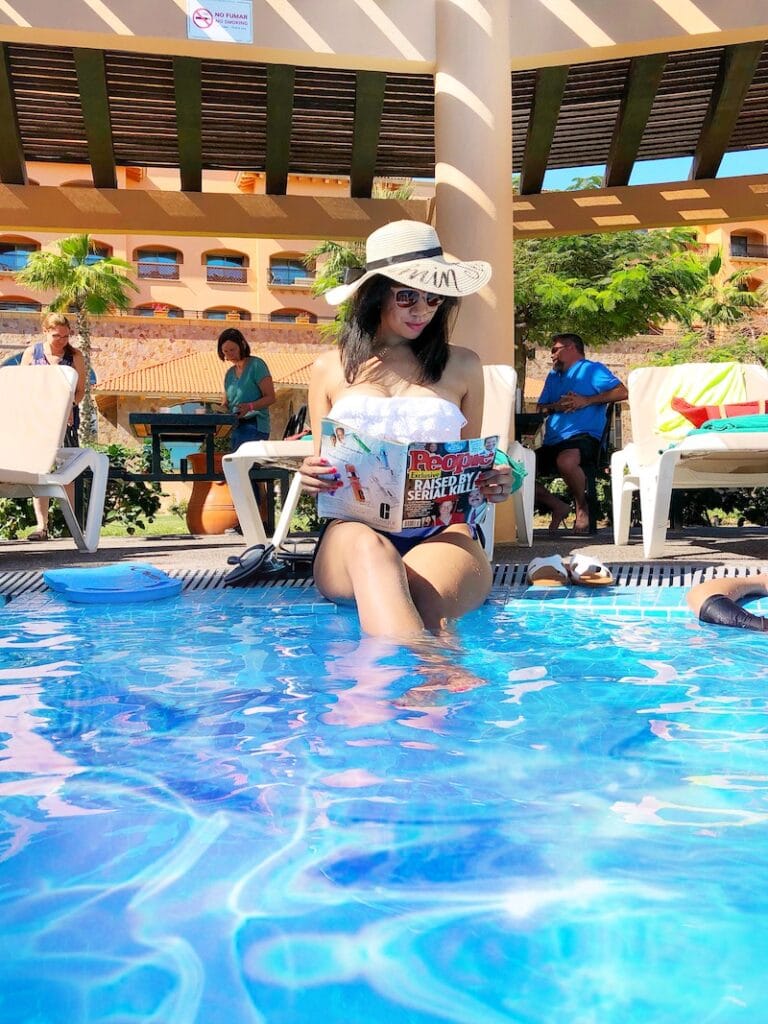 Soak in the Sun
Lastly, the resort itself is located on a gorgeous piece of land on the ocean steps. A short walk from the pool will have you taking a dip in the ocean, or playing volleyball with a group put together by the activities team.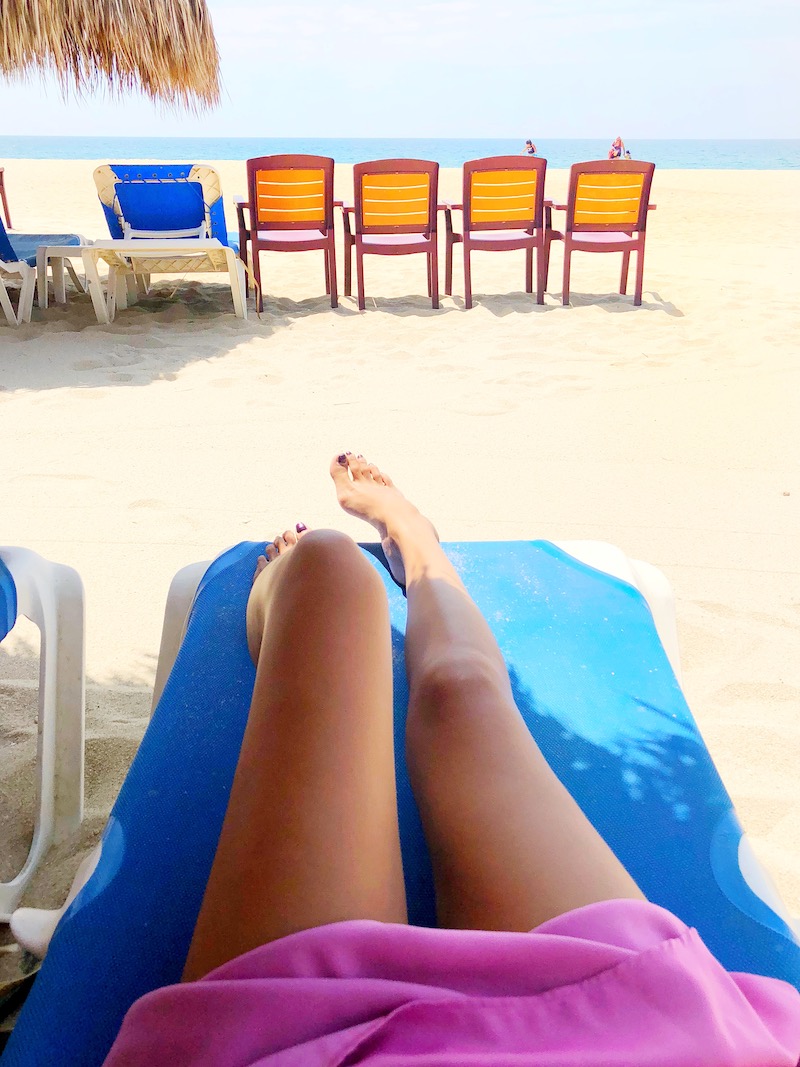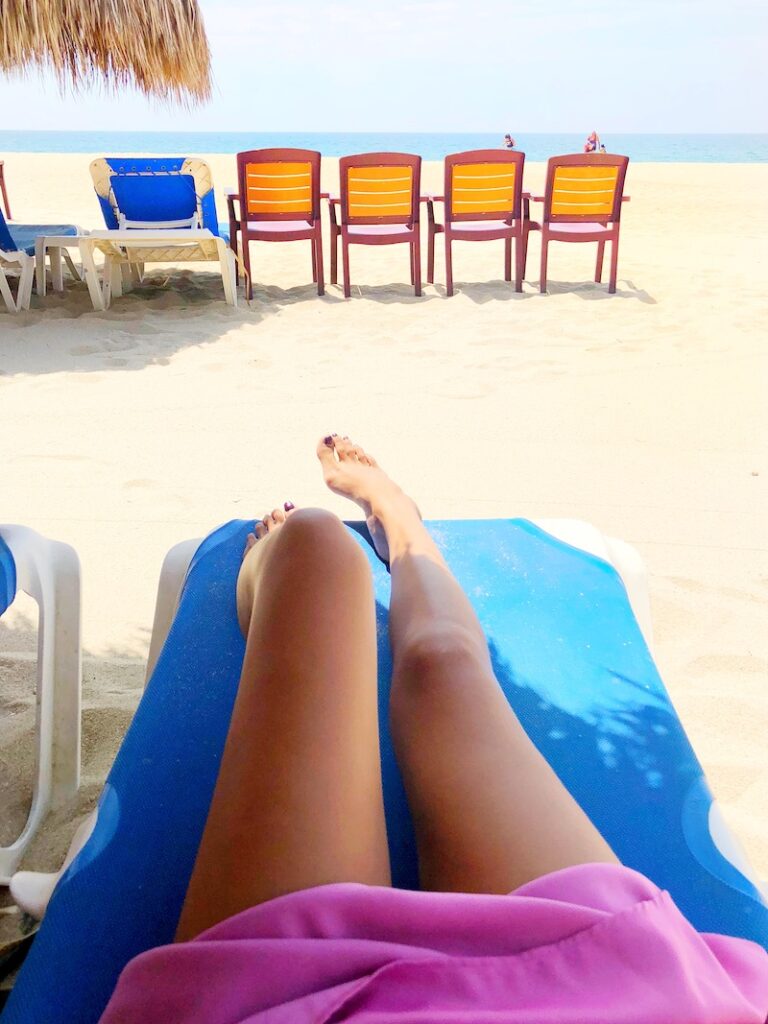 On your way to the sand, stop by the bar and pick up a refreshing drink to take in the view. If you're more of a set it and forget it type of person, take a seat under the palapas and wait for a Royal Solaris Los Cabos server to attend to your needs. They'll make sure you always have a cold drink within reach.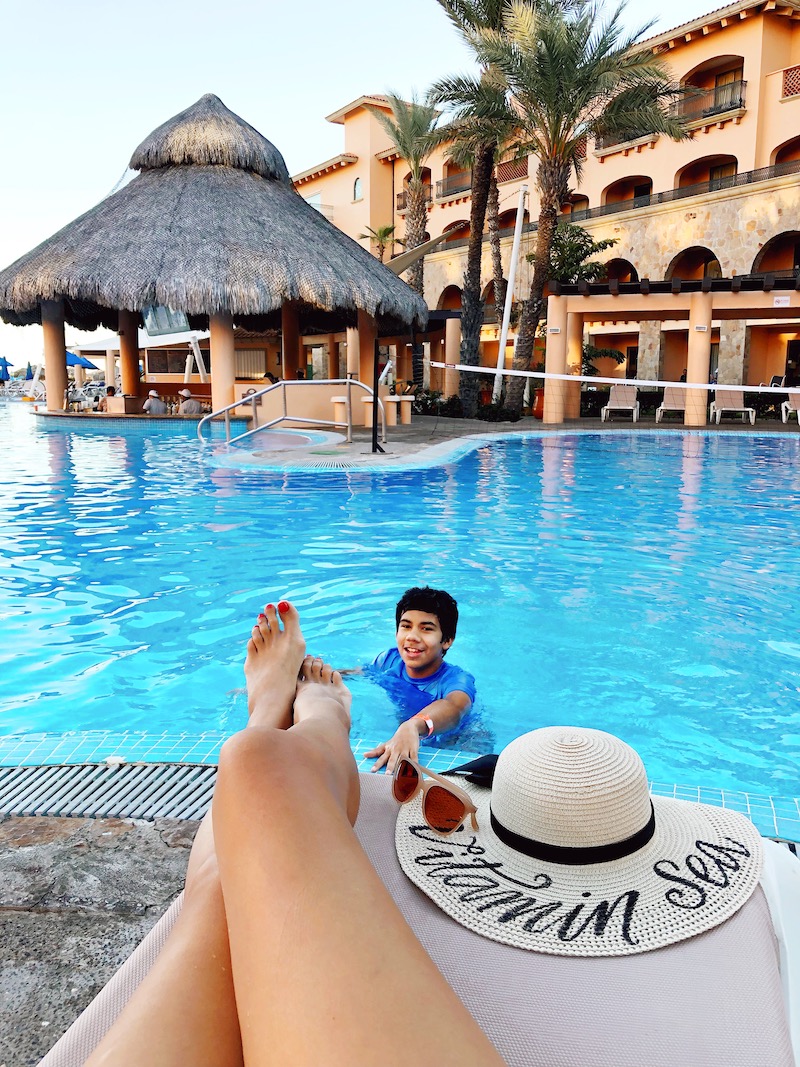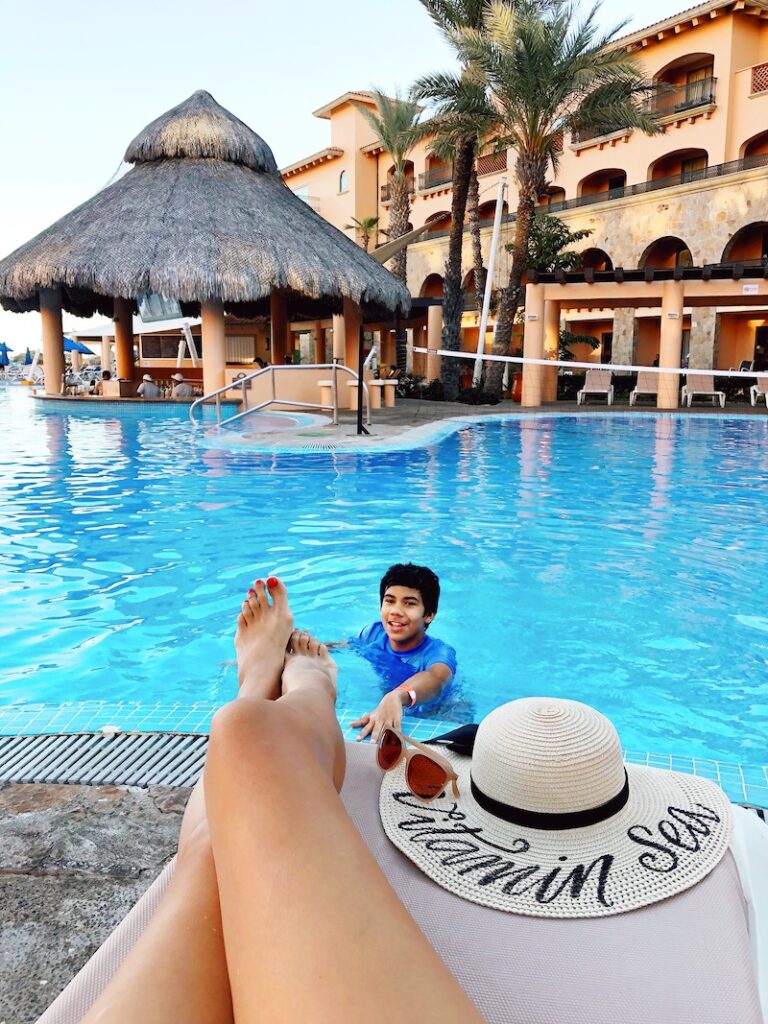 Royal Solaris Los Cabos
Royal Solaris Los Cabos is a family-friendly resort that is budget-friendly as well, offering great dining options perfect for multi-generational trips. They have thought of everything, including how to get the best photos during your stay. A free 20-minute photo session is available during your stay (you just need to book two days in advance). Afterwards, your beautiful images will be available for purchase—either digital or print.
Tip: Book your stay during the months of July through September. This is when the rates are their lowest.
There are so many reasons why Royal Solaris Los Cabos needs to be on your short list when choosing your next Los Cabos location.
Family-friendly Things to do in Cabo
If you're traveling with your family, you can book activities to do in Los Cabos at better rates than on-site or at the resort. I found the "Snorkel and Sea Adventure" to be a ton of fun and great for families of all ages.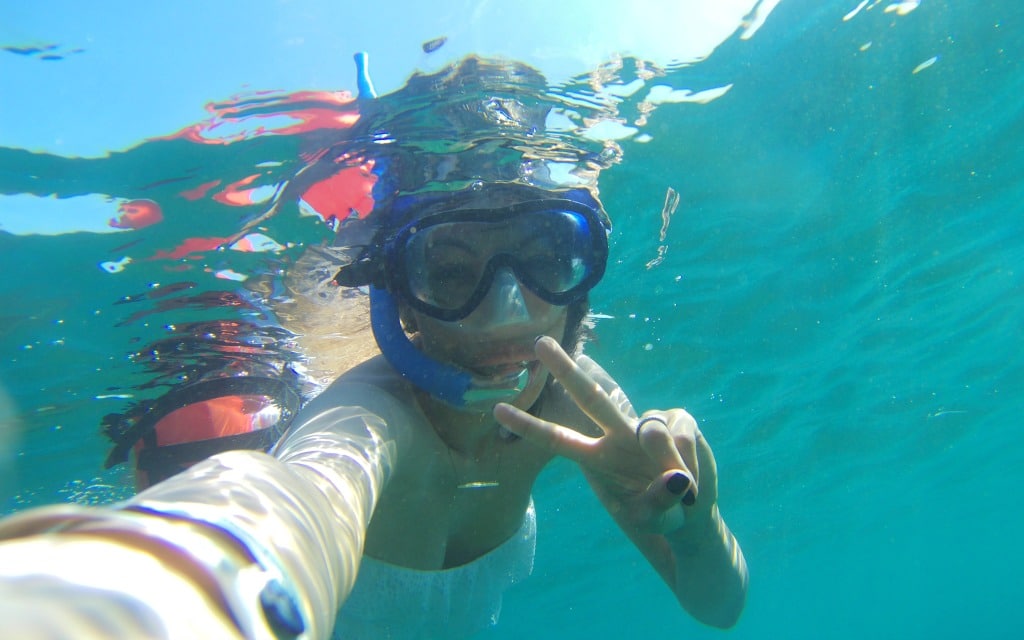 This three-hour long excursion includes a tour in the Sea of Cortez with a view of Lovers Beach and the Arches. You'll have the option of stand-up paddle boarding, sea-scooter snorkeling, and kayaking during your adventure.
Have any questions on the resort or the Snorkel and Sea adventure? Please leave them in the comments below!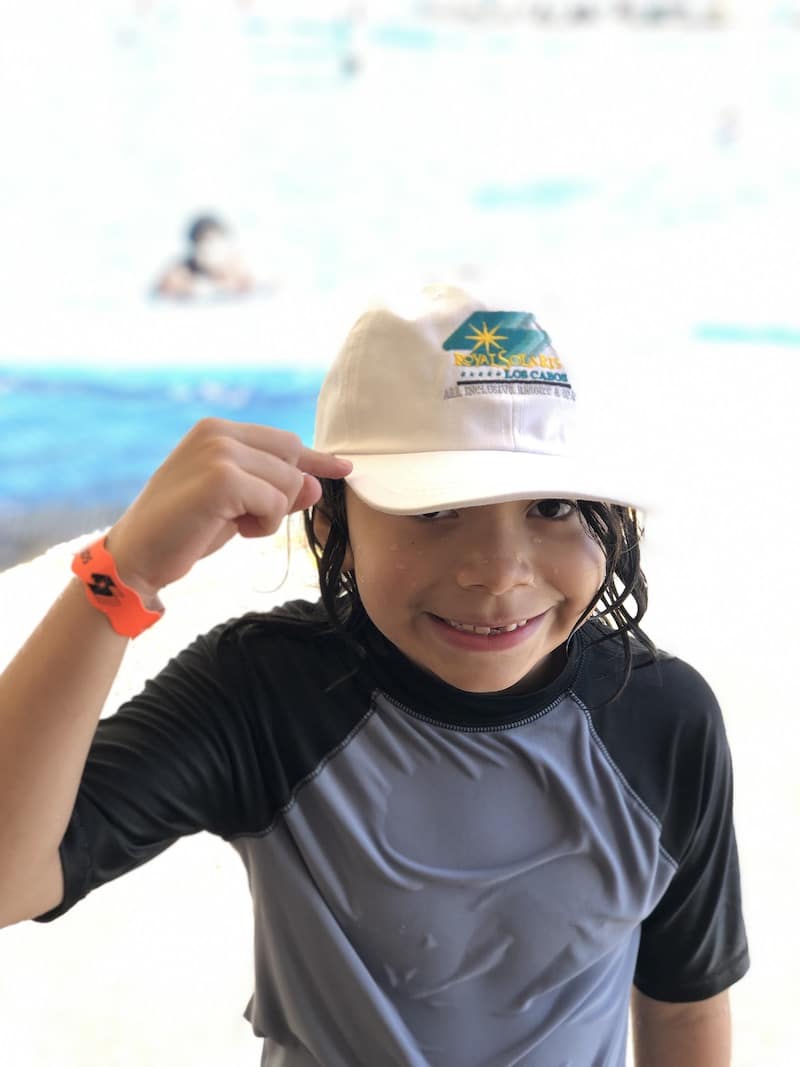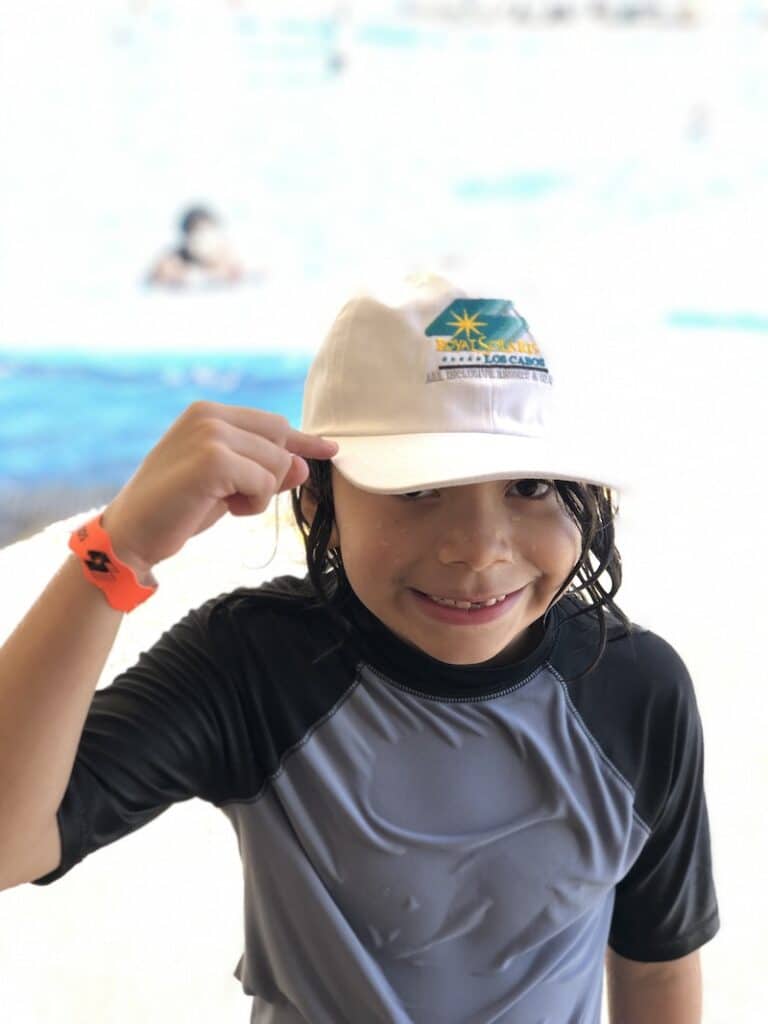 Originally published on April 1, 2021. Last Updated on April 1, 2021 by Pattie Cordova