I love Los Cabos so much! Each time we've visited we have enjoyed different family activities, and yet there is still so much to do that I booked a trip for the chiclets and me for this coming year! We're sharing our family activities in Los Cabos that you might enjoy with your family as well. Of course, we'll be using our favorite traveling tip from SoCal to Los Cabos – traveling via CBX!
Like in my previous trips, I plan on booking our adventures with Cabo Adventures through Travelocity.com because doing so saves me money (that I later spend on some delicious treats!). This area sees a lot of families vacationing together, and so I put together a list of three family-friendly adventures you can have in Los Cabos.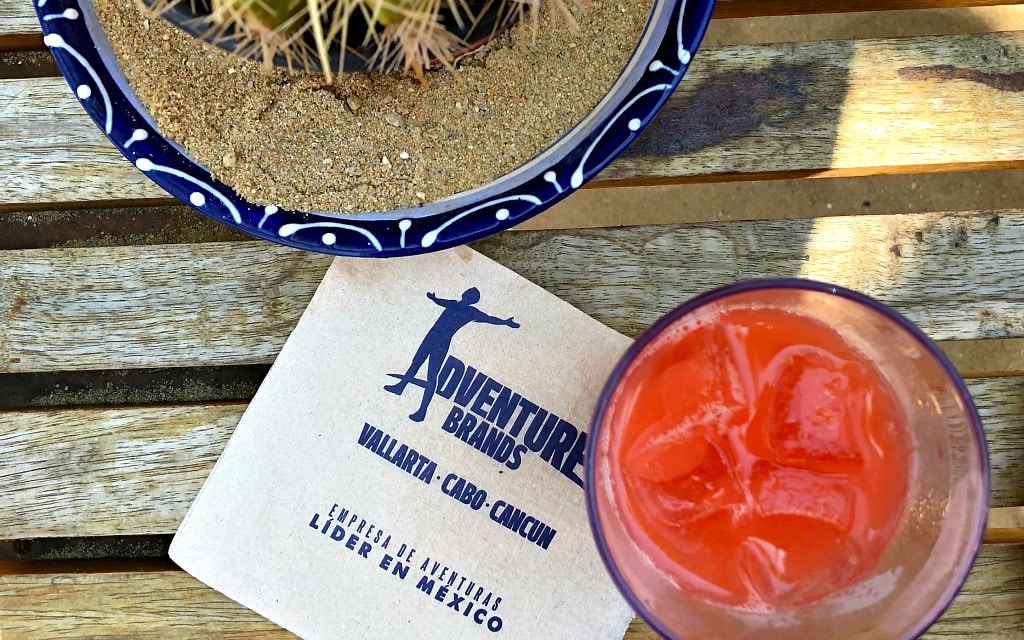 3 family-friendly adventures you can have in Los Cabos
Outback and Camel Ride Safari, Cabo Adventures
This is a great activity for families who like to do something with the kids … but also like to have something special just for them. You arrive at the destination and are divided into two groups. A tour guide explains the history of the camels arrival in Mexico (spoiler alert: they are circus and zoo rescues), then each guest is invited to take a picture with their "kissing camel." Here you'll have the opportunity to stand next to the camel and smile for the camera… or be a daredevil and&nbsp feed the camel a carrot — that you'll be holding between your teeth! It makes for a cool photo opp.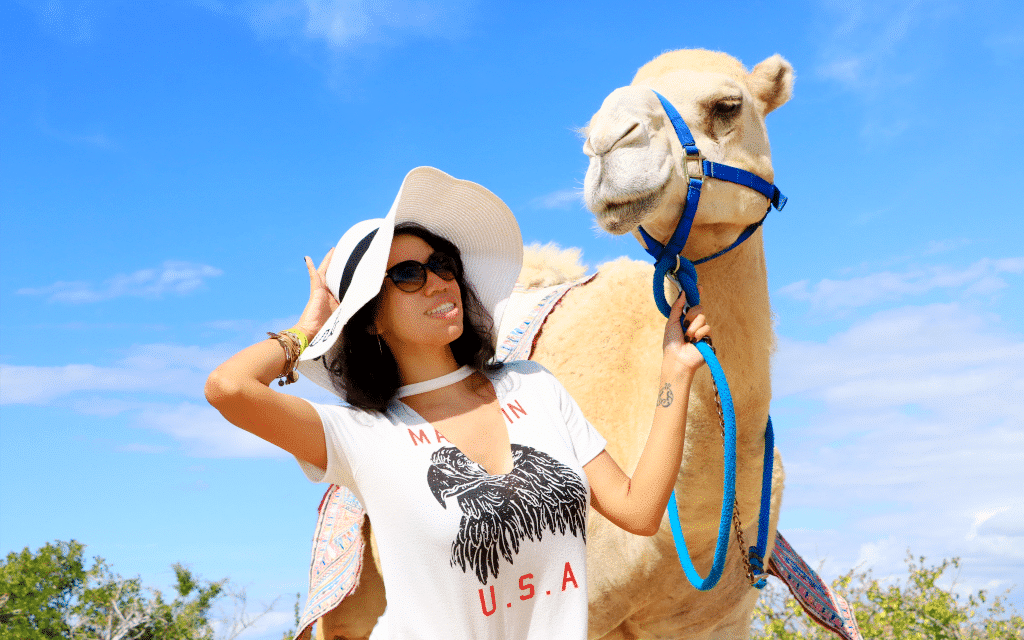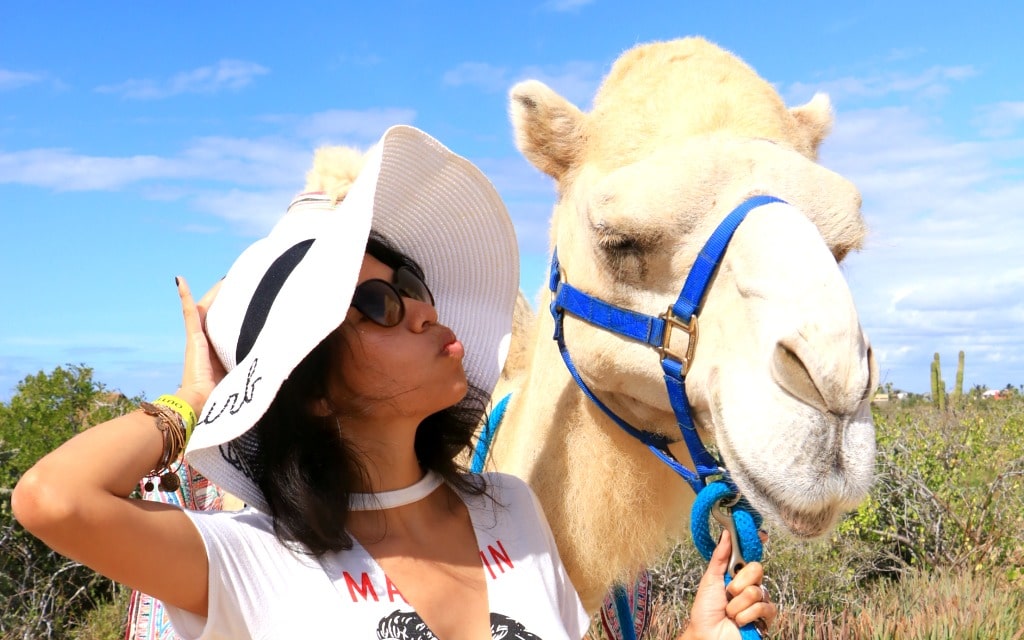 Following the meet and greet, you're taken over to meet your new ride. A helmet is provided for your protection before you hop on the camel in their specially-made saddle. Once on (and there's two to a camel), hang tight because it's a bit of a bumpy ride to the beach. Quick tip: the tallest person should go in the back — it'll ensure that you get the best pictures possible!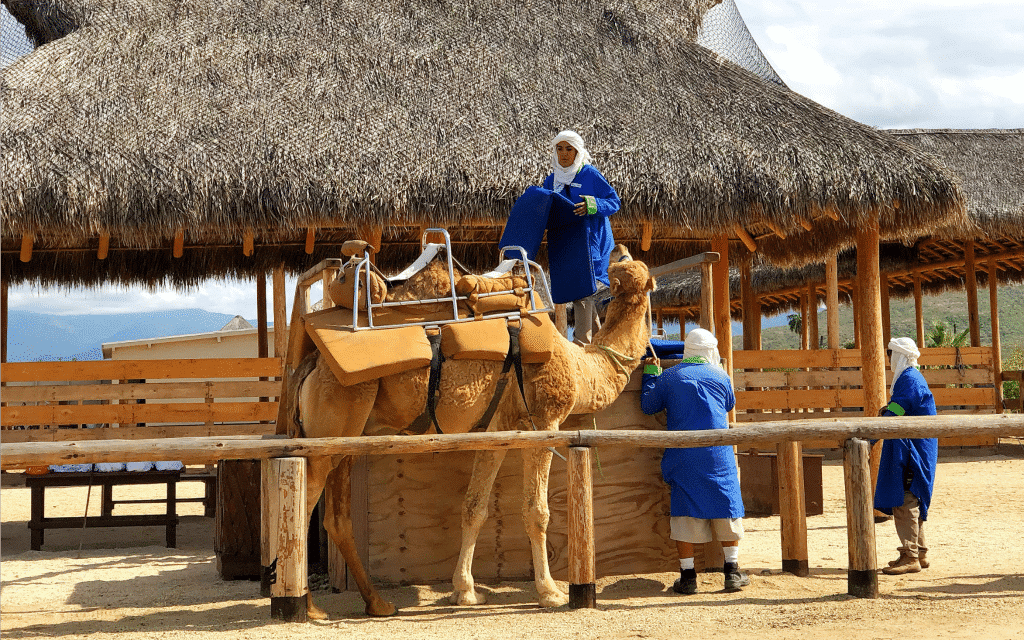 Also, they disclose more than once that if you take your phone with you for pictures and video, it is at your own risk. Selfie sticks are also not allowed — just in case they get in the way of the camels. We opted to leave our phones and cameras behind, and instead smiled for Cabo Adventure's camera and drone. At the end of the trip, the photos did not disappoint. If budget allows, I highly recommend you get the photo package. It comes with a ton of images AND drone video footage of your ride.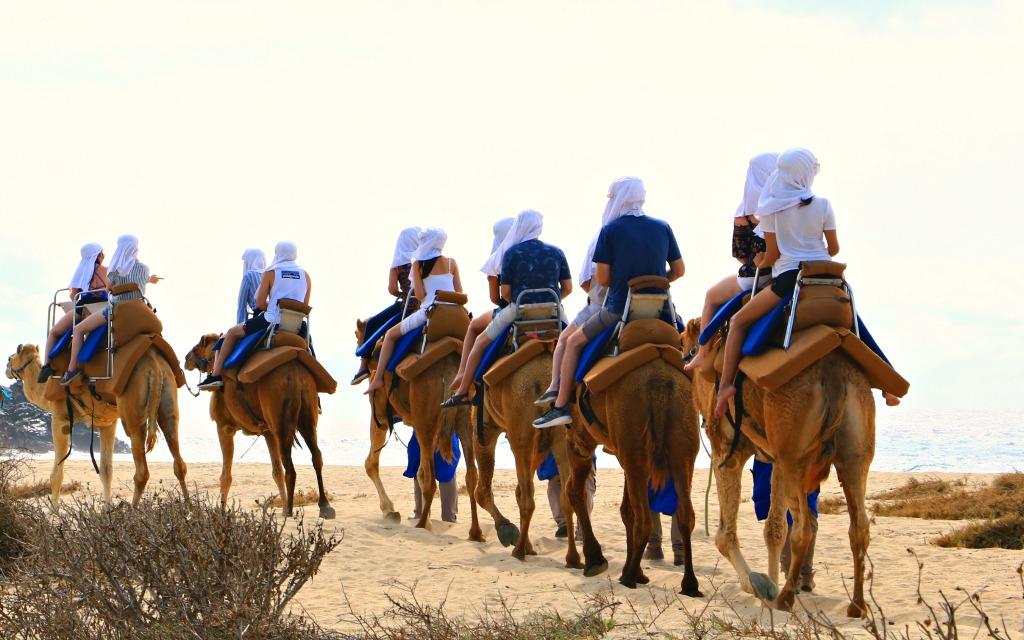 The camel ride is about 15-20 minutes long and you get the most beautiful view of the beach. Afterwards, you are invited on a short eco-tour of the area before the buffet lunch is served.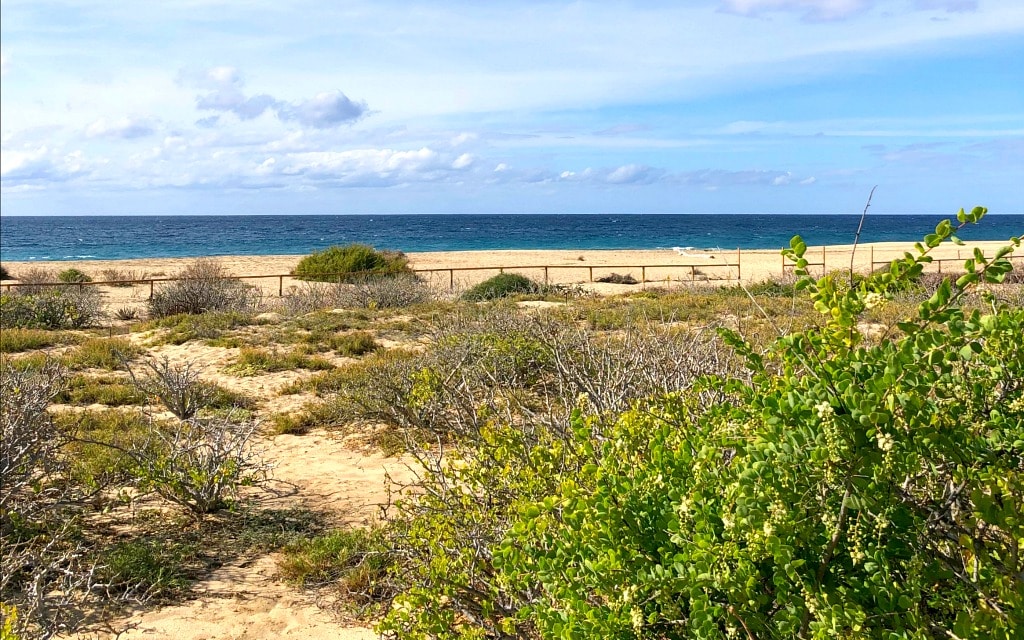 As a vegetarian, I did not find myself asking for special requests or still being hungry at the end of lunch. They have a wide variety of dishes and agua frescas — and return trips to the buffet line are allowed!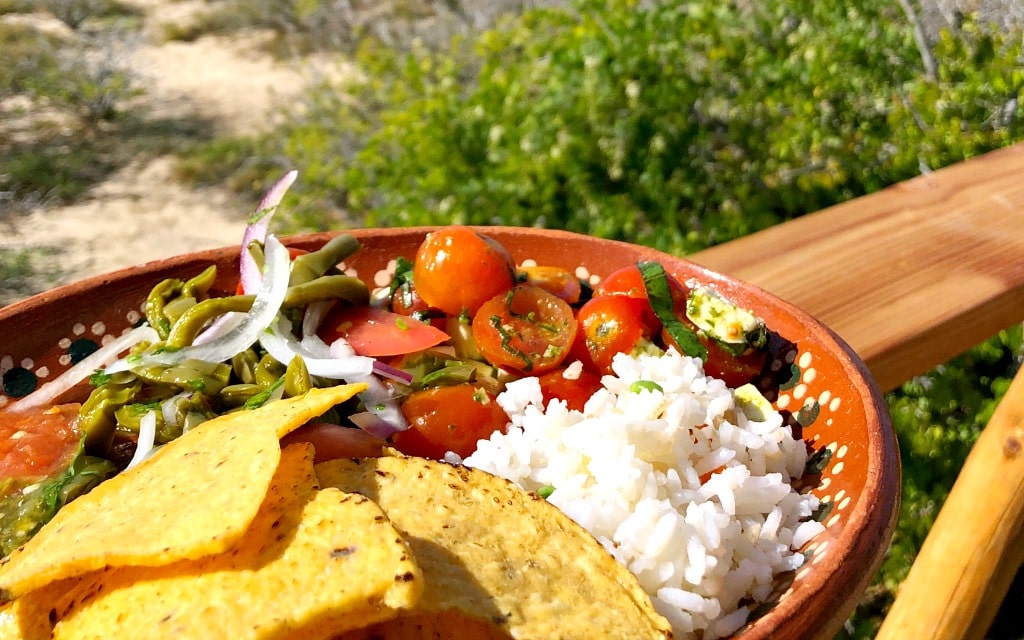 Following lunch, Cabo Adventures gave us a demonstration on how to truly make tortillas from scratch — and then we moved on to the "over 21" only part of the fun… tequila tasting! The kids are more than welcomed to hang around and watch — or they can make a return to the buffet lunch and just enjoy the fun.
Our tour guide served three different tequilas and he went over each one in detail. We wrapped up our outback and camel ride safari with a ride back to our shuttle buses in an open-air truck. We watched the ocean disappear behind us, but with long lasting memories of that time we rode a camel on the beach.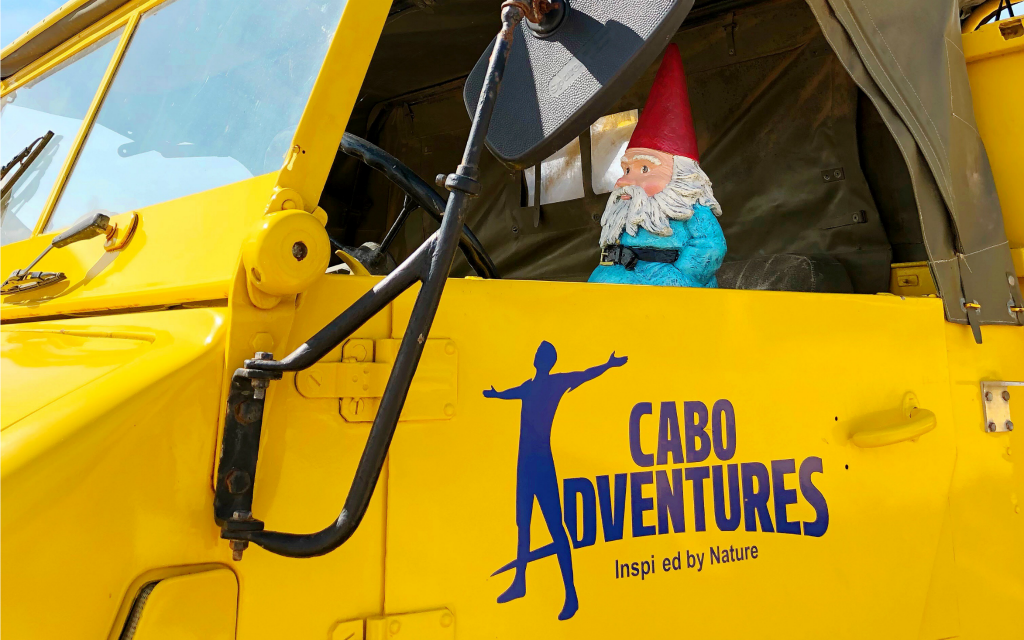 The Outback and Camel Ride Safari is best for families with children who are five years and older.
Cabo Snorkel & Sea Adventure, Cabo Adventures
This is the perfect adventure for families that love to play in the water. The adventure starts not too far from the Cabo Adventures office. The tour guide walks you and your group over to the boat that you'll be exploring the Sea of Cortez in and requests that everyone wear a life jacket — no matter what.
Each guest is given a towel as well, so you need not worry about packing that with you. I will, however, suggest that you bring along some snacks just in case you get hungry. At the end of the tour, they do serve a small lunch with ceviche and chips … but depending on how long you wait for your return shuttle, it might not be enough to hold you over.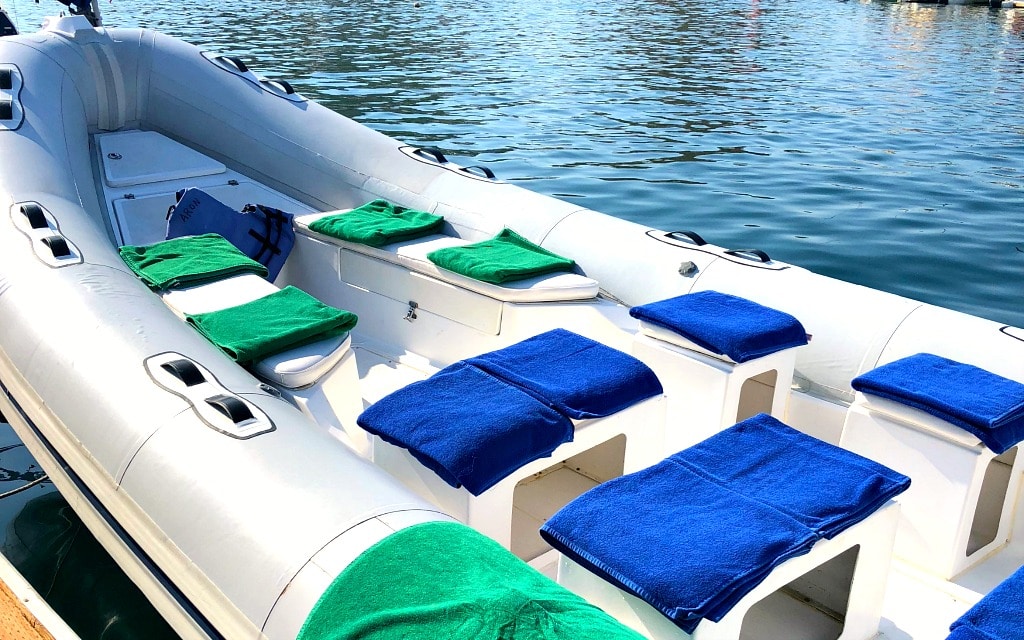 I really enjoyed this adventure because it starts with a tour of Los Cabos in the sea. The tour guide points out all the different landmarks, including Lover's Beach and Divorce Beach, as well as the southernmost point of Baja California Sur. I took my phone with me to capture some photos and video out at sea. It was an incredible experience.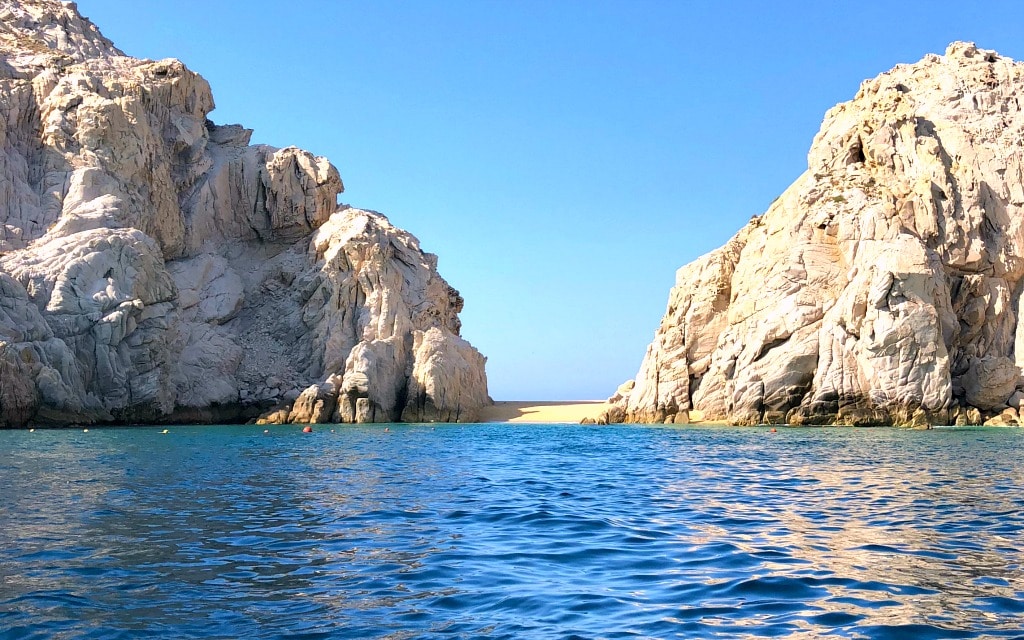 After the tour, we were taken to our snorkeling spot where we had time to play in the water. Again, life jackets are required and they will not let you go off the boat without it.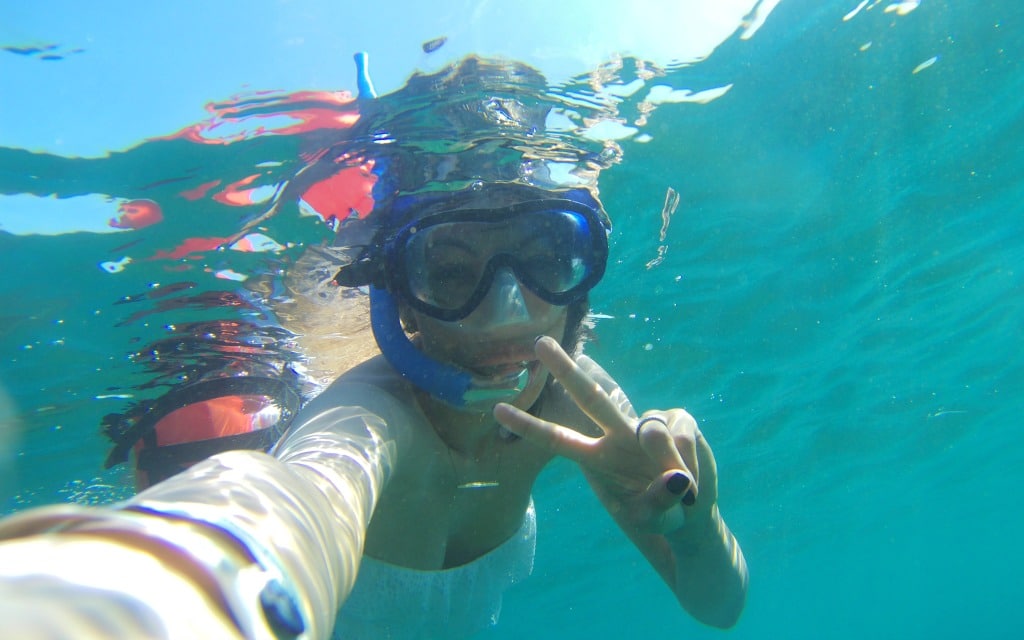 Guests can choose from different activities including snorkeling, paddle boarding, kayaking and power snorkeling. You're basically given free rein to play with the water toys until it's time to head back. There is also more than one person keeping an eye on the water, so no need to worry about going out too far.
The tour guides are also very good about directing people to the best spots to see fish when you snorkel. There is also a photographer taking underwater pictures of you and your group, which are available for purchase once you return.
The Cabo Snorkel & Sea Adventure is best for families that love the water, and have children who are five years and older.
Sunset Sailing in Los Cabos, Cabo Adventures
This last family-friendly recommendation is great if you're looking for a different view of the sea, but don't want anything too active. It's a really chill adventure where all that's really required from you is to sit back, relax and enjoy the view.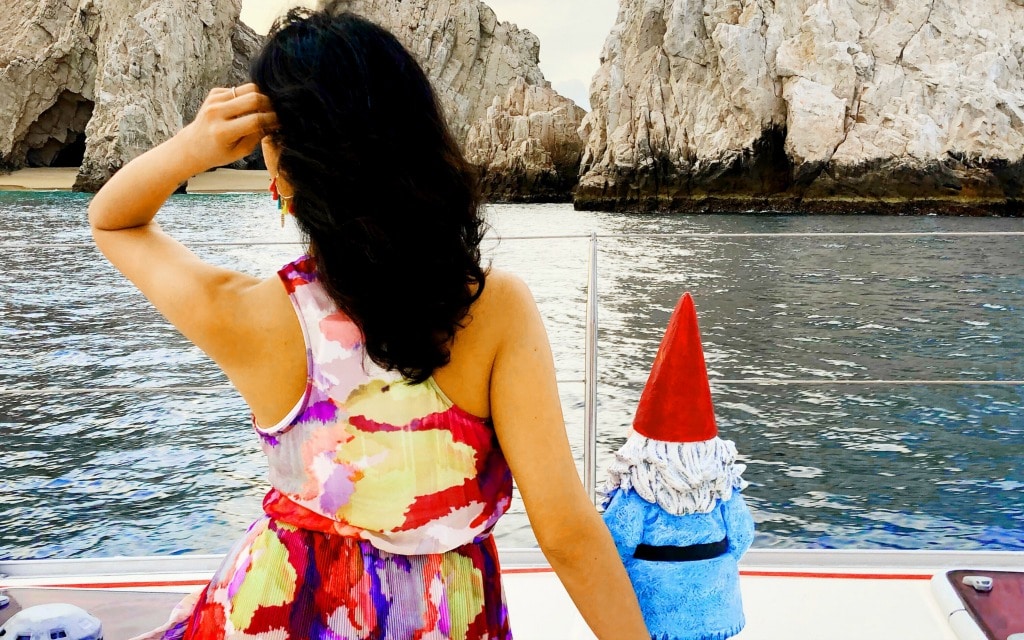 The sail boat is a quick walk from Cabo Adventures check-in office. Because of the picturesque scenery, I highly recommend you wear clothing that will make for pretty pictures. I opted for a colorful flowy dress. Don't worry about your footwear as you'll be asked to remove it once you get on the boat.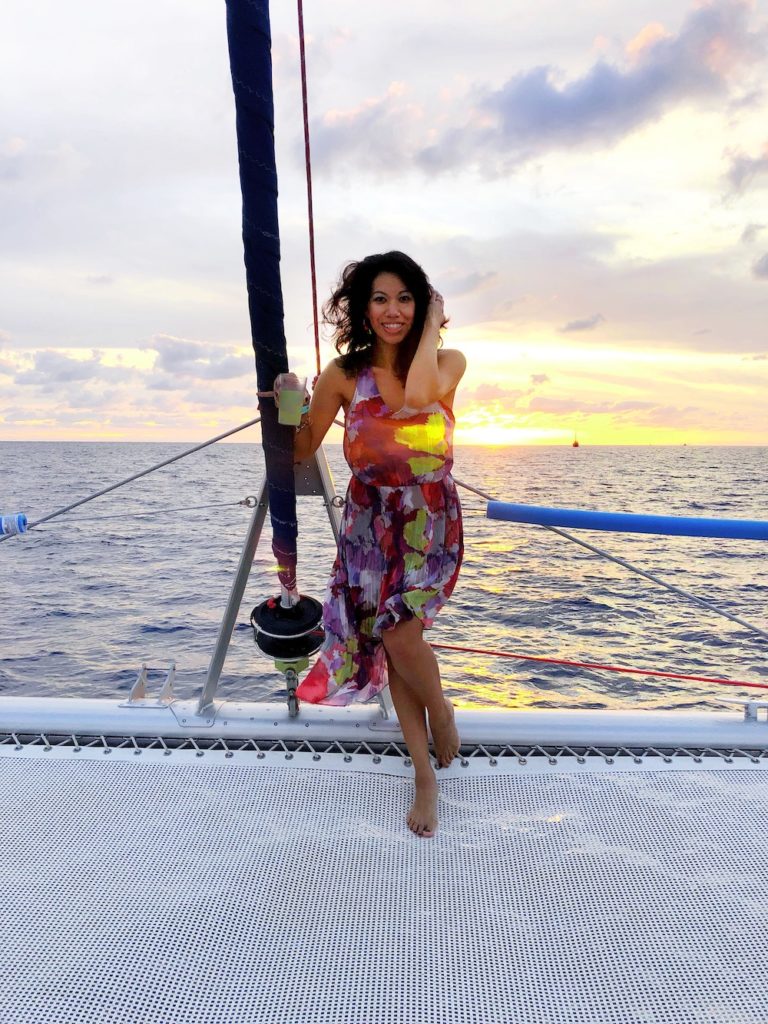 Don't forget to wear eye-catching apparel as well.
The tour takes you around the sea and the tour guides point out all the major landmarks. The experience includes an open bar and a light dinner is also included. There are both alcoholic and non-alcoholic beverages available. The dinner is served in a bento box and there is one dinner for two people to share.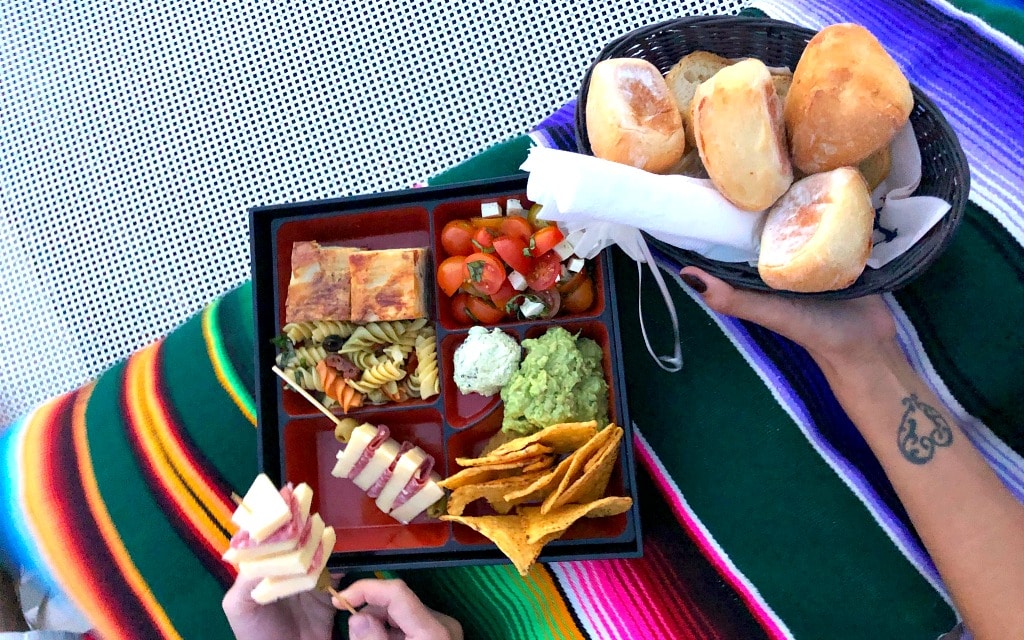 The views from the boat were spectacular — and even though we went in December, it wasn't chilly enough to warrant a jacket. The weather cooperated with us and we were able to see Los Cabos from the comfort of our padded seats.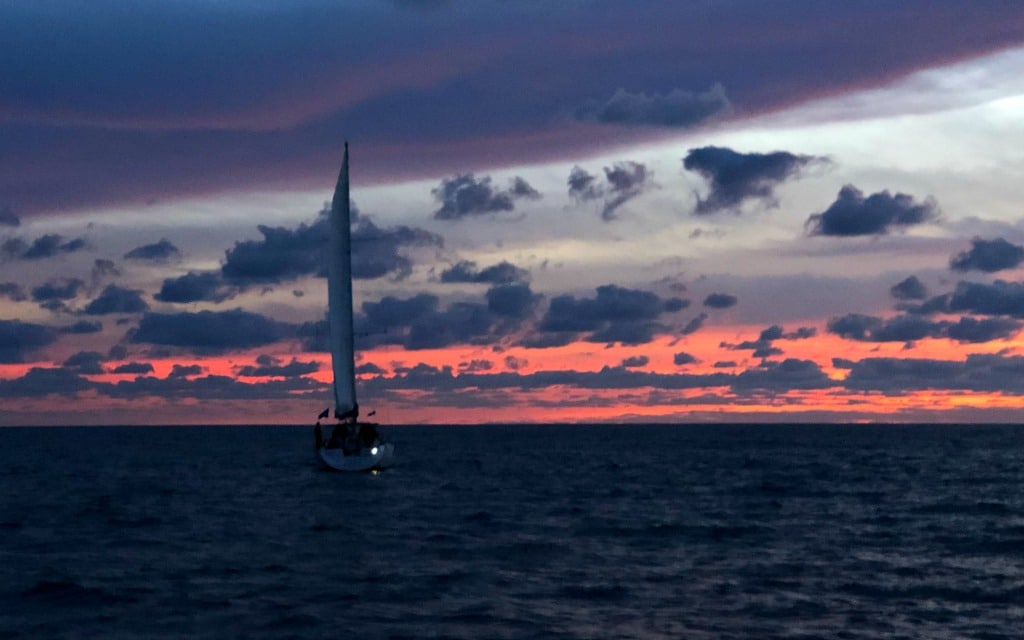 Is there any better way to watch the sun set in Cabo? I think not.
Sunset sailing is best for families that want to relax after a long day with a beautiful view of Los Cabos, and have children who are eight years and older.
There are so many great family-friendly adventures to book with Cabo Adventures on Travelocity, these are just three that I have experienced and loved. To see a complete list of things to do in Los Cabos, please visit Travelocity.com and click the "things to do" tab. And don't forget to check out my multi-generational resort recommendation, Royal Solaris. I can't wait to return to Los Cabos and do more!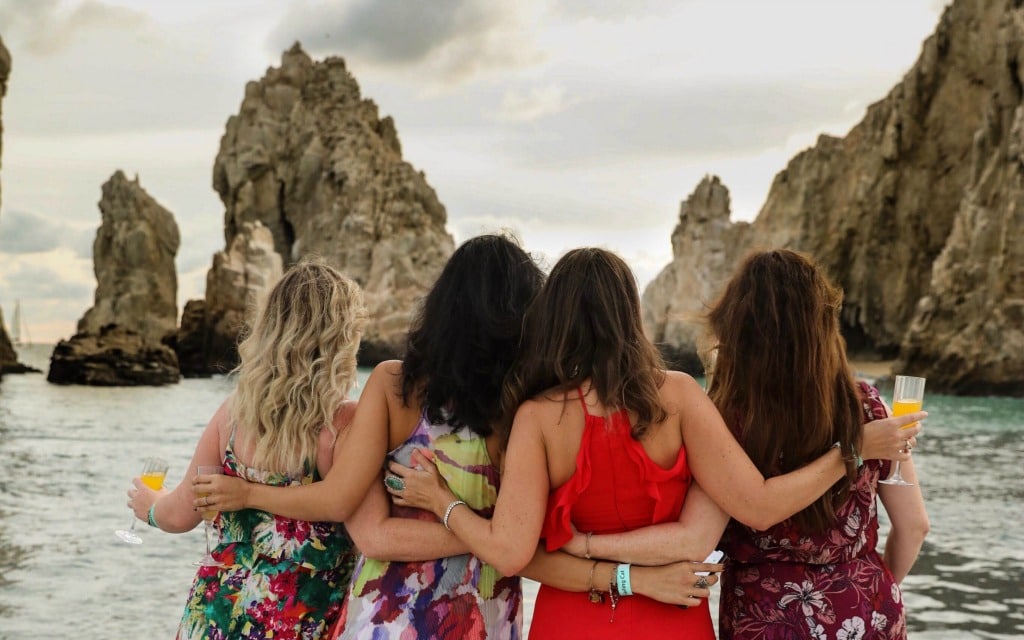 Looking for ideas on where to stay while you're in Cabo? Let us know in the comments below!
Originally published on June 2, 2020. Last Updated on March 12, 2021 by Pattie Cordova