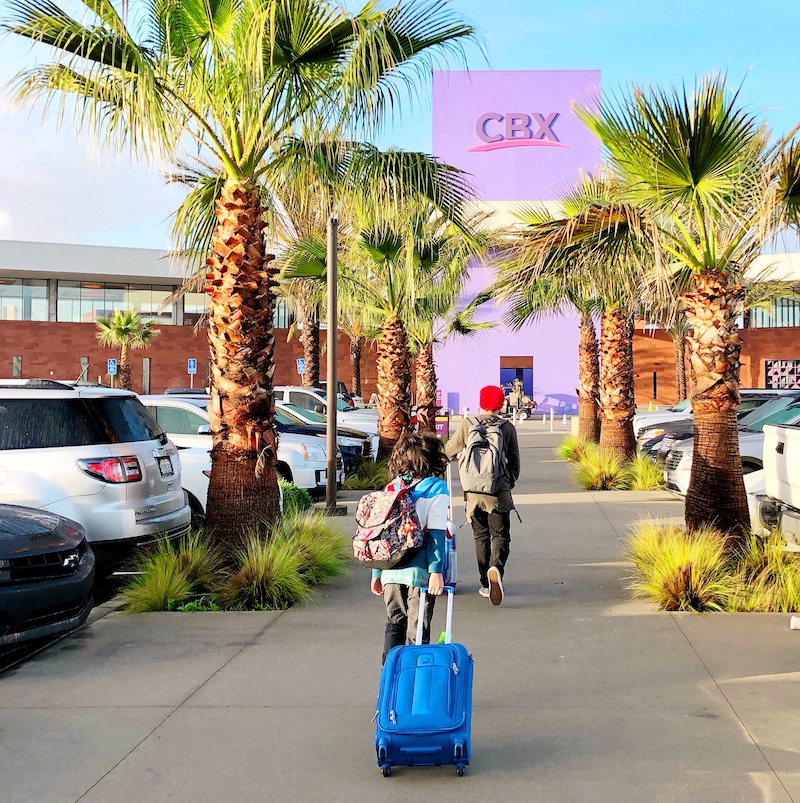 The ease of traveling through CBX (Cross Border Xpress) from San Diego to Tijuana is not an understatement. And because Cabo San Lucas has a special place in my heart – on my last trip out there I took the chiclets with me so they could love it as much as me!!!
I made it easier on us by booking our flights departing from the Tijuana airport. In all honesty, I was looking for them out of Orange County, but then I compared the flights out of Tijuana and OMG… they are way cheaper than through Long Beach or LAX too!!!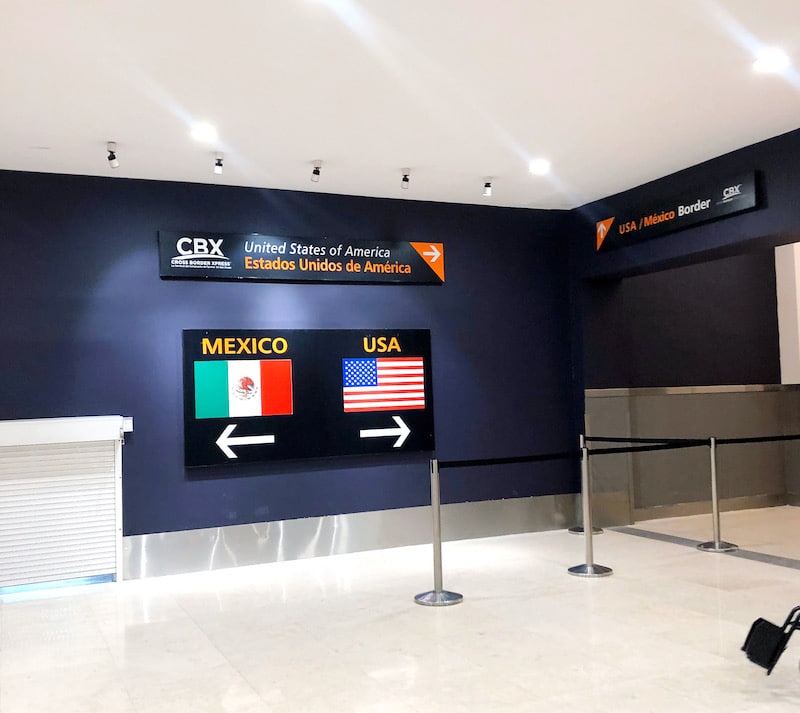 And need I remind you of the hassle of traveling through LAX? The traffic, the long check-in lines, and construction are enough to make me never want to travel.
Of course traveling through Tijuana has its own complications like safety, crossing the border, and not getting lost, but luckily now there is a solution with the Cross Border Xpress or CBX (or the Tijuana bridge). The familia and I used it and loved the experience.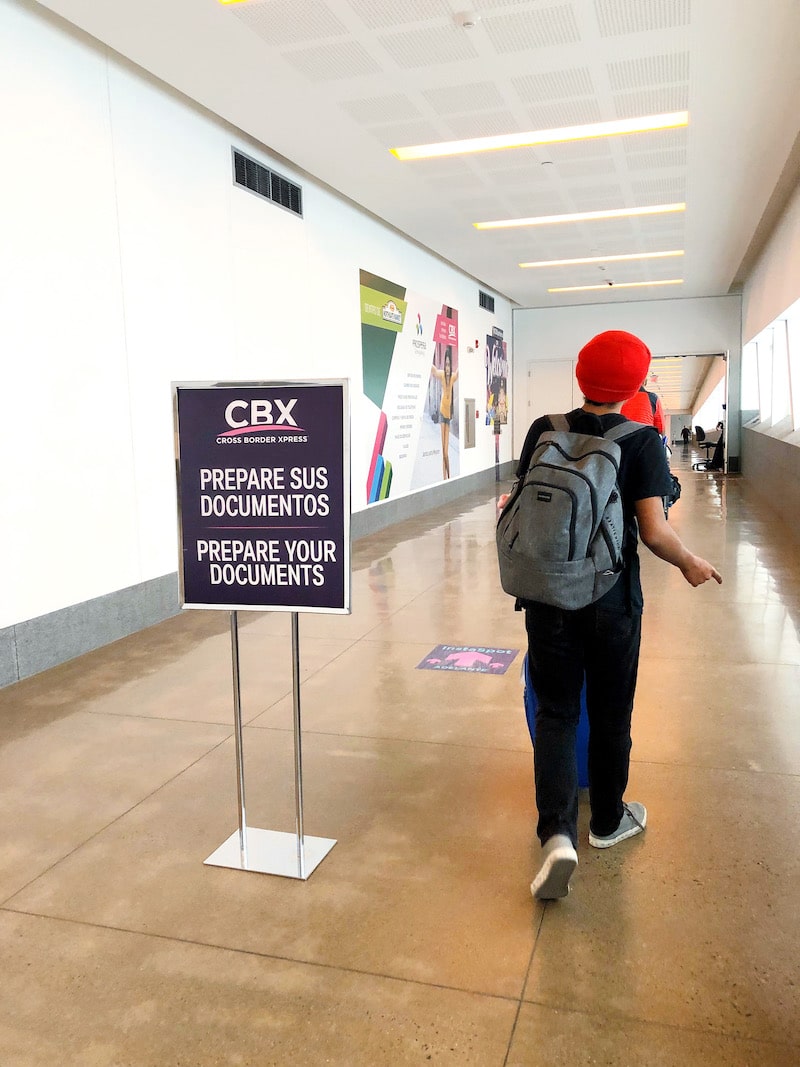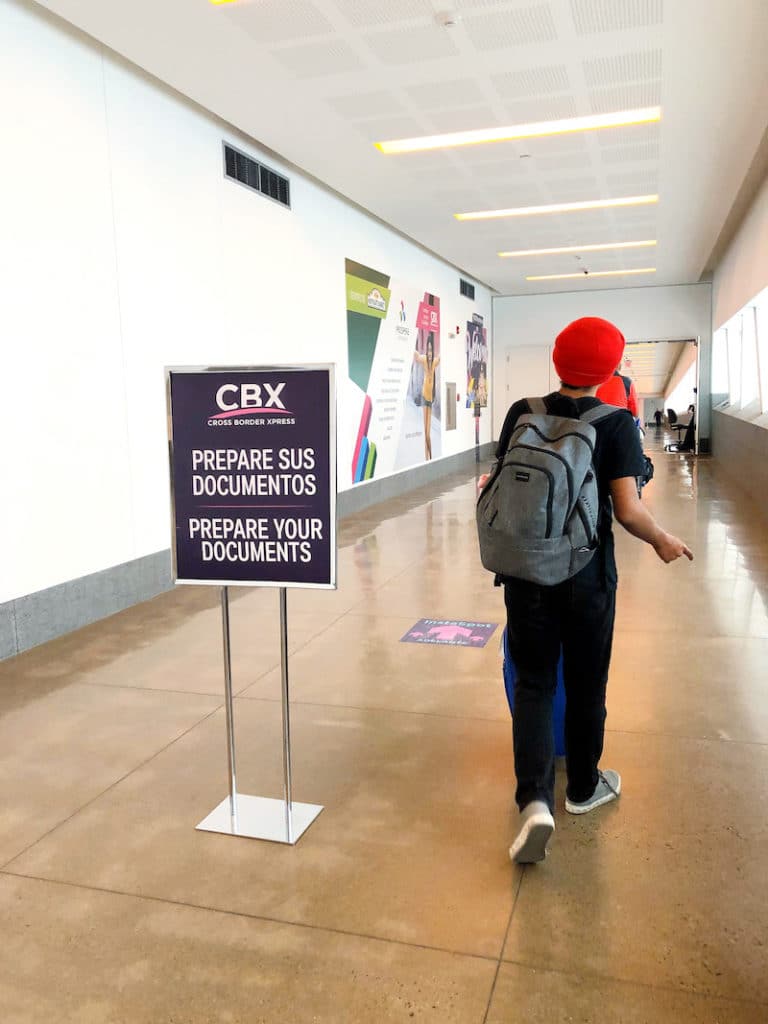 What is Cross Border Xpress (CBX)?
CBX is a bridge that connects the Tjuana airport with the city of San Diego. Travelers can only use its services if you are flying through the Tijuana airport and patrons must show proof with a boarding pass. It helps avoid the long lines of crossing the border and is completely safe.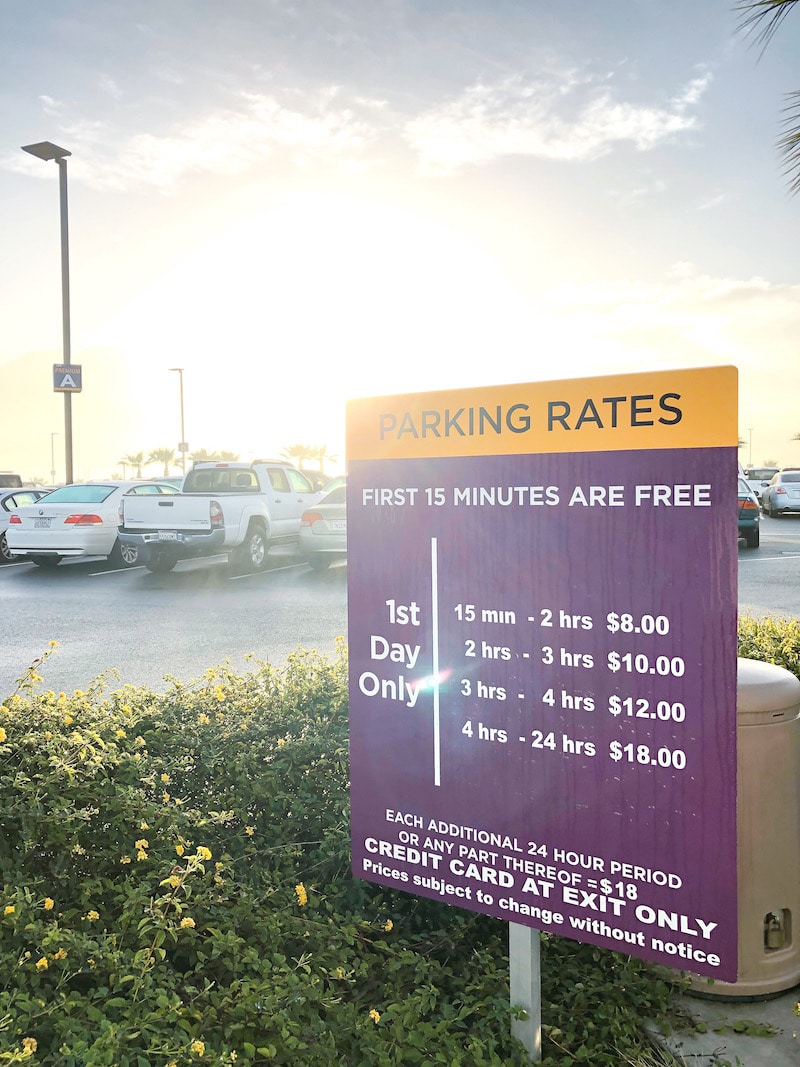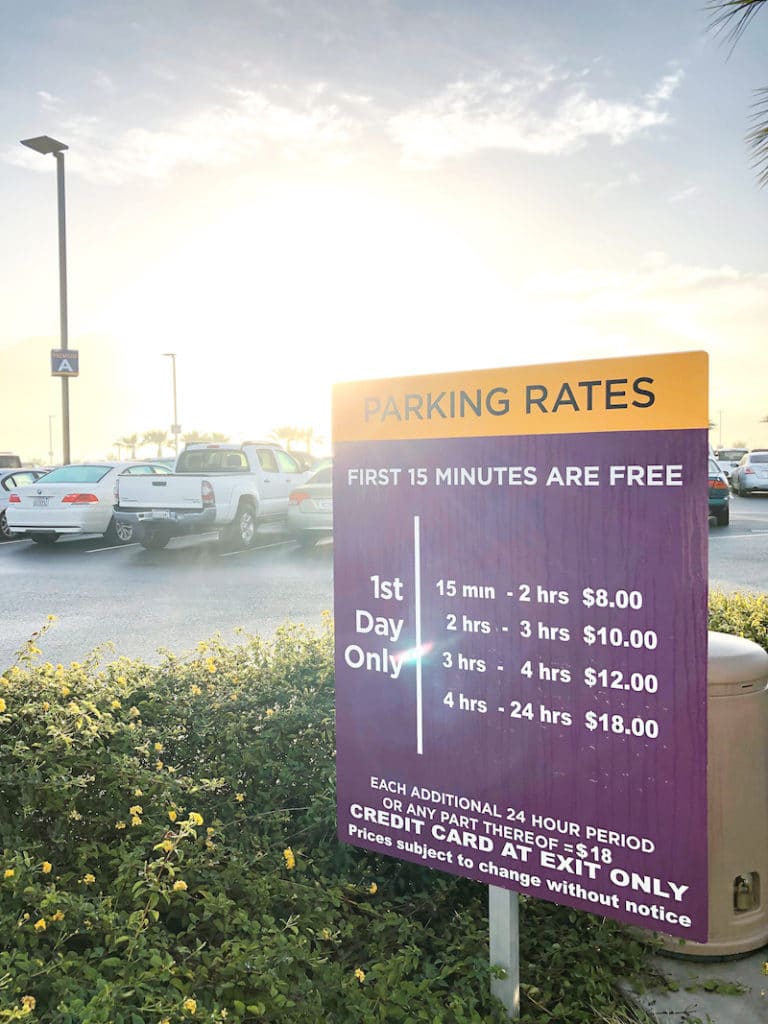 Parking at CBX
CBX has general parking and premium parking. We chose premium parking spots because it's closer to the CBX building and a shorter walk.
CBX lot 1, 2 and 3 parking rates
15 min – 2 hours: $5
Daily max: $15
CBX premium parking rates
15 min – 2 hours: $8
2 hours to 3 hours: $10
3 hours to 4 hours: $12
4 hours to 24 hours: $18
There is also a drop off area for travelers that are using a ride sharing service or anything similar.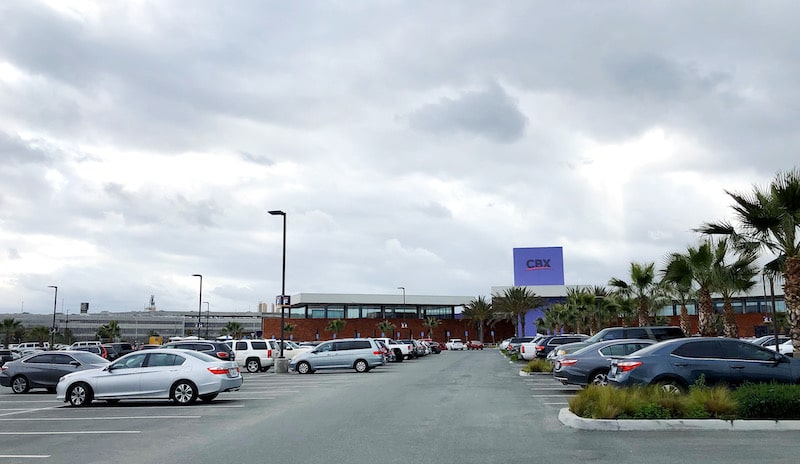 How much does it cost to travel through CBX?
Travelers must purchase the Tijuana bridge ticket to use CBX. These can be purchased online or at location. We were able to purchase ours directly through the CBX website making it super easy. A single use ticket is $15 and round trip $30 per person. We got the family packet which is four tickets for $105 round trip or $55 single use. The cost was offset from what we would have spent on our flights through LAX.
How does CBX work?
From San Diego to Tijuana Airport
We arrived at the San Diego terminal with a boarding pass, CBX ticket, visas and our passports. Because we had everything printed out beforehand, we breezed through the line. If you forget to print out a boarding pass or fill out a visa, you can do that at the CBX counter.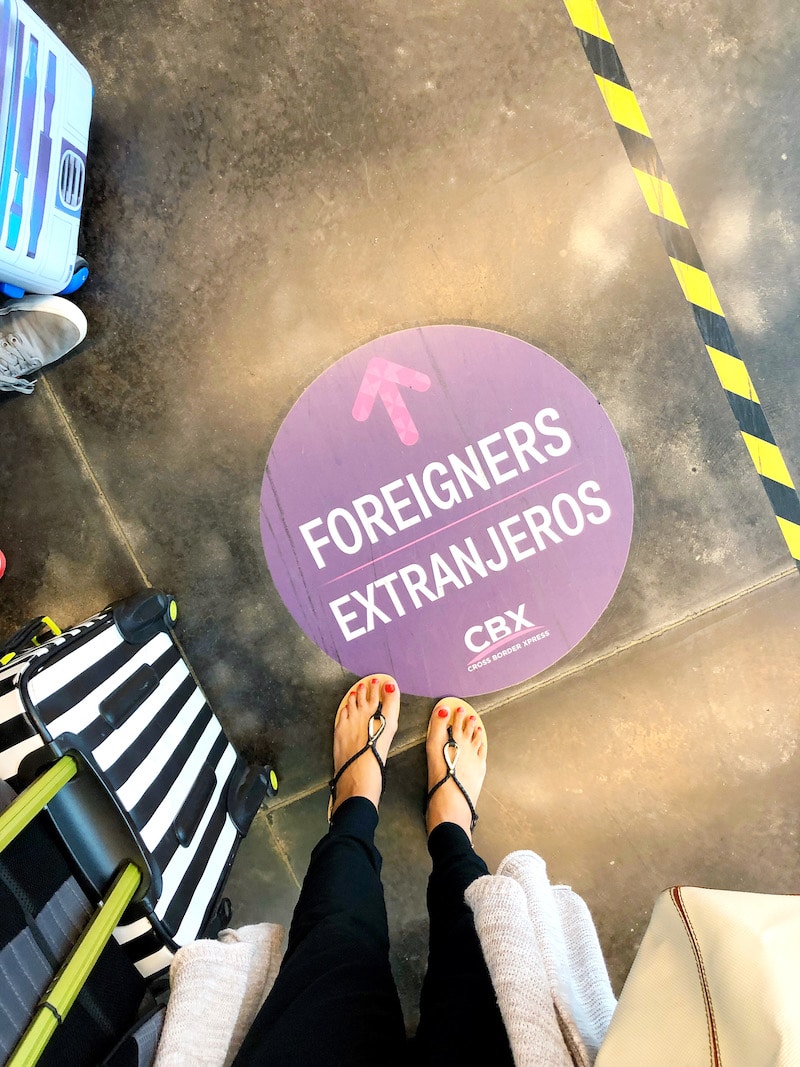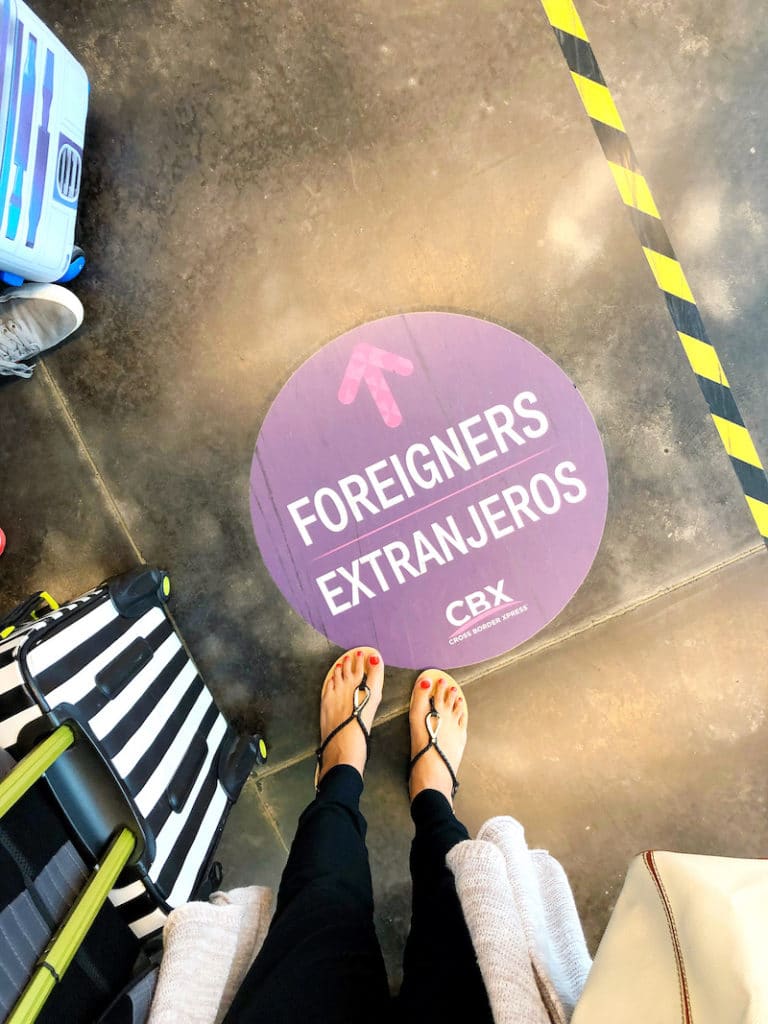 Once inside we found the airline kiosk, there are three airlines counters, Volaris, AeroMexico, and Interjet. If you have other airlines no worries head to CBX counter. What made our checking-in smoothly was the very helpful workers that guided us along the way. After checking-in, walk through security and into the duty free shops. Then we crossed the sky bridge into the Tijuana airport.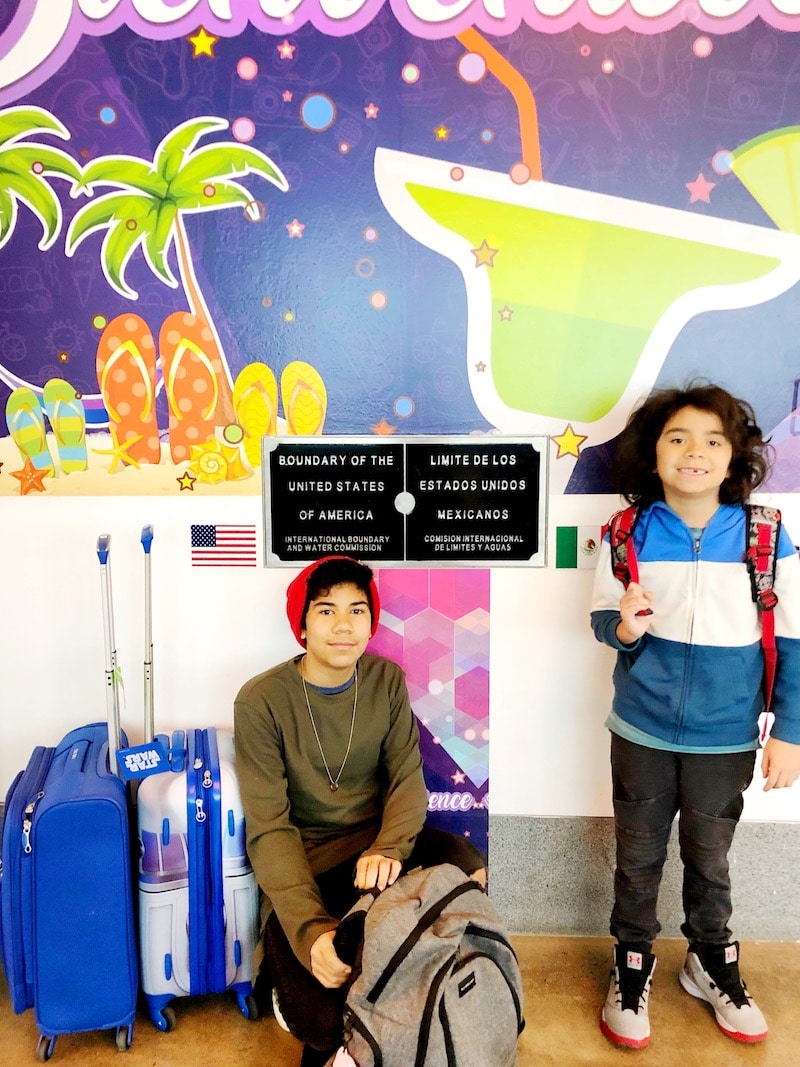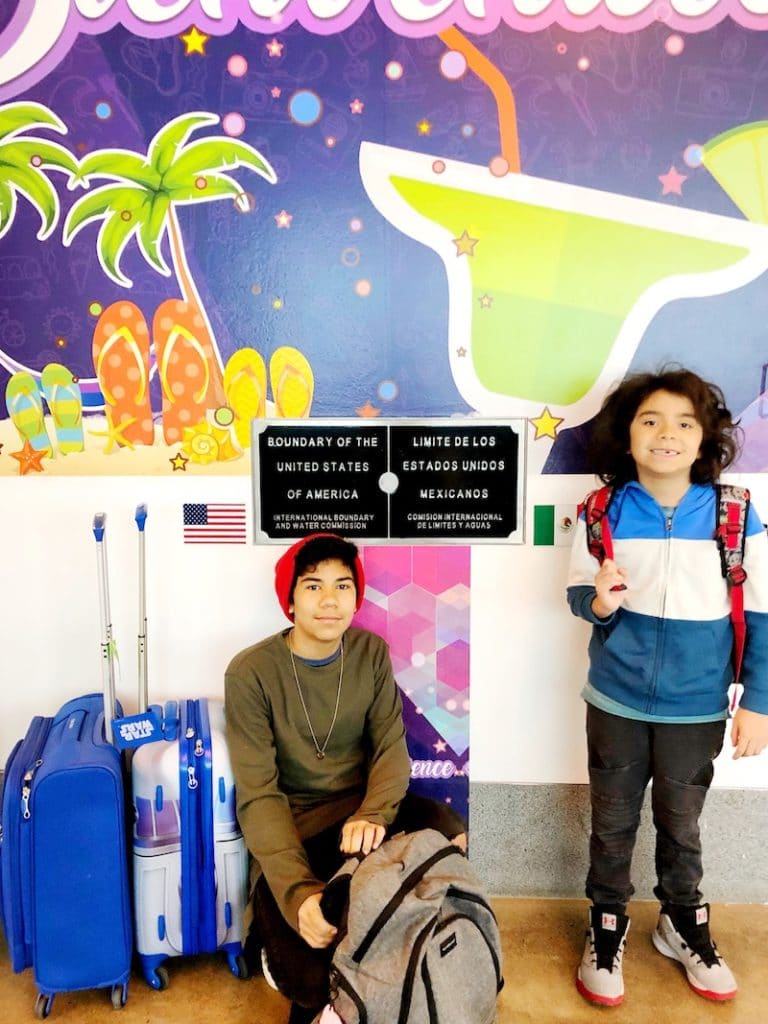 On the bridge make sure to take a picture of the border line and plaques marking the US and Mexican divide. The bridge took us right into the airport. The whole thing took us about 15 minutes. Once inside the Tijuana airport, we found our airline counter and checked our bags in.
I should also mention, the Tijuana airport has the most delicious shops and they sell torts that will help pass the time until your flight.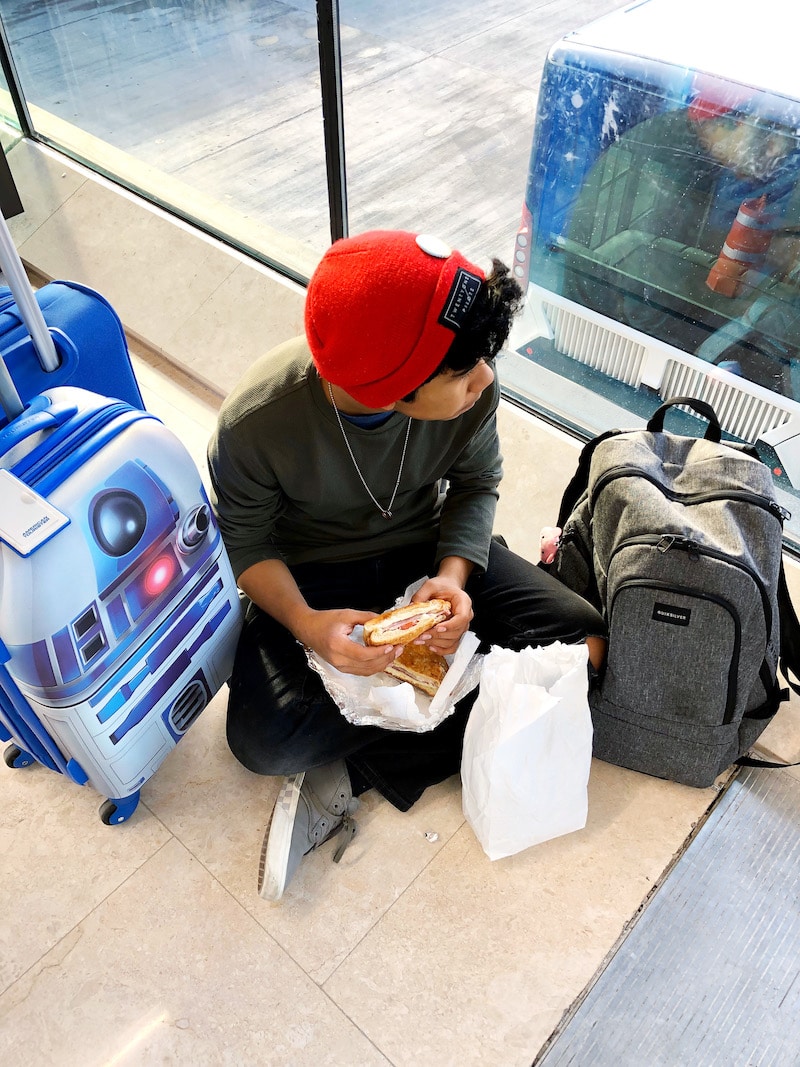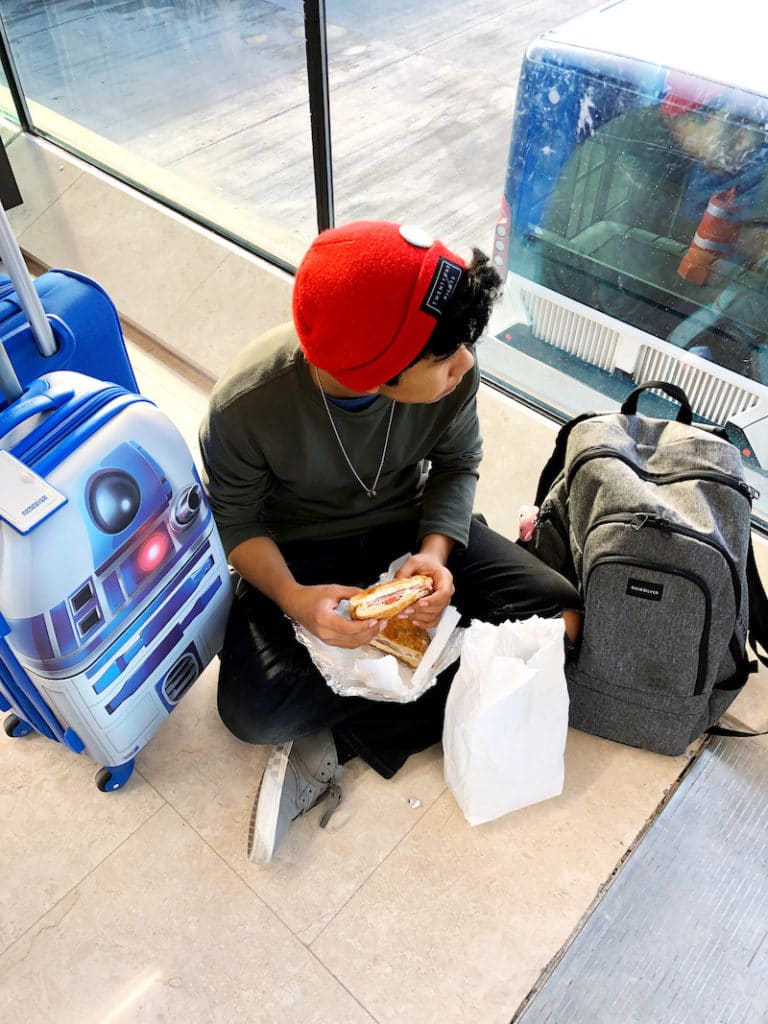 From Tijuana Airport to San Diego
We bought our CBX tickets round trip which saved us time since we didn't have to stand in line to buy a new ticket. The chiclets got our luggage and the CBX bridge entrance is in the luggage pick up area. There are tons of free carts for your luggage making it easy for traveling with kids.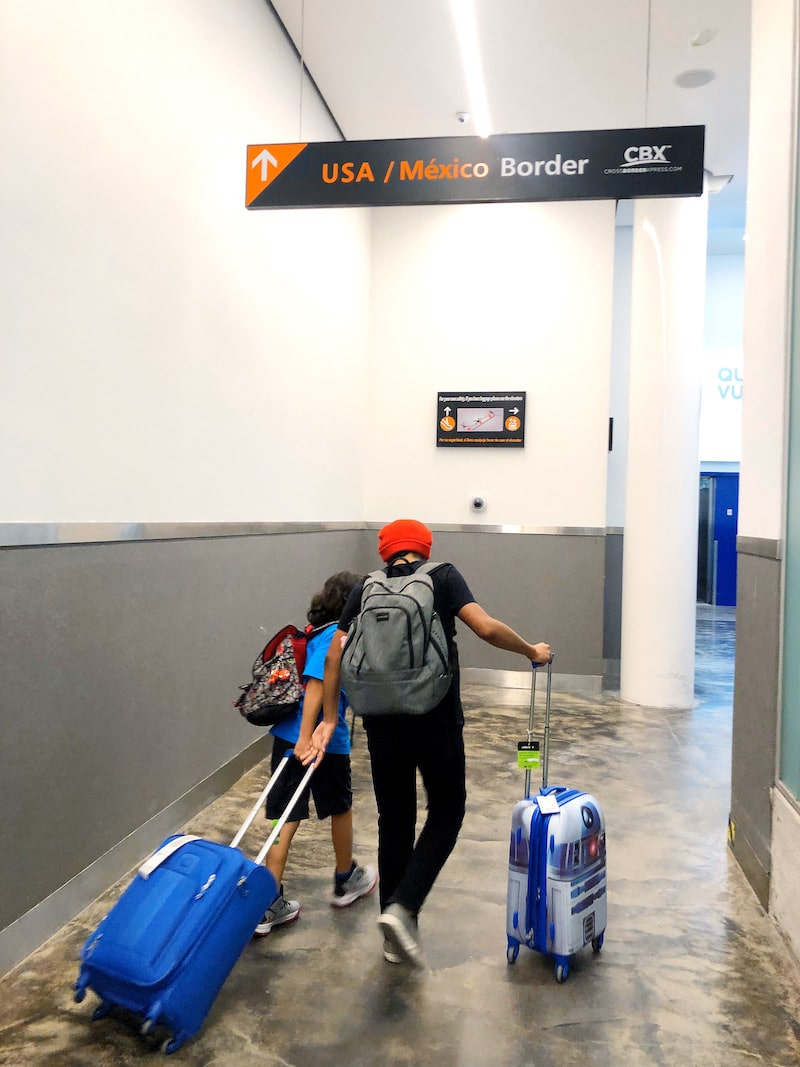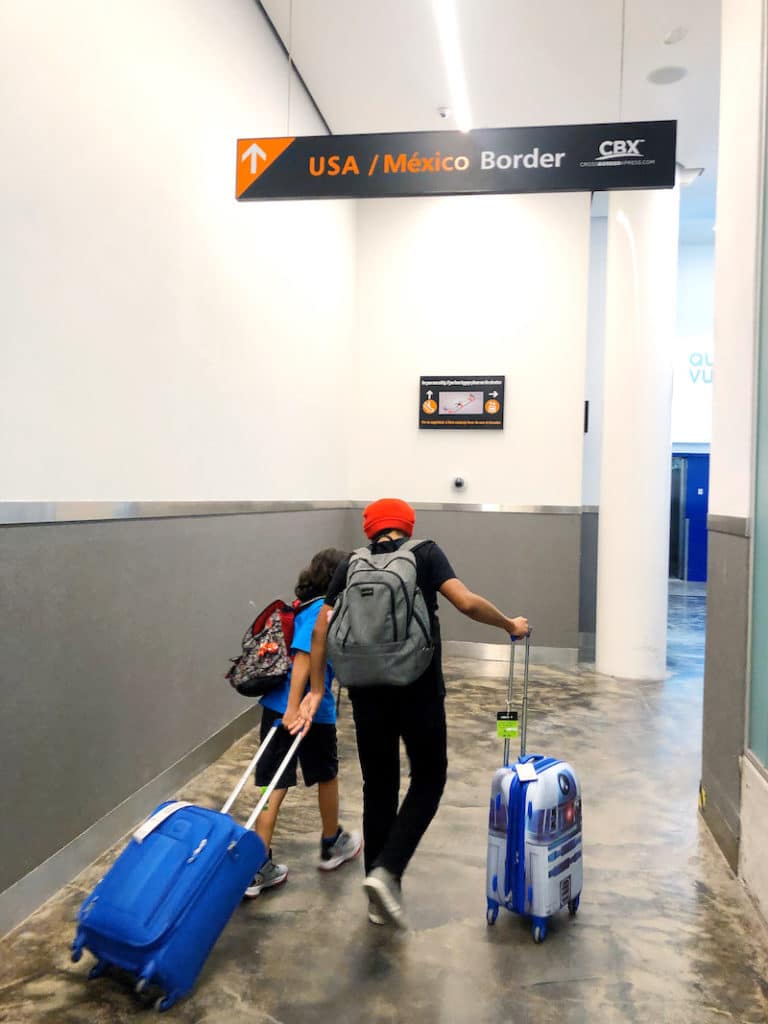 Once inside the CBX building, you will find duty free shops in case you forgot to buy a souvenir or tequila bottle. The bridge is straightforward so you can't get lost. Once agai,n we crossed the border line plaques and had to take another snap of the chiclets. Then we headed to US Immigration and Customs inside CBX building.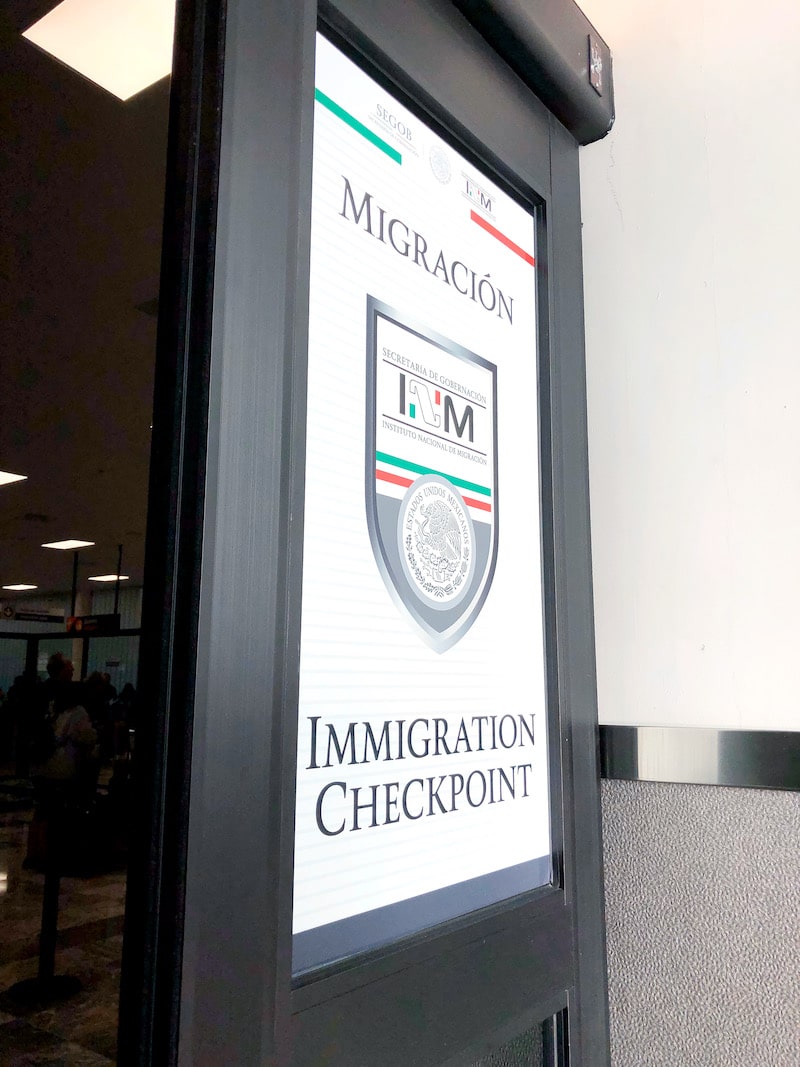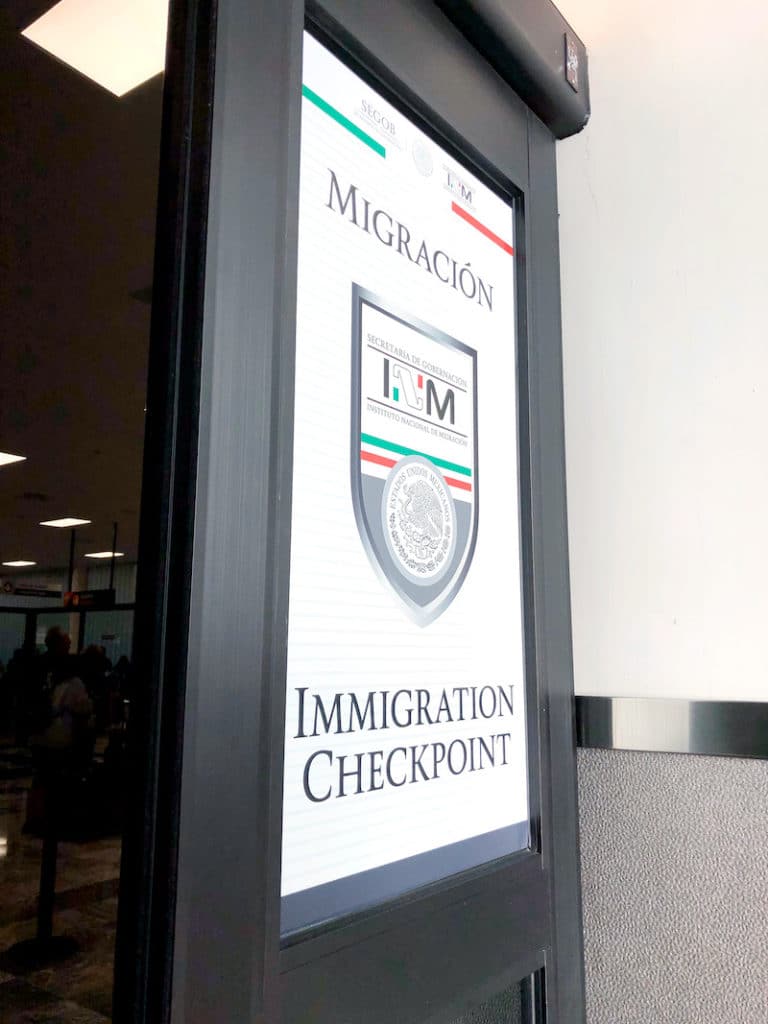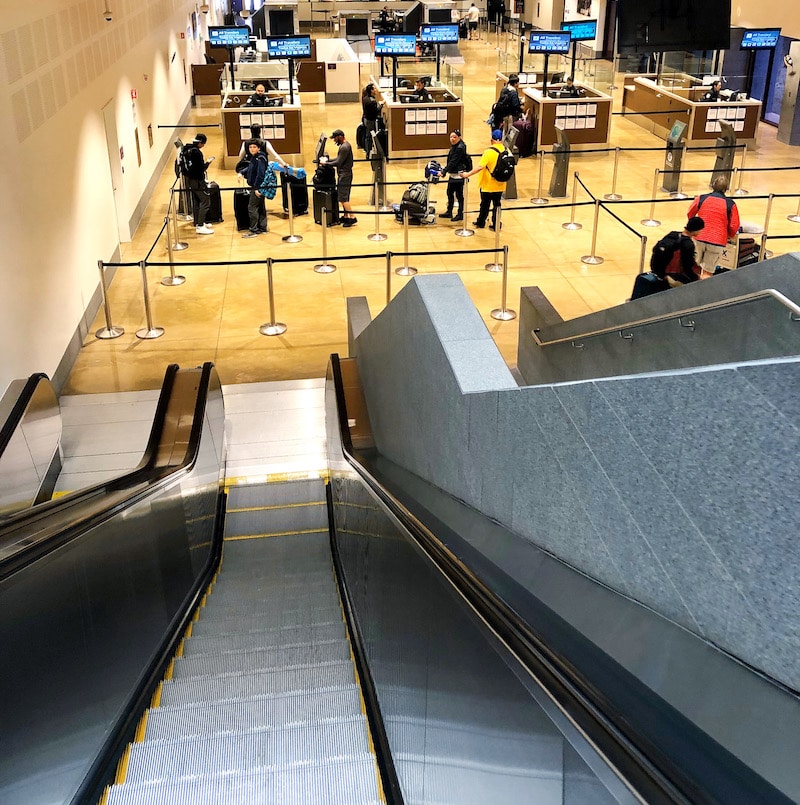 The wait in line depends greatly on when and what time you cross, so something to keep in mind BUT it is nothing compared to crossing the regular San Ysidro or Otay border crossing.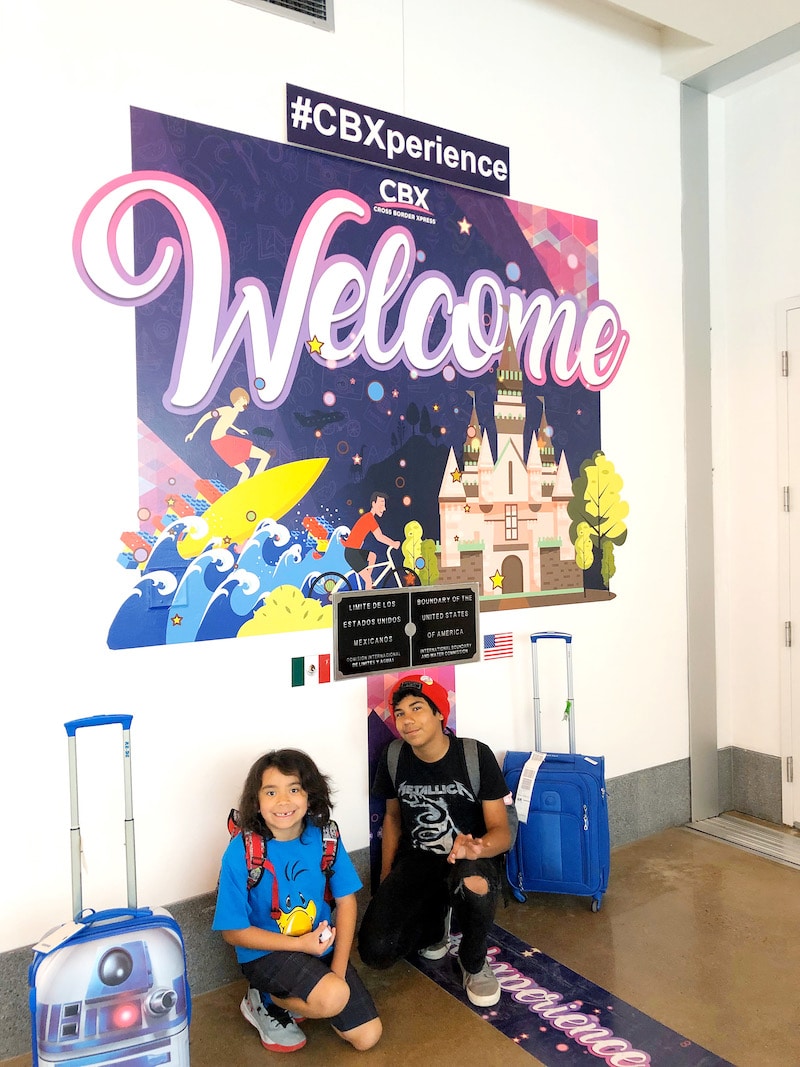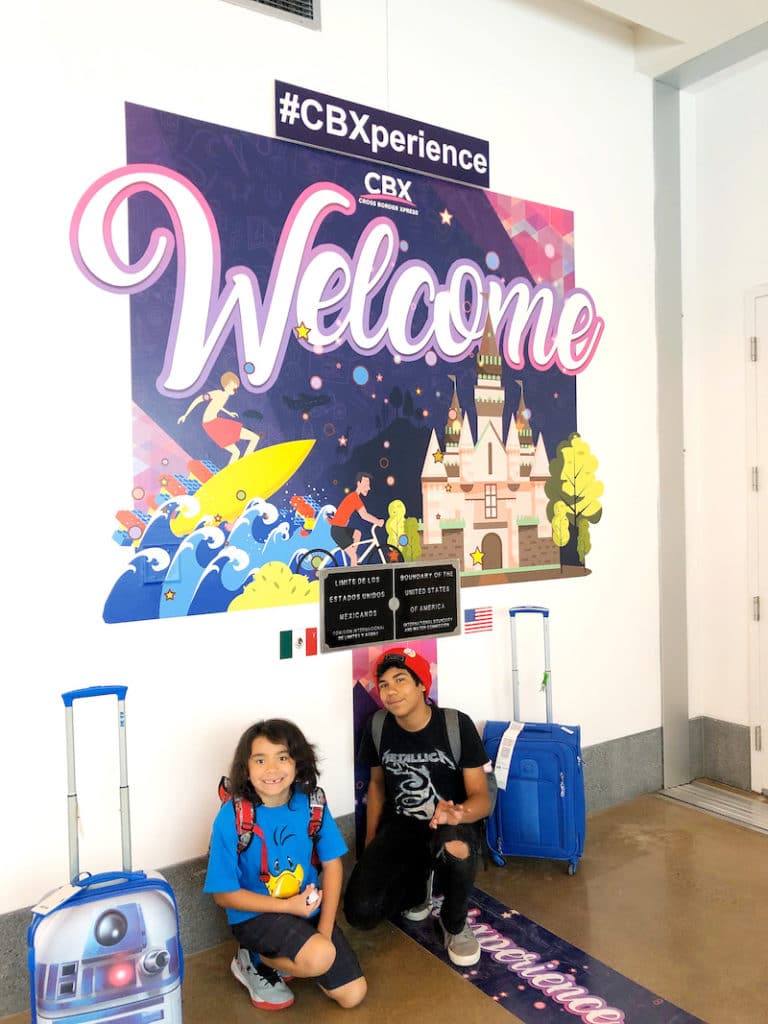 Is CBX worth it?
¡Si! It is definitely worth every penny considering the flight savings and time savings at border crossing. We saved about $100 roundtrip per ticket and our CBX family packet was only $105. Which means we saved $400 flying through Tijuana and spent $105 on a complete savings of $295. In my books that means more cash for vacation margaritas or a massage.
Time wise, the border crossing is notorious for being a time killer. We have spent four hours on Sundays crossing back into the USA. The CBX bridge eliminates the waste of time, since only airport travelers can use this service.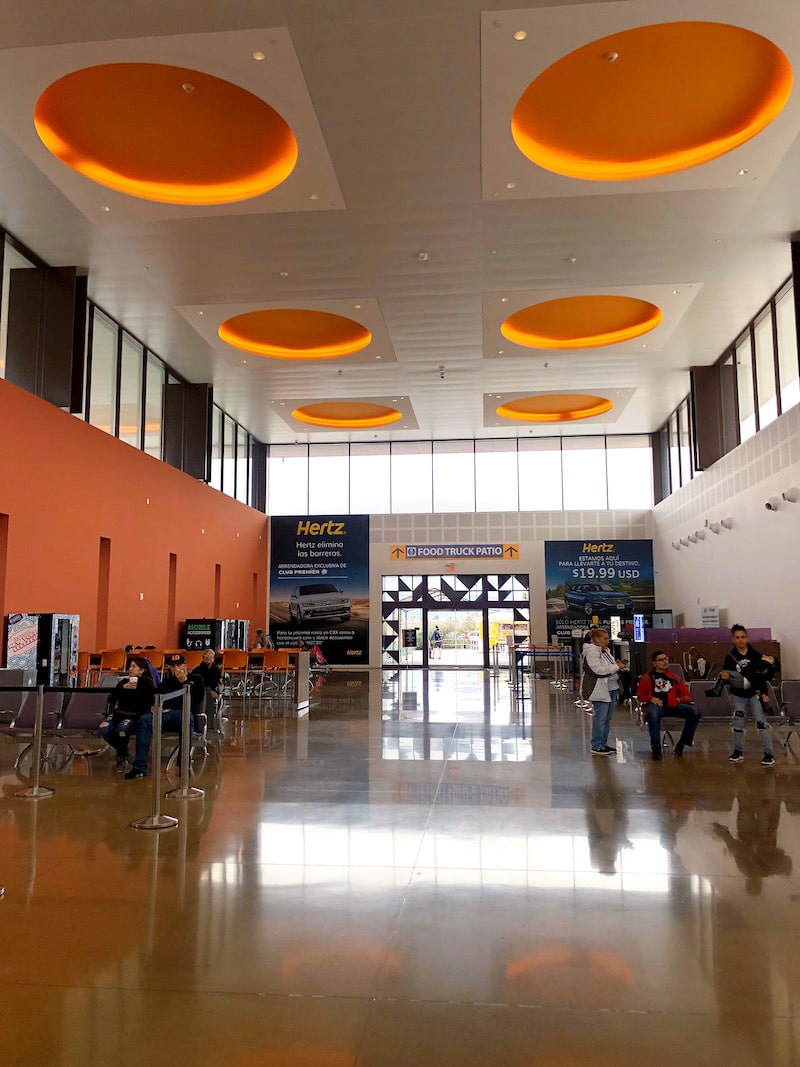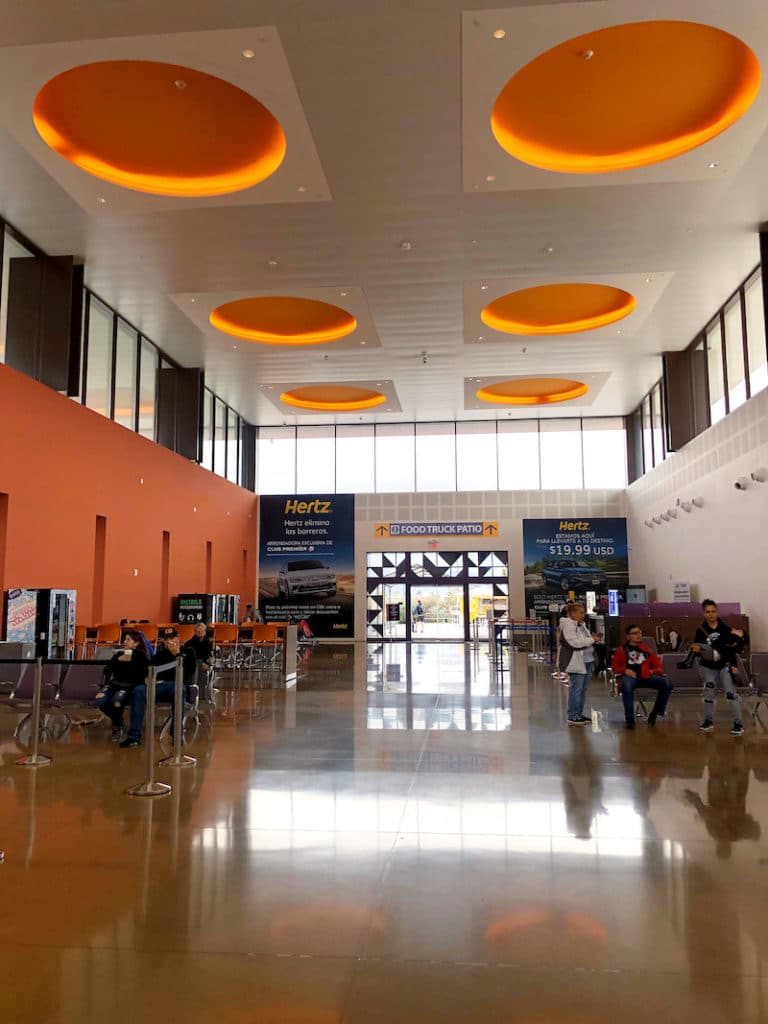 The Cross Border Xpress from San Diego to Tijuana is only four years old and I can't see myself traveling through Tijuana without using it. The services it provides are just like at any airport including long term parking at a discounted rate, car rentals on site, food vendors, duty free shops and Starbucks. There are also very helpful workers who speak English and Spanish and will guide you along the way.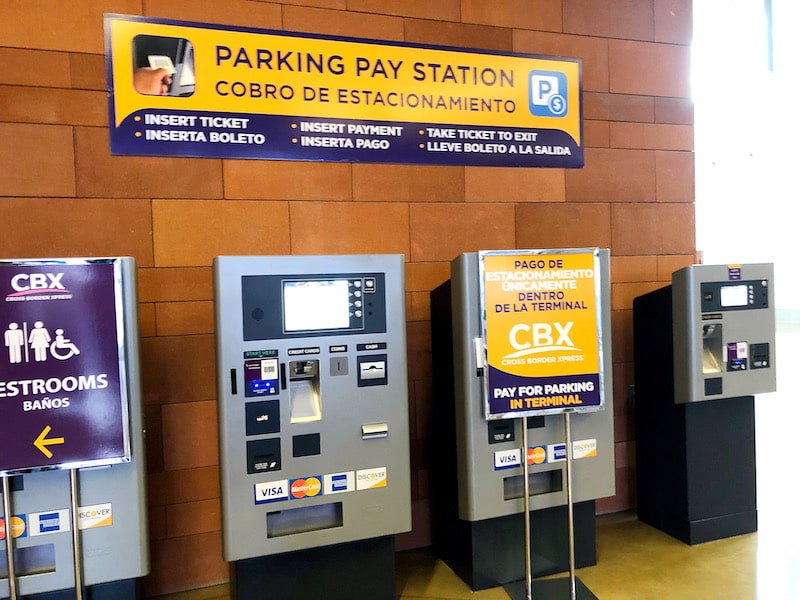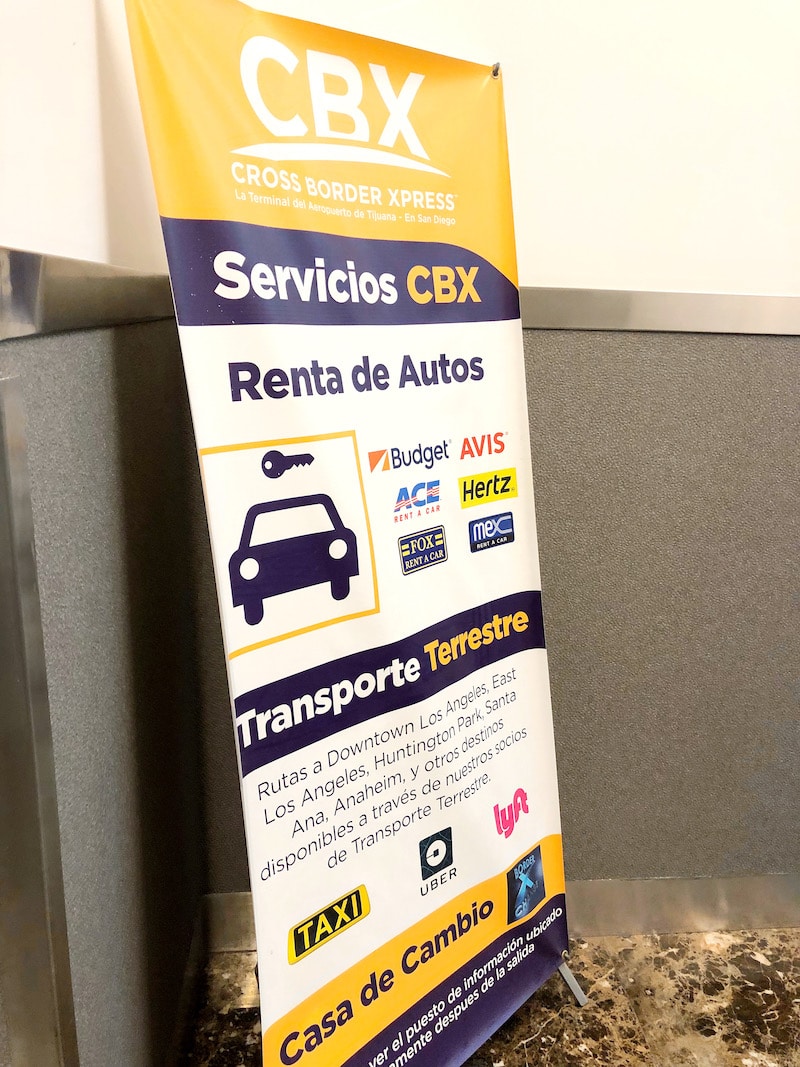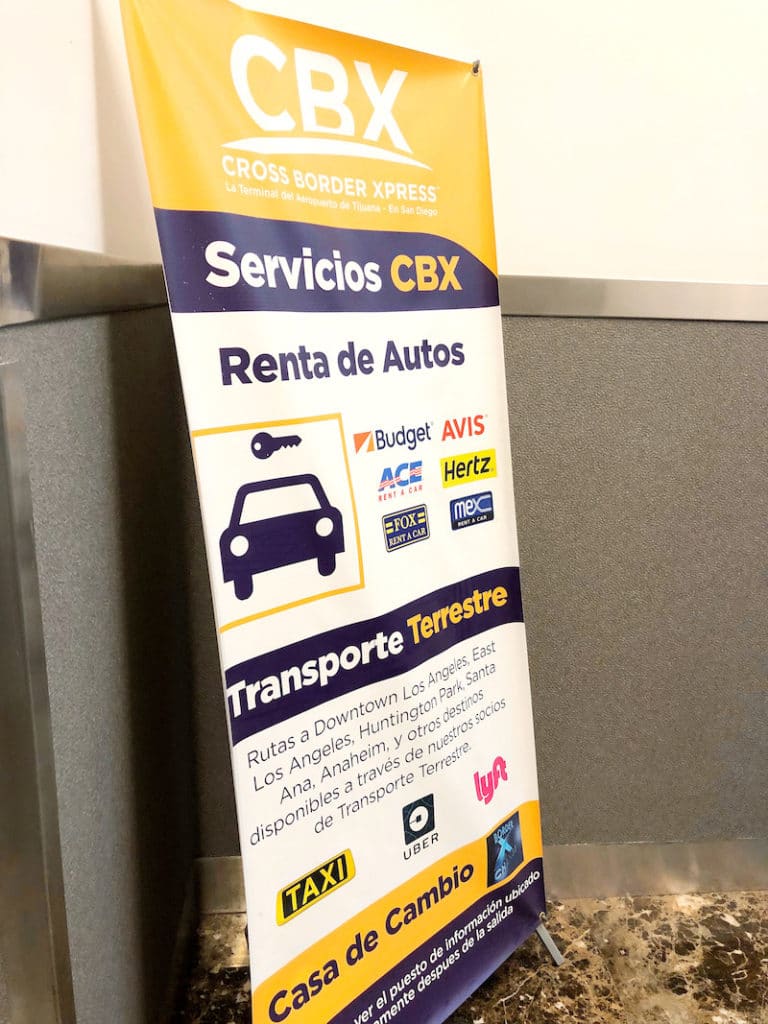 At the end of our trip, using the CBX felt so worth it. I am already looking for cheap tickets through Tijuana for our next family trip. The only issue is to… where?
Originally published on October 23, 2019. Last Updated on February 24, 2022 by Pattie Cordova