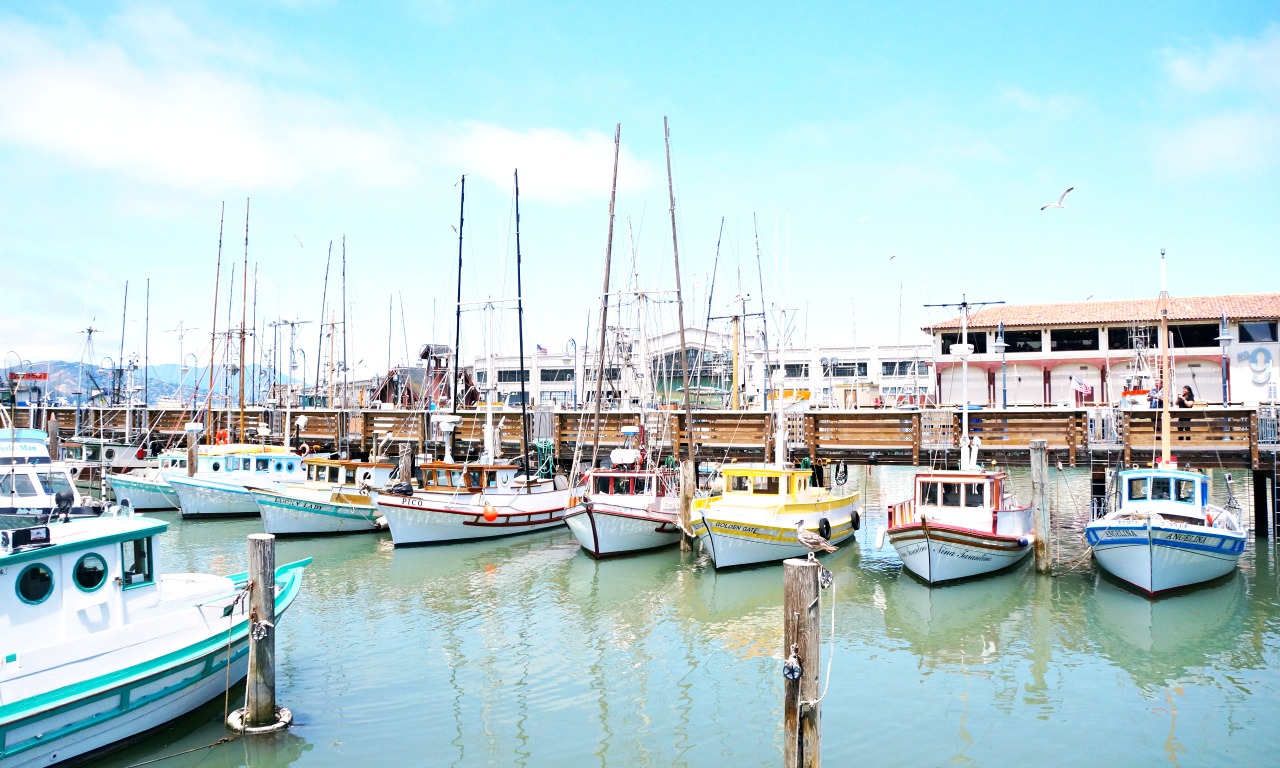 Romance in San Francisco doesn't just happen on Valentine's Day. Spice up your stay at the City by the Bay with this list of 10 romantic things to do in San Francisco.
Our list of 10 Romantic Things To Do In San Francisco
Walk Across the Golden Gate Bridge
Take a romantic stroll on San Francisco's most famous bridge.Yes, it's touristy, but walking across San Francisco's iconic bridge remains popular for a reason:
Whether it's a clear day or with the fog rolling in, it's simply breathtaking.
For the more adventurous couple, rent a bicycle built for two and bike over the Golden Gate Bridge from San Francisco to Sausalito and enjoy a quaint, waterfront lunch.
Too tired to bike back? Take the ferry from Sausalito to San Francisco.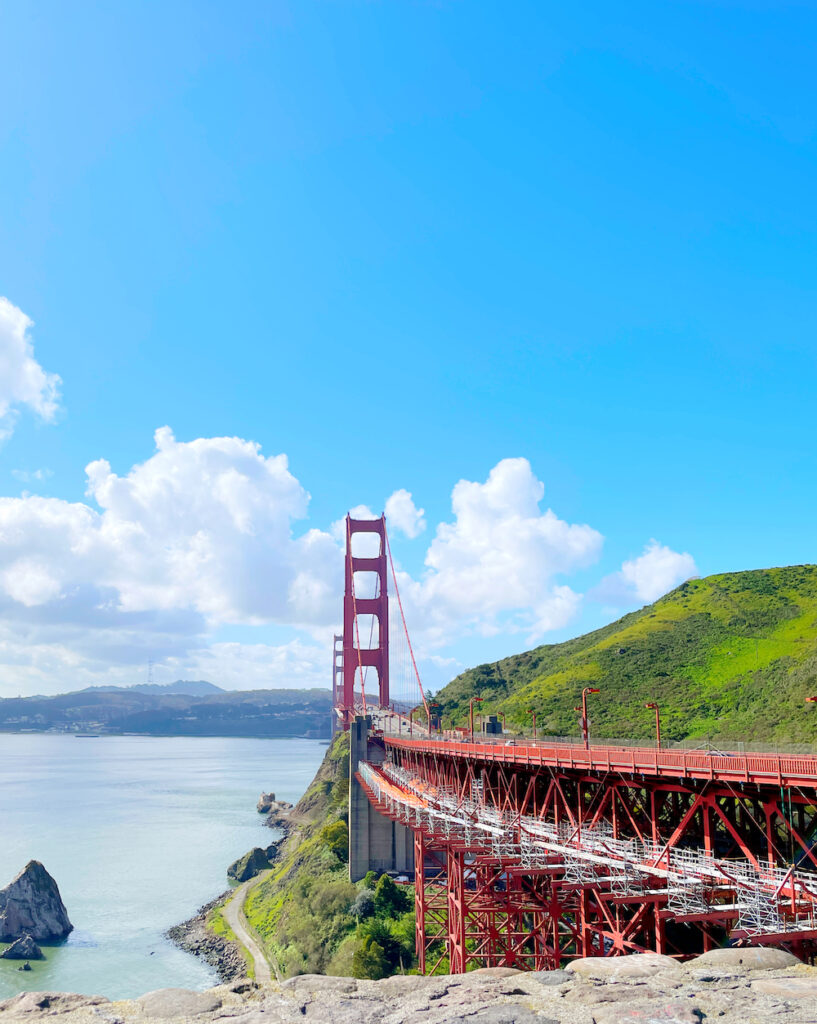 Evening Cable Car Ride
After a romantic dinner, embark on a moonlit cable car ride back to the hotel with the clanging bells heightening the romantic mood of the evening.
A ride on San Francisco's cable cars may be the most iconic and memorable of your entire trip.
Even people who might dismiss cable cars as a common tourist attraction will admit that there is something incredibly romantic about these rides.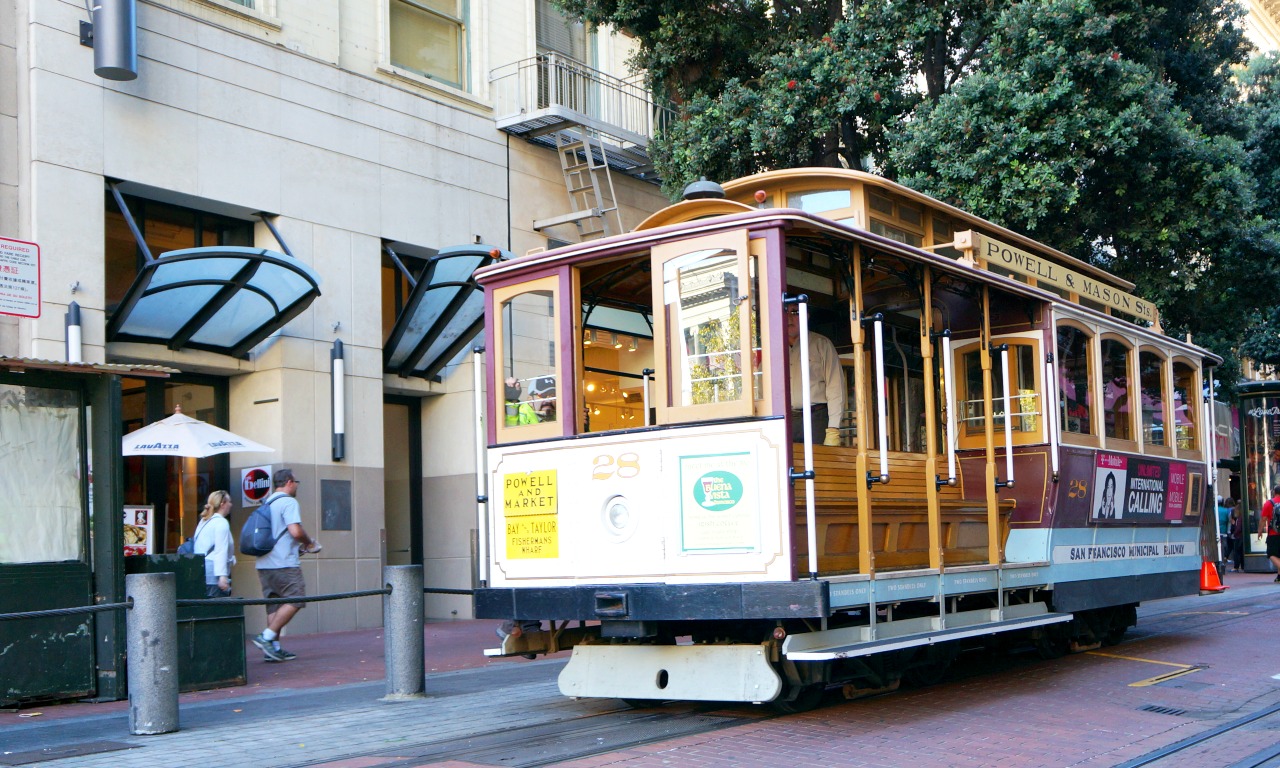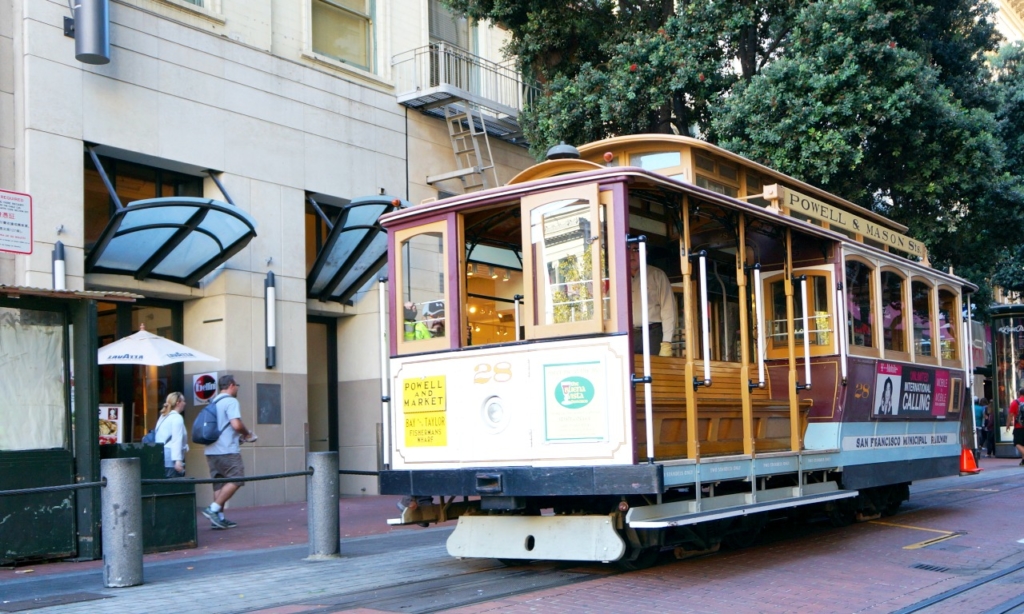 Sunset Views at Crissy Field
San Francisco sunsets are best in the winter when the sky gets beautiful colors as the sun goes down. During the summer, you're less likely to see a sunset at all,due to the evening fog that rolls in. The walking path at Crissy Field provides a west-facing view of the Golden Gate Bridge and is a great romantic spot for a hand-in-hand stroll any time of day. To time it just right for sunset, start about half an hour before "official" sunset time and you can watch the city lights illuminate on your way back.
Illuminate Your Night
Lovers can gaze upon the 25,000 white LEDs dancing and sparkling in this large-scale light installation by artist Leo Villareal. The monumental light sculpture The Bay Lights, illuminates the western span of the Bay Bridge. Dine at Epic Steak, Waterbar or Chaya Brasserie for a five-star dining experience, complete with this mesmerizing view.
Exploring the Garden of Shakespeare's Flowers
For the hopeless romantic, bring a picnic lunch and rent a paddle boat to take for a romantic ride around the beautiful, 12-acre Stow Lake at the Golden Gate Park.
Stroll down a quaint brick path through beds planted with blooms mentioned in the bard's famous poems. Earn extra brownie points by reciting a few lines to your beloved.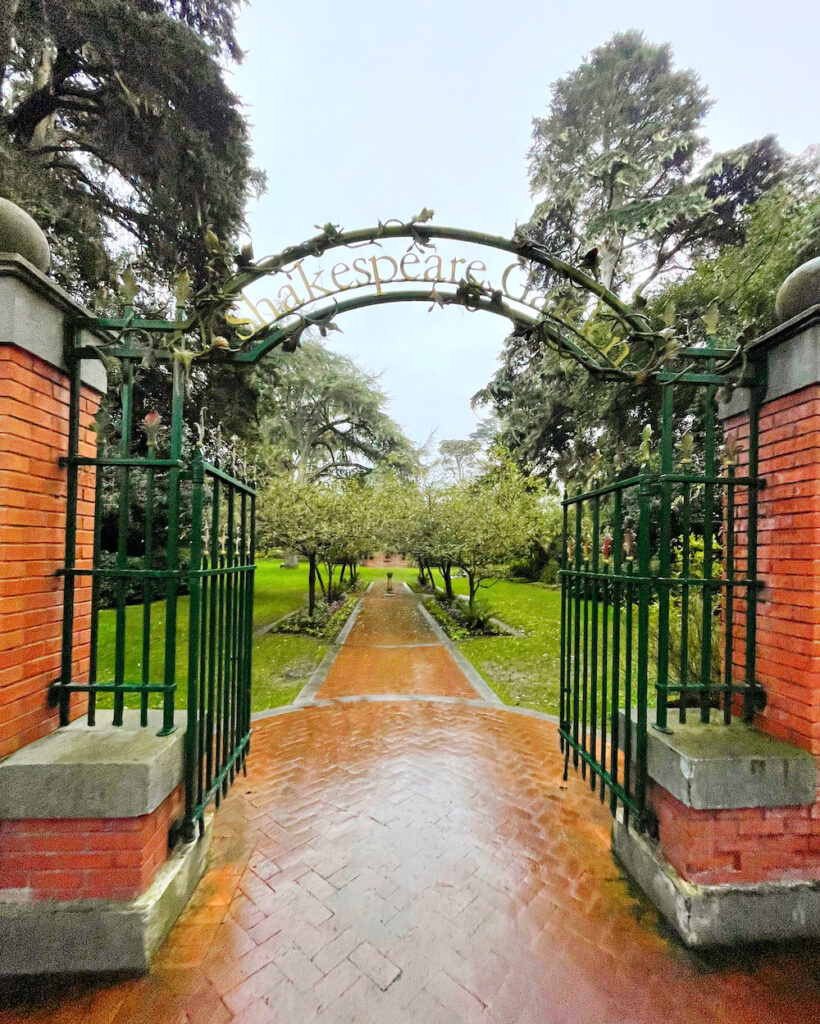 Urban Wineries
No time to head to wine country? Enjoy a first-class wine tasting experience at one of the many new urban wineries within San Francisco's 49 square miles. Bluxome Street Winery offers weekend tours and tastings of 5 wines paired with charcuterie. Taste Napa's best without leaving San Francisco while offering a wine country experience right in the middle of the city.
Telegraph Hill Walk
Start at Coit Tower, near where the road enters the parking lot and look for stairs going down. Get your hearts pumping by climbing the 284-foot hill via two steep sets of stairs.
You'll be rewarded by breathtaking views and perhaps a glimpse of the hill's iconic flock of parrots.
You'll pass through a cozy neighborhood along a tree-lined path that will lead you near the waterfront to the end of your walk.
Relaxing at the Nob Hill Spa
Nob Hill Spa is one of the most acclaimed day spas in the city and with good reason. Pamper yourself with a couples massage followed by a glass of champagne in the spa's indoor pool or on the outdoor sun deck. Located in The Scarlet Huntington Hotel, this distinguished spa offers an array of relaxing services for lovers to enjoy. Bonus? The Big 4 Restaurant and Bar at The Scarlet Huntington turns 40 this year!
Ferry Building Marketplace
Whether by boat, car, bus, trolley or foot, all points lead to the San Francisco Ferry Building. Whether you want to hike the hills of North Beach, push through the bustle of Chinatown, peruse gift shops on Nob Hill, or walk the Embarcadero all the way to Fisherman's Wharf, it's hard to find a better place to start than the Ferry Building.
And it's not just a starting point — the Ferry Building has been redesigned to include some wonderful artisan shops that you can sample cheeses, sip Blue Bottle Coffee and feast on Tomales Bay oysters. These are perfect spots for grabbing that something special to bring back home.
Satisfy Your Sweet Tooth at Ghirardelli Square
Incorporated in 1852, Ghiradelli is the country's longest continually-operating chocolate manufacturer. They've established a reputation for being America's Premium Chocolate Company, so be sure to visit the Original Ghirardelli Ice Cream & Chocolate Shop to indulge.
You can view chocolate manufacturing equipment, indulge in hot fudge sundaes, sample one their famous chocolate or share a delicious milkshake with your date. Your sweetie will surely have their sweet tooth satisfied at Ghirardelli Square which makes for a perfect day-date destination.
We hope our list of romantic things to do in San Francisco has inspired you to book a trip out there. And if you have a favorite spot of your own, please drop it in the comments below!
p.s. If you're planning a trip to San Francisco with kids, check out our list of places we visited on our last family-friendly San Francisco trip.
Originally published on April 21, 2020. Last Updated on June 9, 2023 by Pattie Cordova