Last year, my family and I attended the first-ever Knott's Berry Bloom at Knott's Berry Farm. It quickly became one of my favorite special events that Knott's hosts – and not just because of the Towering Topiary Tasting Garden. It was a great day to take our vida loca on-the-go and enjoy the sunshine, fresh air and take in the scenery at Knott's.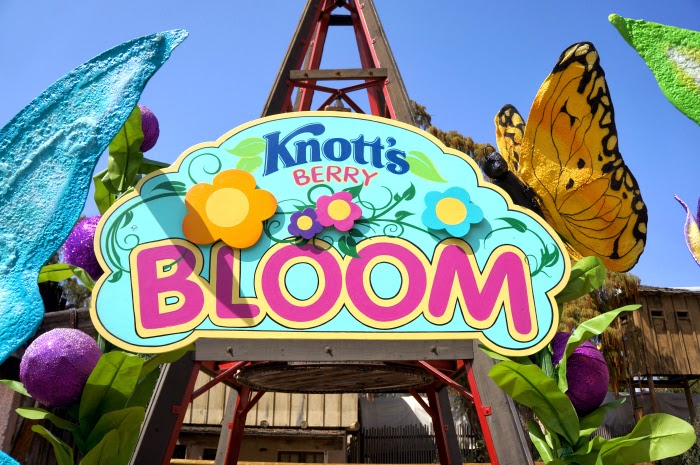 However, seeing what's to come this year, it looks like last year's Knott's Berry Bloom was just a starting-off point. They added some fun new activities, events and features this year! Checalo.
Be a part of history
Este año, Knott's will host its inaugural Ghost Town Boysenberry Festival where guests can wine, dine, and buy boysenberry inspired products throughout the windings streets of the Old West. Festival entrances feature rustic banners and oversized boysenberries – ¡para las fotos! Walter and Cordelia Knott's Original Roadside Boysenberry Stand will be recreated for the special event, where you can can purchase authentic boysenberry plants and preserves.
Boysenberries for everyone
As part of the festival, inside Wilderness Dance Hall guests will find a variety of boysenberry inspired gourmet comida y vino offerings from around the world. Just outside of the dance hall, towering sculpted topiaries provide shade during warm April days and twinkle brighter than stars at night. Ghost Town will be filled with the mouthwatering aroma of ribs, chicken, and other charbroiled treats smothered with boysenberry glaze and cooked on open-air barbeques throughout the streets of the festival.
Local artisans will sell unique boysenberry inspired wares during the festival. On School House Road, guests can try their hand at western themed games with a boysenberry twist! Winners can take home an exclusive Boysenberry Festival prize. Daily boysenberry pie eating contests will also take place in front of the Birdcage Theater. (I'm coming home with a prize!)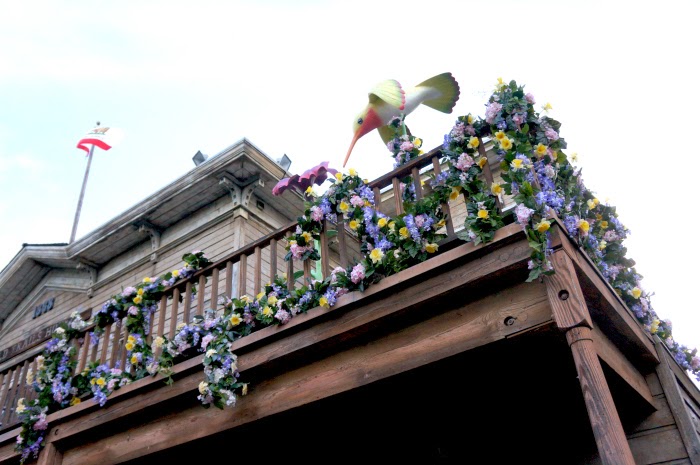 A different Knott's experience
Strolling the streets of Ghost Town, guests can take in special demonstrations including jarring homemade jam, blacksmithing, and cooking up finger lickin' homemade boysenberry glazes. Capture the moment and the memories at boysenberry themed stand-in cutouts, each featuring fun historical facts and special moments from Knott's history. Some will resemble original photo ops from the historic Pitchur Gallery on Main Street.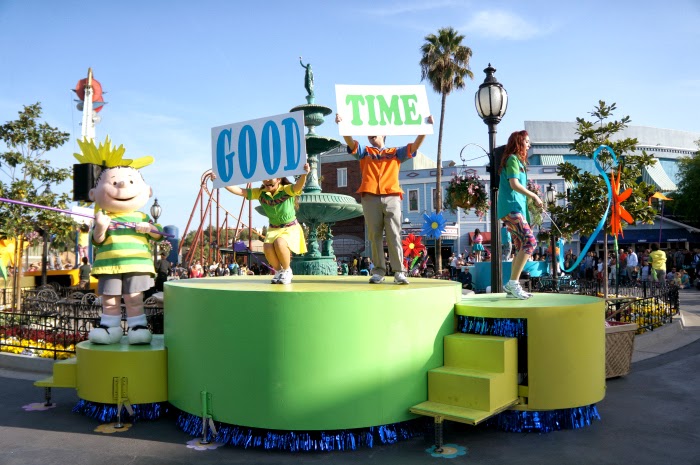 And the fiesta continues
The dance party begins after sundown! Bloomination features larger-than- life flowers and butterflies affixed to the Charleston fountain light the night with LED lighting effects; butterfly stilt walkers prance among the crowd, and a DJ spins the hottest dance music for all ages.
Knott's Berry Bloom is a great time to really get some good use out of your Knott's Season Passes. This special event daily from 10am to 10pm during Knott's Berry Bloom, April 12 – 27, 2014. Post your pictures and follow the fun online using #KnottsSpring.
[disclaim]The opinions in this article are my own. I do not work for, or with, any brand mentioned in this article, nor do I have any official relationship with them. I have a relationship with GigaSavvy, for whom I create original editorial content.[/disclaim]
Originally published on March 17, 2014. Last Updated on January 10, 2019 by Pattie Cordova