Holidays
Hola Primavera printable in Spanish
Hello Spring! Today we begin one of my favorite seasons, where the flowers bloom, the air is crisp and the scent of nature is in the air. Use this Spring in Spanish "Hola Primavera" (translated to Hello Spring) printable in Spanish to start the beginning of spring in the best way possible at home.
To use, click the image and print out at full scale.
Put it up in a frame, print a bunch of smaller ones for a nice banner or maybe as the front cover of a greeting card. Whatever you choose to do – I would love to see it in action!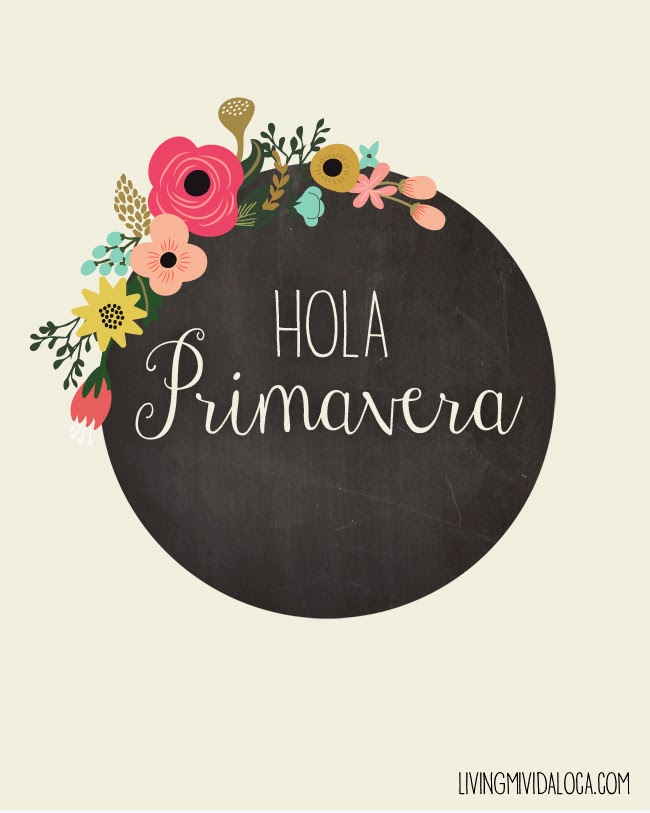 ¡Hola primavera! Hoy comenzamos una de mis estaciones favoritas, donde las flores se abren, el aire es fresco y el aroma de la naturaleza está en el aire. Para celebrar este hermoso día, mi amiga, Jill de SandyToesandPopsicles.com ha creado este "Hola Primavera" imprimible en español.
Para utilizar, haga clic en la imagen e imprimir a escala completa. Ponlo en un cuadro, o quizás quieras imprimir un montón de otros más pequeños para un banner o tal vez usarlo como la portada de una tarjeta de felicitación. Lo que elijas hacer – me encantaría verlo en acción!
Originally published on March 20, 2014. Last Updated on June 2, 2021 by Pattie Cordova