This is a sponsored post in partnership with Kaiser Permanente.
This month we spoke with Dr. Clifford from our local Kaiser Permanente office and asked him to share with us his favorite tips for healthy travel. He shared with us some things to look out for when staying in a hotel, how to come back from a trip without feeling ill, and what is the number one thing we need to look out for when traveling to a different time zone.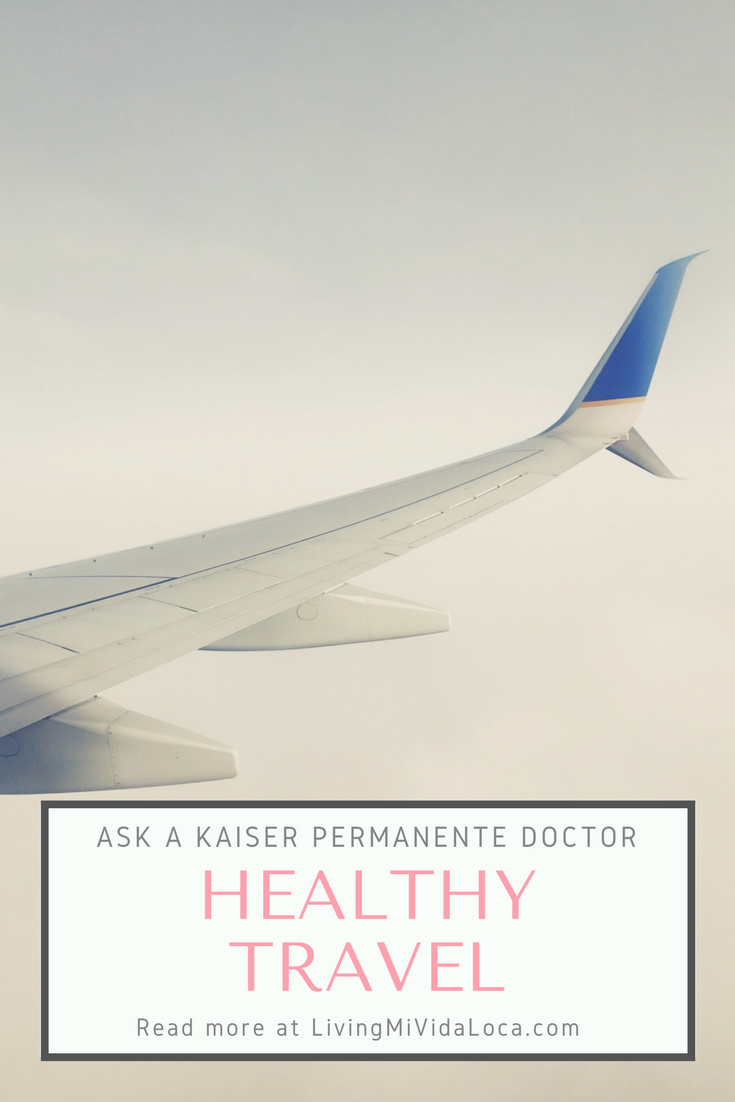 Ask a Kaiser Permanente Doctor: Healthy Travel
Road Trips
Last year we took a road trip on the other side of the country and I found myself packing less than usual because I knew that I could pick up whatever I needed on the road. Turns out, the one thing we needed ASAP was the most basic of all – a first aid kit. Dr. Clifford suggests packing a basic first aid kit (the kind in the travel section is fine), and I would also add that you should include moleskin for blisters (you'll be walking a lot), aloe gel for those days where you forget to reapply sunscreen and an extra pair of eyeglasses, if needed. I would also throw in there some individually packaged antiseptic wipes and boogie wipes.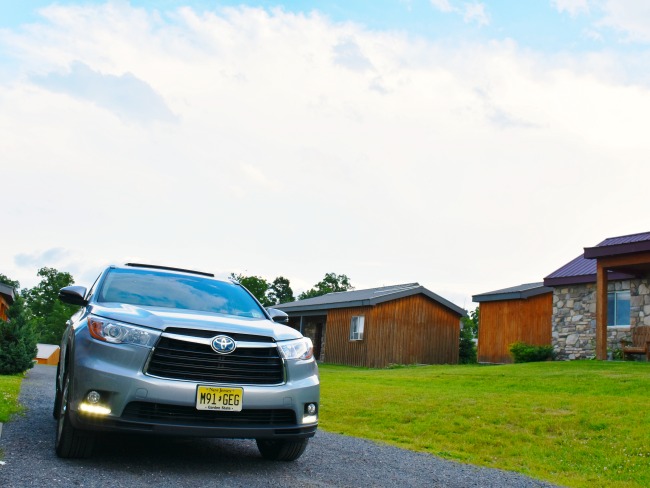 Air Travel
It's a given that your ears will pop when you fly, but you can lessen the impact with some snacks. Dr. Clifford suggests packing chewy snacks like gum, Skittles and gummies. The old trick of opening your jaw will also help to reduce sinus pressure.
If you're traveling with kids who have allergies, be mindful of their medication and make sure to pack it in your handbag or backpack (the one that IS NOT checked). And whichever medication they do use on the plane, make sure that it's one that they've had before so you know how they'll react to it before they take the medicine.
Dr. Clifford also reminds us that it's less about what is in the air, and more on what you touch. So make sure to pack wipes and disinfectant and use liberally. I've personally seen flight attendants wiping down seats, armrests, TV screen and the meal tray before sitting down. Clearly they know something we don't know.
When you're flying to your destination, make sure that you also have a printed copy of your medication and pack anything that you have previsouly been prescribed. You don't always know that your current prescription will be available at your destination.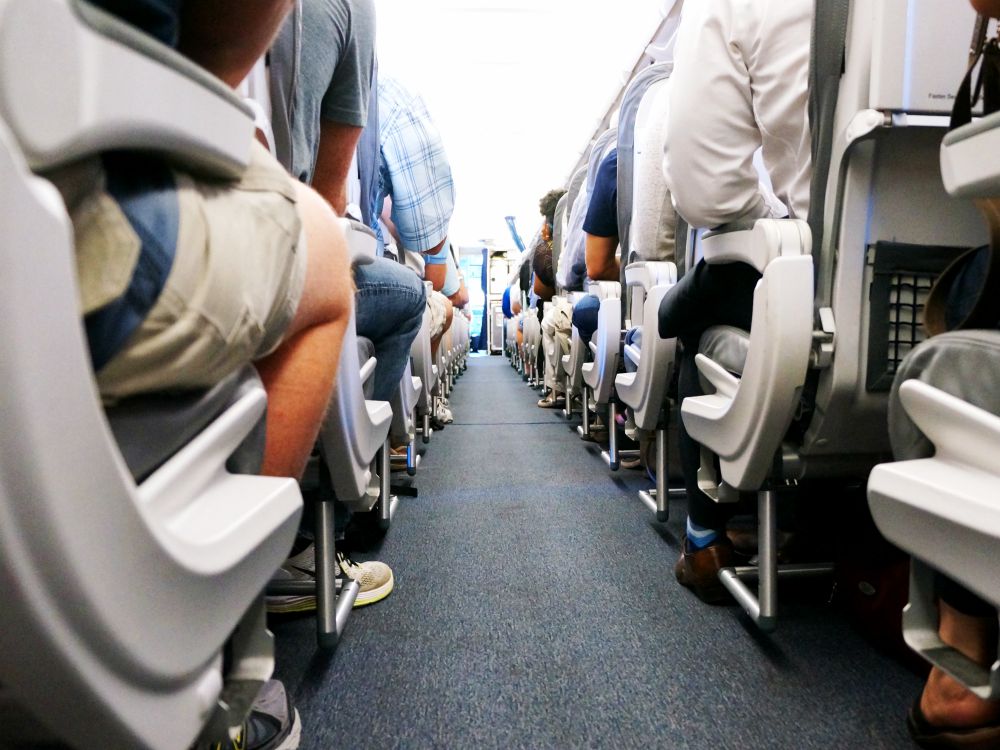 Traveling abroad
When you're traveling abroad, check the CDC website for recommendations on any extra immunizations. Their website has the most up-to-date information and you'll be able to easily decipher what it is you need. Also? Don't wait until the week before your trip to do this. And if you're thinking that you'll just take in some extra vitamins to build up your immune system, you can – but it's not a guarantee that you'll be able to avoid whatever virus you may be able to prevent with an immunization.
Believe it or not, Dr. Clifford tell us that one of the most common body parts to get an infection are your eyes. Take care not to rub your eyes (or your face) so as not to spread germs. And pack some eyedrops to deal with dry eyes, as needed.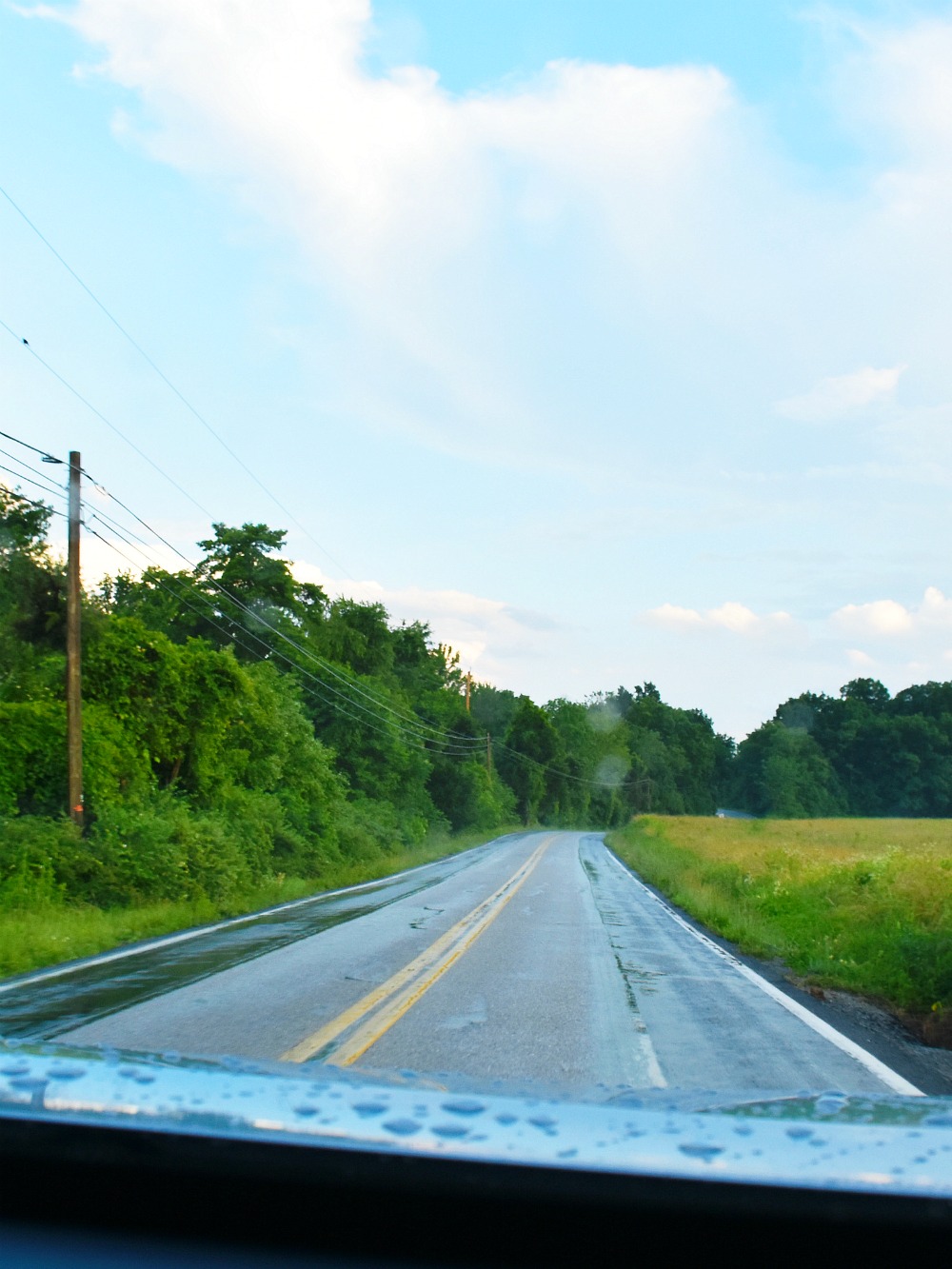 Hotel stays
Most families will stay in a hotel when traveling (or some sort of variation of it). Dr. Clifford reminds us of a few basic rules to follow when we're staying in hotels:
Watch your kids while they're in the pool. Just like at home, it's always best to keep an eye on them (even if they do know how to swim).
Once inside your hotel room, inspect your room for bed bugs both under the bed and on the sheets. You can even go as far as calling up housekeeping and asking them to change sheets while under your direct observation. It also doesn't hurt to bring your own pillows and/or invest in hypo-allergenic travel case.
If you know that you'll be staying in a hotel room, bring your own cup so you don't have to use what the hotel has in stock. Also, pack flip flops for the shower and wear your shoes inside the hotel room. Dr. Clifford also suggests bringing Clorox wipes and using them liberally. Wipe down the remote control, the telephone, the light switches, the door knobs… everything.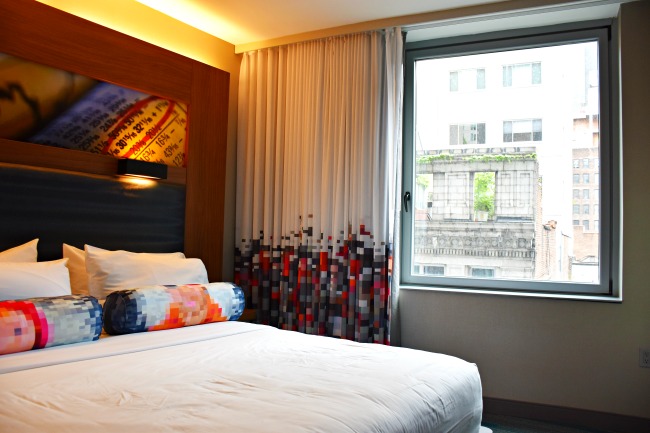 When we travel we tend to pack our schedule from the moment that we wake up, to the minute we hit the pillow. It's understandable, you want to be able to get the most out of your trip as possible. Here's the thing, when you get home you find yourself lethargic and feeling like you're coming down with something. The truth is, it's more than likely not an illness from travel, but more from lack of rest. When we travel, we neglect sleep and it eventually catches up to us. Make sure to get enough sleep, eat appropriately, drink a lot of water and take care of your physical state so that you're not feeling like you need a vacation from your vacation.
If you're a Kaiser Permanente member, I would also suggest you download the KP app so you can access "My Health Manager" on the go. The convenience of a medical online portal comes in handy, especially with busy lifestyles!
We thank Dr. Clifford from Kaiser Permanente for taking the time to talk with us and sharing these super useful healthy travel tips!
Learn more about Kaiser Permanente at KP.org/OrangeCounty if you're in Orange County and looking for great health coverage.
Originally published on September 11, 2017. Last Updated on September 12, 2017 by Pattie Cordova