Summer is almost coming to an end, but here in Southern California, the humidity and the heat still has me staying clear of the stove. I can't deal with having to cook meals over a hot stove, or oven. The whole house feels like it's a globe of heat! So instead, I've decided to get more use out of our Panasonic FlashXpress Toaster Oven. I've been using it to make everything from morning toast to baked artichoke dip.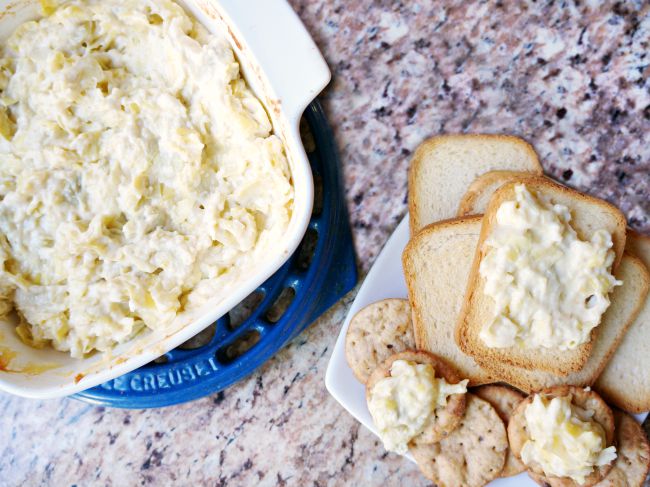 The Panasonic FlashXpress Toaster Oven has some great features, including:
Double Infrared Heating (Quartz & Ceramic)
6 Pre-set Cooking Modes
Digital Timer (Up to 25 min.)
Temperature Settings (250°F – 500°F)
Removable Crumb Tray
Best of all – it's small. It's about 13 inches wide, 12 inches deep and about 10 inches high. It also weighs less than 8 pounds. Mine fits on the counter right next to the stove (which is hardly ever used now). The auto cook menus on the toaster ovens are my favorite because it takes the guessing game out of cooking. It also comes with an inner tray that holds about four slices of bread.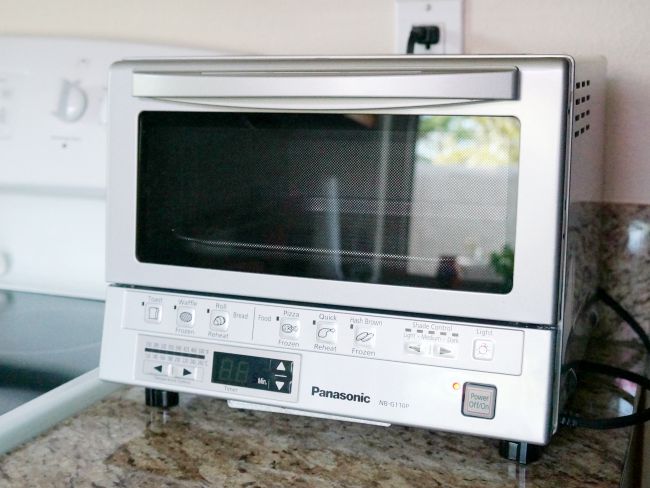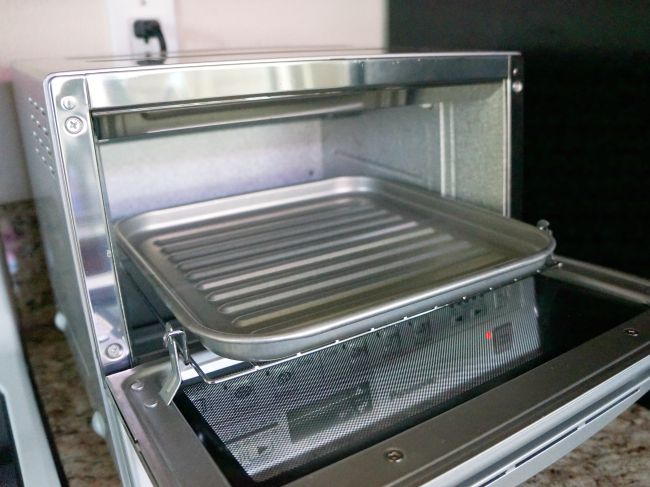 It's a cool little toaster oven that I'm happy to have, and have since dumped my old toaster. I mean, this one can do so much more than just toast bread! Like… bake artichoke dip!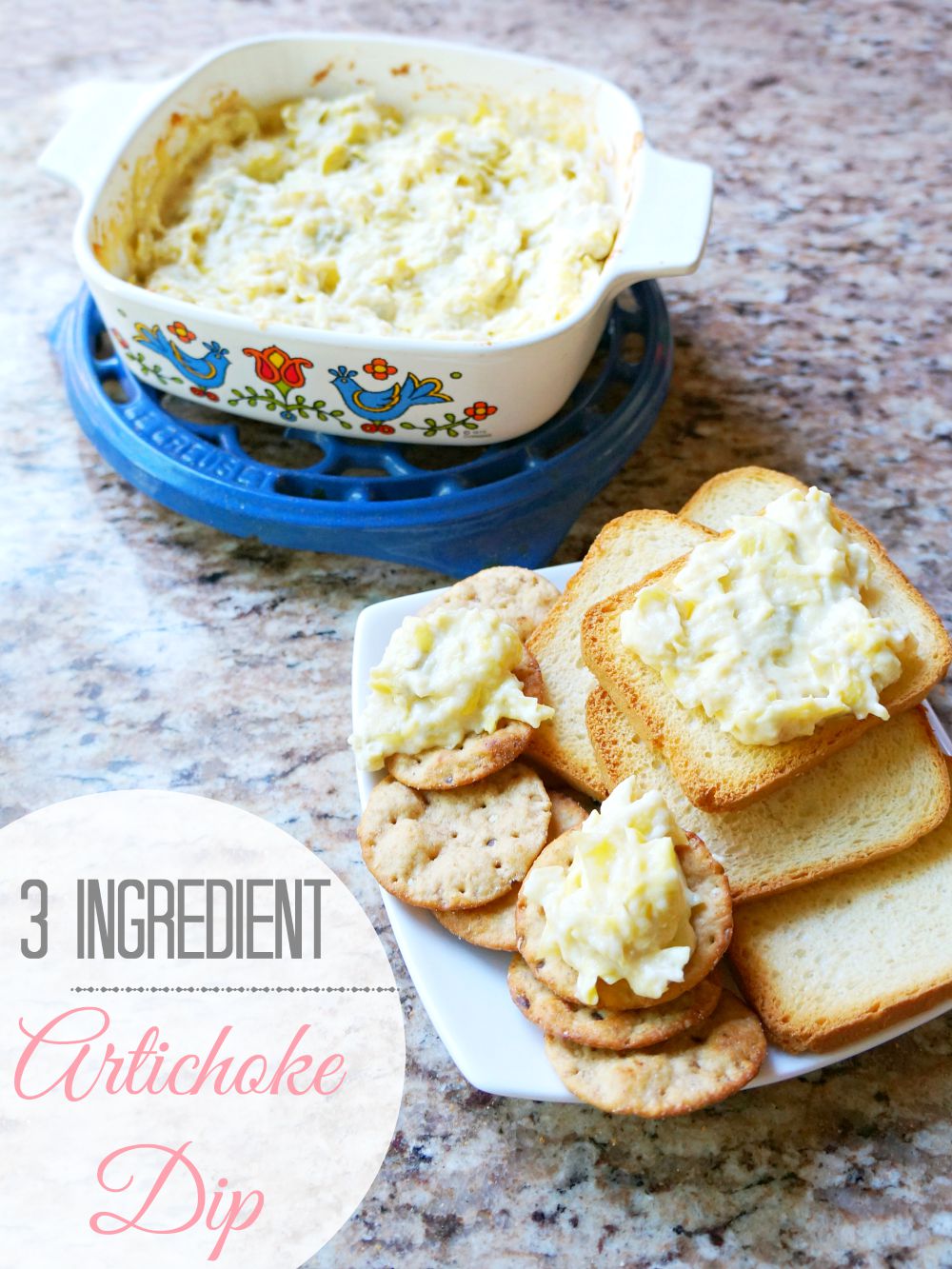 This baked artichoke dip is my absolute favorite easy dip to make at home. It's just three simple ingredients, and it tastes delicious.
Baked Artichoke Dip Recipe
Ingredients
1 can of artichoke hearts
1 cup of parmesan cheese
1/2 cup of mayonnaise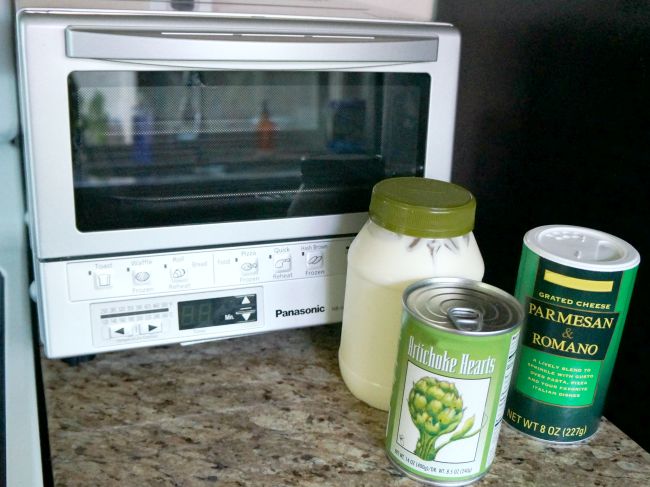 Directions
Open and drain can of artichoke hearts
Chop artichoke hearts and place inside oven-safe dish
Add parmesan cheese and mayonnaise to the dish
Mix thoroughly
Place inside toaster oven for 10 minutes at 325 degrees
Remove from toaster oven and stir
Serve with assorted crackers and toasted bread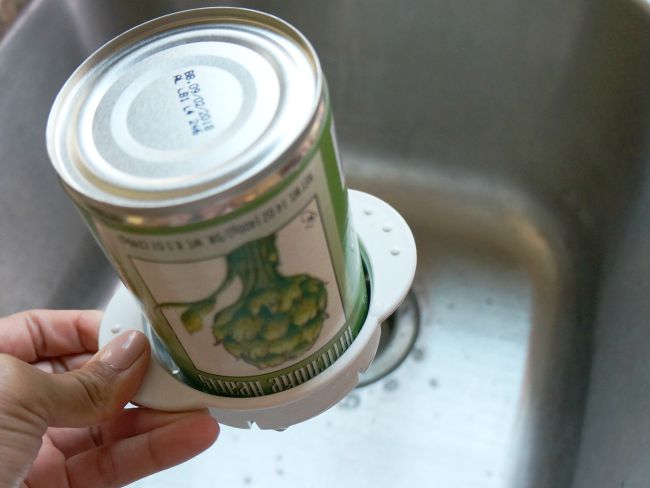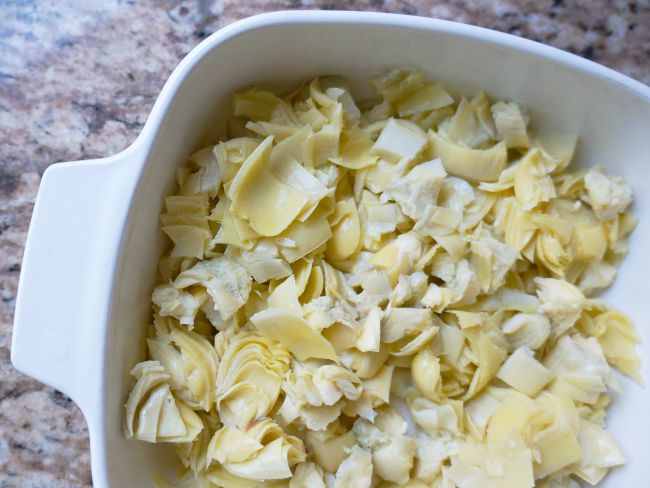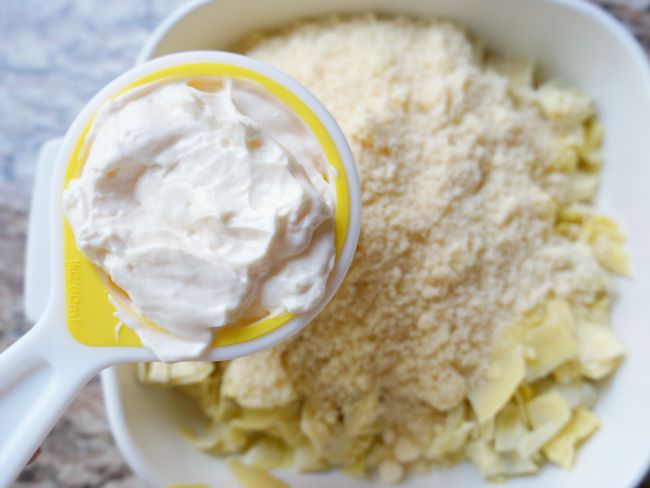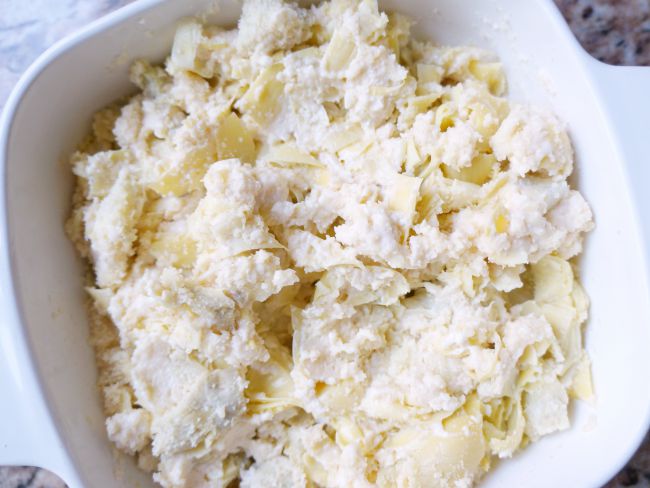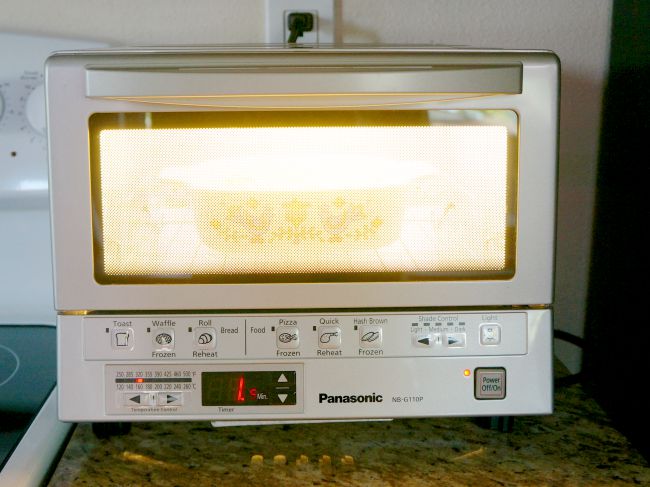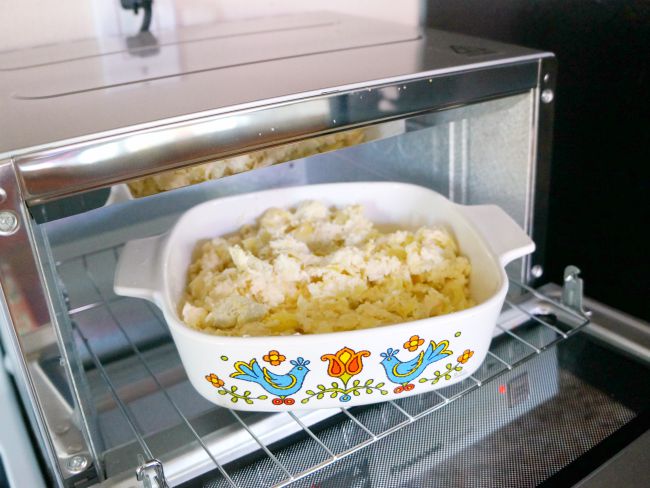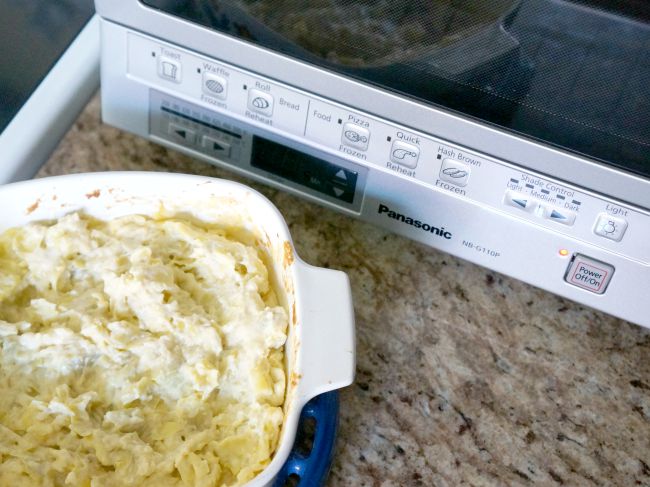 The baked artichoke dip is so easy to make, and just the thing you dish you need when you want something quick, easy and delicious.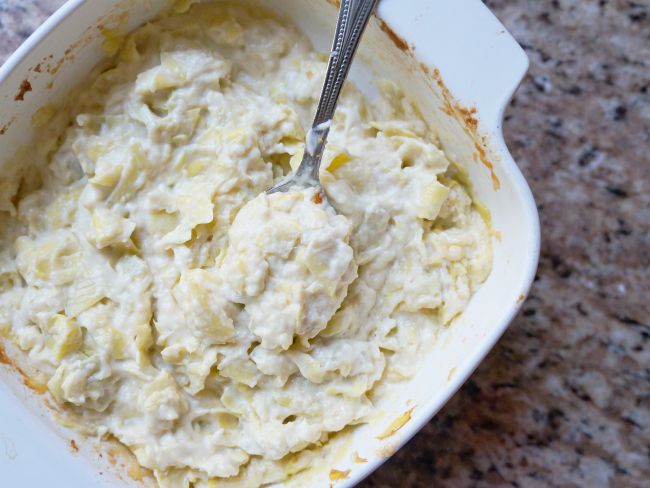 Originally published on August 26, 2015. Last Updated on February 20, 2020 by Pattie Cordova