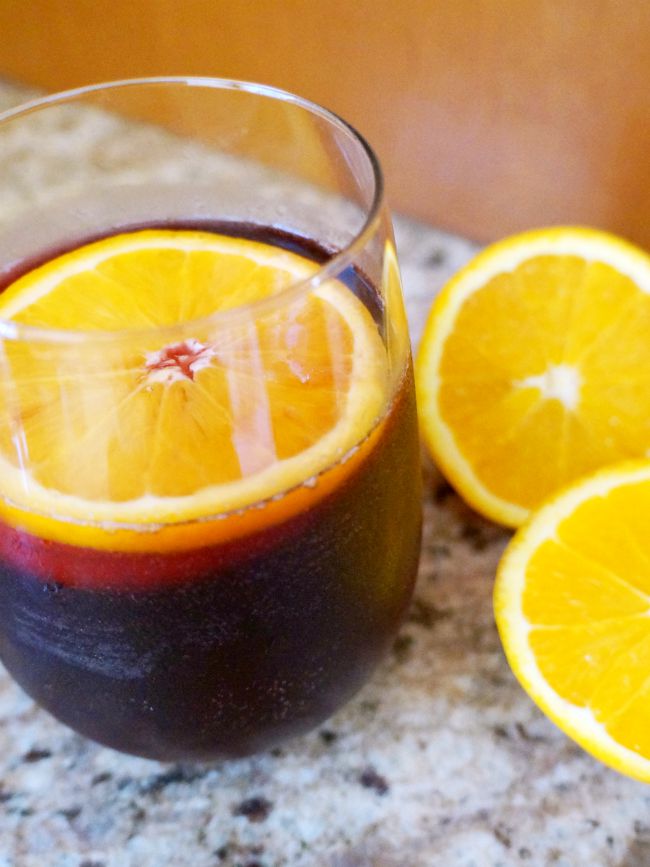 Last weekend we had everyone over to celebrate my nephew's birthday. This next weekend, it would be great to send besos to the end of Summer with family, food, and a delicious drink in my hand.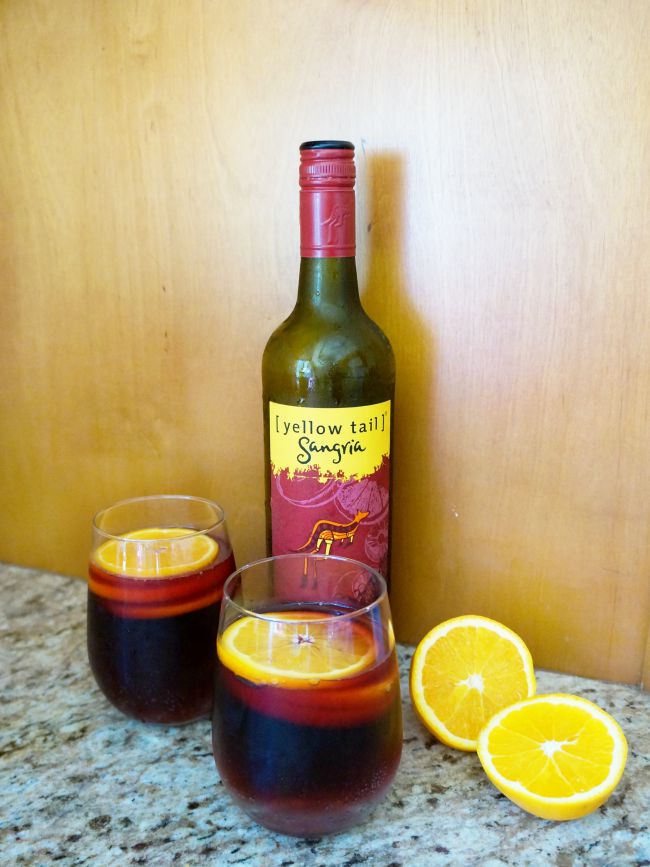 About [ yellow tail ] Sangria
[ yellow tail ] Sangria is a delicious mix of citrus and red wine. The aroma is enticing and perfumed with orange rind, citrus and red berry notes that splashes onto the palate with a soft, sweet citrus flavor and hints of spirit. [ yellow tail ] Sangria pairs well with:
BBQ meats/beef (i.e. burgers, roast beef, beef stew, peppercorn steak);
poultry (i.e. chicken skewers, chicken teriyaki, chicken parmesan, roast duck);
seafood (i.e. grilled shrimp, fried calamari, baked oysters) and;
strong cheese (i.e. blue cheese, sharp cheddar, gruyere)
RELATED POST: [ YELLOW TAIL ] TROPICAL WHITE SANGRIA COCKTAIL RECIPE
Because of the delicious mix of citrus, we thought it would be great to accent that with a bit more in our Sangria Spritzer cocktail!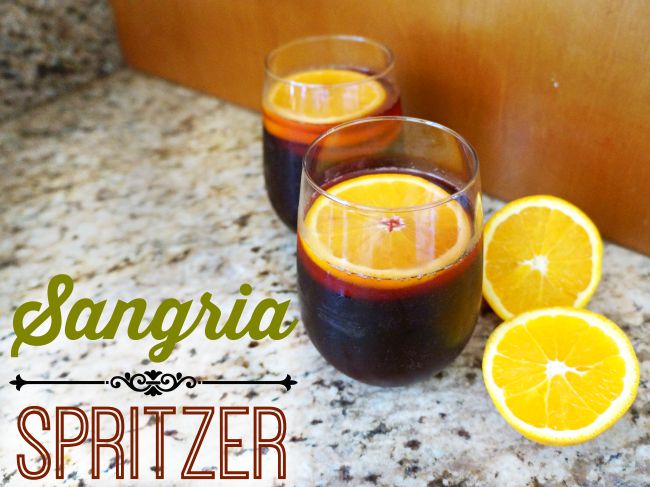 Sangria Spritzer Recipe
Ingredients & Directions
4 oz. lemon-lime soda
8 oz. [ yellow tail ] Sangria
3 slices of frozen oranges
Stack frozen oranges into wine glass. Add lemon-lime soda and [ yellow tail ] Sangria.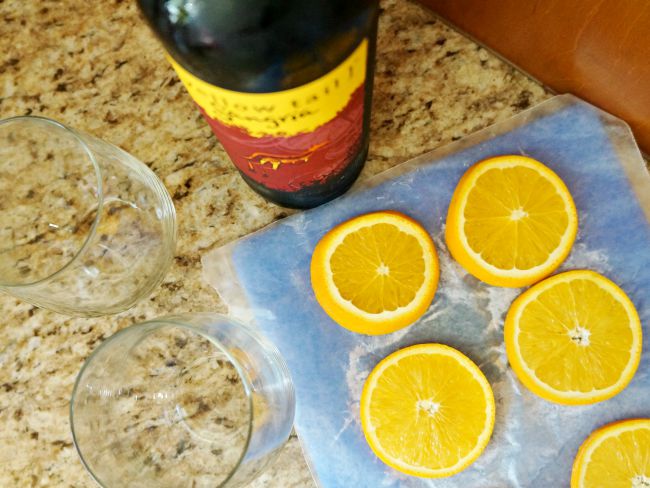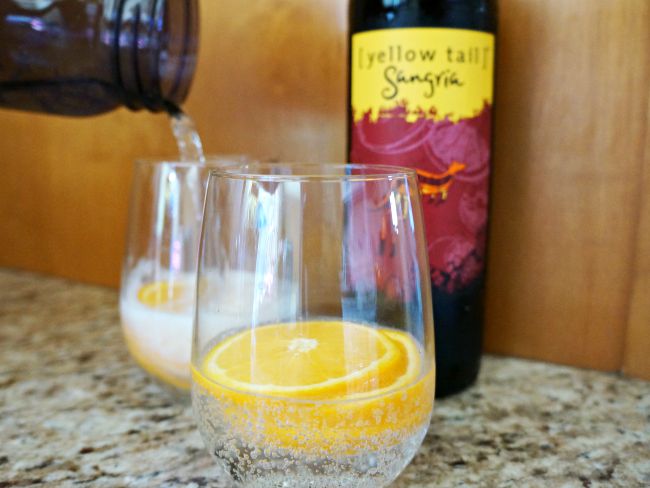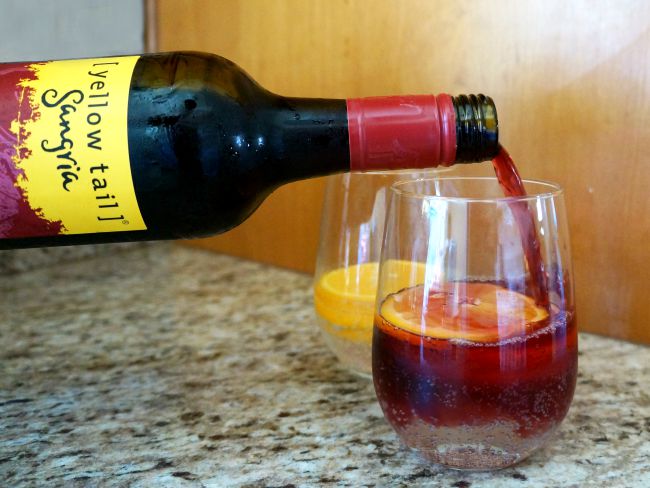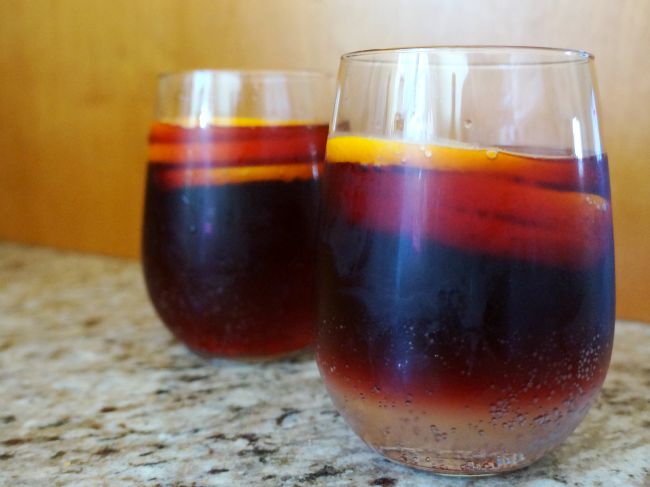 It's been so easy having [ yellow tail ] Sangria and [ yellow tail ] Sangria Blanco in our fridge for all those unexpected and last-minute cocktails. I invite you to pick up a few next time you're at the grocery store and keep them cool in the back of the fridge. You never know when you might need them!
[disclaim]This is part of a sponsored campaign with [ yellow tail ]. However all opinions expressed are my own. I am disclosing this in accordance with the Federal Trade Commission Guidelines, 16 C.F.R Part 255.[/disclaim]
Originally published on August 31, 2015. Last Updated on January 3, 2018 by Pattie Cordova