"Sobre mesa" – that untranslatable Spanish term that describes enjoying a meal without feeling rushed, but rather, enjoying conversation, relaxing and just "hanging out." Though as families we usually reserve this type of events for the weekend, given priority, it is very easy for us to do it during the week too – especially with a drink in one's hand.
Sobre mesa is a great time to socialize with friends and familia, throw in some delicious food and flavorful drinks and we're ready to go. My go-to drink this year? Anything and everything [ yellow tail ] – yes, THAT one. [ yellow tail ] makes these ready-to-go Sangrias (both regular Sangria and Sangria Blanco) that helps me take the easy road towards a sobre mesa any day of the week.
[ yellow tail ] Sangria Blanco
[ yellow tail ] Sangria Blanco has tropical fruit flavors of pineapples. Ripe peaches gives the wine a sweet, rounded mouth feel. Fresh limes ensure a crisp, refreshing finish. [ yellow tail ] Sangria Blanco pairs well with:
Asian food (i.e. sesame chicken, teriyaki stir-fry, sushi);
fruits (i.e. fruit cocktail, mixed berries, melon & mint)
and desserts (i.e. tiramisu, chocolate mousse, apple turnovers, panna cotta)
We think [yellow tail ] Sangria Blanco is especially refreshing when mixed in with just a couple of ingredients. Take a look at our easiest tropical white sangria cocktail!
Easiest Tropical White Sangria Cocktail Recipe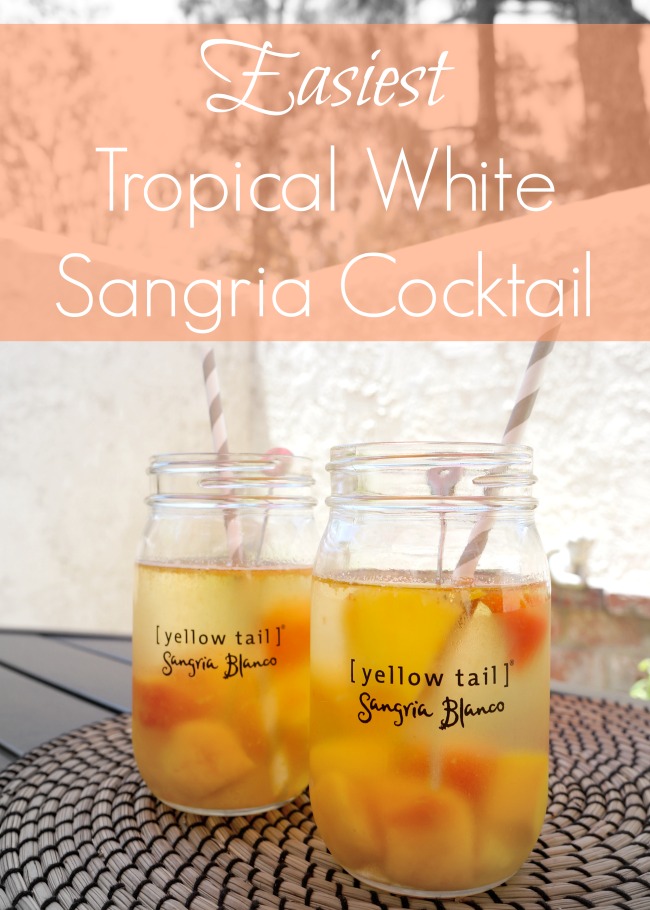 Ingredients
1 cup chilled [ yellow tail ] Sangria Blanco
1 oz. vodka
1/2 cup frozen tropical fruit (mango, pineapple, papaya)
Fill a mason jar with [ yellow tail ] Sangria Blanco and vodka. Stir in the frozen fruit.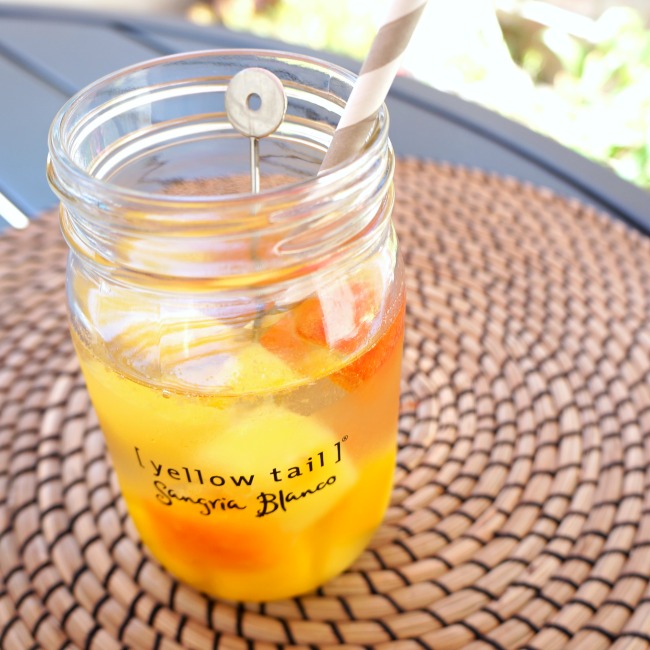 [ yellow tail ] Sangria
[ yellow tail ] Sangria is a delicious mix of citrus and red wine. The aroma is enticing and perfumed with orange rind, citrus and red berry notes that splashes onto the palate with a soft, sweet citrus flavor and hints of spirit. [ yellow tail ] Sangria pairs well with:
BBQ meats/beef (i.e. burgers, roast beef, beef stew, peppercorn steak);
poultry (i.e. chicken skewers, chicken teriyaki, chicken parmesan, roast duck);
seafood (i.e. grilled shrimp, fried calamari, baked oysters)
and strong cheese (i.e. blue cheese, sharp cheddar, gruyere)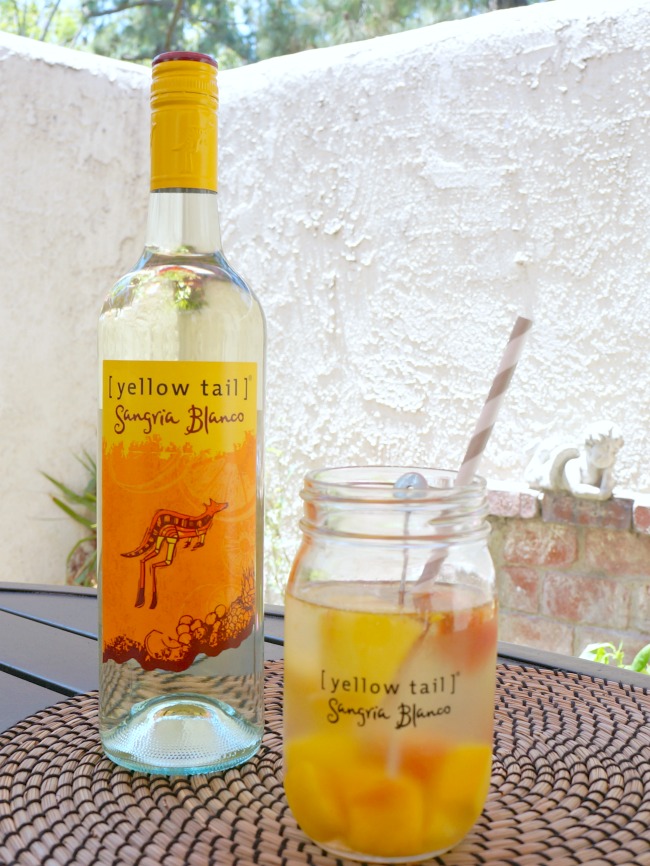 Give sobre mesa a try this Fourth of July. All you have to do is spend just a little more time at the table – no agenda, no rush, but always food and drinks.
To learn more about [ yellow tail ], visit http://www.discoveryellowtail.com.
[question]"How will you be celebrating July 4th?"[/question]
[disclaim]This is part of a sponsored campaign with [ yellow tail ]. However all opinions expressed are my own. I am disclosing this in accordance with the Federal Trade Commission Guidelines, 16 C.F.R Part 255.[/disclaim]
Originally published on June 29, 2015. Last Updated on March 20, 2016 by Pattie Cordova