Boysenberry Festival at Knott's Berry Farm is such a blast… but what happens when you get home and want a boysenberry fix? Try this boysenberry cocktail recipe made with boysenberry preserves next time you're in that situation. And if you have some of the boysenberry punch concentrate on hand, you can also make this boysenberry sangria sparkler. It's my absolute favorite sangria to make at home. Now on to the boysenberry cocktail…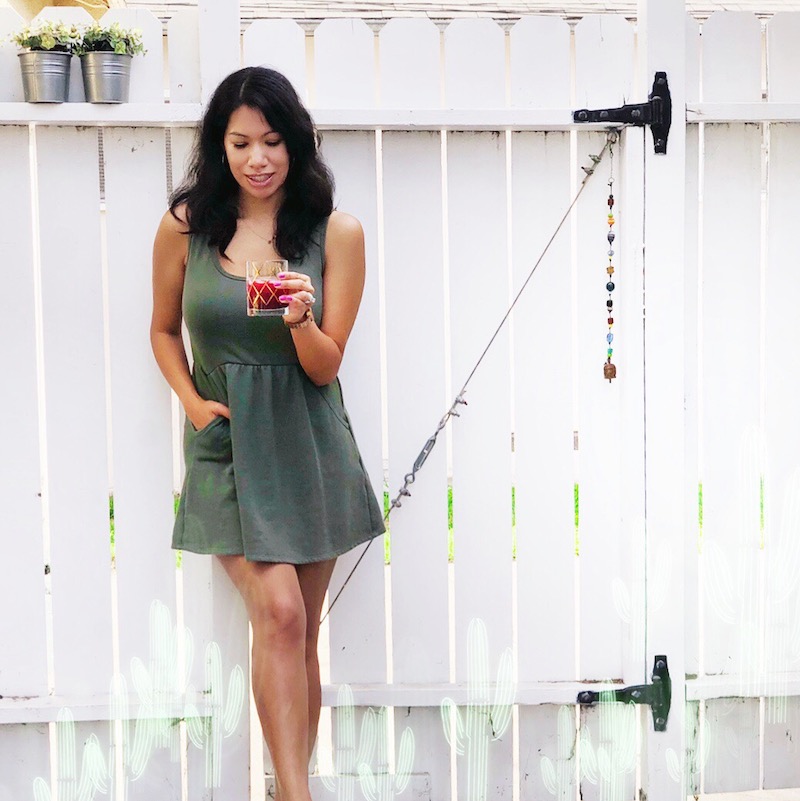 Boysenberry Cocktail
I love making this boysenberry cocktail because you only need three ingredients for it, and you can make it in under five minutes!!! It's also a great conversation starter because how many other cocktails do you know that use preserves as one of its ingredients?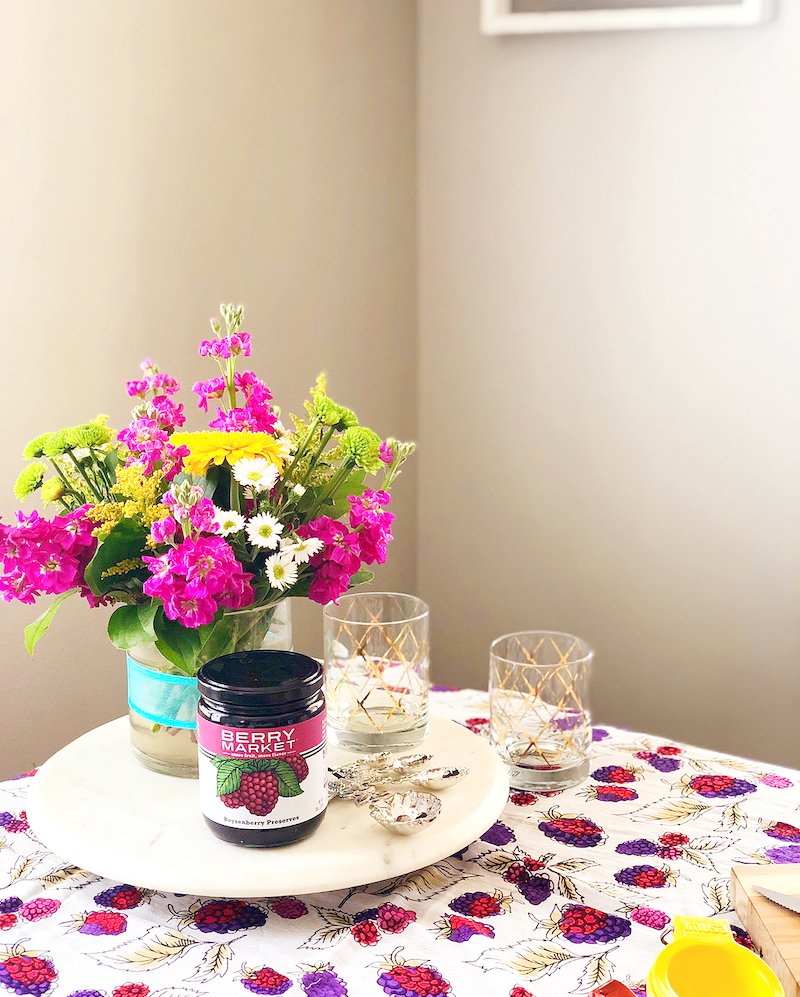 Ingredients for boysenberry cocktail
1 cup of ice
2 tbsp boysenberry preserves
Juice of 1/2 lemon
2 oz. vodka (give or take)
How to make this cocktail in under five minutes
Fill a shaker up with ice.
Add boysenberry preserves to shaker.
Slice a lemon and squeeze out the juice of half a lemon into shaker.
Add vodka. I used two ounces, you can use more or less.
Shake until you see the preserves have dissolved into the liquid.
Pour entire contents into glass.
Optional: If you don't want any of the seeds in your cocktail, you can also strain it into a glass. I like to add all everything into my glass.
You can pick up boysenberry preserves at Knott's Berry Farm's California Marketplace. It is also available for purchase online – $7.99 for a 10 oz jar.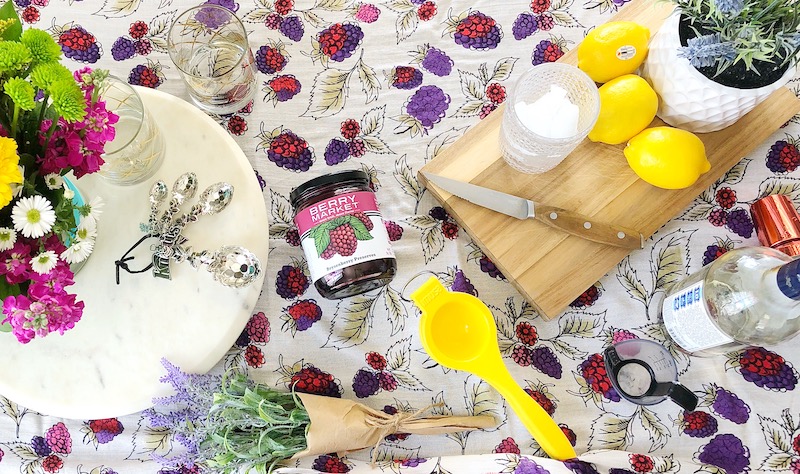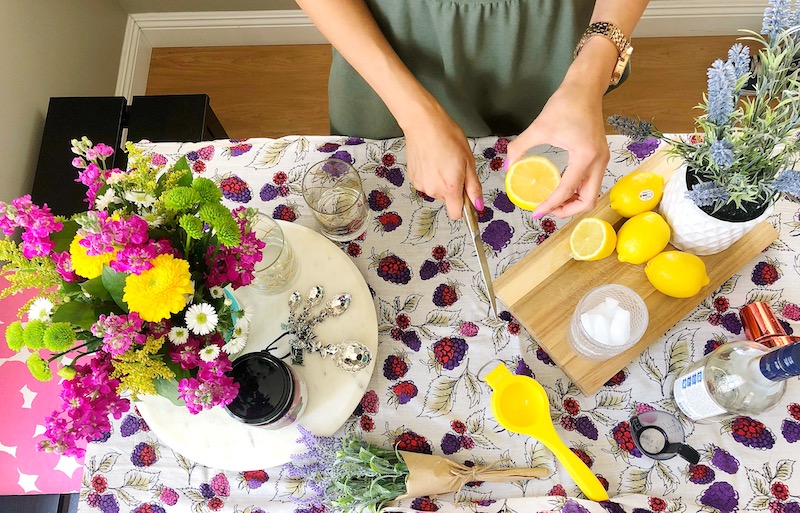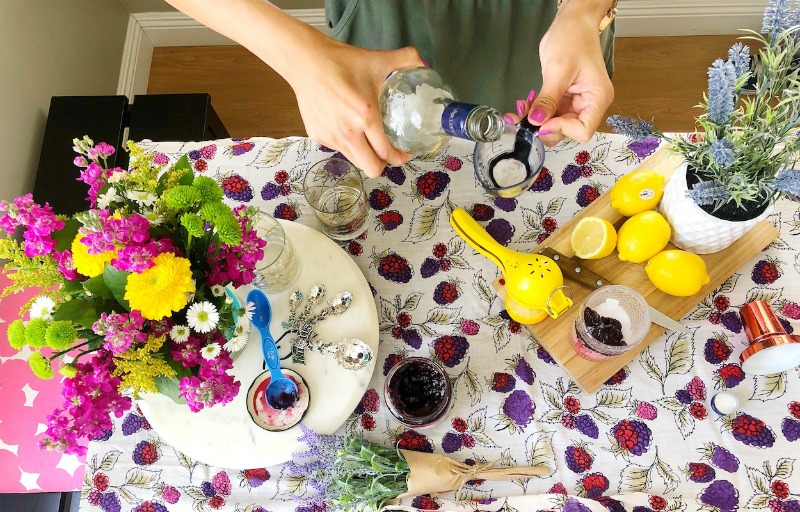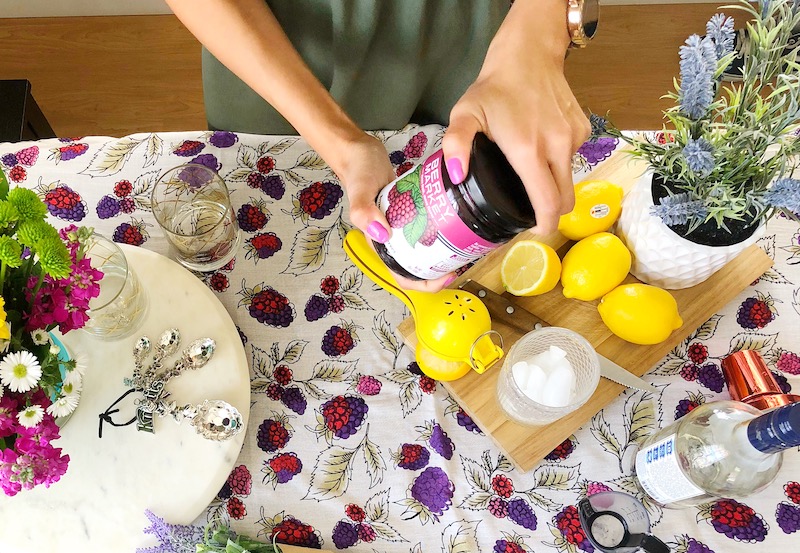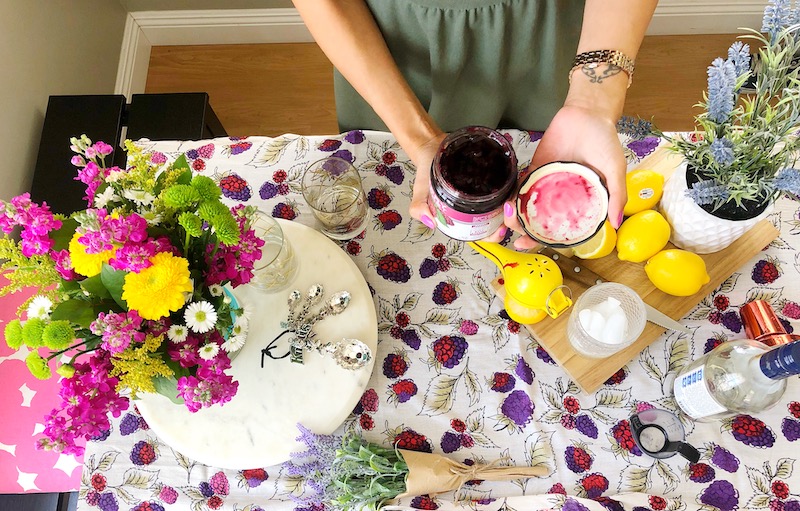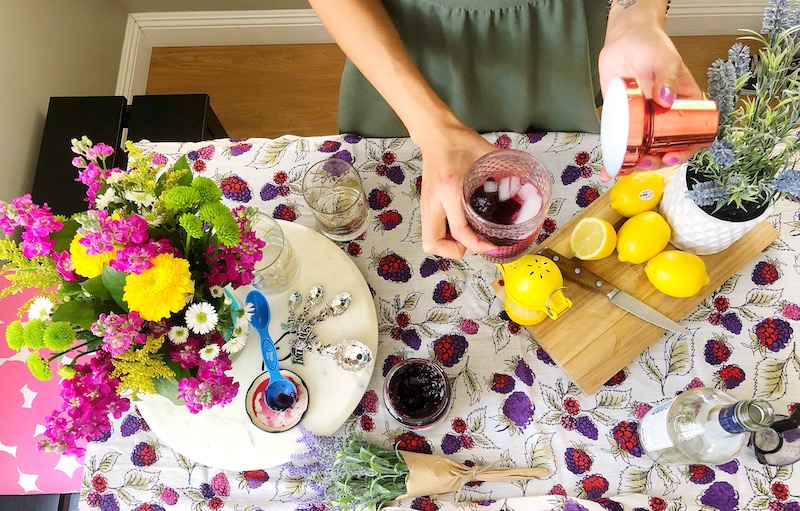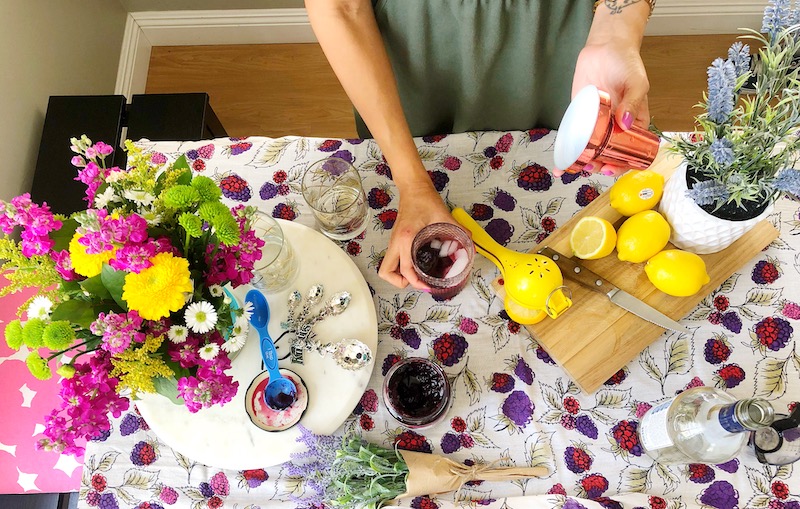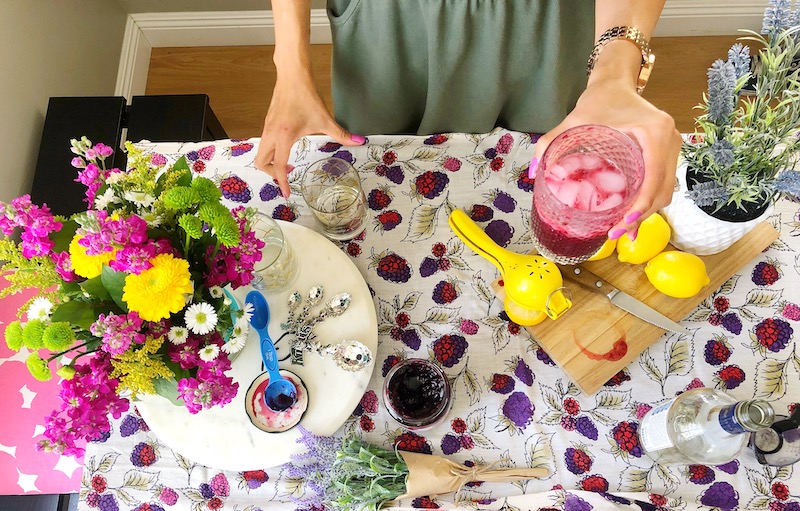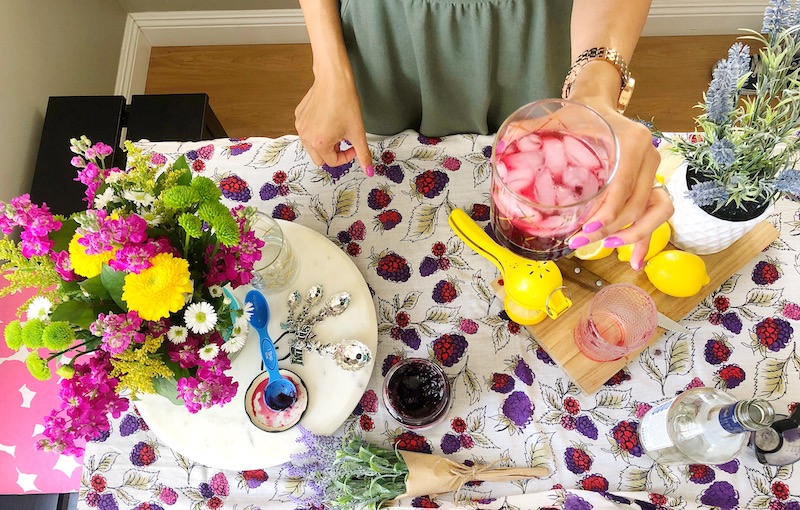 My fellow Knott's Berry Bloggers also came up with some tasty recipes featuring boysenberry products. Check them out:
More on the Knott's Berry Farm: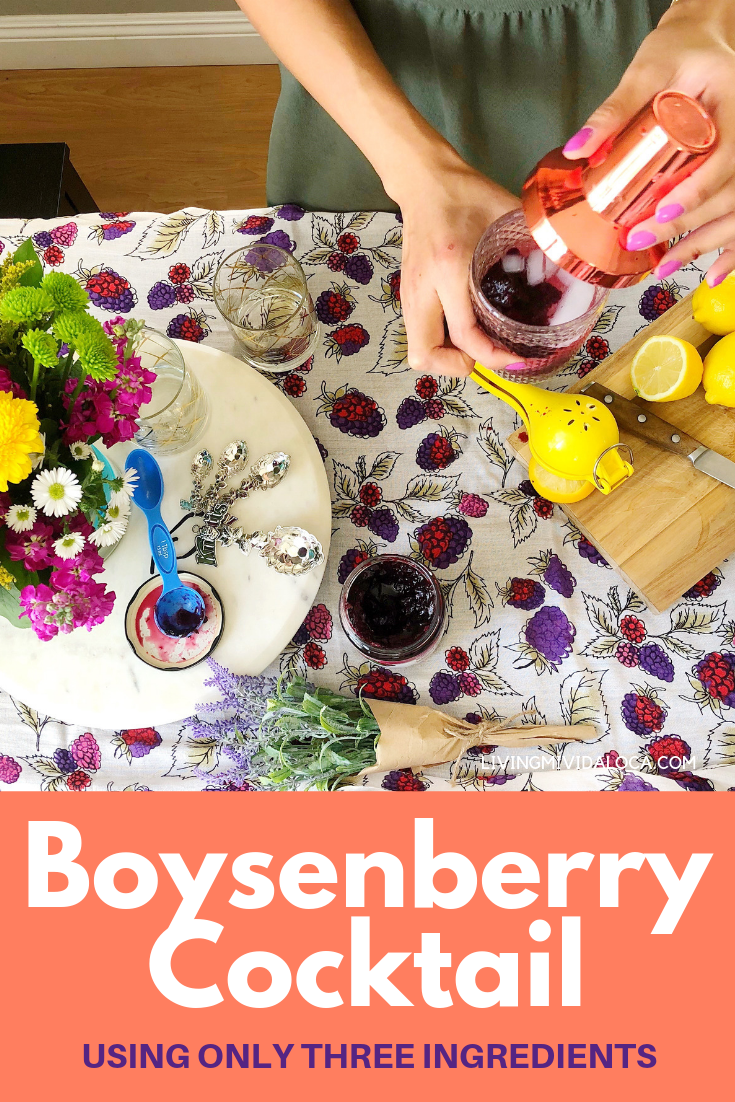 Originally published on April 15, 2019. Last Updated on April 17, 2019 by Pattie Cordova