We used our Knott's Berry Farm season passes quite a bit this Summer with the kids out of the school. The added hour available to pass holders in the morning gave us a chance to visit the park and enjoy our favorite rides before it got too full. Best of all, we were able to enjoy their new ride, Voyage to the Iron Reef, plenty of times and tried to beat our best score time after time.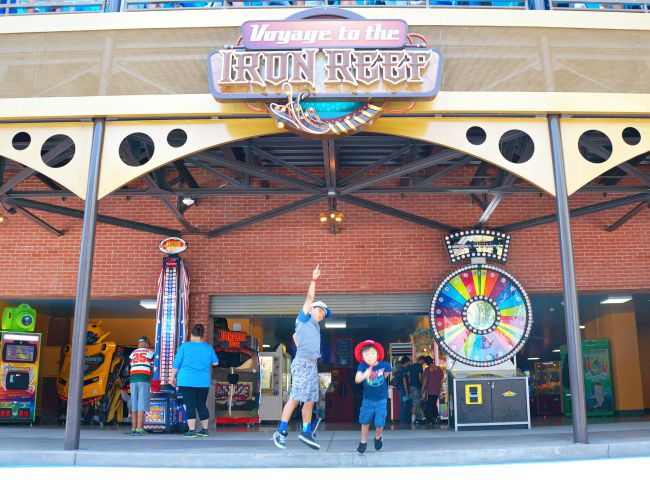 I love that the ride is super family-friendly without a height restriction (so long as the parents ride). It gives us an opportunity for some friendly competition as we all go for the gold medallions – the ones that will give you extra points. A ride on Voyage to the Iron Reef leads us to their cool shop and the arcade. One of the last times we visited, we stopped by laser tag for a game. As many times as we've been there, it was our first time doing that and we had a blast.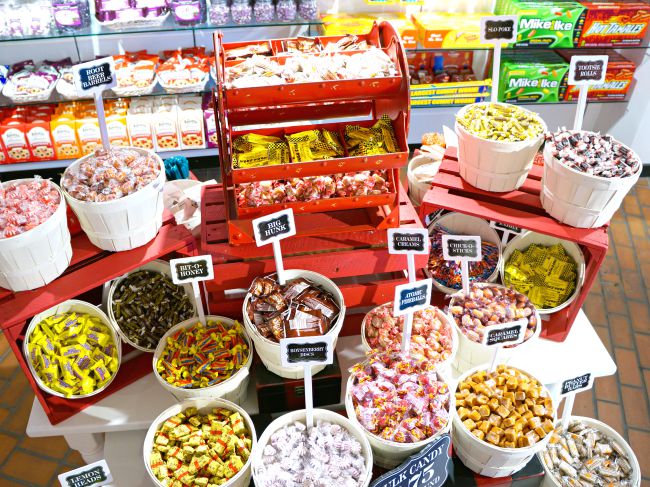 And did you know that there's a candy store right next to Voyage to the Iron Reef? We had a blast checking out all the candy in the buckets, the boysenberry-flavored pops and bulk candy. We walked out with new favorites, and made a decision to visit the candy shop every time we ride Voyage to the Iron Reef.
We had a blast spending a care-free day at Knott's Berry Farm. Afterwards, we hooked up with our family for lunch at Denny's. We had three adults and four kids under nine at our table. Thank goodness for the Dreamworks kids menu!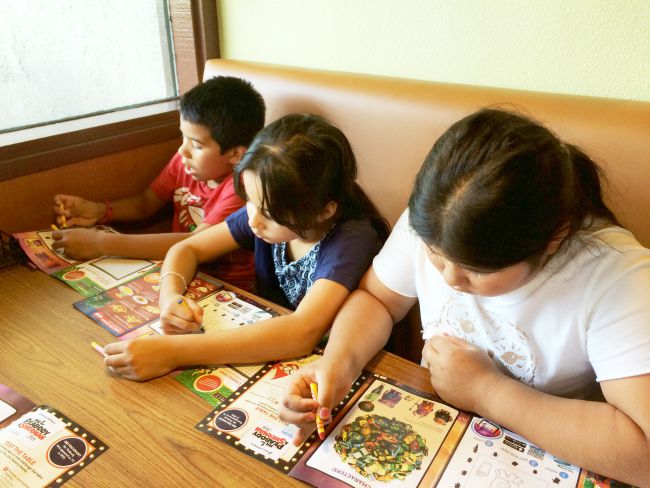 The hubster got the opportunity to try a burger from the new Fantastic 4 menu, while I stuck with my favorite veggie burger – onion rings, please!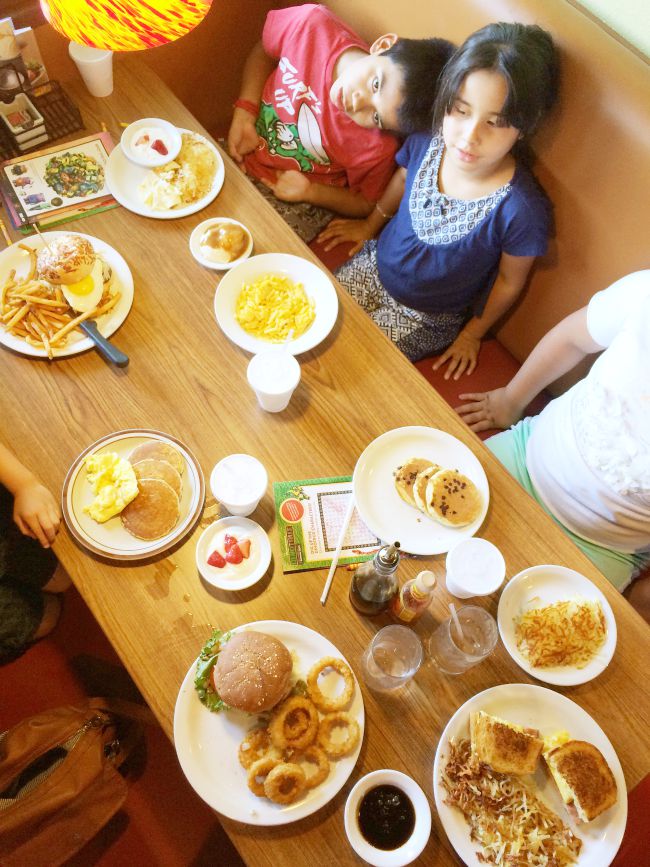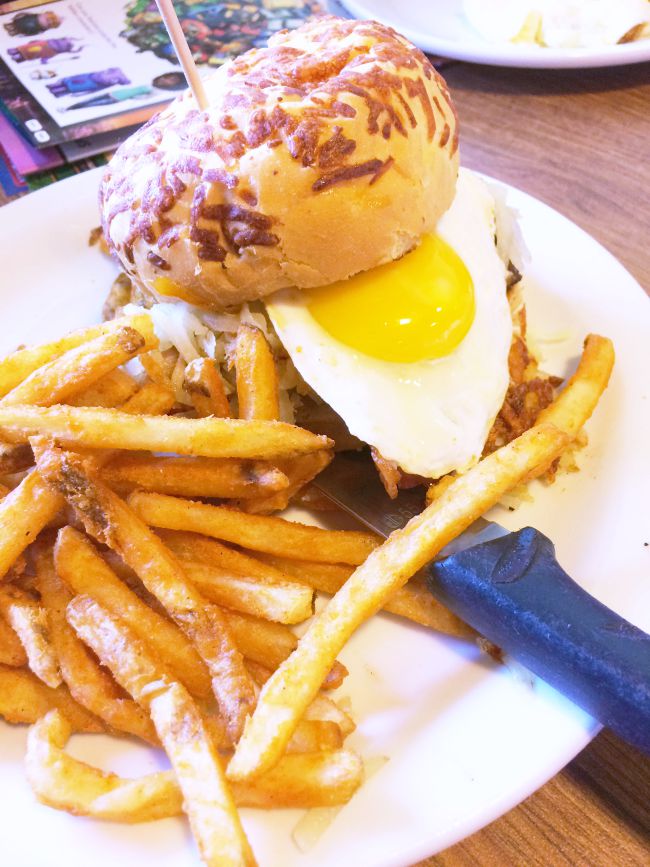 Our waitress must have sensed that we just came from Knott's because she told us about the Knott's Berry Farm discount and contest available at Denny's.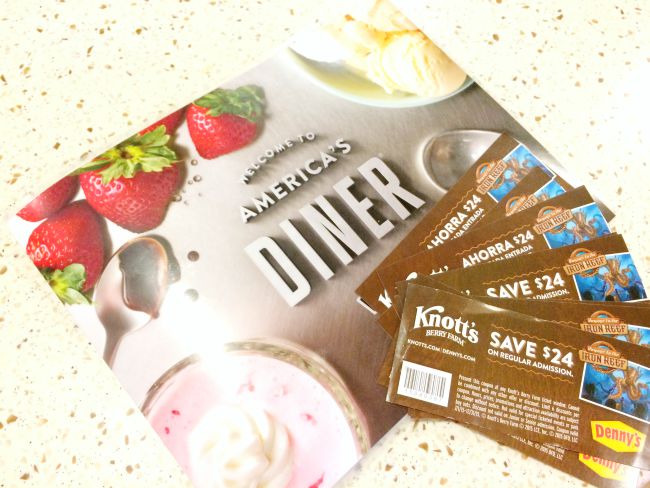 Knott's Berry Farm Coupons at Denny's + a Giveaway
This summer, Southern California Denny's are giving guests a chance to win four tickets to Knott's Berry Farm. Through September 7th, guests at participating Denny's can request a Knott's Berry Farm-themed coloring sheet from their server and simply fill out the entry form for a chance to win tickets for the family, a $268 value. One winner will be chosen at random from each participating restaurant location. Plus, all coloring sheets include a coupon for $24 off regular Knott's Berry Farm admission, valid through Dec. 31, 2015, with freestanding coupons also available at each restaurant.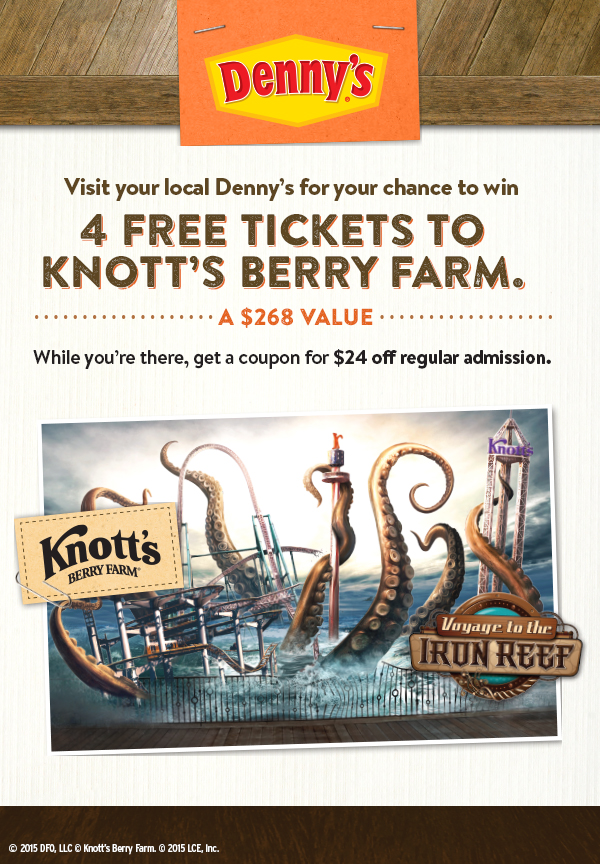 If you're in Southern California, I invite you to stop by your local Denny's for some delicious food, dessert, and a chance to win tickets to Knott's Berry Farm. Save the coupons on the coloring sheets for your next Knott's visit, and make sure to tell your friends and family! Everyone loves a great deal, and a fun outing.
[disclaim]This is a sponsored post on behalf of Denny's Diner as a Denny's Diner ambassador. All thoughts and opinions remain my own.[/disclaim]
Originally published on August 18, 2015. Last Updated on August 21, 2015 by Pattie Cordova