Holidays
Decorating Dole's "Rhythm of Hawaii" Rose Parade Float
The Tournament of Roses Parade is almost here, and this year we had the opportunity to help decorate Dole's float entry, "Rhythm of Hawaii." This year will mark the fifth year that Dole has participated in the Tournament of Roses Parade – and we're crossing our fingers that they take the win for the Sweepstakes Award and be the first to win the prize FIVE times in a row!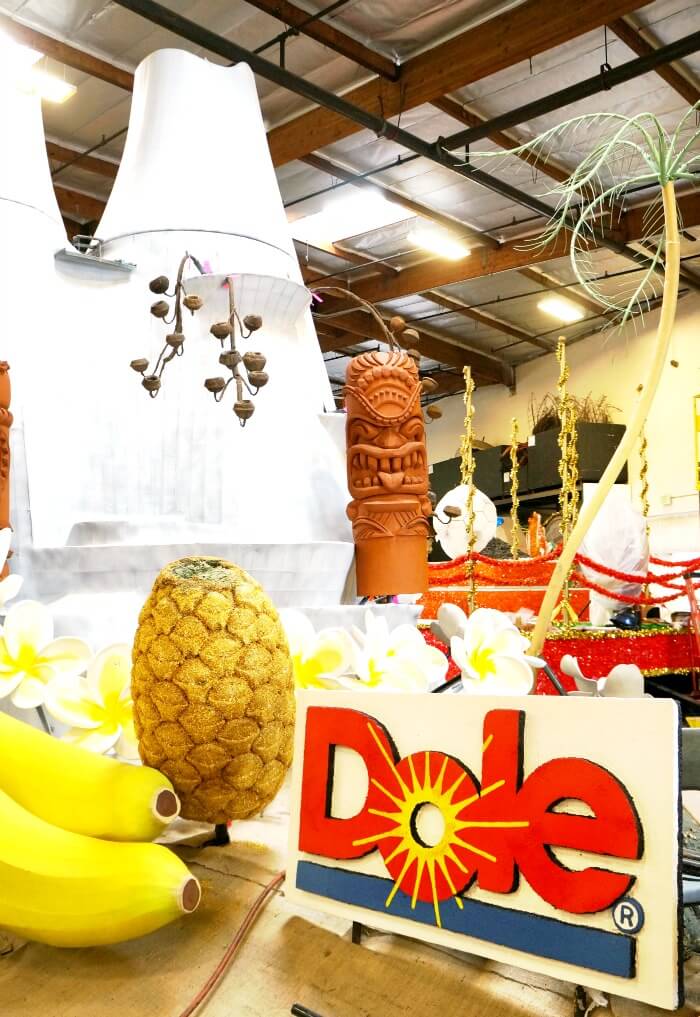 The Dole "Rhythm of Hawaii" float, designed and created by Fiesta Parade Floats, will have some pretty awesome features including magnificent visions of lush white sand beaches, floral-perfume trade winds and swaying palm trees. They'll come radiantly alive with the rhythm of the pahu drums. Vibrant colors and textures of sun-drenched fruits and tropical flowers will arouse your senses of sight, smell, touch and taste.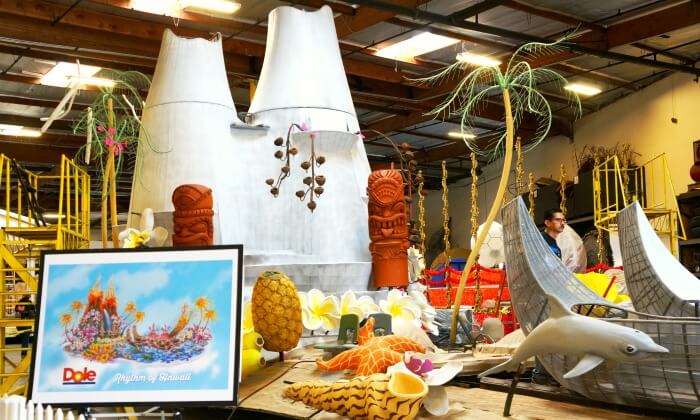 An enormous outrigger canoe will sail more than 12 feet forward and aft with the aid of six paddlers. The main hull is center stage featuring ethnic dancers. Shimmering dolphins and sea turtles, escorting the outrigger, will frolic in the warm waves of floral waters.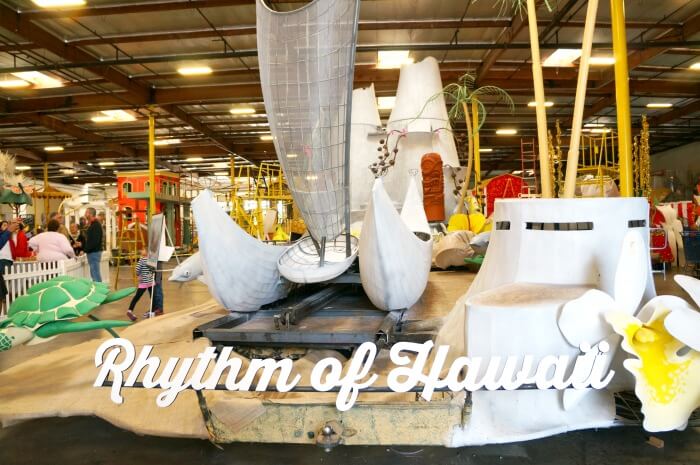 At the rear of the float two volcanos will roar to life creating an eruption of 20 foot tall flames, smoke and steam. A magnificent waterfall featuring more than 1,000 gallons of recycled water will cascade down the volcano becoming the backdrop for the pahu drummers bordered by intricately carved tiki figures – all adding to the tropical mood.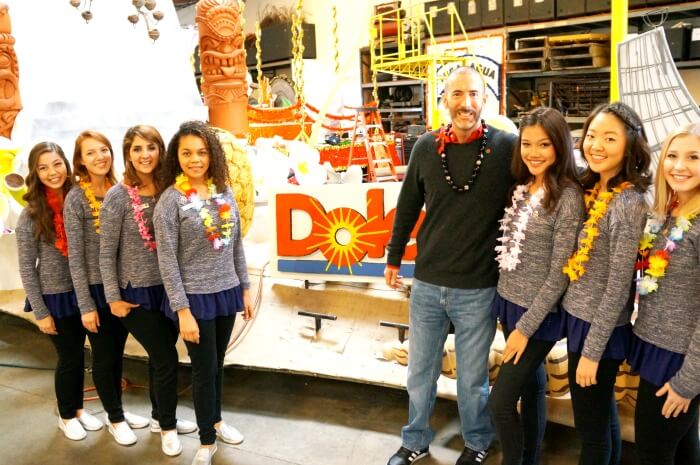 And of course, no Dole float is complete without their fresh and healthy GMO-free fruits, including bananas, pineapples, mangoes, and papayas – all grown and provided by Dole for use on their float.
You'll also find sculptured Cattleya and Phalaenopsis orchids, colorful yellow hibiscus (the state flower of Hawaii), dainty plumeria and various seashells in the tropical setting.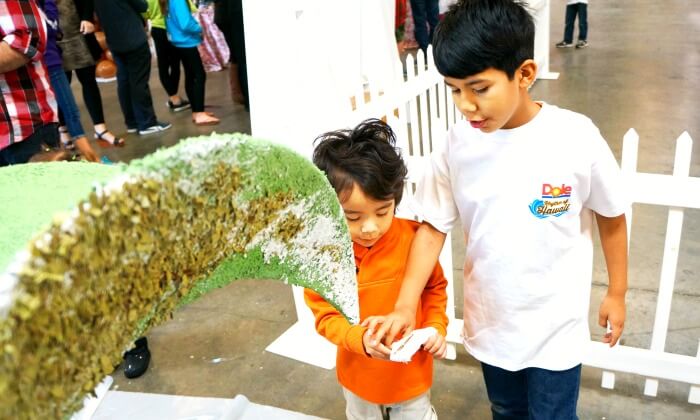 We had such a great time helping to decorate during their annual Dole holiday party. The kids pasted a cover to the leaves before taking a picture with Dole Santa (who so graciously dished out Dole pineapple juice), getting their hands and face painted, and playing on the velcro wall.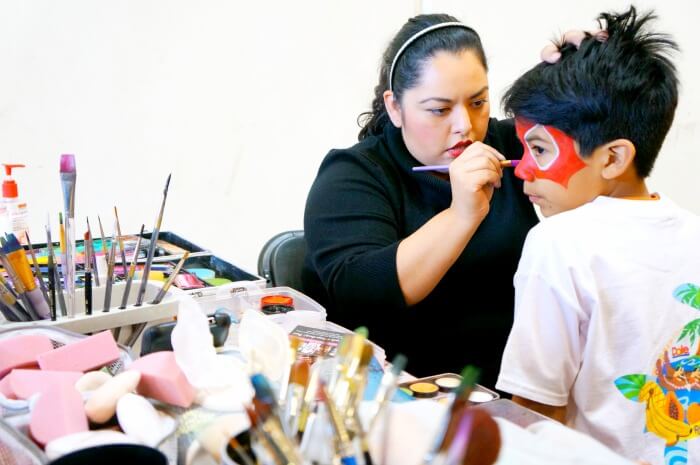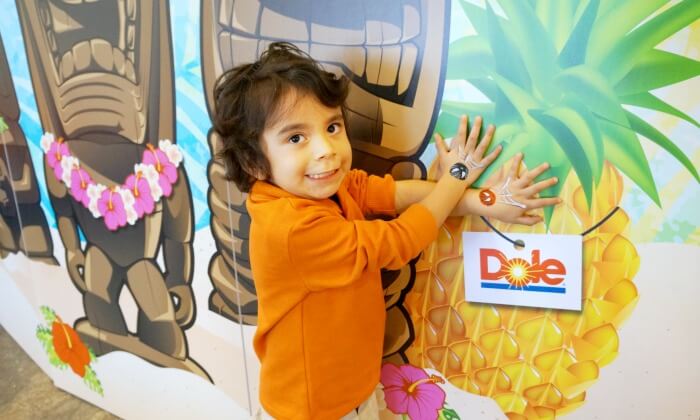 Earlier this year, I participated in the annual Dole Summit where I learned more about Dole Packaged Foods' commitment to creating convenient, healthier products to help people live long and healthy lives, and their commitment to preserving nature's abundance. While at the Dole holiday party, we had lunch at the famous food truck owned by famed Kogi chef Roy Choi, and we learned that they will create a new Food Truck launching in January called 3 World's Café that will be bring healthy fruit filled snacks to urban neighborhoods. Sounds like a fabulous new initiative and a great way to fulfill their commitment!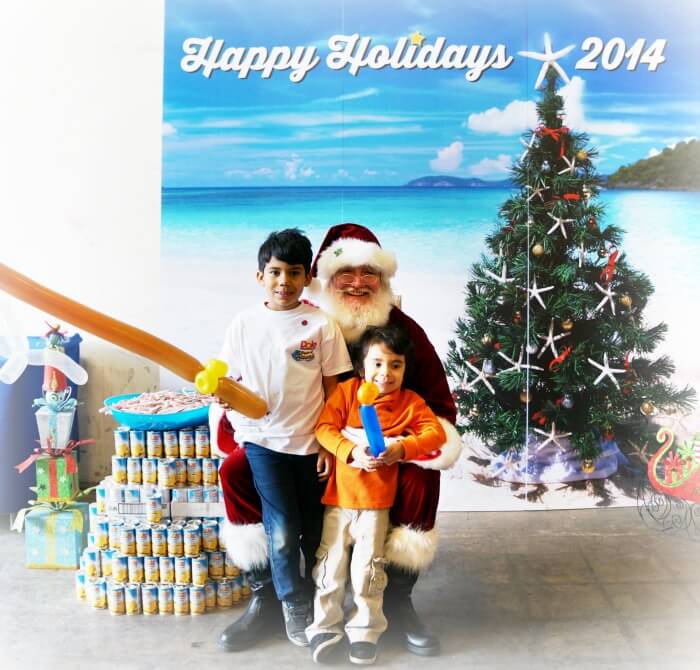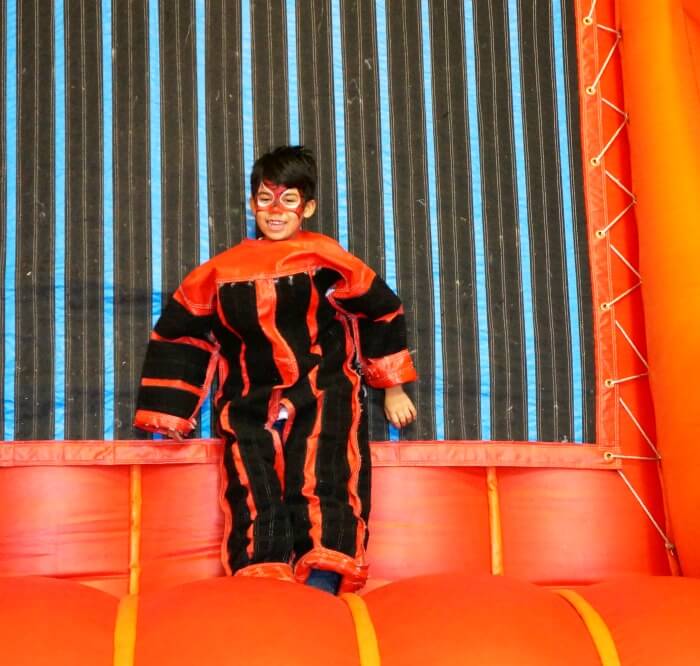 Catch Dole's "Rhythm of Hawaii" during the 2015 Rose Parade, presented by Honda, on January 1st. Meanwhile, you can follow everything Dole on Facebook, Twitter and Instagram.
Facebook: facebook.com/DolePackaged
Twitter: @DolePackaged
Instagram: Instagram.com/DolePackaged
[disclaim]Contributors of LivingMiVidaLoca.com receive products, compensation and/or complimentary/discounted services to facilitate posts. All thoughts and ideas remain the reviewer's own.[/disclaim]
Originally published on December 26, 2014. Last Updated on February 14, 2016 by Pattie Cordova