[disclaim]This is a compensated campaign in collaboration with Cricket Wireless & Latina Bloggers Connect[/disclaim]
Chicas – are you almost done with holiday shopping? I'm not. I am, however, looking forward to after-Christmas sales. The beautiful time when everything that didn't sell during this time goes on sale. And thankfully, I've been saving like a mad woman so I'll have plenty of cash to spend!!! I'll tell you more about how you can save in a bit. First – my top five wish list items: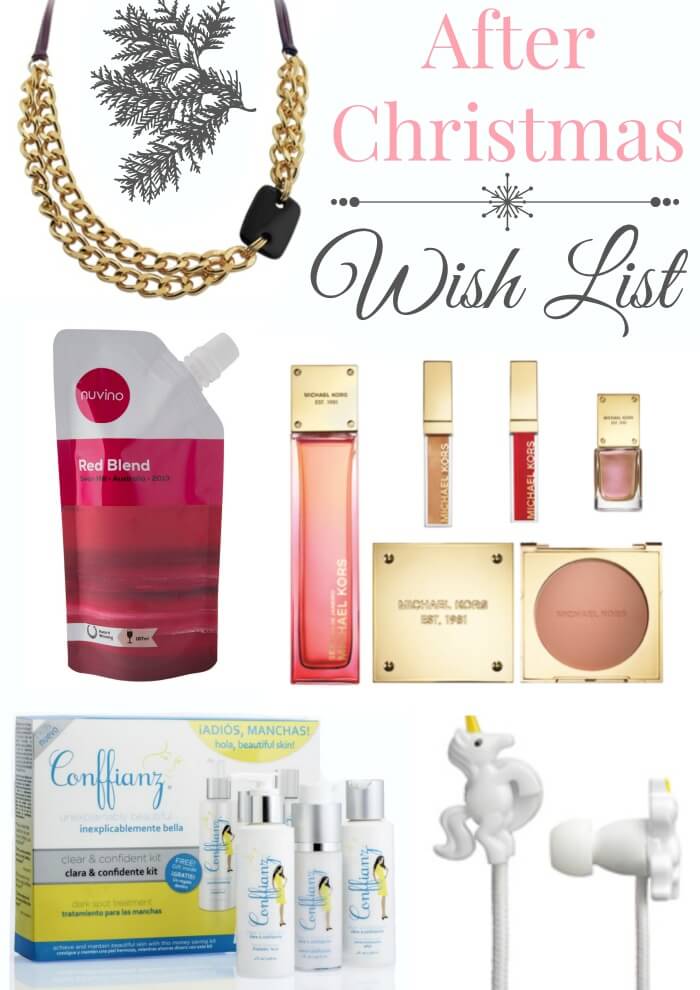 Catrinka Necklace by Isabella Grace
Nuvino Red Blend // Michael Kors Sexy Rio de Janeiro Collection
Conffianz Clear & Confident Kit // Unicorn Earbuds
I've had all five of these items on my wish list for a while, but because I'm saving some serious cash, I can totally get them all! So how can you save this season? Buy everyone and their mom a phone on the Cricket Wireless network! I've had mine for about a year now, and it's been awesome. There's nothing like being contract-free. And now, Cricket Wireless and Latina Bloggers Connect are giving you something to smile about. Cricket Wireless offers 3 simple plans starting as low as $35 (1 GB of data), $45 (3 GB of data) and $55 (10 GB of data) a month, after $5 Auto Pay credit.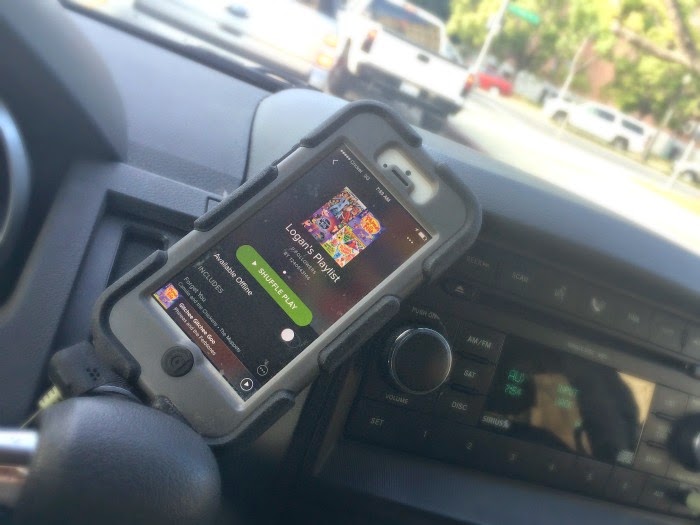 To learn more about Cricket, the Holiday Promotion, or find a store near you, visit bit.ly/ConMiCricket. Connect with Cricket Wireless on Facebook: bit.ly/MiCricketFBPage, and on Twitter: bit.ly/MiCricketTwitter. They are super social and so many opportunities to connect with them. Bonus? They do fun giveaways too!
[question]What would you do with your savings?[/question]
Originally published on December 22, 2014. Last Updated on October 25, 2022 by Pattie Cordova