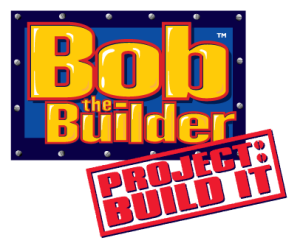 It's time to pick up your hammers and put on your hardhats!
The character behind the "Can We Fix it? Yes We Can" song, Bob the Builder, and his Can-Do Crew are inviting aspiring builders and their families to the hands on exhibit, Bob the Builder—Project Build It.
The 2,500 square foot multimedia exhibit invites exploration, inspires teamwork and a Can-do attitude, and brings eco-friendly building themes to life for children and families. Sunflower Valley will come to life with countless discovery-based games, hands-on activities, and interactive exhibits that promote and encourage creativity and the satisfaction of a job well done. Exciting activities and exhibit interactive elements include:
Meet the Can-Do Crew: Construct an afternoon of activity – build memories and snap photos with a kid-sized, three-dimensional Bob the Builder, Scoop and Benny, among others.
Bob's Mobile Home: See Bob the Builder's blueprint for success as children explore their favorite builder's mobile home. Children can be part of the crew and help fix the drip coming from Bob the Builder's sink or watch video clips from the popular series.
Build the Machine Shelter: Be part of the team, laying stones in the walls of the machine team's shelter and building stalls for Scoop, Muck, Roley and Dizzy to sleep.
Drive a Machine: Let's Scram! Climb aboard Muck the Digger Dump Truck, rock and roll with Roley the Steamroller and dig up fun with Scoop the Digger
Talkie Talkie: This problem-solving crew has a lot to say and each member has a special phrase. View a picture of each team member and push a button to hear their signature catch phrases.
Wendy's Caravan: Wendy needs some help from the team to refurbish and decorate her caravan and plant beautiful flowers.
Water Pump: Farmer Pickles isn't the only one in Sunflower Valley that knows that water conservation is important. Children can explore the interactive water pump station, learn important messages about water conservation and help to bring water to Sunflower Valley.
Where
Discovery Science Center
2500 North Main Street
Santa Ana, CA 92705
When
September 15, 2012 -January 6, 2013
Cost
Adult : $14.95
Child : $12.95
For more information, visit the
Discovery Science Center website
.
I'll be there today and I'll tell you all about it tonight!
Originally published on September 15, 2012. Last Updated on January 2, 2019 by Pattie Cordova