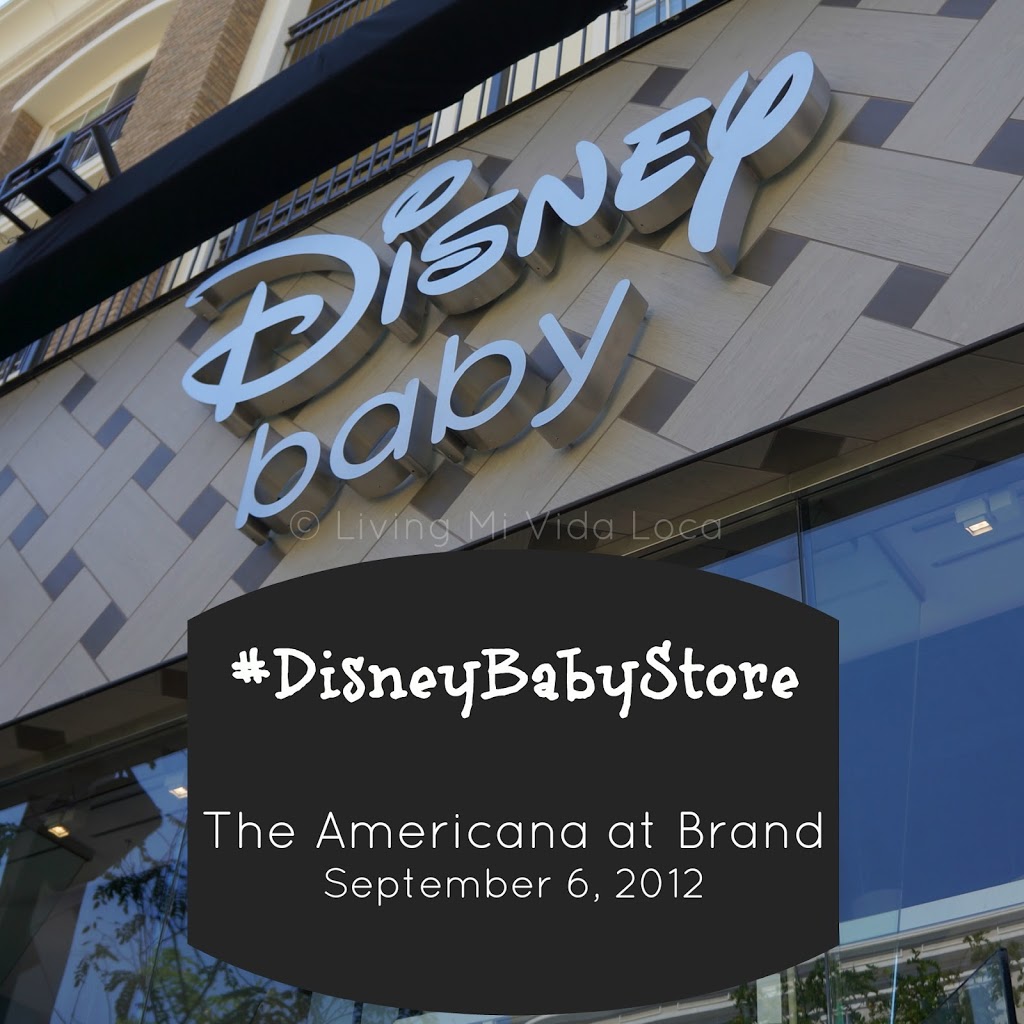 I had the most amazing time last week at the Disney Baby Store opening at The Americana at Brand in Glendale hosted by Disney and featuring Alison Sweeney.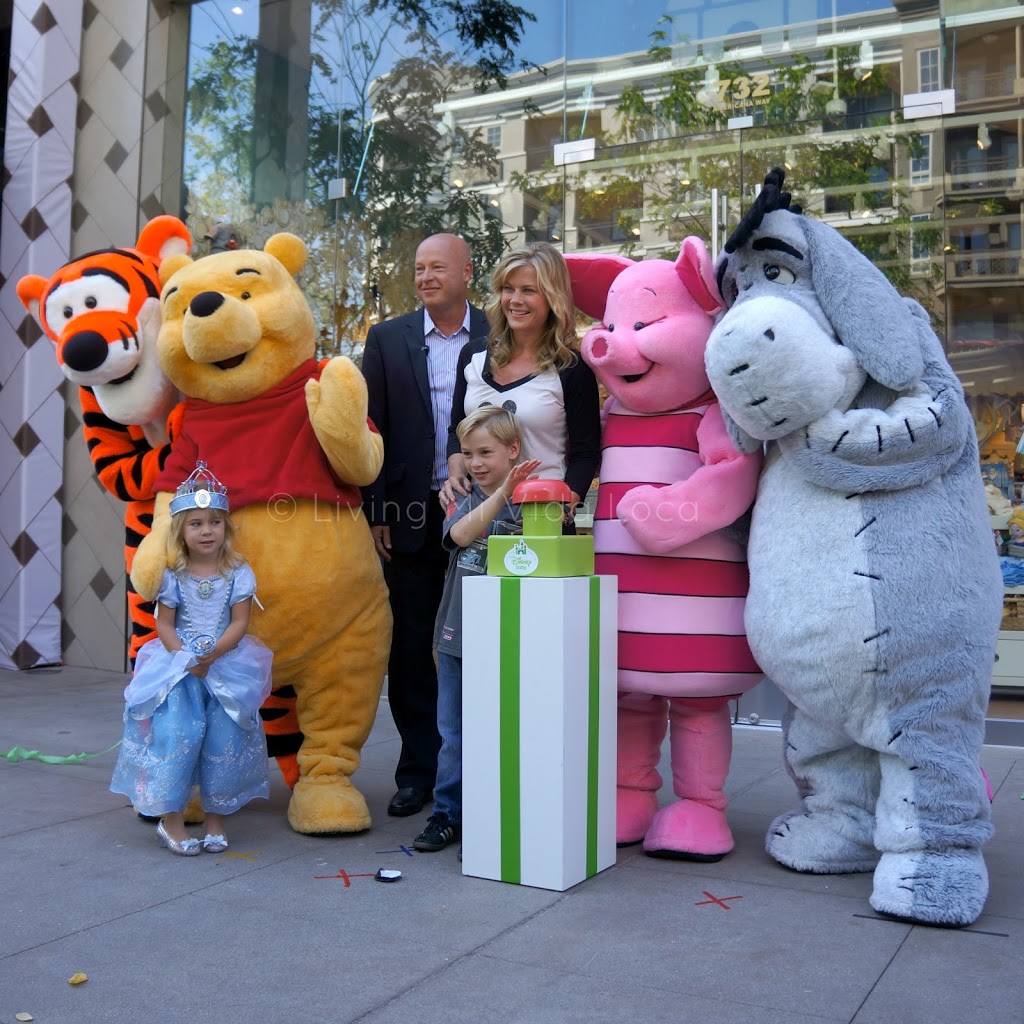 For as long as I can remember, I've always dreamt of ringing the Wall Street bell to open the market. Being able to push the enormous button that Alison Sweeney got to push, dropping the curtain in front of the Disney Baby Store, is probably as big an honor as the Wall Street bell. Especially since this is Disney Baby's flagship store.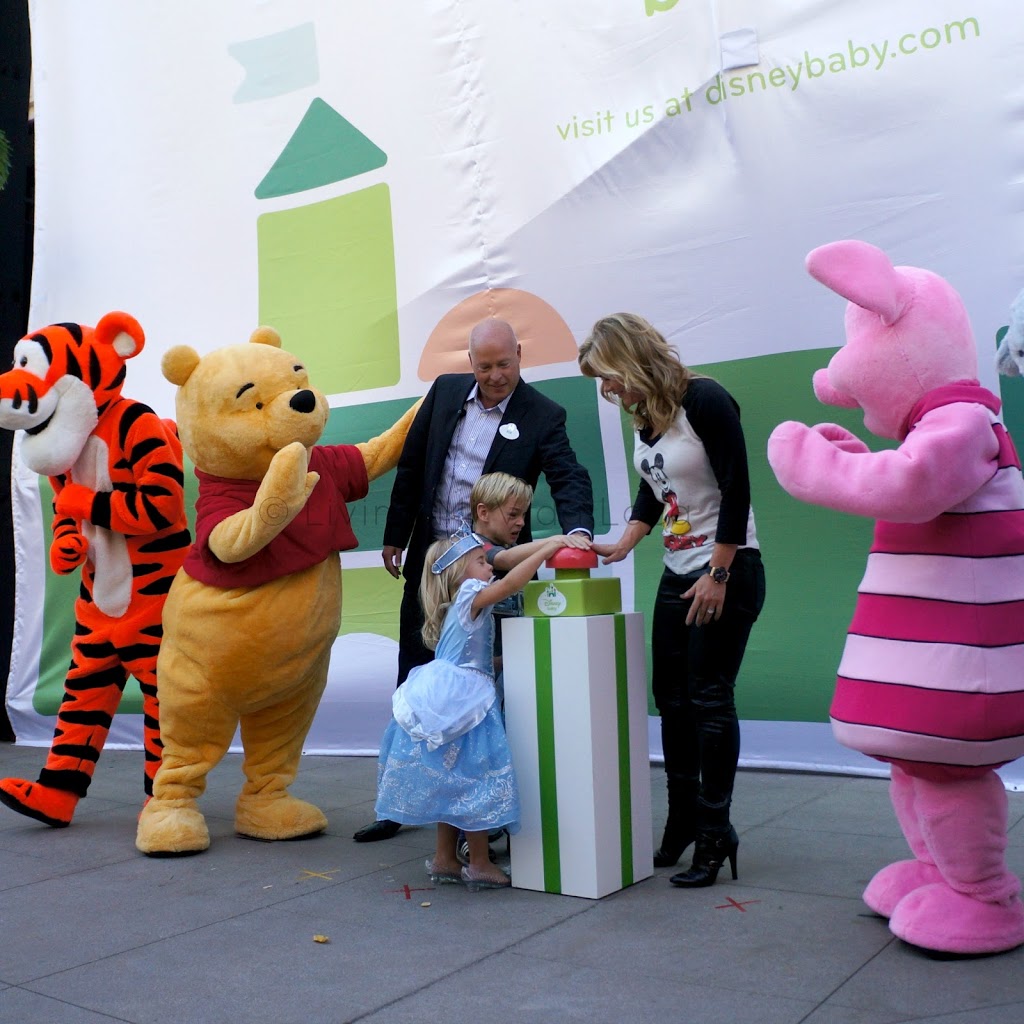 Once the curtain dropped and a million and one pictures were taken of Alison and her kids, she got to go inside and be the first Disney Baby Store shopper! Awesomesauce, que no? I, along with a bunch of photographers and reporters, followed her around to see what she liked and purchased.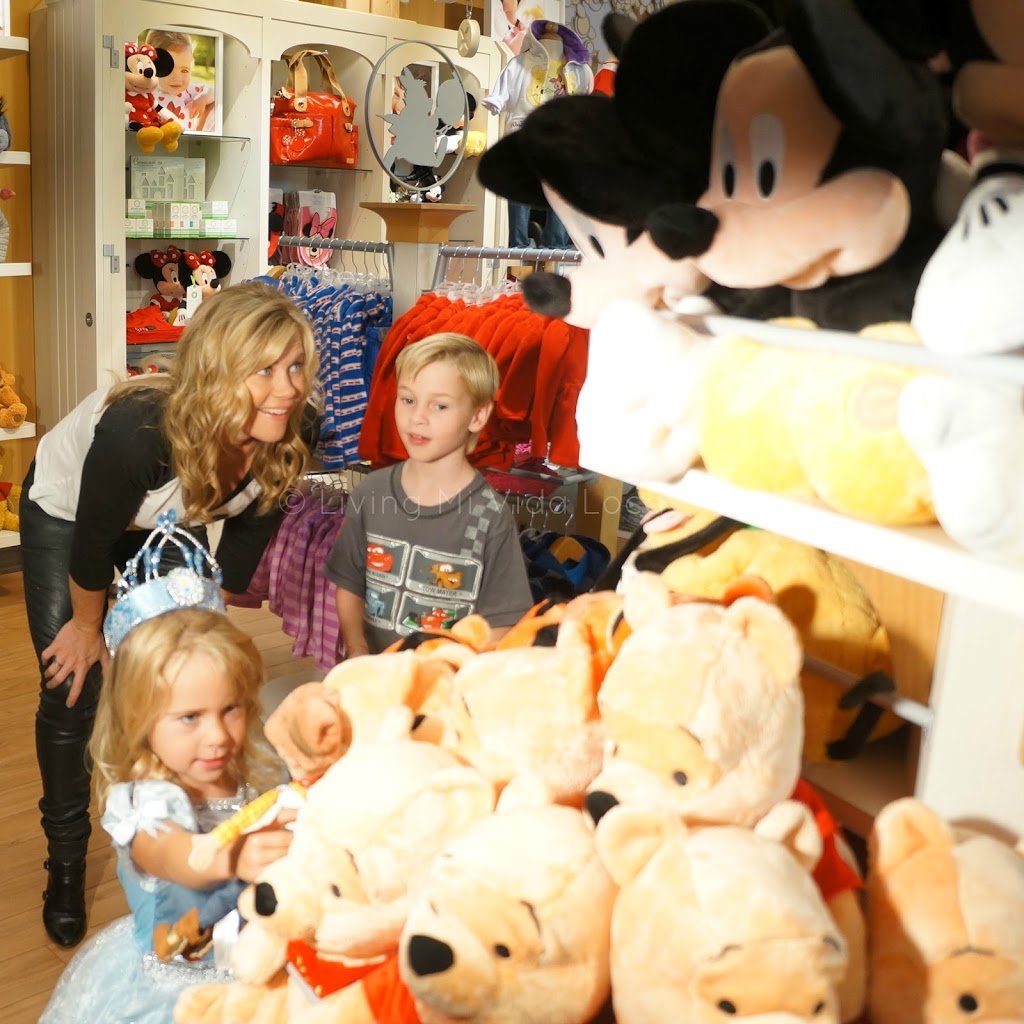 Her kids gravitated towards the plushies, like most kids do. And can we just take a second and talk about how super trendy Alison looks? I am loving her leather pants (faux, I hope) and her classic Mickey top. Mickey is one of my top three fave Disney characters. Kudos to her for bringing her little girl as Cinderella too. I loved that she was so approachable and friendly.
We headed to the tents to grab something to eat after following Alison around for a little while. Amici did a wonderful job catering and we got to enjoy french toast sticks, egg sandwiches, croissants, jams, etc. Later in the day, they brought out the most delicious cheesecake that I have had the pleasure to consume. The chef told me it was their Italian ricotta cheesecake ($7.50). It was one of those melt-in-your-mouth type of desserts. Yum-o.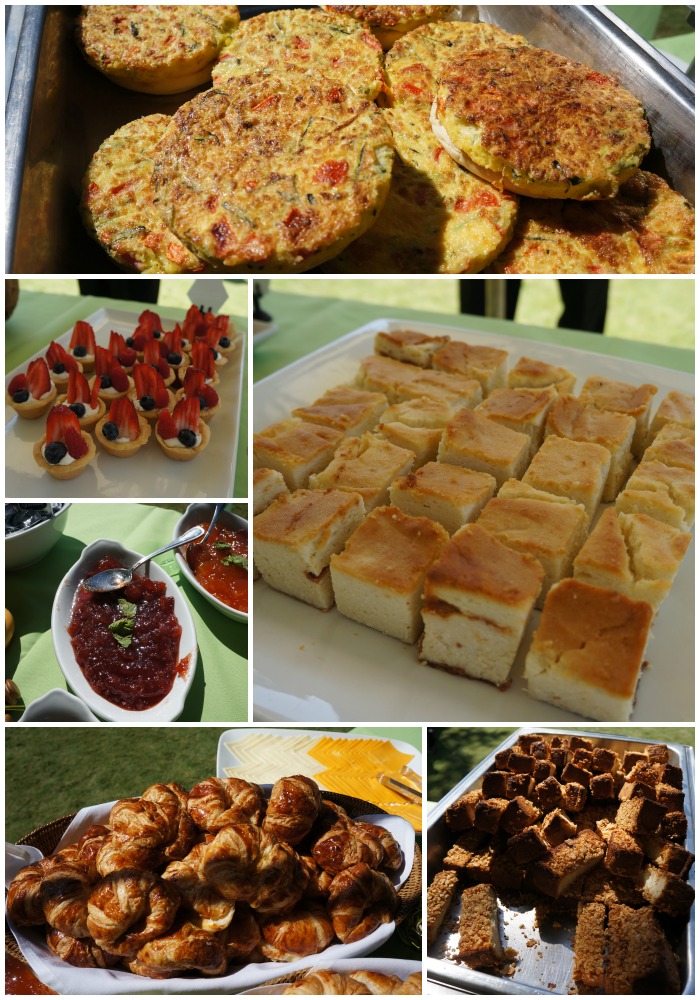 My food and coffee got cold real quick because I kept finding something cool to take a picture of and so I would get up, take a picture, sit back down then find something else. My kid, on the other hand, sat there and ate his entire breakfast without skipping a beat.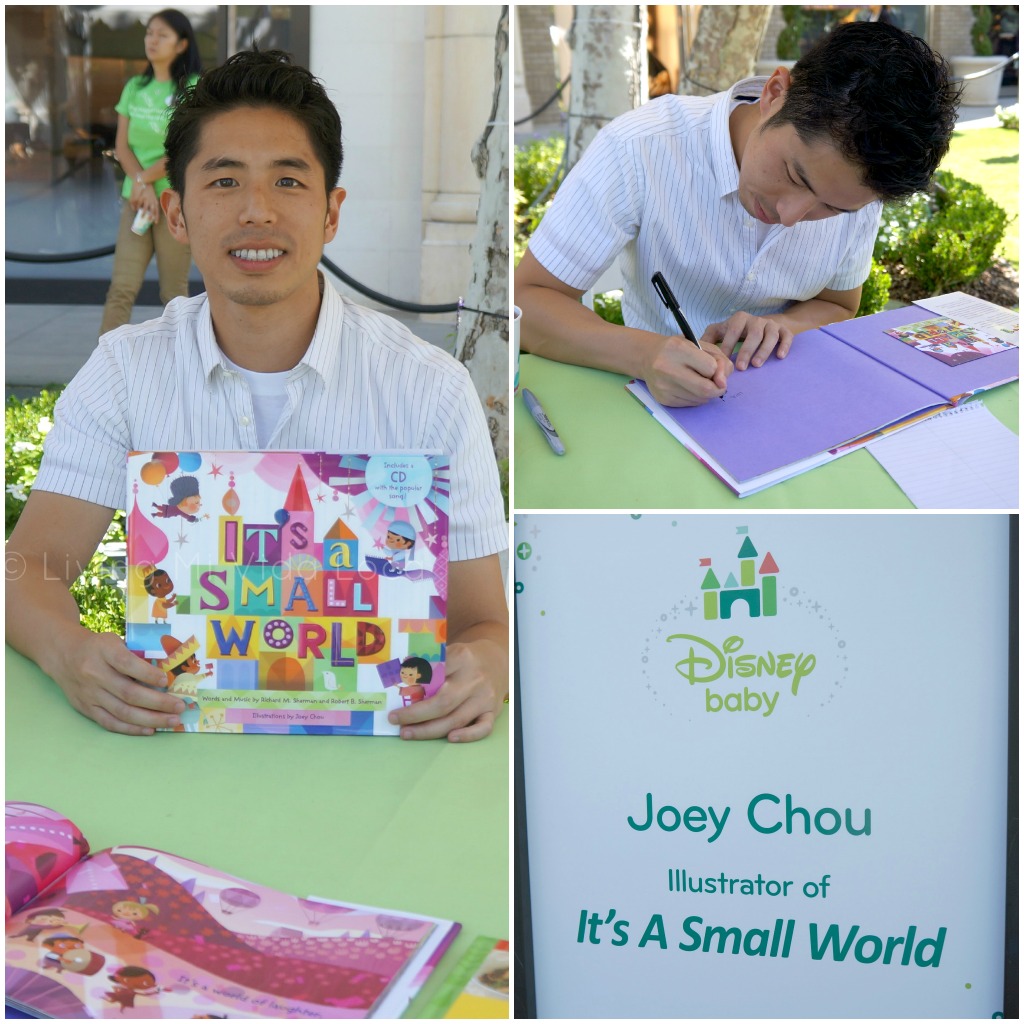 Joey Chou, the illustrator of It's A Small World, was on hand autographing his book and sharing them with the mamis there. I got one for my youngest kid and we teared into the 13 minute musical CD that is included in the back of the book once we got home. He loved "It's A Small World" at Disneyland and I honestly think he remembers it! It's a beautiful book that will easily become a keepsake for your kids. It's timeless, colorful and the illustrations are stunning.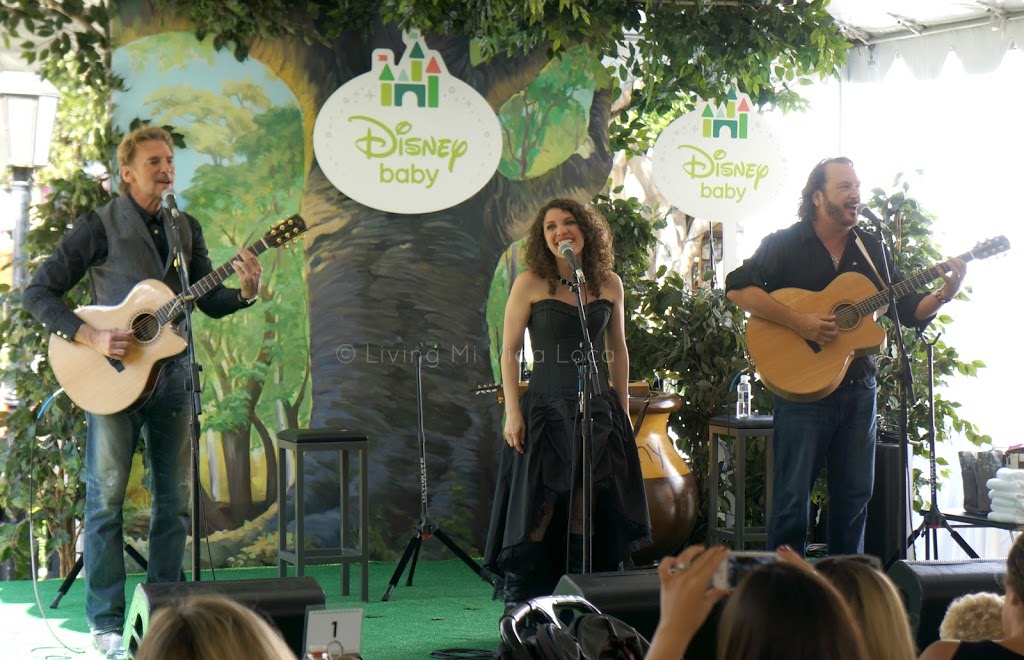 I finally got a chance to sit down and eat when Blue Sky Riders went on stage. Blue Sky Riders is comprised of members Kenny Loggins, Georgia Middleman and Gary Burr. They performed a beautiful rendition of "House at Pooh Corner" in honor of the Disney Baby Store opening. I got about a minute of it.
We walked around the venue and I saw, touched and experienced many new Disney products out on the market today and in the Disney Baby Store. My favorite were the "Goodies" cinnamon cookies (sold at Wal-mart) because I had one and envisioned them tasting absolutely delicious with some coffee. My four year old loved them too! He had like ten.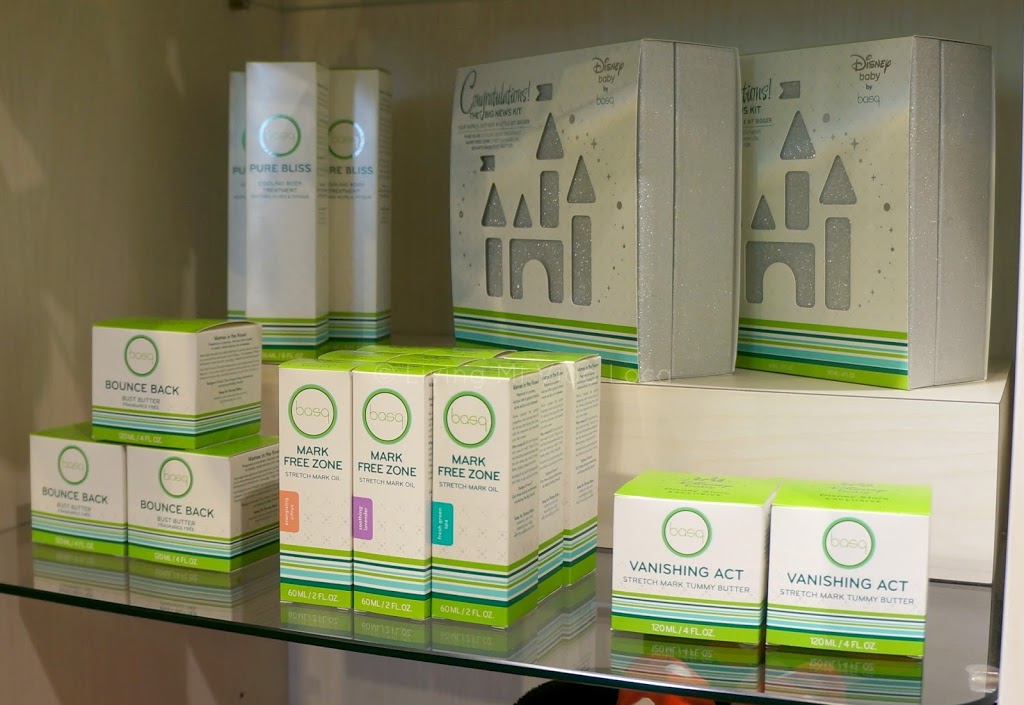 My other favorite item is the skin care line by Basq. They (specifically the soothing lavendar) smells like you just want to carry it around with you and stick it in your face whenever the kids start getting a little too hyper. It's the most soothing smell and I could actually feel myself calming down when I smelled it. The thing is, it's sold exclusively through Disney so if you really want it, you'll have to head to a Disney store to get it. It's so worth it.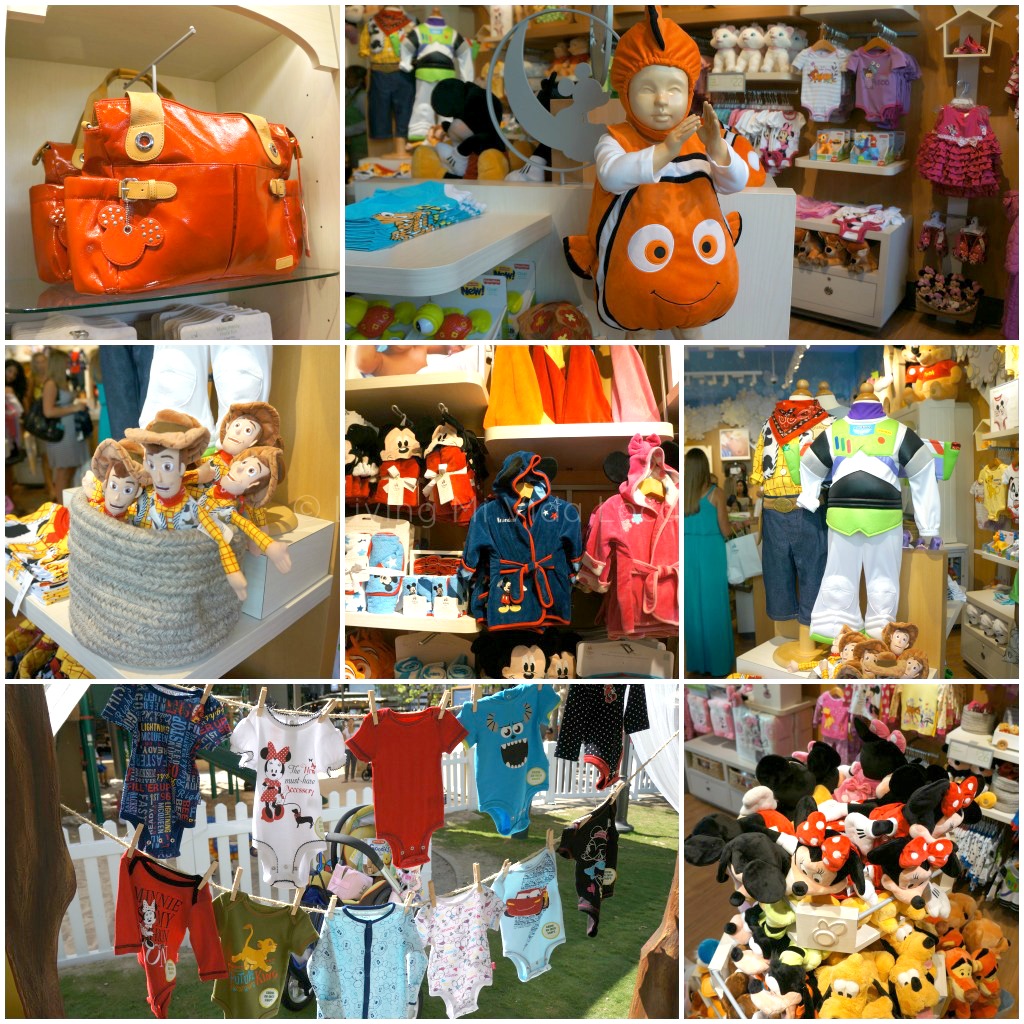 We found tons of fun toys, clothing and accessories at the Disney Baby Store that we loved and wanted to take home to the little one. They carry more than just clothes and toys though. They had strollers, car seat covers, diaper bags, those little vibrating chairs, etc. It's the best place to shop at if you're having a baby soon or if you're heading out to a baby shower. Everything is super cute, trendy and because it's Disney, classic.
By the way, just between us parents, they have a restroom in the store. I took pictures of that too because I wanted to share with you just how much they pay attention to detail. Look at the wallpaper, can you guess what movie the inspiration came from to create such a design?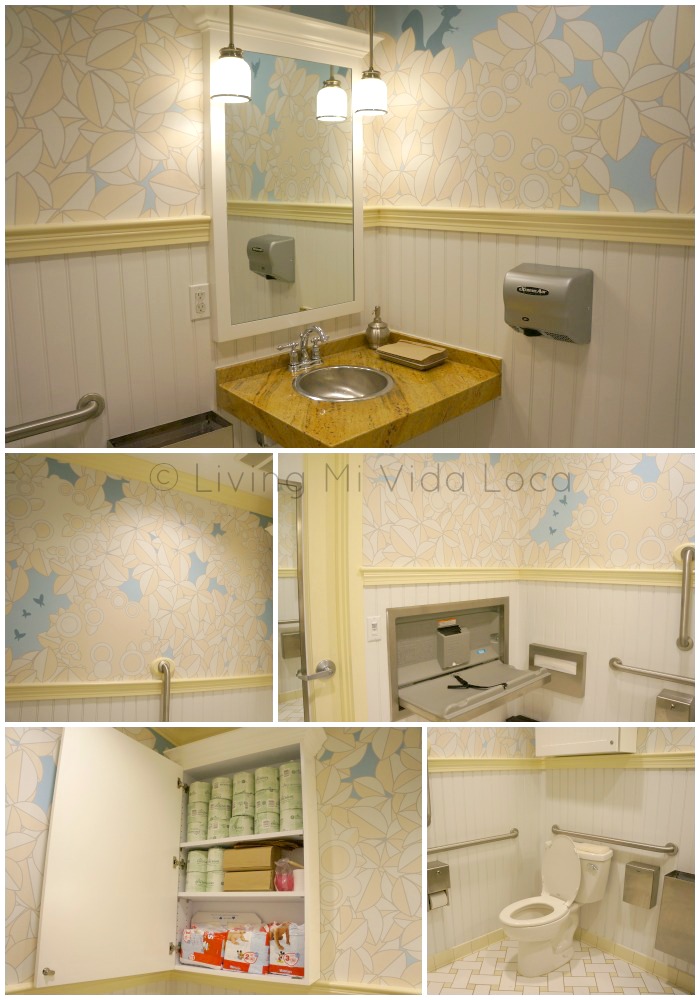 Did you guess Sleeping Beauty? No, me neither. But the guy at the store told me that it was inspired by the animals in the forest.
They have wipes and diapers available for you, as well as a changing table that actually has changing pads! Imagine that. I've been to so many places that have a changing table, but never any disposable changing pads. I wouldn't expect anything less from Disney though.
Also, note that the toilet is a hand-flush toilet. This kind of stuff is important to me because my son freaks out about those automatic-flushing toilets. Even if I cover the sensor. This one particular day we visited three different restrooms before finally using the one at the Disney Baby Store because it had that type of toilet.
We had a wonderful, wonderful time at the opening of the Disney Baby Store in Glendale and I look forward to returning and doing some shopping for the baby. I can't wait for the Christmas stuff to come out. The little jammies are the cutest!
I took a lot of pictures of the event, so if you're looking for more (around 100+), stop on by my Disney Baby Store Google+ album.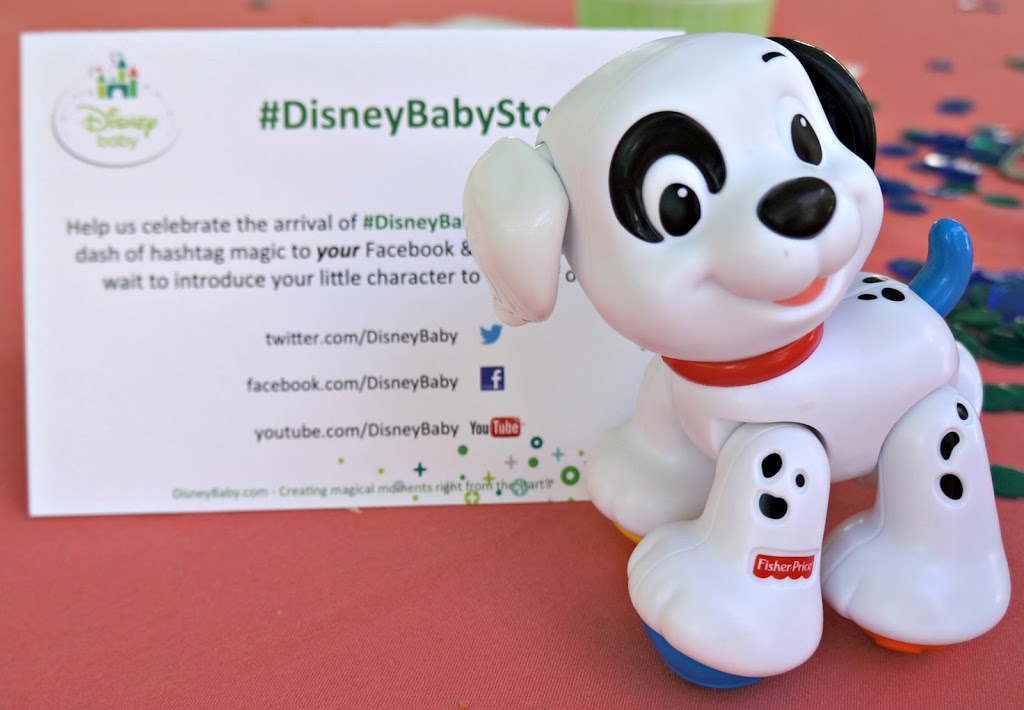 Follow Disney Baby
p.s. We couldn't leave without getting a picture with Tigger and Eeyore.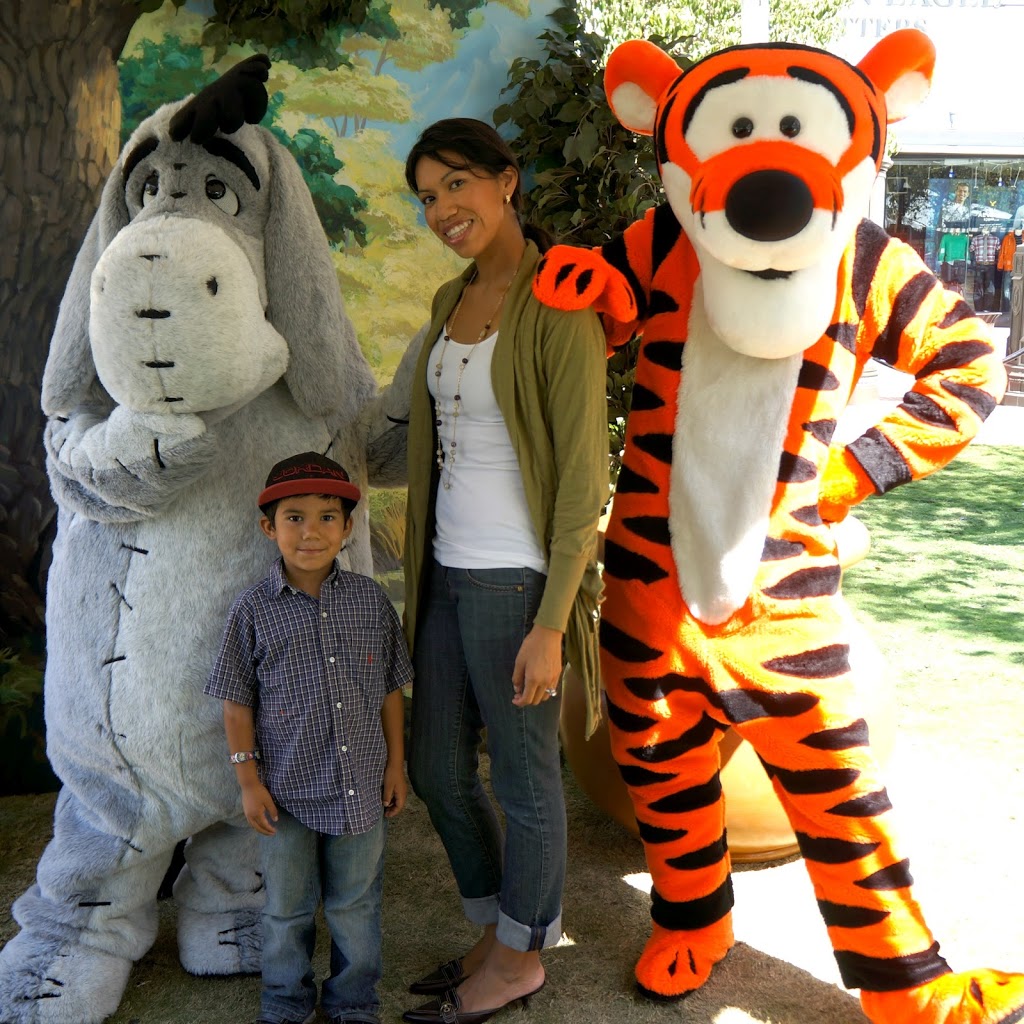 This is not a sponsored post. I was invited to the event as a member of the press and received a swag bag, breakfast and wonderful entertainment. All thoughts, photographs and opinions remain my own.
Originally published on September 13, 2012. Last Updated on August 12, 2018 by Pattie Cordova