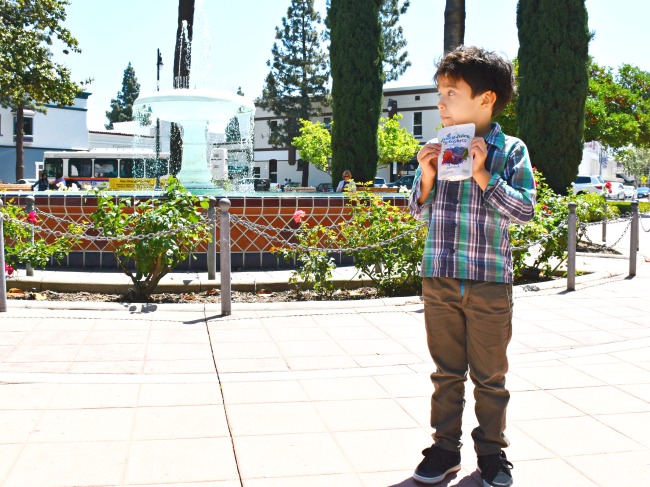 We believe that spending quality time with your kids is a must. That's why we partnered with Juicy Juice Splashers for this post.
I blinked and it happened… my "baby" is heading into kindergarten this August. These past four years just flew by, and it feels like it's going even faster since he started attending preschool. So I made a plan and started spending quality time with him on a weekly basis.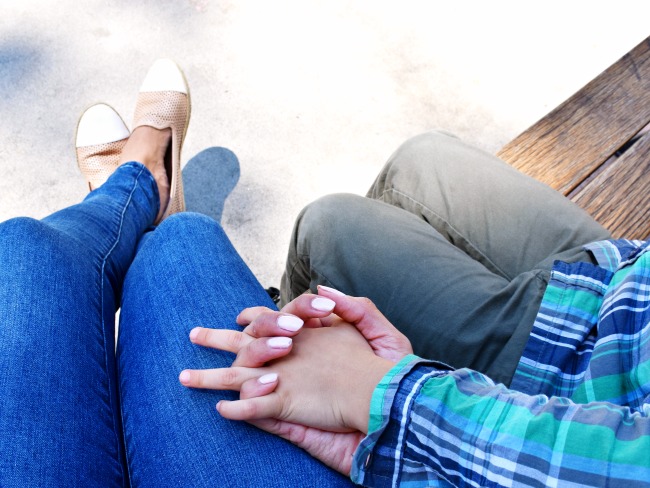 Every Wednesday, after I pick him up from preschool at 12 p.m. we head to a local downtown area and browse the shops, talk about our day, our plans for the week, and why the Hulk is the best superhero of all.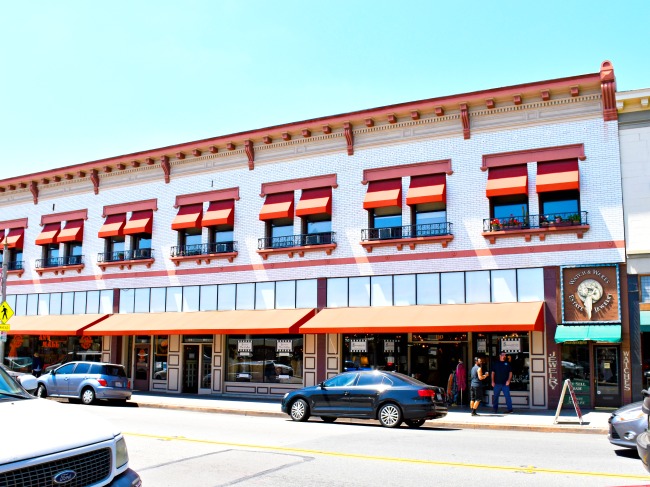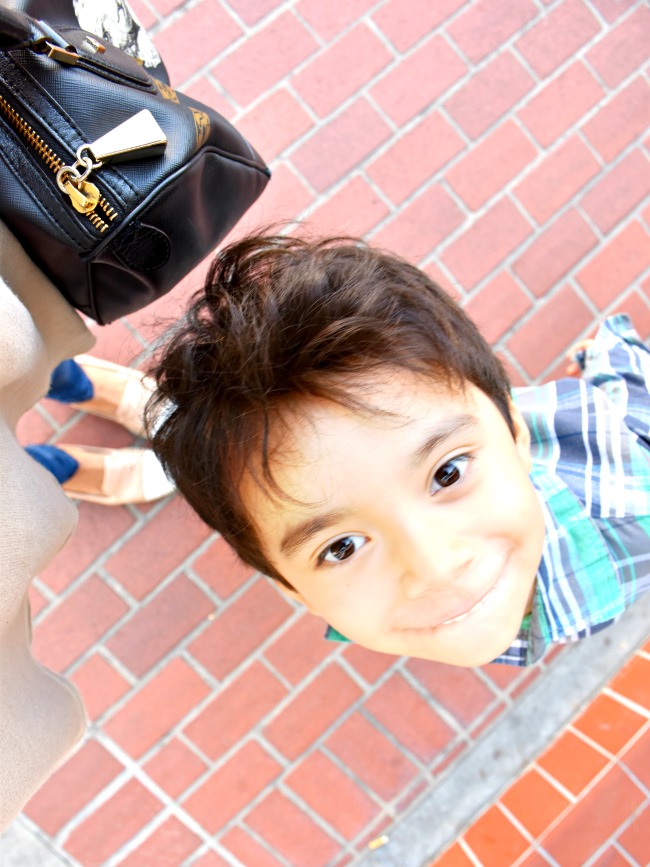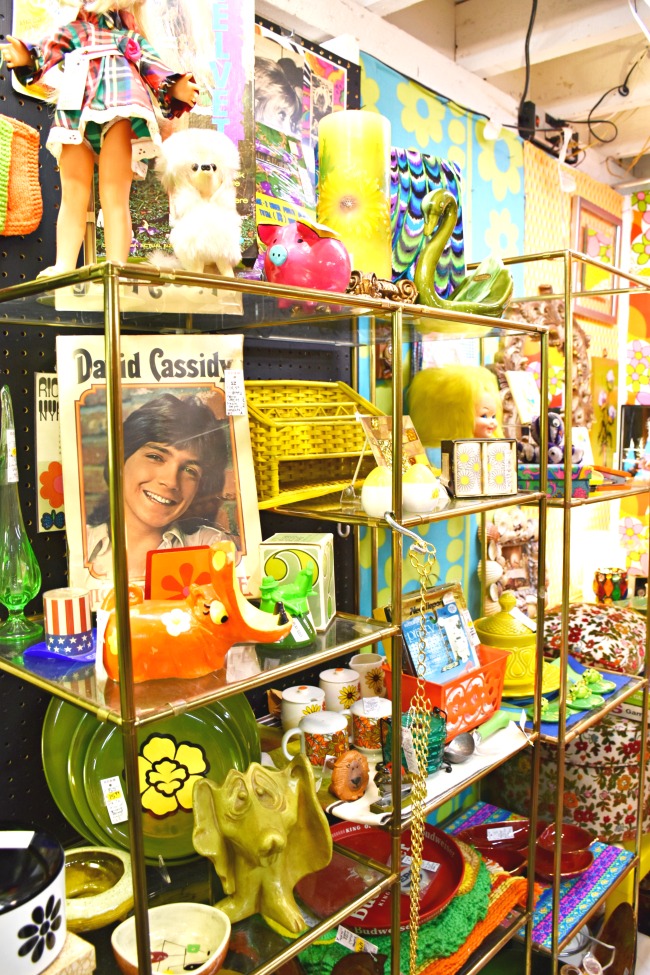 We walk through the endless thrift shops in the area and we check out all the cool stuff in the display cases. We hunt for those rare Ghostbusters toys that we never seem to find, and we buy more than our share of comic books to read later.
It's usually only about an hour that I have to spend with him before we have to leave and pick up his older brother. Wednesdays are early dismissal days so we don't have much time, but that one hour that we have to ourselves is the time that I hope he remembers when he grows up.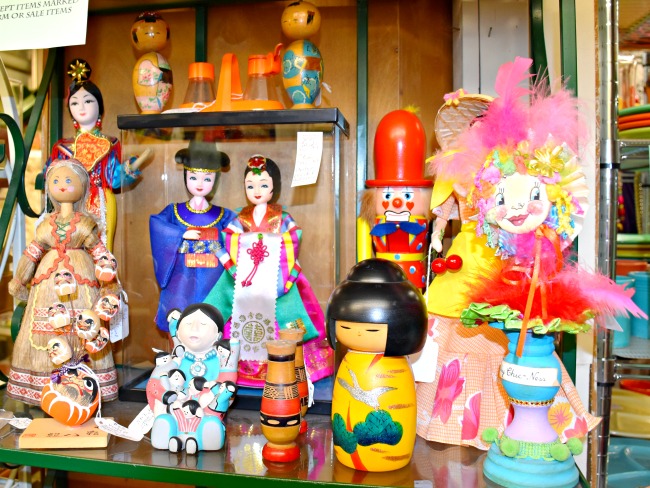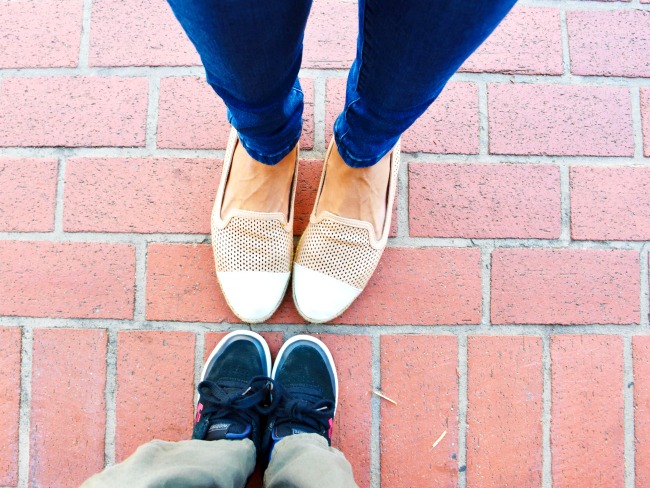 On these occasions I also bring along a Juice Juice Splashers for him to sip on as we walk around looking for a treat to enjoy in the park. Most of the time, we end up at a soda fountain shop (the first in California!) where we pick up a treat – and coffee for me.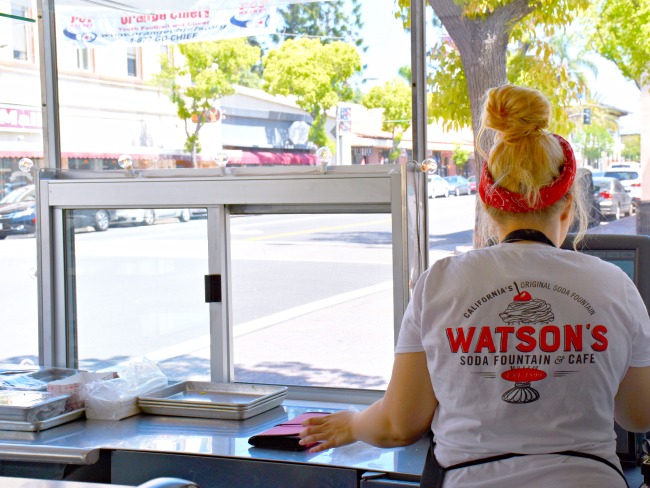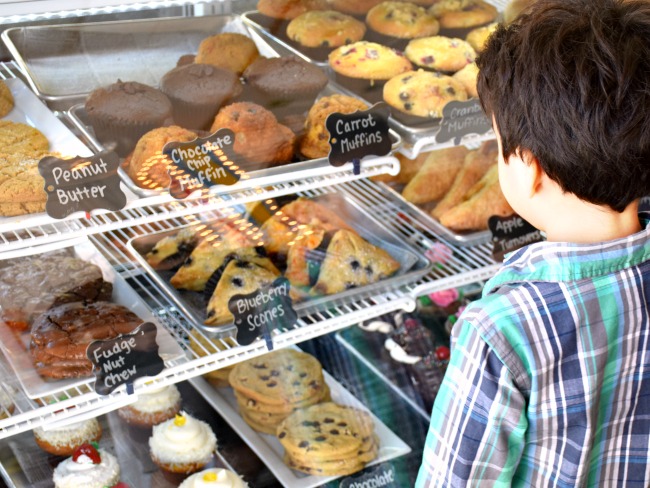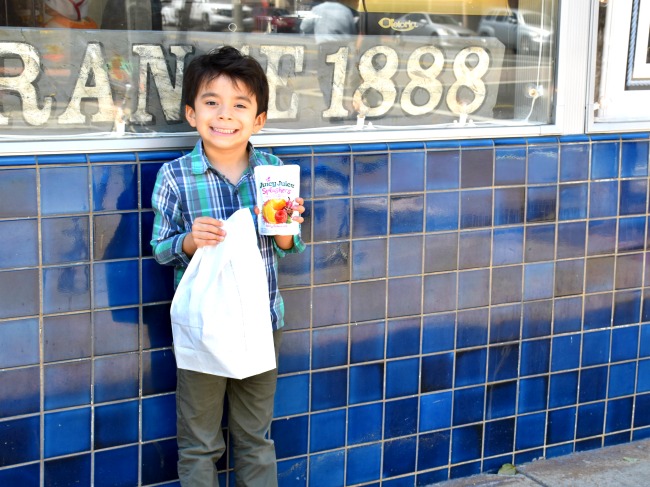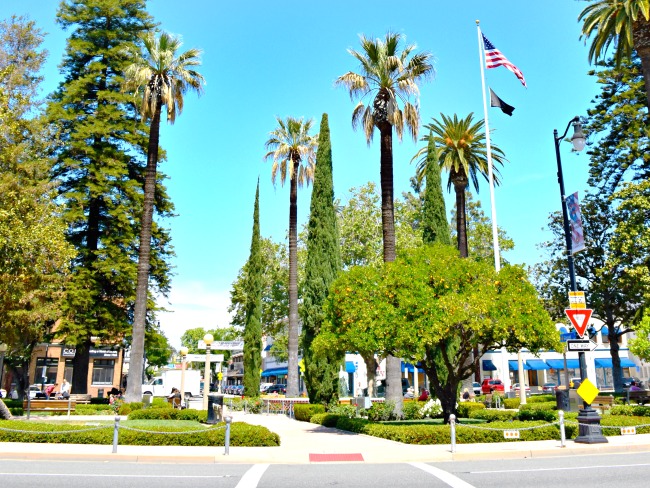 I do Bikram yoga right before picking him up and don't have time to go home. So I freeze a Juicy Juice Splashers and bring it with me. The juice will defrost by the time I pick him up – and it'll be nice and cold!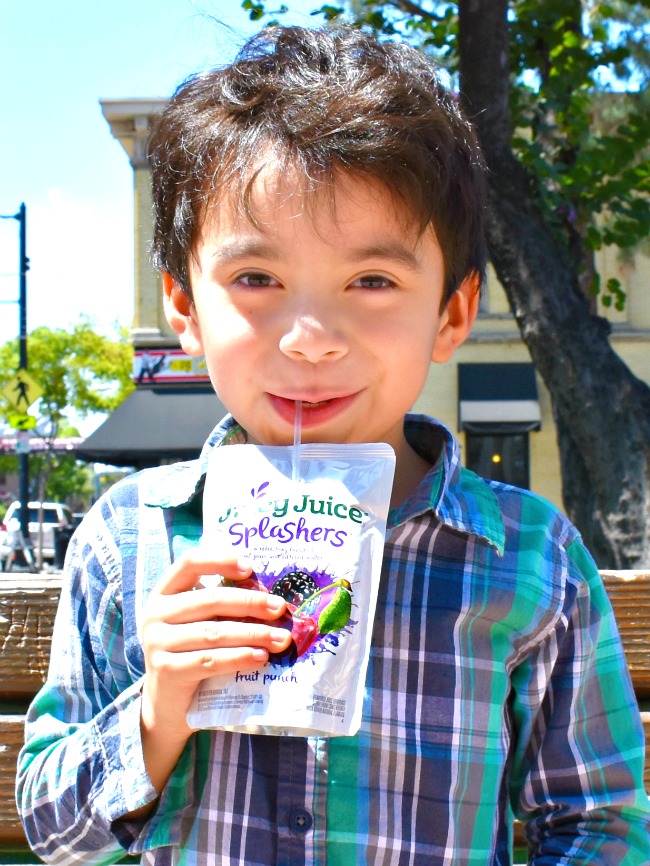 We pick a bench near the fountain and just chill. Me with my coffee and oatmeal cookie in hand. He with his Juicy Juice Splashers and whatever treat he chose. I've been bringing this drink for him for a couple months now. Did you know that they have 50% less sugar than the leading juice? They're a super delicious blend of fruit juice and filtered water, and contain no artificial colors. They're super yummy (trust me, I've tried them too) and like their other Juicy Juice products, they have 100% of the recommended daily value of Vitamin C.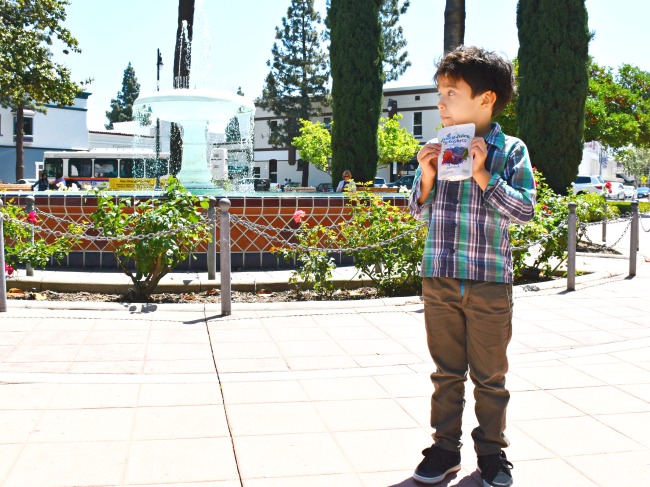 I'm going to be really missing my boy when he heads off to kindergarten. So regardless of what's happening, our weekly afternoon dates are a must. Spending quality time with him is important (probably more for me than for him) because I know how easy it must be to get lost in our family, especially when he has an older brother who he mimics all day long. I look forward to Wednesdays, handing him his little Juicy Juice Splashers, walking around and getting to just hang out with him.
Juicy Juice Splashers is available in four flavor varieties. For a coupon good for $.75 off your next purchase, click here!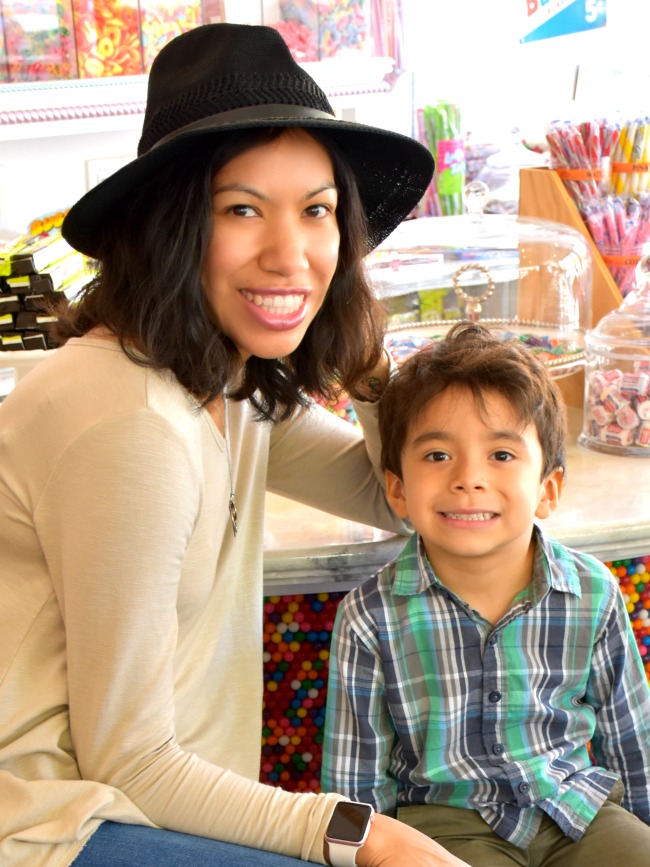 Originally published on April 15, 2016. Last Updated on July 15, 2019 by Pattie Cordova