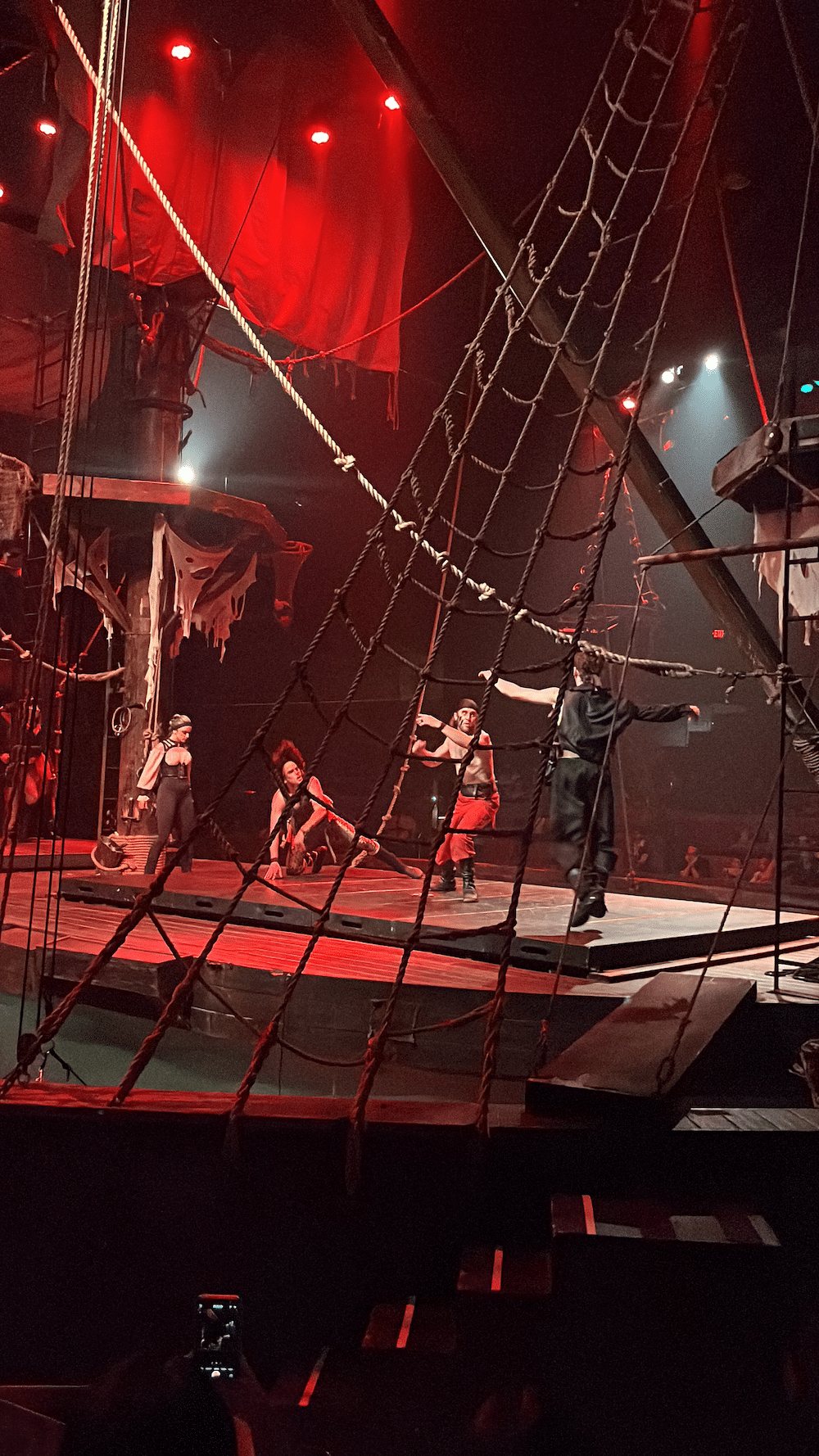 Pirates Dinner Adventure brings back Halloween-favorite -"Vampirates"
Pirates Dinner Adventure in Buena Park has brought back their Halloween-favorite show, "Vampirates."
Halloween has hit Buena Park's Pirates Dinner Adventures. Their beloved pirates have turn into vampires, "Vampirates!" as they call themselves.
This spookatcular show is showing on selected nights from September 16- October 31, 2023.
This is one show you don't want to miss. The whole family will have a blast, the crew interacts with the whole audience, and if you're lucky, you'll get picked to be a part of the show.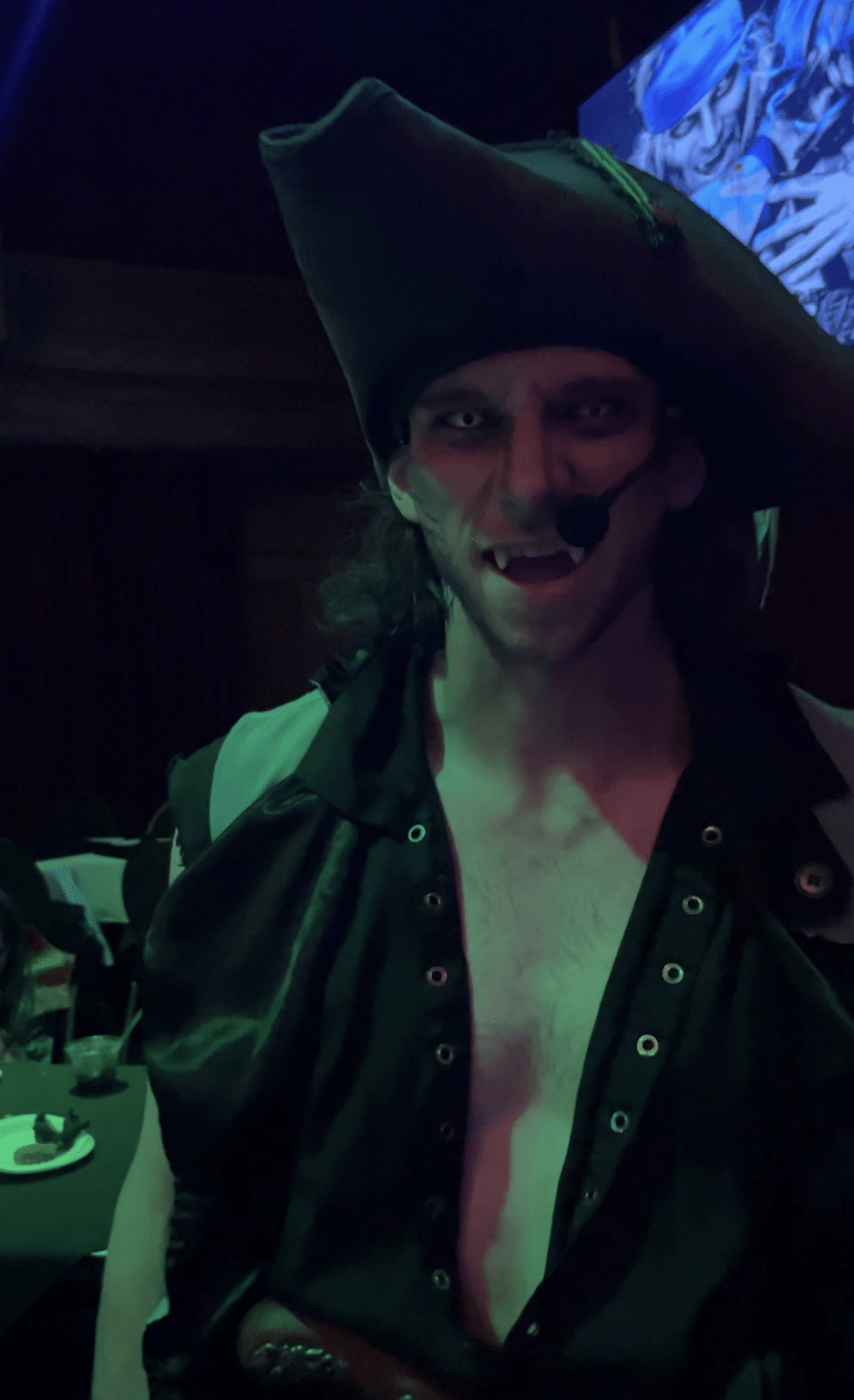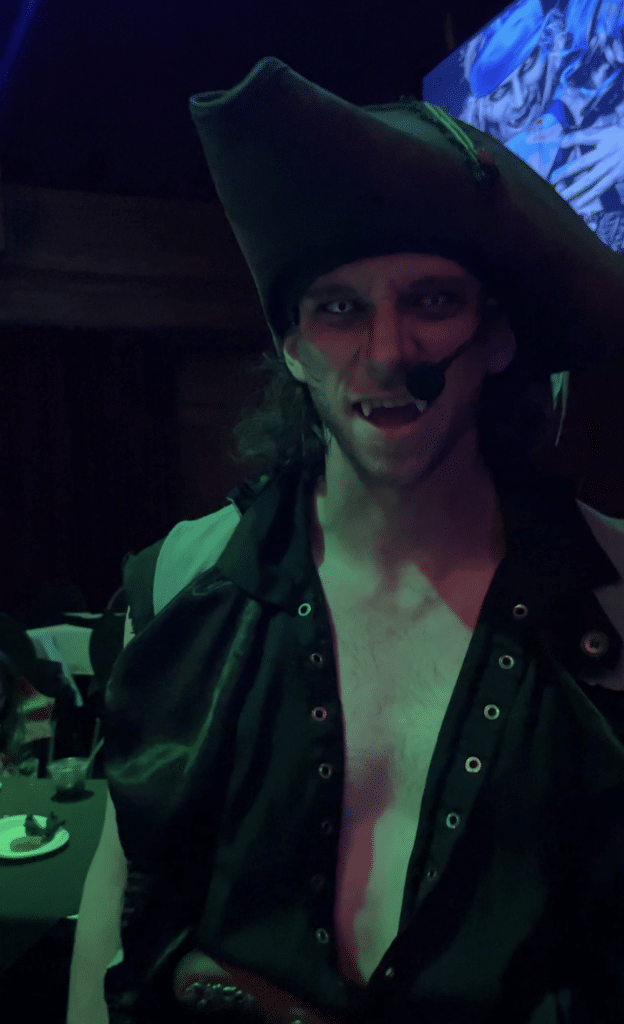 They also have face painters, $10 for regular face paint and $15 for Halloween face paint. Don't forget to bring your costumes, they'll be having a halloween costume contest. They'll bring you up onto the ship and let the crowds cheer chose the winner, it's such a fun experience for everyone. However, all costumes must be family friendly, no masks and no weapons.
If you don't have a costume, its okay, Pirates Dinner Adventure's gift shop has so many pirates accessories, from hats, jewelry, light up sword toys, costumes and so much more.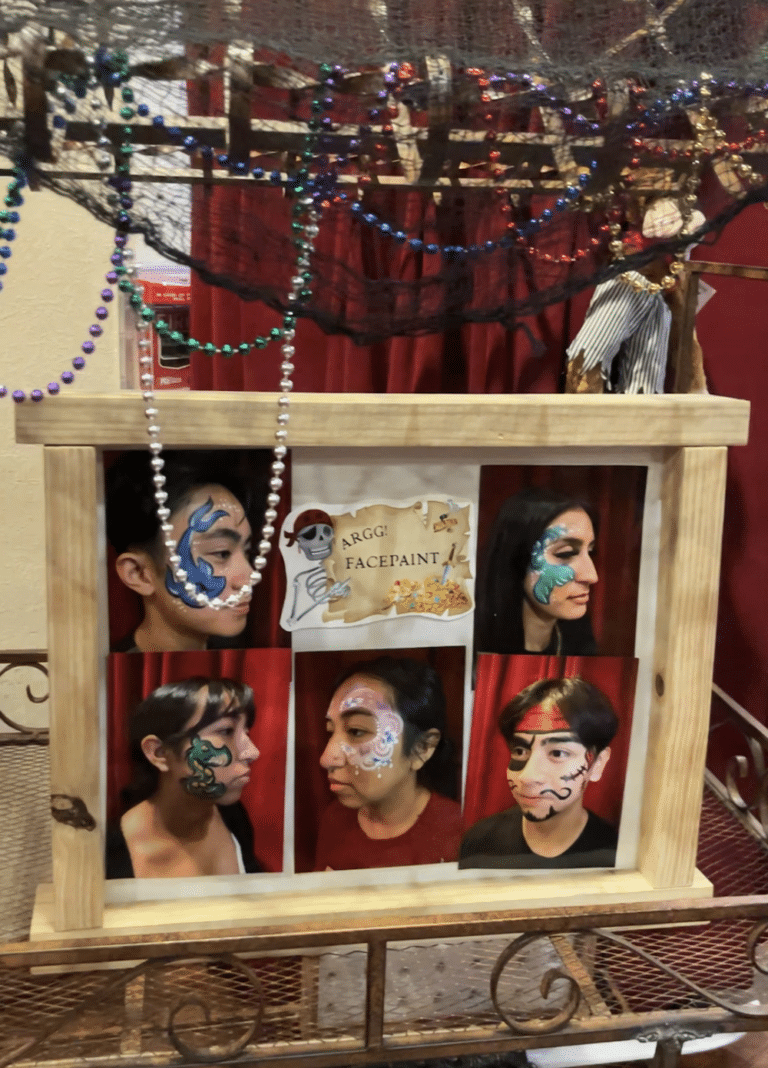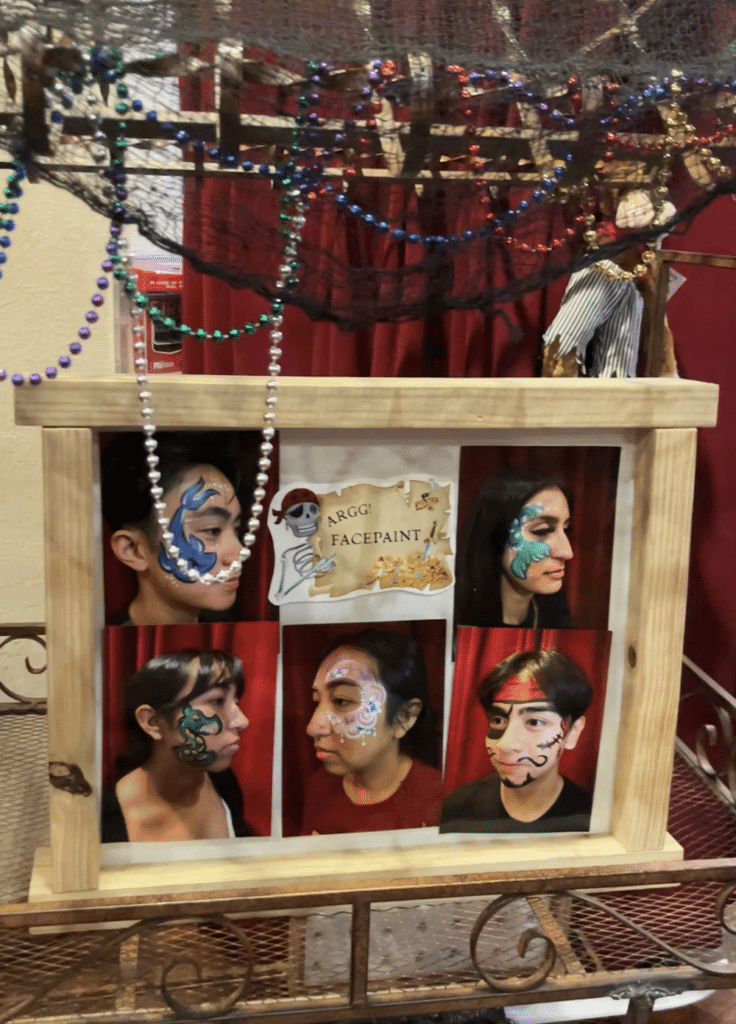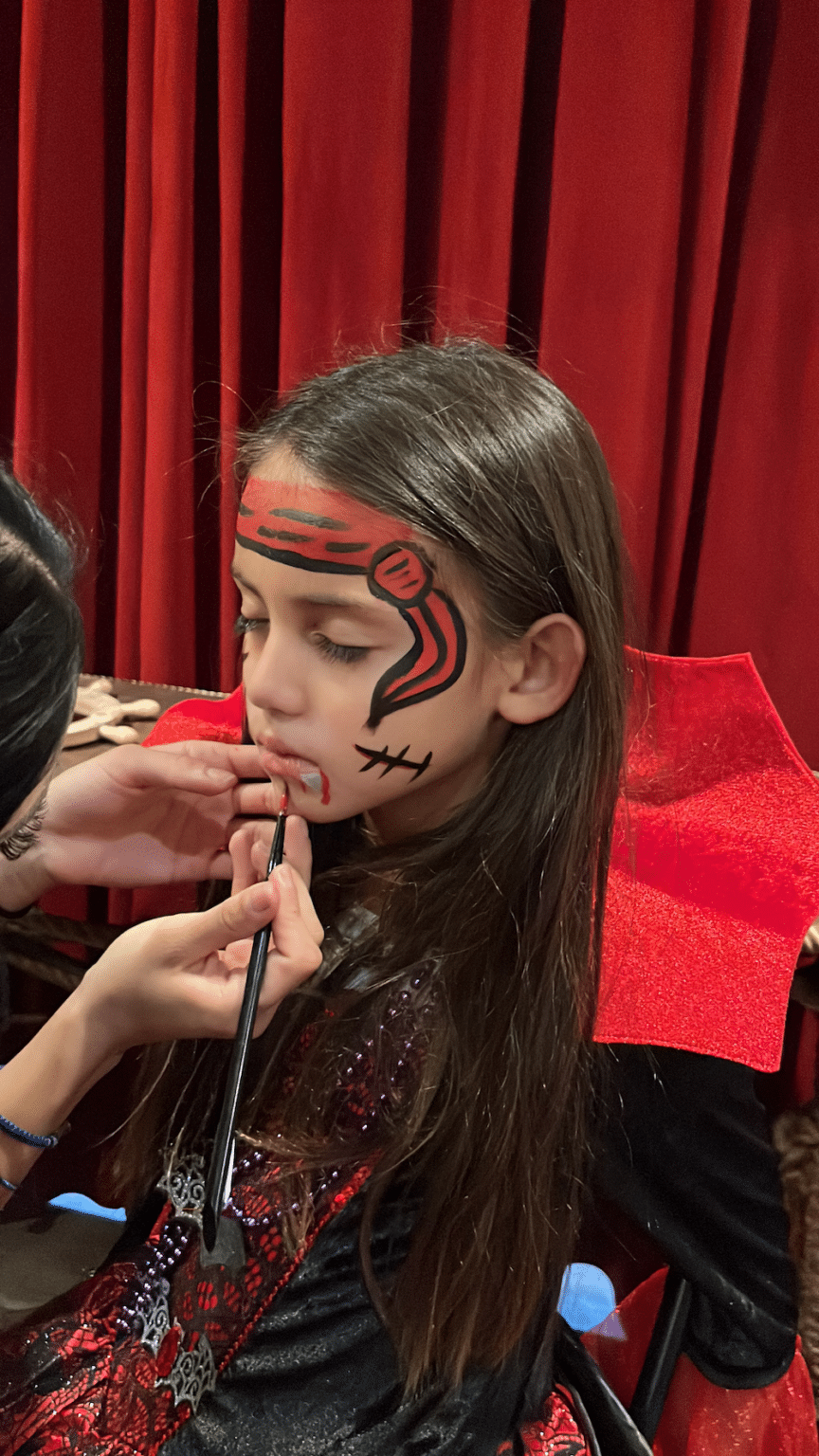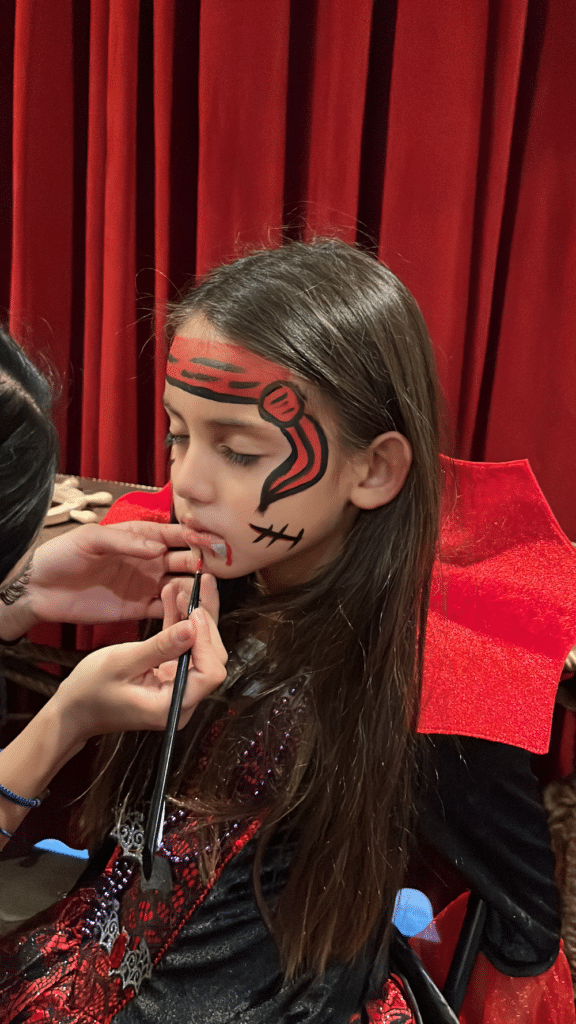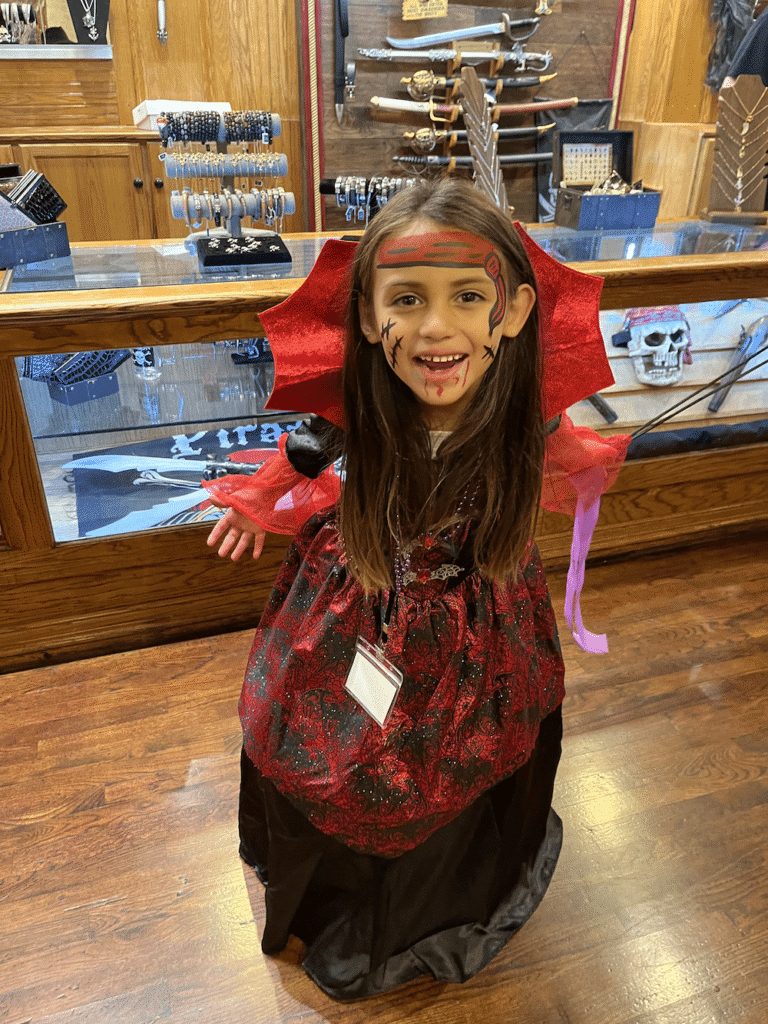 For Adults don't forget to try out their delicious Vampirates signature drinks.
Day of the Un-Dead: Don Julio Blanco Tequila, raspberry liquor, smoked chili bitter, ginger beer, with a silver and black sugar rim.
Captain's candied apple: Crown royal apple whiskey, melon liquor, lemonade, with a caramel apple pop.
They do have a tasty mocktail, "Young blood" Blood orange puree and lemonade with a vampire teeth garnish.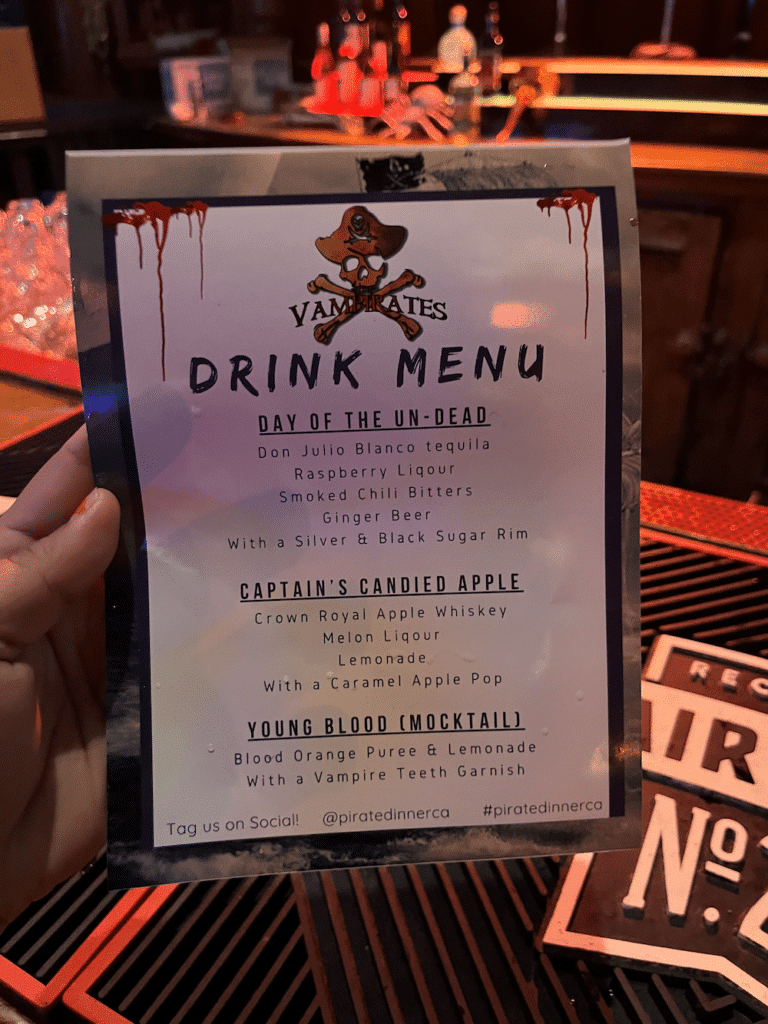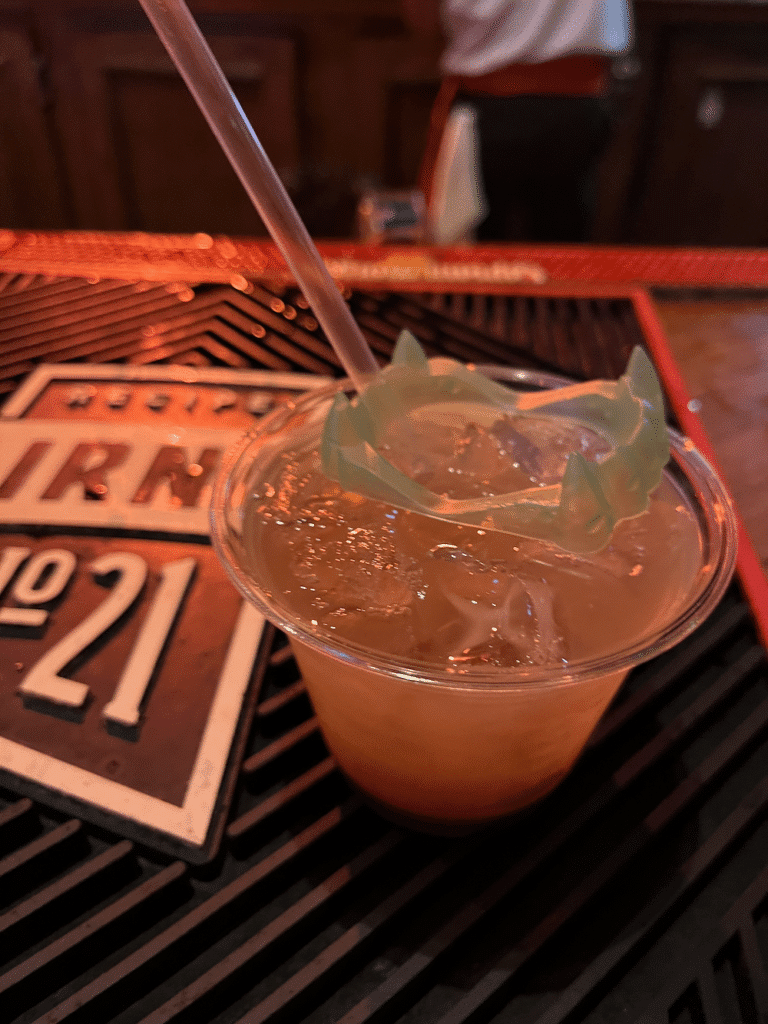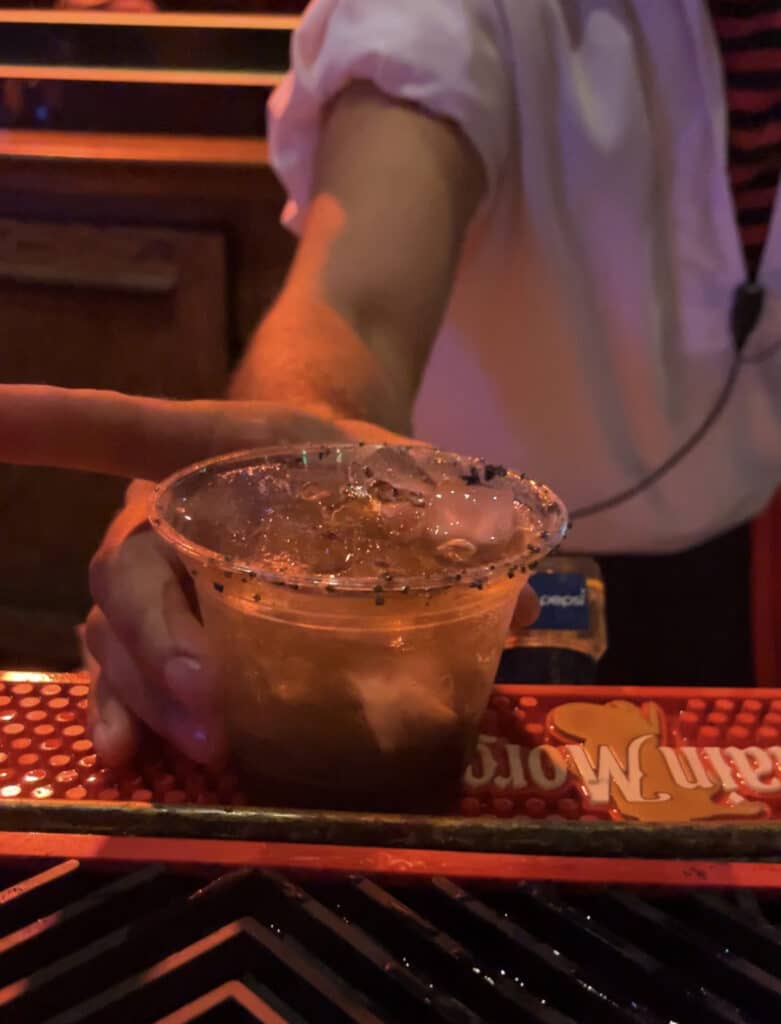 At the end of the show, there's a meet and greet with some of the "Vamparites", its by the gift shop. if you want to join in all the fun make sure to visit Pirates dinner Adventure website to see when their 'Vampirates' show calendar to purchase tickets.
Pirates Dinner Adventure coupons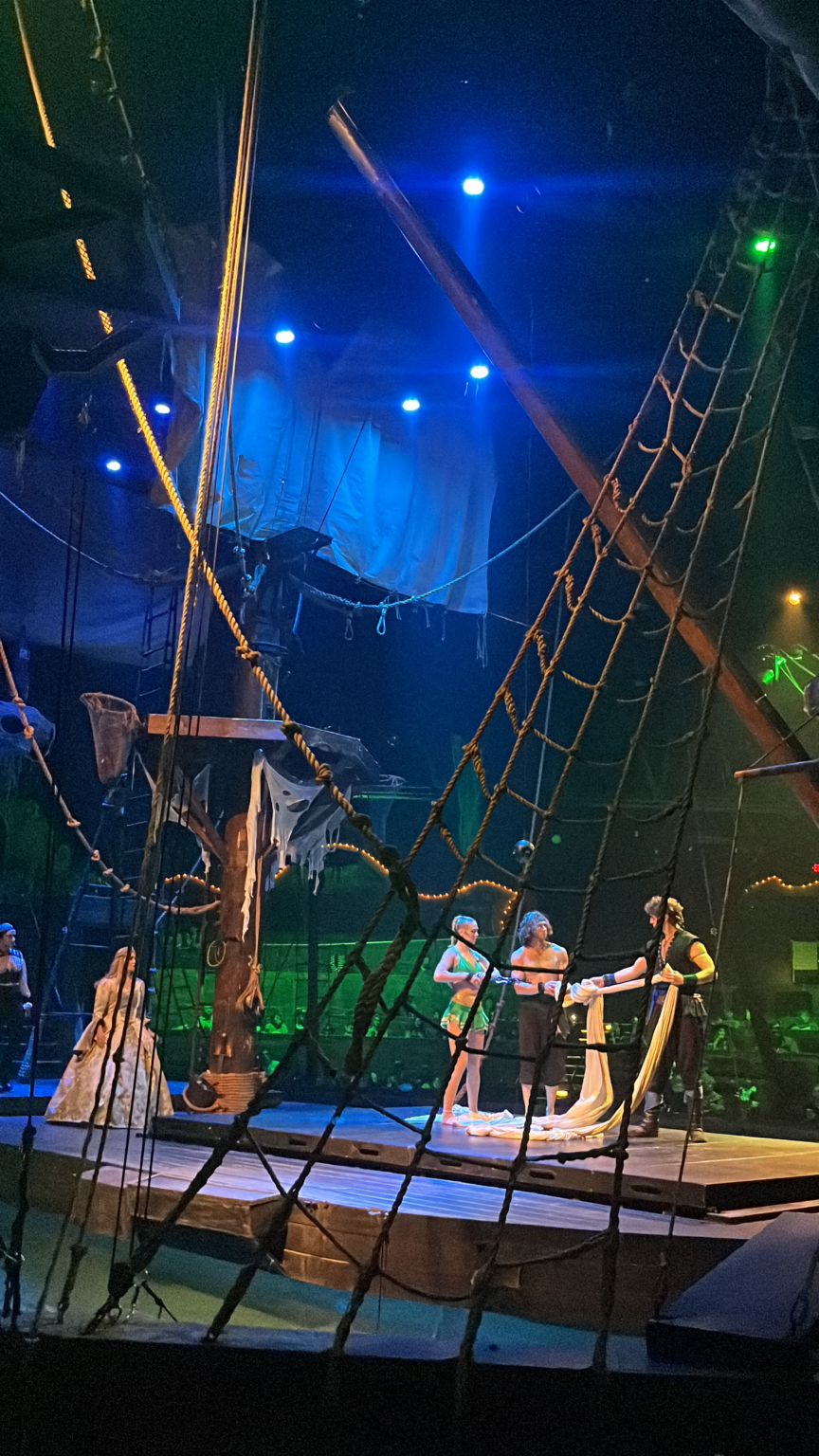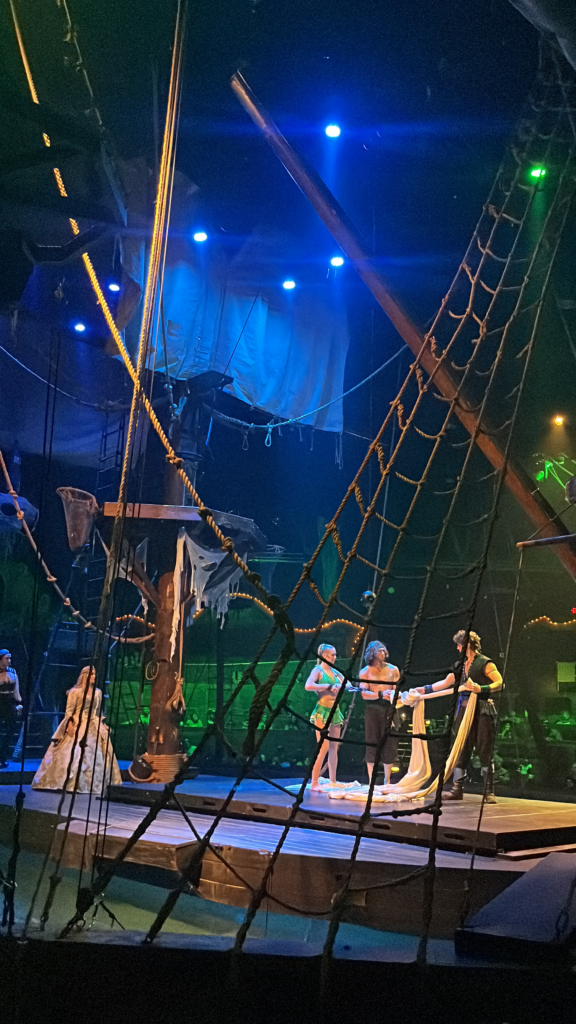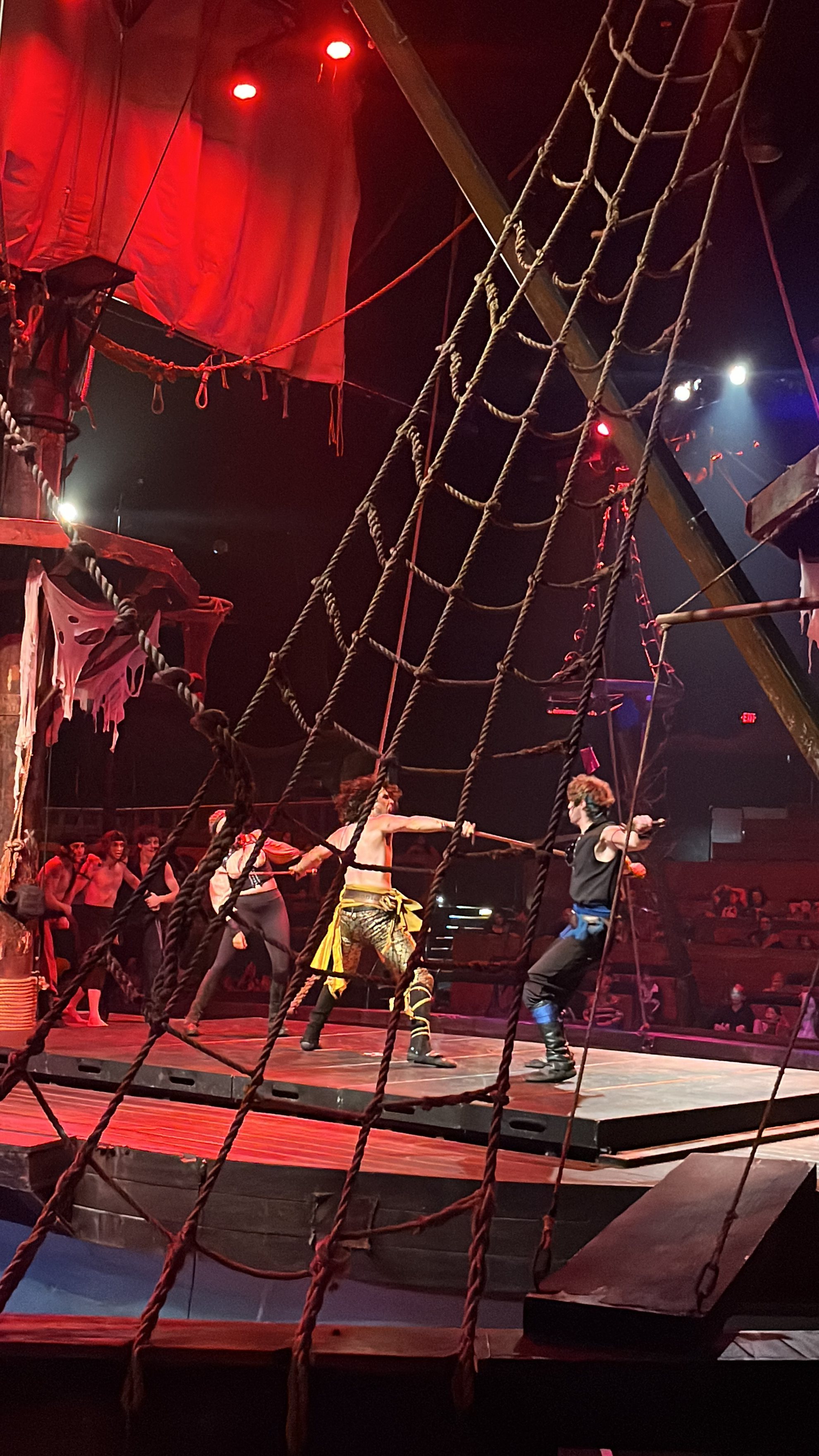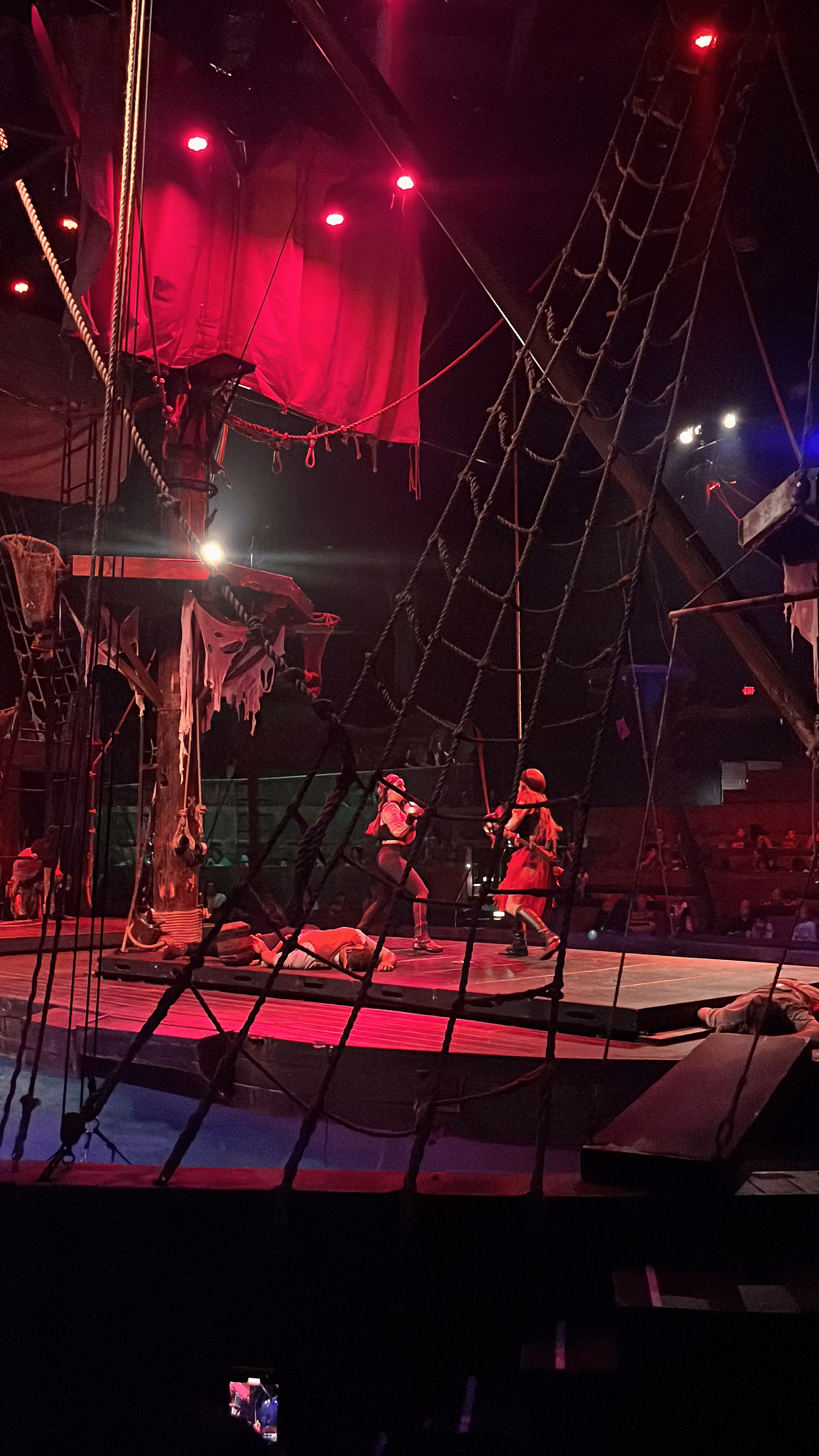 Originally published on October 16, 2023. Last Updated on October 16, 2023 by Pattie Cordova