In 2014, the inaugural year of Knott's for the Cure – a partnership between Knott's Berry Farm and Susan G. Komen Orange County, helped raise nearly $100,000 for the organization. The monies raised provided underserved and underinsured women and men in Orange County with access to breast health care and services.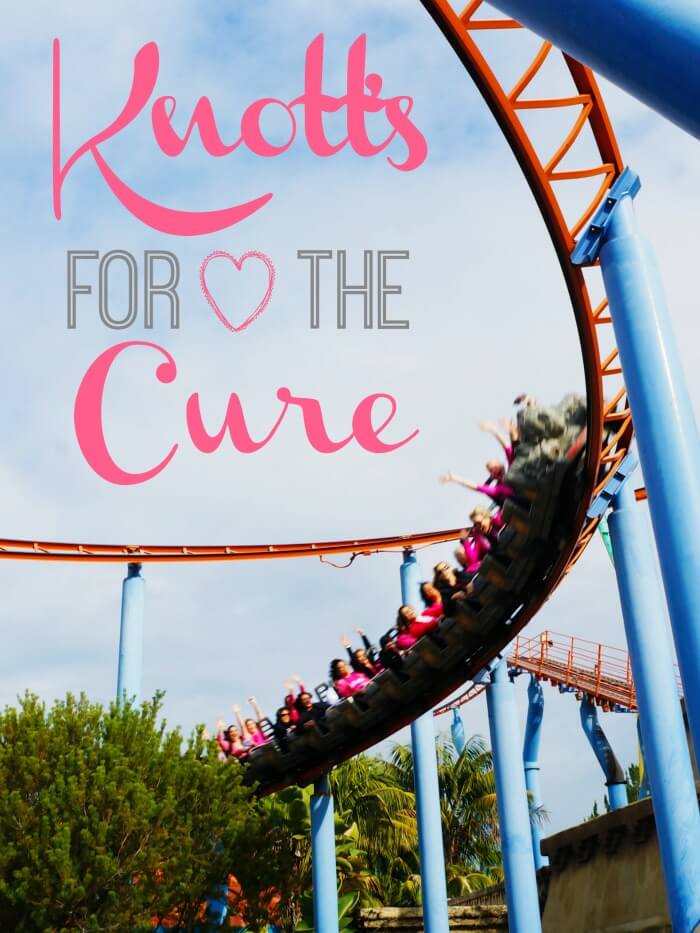 This year, the partnership is back and its hoping that it will surpass last year's fundraising efforts. It got off to a great start on Saturday, January 10th when it held its press conference and honored a local blogger, Jaime Jenkins of Polka Dots on Parade.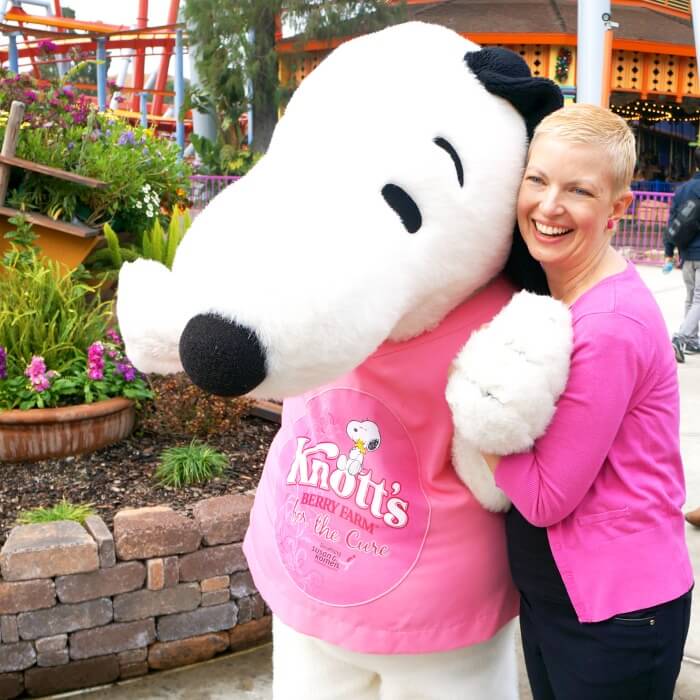 Jaime was diagnosed just two weeks after last yeas Knott's for the Cure kick-off event. I was utterly heartbroken for her and her family when I found out about it. In fact, I had just seen Jaime the day before she got the call. I have known Jaime since 2011, after Knott's Berry Farm brought us together at their first blogger event. Hearing her diagnosis made me sad to know everything that she would have to go through, it also scared me because I happen to be one of millions of Americans who are uninsured and I have yet to have a mammogram.
Jaime has been incredibly inspirational. Her hugs are fierce. She lives life to the fullest. She has taken her treatments like a woman, she is incredibly honest about the way they make her feel, and she always find the silver lining. I support Knott's for the Cure because through their partnership with Susan G. Komen, I know that they are helping my friends and others who need the support to get through this tough time in their lives.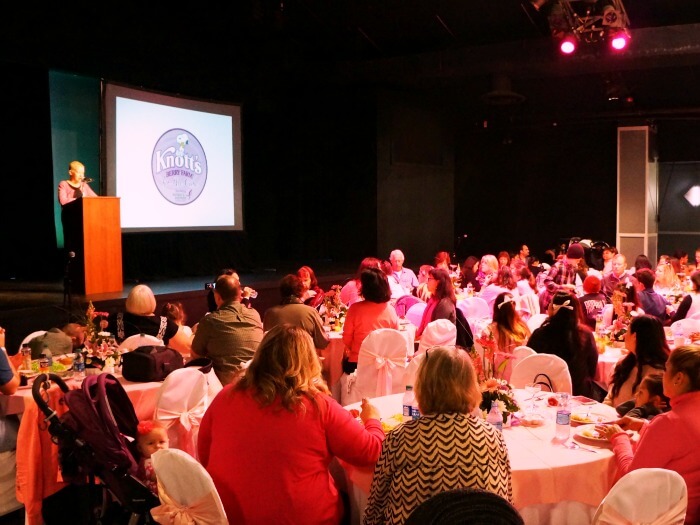 Here's how you can support Knott's for the Cure
Buy "Pink Tickets"
Now through March 27, Knott's Berry Farm and Susan G. Komen Orange County are working together for the second year to raise money for breast cancer awareness, services and research by offering special "Pink Tickets."
Buy Exclusive Merchandise
Beginning January 10, exclusive "Pink" Knott's Berry Farm for the Cure merchandise will be available at select locations in the park with a portion of the proceeds benefiting Susan G. Komen Orange County.
Knowing that a visit to Knott's Berry Farm before March 27th helps to support Susan G. Komen also means that we should take that day as a way to celebrate life. When you visit the park, have fun, and know that you made a difference in men's and women's life by simply visiting the park.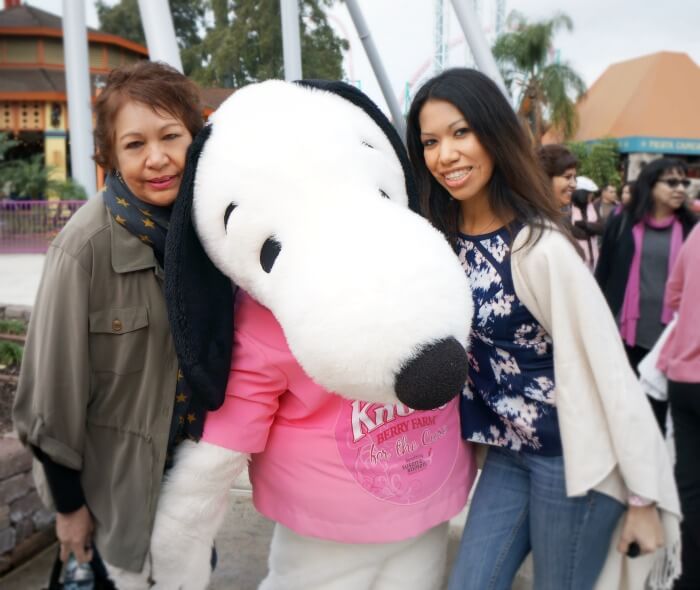 About Susan G. Komen Orange County
The Orange County Affiliate of the Susan G. Komen organization was founded in 1991 by a group of individuals committed to the vision of a world without breast cancer. Celebrating its 23rd year, Komen Orange County has raised more than $35 million on behalf of the Komen promise. Seventy-five percent of funds raised are invested in local breast health needs and services. The remaining 25 percent is dedicated to the Komen Award and Research Grant Program to fund groundbreaking breast cancer research.
How Susan G. Komen funds are distributed
75% of the funds raised for Susan G. Komen are used to provide local services throughout Orange County:
Breast cancer detection and treatment education
Information and support for breast cancer survivors and families
Funding for free mammograms for uninsured and underserved women
25% of the funds raised for Susan G. Komen support national research to discover the cure for breast cancer.
For more information on Susan G. Komen, please call 714-957-9157 or visit komenoc.org.
Read Jaime's story, here: http://polkadotsonparade.blogspot.com/2014/12/christmas-with-cancer.html.
[disclaim]Contributors of LivingMiVidaLoca.com receive products, compensation and/or complimentary/discounted services to facilitate posts. All thoughts and ideas remain the reviewer's own.[/disclaim]
Originally published on January 13, 2015. Last Updated on July 26, 2017 by Pattie Cordova