My weekend was spent in New York where I walked for hours – literally hours – trying to burn off some calories before a big unveil that would happen at Denny's NYC. I knew that anything that Denny's Diner would be unveiling would be huge – and would involved some serious food sampling, so I put on my sneakers and went for a long walk.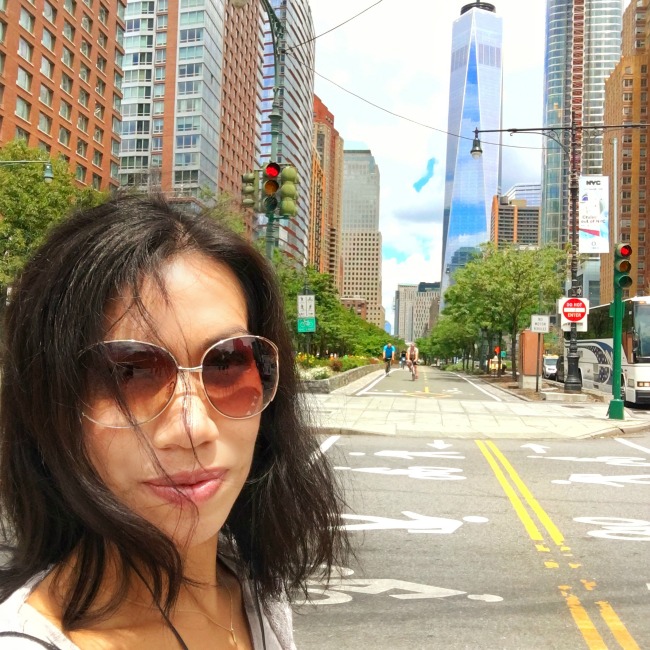 Denny's set me up in a hotel in the Financial District, centrally located to the heart-wrenching 9/11 Memorial. I arrived in New York early Sunday morning and I was able to catch mass at New York's oldest church, St. Peter's Church. From there, I walked over a couple of blocks to One World Trade Center. I used the New York CityPASS to gain entrance, but skipped the upgrade to the museum-led tour. I took my time going through the memorial. Not really being able to choke back tears. I spent almost three hours reading everything that they had, watching the videos, and listening to the testimonials from the victim's families. It was a rough, but I'm so glad I did it. And I liked having done it without the kids. It gave me a chance to really take everything in. 
From there, I just kind of wandered around. I walked up to SoHo, around Chinatown, Little Italy and a bunch of other spots. On the way back to my room, I spotted a little something that was the perfect pre-cursor to next day's event.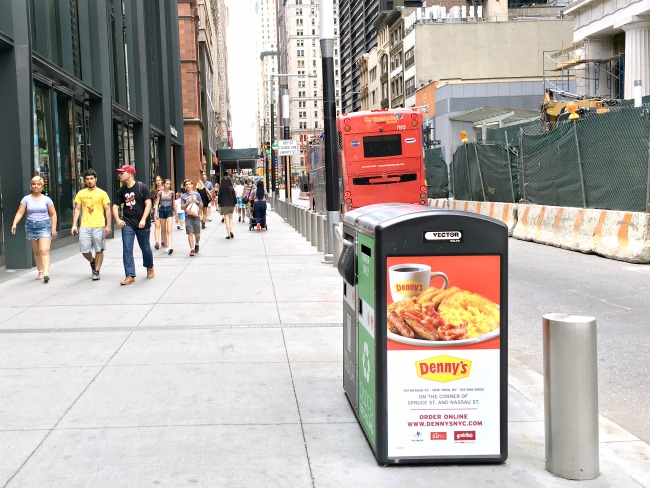 The following day, I got up early and walked over to Denny's NYC in the Financial District. I was so excited to be there because it offers the "Grand Cru Slam" – you know, the $300 Grand Slam? It comes with a bottle of 2004 Dom Perignon Premier Cru Champagne!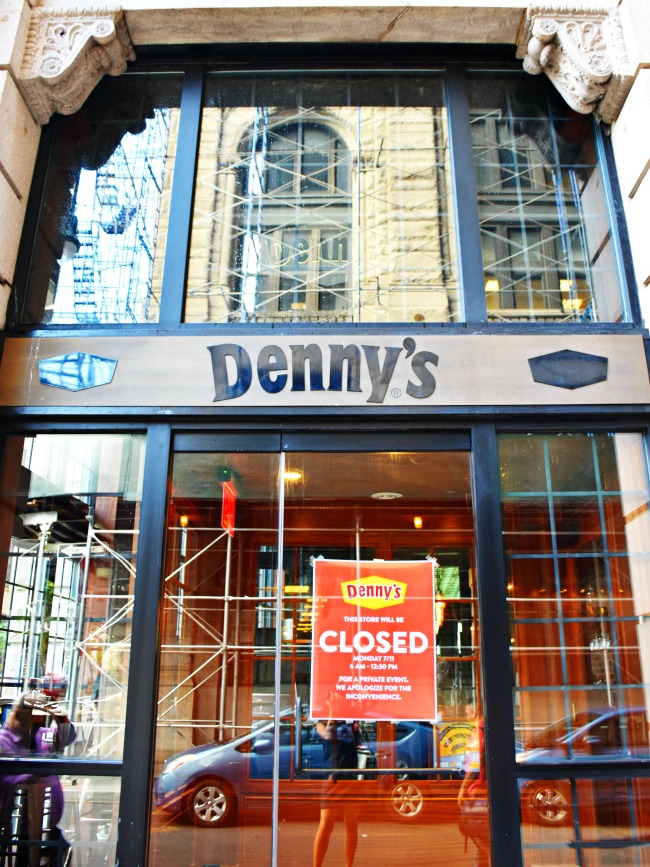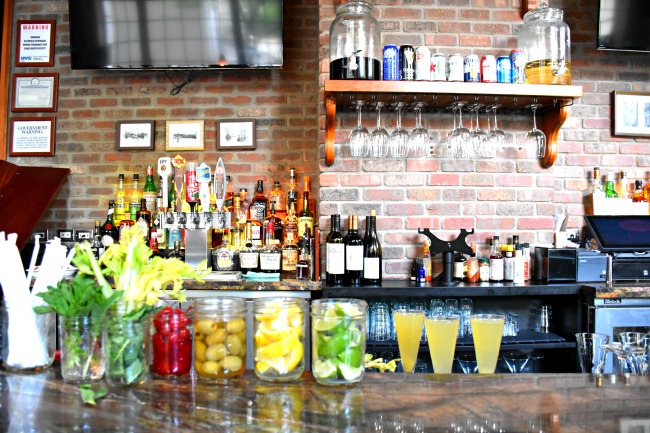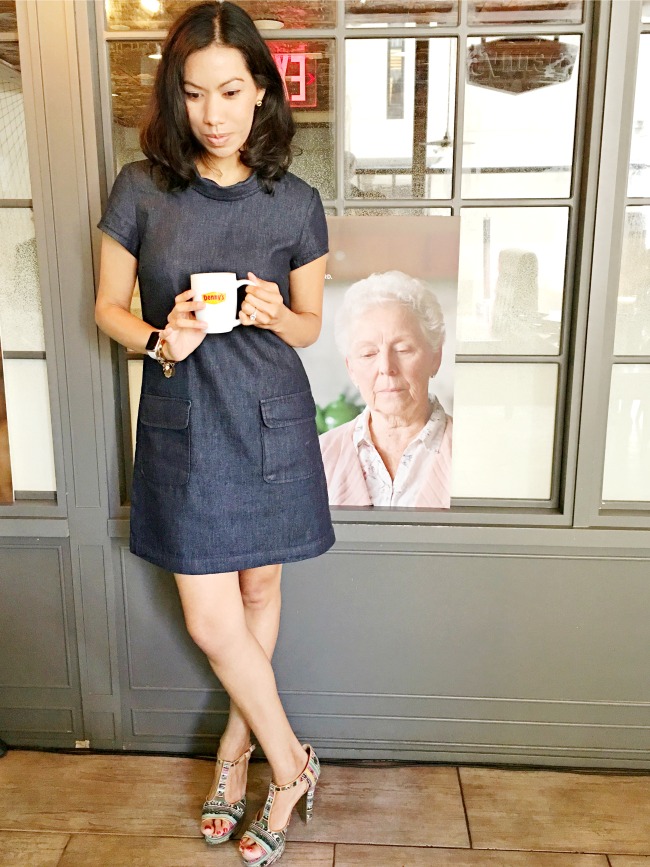 And yes… the Denny's Diner in Manhattan is as swanky as everyone says it is.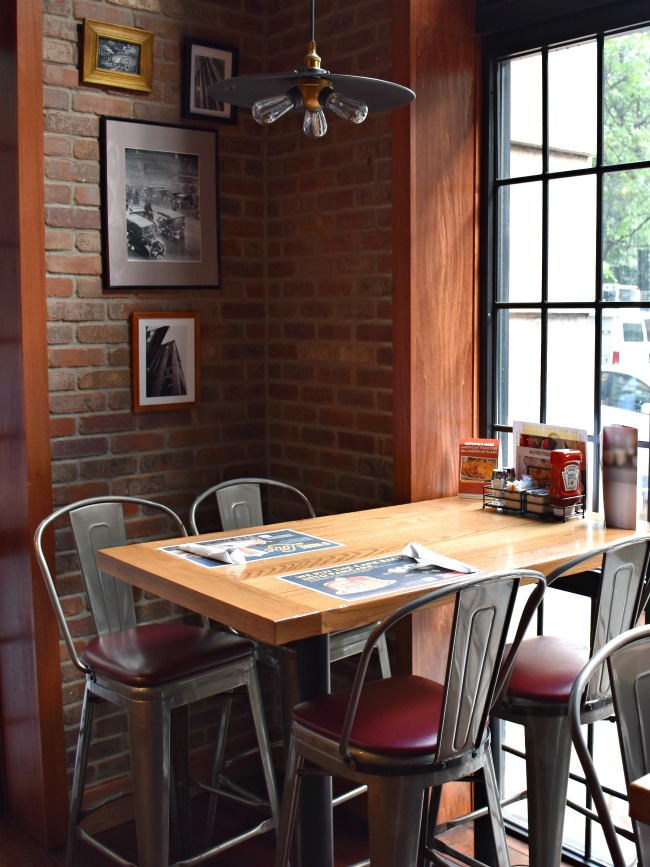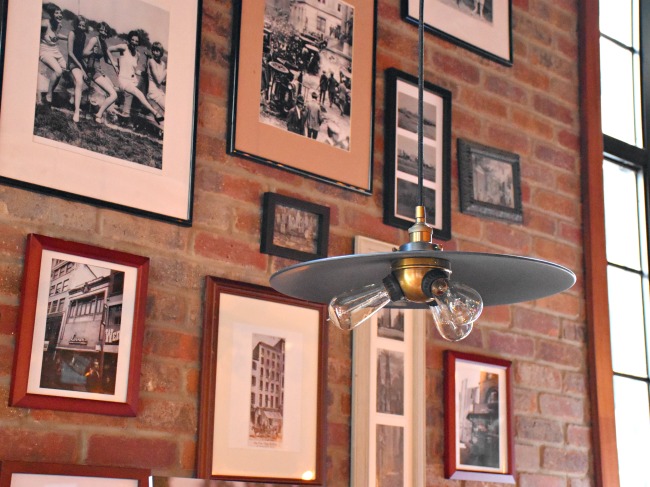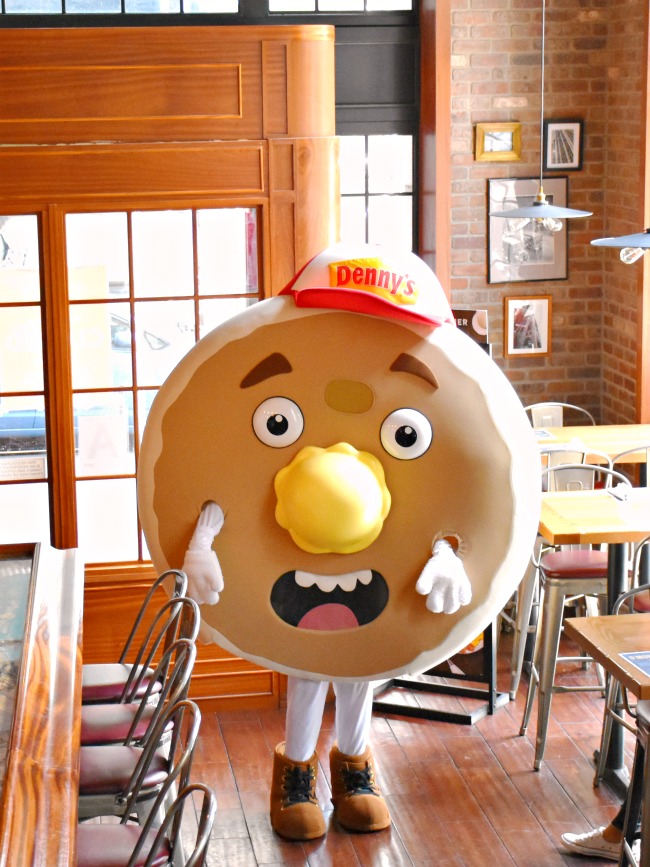 It was the perfect backdrop for the big news that they announced – new FLUFFIER PANCAKES!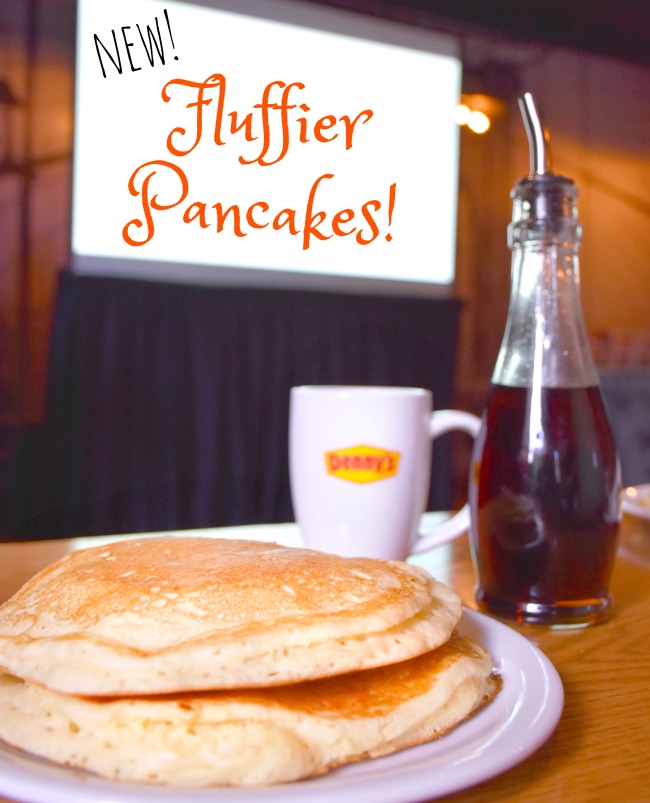 Their new fluffier pancakes is a result of their revamped recipe that is said to be better than Mom, Dad or Grandma's classic homemade creations. And for sure better than mine because I've never made from-scratch pancakes!
Denny's new buttermilk pancakes have been transformed with fresh ingredients such as real eggs, fresh buttermilk and a hint of vanilla. Each order is hand-mixed to order so you always get that sweet and fluffy taste – no matter which part of the country you're enjoying them at.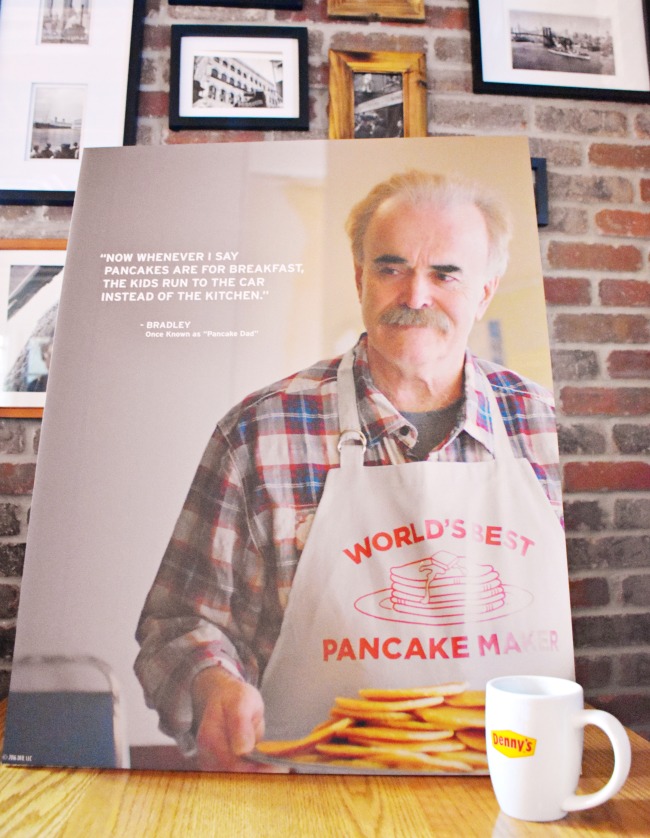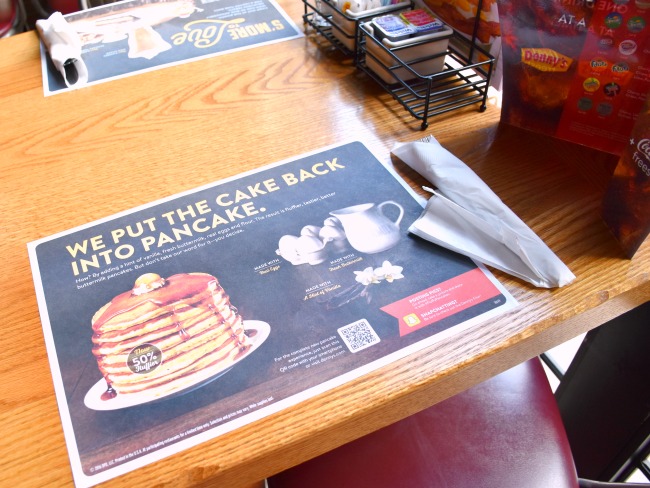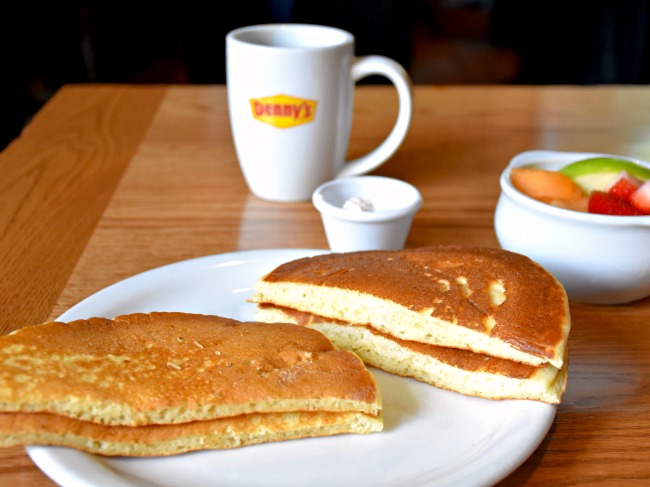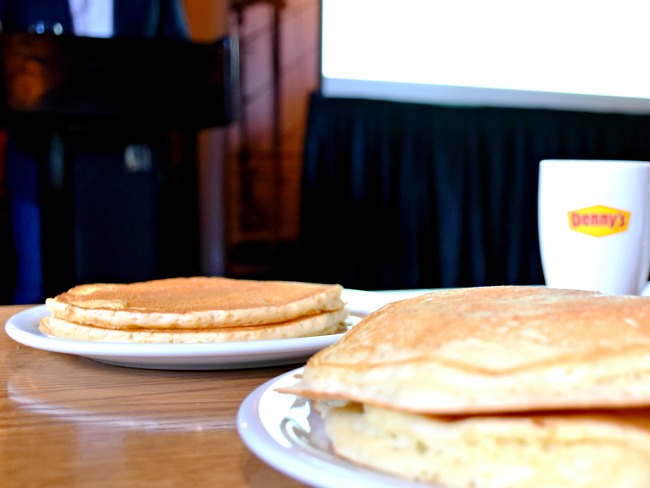 Denny's is featuring their new 50 percent fluffier pancakes throughout the restaurant's extensive menu options and with four limited-time Signature Builds — the Sticky Bun Pancake Breakfast, Strawberries & Cream Pancake Breakfast, Double Berry Banana Pancake Breakfast and Peanut Butter Cup Pancake Breakfast. They each offer sweet and savory ways for guests to satisfy their cravings. The diner's younger guests—and toughest pancake critics—will also be able to enjoy junior versions of the 'cakes with the new select signature dishes available for the first time on Denny's Kids Menu.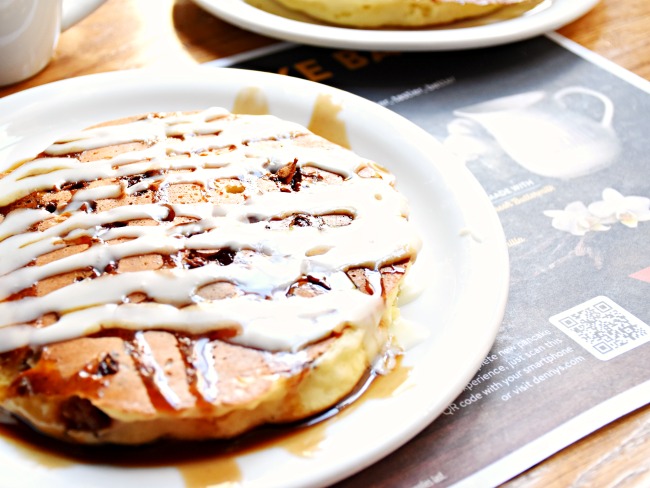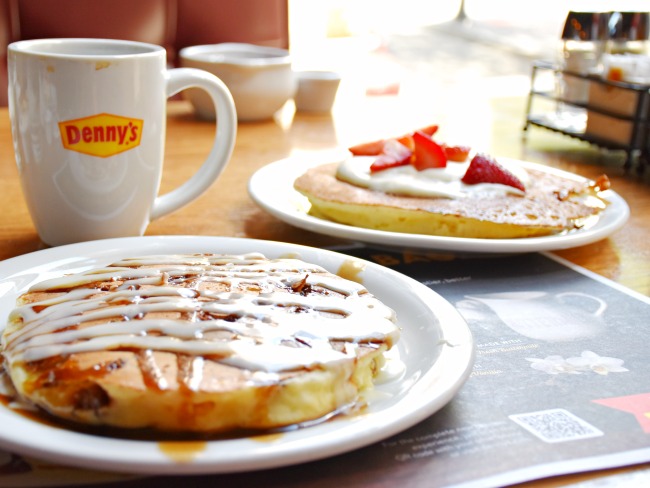 You'll be seeing Denny's new pancakes everywhere pretty soon. On Snapchat, you'll see their custom filters. On Facebook, you might catch a Facebook Live event, and on YouTube, you'll see new "The Grand Slams" episodes! Then there's the 'Pancake Rejection Simulator,' an interactive application where guests can practice telling loved ones their pancakes are now second best.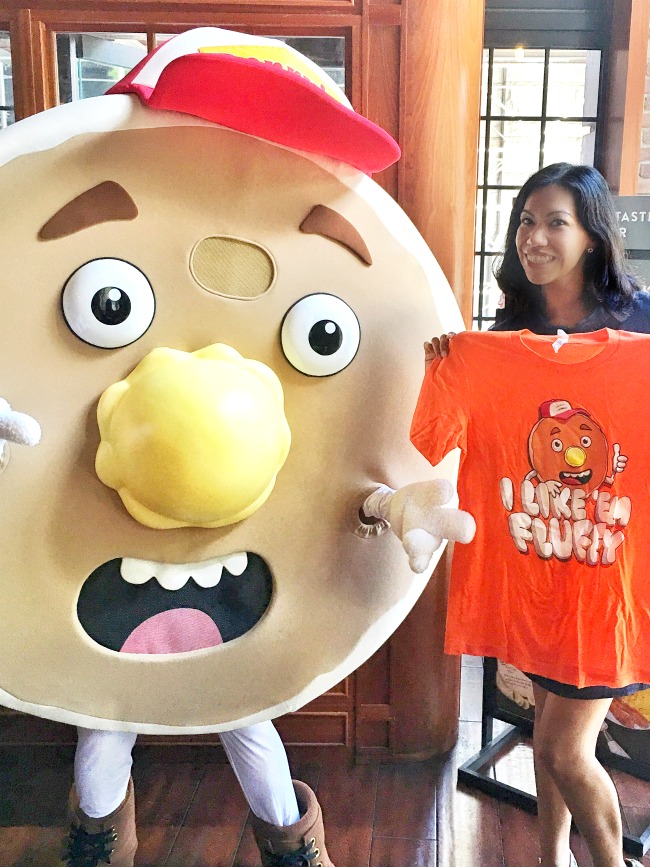 I'm taking la familia over to Denny's this weekend so they can try them out for themselves. I'm super excited to have another stack of them!!! They are sooo good!
WATCH: Trying Denny's new fluffier pancakes for the first time
Denny's new pancakes are available all day, every day at breakfast, lunch, dinner and late-night; for more information or to find a location near you please visit www.dennys.com.
Denny's NYC
Visit the first Denny's in Manhattan at 150 Nassau St, New York, NY 10038 – and make sure to try on of their craft cocktails! They're a great deal at under $11.
[disclaim]This post is written in partnership with Denny's Diner as a #DennysDiners ambassador. All thoughts and opinions remain my own. [/disclaim]
Originally published on July 14, 2016. Last Updated on October 25, 2022 by Pattie Cordova