Our partnership with Pebbles Cereal took us to the Pebbles Play Tour on Saturday morning to check out the free family event that is touring the country.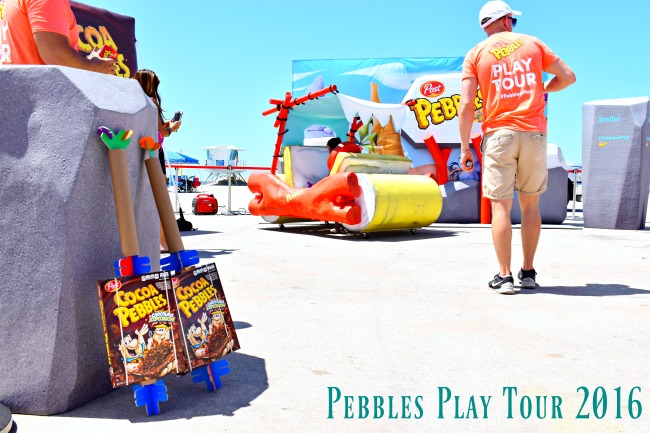 We made it there bright and early and we were the first ones inside the area! The kids, of course, headed straight for the marshmallow treats. They had the opportunity to choose between a Fruity Pebbles or Cocoa Pebbles treat. So what did they choose? BOTH!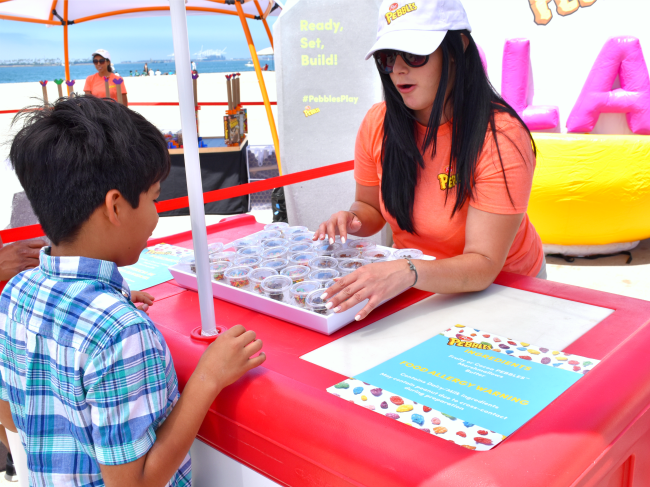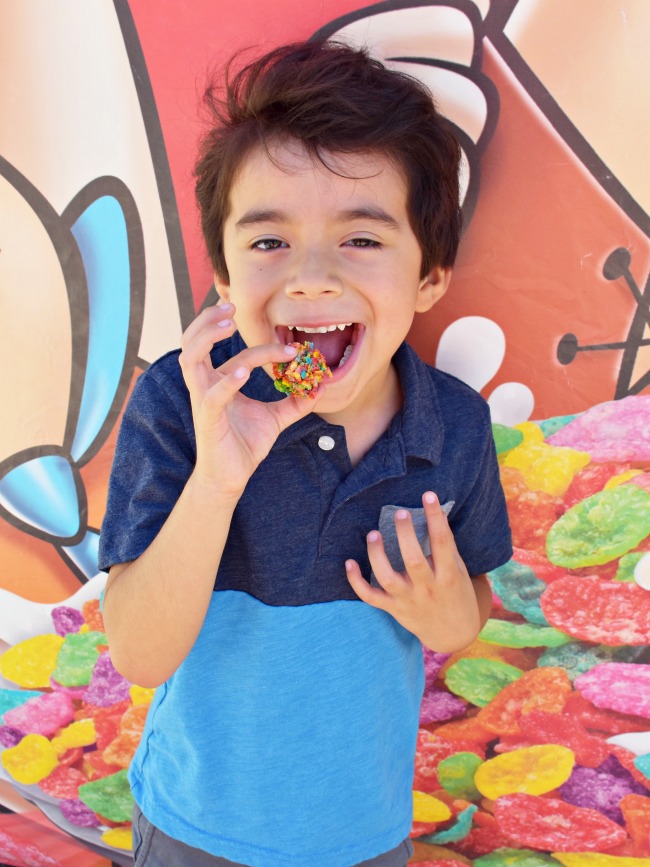 I geeked out over the Flintstones Flintmobile that was set up for photo opps. I mean, I remember seeing it as a kid in the Flintstones cartoons – then later in the movie. Getting a chance to take a picture inside of it? That.was.awesome.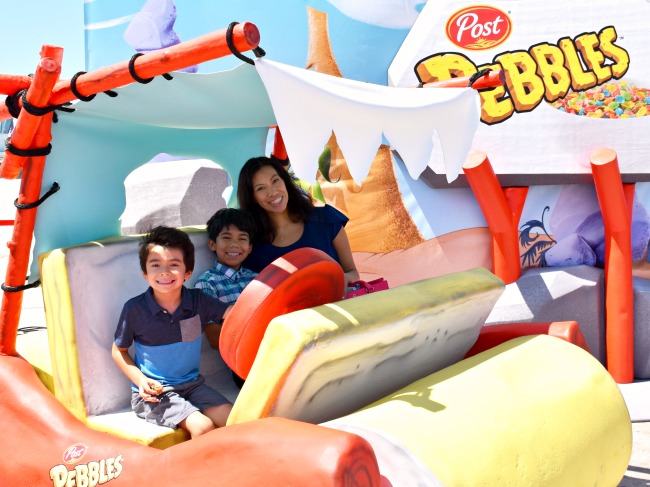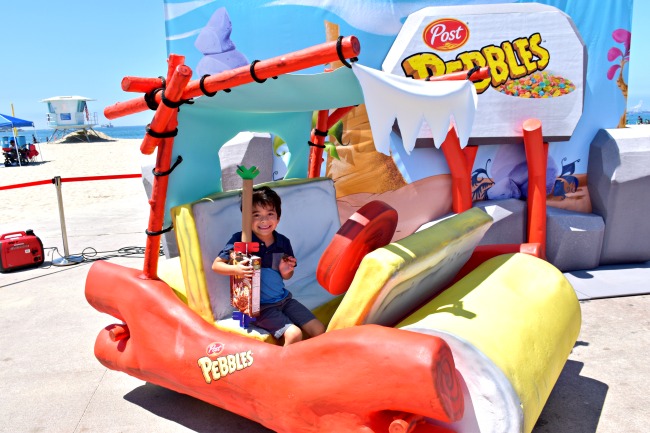 I wasn't the only one crazy about the Flintstones Flintmobile – the five year old chiclet jumped inside of it at least six different times. So cute!
The Pebbles Play Tour had different stations set up for families to unleash their creativity. It was a blast seeing the kids participate in the hands-on activities like the YOXO guitar building station. The gal helping everyone was bilingual (major plus) and she helped everyone make a guitar from a Fruity or Cocoa Pebbles cereal box. It took us just a few minutes to make!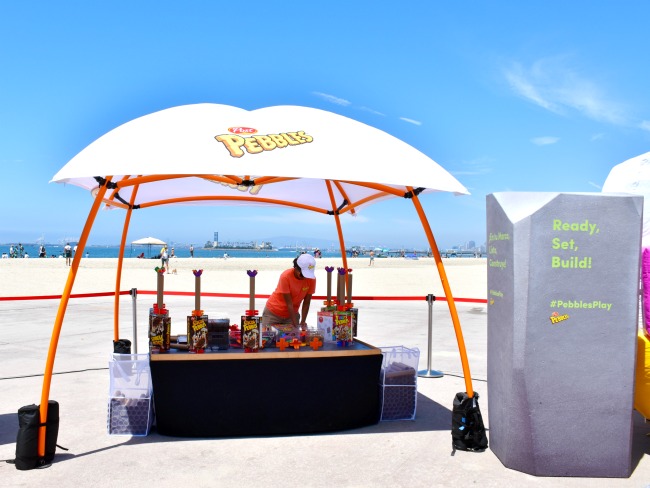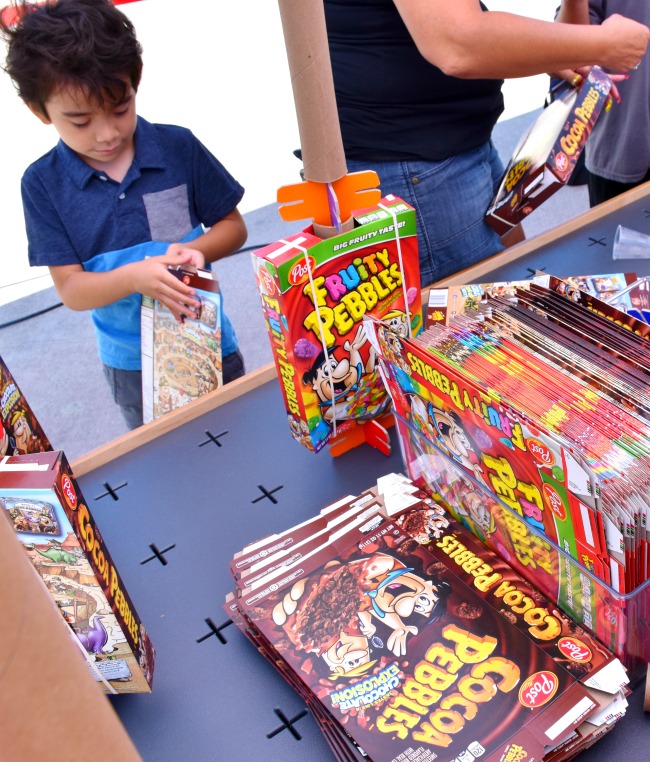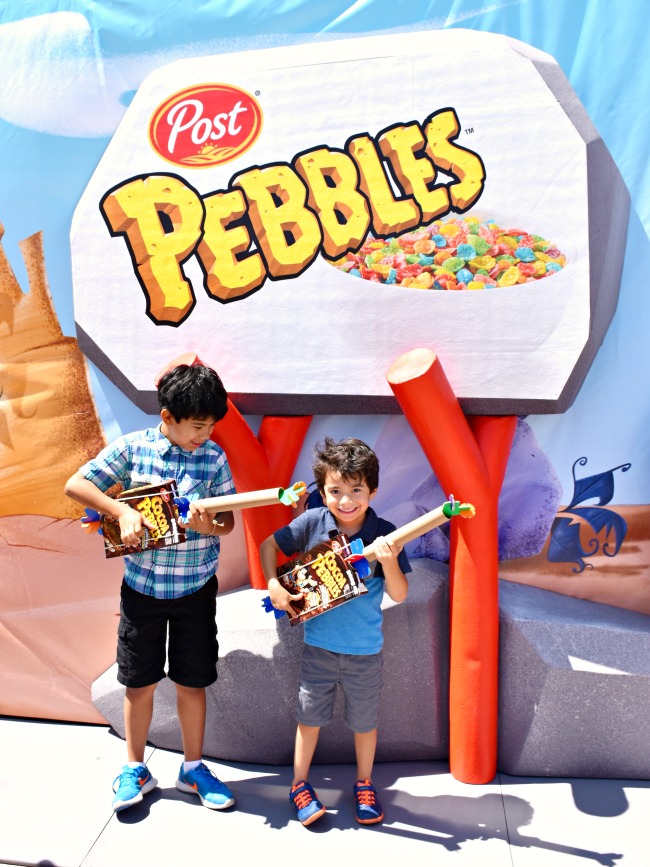 And did I tell you about the virtual reality demonstration? They had these really cool goggles that we used to explore. We looked up, around and down… and each time we turned our heads we saw the image move with us. The best part was looking down – because we saw a huge bowl of Fruity Pebbles cereal!!! It was my kids' first time checking out virtual reality, and a conversation starter for our drive home.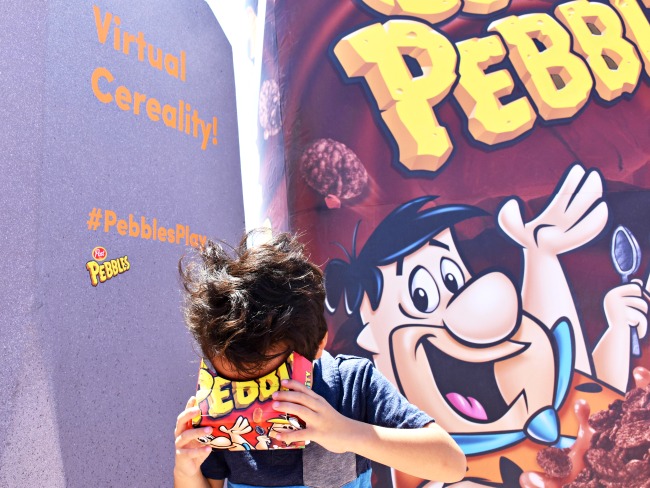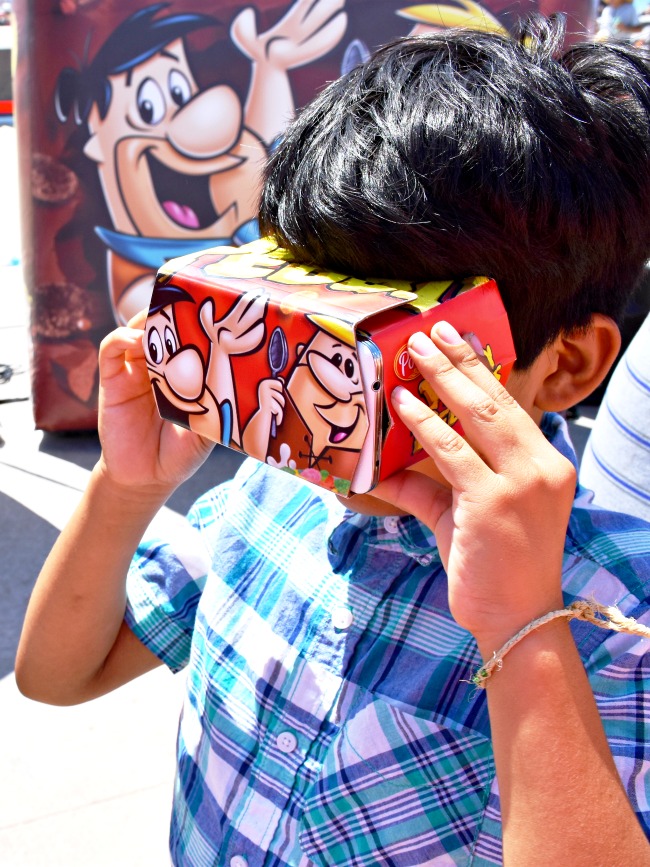 We had fun checking out the Pebbles Play Tour in Long Beach. It was nice to get out, get some fresh air, and see the kids let loose in cereal creativity. If you're into FREE family fun, check out the upcoming Pebbles Play Tour schedule and see if it's coming to your area!
WATCH: Pebbles Play Tour
And don't forget to pick up your $1 off coupon while you're there. You'll want to use it to make more of those marshmallow treats.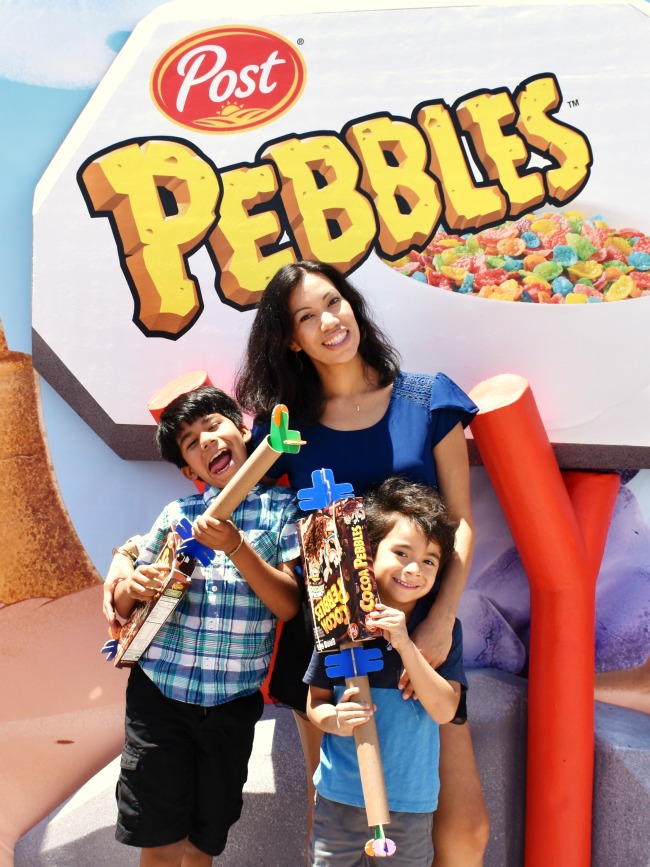 Upcoming Pebbles Play Tour Stops
San Francisco
Stanislaus County Fair
900 N Broadway, Turlock CA 95380
Fri. 5 PM – 11PM, Sat. 12 PM – 11 PM, Sun. 12 PM – 12 AM
Friday, July 15 – Sunday, July 17
Admission cost: Adults $12, Senior (65+) $5, Ages 7 – 12 $5, Ages 6 & under Free
Sacramento
California State Fair
1600 Exposition Blvd Sacramento, CA 95815
10 AM – 10 PM
Friday, July 22 – Sunday, July 24
Admission cost: Adults $12, Senior (62+) $10, Youth $8, Child (4 & under) Free
Houston
Latin Fest
Jones Plaza, 600 Louisiana St, Houston, TX 77002
1 PM – 10 PM
Sunday, August 14
Admission cost: Free
Chicago
Festival de La Villita
Little Village, 26th St. and Kostner Ave., Chicago, IL 60623
Fri. 6 PM – 10 PM, Sat. 2 PM – 10 PM, Sun. 2 PM – 10 PM
Friday, September 9 – Sunday, September 11
Admission cost: Free
[disclaim]Connect with Pebbles!
Facebook at Facebook.com/PebblesCereal/events
Instagram via @PebblesCereal
Twitter by following @PebblesCereal[/disclaim]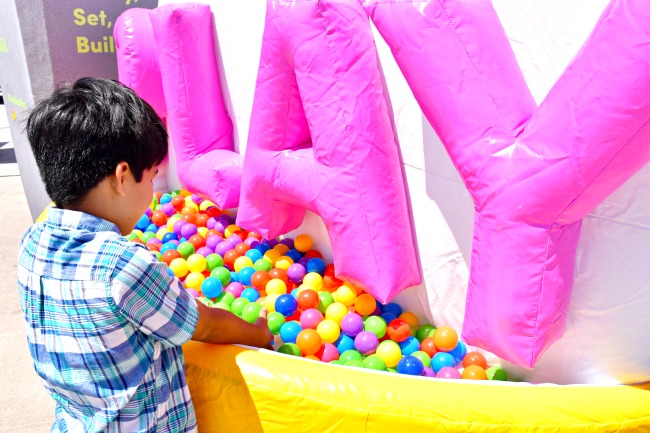 [disclaim]This is a sponsored post in partnership with Pebbles Cereal. All thoughts and opinions remain my own.[/disclaim]
Originally published on July 10, 2016. Last Updated on January 3, 2018 by Pattie Cordova