There's nothing like a refreshing salad to really finish off a summer day. I mean, the only thing worse that enduring a hot day, is having to cook over a hot stove! Right? And that's why this gorgeous elote (corn) salad with Wonderful pistachios makes a delicious lunch or dinner meal.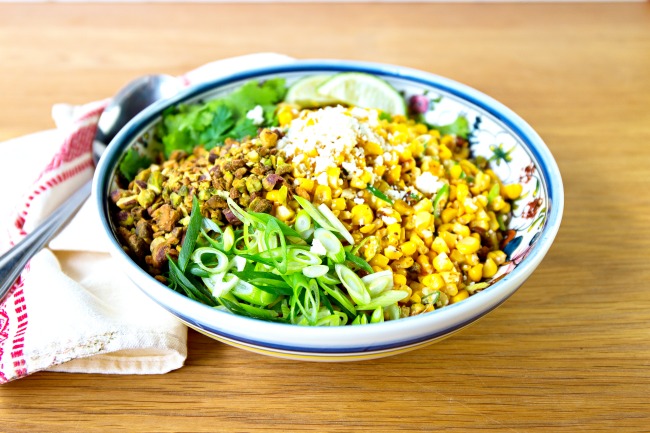 The awesome folks over at Wonderful Pistachios sent over the recipe so that I could share with you. I can't wait to go shopping for the ingredients because I know that the familia will devour it. Plus, it's so low cal that I can totally have seconds (maybe thirds?)!
If you make the salad, I would love to take a look! Upload a picture to our Facebook page so we can check it out.
Elote (Corn) Salad with Wonderful Pistachios Recipe
Prep: 15 minutes / Time to Table: 25 minutes
Serves: 6
Ingredients
6 ears of corn
½ cup cilantro, chopped
4 green onions
½ cup finely crumbled cotija
¼ cup mayonnaise
½ teaspoon chili powder
½ teaspoon smoked paprika
Juice from 1 lime
½ cup shelled Wonderful Pistachios Roasted & Salted, chopped
Preparation
Cut corn kernels from cobs and place in a frying pan. Cook for about 8-10 minutes, until just starting to char. Remove to large bowl. When corn has cooled, cut corn kernels from cobs into a large bowl.
Mix in green onions, cilantro, Wonderful Pistachios and cotija cheese.
In a small bowl, stir together mayonnaise, chili powder, paprika and freshly squeezed lime juice.
Pour sauce over corn and stir well to combine. Top salad with additional cheese, cilantro and Wonderful Pistachios.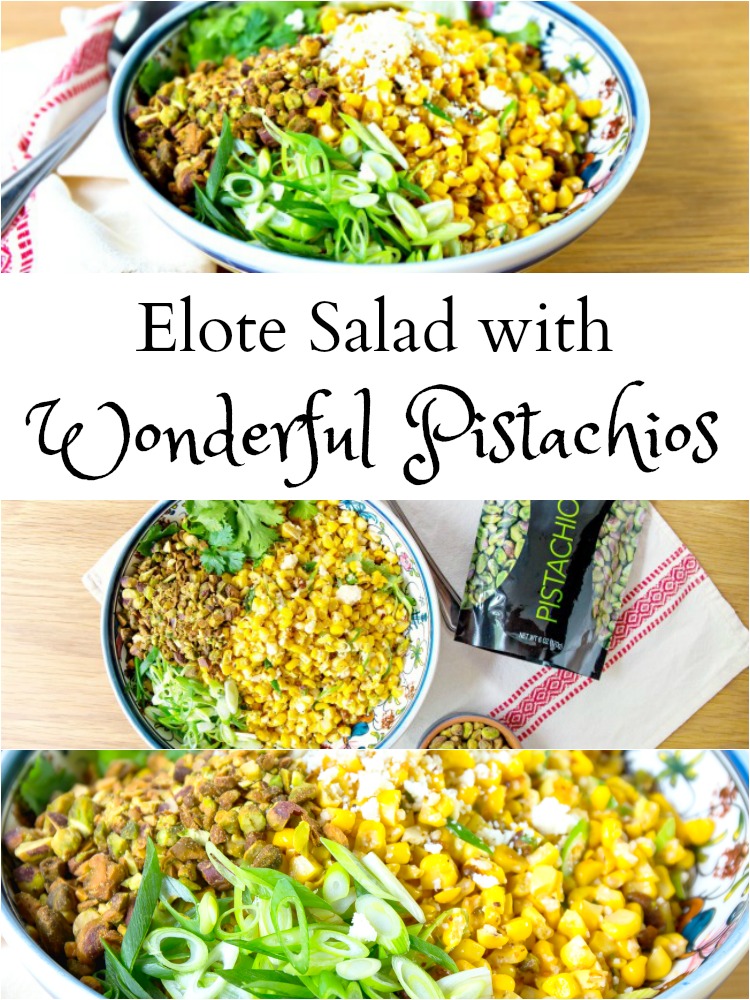 Originally published on July 14, 2016. Last Updated on January 3, 2018 by Pattie Cordova