Holidays
Lucha Libre Father's Day Gift Idea
Father's Day is a bit bittersweet for me ever since my dad passed away in 2009. Although we never really celebrated el Día de los Padres at home, this day makes me stop and think about my dad and I am reminded of the things that I wish I would have said and done before "it" happened.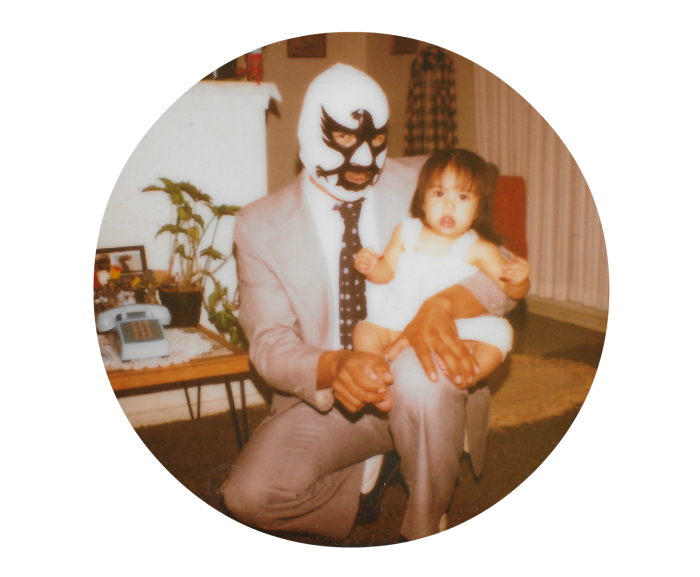 I never had the opportunity to really dig into my dad's past, but what I do remember is that he wrestled in Mexico in la lucha libre – Mexican wrestling. His career was cut short after having his leg broken during a match. The love of the sport stayed with him, and he passed it on to us. We grew up watching every wrestling match that we could, both WWE (back when it was still WWF) and AAA – Mexican wrestling. We knew every wrestler, what side they fought on, and tips and tricks to different moves. We dreamt of one day seeing the big matches live, but were content in watching amateur wrestling at local arenas.
Wrestling will always hold a special part in my heart, and I look forward to passing on these stories, memories and love of the sport to my boys.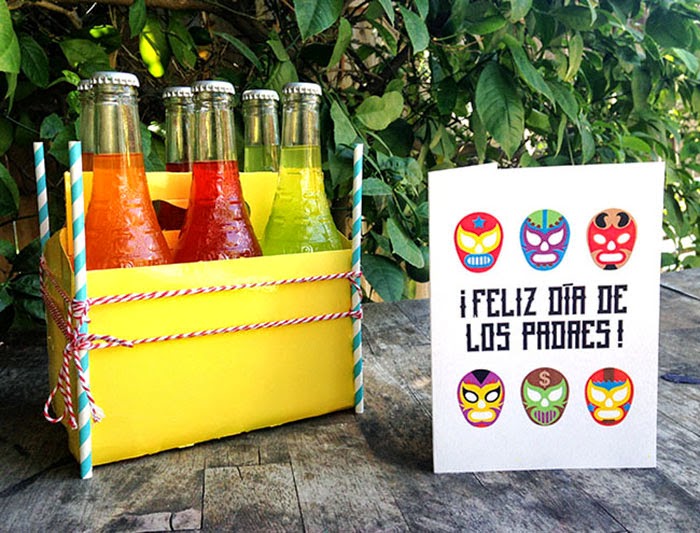 I was recently telling Jill of SandyToesandPopsicles.com these memories of my dad and why it meant so much to me. Then this afternoon she emails me a surprise – a Lucha Libre Father's Day gift idea with a FREE printable that I can share with my readers. Isn't she awesome?!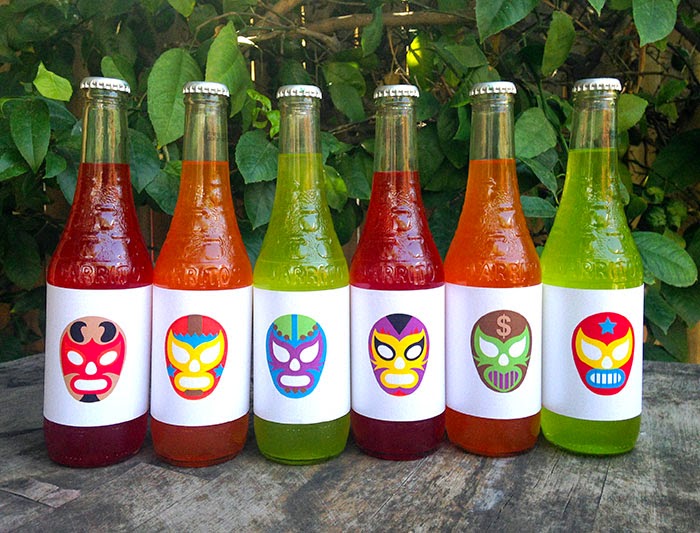 She took Jarritos (another one of my favorites) and wrapped them in the printable that she created exclusively for us.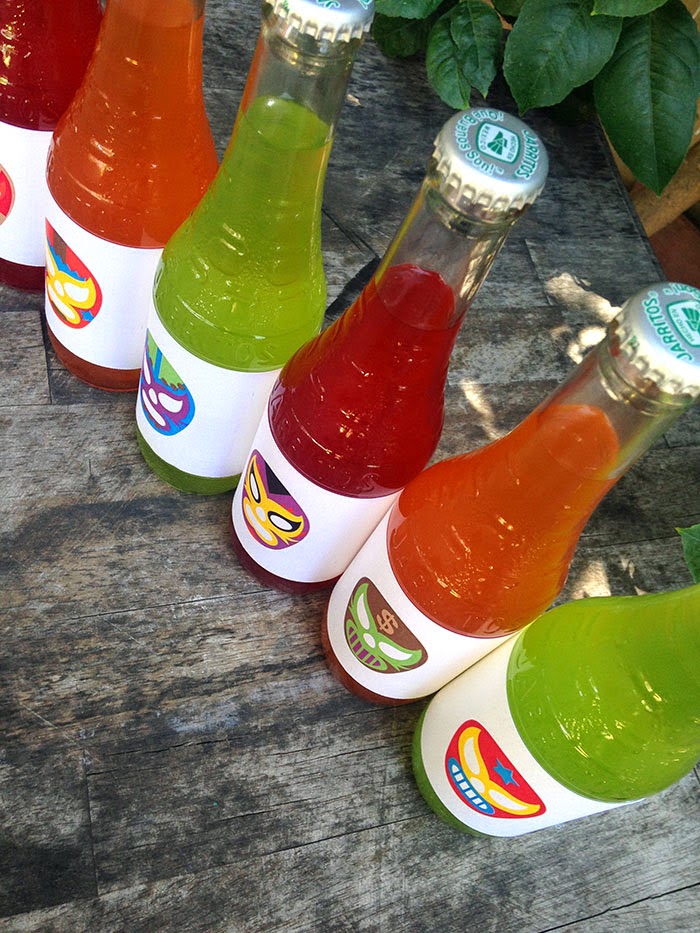 Here in Southern California, we find glass bottles of Jarritos at our local market. Jarritos are one of my favorite drinks because they remind me of mi cultura and they are great any time of the year. Plus, they are so ridiculously festive that they practically scream, ¡fiesta!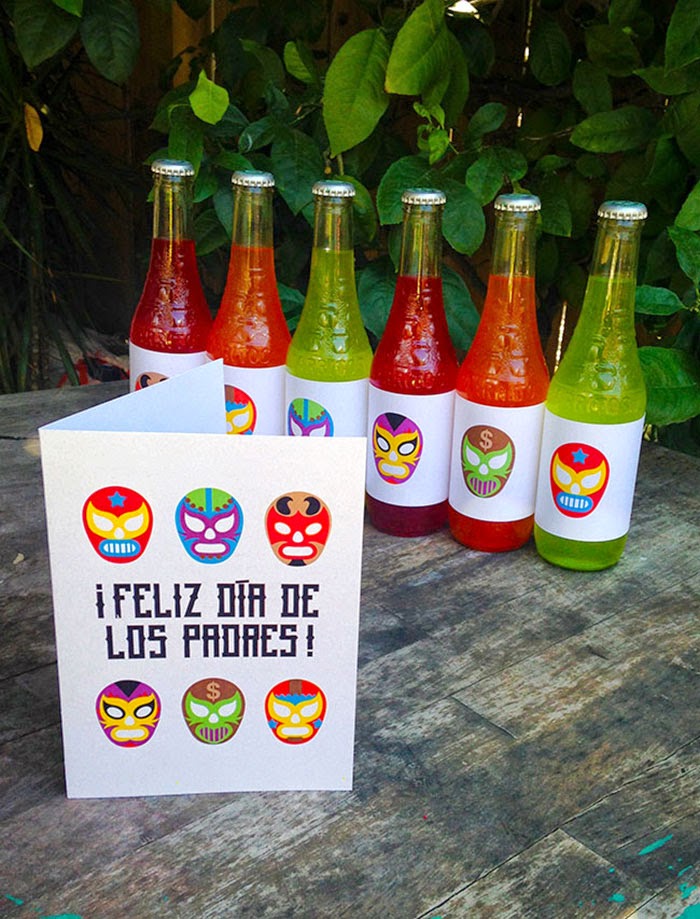 Lucha Libre Father's Day Gift
Material needed
To get your Father's Day gift to look as awesome as the ones in the pictures, you'll need:
a cardboard soda case
bright-colored spray paint
paper straws
bakers twine
card stock
glass soda bottles… definitely try to find Jarritos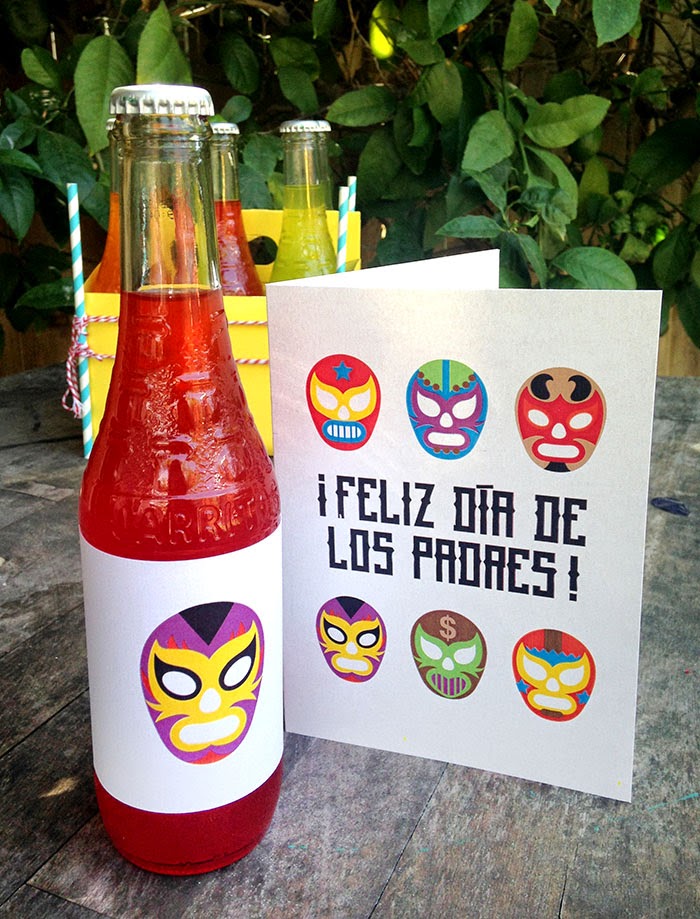 How to make the Lucha Libre Father's Day gift
Print the bottle wrappers and card at 100% zoom – not "fit to page"- to get the perfect look.
The soda case can be spray painted any bright color that you choose.
Place the freshly-covered bottles in the soda case and arrange paper straws at each corner.
Wrap the bakers twine a few times around the case to simulate wrestling ring ropes and write something super cool inside the card.
It will be a gift that Papá will remember for years to come.
TIP: Make sure to save the link back to this page because you can always use the bottle wrappers for other events like Mexican Independence Day, Cinco de Mayo or even a birthday party!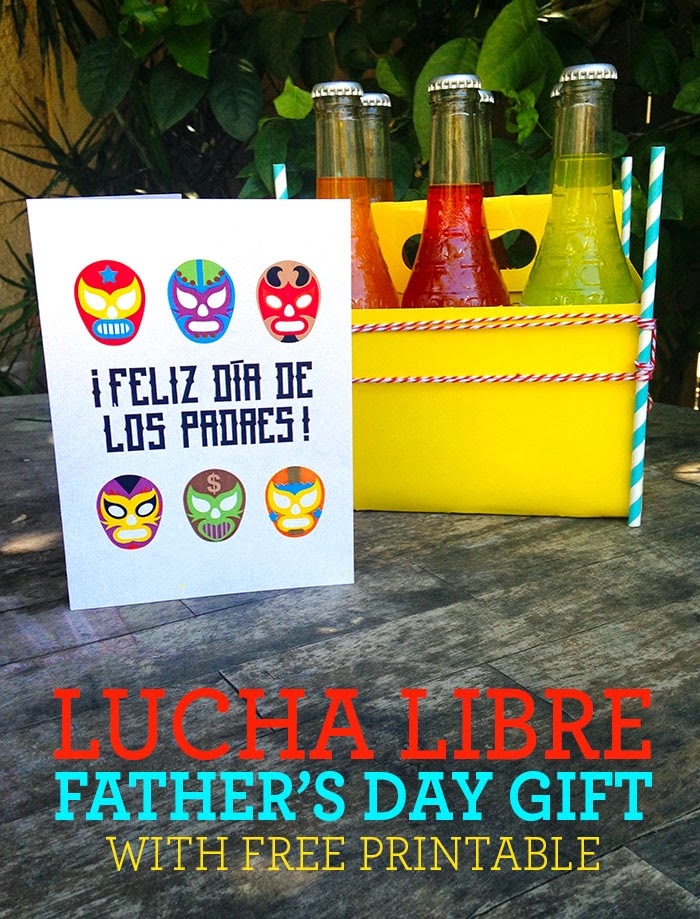 Click to print the FREE bottle wrappers printable and "Feliz Día de los Padres" card.
And if you're looking for more great Father's Day gift ideas and free printables, head over to SandyToesAndPopsicles.com – she has a whole section for Father's Day! ¡Feliz dia de los Padres!
Originally published on June 3, 2014. Last Updated on May 14, 2019 by Pattie Cordova