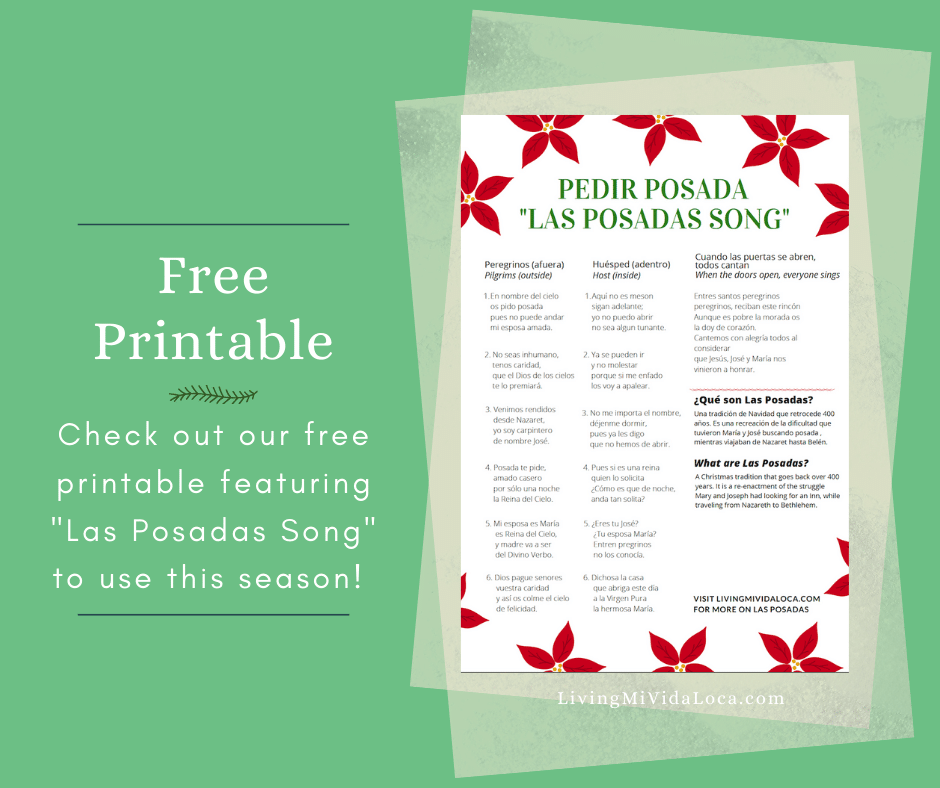 Southern California during the holidays give us many opportunities to celebrate our favorite Latino holidays – including Las Posadas, which is commemorated beginning on December 16th using Las Posadas song.
What are Las Posadas?
Las Posadas is a Christmas tradition that goes back 400 years. It stems from the Bible in where Mary and Joseph traveled from Nazareth to Bethlehem and asked for a room to stay at an Inn. Not finding one, they settled for a place in the barn.
This holiday is a recreation of the Holy Pilgrimage of Mary and Joseph as they went into Bethlehem were Jesus was later born.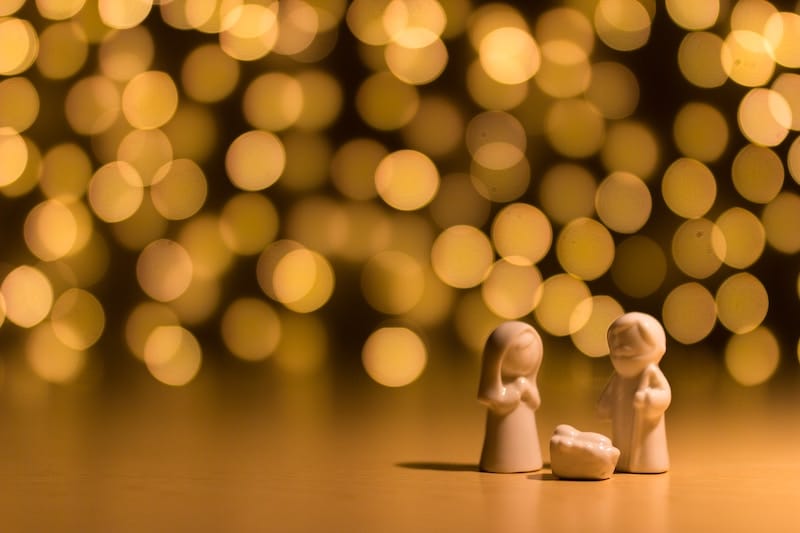 When does this tradition take place?
Las Posadas commemorates the nine months of Mary's pregnancy. The celebration begins on December 16th and ends nine days later, on December 24th.
What do you do during Las Posadas?
Each night, families take turns hosting the posada and the entire neighborhood comes out for a procession. It is optional, but many times participants will dress the part that correspond with their part.
The pilgrims will line the street, with Mary and Joseph leading. Children often dress as angels and shepherds. They sing the "Las Posada Song," with pilgrims singing their section of the verses outside, and the host family answering with their response from inside the home. Once the song is over, the pilgrims enter the house and enjoy tamales and hot chocolate.
Alternatively, families can also gather under one roof and not necessarily travel from house to house. It can be one big potluck party where everyone is able to bring in foods (as opposed to walking from house to house like a progressive dinner).
"Las Posadas Song"
Get a free printable featuring Las Posadas song by clicking the image below.
"Las Posadas Song" (aka Pedir Posada) printable: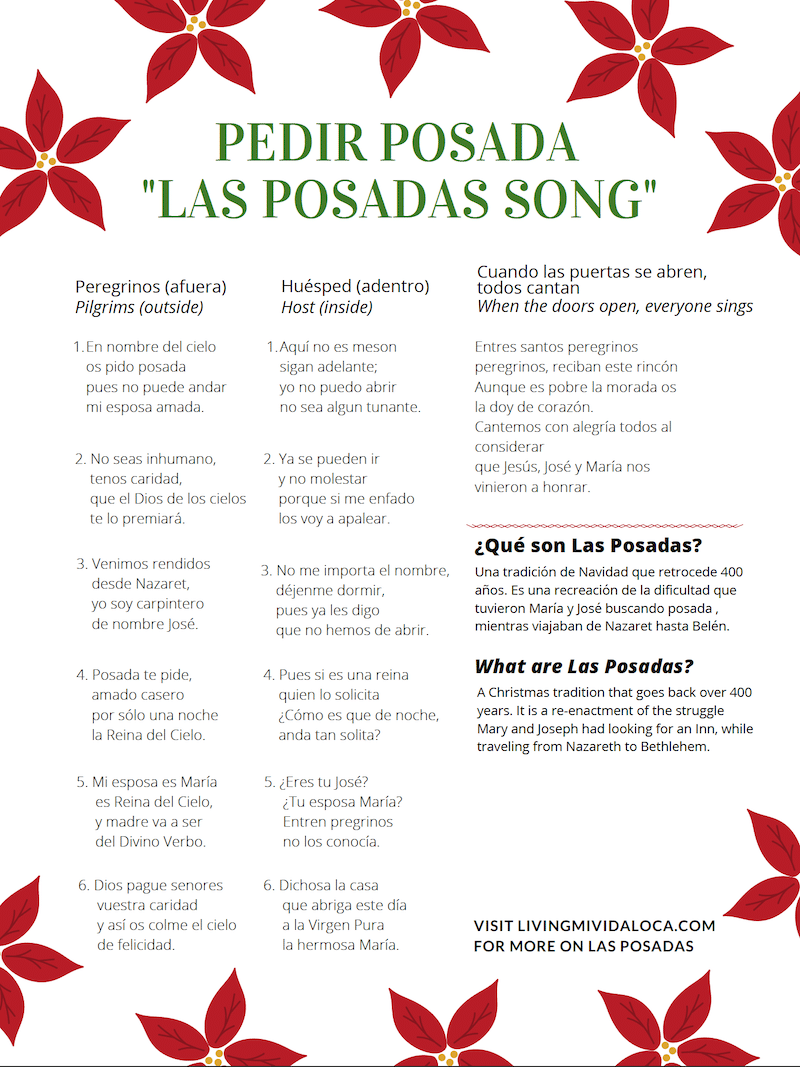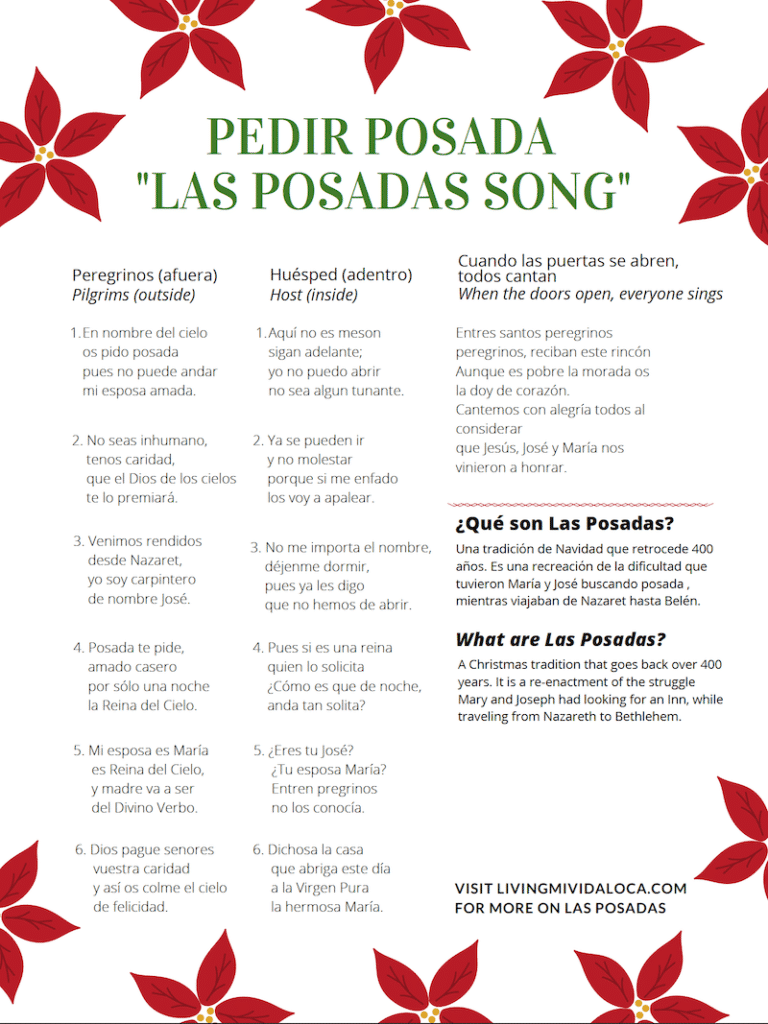 What food is eaten during Las Posadas?
There are many traditional Latin foods that families can enjoy during this season to eat and pray over before they share in this feast. Common favorites include traditional dishes like homemade tamales, chicken mole, chicken pozole, and menudo. Beverages include champurrado and chocolate abuelita.
We're so excited for this traditional holiday to begin!
Originally published on November 8, 2019. Last Updated on November 8, 2019 by Pattie Cordova