The Hubster was in charge of Christmas Day lunch and he decided to make his mom's delicious white menudo soup.
If you're wondering what are the ingredients in menudo, they're pretty simple and easily found at your local Mexican market.
Best of all, you can throw everything together in under 30 minutes.
A few quick tips – ask the butcher to chop the trip into bite size pieces and the beef foot into chunks. It'll cut down the prep time even more.
And if you want to make menudo rojo (red menudo) instead of leaving it white, follow the steps we did in this pozole rojo recipe.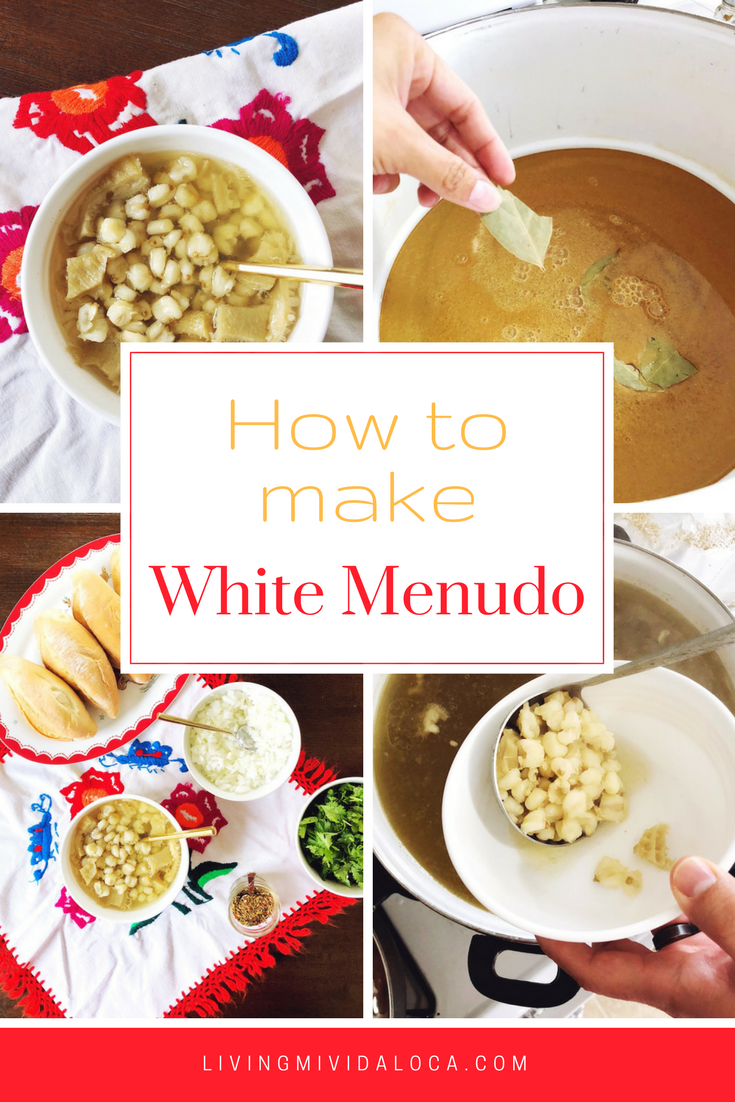 Easy White Menudo Recipe
Ingredients
2 gallons of water
1/2 cup of salt
1 tbsp of cumin
2 tbsp garlic powder
4 bay leaves
1 pound beef foot
3 pounds of tripe
1 large can of Mexican Style hominy, 105oz
Directions
Pour water into large stockpot.
Add salt, cumin, garlic and bay leaves to the pot.
Rinse beef foot and tripe, add to pot.
Drain and rinse hominy, add to pot.
Cover pot with aluminum foil and add lid.
Simmer menudo over low heat for four hours.
Menudo is delicious as it is, or you can add toppings to it as well. We have our staples, including cilantro, chopped onion, menudo mix, lemons and we serve with bolillo. This menudo recipe has been passed down for generations now and we hope you'll give it a try. Enjoy!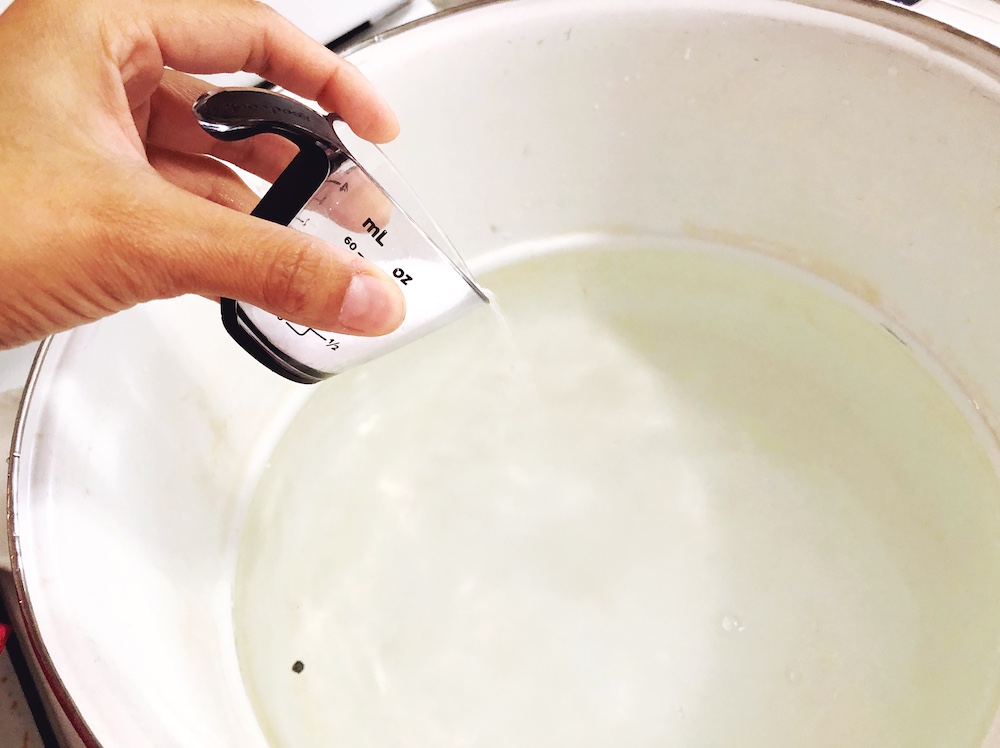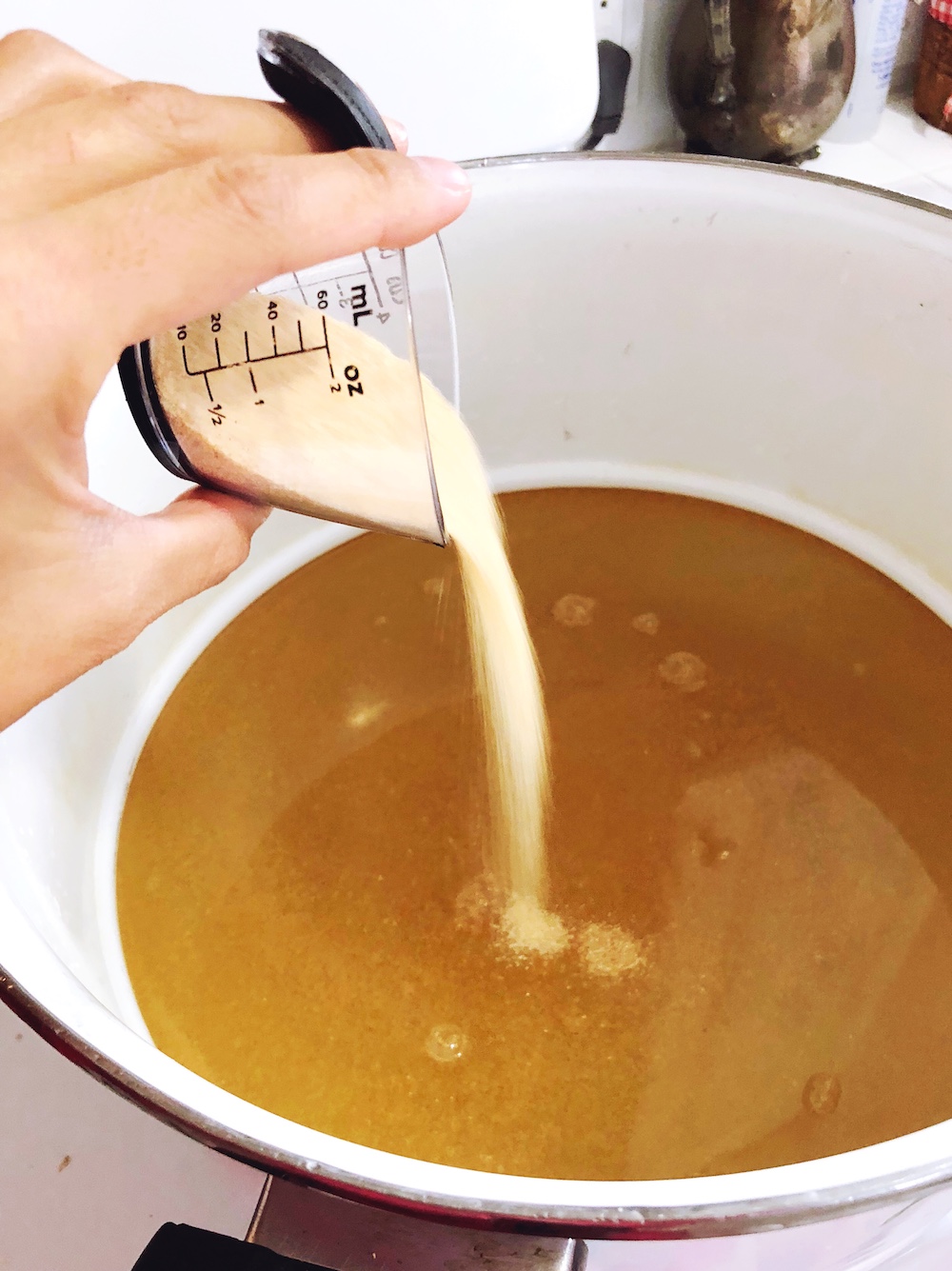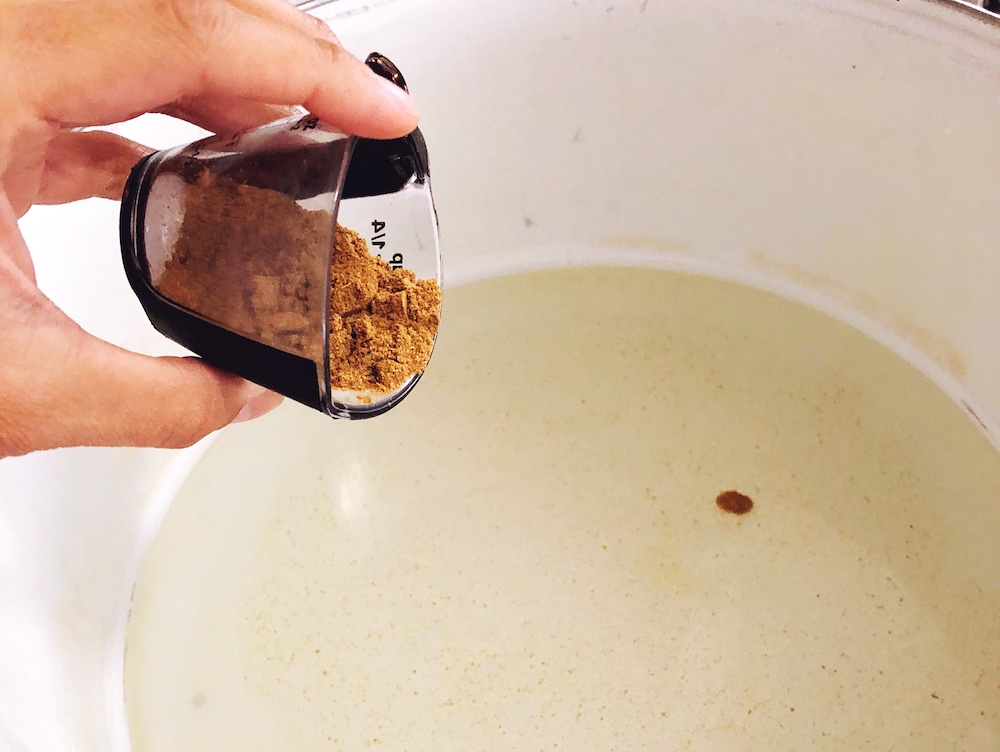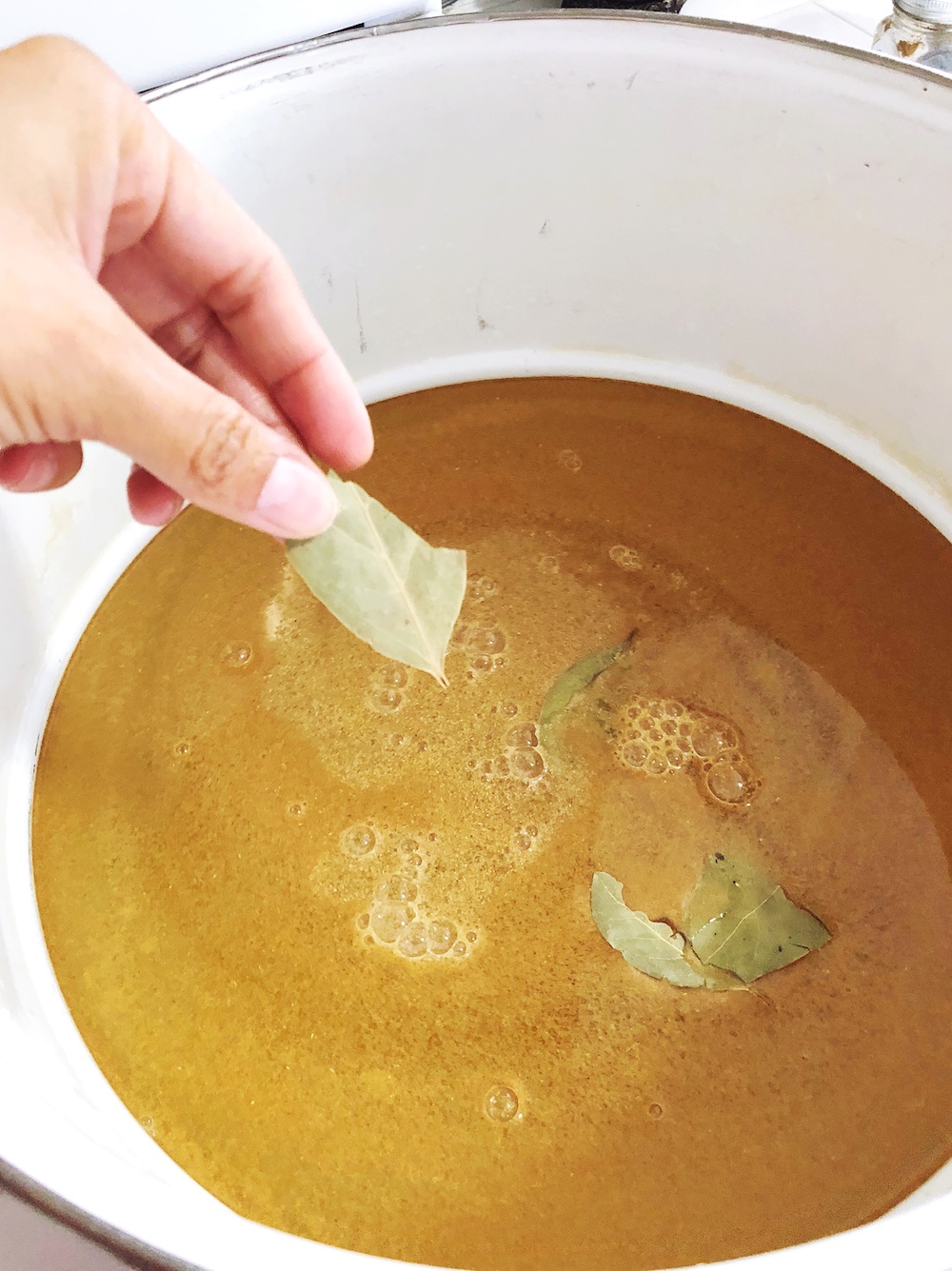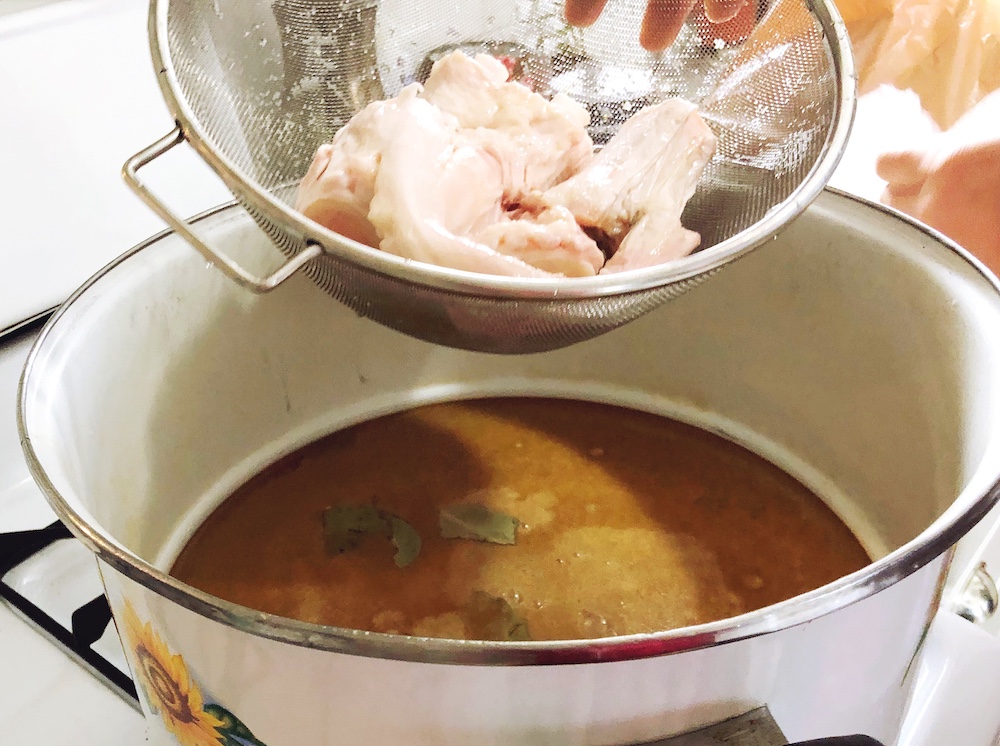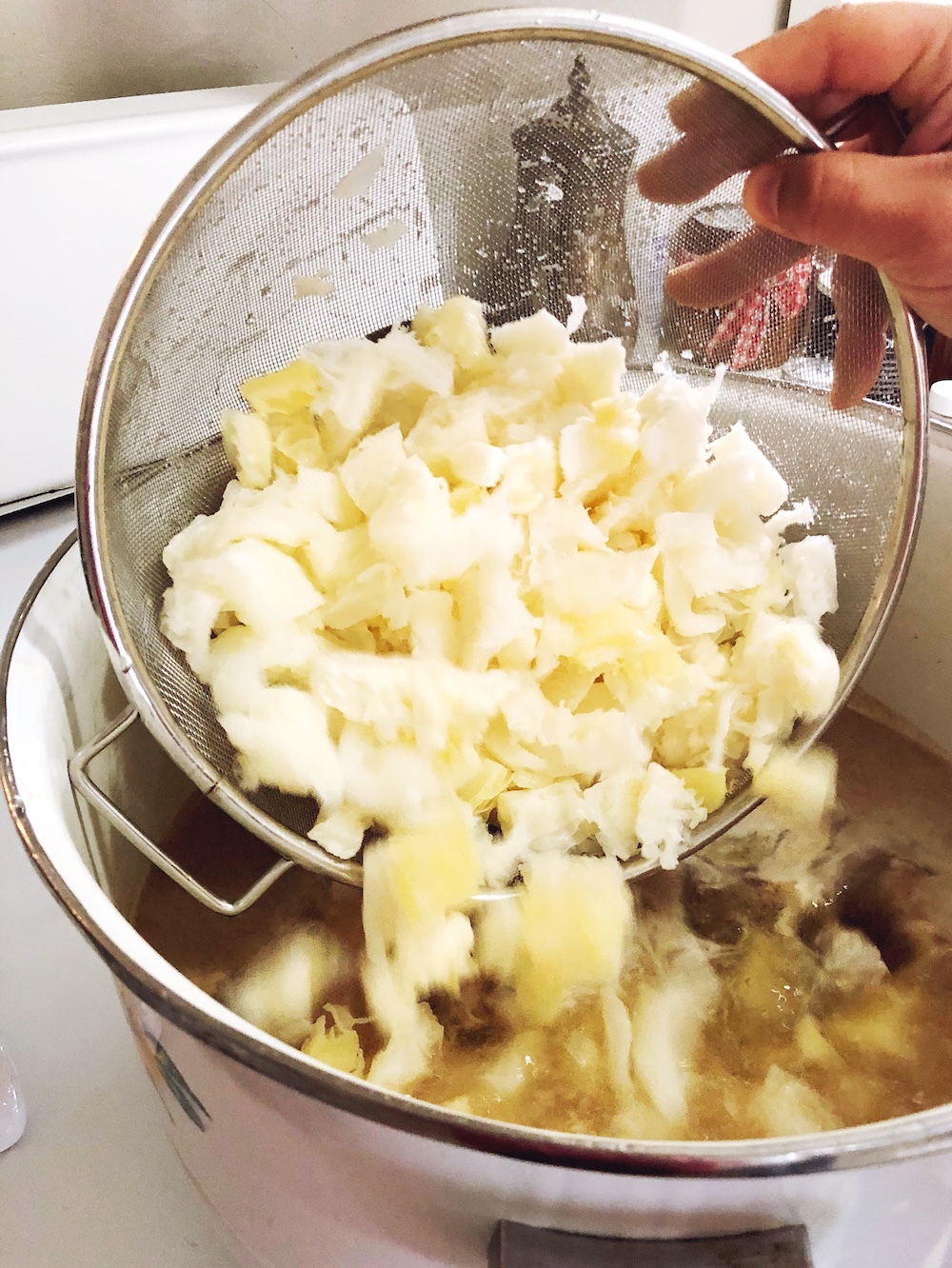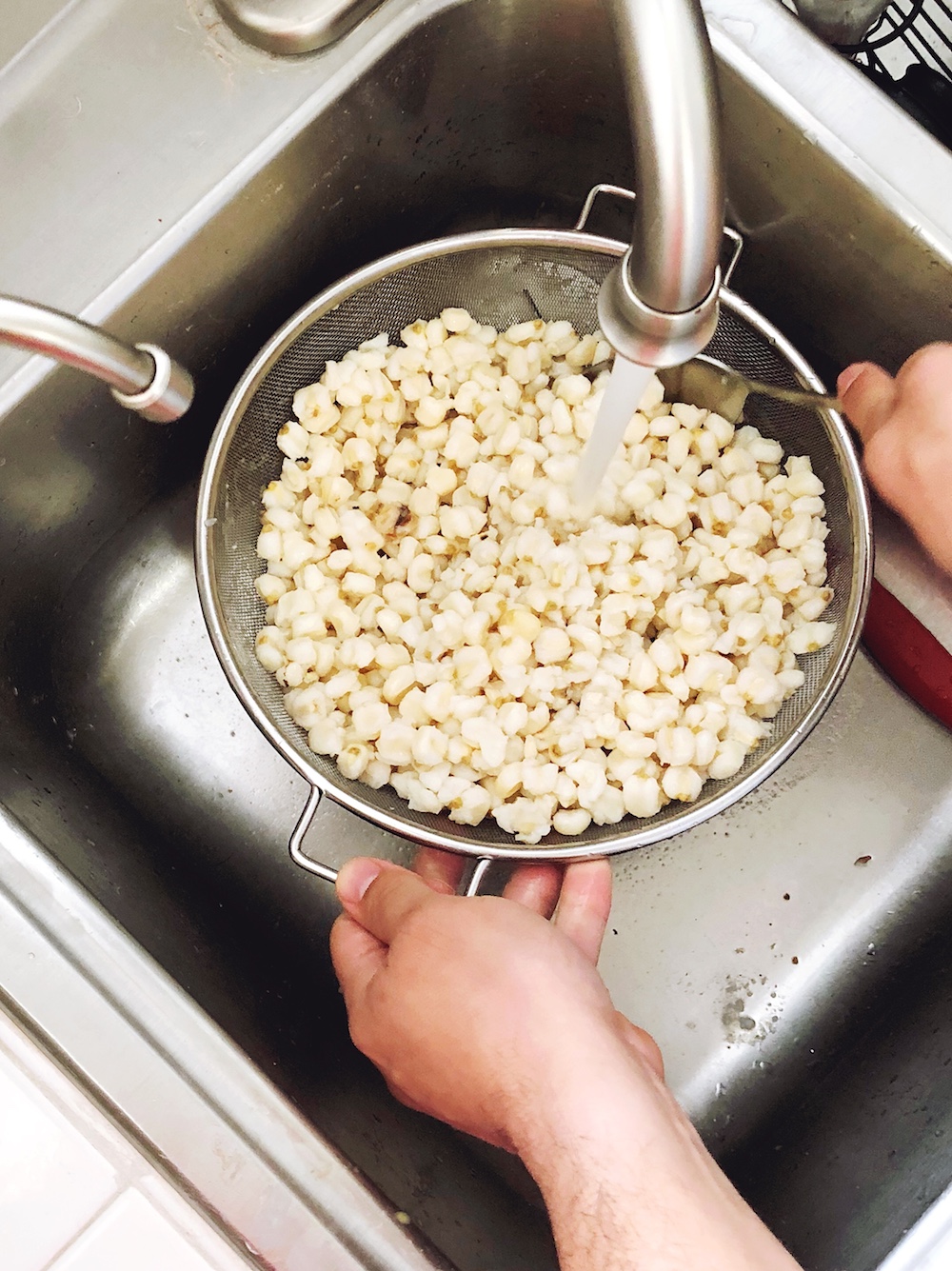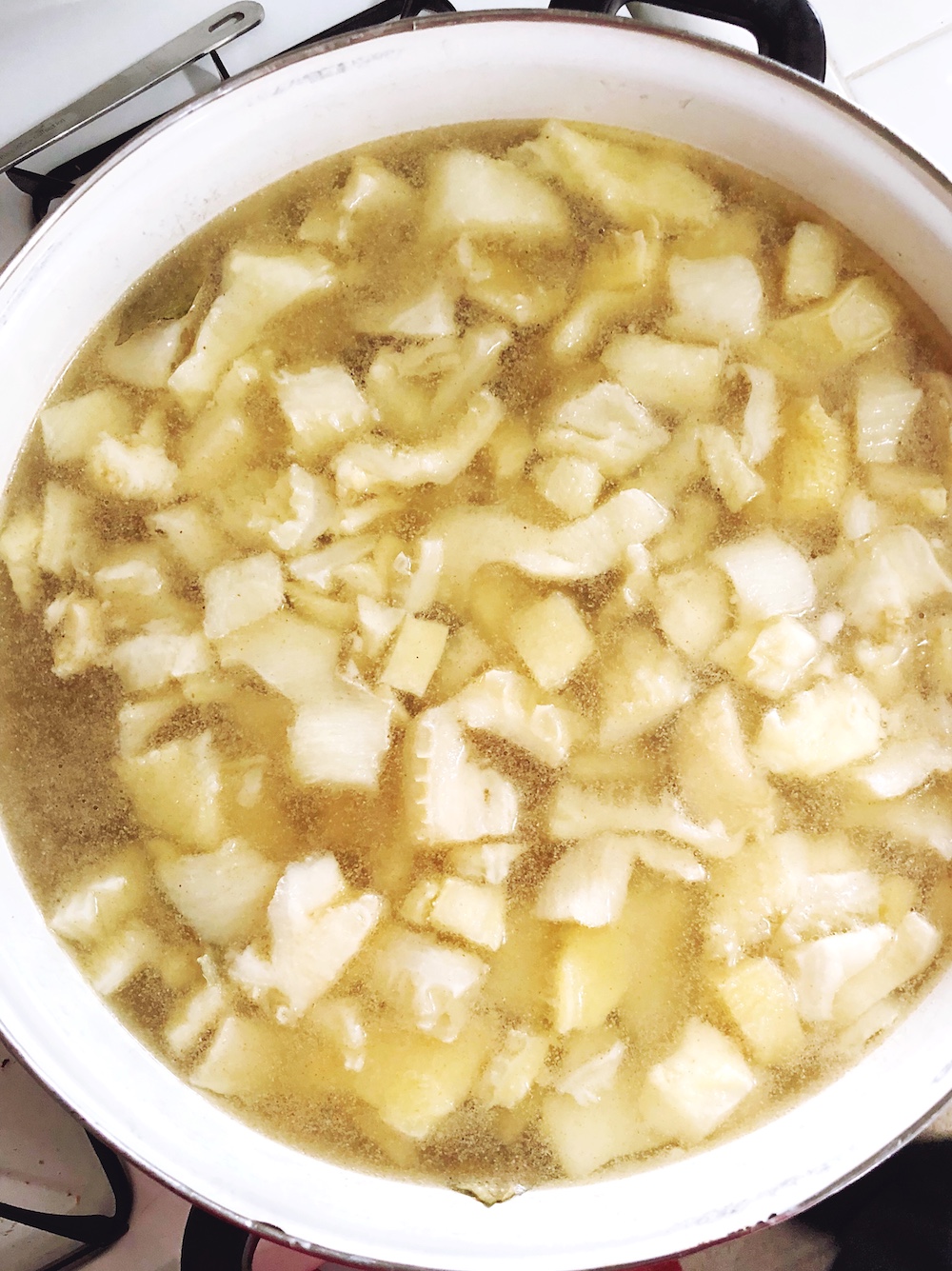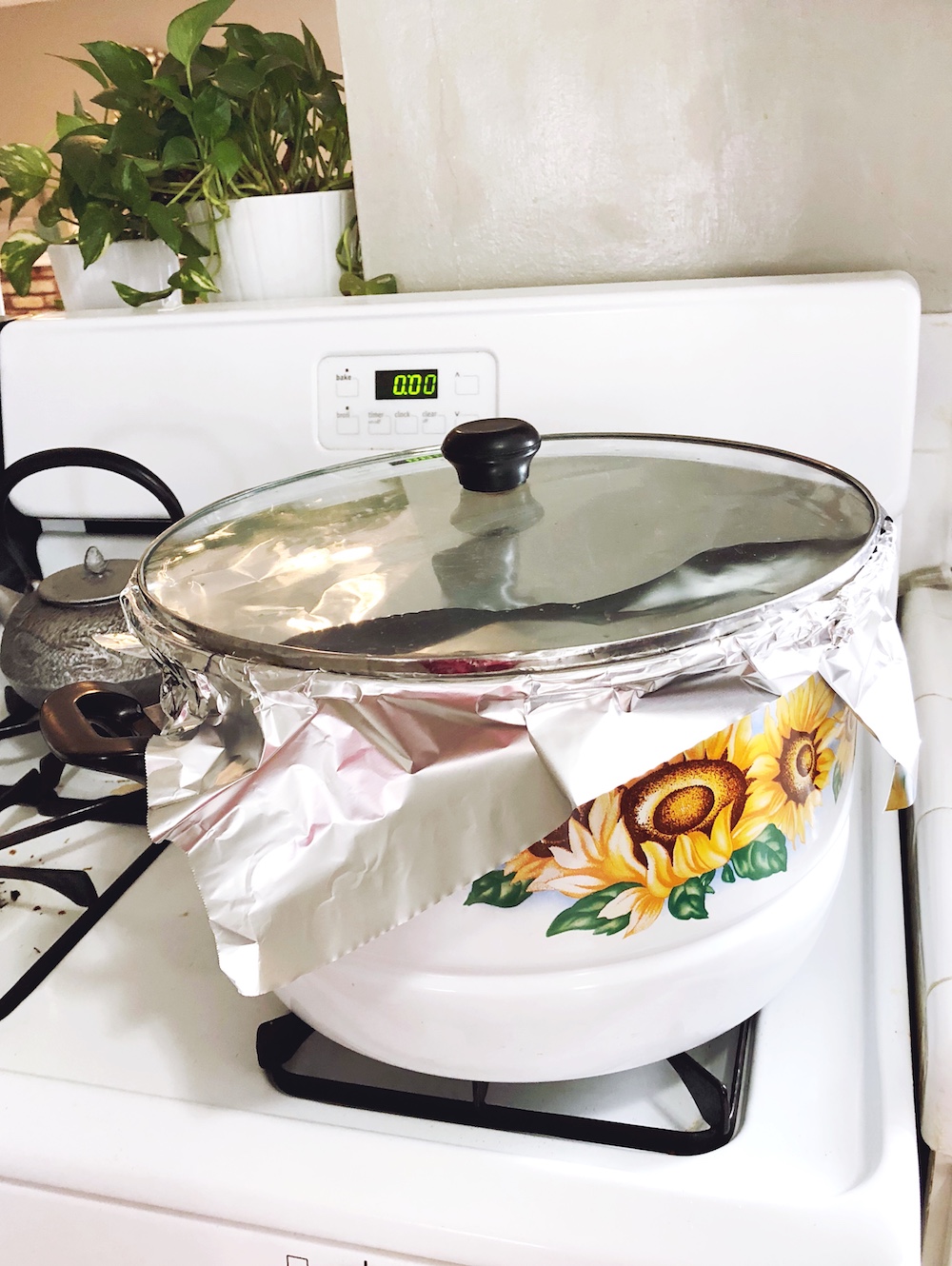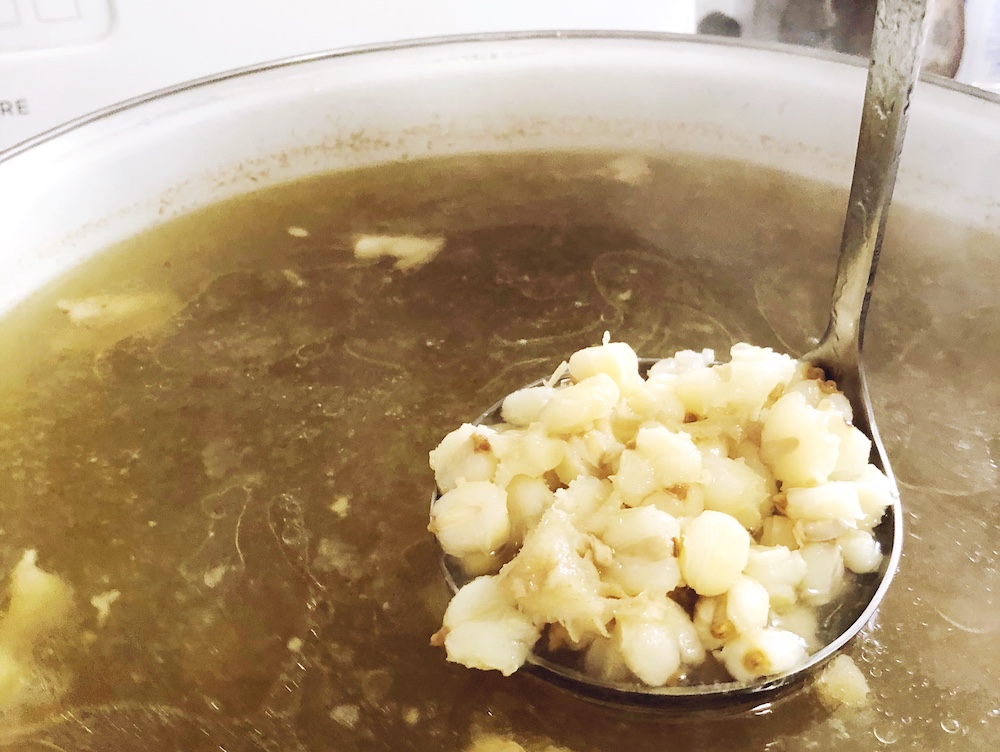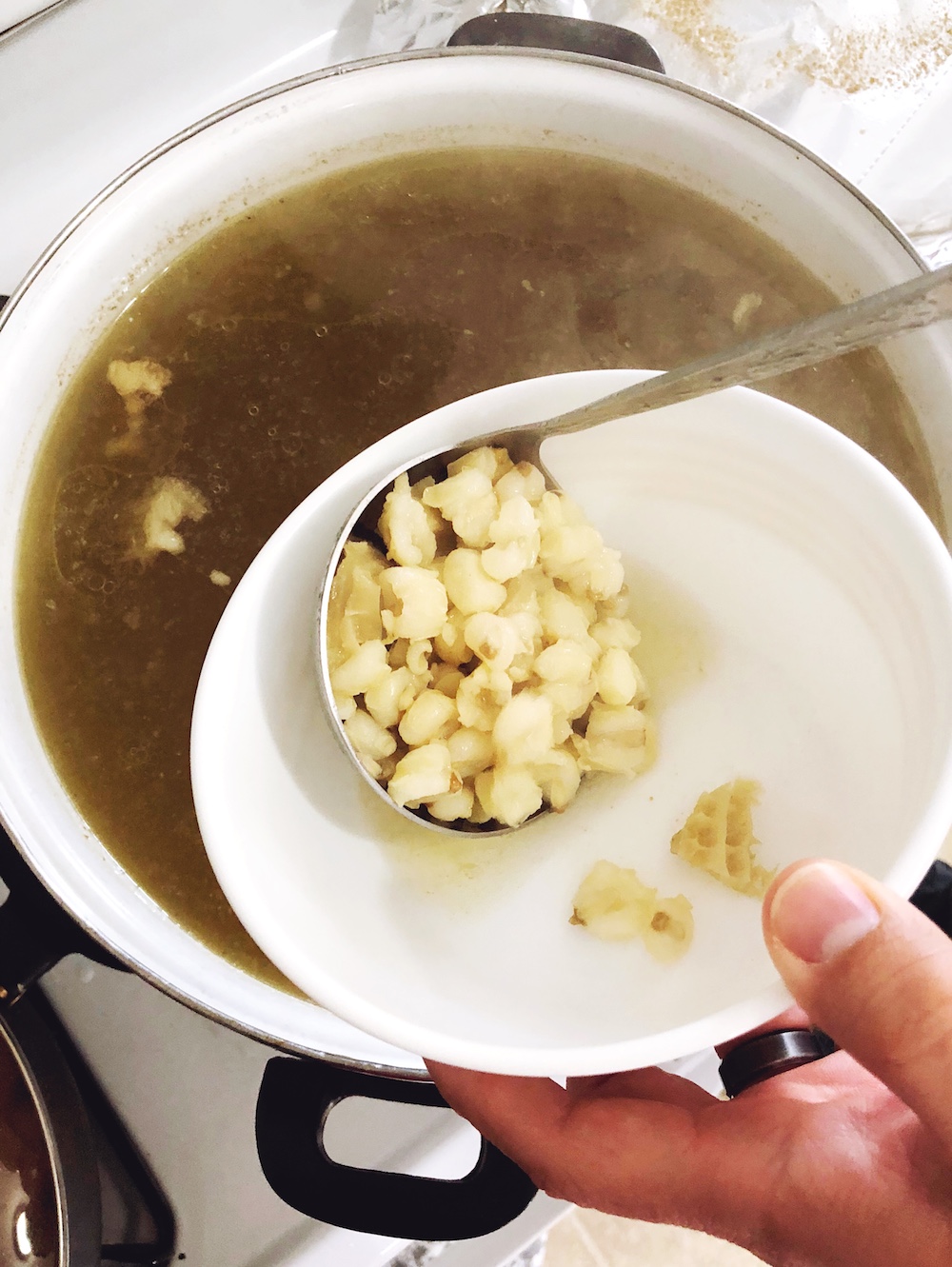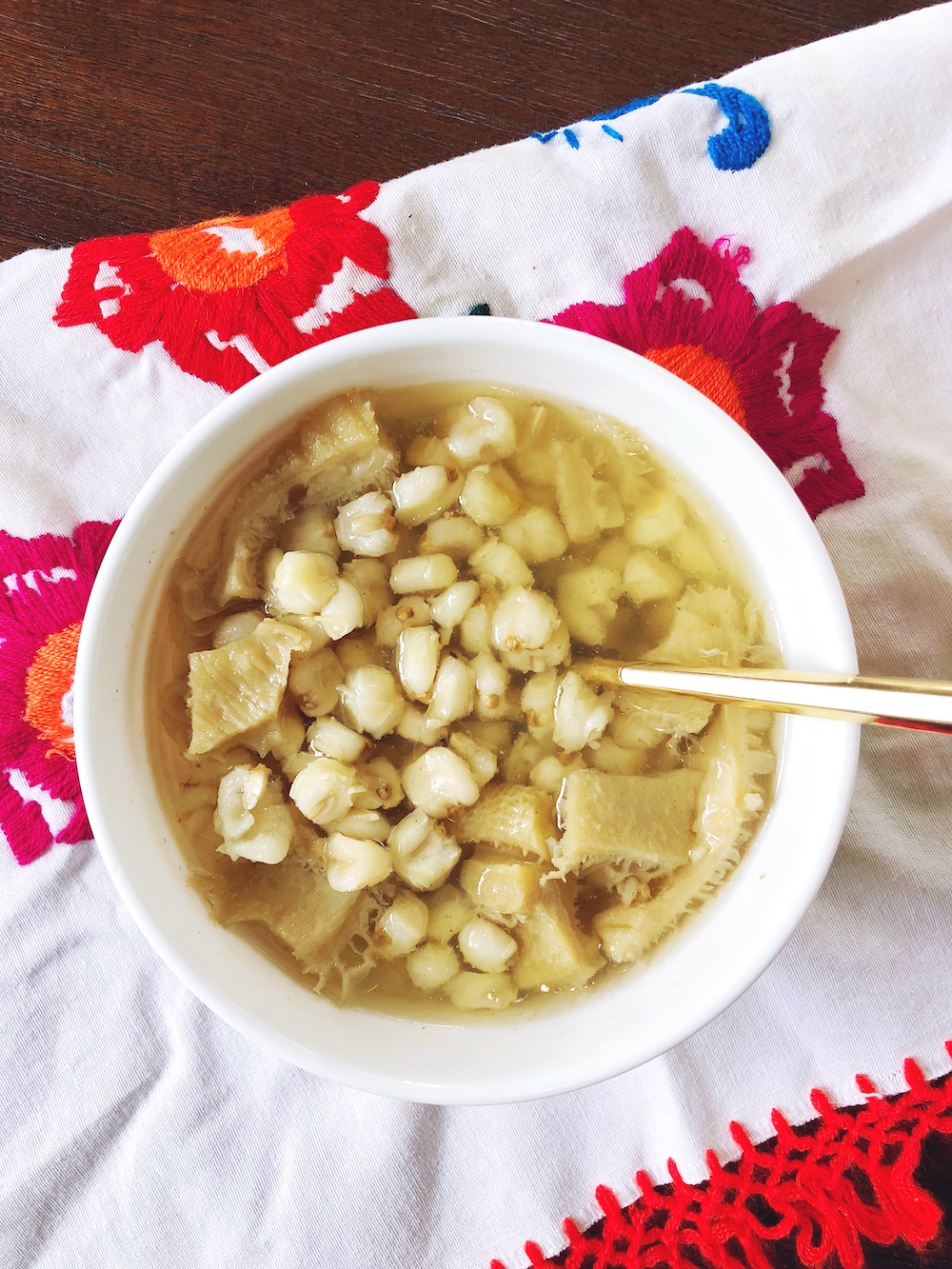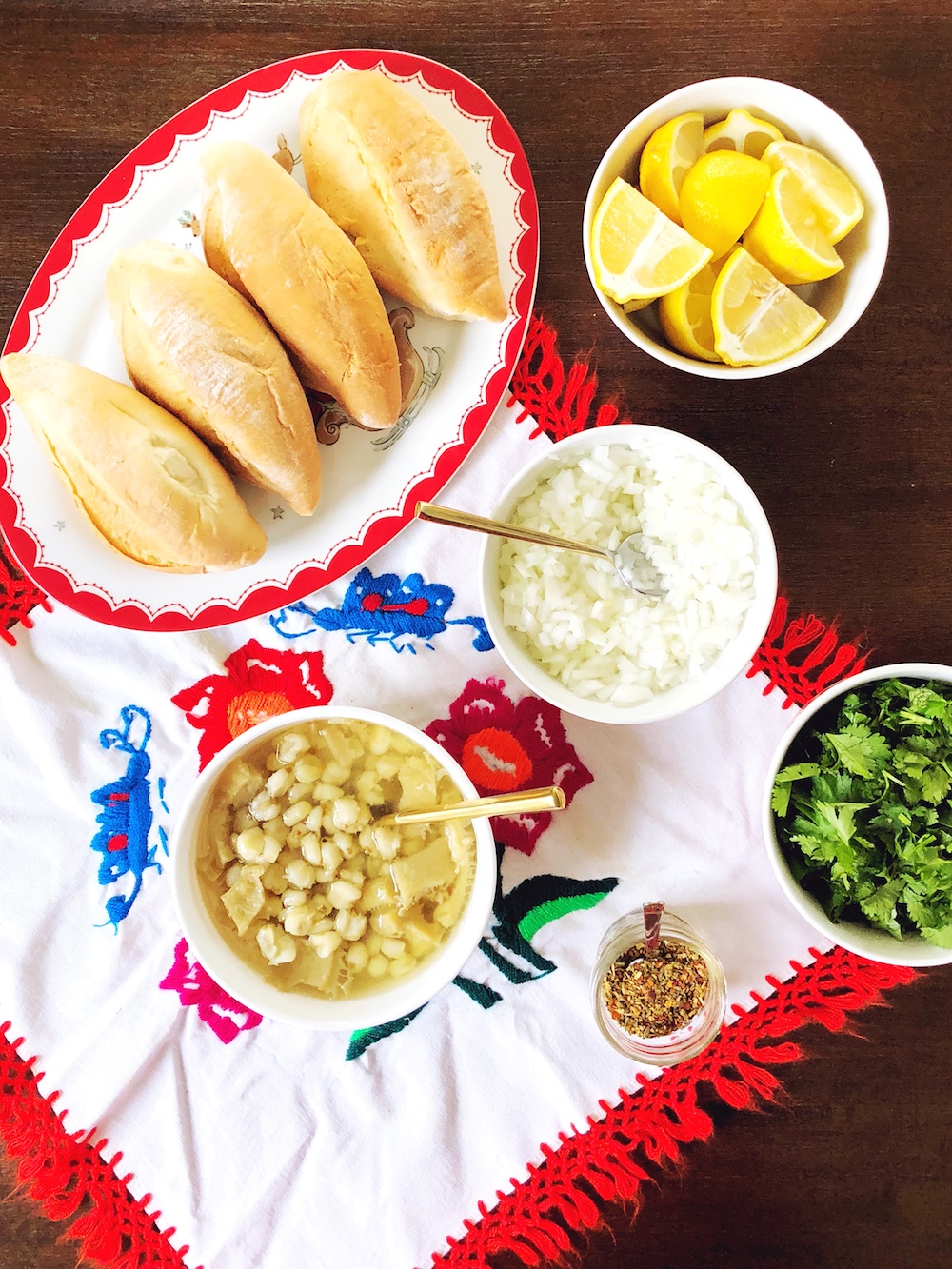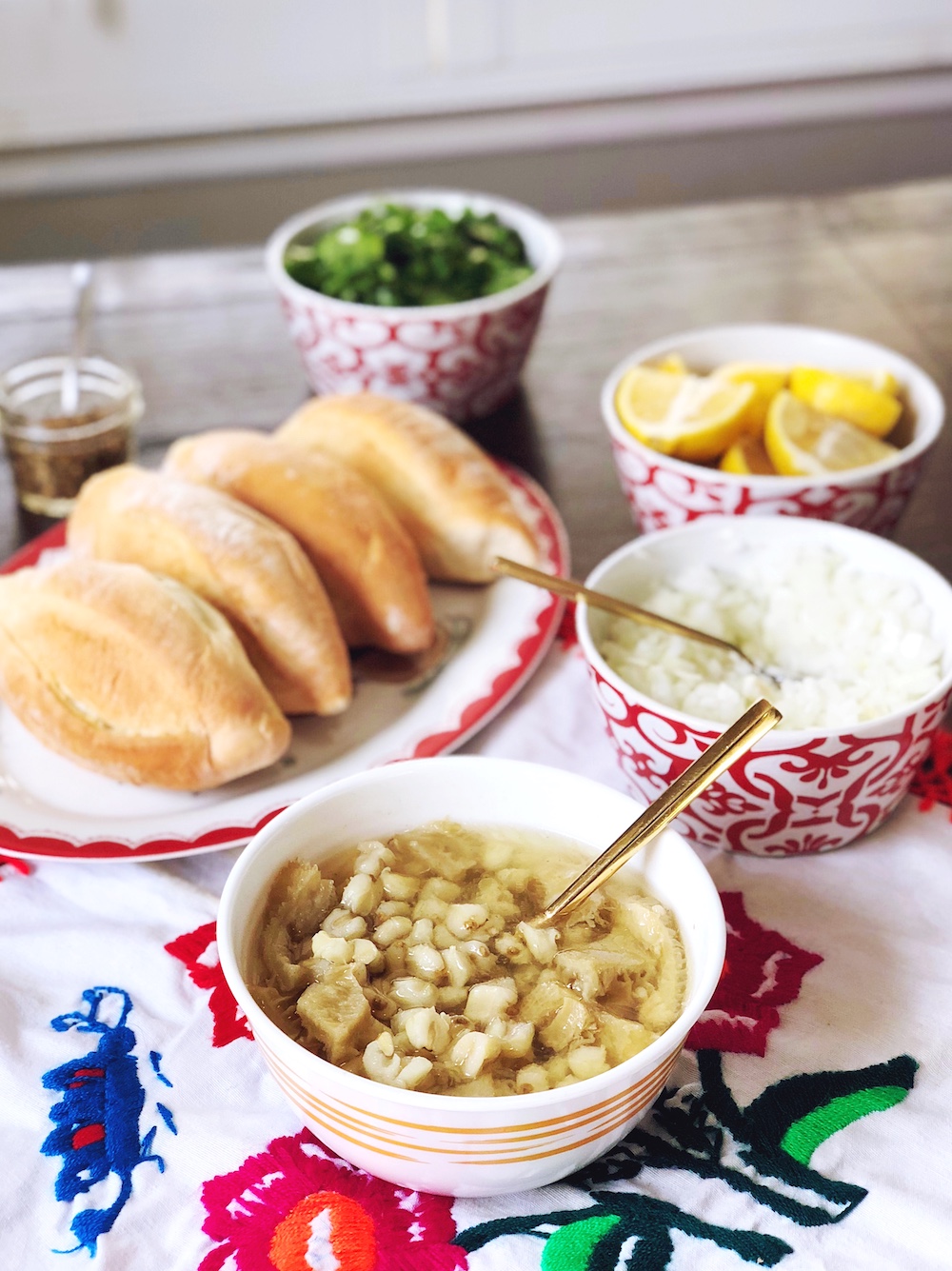 Originally published on December 26, 2017. Last Updated on June 2, 2021 by Pattie Cordova